Exclusive Q&A with Global Gaming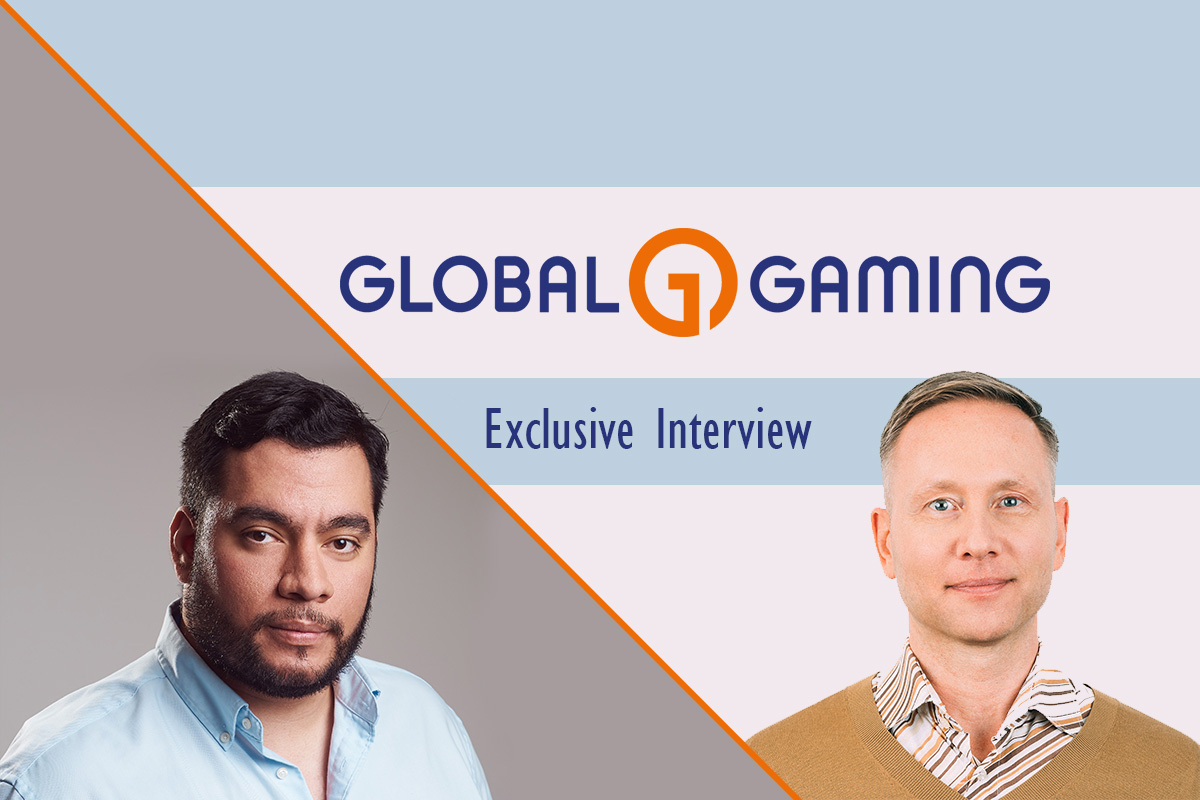 Reading Time:
3
minutes
Global Gaming's Chief Growth Officer Alessandro Focardi and Estonian Country Manager Indrek Tappo sit down with European Gaming to talk about Ninja Casino's recent launch in Estonia
European Gaming: Why did you decide to expand Ninja Casino into the Estonian market?
Indrek Tappo: Estonia plays a big role in our organisation, and we have one of our service centres in Tallinn so we've grown to appreciate the country. Also, Estonia is a licensed and fully regulated, forward-thinking market as well as a hi-tech country, at the forefront of digital development and with a very advanced banking sector. This makes it an ideal country for us to operate in as all our innovations will work very well in the market.
Additionally, the Estonian regulator was appreciative of our innovative technical solutions, which ensure business transparency and compliance, so it was relatively straightforward for us to be granted a licence, which we obtained in July of this year.
European Gaming: What is the current state of the Estonia iGaming market?
Indrek Tappo: We believe there is a good mix of operators and offerings, yet we feel that we can bring so much more to the Estonian players with Ninja Casino. The same way we've dramatically enhanced the player experience for Swedish and Finnish players.
There is potential for exponential growth for online gaming on a global scale and we believe Estonia is no exception. The room for growth in Estonia is supported by positive macro-economic factors such as above European average GDP growth, an all-time low unemployment rate of about 6% and rising income levels.
European Gaming: What are your ambitions for the Estonian market? What can Ninja Casino offer players which isn't already available in the territory?
Alessandro Focardi: Our level of service and our award-winning product provides a much more convenient and easy way to enjoy the playing experience. We can offer players a tailored environment with incredibly fast cashouts, plus we bring our experience from other similar markets where we've managed to delight users.
In terms of ambitions, we aim to become one of the market leaders in Estonia, much like we have managed to do in Sweden.
European Gaming: What kind of marketing initiatives will you put in place to promote the Ninja Casino brand in Estonia?
Indrek Tappo: We always take a holistic approach when looking into what we can offer a new market and the ideal marketing mix. Our goal is of course to make Ninja a household brand among online players. Currently, we're keeping our cards close to our chest but watch this space as we have some great initiatives coming up.
European Gaming: Global Gaming already has an office in Tallinn, will you be looking to add more staff to your operations in Estonia?

Indrek Tappo: We're very happy with the growth we've enjoyed in Tallinn, bringing top talent on board and building a great hub for highly qualified people. For those reasons, we certainly want to grow our Tallinn operations and, as a testament to this, we have just recently refurbished and expanded our office, making room for further growth in terms of headcount.
We currently have a number of vacancies in Tallinn and will likely see that number grow in the near future.
European Gaming: With Sweden a key market for Global Gaming, how is the company preparing for the newly-regulated market which opens in 2019?
Alessandro Focardi: We were among the first operators to submit an application for a Swedish licence back in August and are very much looking forward to it.
We believe in taking a focused approach, analysing where the biggest opportunities are for us to enhance our connection to our users and what the market opening could mean to us in terms of increasing our capacity to give more to our players.
We're very excited about some of the developments we have in store for Sweden in 2019!
European Gaming: With bonus limitations set to be enforced, how do you think this will impact the market? Do Global Gaming have any concerns about the restrictions on bonus offers?
Alessandro Focardi: Regarding bonus limitations, we've been very lucky to have always been on the side of providing users with a better experience instead of trying to compete through bonuses.
Since the beginning, we've looked for ways to enhance the players' experience and increase brand loyalty instead of offering generic discounts and bonuses, so we welcome these changes that will create a healthier, more responsible environment for both players and operators.
European Gaming: Lastly, how are preparations for your new sportsbook coming along?
Alessandro Focardi: We're all very excited about launching sports but are presently not at liberty to comment further.
Exclusive Q&A with Sandra McWilliams of SIS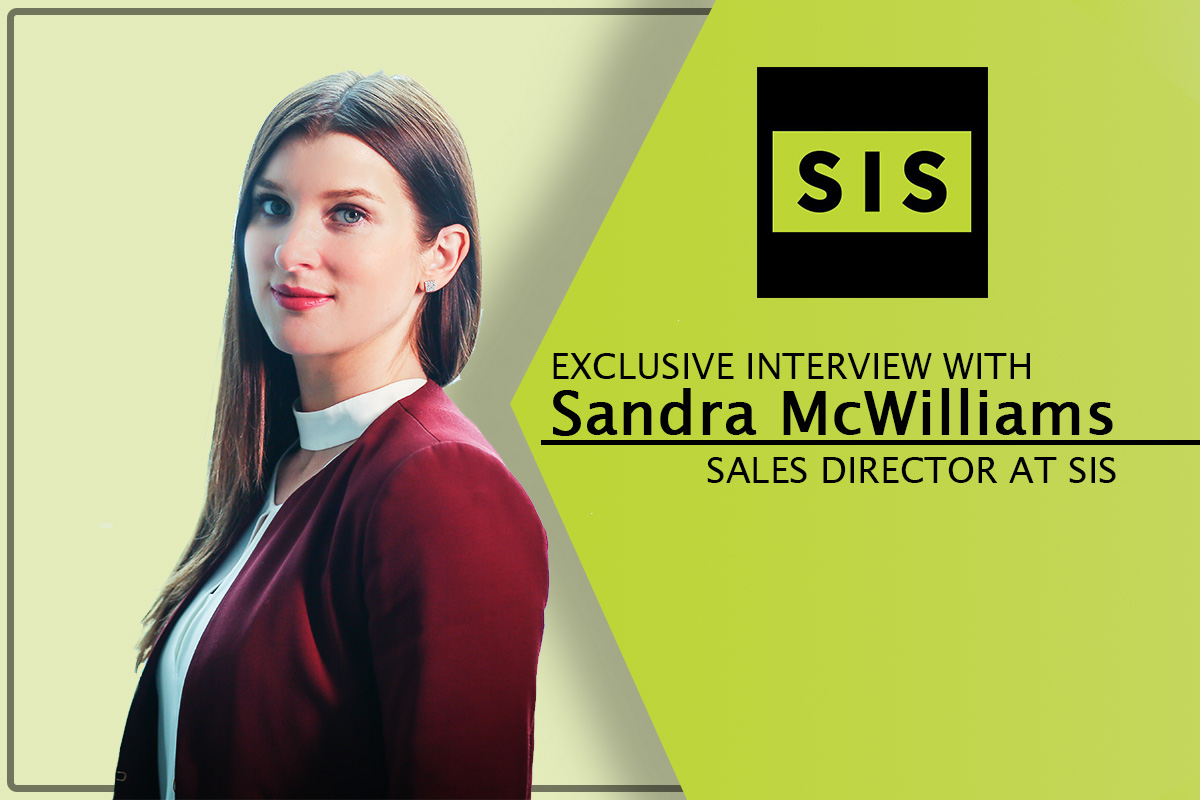 Reading Time:
3
minutes
Always on: any day, any time
Sandra McWilliams, Sales Director at SIS, talks to European Gaming about the development of their 24/7 Live Betting Channels as SIS looks to drive further progress in 2019
European Gaming: What was the motivation behind your recently released 24/7 Live Betting Channels?
Sandra McWilliams (SM): Consumers are so used to having everything on demand due to recent technological advances – such as streaming a box set on demand, and accessing millions of songs at the click of a button.
An unmistakable market trend is that consumers value being able to access their preferred form of content on their own terms. More specifically, within the betting & gaming market, bettors shouldn't have to wait for their next engagement opportunity, and now, bettors can access betting on racing opportunities every three minutes, with the launch of our new 24/7 Live Betting Channels.
These 24/7 Live Betting Channels provide bettors with regular betting opportunities throughout the day, across all time zones, at times that suit them. It is important that there is quality content in all time slots to engage bettors around the world.
European Gaming: To what do you attribute this scaling demand?

SM: I think the demand has always been there, it's just been a question of knowing how to service it effectively. Especially when it comes to serving a global network of partners, which goes to the heart of SIS's status as a truly worldwide supplier of betting content. Trite as it may sound, content remains king. You've just got to understand how best to package it, so that every operator gets something that's really relevant for them, wherever they are on the map.

European Gaming: Do you think the needs of the bettor have changed?

SM: I expect they haven't. I think our innate tastes and desires largely stay the same. The difference is the ability to deliver what the customer wants– and that's a combination of technology, allied to the distribution model. Up until the mid-2000's it was commonplace for consumers to have to wait each week to watch an episode of their favourite programmes but now with the proliferation of streaming services we can binge watch an entire series on demand. Consumers have wanted the ability to watch their desired programmes at times that suited them but both technology and the distribution models prevented them from doing so, until now. The same is true in the betting industry, bettors have always wanted to see the content they are betting on but it hasn't always been possible until now.
European Gaming: How are you able to fill the channels with content that cover all hours of the day?

SM: We've made a concerted effort to boost our racing portfolio, adding quality live racing from racecourses across the globe. Last month we announced a partnership with Tote Media to distribute live pictures from the Latin American Racing Channel's (LARC) meetings. The agreement expanded SIS's Latin American horse racing suite to over 4,500 races per year, with racing from Chile, Argentina, Brazil, and Peru. It also showcases some of the elite racecourses in the region, such as Hipódromo Argentino de Palermo, Hipódromo Chile, Club Hipico Santiago, San Isidro, Monterrico and Gavea. These rights acquisitions follow similar distribution deals with Kranji Racecourse in Singapore, and the Melbourne Racing Club and Thoroughbred Racing South in Australia (in association with RMG) to further bolster a truly international portfolio of premium horse racing.
European Gaming: Explain the format on offer across these live channels?

SM: We can provide these channels as an end-to-end solution to both online and retail operators, featuring live streamed pictures, data, on-screen graphics with betting prompts and an extensive range of markets and prices. These new channels are delivered in a 'Watch and Bet' format and provide attractive and profitable short-form content throughout the day, with a betting event every 3 minutes.
To maintain quality events at all hours of the day, it features exclusive, world-class live UK & Irish horse racing, with international horse racing from Dubai, Latin America, Mauritius and South Korea, as well as UK & Irish greyhound racing. In addition, these events are interwoven with market-leading virtual horse and greyhound races to maintain engagement levels.
European Gaming: Do these channels allow for customisation at all?

SM: Absolutely, there's an option for operators to customise the channels in order to brand them to their specific requirements. This ensures that operators can adjust the product to meet their own individual needs. We can accommodate bespoke partner logos, time zones and languages for commentaries, plus on-screen graphics and betting triggers.
European Gaming: Are there any major operator deals in the works as we start the build up to ICE 2019?

SM: I'm happy to report that we have a number of tier-one operators already lined up to take our 24/7 Live Betting Channels before the end of the year. Naturally, we plan to add to that pipeline between now and ICE in February. As the leading supplier of 24/7 racing, we hope that our stand at ICE will prove the first port of call for operators looking to provide their customers with frequent betting opportunities.
Exclusive Interview with Matthew Stafford, CEO at BlockChain Innovations Corp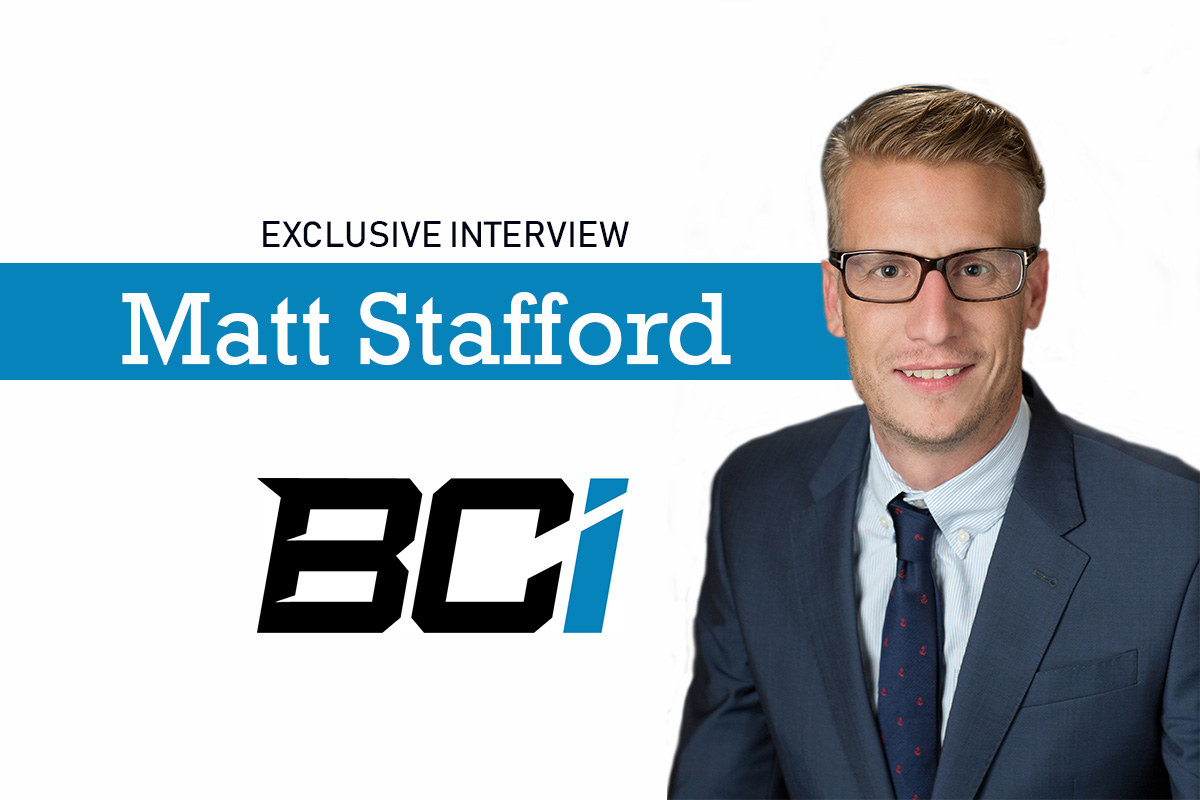 Reading Time:
4
minutes
It is my great pleasure to bring to you my latest interview. This week we once again focus on the role of blockchain in the gambling industry as it still is a trending topic. And what better way to get a glimpse into the vertical, then asking the experts of the industry. Matthew Stafford has been appointed as CEO of BlockChain Innovations Corp. this April and he has since than given speech at many industry events. It is high time we got the chance to pick his brain in our unique style. See below our interview with Matthew.
Let's start with a few words about yourself. Our readers love to hear top-class professionals describing themselves.
Matthew: Thank you for a very kind introduction. I've spent 10 years in regulated gaming and public markets as an attorney, most recently with Scientific Games and NYX Gaming Group where I helped take that company public in Toronto in 2014 through its acquisition of Openbet Technologies Limited; the world's largest sportsbook platform provider in 2016. I've had the opportunity to work with hundreds of gaming clients both brick-and-mortar and in the digital space, as well as payment providers, data and compliance vendors and the multitude of gaming software platforms around the world.
You took over as CEO of Blockchain Innovations Corp (BCI) about four months back. What are your early reflections on the job?
Matthew: It's a very exciting and busy time. We are bringing a disruptive technology to two markets – both the commercial gaming industry for operators and the public market in Toronto for investors.
There is a lot of interest in both sectors around the technology and what it can do. In the capital markets, it's about building blockchain companies as a value-added segment that gives depth to cryptocurrencies beyond price speculation and mining. For the gaming industry, it's about building a modern gaming and payment platform that is compatible with conventional technologies so that our operator clients can offer blockchain wagering now and be poised for the future.
You studied law and started your career as a legal intern. How does your legal background help in your functioning as the CEO of BCI, especially as cryptocurrencies and other blockchain financial solutions are still viewed with suspicion by the regulators in several countries. 
Matthew: I was fortunate enough to work in gaming – at leading slot manufacturer Aruze Gaming America, Inc. – before graduating law school. As the Assistant General Counsel there, I obtained over 150 gaming licenses for the company worldwide and won approval for hundreds of devices. I also oversaw regulatory compliance at NYX and that foundation provided me with the ability to navigate complex regulatory issues, just like the treatment of crypto and blockchain with regulators. A working partnership and understanding of the regulatory schemes behind those agencies is crucial in terms of finding a viable solution for the industry in any circumstance.
What is important to note regarding uncertainties around crypto and blockchain is that, although perhaps skeptical, regulators are addressing the issue. There is positive movement towards adoption; the regulation/licensing frameworks that are being considered are being conducted by many jurisdictions and the outcome is to find that balance of providing the industry with competitive technology while meeting the regulatory objectives within a particular jurisdiction.
Can you tell us more about BCI's soon to launch cryptocurrency wallet, Pebwallet, and its PebbleShare tipbot?
Matthew: Pebwallet.com is our fully-functional cryptocurrency wallet for users to manage and exchange multiple cryptocurrencies for smart-contract coins. They can also buy, sell, and exchange wagers via our PebbleShare tipbot. The wallet communicates to any existing operator's PAM via an API and, in addition to standard transaction accounting and reporting, operators may permit wagering between players using pay-as you-go cryptocurrency where no money is on deposit as well as players with fiat currency on deposit, in their existing operator account.
Once activated, users with popular cryptocurrencies such as Bitcoin and Ethereum may then exchange those coins for PebbleCoin and begin placing smart-contract wagers. PebbleCoin, the gaming-by-design crypto-currency BCI's technology utilizes, is one of the first cryptocurrencies to use smart contracts and trade them as freely as coins.
BCI claims that its blockchain social betting solution has something unique and innovative that the competitors, especially Bitcoin and Ethereum, do not have: basically, BCI's solution does not have a lag in provable transaction confirmation. Could you explain about its practical real-time implications?
Matthew: BCI has provably instant confirmation of transactions, or bets integrated within its technology and our cryptocurrency PebbleCoin. The confirmation time for Bitcoin is 1 hour and Ethereum is 180 seconds. The implication of that 180 seconds to 1 hour is that live wagering environments are not possible with Bitcoin or Ethereum since there is an ability for one side to "roll-back" the transaction on the blockchain. If this were the case, users could cancel bets when the line prices move against their position – that's not feasible in a betting market.
These are good times to be a betting solution provider in the USA, as the US supreme court has repealed PSPA, which would inevitably lead to the legalization of sports betting in many US states. How do you see the prospects for BCI?
Matthew: We see a lot of opportunity for operators to be "born on the blockchain", that is to have a blockchain wagering offering for their players as their sole platform or a complementary offering to their player base. With the 6-3 United States Supreme Court decision striking down a 1992 law prohibiting such sports betting outside of Nevada, and the American Gaming Association estimating there is over $250 billion wagered annually in the US, it is a promising time for the sector.
Those figures mean that the demand for suppliers in the US will exceed the capabilities of conventional platform providers. We anticipate operators that want to be live when authorized by their state will look to blockchain as a modern technology that is able to offer a full solution for their sports wagering operations. Along those lines, because of the near-zero cost to operate our system, Tribes and state sports lotteries stand to gain the most from a blockchain solution since those savings go directly back to the taxpayer or tribal entities managing gaming operations for the tribe.
About BlockChain Innovations Corp.
Blockchain Innovations is headquartered in Las Vegas. The company designs and develops market ready blockchain technology for public and private real-money wagering and peer-to-peer gaming companies across the globe.
The company's blockchain technology consists of a fully functional crypto-currency wallet, a tipbot – PebbleGo for easily sending and receiving smart contracts, and its smart contracts platform – the ideal wagering eco-system for instant confirmation, where contracts are tradeable, divisible, transferable and new wagering not available in traditional retail or online markets.
The company's technology is built around PebbleCoin, a gambling-by-design cryptocurrency that has been mined since 2015. Pebblecoin's unique features make it the only crypto-currency that can facilitate real-time wagering.
For more details visit www.blockchaininnovations.info
Exclusive Interview with Stefan Kovach, CCO at FunFair Technologies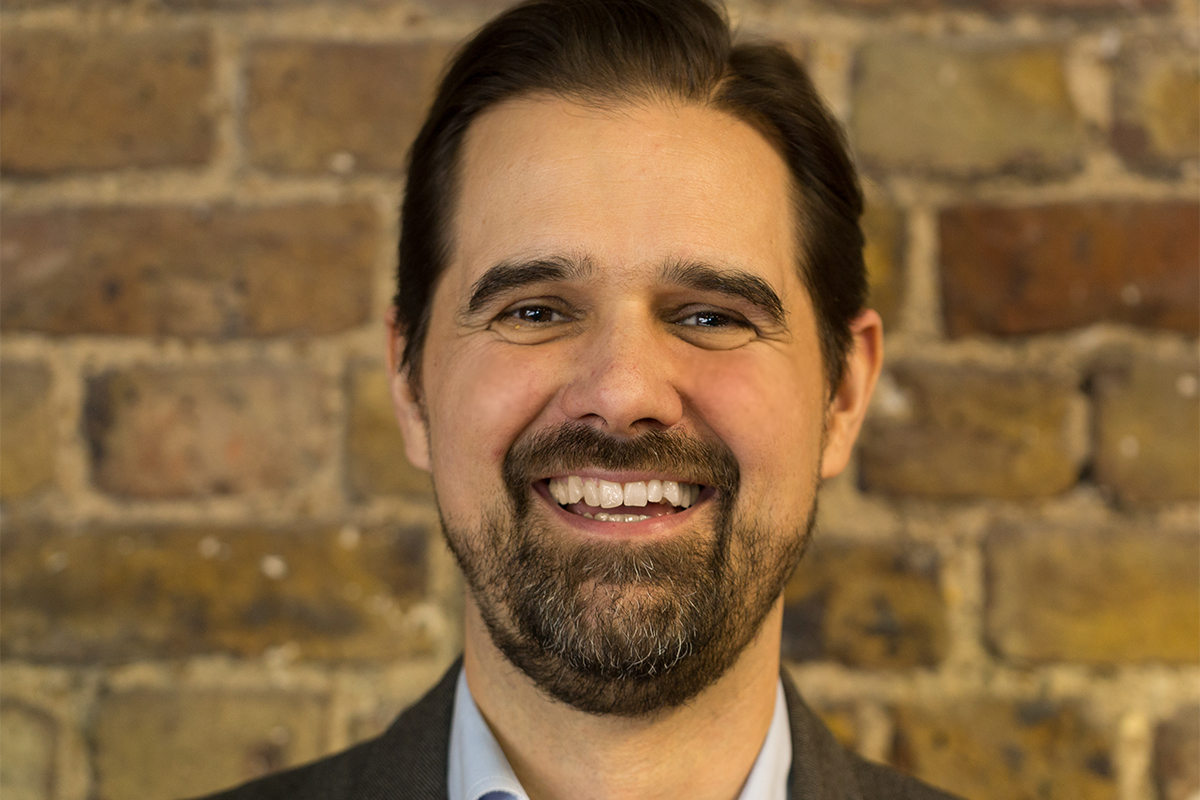 Reading Time:
4
minutes
This week we are diving into blockchain technology and we are taking a look at how the "phenomenon" is change the online gambling landscape, even if some refuse to admit it. Stefan Kovach is currentlythe CCO of FunFair Technologies and he is a senior commercially minded marketer with over 20 years of experience in the travel, entertainment and gaming sectors, having worked for organisations ranging from Virgin Atlantic, Opodo, bwin and PokerStars. He has extensive experience in creating and nurturing brands, acquiring and retaining customers at scale as well as helping drive commercial and product strategies. Stefan's previous roles enabled him to build and manage significant teams, manage marketing P&Ls running into the 10s of millions and responsibility for delivering high profile cross company projects. Here is our interview and we hope that you enjoy it!
There have been quite a few changes in the online gambling landscape in the last 12 months, partly thanks to the blockchain. What do you think are the key challenges operators are facing when opting to move from "traditional" operations to a blockchain platform?
Stefan: Although it is true that blockchain technology has been one of the most exciting advances within the online gambling landscape in the past year, there are, as yet, very few viable products actually available to the market. Whilst many other blockchain gambling businesses are very much still in the development phase, FunFair is at the forefront of this curve, already having a working and operational platform following a successful beta phase.
Traditional operators need to decide whether they see blockchain platforms as a threat, or alternatively, as a diverse revenue stream that taps into an existing and vast crypto-rich audience who are conducive to gambling by their very nature.

Luckily, traditional operators won't need to choose one operating style above the other, blockchain gambling can act as a complimentary section of their existing business, allowing platforms to diversity their offering and audience without risk to their pre-existing business model. This is especially true when operators take advantage of the consultancy we offer when onboarding and educating customers.
We feel that, in the next 5 years or so, there will be a shift in online gambling, and with rumours that HTC is launching a blockchain phone later this year, this will surely change the mobile gambling industry as well. Do you feel that this is an area you will look at in the future?
Stefan: Mobile gaming is absolutely part of our plans and we will have a first class UX on mobile when we go fully live. Blockchain technology works in the same way across platforms, albeit sometimes different browsers are required.
Any established company, such as HTC, entering the blockchain space clearly demonstrates its relevance for all businesses in the future. We'll always be looking to partner with those who are heading in the same direction as us as the learnings and combined investment can only speed up blockchain's mainstream adoption.
We have reported on many blockchain gaming platform launches this year. Where does FunFair position itself in this innovative wave?
Stefan: We would firmly place ourselves as market leaders for a number of reasons. To start with, we are the only platform to offer a full ecosystem for operators, developers, affiliates and players who transact in our FUN token. We are also the only platform to offer production-level gaming quality which can challenge any tier one operator in traditional gamings. Current alternative blockchain titles are not only poor graphically and auditory, but run at unplayably slow speeds, not to mention the prohibitive transaction costs. We have bypassed these issues with our Fate Channels technology, which allows the gaming session to be taken off the blockchain, allowing it to run at the speeds and quality today's gamers expect.
You have recently signed a deal with a market-leading poker rakeback affiliate, RaketheRake. Are affiliates making a good choice when opting to become operators?
Stefan: Affiliates have had to make do with diluted revenue share and often incorrect payments which are shared by operators at their will. Using the FunFair platform,they can become operators within days and take the entire revenue stream direct, while utilising their existing marketing expertise and captive player audience.
Affiliates can also continue to benefit from the FunFair platform as an affiliate, with real-time payments that are provably fair and paid in real-time on the blockchain, rather than having to trust casino operators as they do currently.
Do you think that regulators will eventually catch up and regulate the industry?
Stefan: Of course, any positive disruption will take time for regulators to size up and decide on a course of action, but the FunFair platform and blockchain technology itself ticks so many of the boxes they are looking for; from efficient KYC and provably fair RNG to the immediate release of funds, it really is a regulatory bullseye.
We are trying to lead the charge here and are in discussions with a number of relevant bodies. As you'd expect, some are more progressive than others, but we're confident that as blockchain becomes adopted into the mainstream, they will regulate sensibly for all.
About FunFair
FunFair was born out of a powerful idea to harness the potential of the blockchain to initiate a revolution in online gaming.
FunFair founders Jez San, Oliver Hopton and Jeremy Longley saw the potential of the blockchain in early 2013. They wanted answers to difficult questions. Could anyone use the blockchain to run a casino? Why do players worry about trusting online casinos when the blockchain could create fair, transparent gaming? Why not use the blockchain to open up online gaming globally? These ambitious questions led to the development of a new technology that has the potential to profoundly change the gaming world.
We showed our first game in Paris in 2017. The response was so positive, we knew we were on to a winner. Jez San officially launched FunFair publicly in April 2017. The impact of this new technology immediately attracted the attention of major contributors and developers, eager to get involved. On 22 June 2017, our Phase 1 Token Presale raised $26 million, selling out in 4 hours.
Since then FunFair has delivered exciting games on our prototype demo platform, and we're in the final stages of completing the new Ethereum technology platform which will showcase at DEVCON3 in November 2017. The next radical change in online gaming is being powered by FunFair; the first global gaming brand to unlock the true potential of the blockchain.
For more details, visit funfair.io