Exclusive Q&A with Global Gaming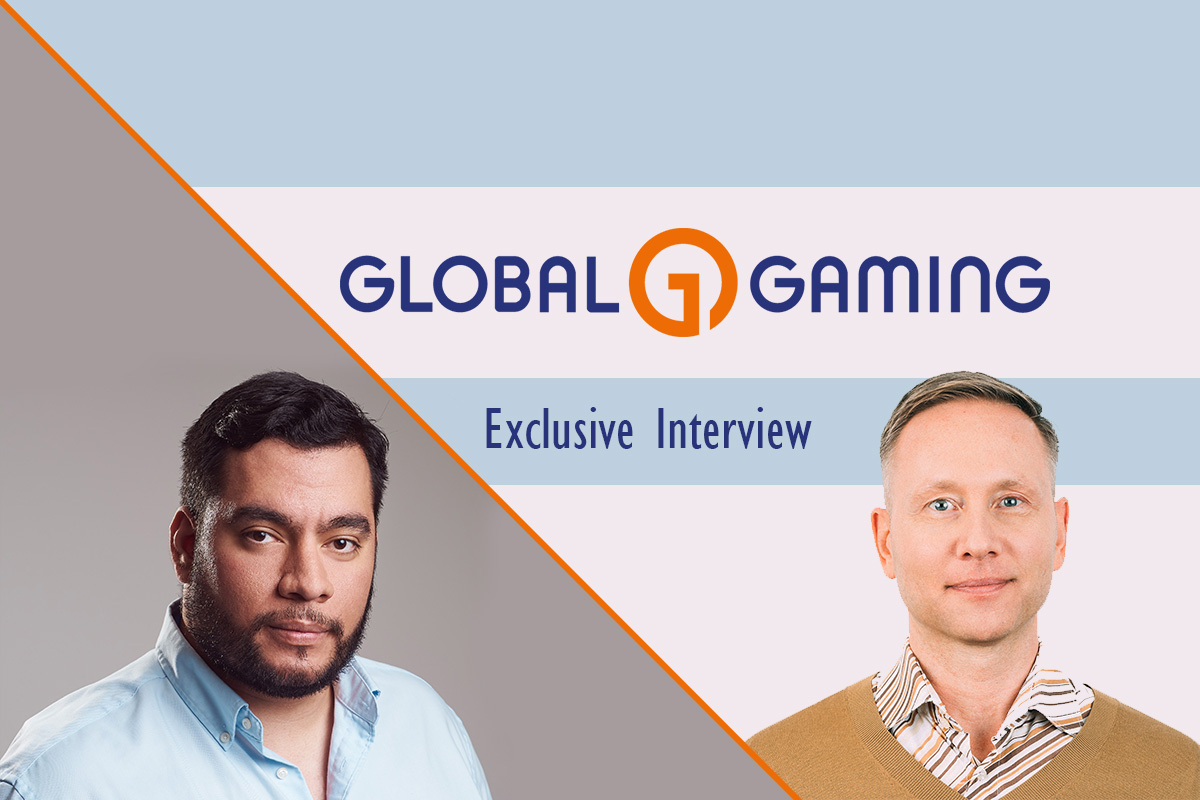 Reading Time:
3
minutes
Global Gaming's Chief Growth Officer Alessandro Focardi and Estonian Country Manager Indrek Tappo sit down with European Gaming to talk about Ninja Casino's recent launch in Estonia
European Gaming: Why did you decide to expand Ninja Casino into the Estonian market?
Indrek Tappo: Estonia plays a big role in our organisation, and we have one of our service centres in Tallinn so we've grown to appreciate the country. Also, Estonia is a licensed and fully regulated, forward-thinking market as well as a hi-tech country, at the forefront of digital development and with a very advanced banking sector. This makes it an ideal country for us to operate in as all our innovations will work very well in the market.
Additionally, the Estonian regulator was appreciative of our innovative technical solutions, which ensure business transparency and compliance, so it was relatively straightforward for us to be granted a licence, which we obtained in July of this year.
European Gaming: What is the current state of the Estonia iGaming market?
Indrek Tappo: We believe there is a good mix of operators and offerings, yet we feel that we can bring so much more to the Estonian players with Ninja Casino. The same way we've dramatically enhanced the player experience for Swedish and Finnish players.
There is potential for exponential growth for online gaming on a global scale and we believe Estonia is no exception. The room for growth in Estonia is supported by positive macro-economic factors such as above European average GDP growth, an all-time low unemployment rate of about 6% and rising income levels.
European Gaming: What are your ambitions for the Estonian market? What can Ninja Casino offer players which isn't already available in the territory?
Alessandro Focardi: Our level of service and our award-winning product provides a much more convenient and easy way to enjoy the playing experience. We can offer players a tailored environment with incredibly fast cashouts, plus we bring our experience from other similar markets where we've managed to delight users.
In terms of ambitions, we aim to become one of the market leaders in Estonia, much like we have managed to do in Sweden.
European Gaming: What kind of marketing initiatives will you put in place to promote the Ninja Casino brand in Estonia?
Indrek Tappo: We always take a holistic approach when looking into what we can offer a new market and the ideal marketing mix. Our goal is of course to make Ninja a household brand among online players. Currently, we're keeping our cards close to our chest but watch this space as we have some great initiatives coming up.
European Gaming: Global Gaming already has an office in Tallinn, will you be looking to add more staff to your operations in Estonia?

Indrek Tappo: We're very happy with the growth we've enjoyed in Tallinn, bringing top talent on board and building a great hub for highly qualified people. For those reasons, we certainly want to grow our Tallinn operations and, as a testament to this, we have just recently refurbished and expanded our office, making room for further growth in terms of headcount.
We currently have a number of vacancies in Tallinn and will likely see that number grow in the near future.
European Gaming: With Sweden a key market for Global Gaming, how is the company preparing for the newly-regulated market which opens in 2019?
Alessandro Focardi: We were among the first operators to submit an application for a Swedish licence back in August and are very much looking forward to it.
We believe in taking a focused approach, analysing where the biggest opportunities are for us to enhance our connection to our users and what the market opening could mean to us in terms of increasing our capacity to give more to our players.
We're very excited about some of the developments we have in store for Sweden in 2019!
European Gaming: With bonus limitations set to be enforced, how do you think this will impact the market? Do Global Gaming have any concerns about the restrictions on bonus offers?
Alessandro Focardi: Regarding bonus limitations, we've been very lucky to have always been on the side of providing users with a better experience instead of trying to compete through bonuses.
Since the beginning, we've looked for ways to enhance the players' experience and increase brand loyalty instead of offering generic discounts and bonuses, so we welcome these changes that will create a healthier, more responsible environment for both players and operators.
European Gaming: Lastly, how are preparations for your new sportsbook coming along?
Alessandro Focardi: We're all very excited about launching sports but are presently not at liberty to comment further.