UK TV gambling ad ban will start in 2019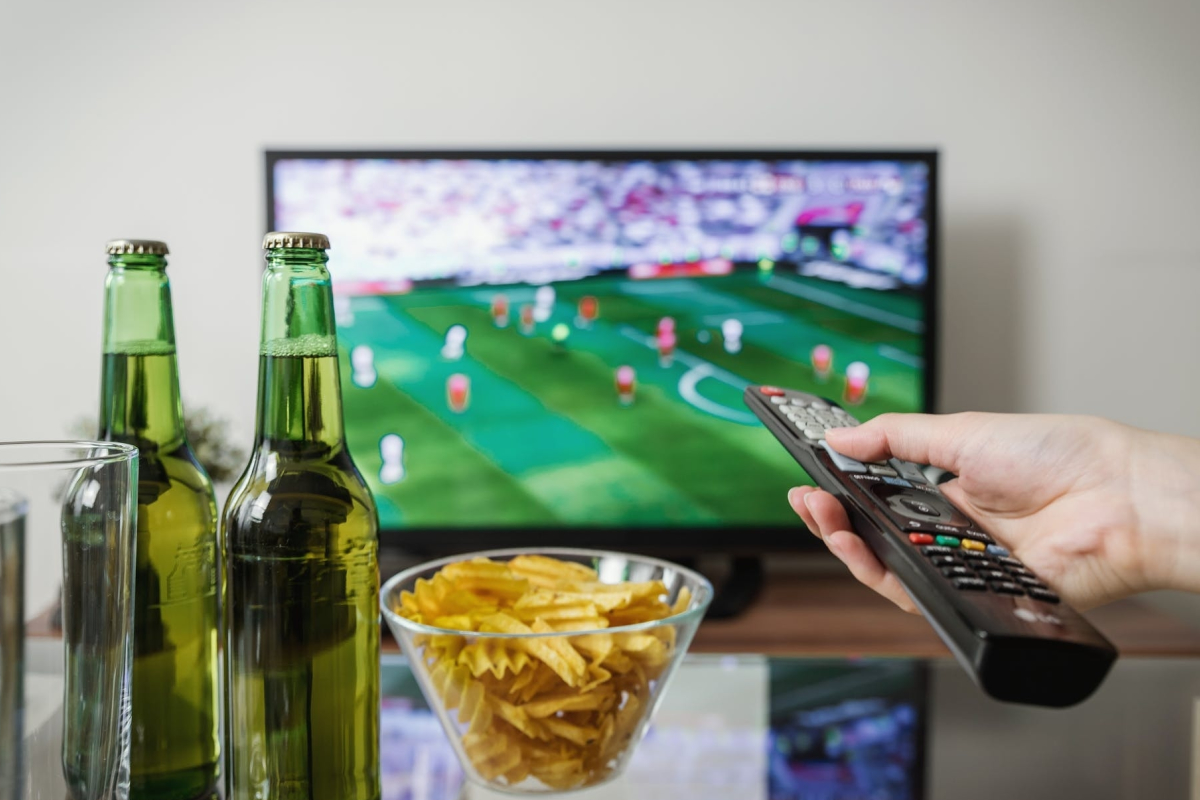 Reading Time:
2
minutes
Ending an avalanche of conflicting reports, the Industry Group for Responsible Gambling (IGRG) has confirmed that the ban of gambling advertisements on television during live sports broadcasts will come into effect January next year.
When the ban comes into force, there will be no advertisements for gambling companies during a set time period, beginning from five minutes before a start of the event to five minutes after its end.
There will be other measures as well, such as an end to betting adverts being broadcast around highlight shows and re-runs. Bookmakers will not be allowed to sponsor sports programmes shown before the 9PM watershed.
Exceptions will be made for horse and greyhound programmes, which are seen as more reliant on betting than other forms of televised sport.
"Today the gambling industry is responding positively to public concerns about the amount of gambling advertising on television before the watershed," IGRG chair John Hagan commented. "We are announcing a 'whistle to whistle' ban on gambling advertising during all televised live sport before the watershed, with the exception of horseracing and greyhound racing.
"We believe that these new voluntary TV measures, which have been approved by the trade associations representing every sector of the gambling industry, will drastically reduce the amount of gambling advertising on television and they complement the strict controls that already govern gambling companies around advertising on digital platforms," Hagan went on. "We believe that this is itself a watershed moment as we strive to provide the ever, safer gambling environment which gambling consumers and the wider public expect, and which is so important to the future success and sustainability of our industry."
The move comes after a week of speculation, with news of the ban – which was first discussed earlier last month – first revealed by the BBC amid growing pressure on the industry to amend its advertising strategies.
The move was welcomed by State Secretary of State for Digital, Culture, Media and Sport Jeremy Wright.
"Gambling firms banning advertising on TV during live sport is a welcome move and I am pleased that the sector is stepping up and responding to public concerns," Wright said. "It is vital children and vulnerable people are protected from the threat of gambling-related harm. Companies must be socially responsible."
UKGC chief Neil McArthur described the announcement as a significant step towards showing that the betting industry was mindful of customer concerns.
"Importantly, it also demonstrates the value of collaborating across companies and across sectors to make gambling fairer and safer. I hope that this can be used as a model for future industry action to reduce and prevent harm."
eSports is the future of online betting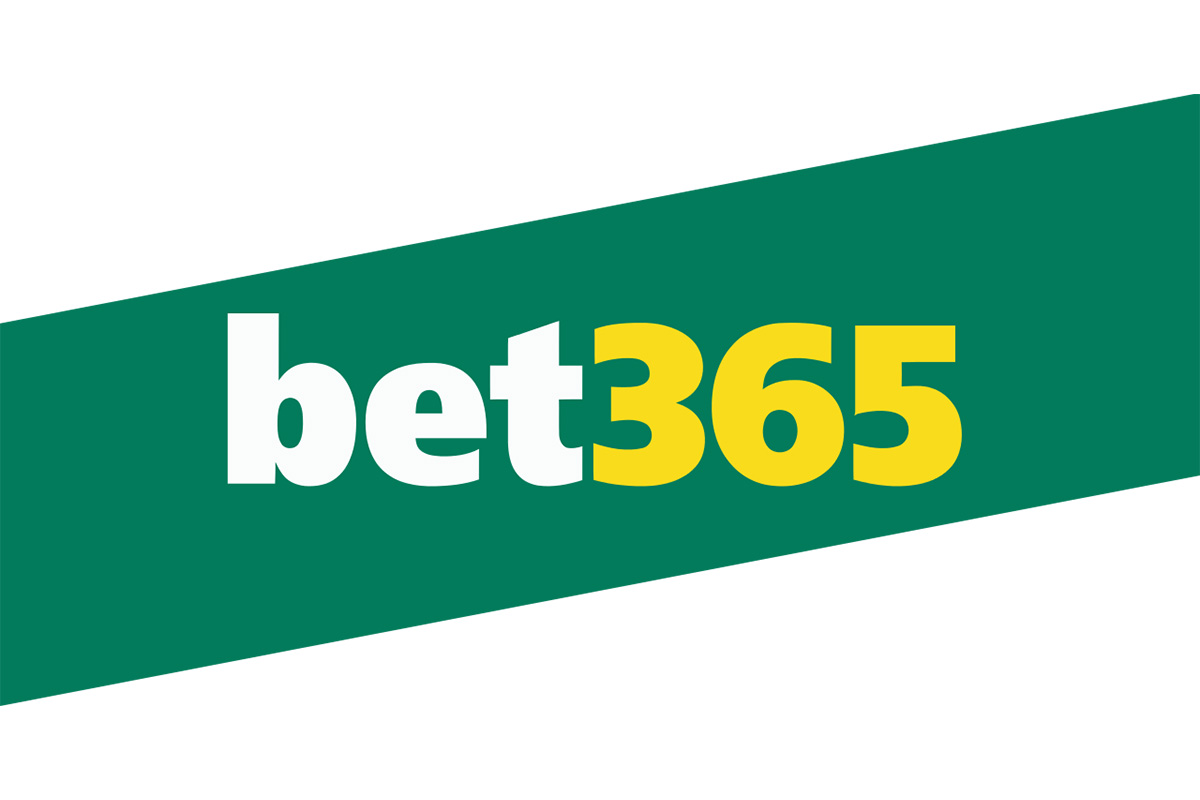 Reading Time:
2
minutes
For many people, the idea of gambling on eSports might seem a little crazy. However, as eSports increase in popularity, it has naturally gained the attention of the sports betting crowd!
Download the bet365 app, for example, and you might notice some action on eSoccer or CSGO right on the homepage, not something you would have expected to see even a few years ago!
The times are changing, and you should expect that to continue long into the future if you are on the bet365 app. This is because bet365 has started to work with Sports Information Services (SIS) to help transform their eSports betting platform, improving your betting options and coverage of the sector.
With the rapid growth of the sector, huge competition pay-outs and big sponsorship deals, the stigma around eSports and video games has been all but consigned to the history books.
On top of this, with almost all of the normal sports we watch (outside of the German Bundesliga) being written off due to COVID-19, it's time to start thinking outside the box and have a flutter on something more virtual instead!
A new era for eSports betting
With more and more people tuning in to watch eSports than ever before, the industry is experiencing a real boom. People who might have once scoffed at the concept are now more interested than ever before.
Streamers like Ninja and Dr Disrespect have reached celebrity status garnering hundreds of thousands of views across streaming and content platforms. Groups like Team Liquid are dominating competitions with net winnings in excess of $32,000,000 and capturing the minds of young, aspirational players dreaming of making it big in their chosen games.
The variety of eSports games is also a worth consideration, those sports fans accustomed to the horses, dogs, football etc. can now explore anything from deeply tactical games such as Dota or League of Legends to something far more fast paced and action-packed like Call of Duty or Rainbow 6 Siege. Of course, there are still the more direct parallels such as eSoccer games!
Interestingly, the SIS partnership means that bet365 users will soon be able to bet on live head-to-head competitions. This means that you could be taking part in bets on major eSports platforms like the SIS Blitz League. If you miss the excitement of watching a live match with money on the line, then you'll find some great bets on games over on the Blitz League!
With the entertainment-pool starting to look a little dry after 2 months of lockdown, now is the perfect time to start familiarising yourself with something new. Head over to Youtube or Twitch, pick a game and start searching, you'll find thousands of competition replays and post-game tactical analysis videos to get you started. You might be surprised at how in-depth eSports can be and once you get your head around this, maybe you can find your edge!
Will eSports Soon Become an Integral Part of the Online Gambling Industry?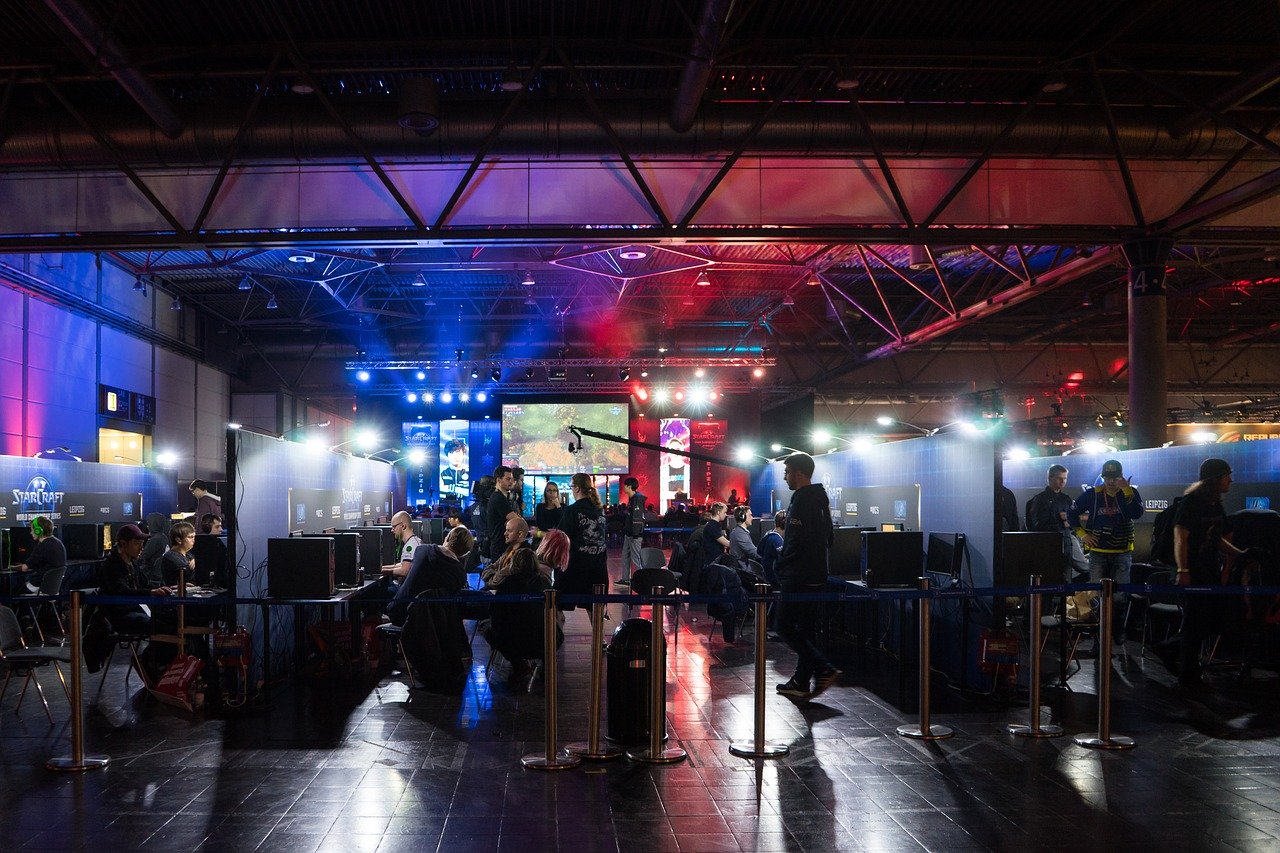 Reading Time:
2
minutes

The eSports industry is growing at such an astounding rate that it is now impossible for other major sectors to ignore.
Competitive gaming viewership is expected to be up to 646 million in 2023, and it has so far attracted more than $4.5 billion in investment. Instead of trying to compete with eSports, some sectors have begun to think of ways to merge the industry with their own. An example of this is the vast number of huge eSports arenas that are now being built in casino complexes all over the world. This could pave the way for eSports to become an integral part of the online gambling industry as well.
Which Casinos Have Added eSports Arenas?
With spectator figures on the rise each year, eSports arenas are being built with haste. For some events, existing sports stadiums are used to house viewers. One of the biggest eSports crowds to date was at the Sang-am World Stadium in Seoul for the League of Legends finals in 2014. There were 45,000 gaming fans in attendance at the epic event.

Casino owners know that eSports and casino games are closely linked in the thrills that they offer, so shrewd developers have attached arenas to their resorts to attract the competitive gaming crowd. From there, these players may then be interested to take part in the other games in the gambling house.
In the world's biggest gambling city, Macau, casinos are already embracing eSports. The Studio City casino resort has opened up an eSports venue which can accommodate up to 300 people. In Las Vegas there is the HyperX eSports Arena at the Luxor, and it appears as though eSports will soon make a big splash in the Entertainment Capital of the World.
How Could eSports Become a Part of Online Casinos?
With eSports arenas swiftly becoming interlinked with land-based casinos, it would be safe to assume that online casino operators will try and follow suit in the near future. When looking at online casinos such as the ones listed here, it would be hard to pinpoint the main differences between the digital versions and brick and mortar options. They have the same game selections, and online casinos now even feature live links to table games.
Online casinos won't be able to have eSports arenas in the physical sense, but they could try to incorporate channels like Twitch which allow spectators to view professionals playing the games.
There is also the possibility that iGaming developers may try to make certain eSports accessible to gamblers. Card games like Hearthstone, for example, could potentially be modified to involve some staking on the hands.
Staking on competitive gaming events is already widespread in the online betting industry, and it only seems like a matter of time before online casinos become more closely linked with eSports. How developers plan to bridge the gap between games of skill and games which feature staking on instances of chance remains to be seen.
Week 21/2020 slot games releases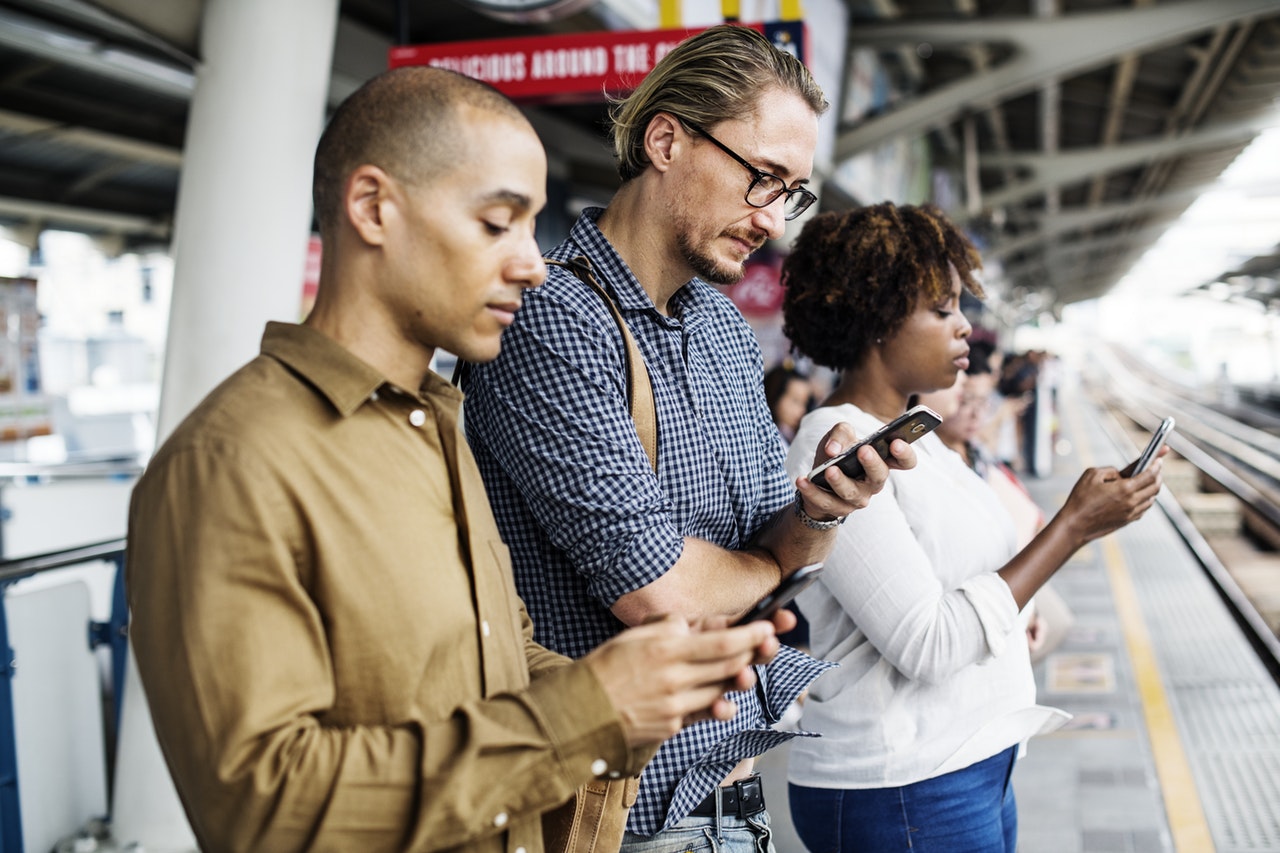 Reading Time:
4
minutes
Here are this weeks latest slots releases!
The latest Play'n GO release hit the market this week, a 3-reel video slot titled Charlie Chance in Hell to Pay. The game features a new character, Charlie Chance, as he lands himself in hot water and tries to outwit the devil herself to win his fortune. The unique and the retro style of the game are inspired by the works of animators such as Max Fleischer who pioneered the modern age of animation with classic characters like Betty Boop and Popeye. The choice of traditional fruit machine symbols on the grid also add to the timeless feel of this gridslot. This game is unlike anything we have previously seen from the slot supplier; it seems like, once again, they have broken their mould to deliver original, innovative content.
Pragmatic Play, a leading content provider to the gaming industry, has turned up the heat with its latest release Hot to Burn. The title takes the fast and fun gameplay of the traditional fruit machine staple and adds a fiery element with players being able to win up to 1,000x their stake. The 3×5 title offers a classic slot experience as players try to land all five flaming 7 symbols on the reels at the same time to win big.
Blueprint Gaming is rumbling into action with the launch of its latest slot Rhino Rampage, the first to incorporate the developer's new Lightning Spins™ bonus concept. Blueprint's brand-new feature is activated when six or more Lightning Spin Scatter symbols land on the reels, where players are given a minimum of three free spins to win cash prizes, as well claim one of the four in-game progressive jackpots.
iSoftBet, the leading online and mobile casino content provider, has launched its latest MegawaysTM slot title, Dragon Match MegawaysTM. Set in the heart of a sacred Chinese temple, this four-reel game offers players up to 3,136 ways to win and features cascading wins, with players looking to join two golden dragon symbols on the top tracker reel to form a complete dragon and trigger Free Spins. Dragon Match MegawaysTM also features iSoftBet's unique symbol matching mechanic, where if the two symbols in the top tracker reel are the same, they turn into wilds, as do all matching symbols on the two reels directly below.
Yggdrasil, the innovative online gaming solutions provider, has travelled back to medieval times in its latest smash hit slot, Arthur's Fortune. The 5×3 video slot contains a host of features for players to feast on as they join King Arthur and his legendary Knights of the Round Table in a quest for riches. The free spins mode is triggered if three or more Scatter symbols land simultaneously, with higher rewards for more symbols. During the bountiful bonus round, players are transported inside the castle where a wheel of fortune transforms a random symbol into wilds, leading to potentially huge wins, with more symbols transforming if more scatters hit the reels.
NetEnt has transformed one of the best-selling arcade games of all time for online slot fans with the release of Street Fighter II: The World Warrior Slot™, featuring a cast of eight original characters ready for combat. In a new spin on the classic video game from Capcom™, the new 5-reel, 5-row Cluster Pays video slot emulates the battle mechanics of the original title by pitting the player's chosen character against opponents and letting the reels decide which fighter is victorious.
Casino content developer WeAreCasino has launched its new slot game Classic Cherries. The game was co-produced by Silver Lining Studios, one of the industry's leading game development companies. This is the first game developed with WeAreCasino's brand new Slotbuilder engine. Based on a cult classic theme, Classic Cherries gives the iconic fruits, bells, bars, and sevens, a modern makeover and innovates the retro game's playstyle. This five-reel, nine-line slot exhibits brand new game features such as winning lines that start from the left or rightmost reel, multiple bonus game levels and mobile gaming enhancements.
Betsoft Gaming has released its latest slot QUEST TO THE WEST, which will take players East to West in search of untold wealth. The new slot features 5 reels and 25 paylines, delivering thrilling gameplay and stunning visuals. This game includes Walking Wilds, Respins, Instant Wins and up to 1260x your bet. Monkey King Walking Wilds will substitute for every symbol – grab three to enter the Free Spin round. Trigger the Quest to the West with three Monkey King Wilds. Each re-spin moves the Monkey King symbol one reel left. The spins will end when all the Monkey King symbols have gone, potentially stacking immense wins. Collect 15 or more Monkey King Symbols and fill up the Meter of the Heavens for an Instant Win of 1000x.