5 Ways Investors are Betting on a 2019 Gambling Boom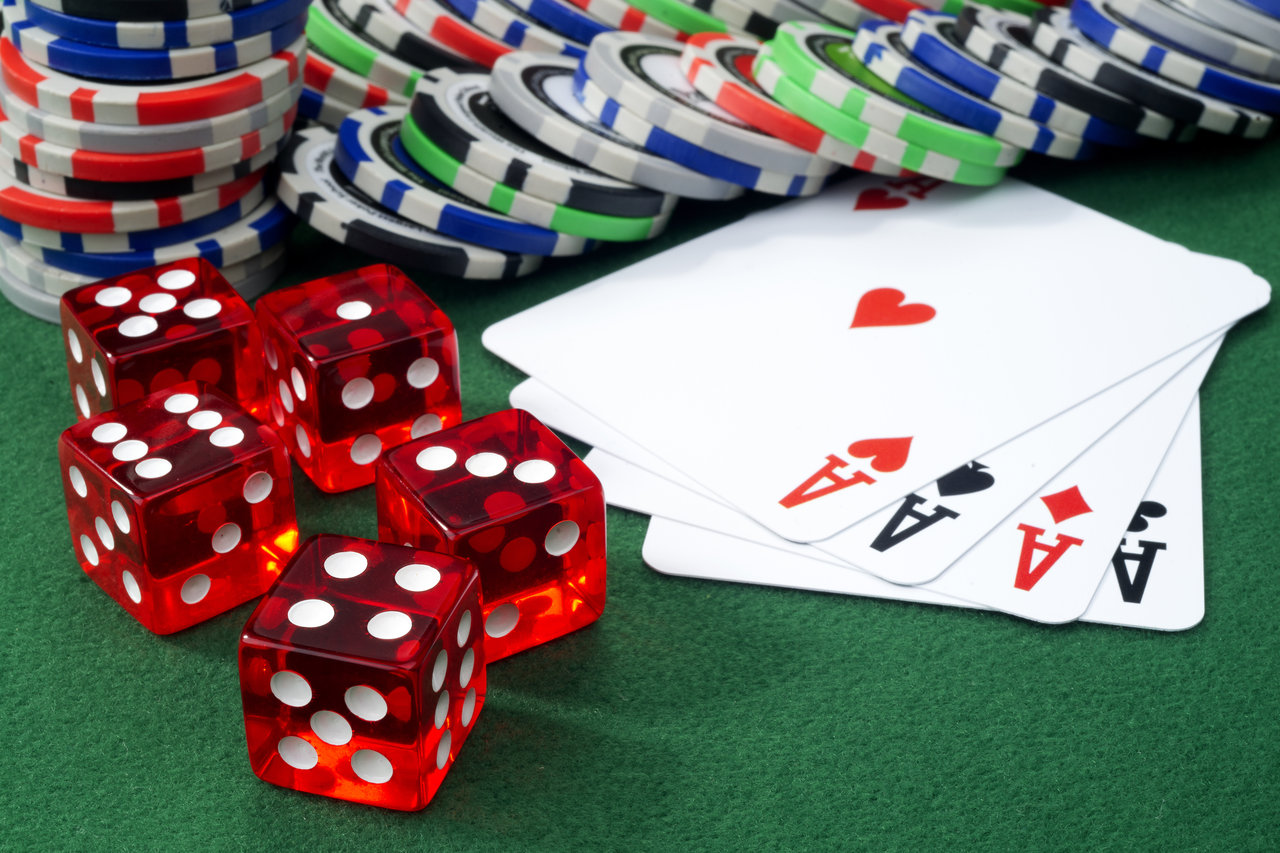 Reading Time:
5
minutes
FN Media Group Presents Safehaven.com Market Commentary
In May 2018, the Court struck down a U.S. Federal law that prohibited legal sports gambling, ruling that it was unconstitutional. Sports gambling can now be authorized and regulated by the States, not by the Federal Government. And it's triggered a potential sports gambling revolution. Mentioned in today's commentary includes: MGM Resorts (NYSE:MGM), International Game Technology (NYSE:IGT), Boyd Gaming Corporation (NYSE:BYD), Marriott International (NASDAQ:MAR), Millennial Esports Corp. (OTC:MLLLF).
In October, the state of New Jersey handled more than $250 million in bets, a 41% increase from the previous month. The Garden State is leading the way. Mississippi, Delaware, West Virginia, New Mexico, Pennsylvania, Rhode Island…the legal sports gambling world is growing by the day.
By 2022, sports fans around the world will be betting $1 trillion online every year. Profiting from this new industry doesn't have to mean rolling the dice.
Here's five stocks investors should watch because of the shift to legal sports gambling:
#1 MGM Resorts (NYSE:MGM)
Sports betting is small potatoes in Vegas: compared to blackjack earnings of $1.24 billion, legal sports betting only pulled in a paltry $329.1 million. But all that's about to change, and major casino chain MGM Resorts (NYSE: MGM) is working to bring sports betting to the prime-time.
The biggest casino operator in the U.S. generates over $4 billion in revenue from Vegas alone. But it also has properties in Atlantic City, and just this year took over the Empire Casino in New York. It's got a pretty sizable footprint in the sports betting world, raking in $114 million from sport betting on the Strip last year, 35% of the total.
With a market cap of $13.5 billion, MGM has some deep pockets. And its using that financial muscle to corner the sports betting world. It's already launched sports betting at two Mississippi casinos, and became the "official gaming partner" of the NBA.
MGM Resorts has solidified deals with the biggest leagues in the country: basketball, hockey and professional baseball have all signed on to allow MGM to cross-promote the company's casinos and sports betting app. So far, MGM can only handle bets for teams based in states where betting has been formerly legalized.
By far the biggest prize is the National Football League, and MGM has already got its foot in the door. With Pennsylvania about to embrace legal sports betting, both the Philadelphia Eagles and the Pittsburgh Steelers will be fair-game.
#2 Bragg (BRAG.V; BKDCF)
Bragg Gaming Group (BRAG.V; BKDCF), formerly Breaking Data Corp., has an audience of 31 million for its media property, Give Me Sport (GMS). Together with its online global gaming platform, Oryx Gaming, BRAGG has plans to leverage the Give Me Sport audience into the largest sports gaming customer base on earth. Online gambling can be incredibly profitable, with one study estimating the gross market at $46.7 billion in 2018 and $89 billion by 2025.
GMS has a Facebook page with 26 million active, fanatic users. For comparison, ESPN has only 19 million, and it's a major media brand, worth $28 billion. Or Sky Bet, a property that was just sold for $5.7 billion, which had only 819,000 viewers.
BRAGG hopes to tap into its huge audience, using the Oryx Gaming services to launch a new sports-centric betting platform, Give Me Bet. When Give Me Bet goes live, it will incorporate Oryx Gaming tech with the GMS brand, to deliver a catered on-line sports betting experience specifically for BRAGG's audience.
BRAGG has seen strong growth in its two major assets, Give Me Sports and Oryx. Just in the last year, Oryx has seen revenue growth of more than 400%. Monthly traffic in the UK for Give Me Sport has increased by 5 million, with revenue growing 30%. If BRAGG (BRAG.V; BKDCF) taps a reasonable number of its huge potential audience, its earnings from sports gambling could be enormous.
This little company could be one of the biggest success stories of 2019.
#3 International Game Technology (NYSE:IGT)
This company has had a rocky year, climbing to a one-year high of $31 before falling to $14 in November, to stabilize in early December at around $16.
With a market cap of $3.4 billion and 12,000 employees, IGT is a big firm with a big footprint: it manufactures more casino gaming platforms and slot machines than any other company out there. But times are changing, and IGT is branching out into sports betting.
IGT is a service provider, which means it doesn't have to handle the risk of managing sportsbooks. All it needs to do is fulfill the needs of companies like MGM, constructing infrastructure that make the boom in sports betting possible. In 2017, IGT handled more than $12 billion in sports betting. That should make IGT a safe bet for investors looking to score on sports betting in 2019.
In July, IGT announced a deal with popular sports betting platform FanDuel. IGT will bring FanDuel's services to its existing platforms in markets across fifteen states. IGT is about to roll out PlayShot, a new service for sports betters, which will utilize FanDuel's consumer-facing waging system, sportsbook.fanduel.com.
FanDuel plans to leverage IGT's tech and its solid reputation to build its brand into the legal world of sports betting. So, after a rocky year, it's more than likely that IGT's fortunes will pick up in 2019, along with the share price.
#4 Boyd Gaming Corporation (NYSE:BYD)
Boyd Gaming is one of the largest casino operators in the US, with 29 gaming properties in ten states. Like MGM, Boyd is positioning itself to be a major player in the emerging sports gambling sector.
This company has some unique experience from the Vegas Strip: for the last decade, Boyd Gaming has handled the biggest sportsbooks in Sin City. And now that sports betting is legal, it's preparing to branch out into other regional markets.
The company just signed a deal with MGM Resorts, the casino chain that's trying to corner the sports betting market. The two companies have agreed to share online and mobile gaming platforms, with MGM offering up its online poker and casino gaming apps for Boyd's sportsbook, in 15 states. The "unprecedented" deal could mark the beginnings of a sports gambling empire, managed by MGM and Boyd.
Boyd's got a new sports betting app, BConnected, that its rolled out in three casinos. And like IGT, it's signed a deal with FanDuel, leasing out its gaming properties for FanDuel's mobile and online sports betting platform.
The deal covers all states where Boyd holds gaming licenses, excluding Nevada, and builds off of Boyd's deal with MGM.
#5 Marriott International (NASDAQ:MAR)
One might not think a hotel chain would have much skin in the game, when it comes to sports gambling. But they'd be wrong. As one of the biggest hotel chains in the country, Marriott possesses marketing and rewards programs that casinos are eager to partner with. And as sports gambling grows around the country, sportsbooks holders like MGM and Boyd are going to want to partner with Marriott, to leverage the hotel chain's customer base in order to rope in more business.
Marriott already has a sizable footprint in the casino world, with a licensing deal with JW Marriott Las Vegas Resort & Spa, as well as a number of casinos across the Caribbean. And in February 2018, the company announced plans to build a 4,000 room resort and casino, The Drew, in the heart of the Vegas Strip.
Marriott has suffered some bad press lately, taking a hit for a data breach scandal in December. But the stock is poised to bounce back, and could yield some excellent returns when sports gambling picks up and the national market grows and grows.
Other companies prepared to see huge growth as gaming takes off again:
Millennial Esports Corp. (OTCQB:MLLLF)
Millenial E-sports is a small company based in Toronto focusing on E-sports and E-gaming.
The Company doesn't just focus on content creation and broadcasting, it also offers data analytics and execution tools.
In 2017, the company started providing analytics and business intelligence products for the e-gaming industry, and recently, the company has partnered with the likes of Aston Martin and McLaren but also with MotoGp and Formula E and has developed games for mobile platforms.
By. Meredith Taylor
Red Lake Gaming Selects Konami's SYNKROS for its Seven Clans Casinos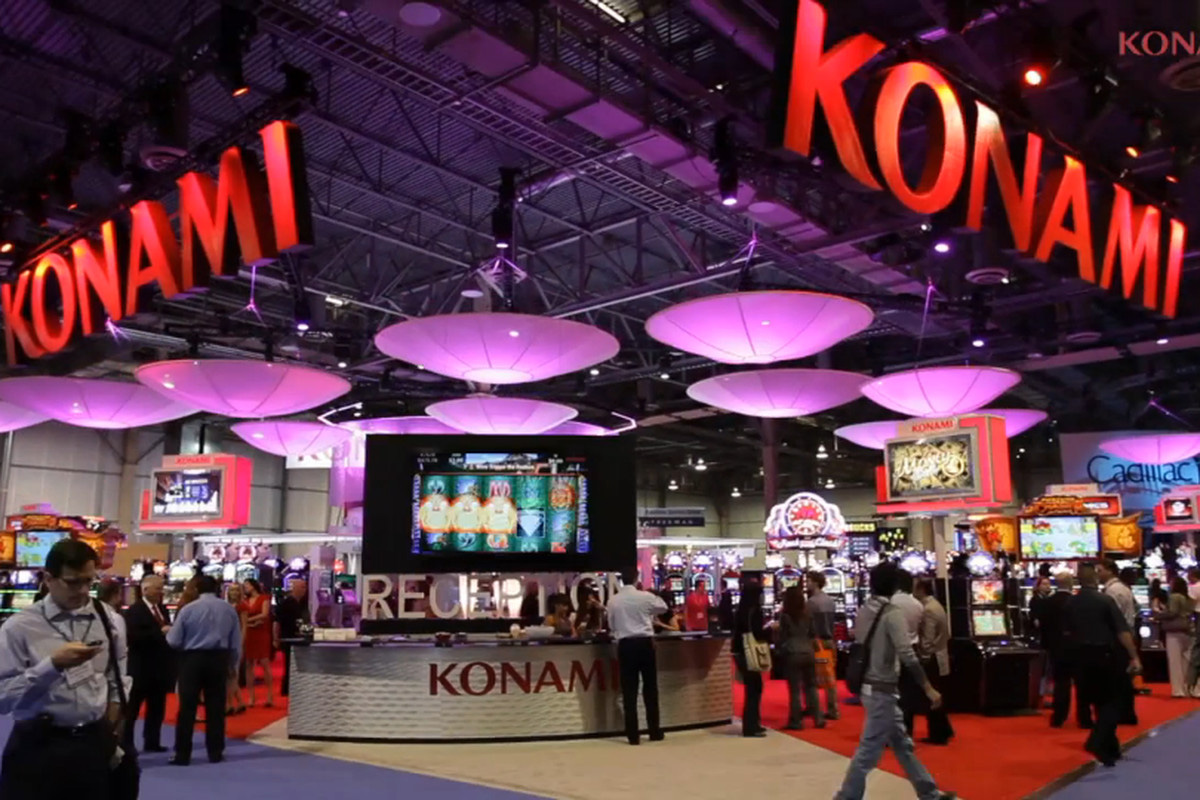 Reading Time:
< 1
minute
Red Lake Gaming Enterprises has selected Konami Gaming's SYNKROS casino management system to offer enterprise-wide casino systems technology for its Seven Clans Casinos.
"Superior service, exhilarating gaming entertainment, comfort, and convenience have long been at the forefront of our guest experience at Seven Clans Casinos. Considering this legacy and our vision for continued growth, Konami's SYNKROS was the top choice to drive our casino portfolio ahead of the curve," Ray Brenny, CEO of Red Lake Gaming said.
"Guests across Seven Clans Casinos will encounter exciting new promotions, tournaments, rewards, and mystery bonus events at all of our locations with the upcoming SYNKROS launch. SYNKROS' advanced technology and single ecosystem provide the reliable foundation to support both our immediate and long-term objectives," Frances Graves, marketing director of Red Lake Gaming said.
SYNKROS will power a single card system across all properties, allowing guests to enjoy seamless loyalty rewards from any of the company's landmark locations. Additionally, players will have the opportunity to engage in system-delivered True-Time Tournaments™, SuperSeries™ floor-wide bonusing and electronic promotional drawings, with a broad variety of potential prizes and cash awards.
"Seven Clans Casino properties stand out in a competitive region for providing an incredible retreat—from the atmosphere to the amenities. Konami is committed to connecting closely with properties through the upcoming launch and beyond, to maximize results for players, administrators, community members, and leadership," Jay Bertsch, vice president, global systems sales at Konami Gaming said.
Bleacher Report Launches Live Sports Betting Game Show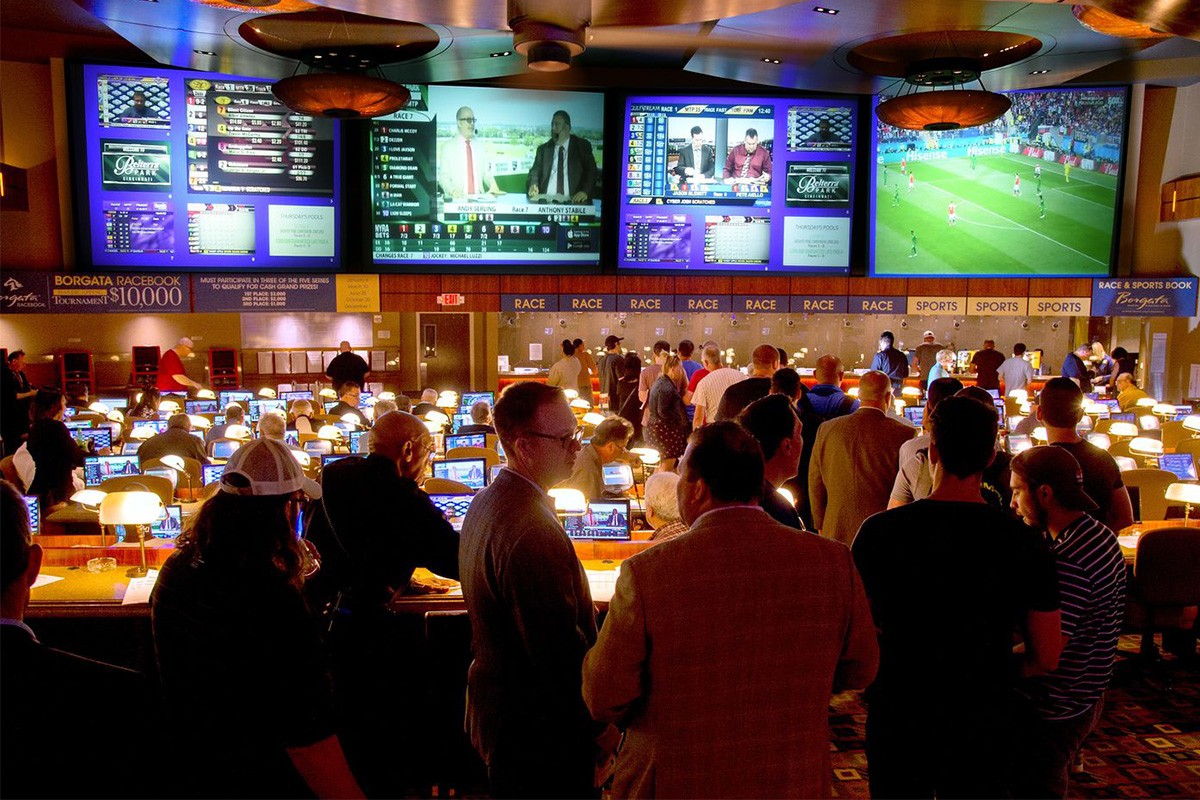 Reading Time:
< 1
minute
Bleacher Report has launched a new live interactive game at the Caesars Palace Las Vegas Sports Book.
"When we launched our partnership with Caesars Entertainment almost a year ago, it was with this type of content in mind. Something that can engage fans at the most iconic sports book in the world, while providing B/R Betting compelling programming that can be distributed to our hyper-engaged fanbase. The B/R Betting Game Show reflects the B/R voice in a unique format that we know audiences will love," Sam Toles, chief content officer of Bleacher Report said.
The B/R Betting Game Show puts fans at the centre of the action by inviting them to participate in a series of fun, interactive games with the chance to win cash and prizes. The weekly B/R Betting Game Show will be shot in front of a live audience with content distributed across the B/R app and B/R Betting social handles throughout the week.
The addition of a new show to the B/R Betting portfolio comes as video views have increased by four times over the past two months, averaging 13.3 million views per month across all platforms.
Oneida Indian Nation Announces Multi-Million Dollar Expansion at YBR Casino to Create New Entertainment Experience with Social Games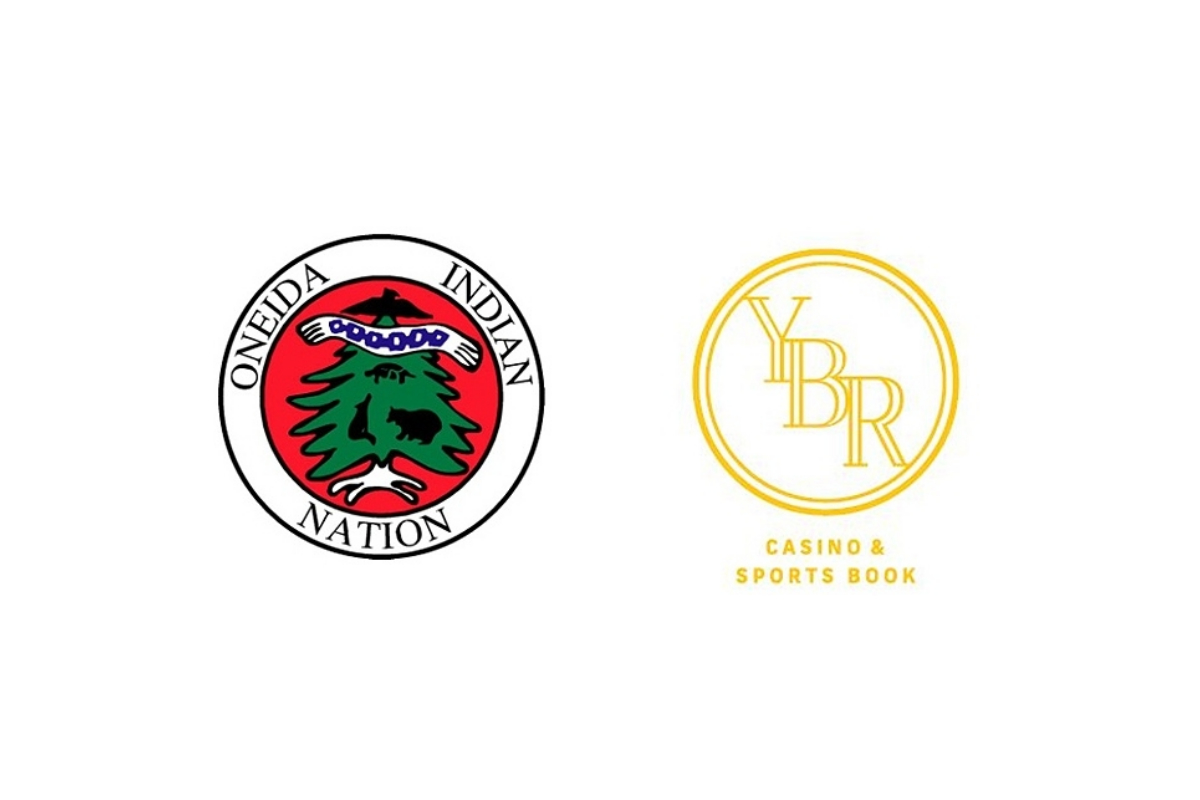 Reading Time:
3
minutes
Located in Chittenango Plaza, the expansion includes a new entertainment wing featuring a six-lane luxury Brunswick Bowling center, two Topgolf Swing Suite bays, pool tables, shuffle board, a stylish full-service bar, and new dining options.  The renovation project also includes a redesign of the casino's exterior.
The Oneida Indian Nation announced the third phase of construction at its YBR Casino, located in the Village of Chittenango. The renovation will expand upon the casino's extensive gaming options with a new state-of-the-art entertainment wing, slated to open in early February. It will feature a six-lane luxury Brunswick Bowling center, two high-tech Topgolf Swing Suite bays, and other social games. The new section will also feature a new full-service bar and dining, more than ten television screens and dedicated sports-betting stations. The renovation will also include an exterior redesign that stylishly combines the aesthetics of Central New York's industrial history with a modern 21st-century look.
YBR Casino's expanded amenities include partnerships with Topgolf Swing Suite and Brunswick Bowling, two leading national brands in the recreational gaming:
TOPGOLF SWING SUITE
Topgolf Swing Suite is the country's most popular provider of interactive group-golfing venues, delivering fun for all ages where golfers and non-golfers alike can come together for playful competition. Both of the bays at the YBR Topgolf Swing Suite will feature a variety of HDTVs, comfortable lounge seating, golf and non-golf games, including Zombie Dodgeball, Baseball Pitching, Soccer, Hockey and more.
BRUNSWICK BOWLING
Brunswick Bowling, a leader in the bowling industry for over 125 years that specializes in creating modern, full-service bowling centers around the world, will construct a six-lane center featuring top-of-the-line equipment designed to create an engaging experience for guests of all ages and skill levels.
ADDITIONAL SOCIAL GAMES AND NEW DINING
New entertainment amenities at YBR Casino include the addition of pool tables and shuffle boards—popular social games with a new generation of guests.
YBR Casino also recently launched new weekly live esports tournaments.  Every Wednesday, the tournaments bring egamers to The Lounge with Caesars Sports at YBR Casino to compete for weekly cash prizes, Free Play and more.
BURGERS OF MADISON COUNTY
YBR Casino opened the newest location of Burgers of Madison County, the extremely popular restaurant from Point Place Casino, with a menu of delicious burgers, milkshakes and more.
"With the latest renovations to our gaming floor, the addition of The Lounge with Caesars Sports and this next phase of expansions, YBR will be completely transformed into a multi-entertainment venue unlike anything else in the area," said Oneida Indian Nation Representative and Oneida Nation Enterprises CEO Ray Halbritter. "This new phase of renovations at YBR is geared to exceed guest expectations, and is a reflection of the Oneida Indian Nation's ongoing commitment to reinvesting in Central New York. By expanding our offerings, we will be creating new jobs and helping to revitalize the region as a premier tourist destination."
This expansion builds on the Oneida Indian Nation's collaborations with national brands in the gaming and entertainment fields. Earlier this year, the Oneida Indian Nation partnered with Caesars Entertainment to develop The Lounge with Caesars Sports, state-of-the-art sports-betting venues with VIP amenities, luxury seating and award-winning menus. YBR Casino is now home to New York State's largest sports book and has proven to be a winner with new and loyal casino guests alike.
"The expansion of entertainment options at YBR Casino and the reputation the Oneida Indian Nation has for offering the best amenities for guests is consistent with the fun, social experiences guests know and expect from Topgolf," said Peter Kratsios, Director of Business Development from Topgolf Swing Suite.  "More than half of the guests who enjoy Topgolf have never touched a golf club in their life, so we are confident the addition of Topgolf Swing Suites will attract new guests, golfers and non-golfers, to the property."
"We're excited about our partnership with the Oneida Indian Nation and bringing new entertainment options to YBR Casino," said Jason Dean, Director of New Business Development for Brunswick Bowling Products. "When experienced in an atmosphere like YBR Casino, we know that Brunswick Bowling will be the perfect complement to the YBR Casino experience."