5 Ways Investors are Betting on a 2019 Gambling Boom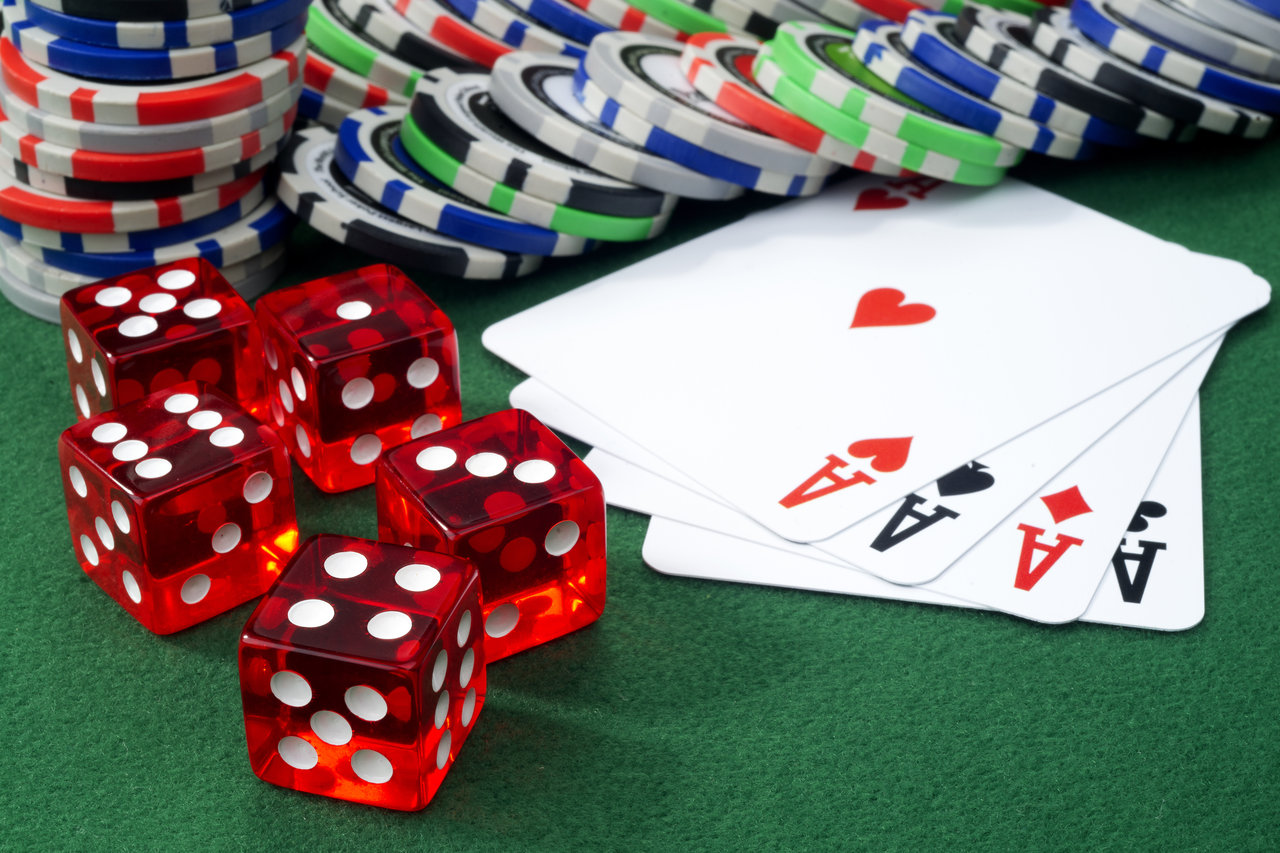 Reading Time:
5
minutes
FN Media Group Presents Safehaven.com Market Commentary
In May 2018, the Court struck down a U.S. Federal law that prohibited legal sports gambling, ruling that it was unconstitutional. Sports gambling can now be authorized and regulated by the States, not by the Federal Government. And it's triggered a potential sports gambling revolution. Mentioned in today's commentary includes: MGM Resorts (NYSE:MGM), International Game Technology (NYSE:IGT), Boyd Gaming Corporation (NYSE:BYD), Marriott International (NASDAQ:MAR), Millennial Esports Corp. (OTC:MLLLF).
In October, the state of New Jersey handled more than $250 million in bets, a 41% increase from the previous month. The Garden State is leading the way. Mississippi, Delaware, West Virginia, New Mexico, Pennsylvania, Rhode Island…the legal sports gambling world is growing by the day.
By 2022, sports fans around the world will be betting $1 trillion online every year. Profiting from this new industry doesn't have to mean rolling the dice.
Here's five stocks investors should watch because of the shift to legal sports gambling:
#1 MGM Resorts (NYSE:MGM)
Sports betting is small potatoes in Vegas: compared to blackjack earnings of $1.24 billion, legal sports betting only pulled in a paltry $329.1 million. But all that's about to change, and major casino chain MGM Resorts (NYSE: MGM) is working to bring sports betting to the prime-time.
The biggest casino operator in the U.S. generates over $4 billion in revenue from Vegas alone. But it also has properties in Atlantic City, and just this year took over the Empire Casino in New York. It's got a pretty sizable footprint in the sports betting world, raking in $114 million from sport betting on the Strip last year, 35% of the total.
With a market cap of $13.5 billion, MGM has some deep pockets. And its using that financial muscle to corner the sports betting world. It's already launched sports betting at two Mississippi casinos, and became the "official gaming partner" of the NBA.
MGM Resorts has solidified deals with the biggest leagues in the country: basketball, hockey and professional baseball have all signed on to allow MGM to cross-promote the company's casinos and sports betting app. So far, MGM can only handle bets for teams based in states where betting has been formerly legalized.
By far the biggest prize is the National Football League, and MGM has already got its foot in the door. With Pennsylvania about to embrace legal sports betting, both the Philadelphia Eagles and the Pittsburgh Steelers will be fair-game.
#2 Bragg (BRAG.V; BKDCF)
Bragg Gaming Group (BRAG.V; BKDCF), formerly Breaking Data Corp., has an audience of 31 million for its media property, Give Me Sport (GMS). Together with its online global gaming platform, Oryx Gaming, BRAGG has plans to leverage the Give Me Sport audience into the largest sports gaming customer base on earth. Online gambling can be incredibly profitable, with one study estimating the gross market at $46.7 billion in 2018 and $89 billion by 2025.
GMS has a Facebook page with 26 million active, fanatic users. For comparison, ESPN has only 19 million, and it's a major media brand, worth $28 billion. Or Sky Bet, a property that was just sold for $5.7 billion, which had only 819,000 viewers.
BRAGG hopes to tap into its huge audience, using the Oryx Gaming services to launch a new sports-centric betting platform, Give Me Bet. When Give Me Bet goes live, it will incorporate Oryx Gaming tech with the GMS brand, to deliver a catered on-line sports betting experience specifically for BRAGG's audience.
BRAGG has seen strong growth in its two major assets, Give Me Sports and Oryx. Just in the last year, Oryx has seen revenue growth of more than 400%. Monthly traffic in the UK for Give Me Sport has increased by 5 million, with revenue growing 30%. If BRAGG (BRAG.V; BKDCF) taps a reasonable number of its huge potential audience, its earnings from sports gambling could be enormous.
This little company could be one of the biggest success stories of 2019.
#3 International Game Technology (NYSE:IGT)
This company has had a rocky year, climbing to a one-year high of $31 before falling to $14 in November, to stabilize in early December at around $16.
With a market cap of $3.4 billion and 12,000 employees, IGT is a big firm with a big footprint: it manufactures more casino gaming platforms and slot machines than any other company out there. But times are changing, and IGT is branching out into sports betting.
IGT is a service provider, which means it doesn't have to handle the risk of managing sportsbooks. All it needs to do is fulfill the needs of companies like MGM, constructing infrastructure that make the boom in sports betting possible. In 2017, IGT handled more than $12 billion in sports betting. That should make IGT a safe bet for investors looking to score on sports betting in 2019.
In July, IGT announced a deal with popular sports betting platform FanDuel. IGT will bring FanDuel's services to its existing platforms in markets across fifteen states. IGT is about to roll out PlayShot, a new service for sports betters, which will utilize FanDuel's consumer-facing waging system, sportsbook.fanduel.com.
FanDuel plans to leverage IGT's tech and its solid reputation to build its brand into the legal world of sports betting. So, after a rocky year, it's more than likely that IGT's fortunes will pick up in 2019, along with the share price.
#4 Boyd Gaming Corporation (NYSE:BYD)
Boyd Gaming is one of the largest casino operators in the US, with 29 gaming properties in ten states. Like MGM, Boyd is positioning itself to be a major player in the emerging sports gambling sector.
This company has some unique experience from the Vegas Strip: for the last decade, Boyd Gaming has handled the biggest sportsbooks in Sin City. And now that sports betting is legal, it's preparing to branch out into other regional markets.
The company just signed a deal with MGM Resorts, the casino chain that's trying to corner the sports betting market. The two companies have agreed to share online and mobile gaming platforms, with MGM offering up its online poker and casino gaming apps for Boyd's sportsbook, in 15 states. The "unprecedented" deal could mark the beginnings of a sports gambling empire, managed by MGM and Boyd.
Boyd's got a new sports betting app, BConnected, that its rolled out in three casinos. And like IGT, it's signed a deal with FanDuel, leasing out its gaming properties for FanDuel's mobile and online sports betting platform.
The deal covers all states where Boyd holds gaming licenses, excluding Nevada, and builds off of Boyd's deal with MGM.
#5 Marriott International (NASDAQ:MAR)
One might not think a hotel chain would have much skin in the game, when it comes to sports gambling. But they'd be wrong. As one of the biggest hotel chains in the country, Marriott possesses marketing and rewards programs that casinos are eager to partner with. And as sports gambling grows around the country, sportsbooks holders like MGM and Boyd are going to want to partner with Marriott, to leverage the hotel chain's customer base in order to rope in more business.
Marriott already has a sizable footprint in the casino world, with a licensing deal with JW Marriott Las Vegas Resort & Spa, as well as a number of casinos across the Caribbean. And in February 2018, the company announced plans to build a 4,000 room resort and casino, The Drew, in the heart of the Vegas Strip.
Marriott has suffered some bad press lately, taking a hit for a data breach scandal in December. But the stock is poised to bounce back, and could yield some excellent returns when sports gambling picks up and the national market grows and grows.
Other companies prepared to see huge growth as gaming takes off again:
Millennial Esports Corp. (OTCQB:MLLLF)
Millenial E-sports is a small company based in Toronto focusing on E-sports and E-gaming.
The Company doesn't just focus on content creation and broadcasting, it also offers data analytics and execution tools.
In 2017, the company started providing analytics and business intelligence products for the e-gaming industry, and recently, the company has partnered with the likes of Aston Martin and McLaren but also with MotoGp and Formula E and has developed games for mobile platforms.
By. Meredith Taylor
Bet.Works Appoints Jay Rood As Chief Risk Officer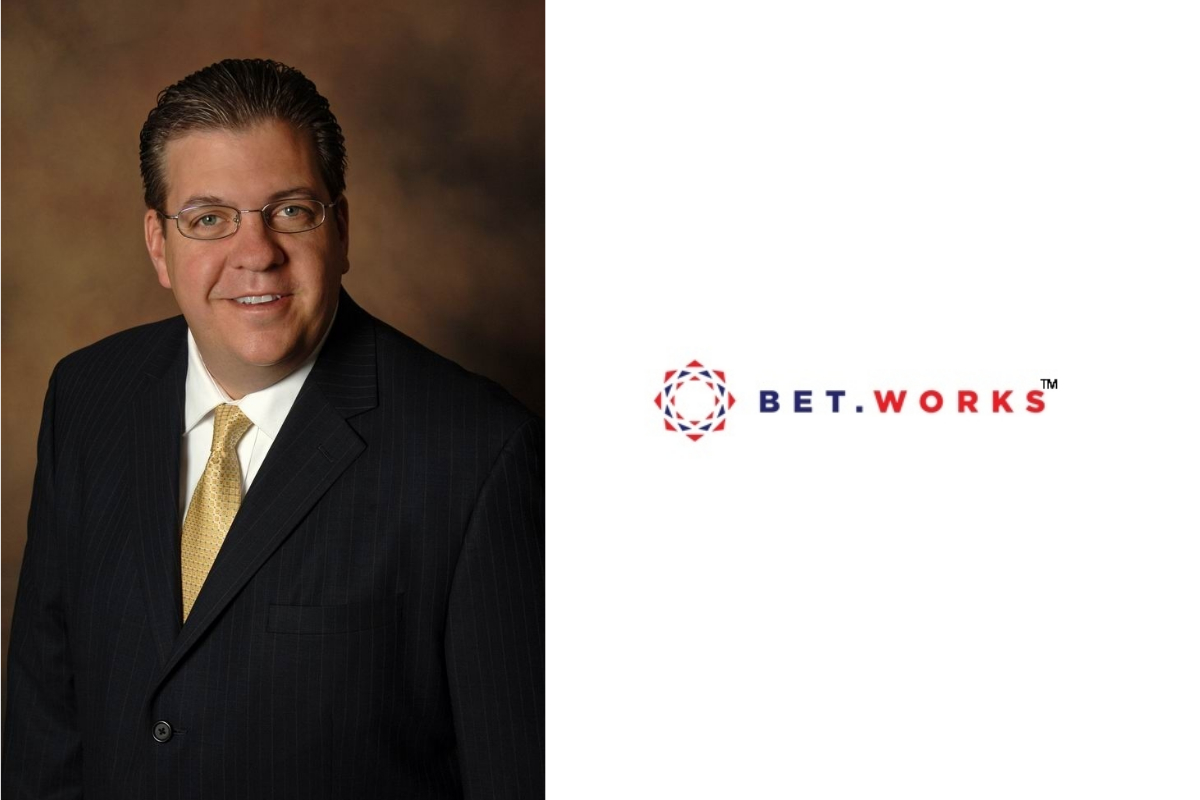 Reading Time:
2
minutes
Bet.WorksTM  a US-based iGaming and sportsbook platform supplier, announced today that Mr. Jay Rood has joined the company as Chief Risk Officer.
Mr. Rood is a legendary Las Vegas gaming executive and sports betting innovator with over 25 years of experience in sportsbook operations.
Mr. Rood has had a storied career in gaming and sports betting which began in Lake Tahoe working for Caesars back in 1992. 
Mr. Rood joined MGM when it opened in December 1993 as a ticket writer and worked for the operator for over 25 years ultimately overseeing all of MGM's sportsbooks including ten in Nevada, two in Mississippi and one in New Jersey as the expansion of sports betting has swept across the USA following the PASPA repeal in 2018.
Mr. Rood joins Bet.Works at a pivotal moment in US sports betting history as more than 30 states are expected to legalize Sportsbooks over the next 12 – 24 months.
Sixteen states have already passed legislation as eight states are live with eight states pending launch. The US sports betting market is estimated by Morgan Stanley to be approximately $400 billion and is comprised of an estimated 44 million US citizens who wager annually. 
Bet.Works' Founder/CEO, David Wang, said: "I had the privilege of working with Jay in the past and his 25 years of sportsbook operations will help take the company to the next level.
"There is no one more qualified to lead our organization as we deploy in more states in the coming months. Jay and our in-house Las Vegas-based trading and risk team will oversee all of the brands on the Bet.Works platform with a significant emphasis into advanced in-play wagering via our technology platform."  
Jay Rood, Chief Risk Officer at Bet.Works, said: "I am excited to be joining a group of extremely experienced and talented individuals at Bet.Works focusing on servicing the emerging sports betting industry with unique and powerful technology and a team that has extensive knowledge in the US betting market.
"David Wang's vision and drive is contagious, and I believe he has positioned Bet.Works to be the provider of choice for gaming operators looking to enhance their offering to their guests."
Iowa Racing and Gaming Commission Plans to Issue Sports Betting Regulations by July 1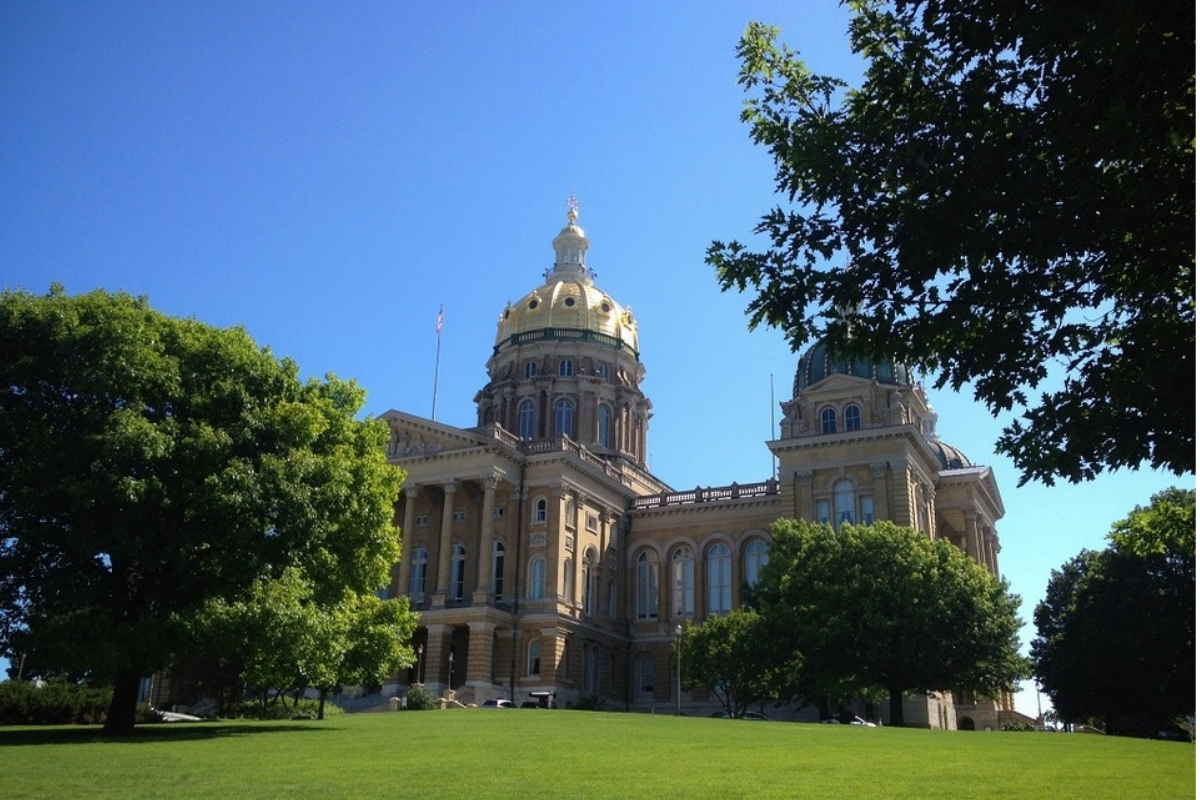 Reading Time:
1
minute
The Iowa Racing and Gaming Commission has revealed that it is working to develop rules for sports betting. Iowa became one of the latest states in the US to legalise sports betting after the Governor signed the bill into law in May.
Administrator Brian Ohorilko said that they are planning to upload the rules on their website by July 1. He added that the commission will hold a meeting on July 30 in West Des Moines to take action on sports betting and start accepting applications from casinos interested in offering sports betting services.
"The industry is requesting a pretty aggressive timetable to have things implemented by August. We're doing everything we can to do that, but making sure that we're doing it the right way," Ohorilko added.
Penn Gets Licensing Approval from Pennsylvania Gaming Control Board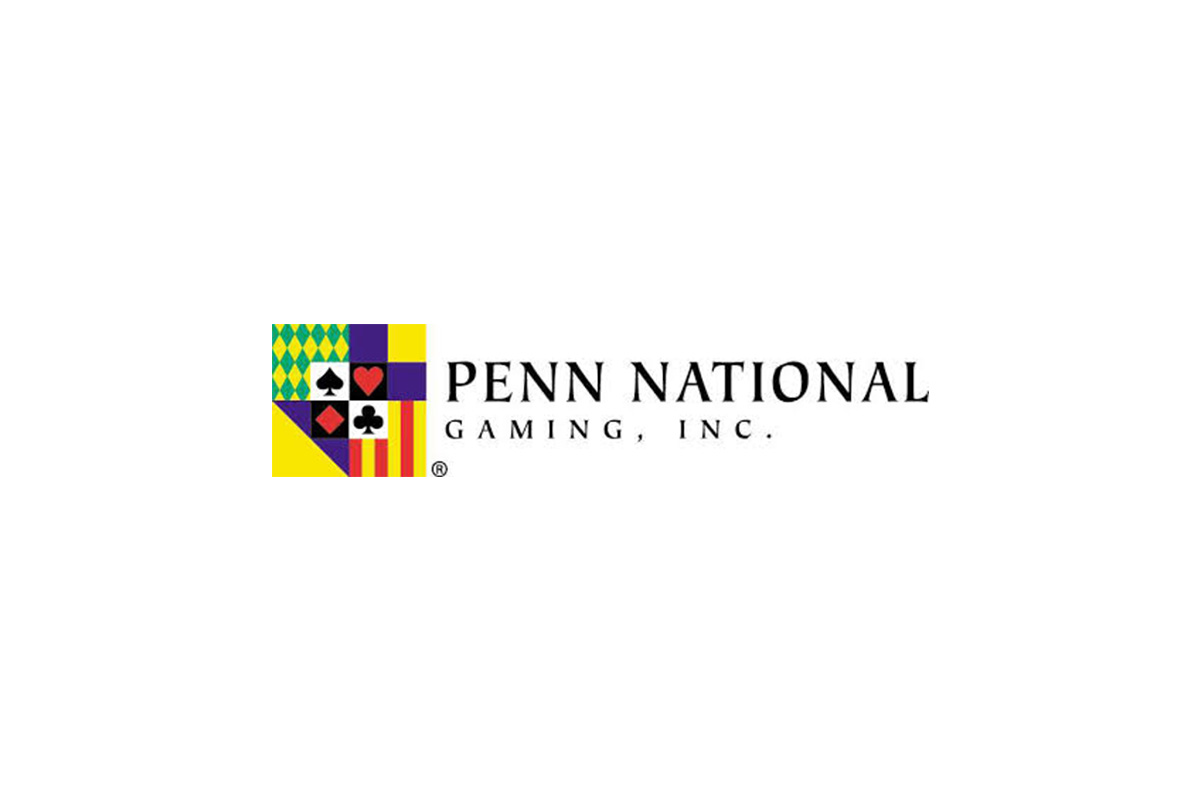 Reading Time:
1
minute
Penn National Gaming has secured licensing approval from the Pennsylvania Gaming Control Board. Penn will soon begin the construction on the Hollywood Casino Morgantown.
The development of Hollywood Casino Morgantown represents an overall investment of approximately $111m, inclusive of licence fees for the property's slot machines and table games. The approximately 80,000sq.ft facility will feature 750 slot machines and 30 table games, with the ability to accommodate an additional 10 table games.
The facility is expected to generate approximately 250 new local jobs and more than 275 construction jobs.