$8 Million Won by Top 10 Mobile eSports Athletes in 2018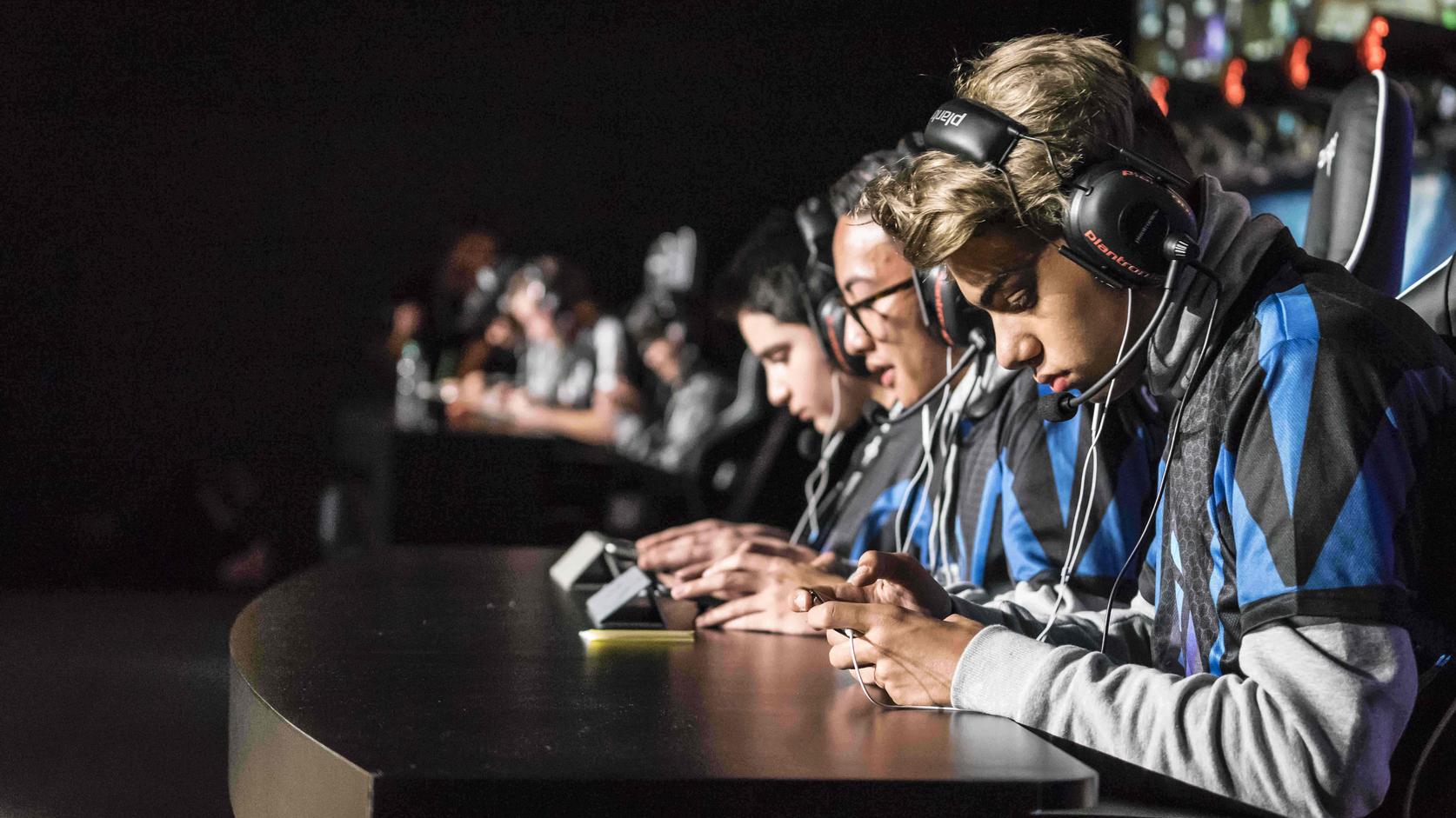 Reading Time:
2
minutes
For the Second Year in a Row, Women Represent 7 of Top 10 Annual Skillz Winners
Skillz, the worldwide leader in mobile eSports, today announced the top mobile eSports athletes of 2018. The top 10 competitors won more than $8 million in combined prizes, with 7 of the 10 rankings claimed by women. The prizes earned by this year's winners were three times larger than that earned by 2017's top players.
| | | | |
| --- | --- | --- | --- |
| Rankings | Username | State | Prizes Won |
| 1 | Kmamba1090 | CA | $1,418,508 |
| 2 | SirLastBit | OH | $1,321,255 |
| 3 | HestiaX | NJ | $978,551 |
| 4 | LegalEnormousPhds | NY | $976,269 |
| 5 | yutourmaline | NY | $873,526 |
| 6 | kk8245 | VA | $681,863 |
| 7 | Goinhiking | NC | $639,234 |
| 8 | jpark87 | MI | $627,191 |
| 9 | zZzSleepyzZz | NY | $625,858 |
| 10 | CaliCountry5 | NJ | $618,005 |
"When I first started competing on the Skillz platform, I never realized this was something I could do professionally," says Jennifer Park (jpark87), a college engineering student from Westland, Michigan. "The prizes I've earned from playing Skillz games have helped put me through college."
The mobile gaming industry is projected to grow into a $70 billion market in 2019, accounting for over half of the $138 billion gaming space. As the industry's revenue has increased, competitive gaming prize pools have also grown in tandem. Prizes from eSports tournaments such as the "Dota 2" International topped $25 million last year, now exceeding those of prestigious offline sports events such as the Indy 500 and the Masters.
According to eSportsEarnings.com, global eSports prize pools grew 31.5% from 2017 to 2018. In comparison, the top 10 Skillz competitors generated over a 300% year over year increase in prizes won, with the top player ranking #6 on the list of highest-earning 2018 athletes across the global eSports industry.
"Top mobile eSports athletes bring the same inspiring dedication you see in world-class NBA or MLB players to our increasingly digital world," says Andrew Paradise, CEO and founder of Skillz. "Similar to how radio and television revolutionized the future of sports, Skillz is using mobile technology to do the same for eSports."
Skillz was recently recognized for disrupting the technology industry and shaping the future of eSports, being named to both the 2018 Forbes Next Billion-Dollar Startups list as well as the 2018 Entrepreneur 360 list. The company also reported doubling its revenue run-rate twice in 2018 to a current total of over $400 million.
The top Skillz competitors are ranked based upon total tournament prizes won by each player, excluding any entry fees paid to enter those tournaments. For more information on Skillz-enabled games and implementing mobile eSports competitions, visit www.skillz.com or email launch@skillz.com.
Unikrn & Unicorns of Love Partner to Find the Next Big Pro Streamer or Pro Gamer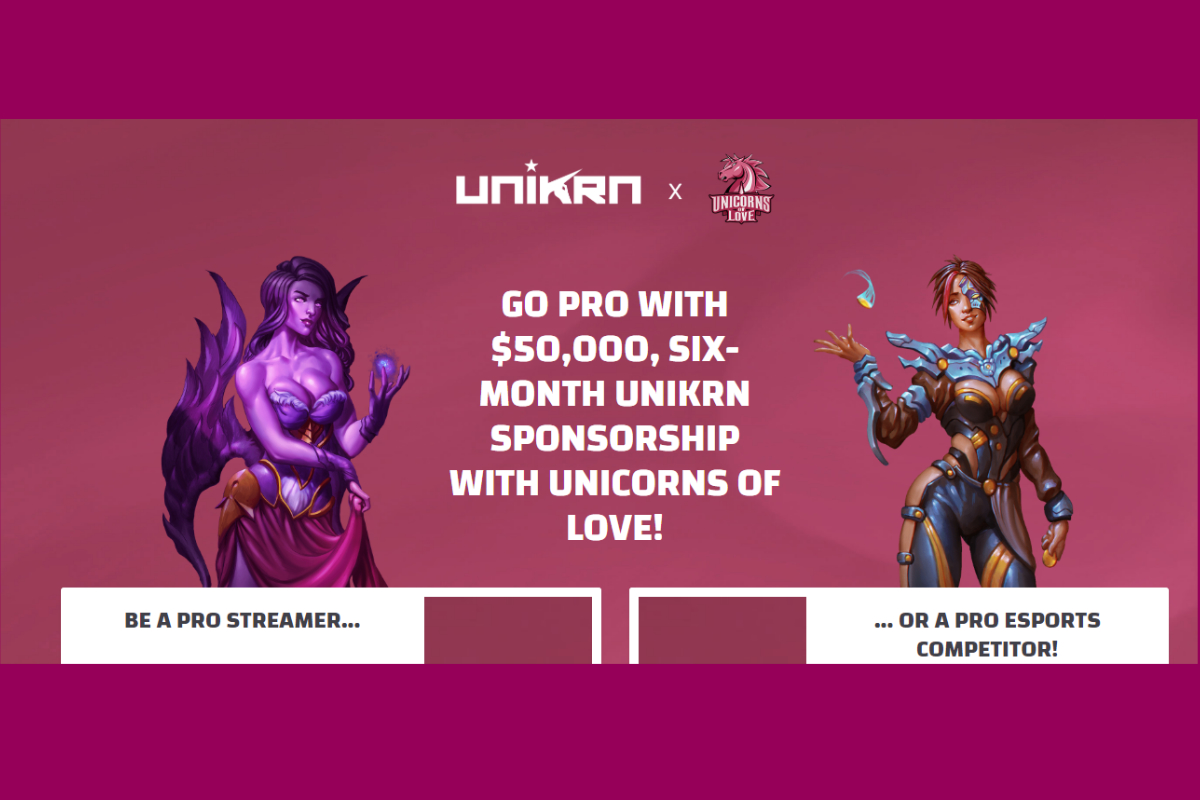 Reading Time:
1
minute
Unikrn, the world's longest-operating esports-first betting operator, and Unicorns of Love, one of gaming's most beloved fan-focused esports franchises, are offering a $50,000 streaming or esports contract for a new esports talent to join the Unicorns of Love banner.
Aspiring streamers who are over 18 years old can apply at Unikrn.com/best-job.
The applicants will have an opportunity to upload a short video as well as register their playing and streaming stats by using Unikrn UMode during the consideration period. Finalists will be announced after applications are considered.
The winner of this unprecedented sponsorship contest will begin streaming or competing full-time with support from Unikrn and Unicorns of Love in 2020.
SMP Group launches first of its kind esports division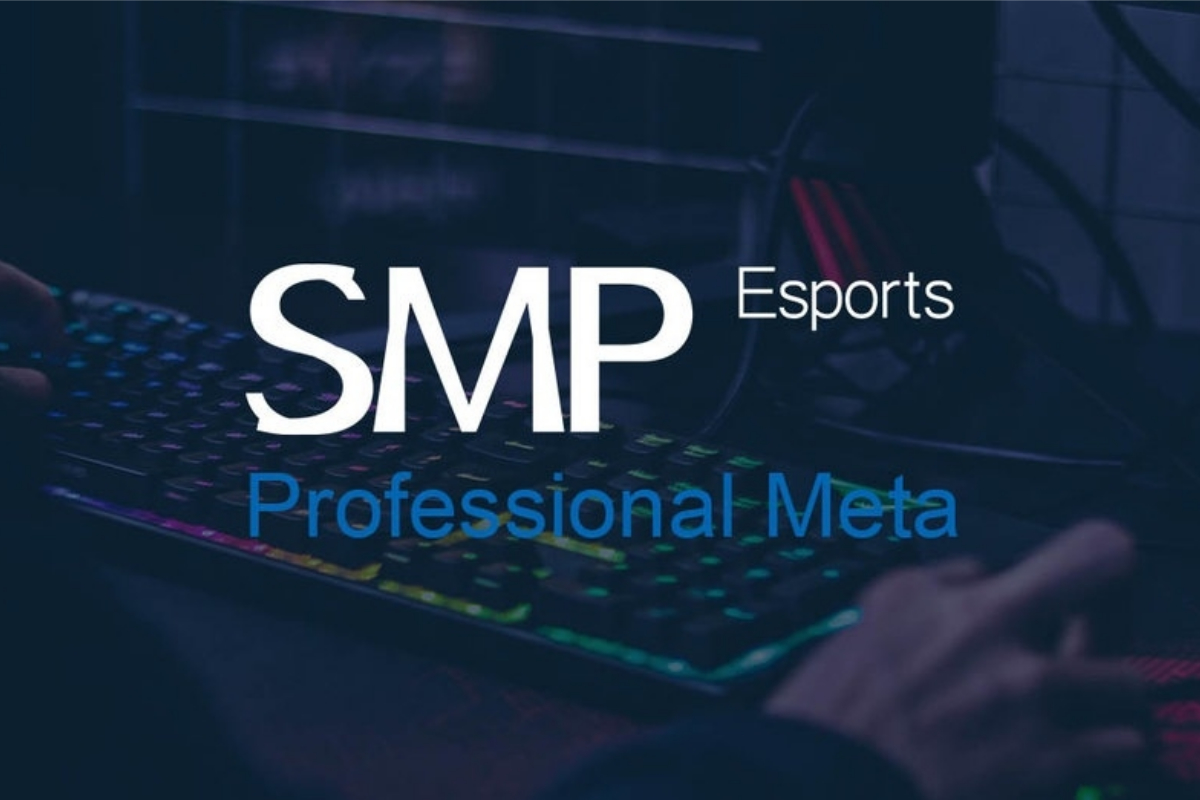 Reading Time:
2
minutes
SMP will offer guidance, support and bespoke solutions to the esports industry and businesses that operate in the fast-evolving sector
As one of the world leaders in the eGaming sector, the SMP Group has now entered the burgeoning esports space with the launch of a dedicated esports division.
Through its newly created division, SMP will be able to provide its products and services to organisations in the fast-evolving sector. Utilising its existing Group expertise in eGaming, wealth protection, escrow, and more, the Isle of Man based provider will also offer bespoke solutions and investment to the esports industry, particularly for players, owners, organisers, and start-ups.
As part of developing this new division, SMP has appointed Chris Kissack as an Esports Specialist. Chris comes from a marketing and technological background and has previously led a number of substantial developments in both new and existing markets, including working with start-ups.
Chris Kissack said: "I am very excited to be joining SMP and working within an industry that I am incredibly passionate about. I look forward to entering this space as part of the SMP Group and being able to draw upon its reputation in the eGaming sector to create a comprehensive proposition for the developing esports landscape.
Ted Pepper, Director at SMP Group, commented: "Esports is on the precipice of huge predicted growth and we believe now is the opportune time to enter this market. There is a huge opportunity to take our traditional services and decades of experience and apply them to this growing industry.
"We are delighted to have Chris on board, and his valuable insight will be a key component in this sector. Over the past ten years, SMP has built a reputation as being one of the world leaders in the eGaming arena and we look forward to joining the esports industry with the same level of quality and professionalism."
Jade Zorab, Head of Corporate Development at SMP, added: "As a Group, we are always striving to identify innovative opportunities and areas for business development, and esports certainly ticks those boxes.
We look forward to meeting other specialists and members of this dynamic and evolving industry and we welcome calls from those within the esports sector that would like to tap into our expertise and experience."
To find out more about SMP Esports, visit our dedicated esports site www.smpesports.gg to view further information on our different service offerings for players, org owners, tournament operators, and esports entrepreneurs.
NRG eSports Announces New Partnership With The Leukemia & Lymphoma Society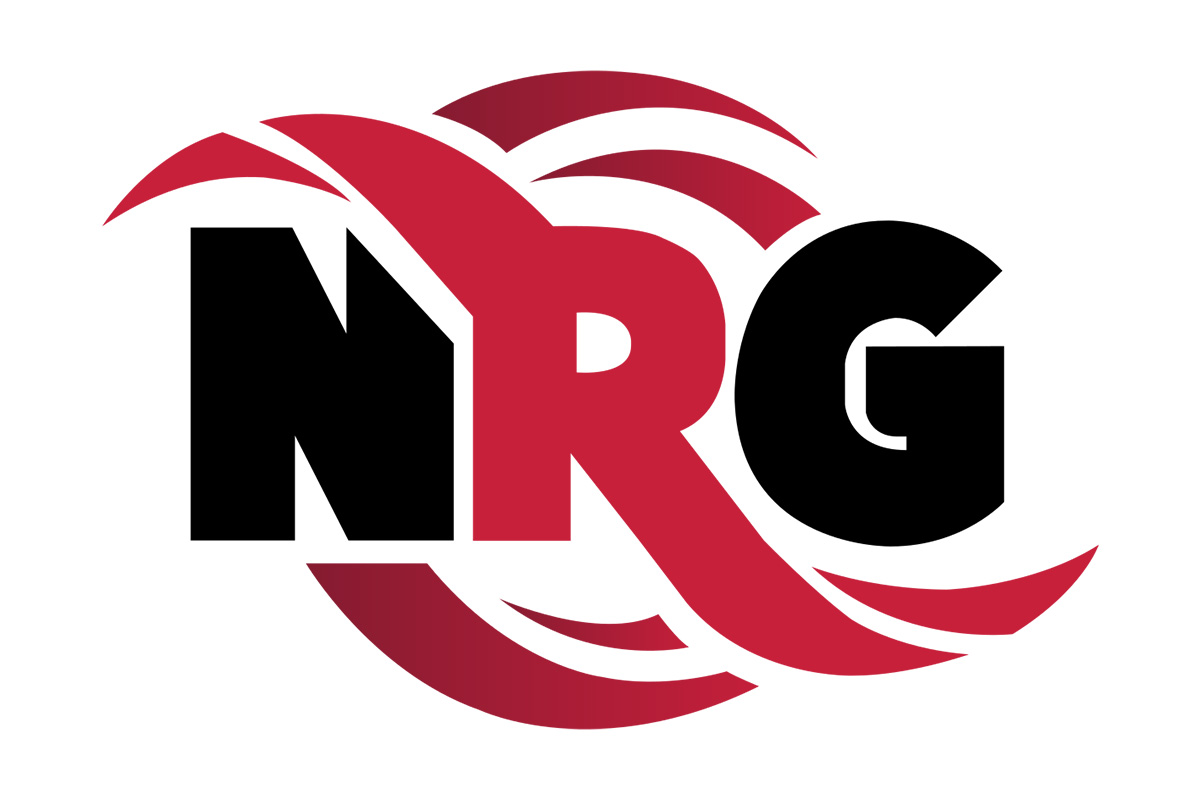 Reading Time:
2
minutes
NRG announced The Leukemia & Lymphoma Society (LLS), the global leader in the fight to end blood cancer, as the team's new charitable partner through 2020. The collaboration reaches across the entire NRG organization and its subsequent teams and starts just in time for Blood Cancer Awareness Month in September and LLS's 70th anniversary.
"I'm thrilled about this new partnership! It's a great way for the NRG Family to give back to the larger community and drive a positive message," said Brett Lautenbach, President of NRG. "This is a first of its kind partnership for us and we're excited to help The Leukemia & Lymphoma Society get its message out to all of our fans and the community at large."
The partnership will see NRG and its players raising awareness and driving donations through digital and live activations.
"LLS was founded 70 years ago by a family for families, and we are excited to team up with NRG to help bring us closer to our goal of creating world without blood cancer," said LLS President and CEO, Louis J. DeGennaro, PhD. "Blood cancers, like leukemia and lymphoma, can strike anyone at any age and are the most commonly diagnosed cancers in children and young adults. We are so excited to partner with NRG Esports, a leader in the industry as this relationship will help expand our reach and spread awareness among young people about these diseases and the free services we offer to help patients of all ages."
About NRG:
NRG Esports is a globally leading esports organization that fields competition across multiple gaming titles. Founded by former Vice President of Apple and co-owner of the Sacramento Kings, Andy Miller, NRG is led by a roundtable of experience and expertise stemming from traditional sports and tech industries alike; with investment from the likes of Shaquille O'Neal, Tiesto, Jennifer Lopez and Alex Rodriguez.
About The Leukemia & Lymphoma Society:
The Leukemia & Lymphoma Society is a global leader in the fight to end cancer. The LLS mission: Cure leukemia, lymphoma, Hodgkin's disease and myeloma, and improve the quality of life of patients and their families. LLS funds lifesaving blood cancer research around the world, provides free information and support services, and is the voice for all blood cancer patients seeking access to quality, affordable, coordinated care.