Resorts Digital Gets Into Sports Betting Game With New Integrated iGaming Product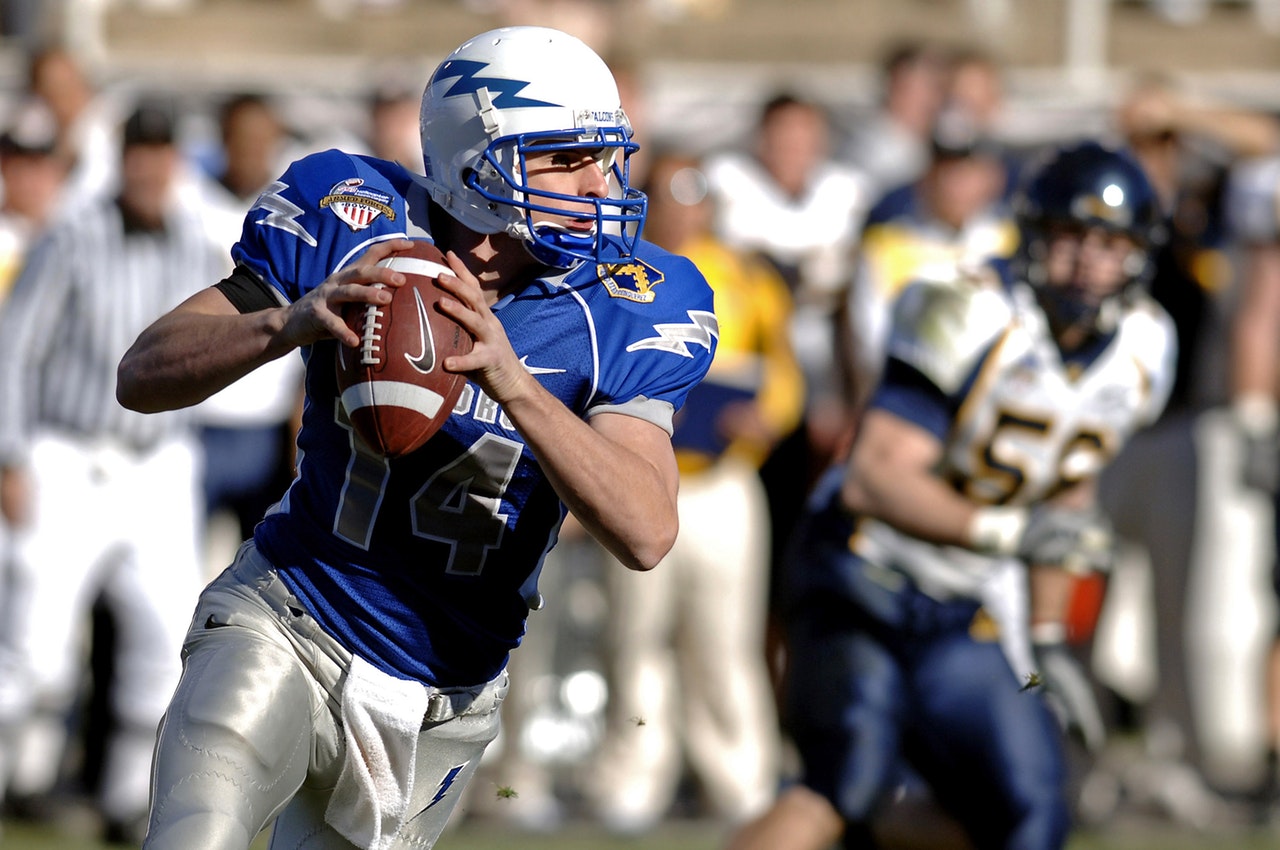 Reading Time:
2
minutes
Football fans have even more reason to cheer ahead of this weekend's Big Game. Resorts Digital Gaming LLC today launched its online sportsbook in New Jersey, enabling sports fans to place bets online from their desktop or mobile device via ResortsCasino.com, and offering some unique betting options rarely seen in the Garden State.
Powered by SBTech, the new online sportsbook offers a diverse selection of sports to bet on, including all four major sports leagues—NBA, NFL, NHL and MLB—as well as collegiate sports and a wide array of other sporting events. Betting options include pre-game and in-game odds, plus a variety of bet types including singles, combo bets, system bets, parlay boosters, teasers, and more.
Resorts Digital Gaming is inviting sports fans to get started with a $250 'Bet and Get' offer, which provides first-time sports bettors up to $250 in match bonus to bet with. Parlay bonuses will also be triggered when bettors have more than five selections, with players receiving an additional bonus of up to 60% on the pay-out of a winning parlay.
Resorts will offer daily boosted odds and reduced juice on certain pre-match events/markets/offers, with bettors who wish to be part of The Big Game action able to claim a pre-match offer of 110+ enhanced odds on each side of the spread.
Making things even easier for sports fans, the new sportsbook is integrated into the ResortsCasino.com casino product, ensuring bettors in New Jersey are covered under one single sign-on account to place bets across everything from slots and table games to multiple sports events. The sportsbook is also accessible on any device.
Commented Ed Andrewes, Owner of EAGC, lead consultant to Resort Digital Gaming: "Ahead of what promises to be an enthralling Big Game, and with March Madness just around the bend, there's never been a better time to get in on the sports betting action.
"We've designed a sportsbook platform that's easy to use, comprehensive in terms of betting types, and ideal for those who are familiar with sports betting and those who are new to the game. To cap it all our casino players can bet straight from their existing accounts."
For more information, please visit ResortsCasino.com.
Jamul Indian Village Tribal Leaders to Speak at TGPN's 2020 Women in Tribal Gaming Symposium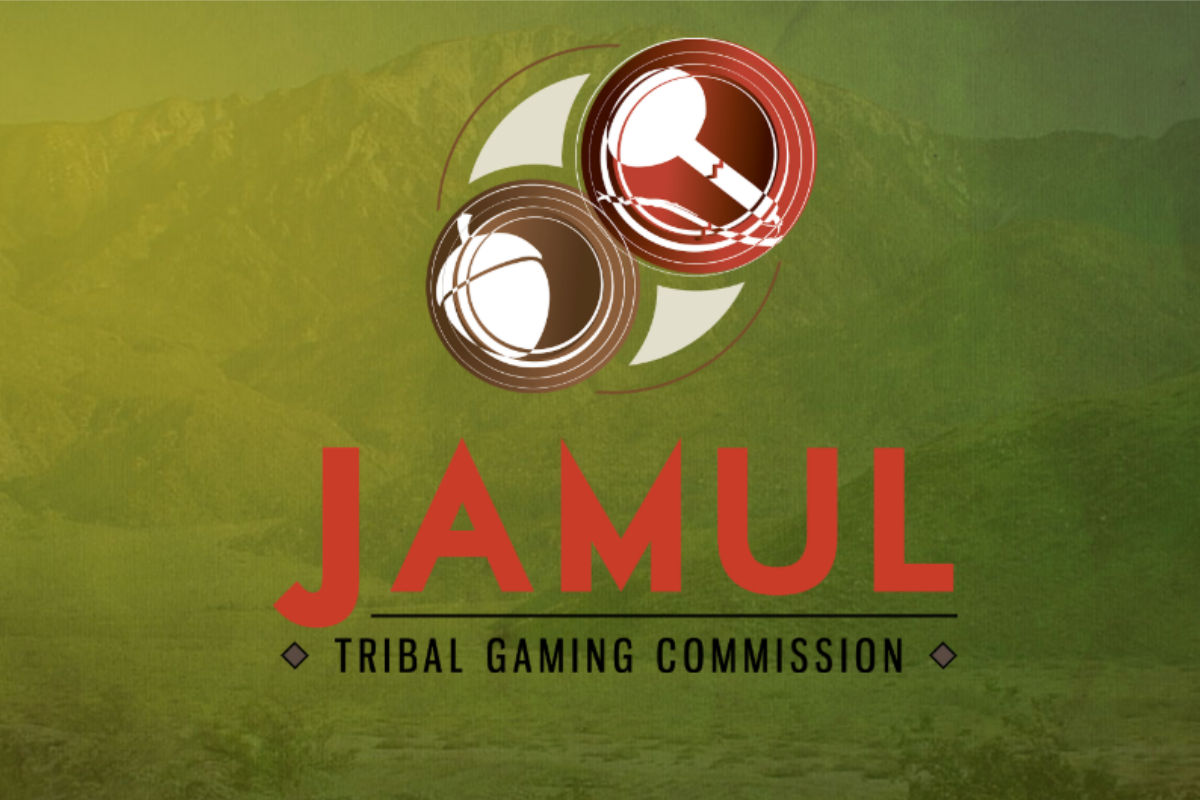 Reading Time:
2
minutes
With a top sponsorship and significant speaking responsibilities, Jamul Indian Village (JIV) will have a major role at the upcoming Tribal Game Protection Network's (TGPN) 2020 Women in Tribal Gaming Symposium.  The event will take place February 25-27, 2020 at the Morongo Casino Resort & Spa, located at 49500 Seminole Drive in Cabazon, CA.  The TGPN Women in Tribal Gaming Symposium is an annual gathering of tribal government and gaming industry leaders from around the country.  Presentations, offered in a wide variety of topics, are designed for gaming professionals committed to developing themselves professionally and leading their organizations.
Jamul Casino and JIV leadership will have a strong presence at the symposium.  In addition to sponsoring the event at the Platinum level, JIV Chairwoman Erica M. Pinto will offer the keynote address entitled, "Leading Change and Overcoming Challenges" on February 26, 2020 from 9:15 – 10:15 am.  Frances Amado, Operations Manager for JIV, will be part of the panel titled, "Personal Empowerment: Overcoming the Fears that Hold You Back" on February 27 from 2:00 – 3:00 pm.  Additional Jamul Casino and JIV tribal leadership will also be speaking on panels throughout the conference.
Chairwoman Pinto has been involved with the JIV Tribal Council since 1997.  In 2015, she was the first woman elected Chairwoman of the JIV, and has led the Tribe to make significant economic progress on its path to self-reliance. In April 2016, under Ms. Pinto's leadership, the JIV oversaw the development of a world-class gaming facility on its reservation.  In October 2016, Jamul Casino (formerly the Hollywood Casino Jamul-San Diego) opened, creating nearly 1,000 permanent jobs. She continues working to expand the Tribe's land base and increase economic opportunities for members of the JIV.  She is also co-founder of the Acorns to Oaks tribal program, which organizes activities designed to help prevent drug and alcohol abuse and teen pregnancy, and promote education.
Erica M. Pinto, Chairwoman of the Jamul Indian Village of California, states, "It's very rewarding being a part of the tribal gaming community.  There are so many exceptional women in tribal gaming leadership positions, and it's truly an honor to be among their ranks."
About Jamul Indian Village of California
Jamul Indian Village of California is one of 13 federally recognized tribes that are part of the Kumeyaay Nation, with roots in east San Diego County going back 12,000 years. The Tribe uses revenue and resources from Jamul Casino to fund educational opportunities, healthcare, and housing initiatives for its members, and projects that benefit the surrounding community, through a tribal-state gaming compact with the State of California signed in 2015.  For more information about Jamul Indian Village of California, please visit jamulindianvillage.com.
About Jamul Casino
Opened in 2016, the recently rebranded Jamul Casino, located in Jamul, California, is owned and operated by Jamul Indian Village Development Corporation (JIVDC), a wholly owned entity of Jamul Indian Village of California.  The $430 million casino features over 1,600 slot machines, 39 live table games, and a dedicated poker room with weekly tournaments; free shuttle service from various locations in San Diego; live entertainment; and seven restaurants, bars and lounges. Jamul Casino supports more than 1,000 permanent jobs in the region.  For more information about Jamul Casino, please visit www.jamulcasinosd.com.
SOURCE: Jamul Indian Village of California
Station Casinos Launches Enhanced Team Member Benefits Programme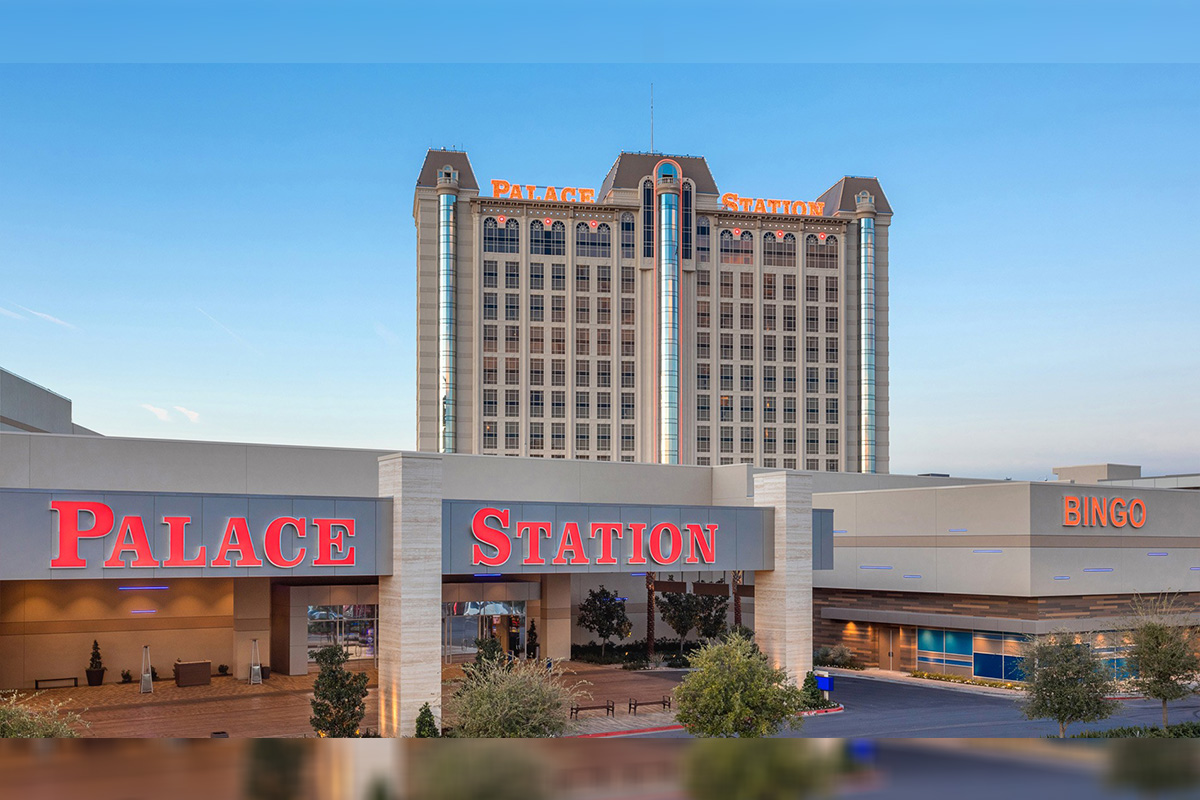 Reading Time:
< 1
minute
Station Casinos has launched an enhanced Team Member benefits programme, available at its twenty properties located throughout Las Vegas. As a part of this, the company is providing greater benefits to its Team Members and further enhancing their quality of life by introducing free healthcare and a custom 401(k) programme.
"Station Casinos is a family run business and our Team Members are like family to us, and we are always looking for ways to make our company an enjoyable and rewarding place to work and looking for ways to attract the best candidates to our properties. We are excited to offer our Team Members great healthcare and retirement options so that they and their families are taken care of. Our Family Focused initiative will truly benefit our Team Members and further enhance our position as the best place to work in Las Vegas," Bob Finch, executive vice president and chief operating officer of the company, said.
Since January 2020, Station Casinos has been pleased to offer a free healthcare plan to its Team Members that make less than $41,600 in salary or $20.00 per hour annually. This benefit extends to the spouses and families of eligible Team Members.
Station Casinos' enriched benefits package now offers a unique and expanded 401k programme. Team Members who have been employed for one year or longer benefit from a 401(k) programme that is funded by Station Casinos, to which Station Casinos contributes a select amount per hour for every hour worked.
D.C. United and Caesars Entertainment Announce Partnership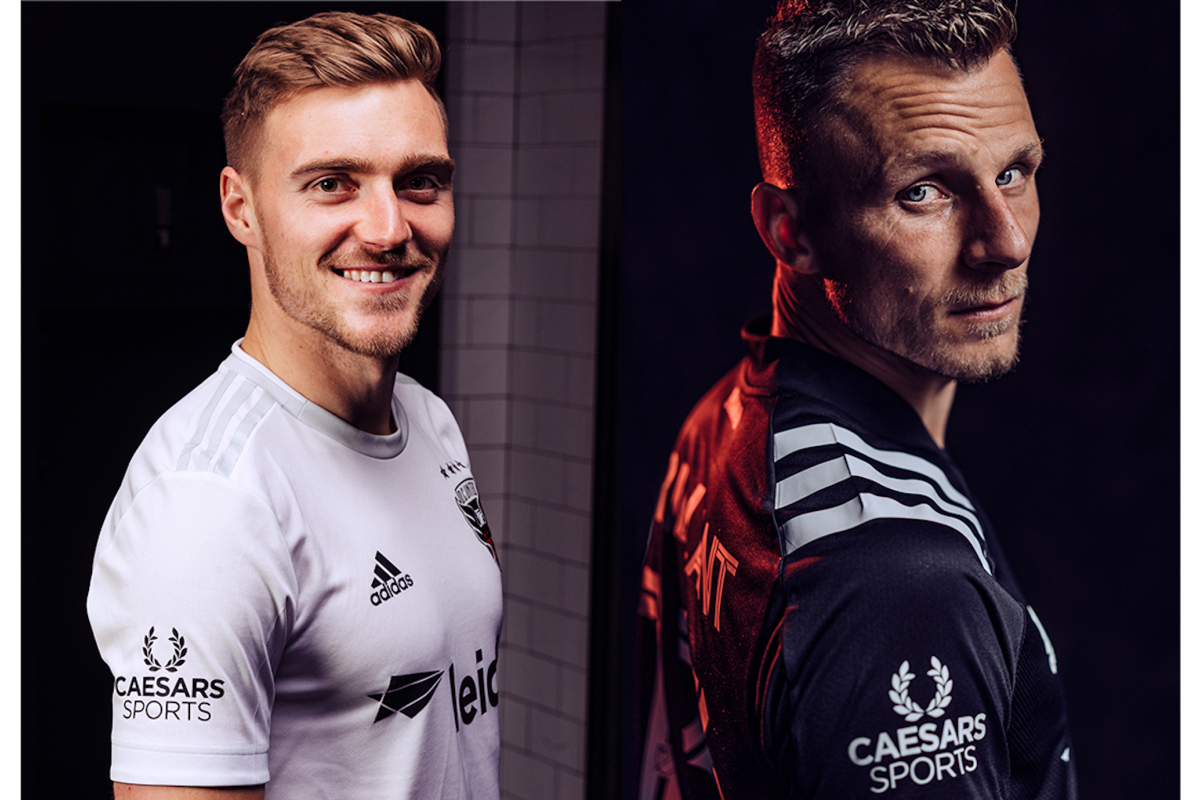 Reading Time:
2
minutes
D.C. United and Caesars Entertainment have announced a strategic partnership commencing at the beginning of the 2020 MLS Season. The partnership, the first-of-its-kind in MLS, will see the global casino-entertainment company feature its "Caesars Sports" logo on D.C. United jerseys in addition to other sponsorship activations at Audi Field.
In only the second announced sleeve branding deal in MLS, and the first to feature a casino-entertainment company, the partnership will see the Caesars Sports logo prominently displayed on the sleeve of D.C. United jerseys for both home and away matches.
The partnership will include a number of Game Day activations at Audi Field, including promotional giveaways, LED signage, special match moments, and suites for usage during D.C. United home games and Audi Field events.  In an effort to support the dream of turning Audi Field into a year-round hub of entertainment in the Buzzard Point community of Washington D.C., multiple entertainment and bar/restaurant concepts are being considered, including Caesars Entertainment hosting events in the stadium itself.
"We are extremely excited to announce this partnership with Caesars Entertainment, who are truly best-in-class in their field," said D.C. United Co-Chairman Jason Levien. "Partnering with Caesars provides us with a great opportunity to realize the dream of Audi Field being a year-round hub of entertainment and activity and is another strong indication that global brands continue to see value in partnering with our organization. We are truly thankful that Caesars has decided to partner with D.C. United on this landmark deal in the Washington, D.C."
"Caesars Entertainment has been a world-wide leader in entertainment for many years, but now, including this new landmark partnership with D.C. United, we have quickly become a leader in the world of sports," said Chris Holdren, Chief Marketing Officer for Caesars Entertainment. "We are excited to share our sports, hospitality and entertainment expertise with D.C. United fans and Audi Field guests."
About D.C. United:
One of the founding clubs of Major League Soccer in 1996, D.C. United are one of the most decorated teams in the United States with 13 domestic and international trophies.  The Black-and-Red have won the MLS Cup four times (1996, 1997, 1999 and 2004), the Supporters' Shield four times (1997, 1999, 2006 and 2007) and the Lamar Hunt U.S. Open Cup three times (1996, 2008 and 2013).
About Audi Field:
D.C. United have called the District home for the past 24 seasons and continued that tradition when they moved into their new state-of-the-art and soccer-specific stadium, Audi Field in Buzzard Point, Southwest D.C., in July 2018.  Beyond being a soccer stadium Audi Field hosts over 100 events year-round ranging from corporate meetings, receptions, galas and festivals. Audi Field is also home to the XFL's D.C. Defenders, Premier League Lacrosse and the art, culinary and music festival – Unite The District Fest.
About Caesars Entertainment:
Caesars Entertainment is one of the world's most diversified casino-entertainment providers and the most geographically diverse U.S. casino-entertainment company. Since its beginning in Reno, Nevada, in 1937, Caesars Entertainment has grown through development of new resorts, expansions and acquisitions. Caesars Entertainment's resorts operate primarily under the Caesars®, Harrah's® and Horseshoe® brand names. Caesars Entertainment's portfolio also includes the Caesars Entertainment UK family of casinos. Caesars Entertainment is focused on building loyalty and value with its guests through a unique combination of great service, excellent products, unsurpassed distribution, operational excellence and technology leadership. Caesars Entertainment is committed to its employees, suppliers, communities and the environment through its PEOPLE PLANET PLAY framework.