Mario Ovcharov, CEO at UltraPlay: UltraPlay delivers betting entertainment over the top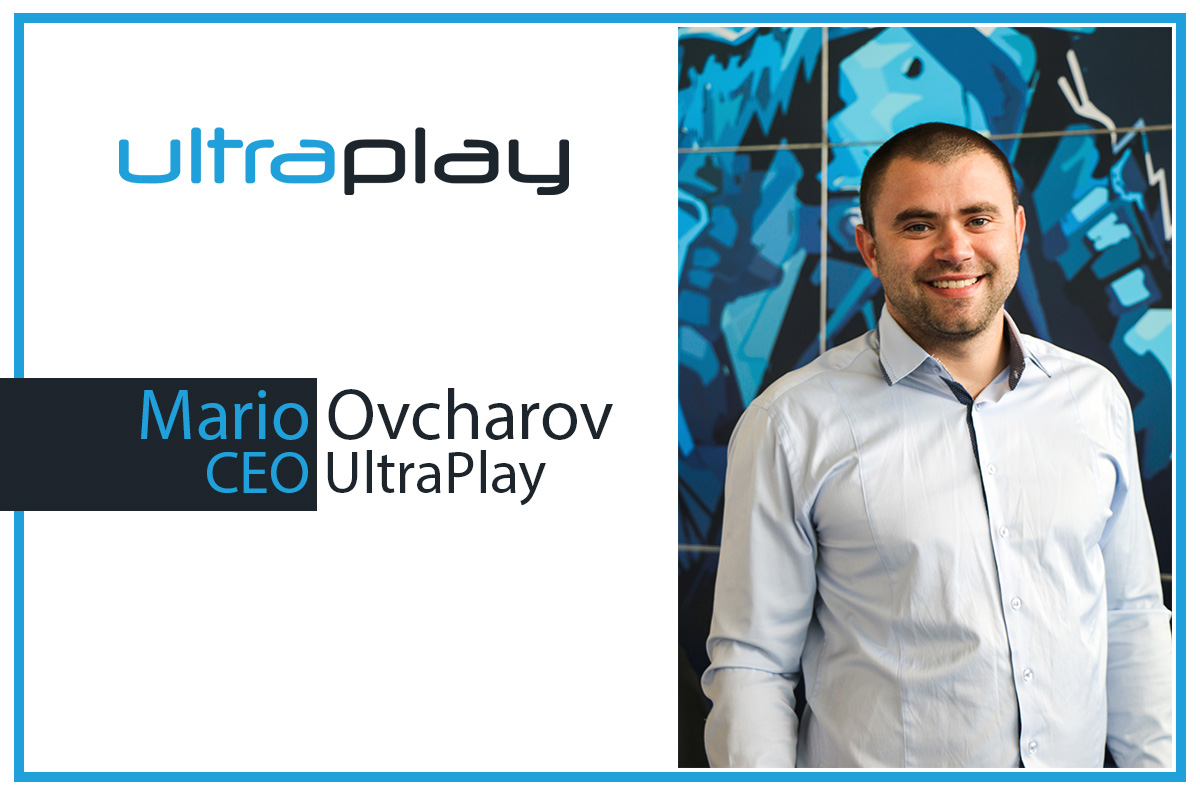 Reading Time:
3
minutes
First, we would like to read a few words about yourself. Our readers love to hear top-class professionals describing themselves.
Mario Ovcharov: I have been involved in the online gambling industry for over 5 years delivering innovative betting products and contributing to UltraPlay's firm positioning on the global gaming market as the leading eSports betting data and platform provider.
It has been just over a year since you took over as CEO of UltraPlay. What would be your biggest achievement during this period?
Mario Ovcharov: I wouldn't say I have personally achieved anything. It is a team effort that achieves success, and leads to solid partnerships, big customers, and a number of awards.
Tell us more about eGold.gg. How is it different from the other cryptocurrencies in the market? What's its USP?
Mario Ovcharov: The eGold project started with a mission to unify gamers worldwide and offer them a next level of entertainment through specially designed betting cryptocurrency. By its nature, eGold is a pure utility token where players can get cash back on every bet. It basically uses the numerous advantages of the Blockchain technology to speed up and make betting faster and more attractive than before.
The project was received extraordinary by the crypto and betting community. Foundations were laid for what can be called crypto betting revolution. Now, we see many betting brands offering altcoins to their players. We are working to offer the best for our customers and users, and great things are ahead of the project.
We would also like to hear more about UltraPlay's award-winning product – ODDS.GG? How is it going to revolutionize the betting scenario?
Mario Ovcharov: It was a fantastic year for our eSports betting suite and ODDS.GG in particular, which was reflected in several international accolades from both betting and IT perspective. We started offering betting on eSports 5 years ago and we were the first to provide such product on the online gambling market. Actually, UltraPlay was the first company to offer live betting on CS:GO. Since then, ODDS.GG doubled the number of competitive game titles reaching almost 30 games at that moment, including the eSports sensations PUBG, Fortnite, NBA 2k League and many more. The popularity and usage of ODDS.GG increases exponentially. Moreover, if we look at the landscape now, eSports has a much higher growth pattern than any other gambling vertical in the last few years.
You have introduced some innovative features in the eSports front-end. How do they fare with the customers? And what are your new plans on the eSports segment?
Mario Ovcharov: We believe that User Experience and User Interface play a significant role in today's product development. Having been on the cutting-edge of technology for over 9 years now, we strive for highest quality and best entertainment for the end-users. Thus, our product is constantly upgraded so that our partners can positively experience the change with a strong boost in terms of players' satisfaction. In UltraPlay, we love new technologies, and throughout the years, we have established ourselves as pioneers in emerging sectors, where new audiences are brought together. UltraPlay's eSports dedicated front-end solution is specifically built to answer the wide variety of requirements those new audiences have, such as Millennials, favoring easy-to-use layout, intuitive tools and functionalities. BUFF.bet is a perfect example that our efforts are going in the right direction with the recorded boost in terms of betting brand recognition and players' acquisition, conversion and retention. To offer eSports now is not enough. You need to go over the top. Impressive eSports betting entertainment is what we aim and successfully deliver for over 5 years now.
The multi-game module of UltraPlay's casino software has been in the news. Are the customers loving it? Tell us more about the feature.
Mario Ovcharov: It's been decision backed by solid research and analysis of player's casino behaviour accumulated from leading online gambling brands. Our advanced multi-view module enables up to four games to be played simultaneously – something that many players turned out to request and use on a daily basis.
UltraPlay's affiliate platform is known to be pretty comprehensive? What makes it unique? We will surely have some wannabe affiliate marketers reading this. What is your advice to them?
Mario Ovcharov: We use a top-notch affiliate software that manages our clients' affiliates, connecting all aspects of the affiliate marketing cycle for the betting brand. It's intriguing how affiliate marketers can benefit from eSports and penetrate in this challenging sector professionally. They have to understand and manage this new gambling vertical that has specific audience and mechanisms.
UltraPlay is one of the early adopters of cryptocurrencies and blockchain technology, having started using them since 2011. Do you think the company managed to leverage the early bird advantage? Finally, do you foresee any disruptive new technologies in the near future?
Mario Ovcharov: UltraPlay's early adoption of Bitcoin positioned the company among the crypto leaders in the iGaming market and expanded the business partnership network even further. Not only our direct business results are positively affected by our visionary decision back in the days, but also our thought-leadership is further strengthen and shared during the large-scale international gambling exhibitions we usually attend.
Hyperion playing hard for a win-win all round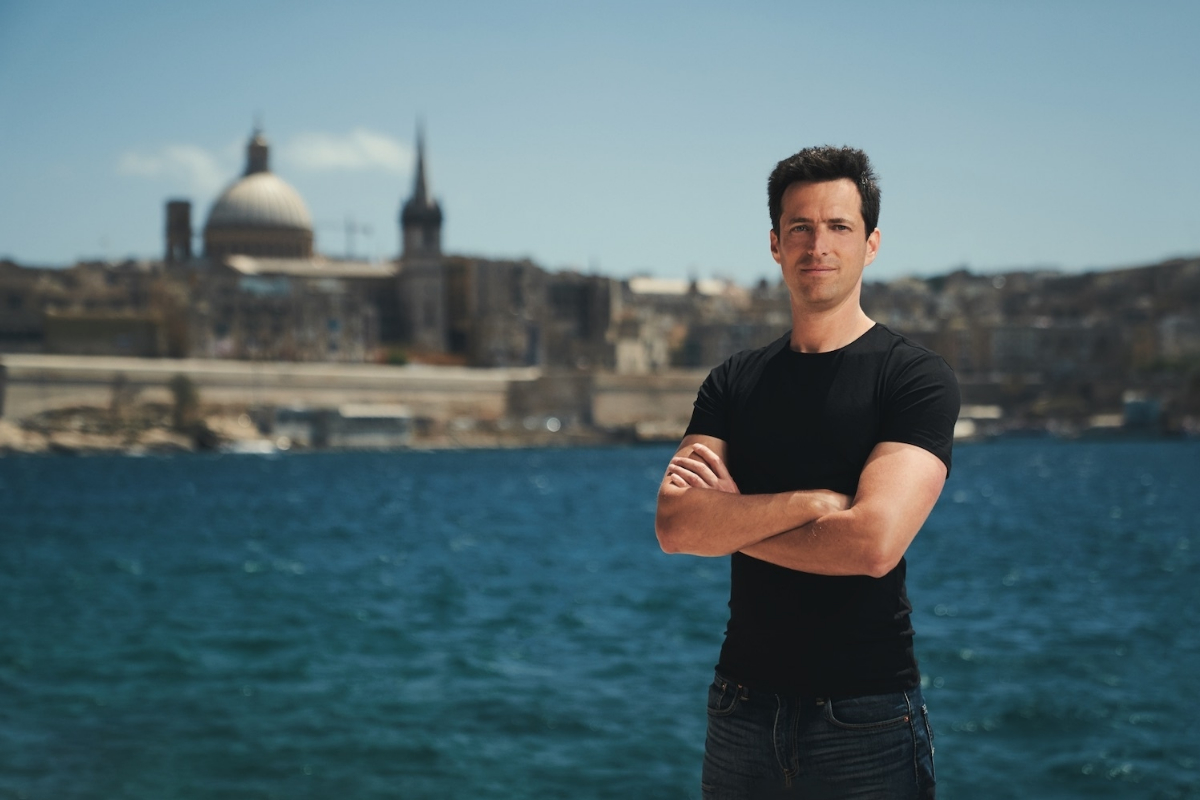 Reading Time:
2
minutes
Stav Zilbershtein will be unveiling Hyperion's new iGaming integrations team shortly and as a sneak preview of what the industry can expect from this pioneering development the phrase 'creating powerful technology driven solutions', gives a pretty good idea of where Zilbershtein is heading.
Hyperion is launching the iGaming integrations team – what is the service about and how does it benefit brands and platform providers?
We realised that many platform providers are constantly being approached by their clients with integration requirements. These can range from implementing game providers to payment providers and other custom 3rd party services. Most platform providers don't want to occupy their core technology team with such requests because they are not setup to support their clients in the form of an agency. On the other hand, the reality is so that platform providers that can't cooperate with the requirements of their clients and cannot provide them with the freedom and flexibility that they need will lose their clients. This is where our team comes into play. We allow platform providers to partner with us and leave this particular type of work to the Hyperion iGaming integrations team. This is a win win for all platform providers in the industry and for their clients.
How successful is it proving to be?
It feels like the most natural step for us. Being based strongly in the iGaming sphere we developed the expertise through our experience in the past years. For platform providers that don't have such custom services unit it makes total sense and we get highly positive responses. Partnerships form fast and without much effort. For brands that we come across that are new or in the process of fast growth we see it as the fastest and most economically efficient solution.
What can brands achieve from working with the Hyperion integrations team?
No matter which platform provider the brand is based on, we can always assist with integrations of any 3rd party solution that the platform supports. Some brands have ideas for various mobile or web based apps and all of those visions require a fast agile provider that can manifest these apps in reality. With the knowledge and experience we have accumulated in the iGaming niche it is the path of least resistance for any fast growing brand.
Who do you look to partner with moving forward?
We constantly talk to all active big and small platform providers. From casino and game providers to sports betting platform providers, sports data providers and payment providers. If your solution is not mentioned on our iGaming integrations page we strongly invite you to contact us and establish a partnership with Hyperion. It's a win win from all sides.
What do you aim to achieve this year with the integrations team?
We want to enable the flexibility to create powerful technology driven solutions to all brands and all clients of the popular platform providers. This year the market is getting much more sophisticated than what it used to be and only those that will be able to drive strong technological based solutions to their players will survive. We are here to enable that to any brand that realises that reality.
Exclusive interview with Stuart Godfree, Managing Director and co-founder, mkodo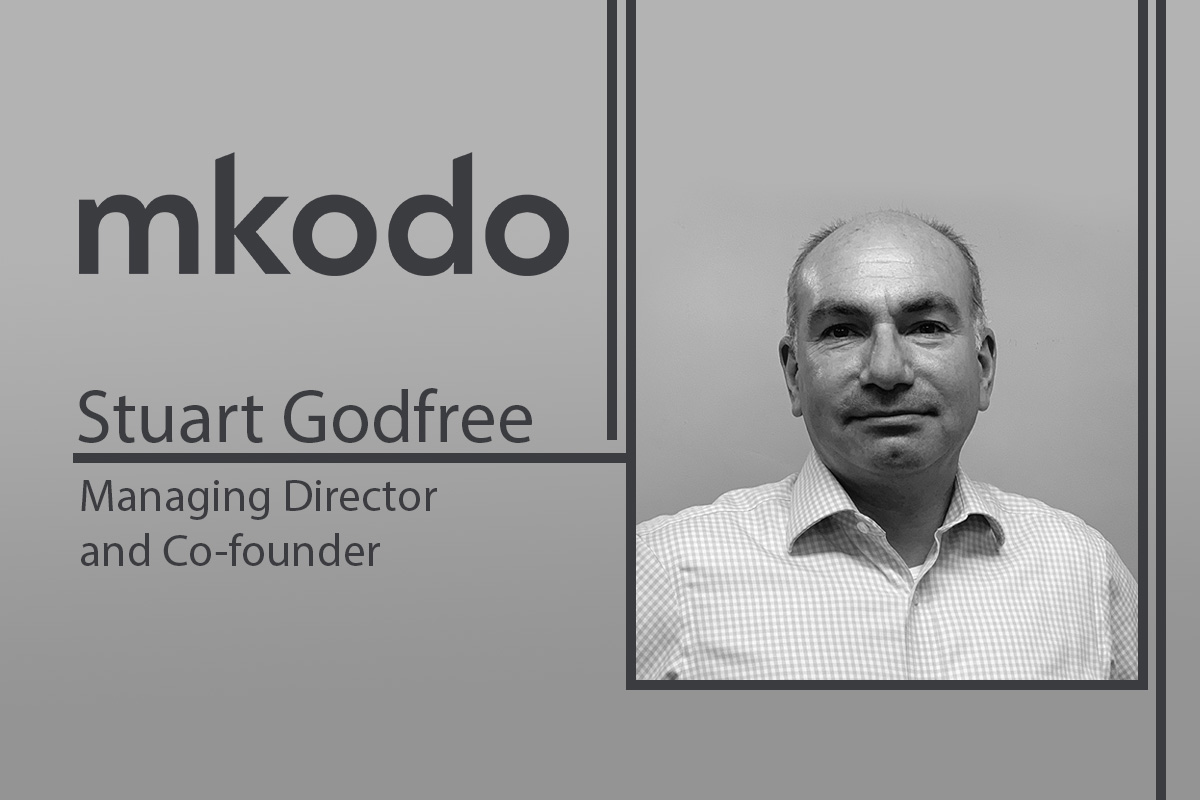 Reading Time:
3
minutes
Stuart Godfree co-founded mkodo with Sue Yoxall in 2001, taking the opportunity to bring an innovative technology-based service to the rapidly developing gaming market. Recently, Stuart founded mkodo's Evolve Scheme, a graduate scheme investing in the next generation of talented individuals who want to progress a career in the mobile applications technology field.
You offer apps and digital products to the betting, gaming and lottery sectors, what do you think is the most important thing operators need to consider in terms of their digital experience offering?
Having a strong digital offering is no longer an option but a necessity for all operators and suppliers in the gambling industry. We work with several lotteries and traditionally this has been a product popular with the older generation who would buy and check the outcome of the draw in a retail environment. But nowadays, people are using their mobile phones for everyday tasks and this includes leisure activities such as betting and gaming. People have got used to the convenience of having everything just one click away and expect an easy, effortless user experience. For the lottery industry, this could for example mean a fully transactable experience; an app that offers the functionality to log in, deposit funds, check lottery tickets and withdraw winnings without unnecessary friction.
You work with several National and State lotteries. Would you say they are falling behind in the fast-paced digital development?
Although it can be argued that lotteries were late to the party when it comes to adapting to the online environment, we're now seeing a sizeable shift in attitudes. For lotteries to benefit from all the opportunities provided by the digital world, they must be bold in embracing new technologies and trends. This is particularly crucial to engage the mobile savvy younger generations. We have seen with our operating partners that with a slick and efficient online or mobile offering, no audience is unattainable. Of course, as with any industry, there is room for improvement and challenges remain. Regulators world-over are tightening up on legislation while Apple is following suit with its own restrictions on the App Store guidelines, troubling digitalisation. But the ambition is finally there, and that's an important step in the right direction. We recently gained a membership to the World Lottery Association and are partnered with some of the biggest names in the industry such as the Atlantic Lottery Corporation and the British Columbia Lottery Corporation. It's great to see that implementing an innovative digital strategy is a top priority for the lotteries we work with and operators have proven that they are able to keep up with rapidly changing consumer preferences in an online world.
You have recently worked on a project together with Teesside University, could you tell us a bit about that?
This was part of our "innovate together" competition that we launched to see if we could generate solutions to one of the biggest challenges that lotteries around the world are currently facing; attracting and retaining the younger generation. As mentioned, traditional lotteries are seen to be a preferred game of choice for older generations of 55-64, where 87% of lottery tickets are still bought in retail stores. So, who better to address the challenge of engaging a younger audience than millennials themselves? We asked students at Teesside University to come up with a solution that bridges the gap between traditional lotteries and the younger generations, in line with responsible gambling regulations and charitable beneficiary obligations. We heard four presentations packed with great ideas and well-developed arguments. We're now developing these innovative ideas with the students and we're excited to showcase them soon.
Apple has recently started enforcing their guidelines 4.2 and 4.7, could you tell us a bit more about the implications this could have for the betting and gaming industry?
Apple's restrictions on nativity and real money games have served as a double blow to the industry. For a lot of operators, repacking a HTML website in a native container was standard practice for their mobile applications. But that approach will no longer work under the new guidelines and has the potential to impact the industry massively in terms of app re-development time and cost.
On top of that, the 4.7 restriction has potential to be even more damaging, particularly for operators that have a high level of native functionality but include third-party casino games. As Apple will no longer accept games that have been 'side-loaded', as we call it, operators are left with a difficult decision: either abandon their iOS application and move solely to website distribution channels, or work with game developers to embed top titles with the application code. Both options come with pitfalls, however, the full extent of how these restrictions will truly impact the industry is yet to be realised.
What can we expect from mkodo in 2019?
We've been helping our clients and partners understand their obligations and responsibilities with the revised Apple Guidelines, as well as developing strategies to minimise the impact amongst operators in the wider betting and gaming industry. We will continue to do this and will advise on what happens beyond the September 3rd deadline. More widely, our business in Canada and North America continues to go from strength to strength and we're looking forward to making valuable new partnerships in the region.
Using data to detect insights is a precise science, argues Parimatch Chief Data Officer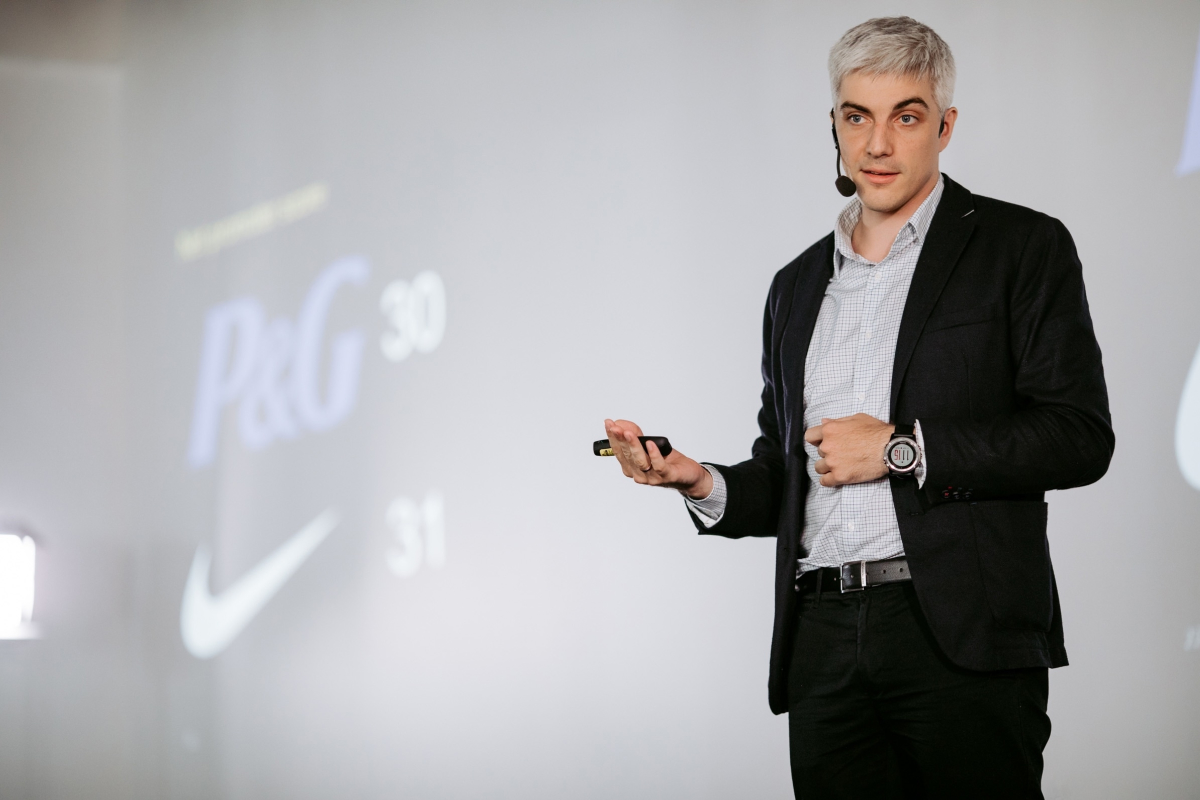 Reading Time:
3
minutes
Rostyslav Maikovych – Chief Data Officer at Parimatch, provides an insight to his presentation at iGB Live! and the challenge of generating reliable data in a post GDPR era, the critical task of drawing as much value from usable data as possible and an exploration of the key metrics that businesses can deploy.
Is data like oil in so far as it has to be refined to be meaningful.  No one would put crude oil in a jet plan for example?
Collecting data is only the first stage, but it is essential. To effectively use the data in the processes of business intelligence and machine learning, it needs to be processed correctly, verified and transformed if needed to ensure that everything is correct and accurate and prepared for analysis. Data should be verified based on both accuracy and context. Machine learning requires the right set of features that can be used in ML.
Usually, for normalized data, you need to prepare a relational data warehouse where all information about clients, their behaviour and transactions is aggregated. Then from this repository, you can take data and discover insights, prepare samples for the development of predictive models such as response prediction, or churn prediction, to activate the client on time before he/she loses interest in the service.
You can collect a lot of different data. It can be structured and unstructured data from e-mail, social media, logs, client profile, history of the transaction, etc. In this regard, the search for insights – hidden patterns and features in data sets – is similar to the search for golden sand in a heap of ore. However, it's still possible.
With so many data breaches how do we build trust with consumers?
We ask for a minimum of personal data. We save all the information we receive, and we do not pass it on to third parties. We take care of the personal data as if it is our own.  The primary source for insights is the behaviour of customers and their bets. Due to it, we divide clients into segments, and we can make targeted offers that are interesting to the particular client. Clients benefit from receiving fewer uninteresting mailings and having more exciting bonus and activation proposals that are tailored to each customer.
Do you think consumers now appreciate the value of their data?
I suspect that they do not notice how much data is being transmitted – clicks, bets, markets, teams they bet on. It is difficult for a person to remember what he/she was interested in over one or another period. Moreover, we aggregate and analyse this information to create a more efficient customer journey and relevant content. At the same time, customers get many benefits – such as less spam as well as more interesting and targeted suggestions.
They give more valuable information, for example, to Google – all the search queries and keywords they were looking for. As a result, they are persistently plagued with advertisements that are mostly irrelevant. It's easier to feel the value of information in this case as you can see the direct result of collecting something close to you. We do not have such an effect with our data. We are only interested in their preferences towards sports and their behaviour on the site.
How do you draw maximum value from usable data and what are the key metrics?
We must take into account what the business requirements and objectives are. If the primary objective is to achieve an increase in conversion, it will be necessary to analyse which clients are better converted and why, at what stages do we encounter the most significant problems, where it is necessary to make a shorter application form or to change the location of the buttons. The metric here is the sales funnel and conversion rate on each step, namely, its increase after fixing the detected flaws in the processes.
Should the organisation want to quickly grow its share on the new market, we need to analyze what sports events and types of bonuses involve most customers, test different types of campaigns for the acquisition, analyse their effectiveness, and use the best. In this case the metrics are the monthly growth of active users, daily active users and additional profit.
Frequently an organisation's focus is to increase retention rate. We need to identify at what stages there is the most significant outflow. The strategy would be to give customers an offer that is interesting to them or content that enhances their engagement and brings them back to us on the site. For example, the highest level of outflow appears in the first two weeks among a particular segment of clients. We assign our main activities on them, improve onboarding, send them more exciting offers and announcements. The metric here is the retention rate.