Michigan to consider online gambling proposal again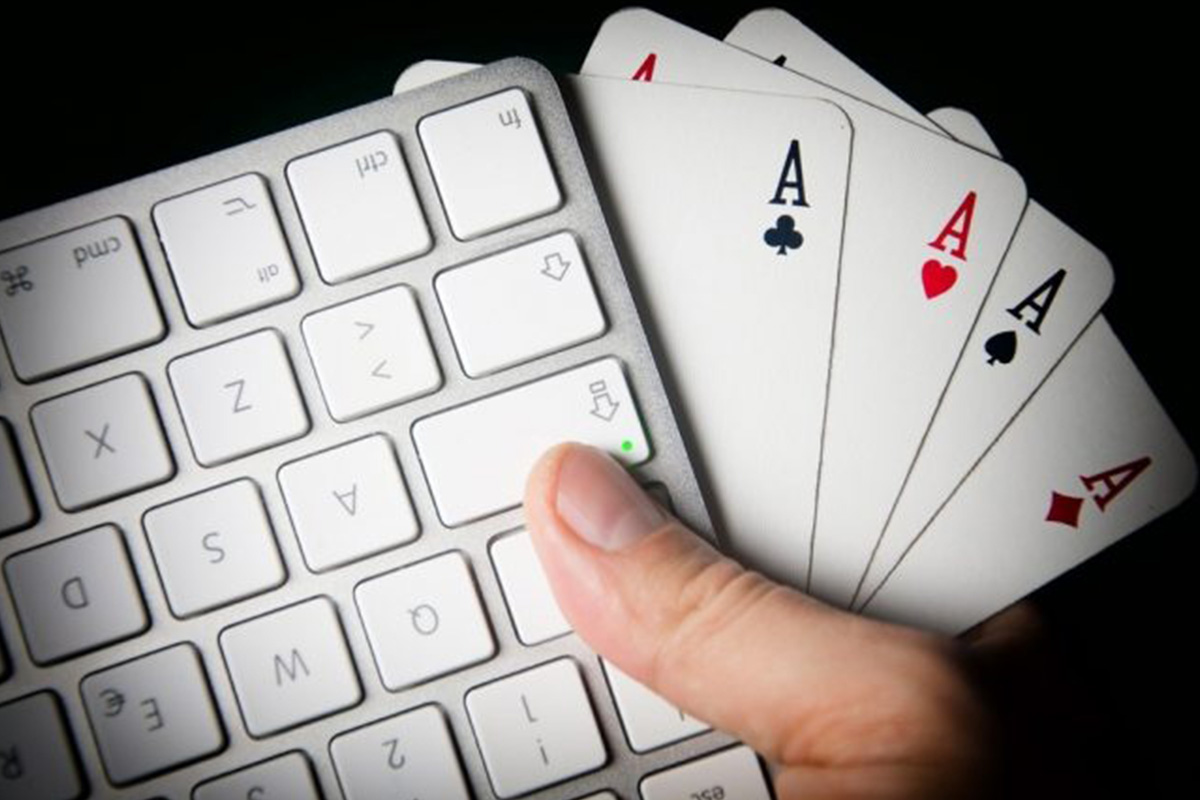 Reading Time:
1
minute
Rep. Brandt Iden has proposed an online gambling bill in the House in Michigan. Senator Curtis Hertel has introduced a companion measure in the Senate. The bills bring online gambling industry into legislative focus once again. The House Regulatory Reform Committee will hear the discussion on this.
The committee has already had a good discussion on the same topic, but it was not subjected to voting. The hearing saw expert testimony take place as well as questions asked by the committee regarding the potential changes to the state's gambling industry. As it appears now, the state does have potential to see the legislation pass into law.
Iden took time during the meeting to cover three benefits that legalisation can provide. First, he talked about how Michigan can stay competitive. Any proponent will tell you that online gambling is the next step in the gambling industry's revolution. Without it, Michigan can easily fall behind their competitors.
Iden also pointed out that consumer protections are needed. We all know that players are taking part in online gambling activity and they are doing so in an unregulated market. By providing legalisation and regulation, Michigan can create a safe environment for consumers to enjoy the activity they are already doing.
MGM Resorts International & Major League Soccer Announce Multi-Year Gaming Partnership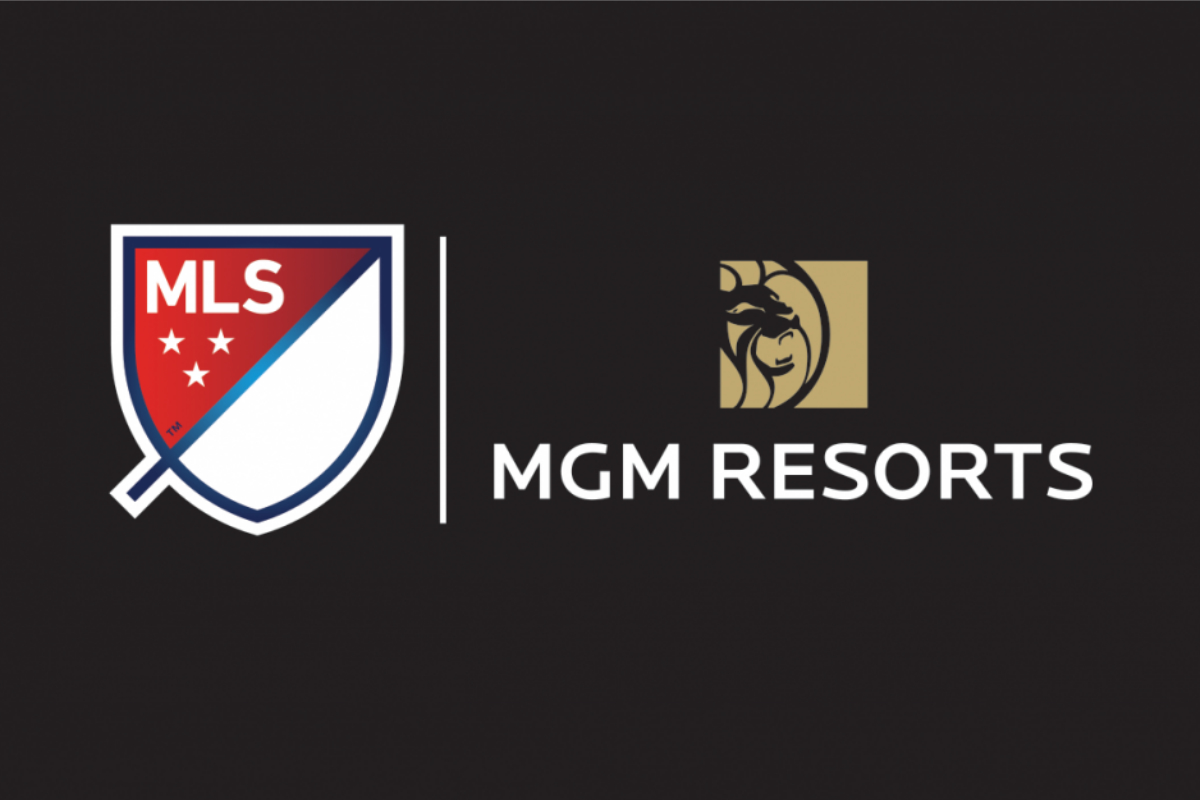 Reading Time:
2
minutes
MLS announced a multi-year strategic partnership with MGM Resorts International, an historic joint venture that makes MGM Resorts the league's first official gaming partner.
As part of the deal, Roar Digital, a joint venture between MGM and GVC, becomes the exclusive official sports betting partner of MLS.
The landmark deal provides MGM Resorts and Roar access to enhanced MLS data for fans and sports betting customers and includes television-visible signage for all 100-plus nationally-broadcast MLS games and unique MLS-themed promotions and sweepstakes. The groups will also work together to develop an exclusive "Free to Play" game for fans.
In addition, MGM Resorts and MLS will collaborate on bringing world-class soccer events and other experiences to fans in Las Vegas.
"Major League Soccer is proud to partner with MGM Resorts to bring existing and new fans close to our sport in innovative and immersive ways," said MLS Commissioner Don Garber in a statement. "MGM Resorts is a leader in sports betting, and they recognize the progress of our league and the growth of the sport in the United States and Canada. Together, we will deliver cutting-edge data and analytics to MLS fans, and fan engagement will be the driving force behind every initiative in our partnership."
As part of the agreement, both organizations will work together to protect the integrity of MLS matches. Access to MGM Resorts' responsible gambling program, GameSense, is available at www.mgmresorts.com/gamesense.
ABOUT MLS:
Headquartered in New York City, Major League Soccer features 27 clubs throughout the United States and Canada, including future expansion teams in Nashville, Miami and Austin. The League plans to have 28 clubs in the coming years.
ABOUT MGM RESORTS INTERNATIONAL:
MGM Resorts International (NYSE: MGM) is an S&P 500® global entertainment company with national and international locations featuring best-in-class hotels and casinos, state-of-the-art meetings and conference spaces, incredible live and theatrical entertainment experiences, and an extensive array of restaurant, nightlife and retail offerings. MGM Resorts creates immersive, iconic experiences through its suite of Las Vegas-inspired brands. The MGM Resorts portfolio encompasses 29 unique hotel and destination gaming offerings including some of the most recognizable resort brands in the industry. Expanding throughout the U.S. and around the world, the company acquired the operations of Empire City Casino in New York in 2019, and in 2018, opened MGM Springfield in Massachusetts, MGM COTAI in Macau, and the first Bellagio-branded hotel in Shanghai. The over 82,000 global employees of MGM Resorts are proud of their company for being recognized as one of FORTUNE® Magazine's World's Most Admired Companies®.
ABOUT ROAR DIGITAL:
Roar Digital LLC is the US sports betting and online gaming venture, owned by MGM Resorts International (NYSE: MGM) and GVC Holdings Plc (LSE: GVC). Based in New Jersey, the venture was established in July 2018 to create a world-class sports betting and online gaming platform in the United States, in order to take advantage of the new opportunities created by the U.S. Supreme Court's decision to overturn the U.S. federal Professional and Amateur Sports Protection Act (PASPA). Utilizing GVC's US-licensed, state-of-the-art proprietary technology platform, Roar Digital offers sports betting and online gaming via market leading brands including playMGM and partypoker. The venture will have exclusive access to MGM's U.S. land-based and online sports betting, major tournament poker, and online gaming businesses.
National Council on Problem Gambling Publishes NGAGE Research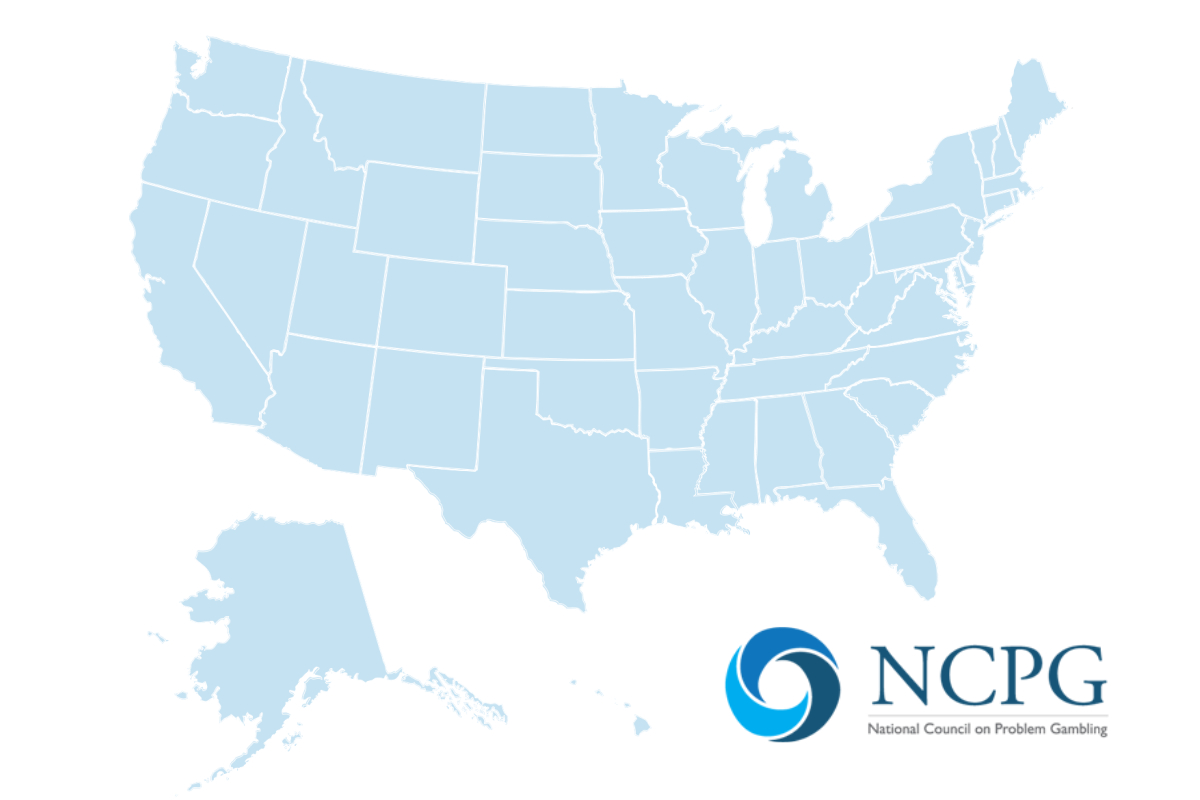 Reading Time:
2
minutes
The National Council on Problem Gambling (NCPG), the advocacy organization for people and their families who are affected by problem gambling and gambling addiction, has announced the publication of the results from their groundbreaking National Survey of Gambling Attitudes and Gambling Experiences (NGAGE).
This past November, thanks to the support of GVC Holdings, NCPG commissioned Ipsos, a global market research and consulting firm, to conduct a U.S. national consumer study to examine the experiences with various forms of gambling as well as attitudes about gambling among participants in the study. The survey included 3,000 participants from across the U.S. and the results provide an overview of both national and state-by-state gambling participation and problem gambling trends.
"NGAGE is a big initiative for NCPG and will provide important baseline data as gambling, especially sports betting, continues in the U.S. In analyzing the data, we hope to better understand problem gambling and people's attitudes toward it. The data will be a critical tool for advocates, industry and legislators as they consider state-by-state sports betting initiatives, providing evidence to illuminate patterns of past behaviors as they consider possible future impacts," said Keith Whyte, Executive Director of NCPG. "We also expect that the data will bolster our efforts to gain support for better access to treatment and services for those affected by problem gambling and gambling addiction."
The study includes questions on gambling participation, emphasis on sports betting and fantasy sports betting, problematic behavior and positive play, as well as beliefs and opinions about problem gambling.
Initial findings show that the vast majority of Americans support responsible gambling measures. When asked about responsible gambling requirements if their state was to legalize sports betting, 63% felt it was important for operators to implement such measures. By a 2 to 1 margin, clear majorities also believe it is important to set aside some revenues for treatment and for public awareness campaigns.
"We've learned that almost three quarters of the American public likes to gamble every now and then and that most do so responsibly. However, there are a small but significant number who are indulging in risky practices or who don't understand how gambling works," said Don Feeney, Gambling Policy Consultant for National Council on Problem Gambling and President of Northstar Problem Gambling Alliance. "As we continue to analyze the data we anticipate learning more about these people and how we can help reduce their risks."
For additional insights on problem gambling, please visit www.ncpgsurvey.org.
The United Soccer League and Sportradar Announce Official U.S. Partnership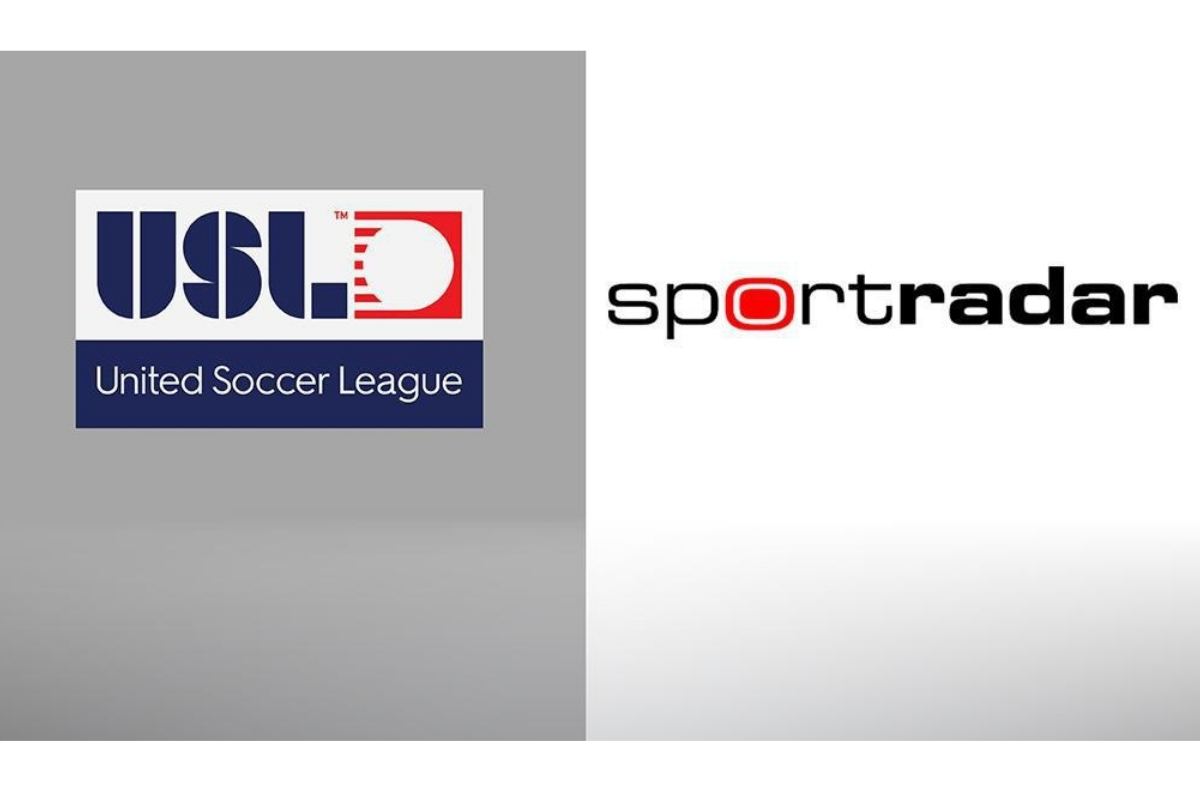 Reading Time:
2
minutes
The United Soccer League and Sportradar, the global leader in sports data intelligence, announced an official integrity services partnership.
Sportradar will be monitoring and analyzing USL competitions via its award-winning fraud detection system and providing the USL with educational solutions, as well as access to its intelligence and investigations services. In addition, Sportradar will utilize its vast global integrity expertise to carry out a comprehensive integrity audit for USL to assist the league in installing an effective and comprehensive integrity program.
"There is nothing more important than protecting the overall integrity of our League," said USL Senior Vice President Lizzie Seedhouse. "We have to stay vigilant in the ways we protect our players and teams, and in the ever-changing landscape of sports betting in the United States, education for all those with access to influence the game is paramount."
Core to the educational component, USL competition players, match officials and team staff will have access to educational solutions in English and Spanish on the nature and risks of match-fixing and sports manipulation. The various education sessions will also educate USL stakeholders on relevant policies related to betting and game manipulation, and the risks and consequences of involvement with match-fixing or other betting-related rules violations, among other topics.
"We are honored and excited to partner with USL and look forward to supporting them in installing a best-in-class integrity program," said Andy Cunningham, Director, Global Strategy of Integrity Services at Sportradar. "They have shown a strong commitment to upholding the integrity of their competitions and protecting their stakeholders."
In addition to providing integrity services for USL, Sportradar will also be licensing USL Championship matches – with an option to add on League One matches as well – for its global audio/visual sports betting business. An industry leader, Sportradar has recently signed sport betting related partnerships with other prominent sports leagues.