5 Best Practices to Prevent Insider Threats in 2019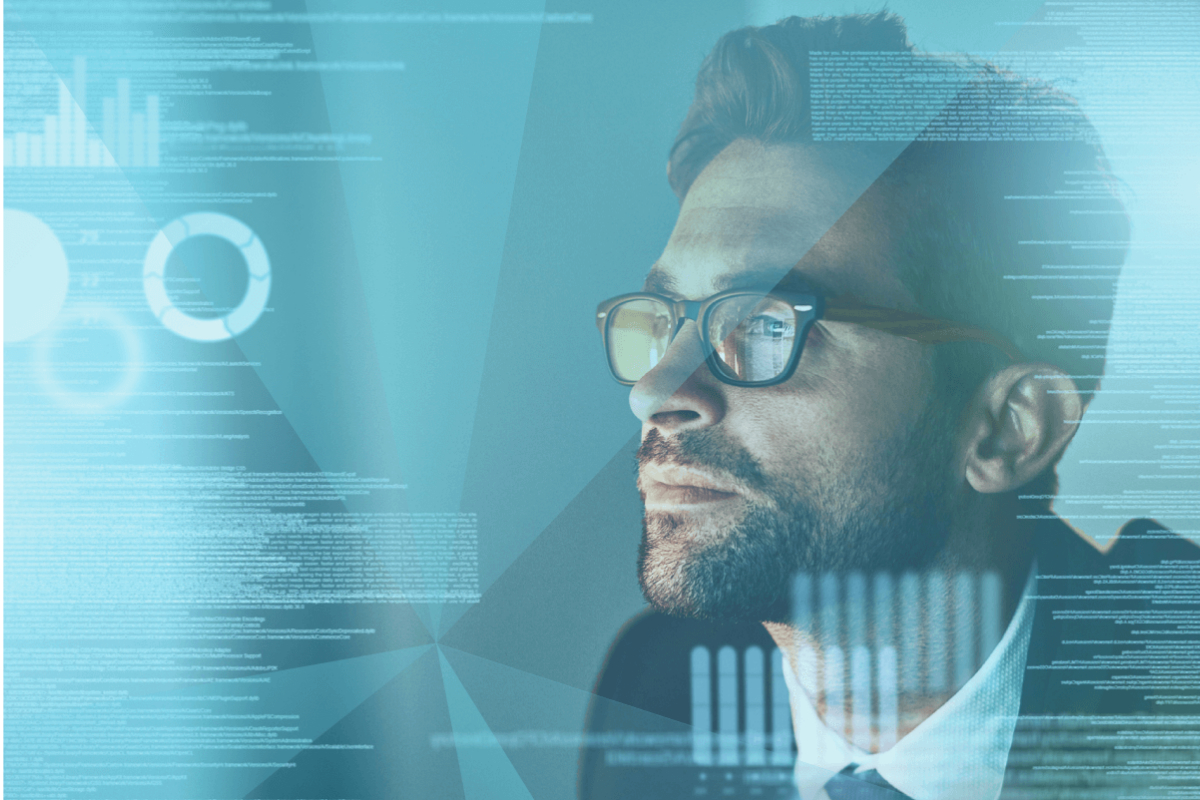 Reading Time:
4
minutes
Data breaches caused by insiders cost enterprises millions of dollars. According to the Ponemon Institute, every year, companies lose up to $8.7 million due to insider threats. To ensure an appropriate level of enterprise data protection, security officers continuously look for ways to improve their current insider threat management solution. With the following insider threat management best practices, you'll be able to protect your sensitive business information and keep malicious insiders at bay.
1. Consider access controls
It's essential to keep your critical assets inaccessible for malicious insiders. First and foremost, deploy multi-factor authentication (MFA) for the most valuable systems, applications, and services. Your goal is to make sure that any malicious insider won't be able to borrow a password from their colleagues and get a hold of the data they aren't supposed to have access to. Therefore, you need to look for an insider threat management solution with a built-in MFA functionality.
By implementing MFA, you can make sure that the person attempting to enter the protected perimeter are who they claim to be. At the same time, the use of MFA makes it way harder for malicious insiders to access your company's sensitive information.
It's also important to have a good password management policy in place. The most basic recommendations include forbidding the use of default and simple passwords and changing passwords upon certain events (say, employee resignation) or after some periods of time (say, every month or every quarter).
2. Limit access whenever possible
Once you managed to make sure that only the right people can get access to your network and critical assets within it, it's time to think about the access permissions each of your company's employees has. It's best to take some technical measures to mitigate insider threats and deploy the so-called least privilege principle when employees only have the exact access level they need to do their job.
But today, more and more companies go even further and deploy a zero trust security model. In a zero trust network, there's no general protected perimeter that distinguishes trusted insiders from untrusted outsiders. Instead, each critical asset or system is fully protected from both insiders and outsiders, thus mitigating internal and external threats to cyber security.
Such an approach works best for the companies that cooperate actively with third-party vendors and subcontractors. It's also a great solution for the enterprises with a bring your own device (BYOD) policy in place, allowing their employees to use personal devices for work purposes.
3. Monitor employee activity
User activity monitoring is the basis of many insider threat protection techniques. You need to be able to see what's going on within your network, in real-time at best. When choosing among the solutions to protect against insider threats in cybersecurity, pick the one that allows to see a particular user session and terminate it if necessary.
Many companies also look towards User and entity behavior analytics (UEBA) as the key to effective threat monitoring and protection against insider threats. Advances in machine learning technologies allow building user profiles that include normal baseline behavior patterns for particular users or roles. Registering activities that deviate from these patterns may help detect malicious insiders and mitigate possible threats at an early stage.
4. Analyze logs and respond to security incidents
Continuous user activity monitoring is meant to give you full visibility across the enterprise network and provide you with detailed data for further analysis. Depending on the user monitoring solution, user activity logs may contain different types of information:
Names of files and applications opened by the user:
URLs to the visited websites;

Logged keystrokes;

Recorded sessions, and more.
The proactive incident response also plays a significant part in building an effective insider threat cyber security program. There's no point in detecting a malicious action if you're unable to respond to it properly and, therefore, prevent a data breach from happening.
Look for an insider threat prevention solution that allows you both receiving real-time notifications about the detected security incidents and automating responses to the most common types of incidents. For instance, if the system registers, say, three unsuccessful login attempts, the account a user tried to access will be blocked.
Finally, if you want to be able to analyze all of the logged information on a deeper level, make sure that your insider threat prevention solution supports forensic data export.
5. Pay special attention to third-parties
Remote access control and protection is an essential part of the modern insider threat management program. Today, more and more organizations hire remote employees and grant access to critical corporate resources to third-party vendors and contractors. But, as reported in a 2018 study by the Ponemon Institute, third-party vendors were the cause of nearly 60 percent data breaches.
If granting third-party vendors access to business-critical data, systems, and application is a common practice for your organization, make sure you have an appropriate third-party management solution in place. Leverage all of the above-mentioned tools and practices to protect your corporate data from unauthorized access and use.
If your third-party subcontractors are using a shared account for accessing your corporate network or business applications, it's preferable to add secondary authorization as an additional protection layer. This way, you'll be able to clearly associate each session initiated under the shared account with a particular user.
And, finally, make sure that your third-parties are well aware of your organization's cybersecurity policy and know what cybersecurity rules they must follow.
Conclusion
Insider threats have one of the biggest impacts on enterprise cybersecurity. In order to mitigate the risks related to insider threats, organizations should deploy complex solutions that include monitoring and audit of user activity, granular access and privilege management, and effective incident response.
This article is a contribution from Marcell Gogan.  Marcell is a specialist within digital security solutions, business design and development, virtualization and cloud computing, R&D projects, establishment and management of software research direction – working with Ekran System. He also loves writing about data management and cybersecurity. 
BOSS. Gaming Solutions welcomes another leading games provider, BOOMING GAMES!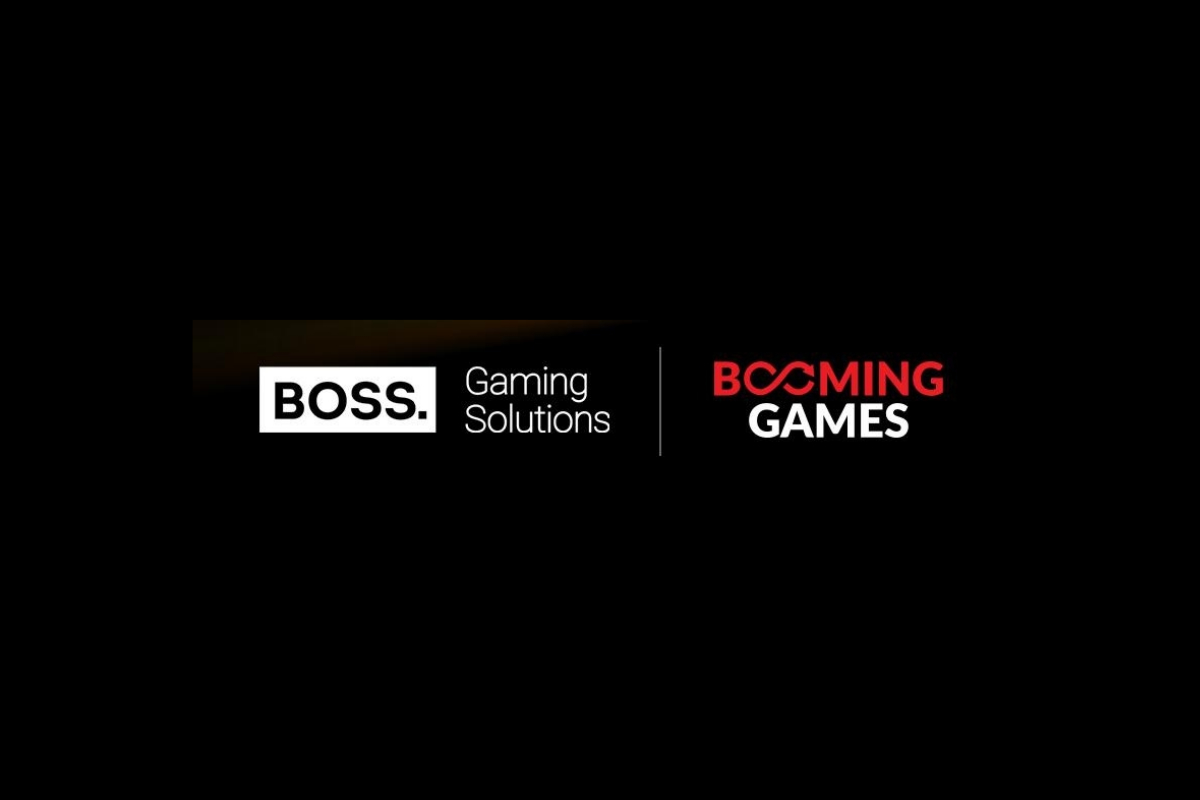 Reading Time:
2
minutes
BOSS. Gaming Solutions, a well-known software developer, platform provider and also multiple casino brand owner has recently announced a content collaboration with BOOMING GAMES, a leading provider for the gaming industry.
This agreement gives BOSS. Gaming Solutions platform and its online casino customers access to the fantastic and modern BOOMING GAMES slots. The amazing BOSS. Gaming Solutions' library will now be complemented by exciting titles such as Gold Vein, Booming Seven Deluxe, VIP Filthy Riches and other games that all provide rich rewards and special features.
On the BOSS. Gaming Solutions platform, players can enjoy the option of trying out games on demo mode and getting used to the games that are offered, this will give them an all-round understanding of what exactly is on offer from some of the best providers in the industry at bosscasino.com and bootleggercasino.com, before playing for real money. Apart from slots and video slots, they also offer some other popular games in the online world today such as: video poker, casual and table games, scratch cards and many other popular titles from leading suppliers.
The large variety of games is available for partner operators through a single API. Along with this announcement of cooperation, you can already find the BOOMING GAMES slots on the Platform library. BOSS. Gaming Solutions strive to introduce new partners and their high-quality products to customers as quickly as possible so that players can immediately enjoy the latest titles and enjoy an exciting gaming experience.
Jeff Letlat, CEO at BOSS. Gaming Solutions said "Booming Games are exceptional and we are enthusiastic about the positive impact they will have on bosscasino.com and bootleggercasino.com."
Frederik Niehusen, CCO at BOOMING GAMES added "We are excited to partner with BOSS. Gaming Solutions and see our flagship games available to the players across all their brands. Teaming up with a leading player like BOSS. Gaming Solutions is a further strong addition to our client network. We are looking forward to a successful partnership."
Playtech and Stoiximan/Betano launch industry-first Live Cashback Blackjack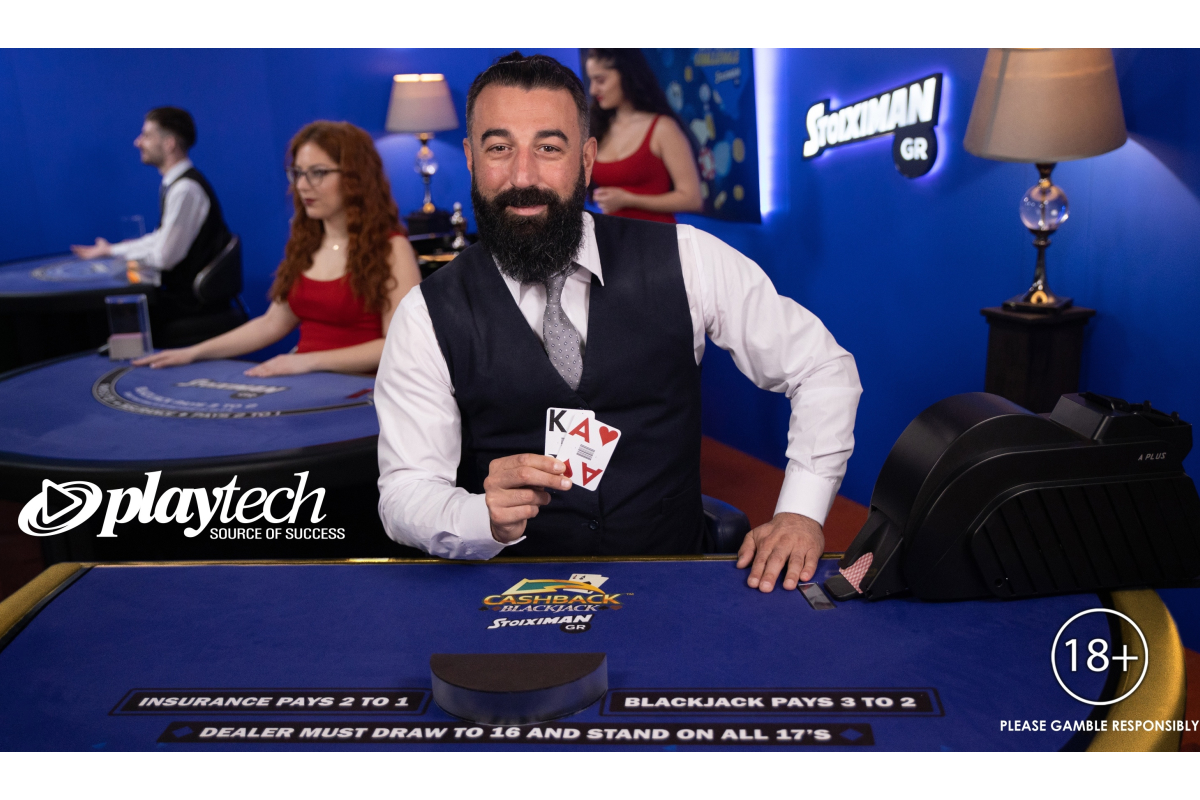 Reading Time:
3
minutes
Playtech, the world's leading gambling technology company, has partnered with Stoiximan/Betano, the leading Greek operator and one of the fastest growing in Europe, to launch an exclusive new scalable Live Blackjack variant, Cashback Blackjack Live.
Previously available as an RNG game, the new scalable Live Cashback Blackjack variant is an eight-deck game open to an unlimited number of players. In this game, players can choose to "cash out" during any action round instead of taking an action, placing a dynamically determined cashback amount depending on the round. Continuing the All bets Blackjack line, Six different side bet options are available to players and add to the excitement. This unique scalable Blackjack variant is the recent addition to the growing portfolio of scalable Blackjack games available from Playtech live and marks the fifth variant after Unlimited Blackjack, Quantum Blackjack, All bets Blackjack and the recent Majority Rules Speed Blackjack.
Stoiximan/Betano chose to work directly with Playtech to produce the industry-first live dealer version of Cashback Blackjack, adding a new collaborative dimension to an already successful relationship.
About the game
Players begin by placing their main bet, plus any additional side bets.
Six different side bets are on offer: 21+3, Buster Blackjack, Dealer Pair, Lucky Lucky, Player Pair and Top 3. Buster Blackjack (dealer's hand) has the biggest win potential – a result of 8+ cards and player's Blackjack pays out at 2000:1.
In the action rounds, players have five choices – Cashback, Hit, Stand, Double or Split. If a player chooses to Split during an action round, Cashback is offered for both hands. If a player chooses to Double, Cashback is not offered. The Cashback amount is calculated based on the cards on the table and may change for each action round. Cashback only applies to the main bet, with side bets resolved and paid out separately.
Edo Haitin, CEO, Playtech Live, comments: "The development of Cashback Blackjack Live has been a truly collaborative effort, and takes our partnership with Stoiximan/Betano to a new level. Stoiximan/Betano is already one of the leading operators in the Greek market, and we're committed to working closely with them to not only build on this position, but also extend that success into further territories.
"Thanks to a fantastic initiative from our friends at Stoiximan/Betano group and a great effort from the development teams on both sides, we've been able to deliver a dynamic new experience for players in record time, which emphasizes our strategy of equipping our partners with scalable dedicated solutions while still providing players with a fun and personal game experience. The Cashback concept is of course well-established in Sports betting, so we're very interested to see how players will respond to it in a Live Casino setting, where there's interaction with a dealer and other players. We're confident players will find Cashback Blackjack Live a highly engaging experience".
Christos Mavridis, Live Casino Manager at Stoiximan/Betano adds: "Product innovation, wide game offer and an optimum customer experience have always been among our priorities at Stoiximan/Betano. We've already seen a fantastic response to Cashback Blackjack as an RNG game, so are very much looking forward to delivering a new experience for our players with the first Live version. Having worked closely with Playtech for some time now, we were well aware of their track record in producing innovative new content and game variants. As such we felt they were the ideal partner for the development of Cashback Blackjack Live, and we're sure our players will be just as impressed with the finished product as we are".
About Playtech:
Founded in 1999 and premium listed on the Main Market of the London Stock Exchange, Playtech is a technology leader in the gambling and financial trading industries.
Playtech is the gambling industry's leading technology company, delivering business intelligence-driven gambling software, services, content and platform technology across the industry's most popular product verticals, including casino, live casino, sports betting, virtual sports, bingo and poker. It is the pioneer of omni-channel gambling technology through its integrated platform technology, Playtech ONE. Playtech ONE delivers data-driven marketing expertise, single wallet functionality, CRM and responsible gambling solutions across one single platform across product verticals and across retail and online.
Playtech partners with and invests in the leading brands in regulated and newly regulated markets to deliver its data-driven gambling technology across the retail and online value chain. Playtech provides its technology on a B2B basis to the industry's leading retail and online operators, land-based casino groups and government sponsored entities such as lotteries. As of June 2018, through the acquisition of Snaitech, Playtech directly owns and operates the leading sports betting and gaming brand in online and retail in Italy, Snai. Snaitech operates a B2B2C model as a service provider, allowing franchisees to utilise the Playtech technology stack in the retail environment while operating the leading brand, Snai, directly online as a B2C business.
Playtech's Financials Division, named TradeTech Group, is a technology leader in the CFD and financial trading industry and operates both on a B2B and B2C basis.
BMIT Technologies Launches "CX Virtual Agent"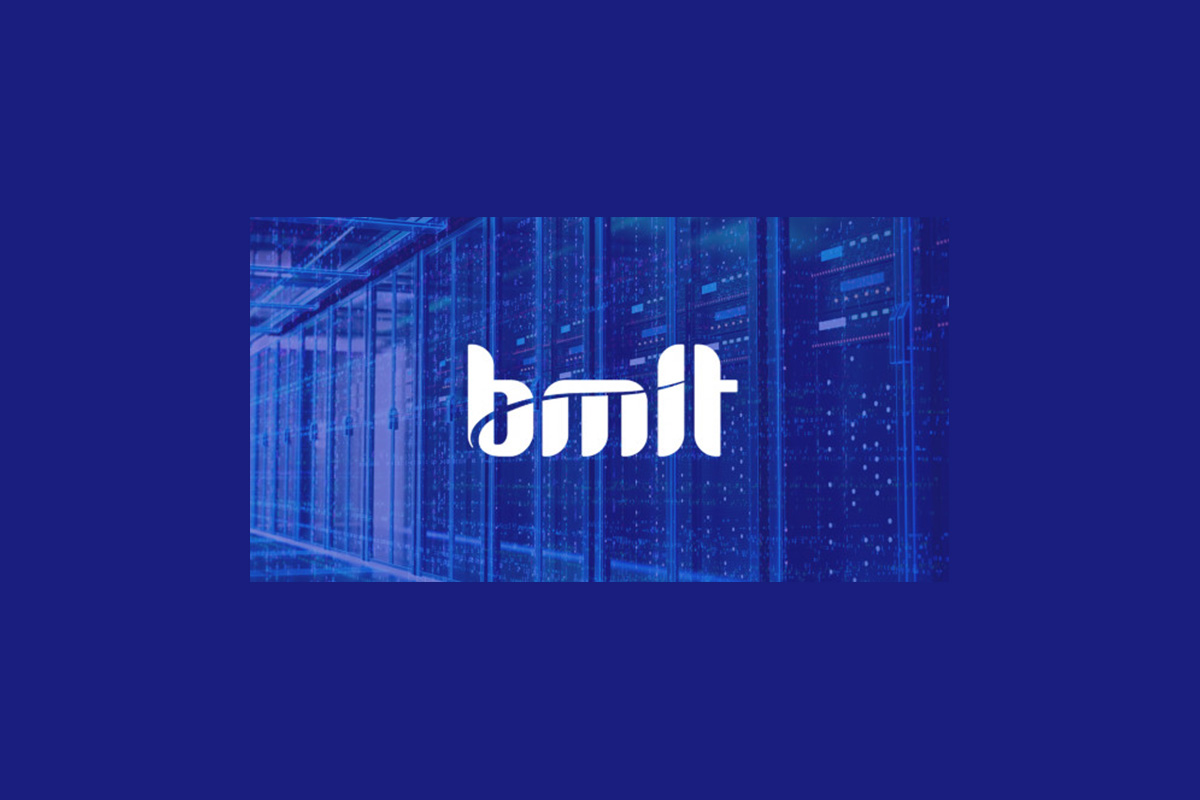 Reading Time:
< 1
minute
BMIT Technologies has launched CX Virtual Agent, a new tool to offer effective and innovative customer support. This AI-powered intelligent virtual agent has been developed by EBO and offered exclusively by BMIT Technologies for gaming companies.
The primary objective of this tool is to automate the very notion of customer service. In the process, however, it also improves customer onboarding, KYC processes, responsible gaming and marketing.
"At BMIT Technologies we pride ourselves in offering the best technology solutions to our customers. Our solutions are built on a resilient infrastructure and supported by the right set-up, a highly experienced team, as well as innovative thinking that helps our customers identify opportunities to enhance their business potential. We are very proud to partner with EBO.ai. Their specialism in the world of AI, as well as commitment to excellence and innovation, is in line with our business philosophy and portfolio objectives. We're very excited about this partnership," Christian Sammut, CEO of BMIT Technologies, said.
"We are extremely excited about the partnership with BMIT Technologies which has established itself as a market-leader and a true catalyst of digital transformation. At EBO, we believe in technology innovation and most importantly, providing customers with the right AI solutions to help them scale quickly and sustainably. Our partnership with BMIT Technologies will help us offer advanced virtual agents to a much wider audience, starting from online gaming. The Virtual Agent will help platforms tackle traditional challenges in the iGaming sector," Gege Gatt, CEO of EBO, said.