Hyperion: Unlocking the brightest minds in IT to offer infinite scalability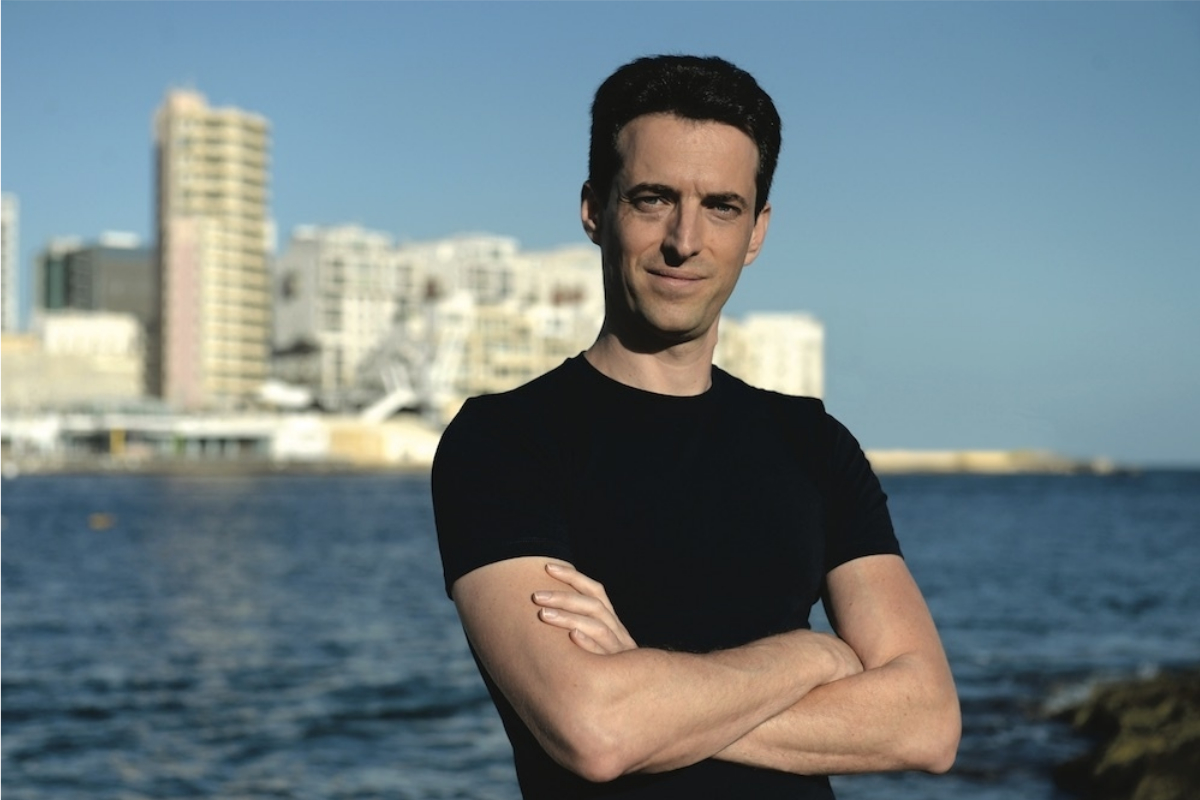 Reading Time:
3
minutes
Exploring teamwork, transparency and talent, CEO and founder Stav Zilbershtein outlines how Hyperion has cultivated a climate of creativity to bring together some of tech's brightest minds on a mission to disrupt the IT outsourcing market.
iGaming is a sector shaped by ideas, with your team of 100 (and growing) do you subscribe to the 'many minds make light work' adage, and can you describe an instance where your team-led approach has resulted in 'pure alchemy'?
Alchemy is a process of melting minds together. On both sides of the project we find that a breakthrough in the creative process stems directly out of open communication between the development team and their product owner at the client end. The more you allow a culture of open feedback where developers and team members alike can contribute to the discussion the more creative solutions arise. No matter how talented a product owner can be – a group of minds will always generate new ideas better than one bright mind. We encourage this kind of communication and work dynamics between our teams and the clients and I think that is what makes innovation possible.
Transparency is a key part of your business, from the open hierarchy in-house to clear communication with clients, how is this helping to bridge the gap between notoriously inaccessible segments of the market like blockchain, cryptocurrency?
At the end of day, from my observations, projects don't fail on the capacity of its members to execute (even though it is so in some cases), but in the majority of cases projects fail because of communication issues. The more layers you have between you and the execution layer the more likely that your project is going to fail. A team of amazing architects can fail miserably by red tape and complex approval processes on a clients' end. We believe that by bringing all layers of the projects together and running retrospective calls where we raise issues on both sides and then work together to solve them and improve the full spectrum of performance is a key factor for success.
With technology-led roles, do you feel there's more focus on salary and career paths or are people more excited by the challenge of working on innovative projects?
People wake up in the morning and go to work to feel purposeful. This has always been the case throughout history. Getting paid the right salary takes your mind off worrying about your financial stability but it cannot generate happiness and real creativity. People are looking to feel a part of something bigger, they want a sense of purpose and they want to know that they are being appreciated and that their voice is heard in their working environments. In IT, engineers always want to express their creativity and contribute to the ongoing process of optimizing and improving a product experience. When you give them the right conditions they will bloom and the results will exceed your expectations.
In relation to this, do you feel the iGaming sector is providing more unique, inspiring projects and why is this?
With the US markets reopening I think we are entering a decade where we will see booming innovation. Old legacy systems are constantly in the process of being replaced by newer more flexible solutions that are also much more integration friendly. This leads to a stream of new companies and solutions that we will keep on seeing in the industry and with them the rise for talented engineers that can contribute in driving the wheels of innovation forward will always come short in comparison to the amount of ideas that this market will strive to manifest in the near future.
Ahead of 2019, recruiters are saying that demand for tech talent is outstripping supply across fintech, gaming, etc. How does your disruptive, teamled approach combat this?
That is totally true. I believe that outstaffing is one of the only chances for scalability in the long run for any fast growing company. Aspiring to have as many of your people inhouse can be great to a certain extent. Scalability will remain an issue for any company within the EU or the US just as much. With ever growing wages and more diverse IT job opportunities in the market HR units are being pushed into a corner. Ukraine is an IT hub for outsourcing. It is still the leader of today's market with the most mature level of senior and median software engineers with an increase in IT graduates entering the market at a staggering rate there is no doubt that they leave dust to many eastern european countries that strive to increase their entry into the IT market. Hyperion provides a clear advantage which allows us to attract the brightest minds to enjoy working with highly challenging and interesting projects in European conditions. Such a win win is how we allow companies to scale when they need it the most. In every fast growing tech company, time is of the essence!
Super League and Betfred Extend Their Partnership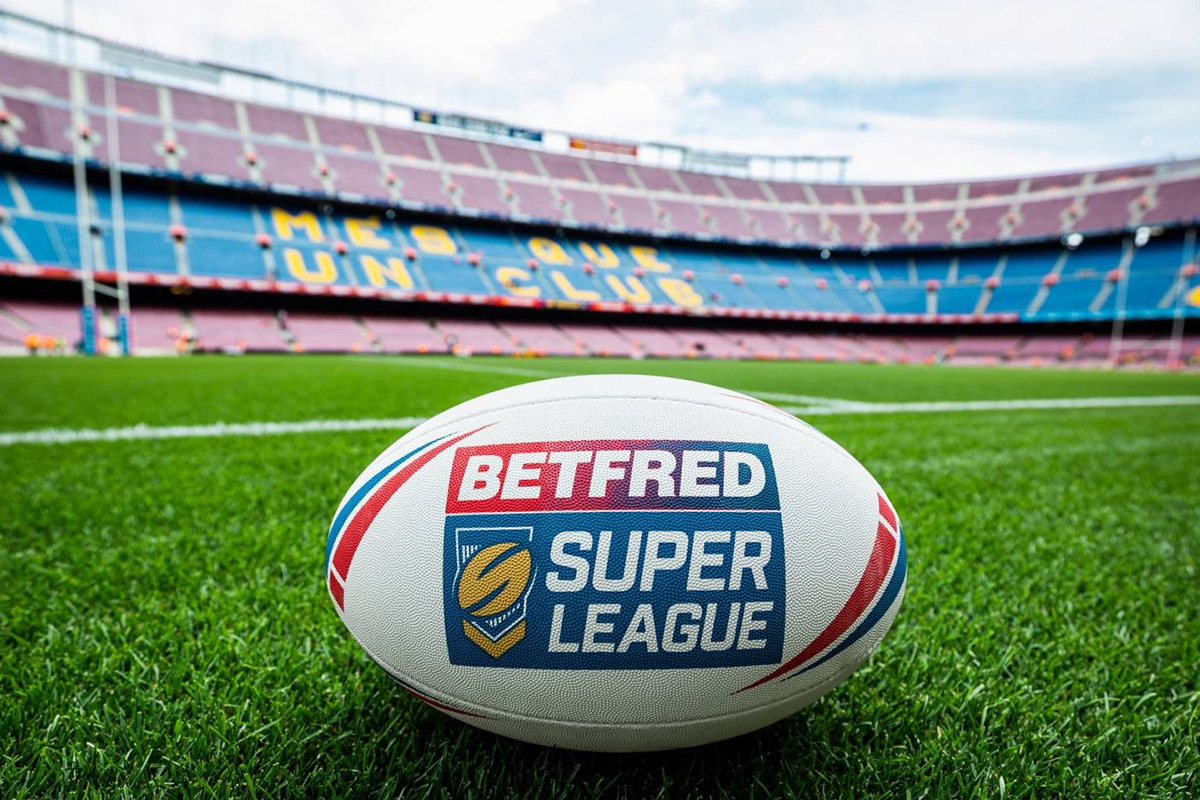 Reading Time:
1
minute
Super League and Betfred have extended the current three-year partnership until the end of the 2021 season. The announcement follows recent title sponsorship deals between Betfred and other major sports competition brands. As part of the new sponsorship, Super League and Betfred will continue to support the "Gamble Responsible" campaign, which is currently promoted at Super League games.
"We're thrilled to continue our partnership with Betfred who have become synonymous with Super League. They have been a vital part of our journey over the last three years and we look forward to working with them in what is a hugely exciting time for Super League and the sport. To have the support of someone like Fred who is so passionate about Super League and who shares our vision for its future is fantastic," Robert Elstone, Chief Executive Super League said.
"This is a historic and ground-breaking deal for the sport and shows a huge commitment from Fred, his senior management team, and all his staff who are so passionate about Super League. It is a significant increase on previous sponsorships and reflects the growing popularity and value of the Super League brand," Rhodri Jones, Chief Commercial Officer Super League said.
"The real passion for this game shown by the players, the media and, most importantly, the fans, is for me the main reason why this has proved to be such a great sponsorship for us. Therefore, I had no hesitation in extending the deal for a further two years and Betfred look forward to working with Super League to help grow the terrific game of rugby league," Fred Done, the Boss of Betfred said.
Miss FashionTV Gaming World 2019 to be Crowned this Month in Malta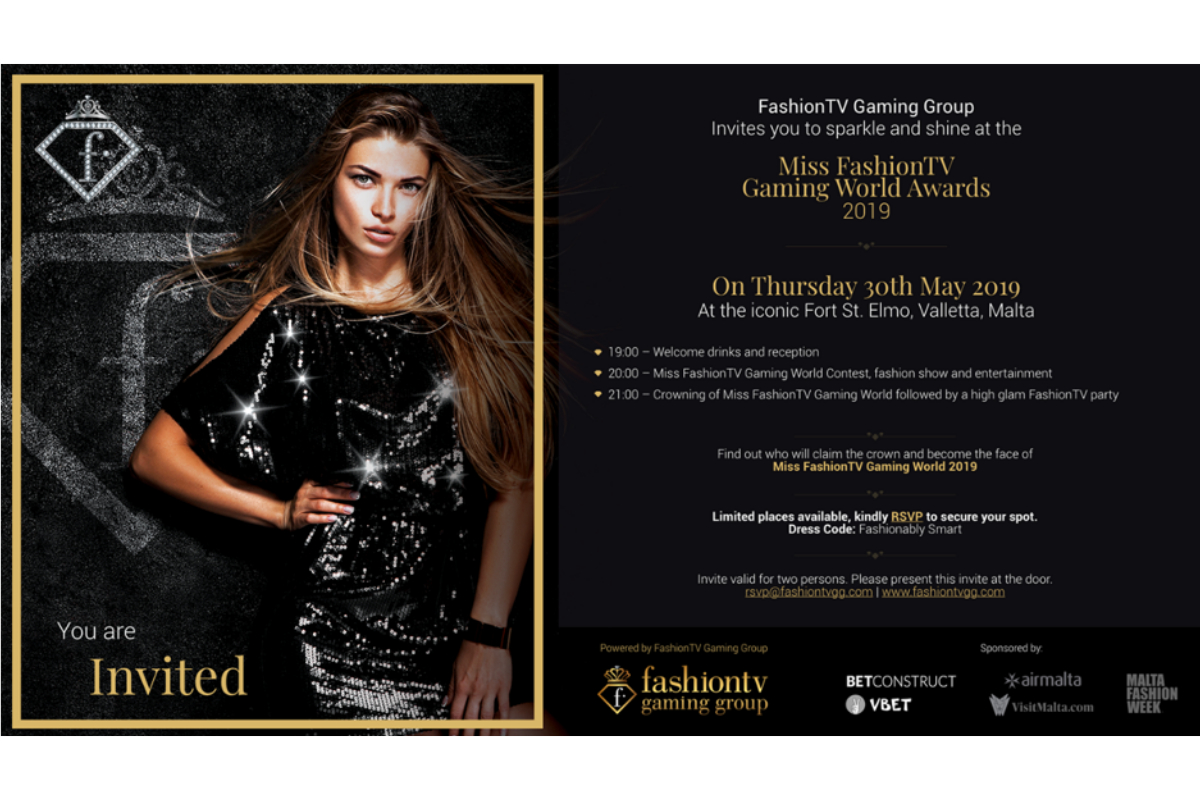 Reading Time:
2
minutes
Revolutionising the online gaming industry, FashionTV Gaming Group brings together the virtual world of online gaming with the high fashion and glamorous real world of FashionTV with an evening of opulence on the 30th May.
Known for always doing things differently, FashionTV Gaming Group will be hosting its first Miss FashionTV Gaming World awards on the 30th May in Malta at the iconic Fort St Elmo in Valletta.
Miss FashionTV Gaming World 2019 is being held in collaboration with Malta Fashion Week and will culminate the week-long fabulous programme of events with a one-of-a-kind FashionTV glam party.
The event will include a cocktail reception followed by the Miss FashionTV Gaming World contest, with models competing from all over the world.
There will also be a fashion show and live entertainment before announcing this year's winner who will be crowned on the night and rewarded with a cash prize and the opportunity of becoming the face of FashionTV Gaming World for 2019.
The event is powered by FashionTV Gaming Group and its main sponsor is one of the world most successful online gaming giants, the award winning- BetConstruct who also powers VBet.
An evening of lavish FashionTV entertainment is set to follow, with an exclusive networking reception that will allow industry leaders, models, celebrities, influencers, popular designers, and fashionistas to come together within the walls of a truly magnificent venue under the stars.
Aviva Baner, Head of Media, at FashionTV Gaming Group noted: "Miss FashionTV Gaming 2019 is definitely an industry first of its kind and will  represent one of the major highlights of the global online gaming industry this year.
"We look forward to welcoming our guests and treating them in FashionTV style as we wait to crown our brand ambassador for the forthcoming year. Apart from representing FashionTV Gaming Group, this year's winner will also gain the international exposure that comes with a mega brand like FashionTV, and we're excited to being a part of the journey".
Malta Fashion Week, Airmalta and VisitMalta.com are also sponsoring the event.
Following a series of successful launches across the world during 2019, in Europe, India, Africa, and more recently, Asia, backed by the Global TV Network giant with over 2 billion viewers around the world, FashionTV Gaming Group, one of the fastest growing companies  in the online gaming industry , aims to create a  new era of games through its  "FashionTV Gaming World", by creating a world of FTV branded games and websites, across all verticals , via its unique B2B sublicensing model for this mega brand and its vision.
This concept allows operators and suppliers around the world to run FashionTV branded gaming products, as well as develop and produce their own FashionTV branded games, websites, including but not limited to Casino, Live Dealer, Sports betting and Games. Other FashionTV branded opportunities include FashionTV poker, bingo, scratch cards, fantasy sports, social games, and games of skill, all of which will become a part of the new and innovative vision of FashionTV Gaming World, with massive global exposure.
Being part of this franchise means that operators and suppliers are able to capitalise on the global reach and power of the FashionTV mega brand to significantly reduce the high marketing costs incurred when bringing a new online gaming operation or branded game to market.
MGA Attends Annual Conference of GREF 2019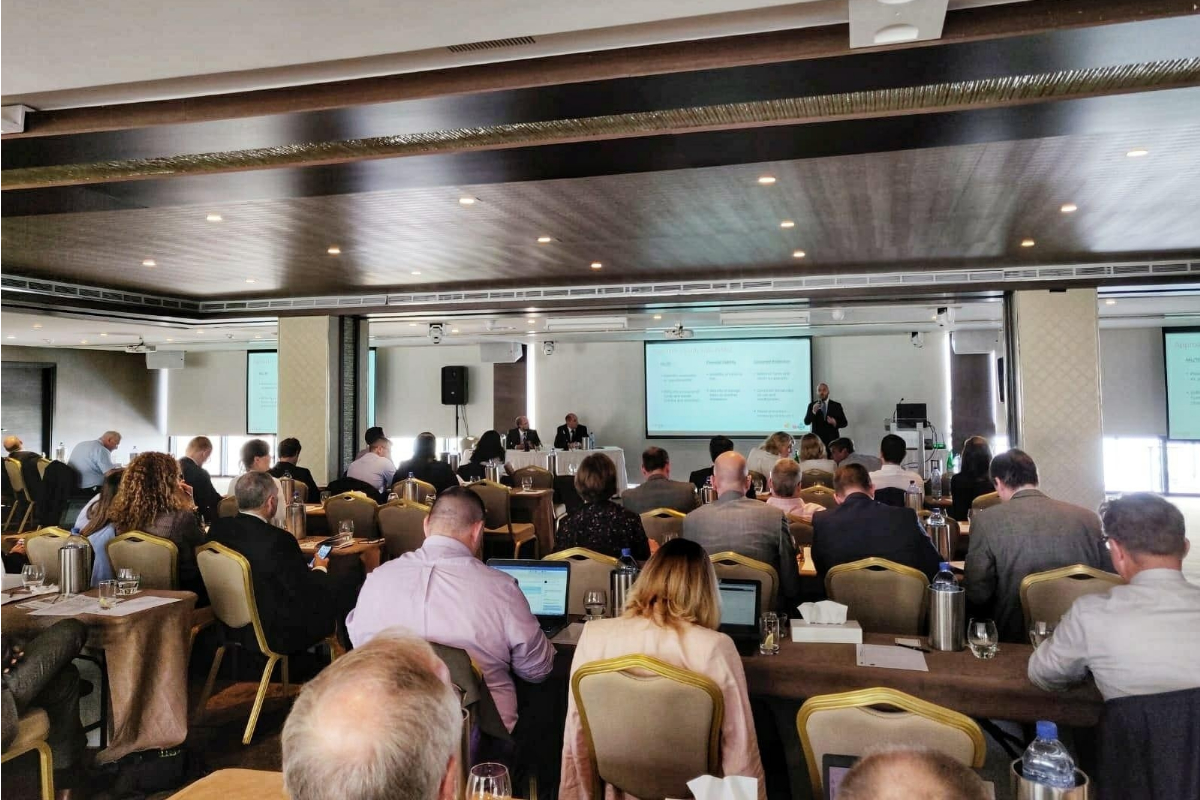 Reading Time:
1
minute
The Malta Gaming Authority has participated in the annual conference of the Gaming Regulators European Forum (GREF), held in Limassol, Cyprus.
The conference was exclusively attended by many gaming regulators. The conference has included topics relating to alternative payment methods, payment blocking measures, the parallels between gambling products and gambling-like financial products, as well as virtual currencies.
The MGA's Chief Legal Counsel, Carl Brincat, delivered a presentation during a session entitled "Virtual currencies and gambling regulation: the Maltese case." Carl Brincat was joined by Gerd Sapiano, Senior Analyst within the Securities and Market Supervision Unit within the Malta Financial Services Authority, as well as Nicholas Warren, a private financial services and blockchain consultant.