Exclusive interview with Rahul Sood, CEO and co-founder of Unikrn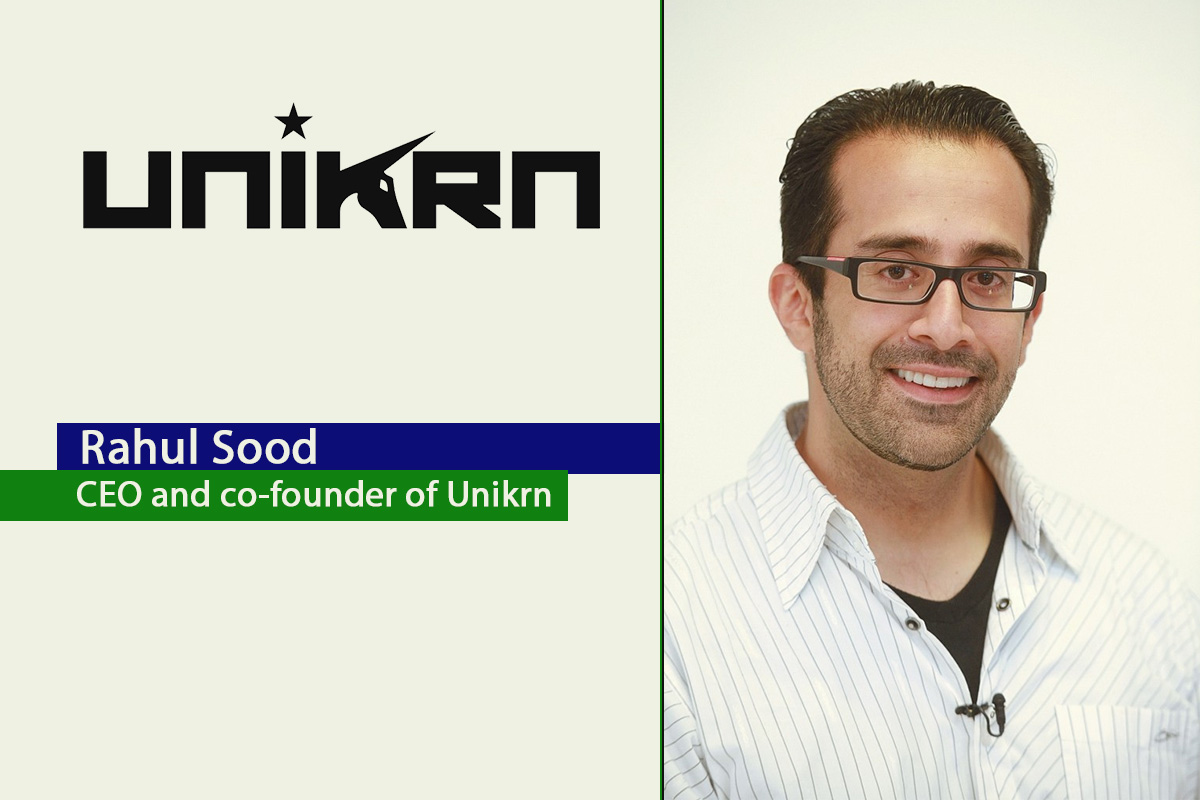 Reading Time:
6
minutes
Rahul Sood is the CEO and co-founder of Unikrn, the world's leading esportsbook innovator. He started his first company, the world's first boutique PC manufacturer, is his teens and later sold it to HP. After leaving HP, he joined Microsoft as the founder and CEO or the startup incubation branch then-called Microsoft Ventures. Rahul is a long-time avid gamer and esports fan who also enjoys windsurfing in his spare time.
You mentioned about two "game-changing" products from Unikrn in your email. Could you tell us more about the products?
Rahul Sood: We have 3 singular experiences launching at Unikrn: Unikrn UMode, Unikrn Virtual Game and Unikrn Esportsbook's Streamer Betting.
Unikrn UMode is the first online skill betting extension for matchmaking games such as Fortnite, League of Legends, Dota 2, Halo and Counter-Strike. Unlike peer-to-peer betting, UMode lets players bet on their normal online matchmaking without betting opponents because Unikrn sets the odds, which lets you bet anytime in fair games without any worries about sharks ruining your fun.
The Unikrn Virtual Game is a curated collection of exciting professional esports matches from the past which are randomly selected and played fresh. There's a new round every minute, and fans can go to bet on esports without ever facing delays or content gaps, which is an amazing quality-of-life improvement for esports fans used to waiting between rounds, games and tournaments.
Unikrn's Streamer Betting uses in-house odds-determining trader bots and advanced screen-reading technology to interpret games happening on stream and set odds in real time, even updating odds as matches advance. We're excited for how this will let fans play along with streamers and improve the community thrill of wins. After all, betting is better as a social experience, and very little in gaming is more social than streaming in its prime!
How do you think these products would change the way the betting industry operates?
Rahul Sood: The betting industry is still behind the curve on the way esports opens interactivity, data fidelity and sheer volume. There's never been a challenge in sports akin to trying to place reliable odds on streamers. There's YEARS of content hours consumed from Twitch every second across thousands of channels. Besides Unikrn, the world of betting operators hasn't begun to scratch the surface of what gamers and esports fans are making possible, whether that's creating 24/7 skill-based betting, new ways to package esports around the clock or ways to bring people together to cheer on their favorite players.
You are aiming to introduce innovative technologies to betting that would disrupt the dominance of traditional booking houses. In fact, quite a few new companies have aimed to do this, and almost all of them have failed. What is the x-factor for your company, if there is any?
Rahul Sood: Unikrn is x-factor from surface to core. I think the biggest difference is our culture, Unikrn sits at the intersection of esports & video games, blockchain & cryptocurrency, and regulated gambling. As such we employ talented people from all over the world. Our COO, CFO, and CPO along with lead product people are based in Sydney. Our CTO and development teams are in Berlin, Croatia, and Poland. Head of Marketing and Content are in New York, we have content people in Las Vegas, and I'm in Seattle with our Chief of Staff. There's no way in hell we could build such a company in one city, we required the best talent in all 3 areas. Unikrn is also a technology first company, whereas typical wagering companies are simply licensing software from other platforms.
Maybe most importantly, this isn't hypothetical: Unikrn is launching multiple singular experiences designed for customers. While others are building wagering experiences around old titles that no one cares about, Unikrn is building wagering experiences around games people love to play. Our products are live and regulator-approved well ahead of our runway, and they're being followed by many other innovations.
It's almost two years since you launched your cryptocurrency token UnikoinGold, based on the Ethereum blockchain. Could you tell us more about its performance so far?
Rahul Sood: UnikoinGold has been a fantastic success, achieving everything it was set out to do and hitting most of its projected benchmarks at or ahead of schedule. The whole point of developing UnikoinGold was to give users the ability to use our platform and partner platforms without the delays and fees associated with using traditional banks. At its launch, UnikoinGold closed the largest-ever token sale in esports and gaming, and our partners have included major players in the crypto space because they're impressed with the unprecedented utility UnikoinGold has brought to the broader crypto ecosystem. I think our biggest challenge is making our crypto more accessible and easier to use. We're working hard on this, it's one of the key pillars for 2019.
Unikrn is into its fifth year. The company has received excellent funding and financial back-up. But has the company really captured the public imagination as an esports venture? How do you look back at the last five years of Unikrn?
Rahul Sood: Unikrn is fortunate to have had several extremely successful acquisitions, partnerships and blockchain ventures — the truth is there's a staggering and publicly invisible business-to-business problem solving portion of our operations. This is common in successful companies in the tech sector: Amazon, for example, makes more of its money on web services than any other division, but it's a part of the company the public basically never sees.
Everybody at this company is proud of our success and our current place in the ecosystem, as well as optimistic about the future all the way to the horizon.
Being a legal and responsible operator requires diligence and time (working with regulators, governments, patent offices, partners and taking the time to develop proprietary technology can't be rushed!). Our current user base has been completely won-over, and the next step is broader engagement with new fans.
So are we where we want to be? Of course not, we'll never truly be satisfied, but believe me Unikrn of 2019 is far ahead of the Unikrn from 2014. We have plenty of work to do and lots of runway to get to where we're going.
The USA is witnessing a revolution of sorts in the sports betting sector, following the US Supreme Court's verdict on PASPA Act. What is your take on the future of sports betting in the USA and the role of Unikrn on it?
Rahul Sood: Unikrn is already live with Unikrn UMode in the majority of the United States, making us pretty much first in the door, and we are obviously supportive of states allowing responsible, regulated wagering to expand. Unikrn has well-established connections with land based casinos in Las Vegas, where our primary content team is based, and we expect the United States to be a growing market for us looking forward. I fully expect us to launch our sportsbook across the USA in partnership with some of the largest casino operators in the world.
You had held top positions at HP and Microsoft before founding Unikrn. How different are the mainstream software companies and the gaming and betting companies in terms of challenges, job profile and working environment?
Rahul Sood: Every job is different, but wagering companies bring with them an enormous responsibility to work in partnership with regulators and governments. This happens in any industry, but wagering rightfully brings it to another level. That said, there's also a tremendous amount of crossover: software and gaming hardware companies are ultimately selling consumers an experience, and that's exactly what Unikrn does.
We're sitting at the intersection of three of the most blockbuster industries on earth, regulated gambling, esports & video games, and blockchain & cryptocurrency. It's never easy, but nothing good comes without hard work.
You have been a serial entrepreneur, having started entrepreneurship from an unusually young age. You have also worked with a number of startups while you were a General Manager at Microsoft Ventures. What is the one thing that separates successful startups from the failures? And what is your advice to startup founders and wannabe founders?
Rahul Sood: Great startups understand that a brand is nothing without 4 key components. An incredible product that people love, a strong team culture made of the smartest and most talented people who eat breath and sleep your mission, a thriving community of fans and evangelists, and most of all strong leadership and patience. All of these components become the foundation of your brand, which if applied correctly becomes a living breathing entity. Most people miss the community part, can you imagine Telsa, OnePlus, or Apple without a community? They'd be like nowhere!
Finally, on a lighter note, it is written on your Wikipedia page that "Sood first took an interest in computers at the age of 11, having disassembled and painted his first computer—an Apple IIc—before even turning it on". Did it really happen? And did you disassemble your first gaming device as well!? Do share an interesting anecdote to conclude the interview.
Rahul Sood: It absolutely happened, and I had successfully founded my boutique computer manufacturer, VoodooPC, just a few years later. I went on to sell that brand to HP. I guess everything that I've ever involved myself with is something I truly care about, for without that I don't think I'd be anywhere near where I am today.
NBA Players Go Head-to-Head in First-Ever "NBA 2K Players Tournament" on ESPN and ESPN2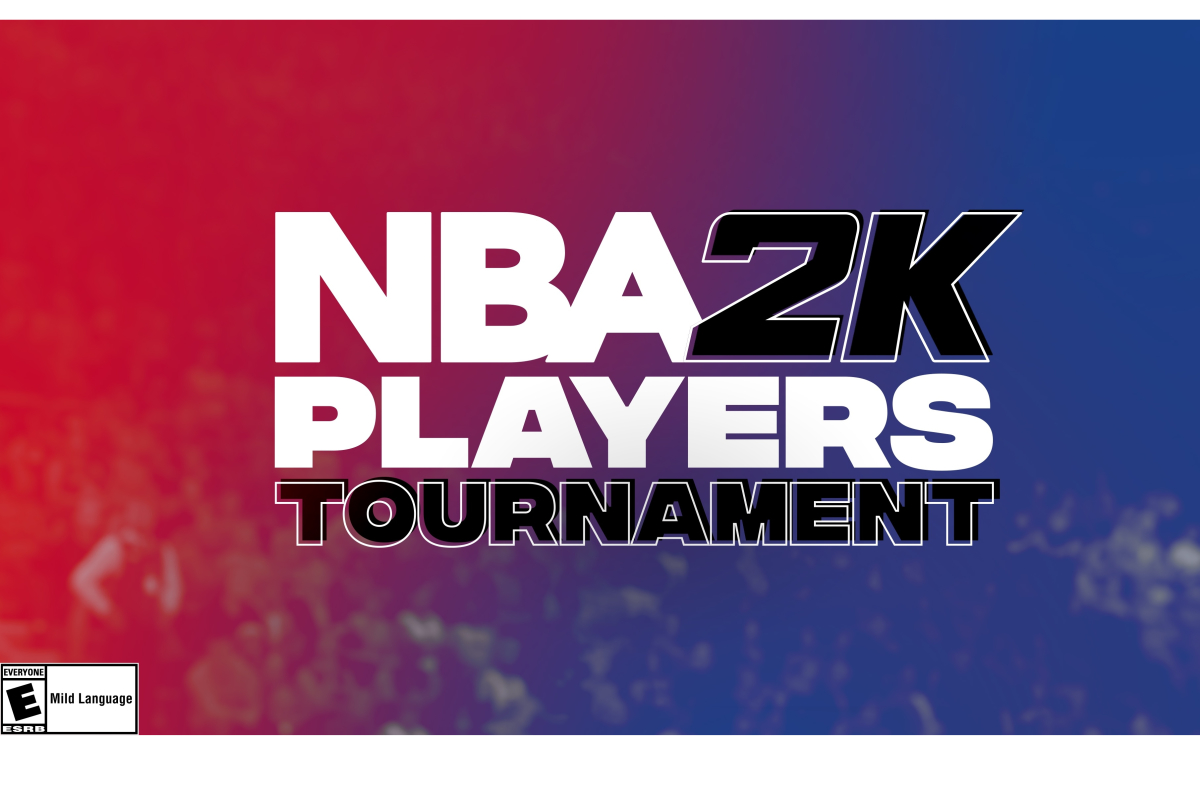 Reading Time:
5
minutes
Brooklyn Nets' Kevin Durant and Atlanta Hawks' Trae Young among NBA players competing in NBA 2K20 tournament premiering April 3 on ESPN
 Winning player to select charity beneficiary to receive $100,000 donation in support of Coronavirus relief efforts
2K, the National Basketball Association (NBA), and the National Basketball Players Association (NBPA) today announced the "NBA 2K Players Tournament," an NBA 2K20 gameplay tournament between 16 current NBA players. Beginning Friday, April 3 on ESPN and ESPN2, players – including top seeds Kevin Durant of the Brooklyn Nets and Trae Young of the Atlanta Hawks – will compete in a single-elimination, player-only tournament on Xbox One. The winner will be crowned the ultimate NBA 2K20 champion and select a charity beneficiary to receive a $100,000 donation from 2K, the NBA and the NBPA in support of ongoing coronavirus relief efforts.
"We're thrilled to partner with the NBA and NBPA to bring basketball back to fans throughout the world and to help those in need during these uncertain times," said Jason Argent, 2K Senior Vice President, Sports Strategy and Licensing. "Entertainment, especially sports, has the ability to bring communities together – including athletes, fans and families – and we hope that everyone will enjoy the tournament."
"We are excited to tip off the first 'NBA 2K Players Tournament' in partnership with the NBPA and 2K, continuing an ongoing effort to stay connected with NBA fans around the world, while also giving back in this time of need," said Matt Holt, NBA SVP of Global Partnerships.
"This tournament offers a unique opportunity for our players to compete with one another while also supporting their philanthropic efforts and engaging with their fans," said Josh Goodstadt, EVP of Licensing for THINK450, the commercial arm of the NBPA. "We are excited to work with 2K and the NBA to bring this experience to life for the entire NBA community."
Based on players' seeding – which is determined first by NBA 2K rating, second by tenure – players will go head-to-head online in NBA 2K20. Prior to the tournament beginning, every player will choose eight of today's NBA teams, each of which can only be used once. If a mirror match is set, the away team is awarded first choice of team. Rounds one and two will be single elimination, with the semifinals and finals running best of three.
Player Seeding*:
Kevin Durant, Brooklyn Nets (96)
Trae Young, Atlanta Hawks (90)
Hassan Whiteside, Portland Trail Blazers (87)
Donovan Mitchell, Utah Jazz (87)
Devin Booker, Phoenix Suns (86)
Andre Drummond, Cleveland Cavaliers (85)
Zach LaVine, Chicago Bulls (85)
Montrezl Harrell, LA Clippers (85)
Domantas Sabonis, Indiana Pacers (85)
Deandre Ayton, Phoenix Suns (85)
DeMarcus Cousins (81)
Michael Porter Jr., Denver Nuggets (81)
Rui Hachimura, Washington Wizards (79)
Patrick Beverley, LA Clippers (78)
Harrison Barnes, Sacramento Kings (78)
Derrick Jones Jr., Miami Heat (78)
*Participating players subject to change.
Tournament coverage begins April 3 at 7:00 p.m. ET on ESPN, with a matchup between Jones Jr. (16) and Durant (1) tipping off at 7:30 p.m. ET. Jones Jr. and Durant will each play as one of their pre-selected teams, with Jones Jr. choosing from the Boston Celtics, Brooklyn Nets, Dallas Mavericks, LA Clippers, Los Angeles Lakers, Miami Heat, Milwaukee Bucks and Philadelphia 76ers, and Durant choosing from the Brooklyn Nets, Chicago Bulls, Dallas Mavericks, Golden State Warriors, Houston Rockets, LA Clippers, Oklahoma City Thunder and Utah Jazz.
Additional matchups will air through April 12. Every tournament game will debut on either ESPN or ESPN2, while also streaming on the ESPN App and running on NBA.com, the NBA App, and 2K and NBA social channels including Twitter (@NBA2K, @NBA), Twitch (@NBA2K, @NBA), YouTube (@NBA2K, @NBA) and Facebook (@NBA2K, @NBA). Fans can follow NBA 2K, NBA and NBPA for tune-in information, game commentary and game highlights, and they can join the conversation with #NBA2KTourney.
Tune-In Schedule:
Round 1
Friday, April 3: ESPN
7:00 p.m. – 7:30 p.m. ET: NBA 2K Players Tournament Preview Show
7:30 p.m. – 8:30 p.m. ET: Derrick Jones Jr. (16) vs. Kevin Durant (1)
Friday, April 3: ESPN2, 8:30 p.m. – 11:30 p.m. ET
Sunday, April 5: ESPN2, 12:00 p.m. – 4:00 p.m. ET
Quarterfinals
Tuesday, April 7: ESPN2, 7:00 p.m. – 11:00 p.m. ET
Semifinals & Finals
Saturday, April 11: ESPN, Timing to be announced.
Developed by Visual Concepts, NBA 2K20 is rated E for Everyone by the ESRB. For more information on NBA 2K20, please visit https://nba.2k.com/2k20/, become a fan on Facebook, follow on Twitter and Instagram, or subscribe on YouTube.
2K is a publishing label of Take-Two Interactive Software, Inc. (NASDAQ: TTWO).
Online Account (13+) required to access online features.
See www.take2games.com/legal and www.take2games.com/privacy for additional details.
All trademarks and copyrights contained herein are the property of their respective holders.
About Take-Two Interactive Software
Headquartered in New York City, Take-Two Interactive Software, Inc. is a leading developer, publisher and marketer of interactive entertainment for consumers around the globe. The Company develops and publishes products through our labels Rockstar Games, 2K, and Private Division, as well as Social Point, a leading developer of mobile games. Our products are designed for console systems and personal computers, including smartphones and tablets, and are delivered through physical retail, digital download, online platforms and cloud streaming services. The Company's common stock is publicly traded on NASDAQ under the symbol TTWO. For more corporate and product information please visit our website at http://www.take2games.com.
About 2K
Founded in 2005, 2K develops and publishes global interactive entertainment for console and handheld gaming systems, personal computers and mobile devices, with product availability including physical retail and digital download. The Company is home to many talented development studios, including Visual Concepts, Firaxis Games, Hangar 13, Cat Daddy Games, 31st Union and Cloud Chamber. 2K's portfolio currently includes the renowned BioShock®, Borderlands™, Mafia and XCOM® franchises; NBA® 2K, the global phenomenon and highest rated* annual sports title for the current console generation; the critically acclaimed Sid Meier's Civilization® series; the popular WWE® 2K and WWE® SuperCard franchises, as well as emerging properties NBA® 2K Playgrounds 2, Carnival Games and more. Additional information about 2K and its products may be found at 2k.com.
* According to 2008 – 2020 Metacritic.com
About NBA
The NBA is a global sports and media business built around four professional sports leagues: the National Basketball Association, the Women's National Basketball Association, the NBA G League and the NBA 2K League.  The NBA has established a major international presence with games and programming in 215 countries and territories in 47 languages, and merchandise for sale in more than 100,000 stores in 100 countries on six continents.  NBA rosters at the start of the 2019-20 season featured 108 international players from 38 countries and territories.  NBA Digital's assets include NBA TV, NBA.com, the NBA App and NBA League Pass.  The NBA has created one of the largest social media communities in the world, with 1.8 billion likes and followers globally across all league, team, and player platforms.  Through NBA Cares, the league addresses important social issues by working with internationally recognized youth-serving organizations that support education, youth and family development, and health-related causes.
About the NBPA
The National Basketball Players Association is the union for current professional basketball players in the National Basketball Association (NBA). Established in 1954, the NBPA's mission is to protect and support the rights and talents of our players, magnify the power of their collective will, and amplify their voices as leaders who will transcend sport and society globally.
The NBPA advocates on behalf of the best interests of all NBA players, including the negotiation of collective bargaining agreements, the filing of grievances on behalf of the players, or counseling players on benefits, educational and post-NBA career opportunities. Business opportunities are generated by THINK450, the subsidiary of the NBPA charged with managing the players' group licensing rights.
Dedicated to preserving the legacy of its members, the NBPA Foundation provides support and assistance to persons, communities and organizations around the world that seek to improve the lives of those in need.
Virtus.pro launched second Dota 2 roster — VP.Prodigy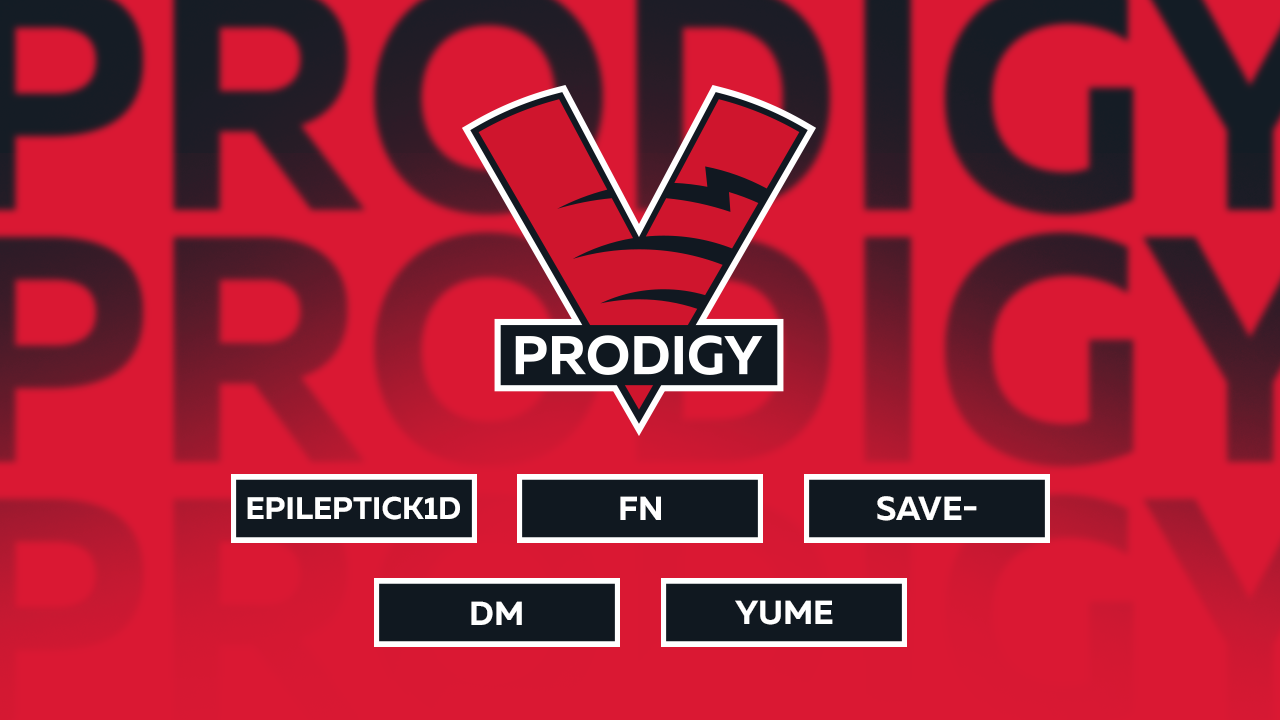 Reading Time:
< 1
minute
Vitaly "Save-" Melnik, Egor "epileptick1d" Grigorenko, two current members of Virtus.pro with Major experience, were joined by Dmitry "DM" Dorokhin, Albert "Yume" Garaev as the latter signed long-term contracts with Virtus.pro. Rostislav "FN" Lozovoy will play as a stand-in.
Sergey Glamazda, Virtus.pro General Manager: "The thought of the second lineup came to us back in January, however, only after the Leipzig series had it become more than just an inkling. The idea is fairly simple: the second lineup allows young players to attain professional scene experience and knowledge without the enormous pressure of instant result expectation. The club has acquired players that might join the main roster later – or even replace it completely in the long run.
Choosing the right name was a bit of an adventure for us. From the proven classics like "Young" and "Junior" to some community-related memes, but we have chosen "VP.Prodigy" in the end. Of course, the famous band instantly comes to mind, but we were going for the word's original meaning in this case: "a young talented person". I think this name reflects the roster's nature to the fullest. At the moment, the guys are facing the main goal of attaining the level of play that would allow them to compete to advance to a Major-status series through open or closed qualifiers in 2019/2020 season, or through the league system in 2020/2021 season."
The new Virtus.pro roster is to debut in StayHome Challenge that will take place from 1st through 12th of April. The team will face B8 on April 2nd at 18:30, Moscow time.
Millions of sports fans turn to eSports amid lockdown & self-isolation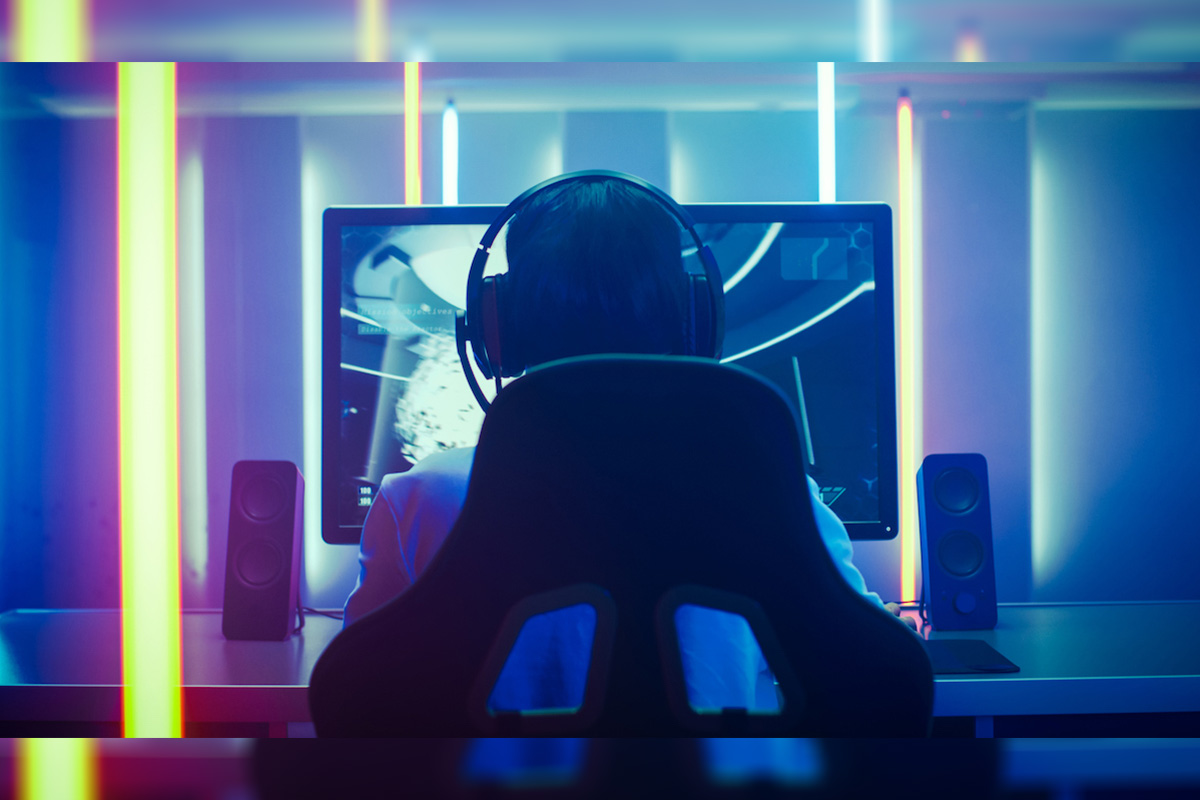 Reading Time:
2
minutes
Research reveals that millions of sports fans are turning to eSports for entertainment during lockdown and self-isolation, highlighting what we're watching the most and the games which have seen the highest increase in viewings.
OLBG saw a staggering increase of 943% in traffic to their eSports tips page last week, as the world went into lockdown, following a time of social distancing and have pulled together their first weekly eSports update, sharing insights into the sport during lockdown: https://www.olbg.com/us/insights/esports-update
The outbreak of COVID-19 has had a devastating impact on the world of sport, with an unprecedented level of events being canceled in the interest of public safety.
However, one sport has been largely unaffected during these uncertain times, with many sports fans turning their attention to the virtual world.
More people than ever before watching and playing video games at home; eSports, and the last 7 days has seen some crazy stats come out:
The Steam gaming platform hit its highest ever peak of users, with over 22 million concurrent users online at once, with 7 million of those in-game.
Many games have also seen their highest ever numbers of players, including Counter-Strike: Global Offensive, with a peak of over 1.1 million concurrent users on Sunday, March 22nd.
Many are tuning into streaming platforms such as Twitch to watch their favourite eSports stars compete, with the number of hours watched on the platform increasing by 22% over the last two weeks alone.
Most Streamed Games on Twitch Last Week (w/c 23rd March)
It's League of Legends which we're spending the most time watching; with just short of 30m combined hours watched in the last week alone, closely followed by Just Chatting (vlogging), and Call of Duty: Modern Warfare.
| Content | Hours Watched |
| --- | --- |
| League of Legends | 29.97M |
| Just Chatting | 28.85M |
| Call of Duty: Modern Warfare | 26.57M |
| Counter-Strike: Global Offensive | 19.29M |
| Fortnite | 17.76M |
| Animal Crossing: New Horizons | 16.24M |
| Grand Theft Auto V | 14.95M |
| Dota 2 | 10.13M |
| Hearthstone | 6.09M |
| Minecraft | 6.04M |
The Online Games With The Highest Increases In Viewings
On the other hand, if we look at the games which have seen the highest increase in viewings last week:
| Game | 7 Day Viewership Increase |
| --- | --- |
| Teamfight Tactics | 90.10% |
| FIFA 20 | 47.20% |
| Counter-Strike: Global Offensive | 33.40% |
| Grand Theft Auto V | 28.20% |
| Dota 2 | 24.60% |
| Fortnite | 19.60% |
| Tom Clancy's Rainbow Six: Siege | 18.50% |
| Apex Legends | 13.80% |
| League of Legends | 9.90% |
| Hearthstone | 6.20% |
You can view the full report with more statistics here: https://www.olbg.com/us/insights/esports-update 
It's particularly interesting to see that FIFA 20 is one of the games which has experienced the largest viewership increase, with many football fans looking to watch virtual games play out, with the majority of real-world games canceled (although games in the Belarusian Premier League are still going ahead!).
In fact, more than 60,000 fans tuned in to watch Real Betis player Borja Iglesias face off against Sevilla's Sergio Reguilón on the same weekend that the local rivals were due to play, with talks underway for players from all 20 La Liga clubs to take part in an online FIFA tournament!