Exclusive interview with Rahul Sood, CEO and co-founder of Unikrn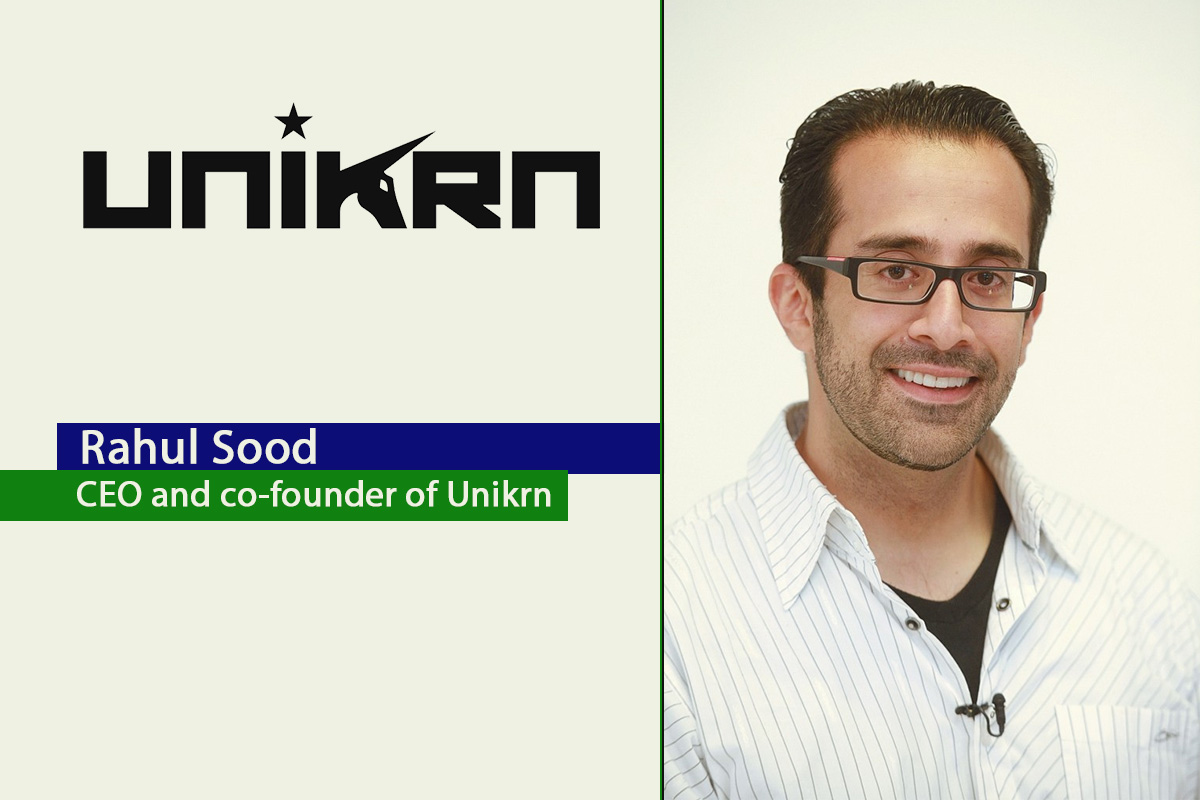 Reading Time:
6
minutes
Rahul Sood is the CEO and co-founder of Unikrn, the world's leading esportsbook innovator. He started his first company, the world's first boutique PC manufacturer, is his teens and later sold it to HP. After leaving HP, he joined Microsoft as the founder and CEO or the startup incubation branch then-called Microsoft Ventures. Rahul is a long-time avid gamer and esports fan who also enjoys windsurfing in his spare time.
You mentioned about two "game-changing" products from Unikrn in your email. Could you tell us more about the products?
Rahul Sood: We have 3 singular experiences launching at Unikrn: Unikrn UMode, Unikrn Virtual Game and Unikrn Esportsbook's Streamer Betting.
Unikrn UMode is the first online skill betting extension for matchmaking games such as Fortnite, League of Legends, Dota 2, Halo and Counter-Strike. Unlike peer-to-peer betting, UMode lets players bet on their normal online matchmaking without betting opponents because Unikrn sets the odds, which lets you bet anytime in fair games without any worries about sharks ruining your fun.
The Unikrn Virtual Game is a curated collection of exciting professional esports matches from the past which are randomly selected and played fresh. There's a new round every minute, and fans can go to bet on esports without ever facing delays or content gaps, which is an amazing quality-of-life improvement for esports fans used to waiting between rounds, games and tournaments.
Unikrn's Streamer Betting uses in-house odds-determining trader bots and advanced screen-reading technology to interpret games happening on stream and set odds in real time, even updating odds as matches advance. We're excited for how this will let fans play along with streamers and improve the community thrill of wins. After all, betting is better as a social experience, and very little in gaming is more social than streaming in its prime!
How do you think these products would change the way the betting industry operates?
Rahul Sood: The betting industry is still behind the curve on the way esports opens interactivity, data fidelity and sheer volume. There's never been a challenge in sports akin to trying to place reliable odds on streamers. There's YEARS of content hours consumed from Twitch every second across thousands of channels. Besides Unikrn, the world of betting operators hasn't begun to scratch the surface of what gamers and esports fans are making possible, whether that's creating 24/7 skill-based betting, new ways to package esports around the clock or ways to bring people together to cheer on their favorite players.
You are aiming to introduce innovative technologies to betting that would disrupt the dominance of traditional booking houses. In fact, quite a few new companies have aimed to do this, and almost all of them have failed. What is the x-factor for your company, if there is any?
Rahul Sood: Unikrn is x-factor from surface to core. I think the biggest difference is our culture, Unikrn sits at the intersection of esports & video games, blockchain & cryptocurrency, and regulated gambling. As such we employ talented people from all over the world. Our COO, CFO, and CPO along with lead product people are based in Sydney. Our CTO and development teams are in Berlin, Croatia, and Poland. Head of Marketing and Content are in New York, we have content people in Las Vegas, and I'm in Seattle with our Chief of Staff. There's no way in hell we could build such a company in one city, we required the best talent in all 3 areas. Unikrn is also a technology first company, whereas typical wagering companies are simply licensing software from other platforms.
Maybe most importantly, this isn't hypothetical: Unikrn is launching multiple singular experiences designed for customers. While others are building wagering experiences around old titles that no one cares about, Unikrn is building wagering experiences around games people love to play. Our products are live and regulator-approved well ahead of our runway, and they're being followed by many other innovations.
It's almost two years since you launched your cryptocurrency token UnikoinGold, based on the Ethereum blockchain. Could you tell us more about its performance so far?
Rahul Sood: UnikoinGold has been a fantastic success, achieving everything it was set out to do and hitting most of its projected benchmarks at or ahead of schedule. The whole point of developing UnikoinGold was to give users the ability to use our platform and partner platforms without the delays and fees associated with using traditional banks. At its launch, UnikoinGold closed the largest-ever token sale in esports and gaming, and our partners have included major players in the crypto space because they're impressed with the unprecedented utility UnikoinGold has brought to the broader crypto ecosystem. I think our biggest challenge is making our crypto more accessible and easier to use. We're working hard on this, it's one of the key pillars for 2019.
Unikrn is into its fifth year. The company has received excellent funding and financial back-up. But has the company really captured the public imagination as an esports venture? How do you look back at the last five years of Unikrn?
Rahul Sood: Unikrn is fortunate to have had several extremely successful acquisitions, partnerships and blockchain ventures — the truth is there's a staggering and publicly invisible business-to-business problem solving portion of our operations. This is common in successful companies in the tech sector: Amazon, for example, makes more of its money on web services than any other division, but it's a part of the company the public basically never sees.
Everybody at this company is proud of our success and our current place in the ecosystem, as well as optimistic about the future all the way to the horizon.
Being a legal and responsible operator requires diligence and time (working with regulators, governments, patent offices, partners and taking the time to develop proprietary technology can't be rushed!). Our current user base has been completely won-over, and the next step is broader engagement with new fans.
So are we where we want to be? Of course not, we'll never truly be satisfied, but believe me Unikrn of 2019 is far ahead of the Unikrn from 2014. We have plenty of work to do and lots of runway to get to where we're going.
The USA is witnessing a revolution of sorts in the sports betting sector, following the US Supreme Court's verdict on PASPA Act. What is your take on the future of sports betting in the USA and the role of Unikrn on it?
Rahul Sood: Unikrn is already live with Unikrn UMode in the majority of the United States, making us pretty much first in the door, and we are obviously supportive of states allowing responsible, regulated wagering to expand. Unikrn has well-established connections with land based casinos in Las Vegas, where our primary content team is based, and we expect the United States to be a growing market for us looking forward. I fully expect us to launch our sportsbook across the USA in partnership with some of the largest casino operators in the world.
You had held top positions at HP and Microsoft before founding Unikrn. How different are the mainstream software companies and the gaming and betting companies in terms of challenges, job profile and working environment?
Rahul Sood: Every job is different, but wagering companies bring with them an enormous responsibility to work in partnership with regulators and governments. This happens in any industry, but wagering rightfully brings it to another level. That said, there's also a tremendous amount of crossover: software and gaming hardware companies are ultimately selling consumers an experience, and that's exactly what Unikrn does.
We're sitting at the intersection of three of the most blockbuster industries on earth, regulated gambling, esports & video games, and blockchain & cryptocurrency. It's never easy, but nothing good comes without hard work.
You have been a serial entrepreneur, having started entrepreneurship from an unusually young age. You have also worked with a number of startups while you were a General Manager at Microsoft Ventures. What is the one thing that separates successful startups from the failures? And what is your advice to startup founders and wannabe founders?
Rahul Sood: Great startups understand that a brand is nothing without 4 key components. An incredible product that people love, a strong team culture made of the smartest and most talented people who eat breath and sleep your mission, a thriving community of fans and evangelists, and most of all strong leadership and patience. All of these components become the foundation of your brand, which if applied correctly becomes a living breathing entity. Most people miss the community part, can you imagine Telsa, OnePlus, or Apple without a community? They'd be like nowhere!
Finally, on a lighter note, it is written on your Wikipedia page that "Sood first took an interest in computers at the age of 11, having disassembled and painted his first computer—an Apple IIc—before even turning it on". Did it really happen? And did you disassemble your first gaming device as well!? Do share an interesting anecdote to conclude the interview.
Rahul Sood: It absolutely happened, and I had successfully founded my boutique computer manufacturer, VoodooPC, just a few years later. I went on to sell that brand to HP. I guess everything that I've ever involved myself with is something I truly care about, for without that I don't think I'd be anywhere near where I am today.
eSports Betting Strategy – Key factors of success and what you should avoid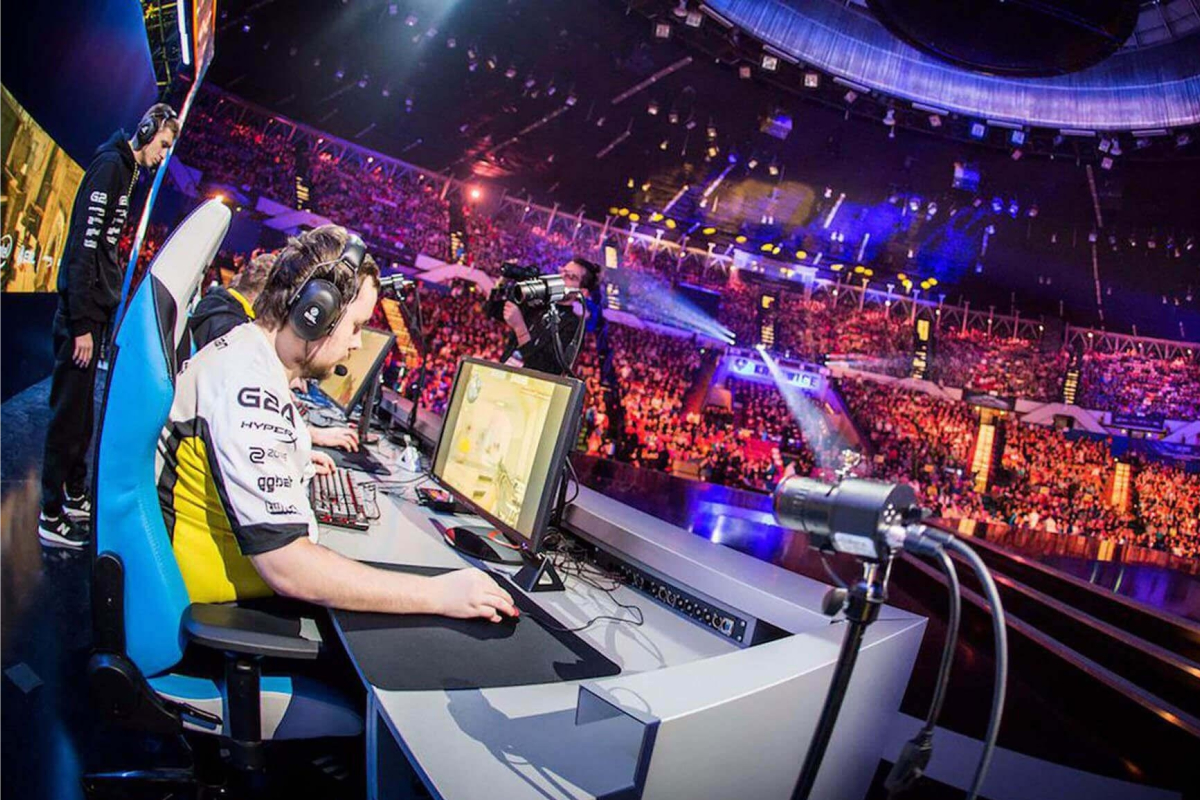 Reading Time:
4
minutes
Betting on eSports is becoming more and more popular every day. That shouldn't come as a surprise, since the market is flooded with online video games that are considered the new generation of sports, like League of Legends or Counter-Strike: Global Offensive.
The eSports industry is currently valued at over 1 billion dollars, and it's expected to grow even more in the coming years. But how can you use this information to your advantage?
Well, in recent years, bookmakers noticed the increase in demand for an eSports betting market. After understanding the potential, they quickly implemented a feature that allows gaming enthusiasts to bet on the outcome of the greatest gaming tournaments, like League of Legends World Championship or the Counter-Strike: Global Offensive Major Championships.
A significant advantage of eSports betting is that it works similarly to traditional sports, meaning that you will get odds based on team statistics, and you will have to decide which team will win the match. Mostly, if you're following all the major gaming championships, you should have a good idea regarding who will be victorious and bank some serious cash while you're at it.
If you want to be a serious bettor, having a well-defined eSports betting strategy is mandatory. Below, we've listed the key factors for success:
Choose a suitable bookmaker
Let's say you want to start betting on eSports right away. Well, if that's the case, you will want to sign up for a licensed casino operator, because otherwise you risk getting scammed by "pirate casinos" and even if you guessed the outcome correctly, you wouldn't be able to withdraw the winnings.
Even though this advice might sound like the most basic requirement for any aspiring bettor, many beginners have no idea where to get started. After running some tests, we've figured out that the platforms listed on this website are trustworthy, and many of them allow you to bet on your favorite eSports tournaments.
Additionally, the betting platform you go for must have low margins, best odds, and no bet amount limit. While it might sound like a daunting task, it's in your best interest to compare various bookmakers and choose the one that suits your needs.
Always research before planning your bets
Research is key in any betting market you're planning to get into. If you're an eSports fan, you surely spend hours watching professional teams battle each other on live stream or YouTube. However, you should never take that knowledge for granted.
Running in-depth research on eSports requires you to have a profound understanding of the game mechanics and how a team performs against another. Spend time getting to know the strategy used by all the teams participating in the championship, and you will begin noticing specific play patterns that could help you speculate the final outcome better.
For example, if you're a fan of League of Legends pro team SKT T1, you will notice that Faker, their mid-laner is able to win his lane and carry even if he is against a counter pick, as long as he's playing one of his main champions. However, if the enemy team bans Faker's best championship, SKT will be at a huge disadvantage, because their strategy revolves around their mid laner hyper carrying them in the late game. So, you can never be sure of a team's success, even if the odds are in their favor.
Keep track of your success
Being successful in betting requires a long-term strategy. Of course, racking up some easy wins because you got lucky might suffice, but if you're serious about eSports betting, you will need to measure how many guesses were made right and how many were wrong. After you've got a clear picture of your win rate, you can go ahead and analyze your losses and try figuring out what went wrong.
Implement a staking method
If you want to optimize your bankroll, you must implement a staking method in your betting. Necessarily, you will need to prioritize the events and adjust the value of the wagers accordingly. You don't want to bet too much on an underdog, even if your favorite player is part of that team. Still, if a team has an excellent reputation and has won a lot recently, you will surely want to wager more money on that event.
Now that you have a great idea on how to bet on eSports efficiently, it's time to learn some of the common wagering mistakes that you should avoid at all costs:
Avoid betting on too many games
Even if you're a complete beginner to eSports betting, you know that betting on every game is a bad idea, because you won't always find odds that offer a positive expected value. Therefore, you should carefully select the events that you bet on, based on the odds listed on the bookmaker's site and your general knowledge about the teams.
Never bet based on emotion
Just because you like a team or "your gut feeling" tells you that they will be victorious, it doesn't necessarily mean that your assumption is correct. Always make your betting decisions based on facts, and you should avoid getting "tilted." In a nutshell, being tilted means that after a losing streak, you decide to ditch your strategy and simply go with your intuition, which usually results In losing even more money.
Relying solely on the odds
New eSports bettors will see that an event has high odds, and they will instantly bet on the underdog just because they want to get a huge return fast. In reality, these odds are purely based on probability, meaning that they represent the bookmaker's estimation on what will happen. The higher the odds, the less likely that team is going to win.
We're not saying that an underdog will never win against a well-established team. However, you should never make bets based on the odds from the bookmaker. Instead, you should calculate the probability yourself by factoring in all the knowledge you have on the teams and by analyzing games where they go against each other (if available).
Now that you have a better understanding of how betting on eSports works, you can go ahead and start looking for opportunities. Before you go, keep in mind that patience is the key virtue of any gambler, so sometimes it's better not to bet at all instead of making a decision based on intuition or with just partial information.
Placing bets on eSports is just like playing them – many players understand the mechanics, but only a few of them will use them successfully and make it to the top!
Globe Renews Partnership Deal with Mineski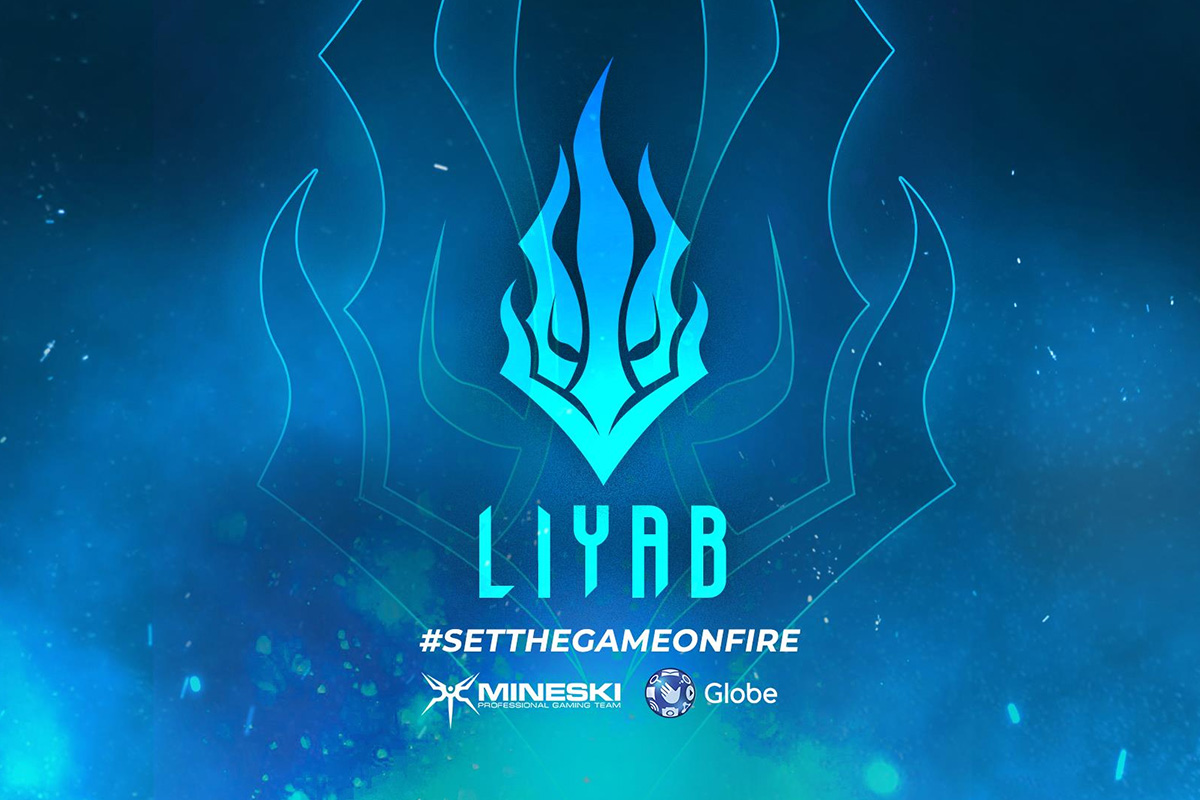 Reading Time:
< 1
minute
Globe Gaming, the gaming company based in the Philippines, has renewed its partnership with Mineski Philippines, the country's leading esports agency. The two companies will focus on developing Liyab Esports and the Philippine Pro Gaming League (PPGL).
Team Liyab will be expanded  with the inclusion of a team for League of Legends Wild Rift.
PPGL will also be made bigger and better by the inclusion of community leagues.
"Our partnership has been very fruitful for both Mineski and Globe," shares Jil Bausa-Go, VP for Get Entertained Tribe at Globe. "It is a journey marked with milestones which helped make Liyab, PPGL and our continuing vision for Philippine esports grow stronger and more resilient."
Ronald Robins, Founder and CEO of Mineski Global echoes this excitement for renewed ties with the telco giant: "This is definitely an exciting new chapter for us, and we are happy to have our partners at Globe remain steadfast and committed in accelerating our efforts to grow the esports industry. Unfazed by the current situation, our collaboration pledges to further promote the importance of esports, and the communities that support it in both the local and global stages."
F1 Esports Series presented by Aramco returns remotely for fourth season with record prize fund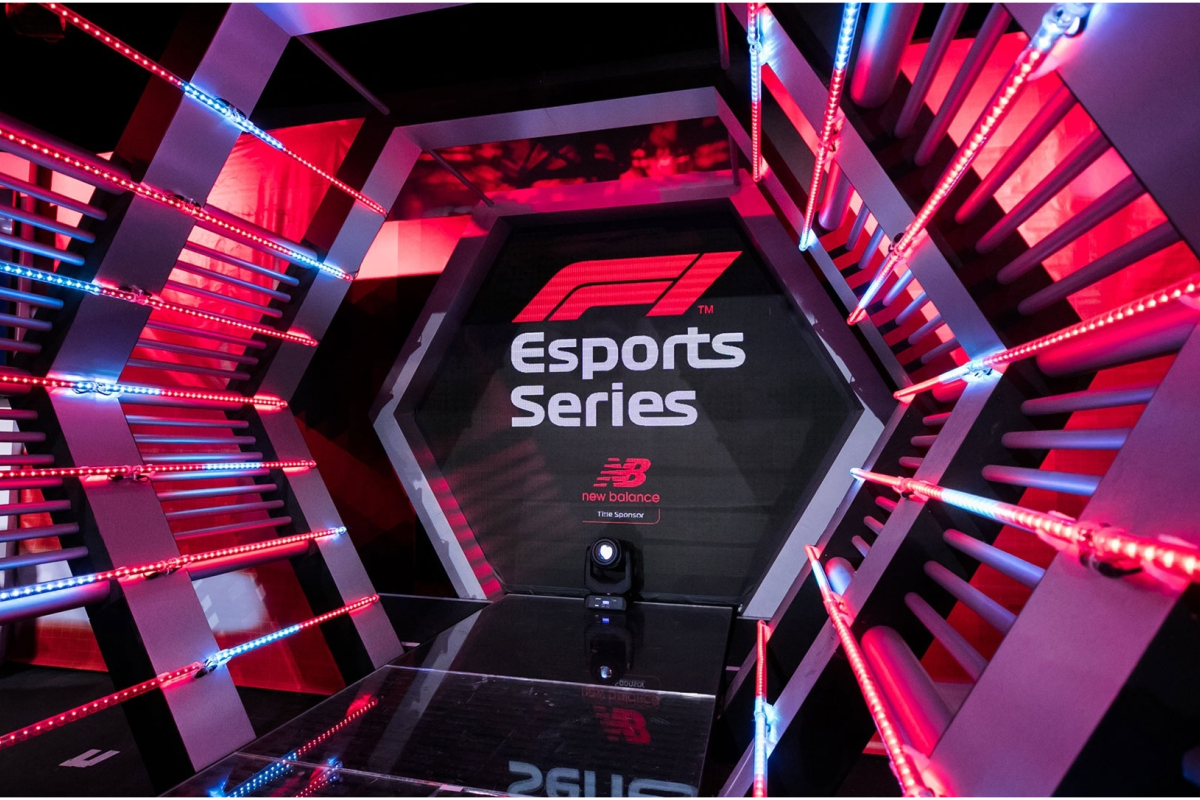 Reading Time:
4
minutes
Formula 1® has announced the F1 Esports Series presented by Aramco will return for a fourth season, with one of the biggest cash prize funds in sports simulation esports on offer at $750,000. The action gets underway with the "Pro Draft Reveal Show" on 27 August 2020, where the official F1 teams will reveal their selected roster of talented drivers. A record breaking number of participants of over 237,000 attempted to qualify for this year's competition as F1 Esports continues to enjoy its most exciting year yet.
As with other major sporting events, the F1 Esports Pro Series, which will take place this autumn, has adapted to the ongoing coronavirus pandemic and will therefore be operating remotely in 2020, with competitors racing from their own homes and team factories to ensure the safety of all the teams and drivers involved.
The F1 Esports Series has been more anticipated than ever before following the success of the Virtual Grand Prix series, which featured a host of sports and music stars and achieved over 30m views globally across eight events between March and June this year. The 2019 F1 Esports Series saw Ferrari's David Tonizza crowned drivers' champion alongside Red Bull, who took home the constructor's championship, with over 8.7m viewers across digital platforms and TV, and 169m social media impressions, making it the most successful season to date.
MAKING THE CUT AT THE "PRO DRAFT REVEAL SHOW"
This season's "Pro Draft Reveal Show" will air on 27 August, where teams will announce their line-ups for the 2020 season for the first time, with each team required to add at least one qualifying draft member to their three-driver roster from a group of 45 qualifiers. The 2020 qualfication routes saw record participation of over 237,000 entrants, a growth of +118% from 109,000 in 2019, with players competing on traditional consoles and also mobile for the first time.
All Pro Draft qualifying drivers are available for selection, with no knockout racing qualification as the series adapts to a shorter process due to the coronavirus pandemic, and the online draft and team picks will take place online in advance.
For the first time, the two winners of the highly successful inaugural season of the F1 Esports Series China Championship (organised by licensed partner Juss Intellisports), Tang Tianyu and Yuan Yifan, will also be available for team selection after their success in last year's regional campaign, where they came out on top as the fastest two drivers in the competition.
A BIGGER AND BETTER PRO SERIES
The Pro Series will run between October – December, following the same format as last season with a 12-round championship made up of four online events featuring three races, but races will now be run at an increased distance of 35%. There will also be a new full qualifying format for the 2020 season in line with real-life F1 World Championship.
F1 Esports Pro Series drivers will be racing on a bespoke version of the recently released F1 2020 official video game developed by Codemasters, with equipment provided by official supplier Fanatec, the world leader in professional simulator hardware, for a third season. Points scoring will once again follow real-life World Championship rules, with F1's Official Logistics Partner DHL rewarding an extra point to the driver with the fastest lap.
MORE CONTENT THAN EVER BEFORE
This year's Pro Series will provide fans with more content than ever before with eight live broadcasts, doubling last season's offering. There will be live racing on Wednesday and Thursday across an event week, and this season will also see the introduction of supplementary livestreamed qualifying sessions on both days further adding to the content proposition for fans across the globe.
The F1 Esports Pro Series 2020 will be broadcast on F1's social channels (Facebook, YouTube, Twitch and Huya), as well as select TV broadcast partners, with two live shows per event from the Gfinity Arena.
Julian Tan, Head of Digital Business Initiatives and Esports said:
"F1 Esports has had a huge year with the massive success of the Virtual Grand Prix series that we ran through lockdown. This has set us up well for the launch of the 2020 F1 Esports Series which will be our biggest and most innovative season yet. With over 237,000 participants this year, up from 109,000 participants in 2019, we are seeing incredible growth. We also continue to push boundaries by offering our largest ever cash prize fund of $750,000 which is industry-leading as well as continue to innovate by adapting quickly in the current landscape and operating the series entirely remotely as we look to ensure an enjoyable, but safe, Pro Series this year – we can't wait to get started!"
Frank Sagnier, Codemasters CEO said:
"The appetite for F1® content has never been greater. We saw tremendous success from the Virtual Grand Prix Series, and that momentum has carried through to the launch of F1® 2020. It's now time for the esports professionals to rise to the challenge. The 2020 F1 Esports Series presented by Aramco promises to be the most exciting and competitive to date. We can't wait for the virtual racing to begin."
John Clarke, Gfinity Chief Executive Officer said:
"The F1 Esports Series goes from strength to strength. Formula 1 has benefited from being an early adopter in the gaming space, with millions of young fans now engaging with the series. It is hitting the right notes in terms of driver performance, competitive racing and all round entertaining content. This year is going to raise the bar even higher. Expect high octane racing with lots of tension. Gfinity is proud to be a long-term esports operator for F1 and be at the heart of the design and delivery of this industry-leading competition".
2020 F1 Esports Series presented by Aramco:
Teams
Alfa Romeo Racing ORLEN F1 Esports
Mercedes-AMG Petronas Esports Team
BWT Racing Point F1 Esports Team
Red Bull Racing Esports
FDA Hublot Esports Team
Renault Vitality
Haas F1 Team Esports
Scuderia AlphaTauri Esports Team
McLaren Shadow
Williams Esports