How the NBA is Making Waves in eSports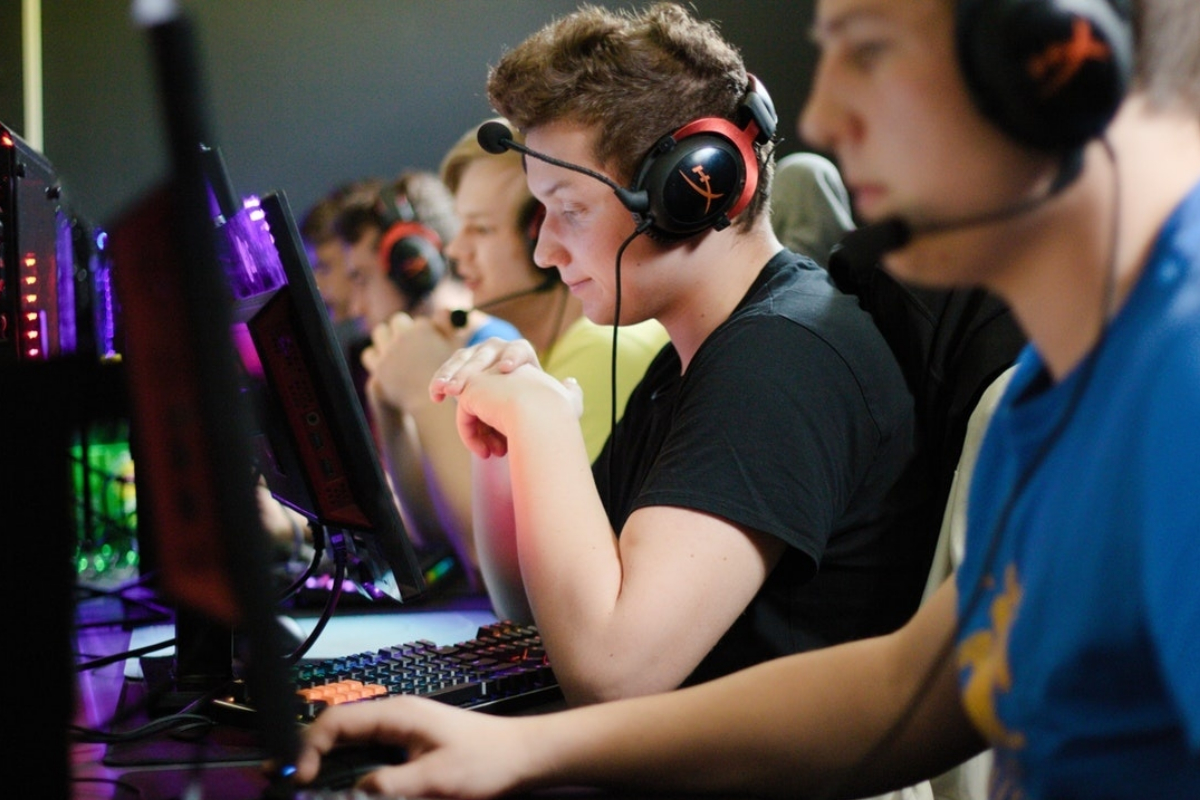 Reading Time:
4
minutes
The National Basketball Association has just turned 73 years old and is one of the four major leagues for professional level sports in North America. Thanks to this age and prominence, it is often considered the world's leading basketball league, with good reason. Whilst comprising of teams only from the United States and Canada, the NBA attracts many international players who join from every continent. In addition, the average NBA team is worth $1.9 billion, considerably more than teams in other leagues.
Expanding the Empire
The NBA is currently enacting a strategy to leverage its brand around the world, developing audiences in regions outside of the United States including the UK, Africa and China. As part of this it recently announced the launch of a NBA YouTube channel to stream games to sub-Saharan audiences. Next to this the NBA 2K League and YouTube announced that YouTube will stream live broadcasts of NBA 2K League games and distribute highlights on the official NBA 2K League YouTube Channel throughout the second season of the 21-team league.
YouTube will livestream all NBA 2K League games this season, including more than 230 regular-season, tournament and NBA 2K League Playoff and Finals games combined. All regular-season games take place at the NBA 2K League Studio Powered by Intel in Long Island City, N.Y.
The eSports Expansion
In 2017, the NBA and games developer Take-Two Interactive announced that 17 of the 30 NBA teams would be taking part in the inaugural NBA 2K eSports League. This list included big names like the New York Knicks, Philadelphia 76ers and the Toronto Raptors. The first of these eSports games took place in 2018, using the NBA 2K video games. Like real life games, NBA 2K eSports League games are contested between two teams of 5 players, making use of the "Pro-Am" mode found in the consumer version of NBA 2K 2018.
Just like in real life basketball, the eSports teams are generally made up of the following types of player:
Point guard: generally taking the on court leadership role for the team, typically having the best ball handling and passing skills to assist in creating shots
Shooting guard: typically the best shooter on the team, tasked with exploiting these skills, particularly when shooting from behind the three-point line
Small forward: often considered the most versatile position of the five, the small forward often takes on the role of the shooting guard, but is more likely to score baskets from lay-ups or slam dunks in contrast to the shooting guard's three-point shooting abilities
Power forward: a versatile role, similar to the centre, which requires shooting and defence skills against all types of players
Centre: typically the tallest players, defending against shots and collecting rebounds.
The "eSeason"
In the real world, the NBA Championship will be decided between the Toronto Raptors and the Golden State Warriors in mid June. Currently, odds comparison site Oddschecker is ranking the Raptors as favourites to take the crown. However, the NBA 2K eSports season begins in spring and finishes in summer. This timing allows the NBA to have its brand utilised for a larger portion of the year, beyond the end of the traditional basketball season.
First Mover Advantage
The NBA's announcement in 2017 that it would be launching the NBA 2K eSports League meant that it was the first major sports brand in the United States to enter the world of eSports. In contrast, most other eSports leagues are organised by tech companies like Intel – or games companies like Epic Games, the company behind Fortnite. Therefore, if the NBA is successful it will have several years of development to build a loyal eSports fan base, before rivals such as the National Football League or Major League Baseball join the party.
Growing Already
After a successful first year, four additional real life NBA teams will be joining the NBA 2K eSports League lineup, bringing the total number to 21. These new teams are: the Atlanta Hawks, the Los Angeles Lakers, the Brooklyn Nets and the Minnesota Timberwolves.The growth provides mutual benefits, since the teams will bring with them their own existing supporters who are more likely to follow their team's eSports team, than an unknown entrant. In addition, the fans of eSports are likely to also gain a stronger interest in the real life team, buying merchandise and visiting games.
Live Streaming
Just as traditional sports leagues like the NBA have sold rights to air games on TV, the NBA 2K eSports League has signed a deal to have its games streamed live over the internet. The deal with streaming platform Twitch sees all games shown live, available to its audience of 15 million daily active users. The multi year streaming deal also includes commentary and analysis, just like you would expect from traditional TV coverage of any other sport.
The NBA 2K eSports deal is not Twitch's first with the NBA. In December 2017, the two companies signed a deal that enabled Twitch to live stream games from the NBA G League, the official minor league, with up to 6 matches each week being distributed on the platform.
Sponsorship
Just like traditional sports leagues, the NBA 2K eSports League has signed a number of major sponsorship deals with large companies. Games are played on computers provided by gaming PC brand Alienware, using powerful processing chipsets supplied by Intel. Players use HyperX sponsored headsets and Scuf Gaming branded controllers. Teams also have their own sponsors, with their logos displayed on the teams' in-game uniforms, just like in real life.
Conclusion
The growth in eSports has been massive, with large sums of money now being invested in creating leagues with all of the hallmarks of a traditional sport. In its quest to become a global sports brand, the NBA has been able to leverage its existing assets to create a large following in eSports, almost overnight. By launching the league in 2018 with 17 existing NBA teams, the NBA 2K eSports League already had loyal fans of 17 established sports clubs who would want to support them. Thus, it has a pre-made fanbase, huge financial assets and an established brand to leverage sponsorship deals and to use in negotiations when selling streaming rights.
In addition, the NBA's venture into eSports is a significant opportunity to expand the reach of its brand into new geographic regions, as well as to new demographics that had not previously been interested in basketball. Even if a player does not become an avid watcher of NBA games, sales of the NBA 2K video game titles are also likely to benefit from the exposure of the NBA 2K eSports League.
GRID Becomes the Official esports Data Partner of Pinnacle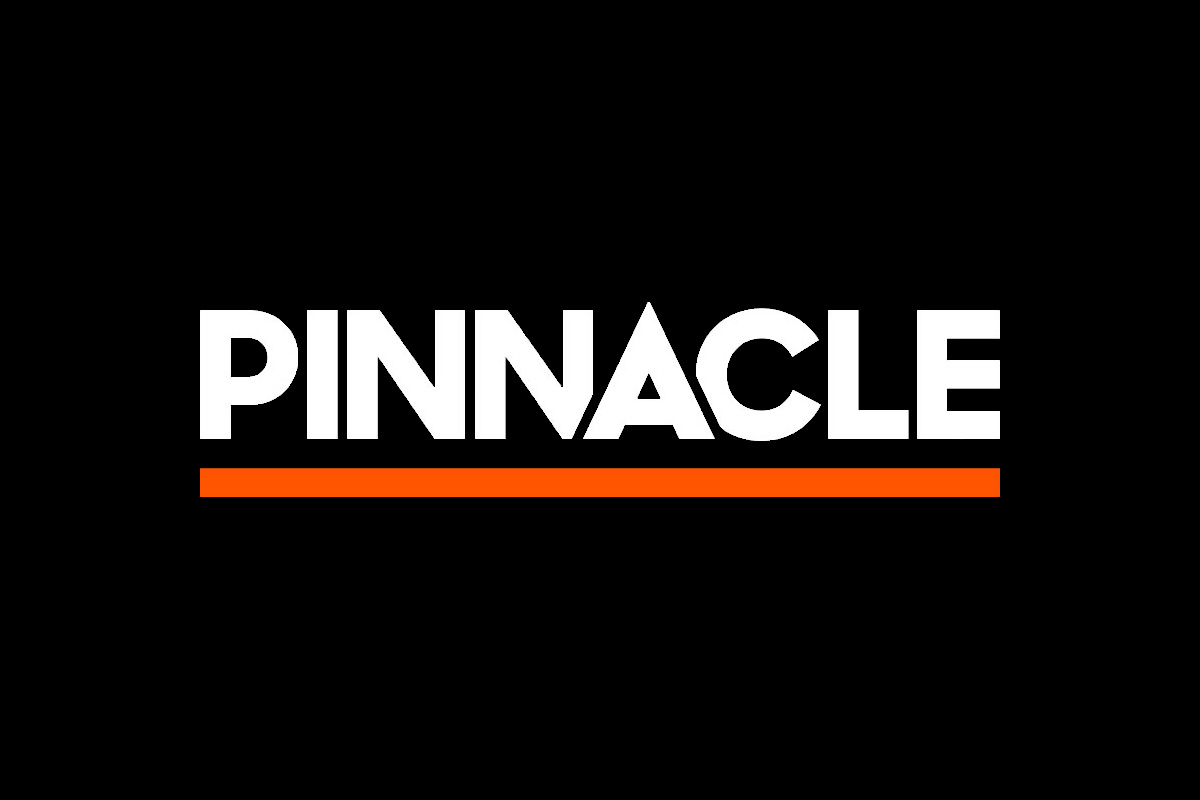 Reading Time:
1
minute
Pinnacle.com has announced GRID as its official esports data partner. The deal was officially announced by Pinnacle Trading Director Marco Blume and GRID CEO Moritz Maurer.
The deal grants Pinnacle the rights to access GRID's esports data to enhance its esports betting products. In addition to providing data, GRID will also act as a B2B partner through the promotion of Pinnacle Solution to its betting product clientele.
"We've gone from being one of the only bookmakers offering esports to having all the big names posting markets across different titles in the last few years. There's no question that the quality of our product is head and shoulders above anything else out there but we know we can't stand still and we have to work hard to stay at the top. This deal with GRID is an important part of the esports evolution at Pinnacle. We have a reputation to maintain and thanks to the quality of data that GRID can provide, we're only going to keep improving," Marco Blume, Trading Director of Pinnacle said.
"There is no secret as to Pinnacle's expertise across traditional sports and track record as a pioneer in esports betting. To align ourselves with such a powerful and well respected brand pays tribute to the work we have carried out to date in executing on GRID's vision of building a scalable data infrastructure across the most relevant esports titles whilst hitting the mark in regards to the quality of the data solutions we provide. Combining an unrivalled market share in official data assets with Pinnacle's trading powerhouse is an exciting proposition to bring to the market," Moritz Maurer, CEO of GRID said.
VENN-The New Home For Gaming, Esports And Pop Culture Entertainment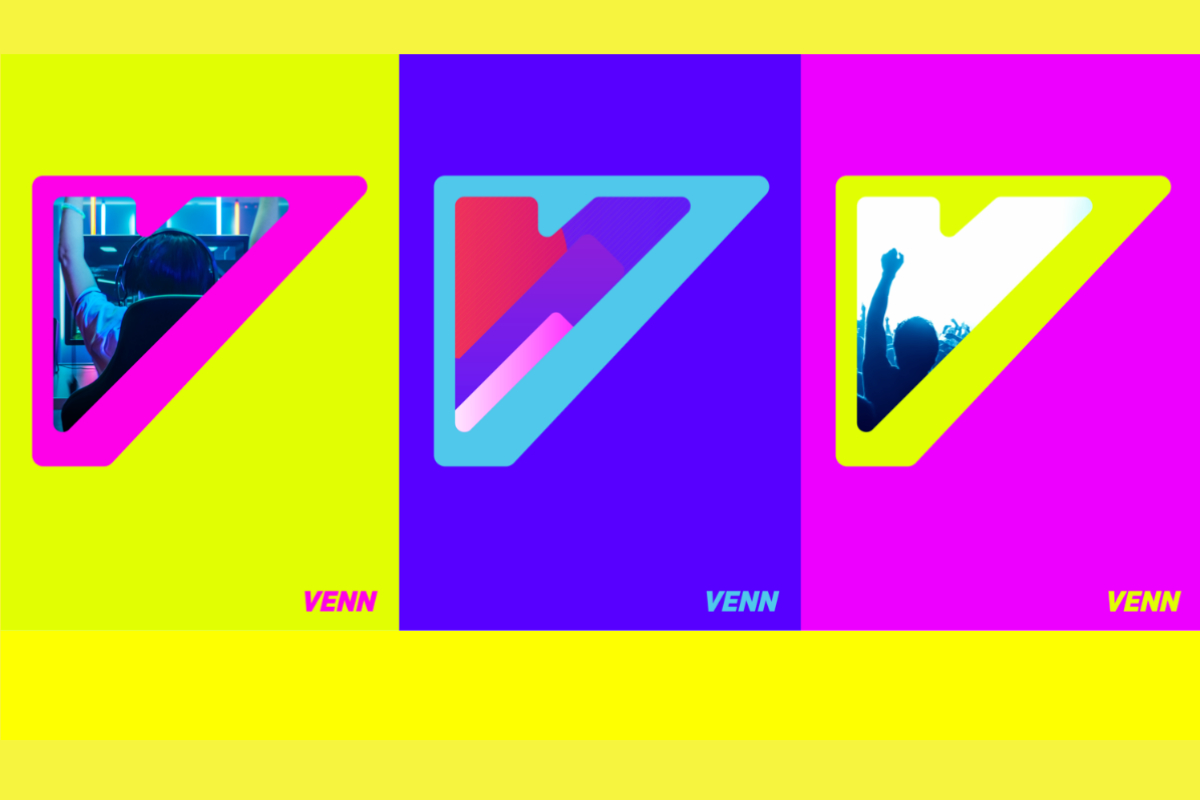 Reading Time:
3
minutes
Gaming industry visionaries Ariel Horn, the four-time Emmy winning producer that pioneered esports broadcast production at Riot Games and Blizzard Entertainment, and Ben Kusin, seasoned entrepreneur and former Global Director of New Media at Vivendi Games, announced the creation of VENN – a new network launching in 2020 with live studios in New York and Los Angeles, aimed at gaming, esports and entertainment audiences. With $17 million in seed round funding from investors spanning multiple industries, this new post cable TV network will cater to the $150 billion global gaming industry and live at the intersection of entertainment and gaming cultures.
"Video games continue to define the culture of today's youth. Streamers, casters, content creators, esports athletes – these are our new celebrities," said Ben Kusin, Co-CEO of VENN. "VENN is giving this generation an overdue home and a heartbeat, with bi-coastal broadcast studios incorporating live audiences, premium production values, a 24/7 linear offering, and engaging and innovative formats that elevate and promote a culture traditionally overlooked by broadcast media."
"We've been polishing our craft on global stages for years while dreaming up new ways to create memorable esports broadcast experiences," said Ariel Horn, Co-CEO. "VENN will bring together the best and brightest talent to apply the same creativity and big-picture thinking to greater gaming and entertainment content, building a bridge from our industry into the world that surrounds it."
The investment round is co-led by BITKRAFT, the first esports investment fund in the world with a diverse global portfolio of more than 35 companies across its two fund generations.
"It's about time we significantly raise the bar for video content in gaming and esports. We need to elevate the stars and stories in our community and provide a better and larger opportunity for brands to reach gamers. We have no doubt that Ariel and Ben are the guys to get this job done and are incredibly excited for a new level of entertainment value in gaming and esports," said Jens Hilgers, Founding Partner of BITKRAFT.
Additionally, VENN brings together an elite consortium of investors spanning the worlds of gaming, sports, entertainment, culture and business. Included in this group are:
–  Marc Merrill, co-founder of Riot Games
–  Mike Morhaime, co-founder of Blizzard Entertainment
–  Amy Morhaime, former head of global esports, Blizzard Entertainment
–  Kevin Lin, co-founder of Twitch
–  aXiomatic Gaming, a premiere esports investment group with holdings in gaming and esports properties including Team Liquid, Niantic and Epic Games
–  BDMI, a corporate venture capital arm of Bertelsmann, the global media, services, and education company
–  YuChiang Cheng, co-founder of World Golf Tour and President of Topgolf Media
–  Lifeline Financial Group, a full-service multi-family office based in Beverly Hills, representing high profile clients across sports and entertainment
–  Reimagined Ventures, the private capital group of Alec Litowitz, founder of Magnetar Capital and Cloud9 investor
"The exciting thing about VENN is its potential to expose what is so compelling about gaming culture to a wider audience," said Marc Merrill, Co-Founder, Riot Games. "I look forward to seeing the content they create and the opportunities they're going to open up for players everywhere."
Designed for fans across all platforms, VENN was created as a singular media brand to unite a fragmented media marketplace. Its content will span multiple categories of entertainment, with original programming produced both in-house and with some of the biggest names and creators in gaming, entertainment, streaming, and esports.
"I'm proud to support the team at VENN on an exciting new milestone for digital entertainment," said Mike Morhaime, Co-Founder, Blizzard Entertainment. "Having a central location for high quality content from across the industry is an important foundational step for gaming communities."
"The explosion in gamer-driven digital entertainment over the past decade has shown that traditional models must evolve to keep up with this new audience," said Keith Titan, Partner at BDMI. "We believe that Ben and Ariel bring the passion, experience, and authenticity critical to creating content that serves, engages and challenges the digital audience. We're thrilled to be part of their support network as they put this bold new vision into action."
"VENN will be everywhere the gaming audience consumes content: Streaming platforms, VOD, 24/7 linear and social networks," said Ariel Horn. "Pioneering a truly interactive broadcast network will enable the kind of experiences these audiences demand."
More information on VENN will be released in the coming months and you can learn more by visiting the company's website – www.venn.tv and following VENN on social media @watchvenn.
About VENN:
VENN is a new 24/7 post-cable TV network aimed at gaming, esports and entertainment audiences. Launching in 2020 and broadcasting live from studios in New York and Los Angeles, VENN will be distributed across a broad range of media platforms and offer original programming produced in-house and in partnership with some of the biggest names and creators across industries.
Source: VENN
ESIC Announces Rebrand From "Coalition" To "Commission"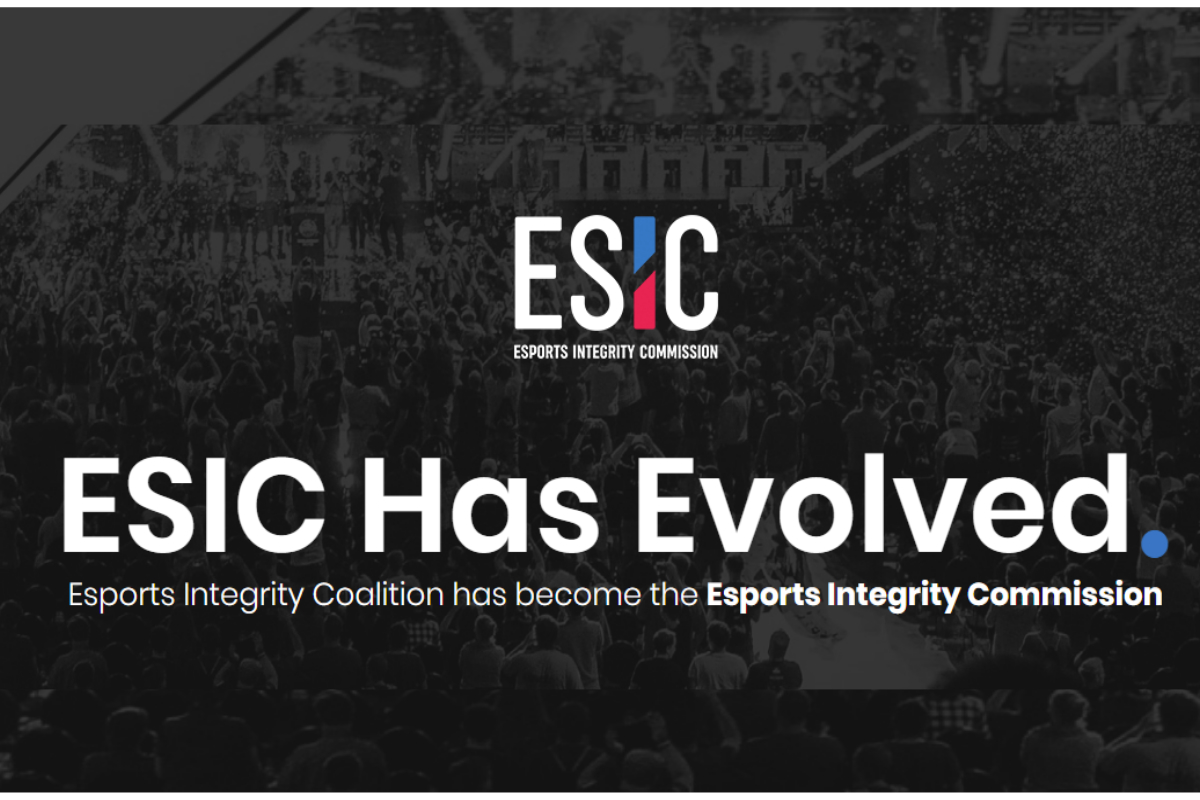 Reading Time:
2
minutes
ESIC announces a rebrand from Esports Integrity Coalition to Esports Integrity Commission. This change comes as ESIC refines its operational strategy to more meaningfully target the integrity needs of the international esports industry.
ESIC was founded in 2015 by key esports stakeholders and operated as a 'Coalition' of members. Since then, ESIC has delivered a steady stream of integrity outcomes for the esports industry including an Anti-Corruption Program, Anti-Doping Program, Player Codes of Conduct, and several other best practice standard schemes. The implementation of these best practice Codes by leading esports stakeholders such as ESL, Dreamhack, and many others has allowed ESIC to make tangible contributions to the industry, in the form of sanctions against individuals who attempt to use esports as a vehicle for fraud. Most recently, ESIC cooperated with the Victorian Police in Australia in an investigation leading to the arrests of six individuals allegedly fixing esports matches for profit.
The Esports Integrity Commission will continue to serve the industry in dispensing its integrity function to a variety of esports stakeholders internationally. With a proven track record in delivering results as an integrity body commissioned by its members, for the benefit of its members and industry at large – ESIC is poised to take on a significantly more ambitious mandate, filled with new initiatives.
In light of this refined approach, ESIC has put a call out for the buy-in of industry stakeholders seeking to contribute to the overall sustainability of the industry in order to work together for the continual growth of esports internationally.
Ian Smith, Commissioner of the Esports Integrity Commission: "I am really proud that we have reached the point where a rebrand helps us evolve at the same speed as the esports industry is evolving. We have been around for four years and the growth in the industry has been phenomenal and I am pleased that it has been the same with us. I look forward to the increased professionalisation of both ESIC and the esports industry. I am particularly looking forward to announcing our new chairman in the coming weeks."
Stephen Hanna, Director of Global Strategy and Partnerships at the Esports Integrity Commission said: "As the foremost integrity body in esports, it is the responsibility of ESIC to deliver integrity beyond its initial coalition of members and to the broader esports industry. This move reinforces ESIC's desire to serve the broader industry's changing needs. Alongside this rebrand, we will be announcing several new initiatives which will bring integrity to a variety of new esports stakeholders."