How the NBA is Making Waves in eSports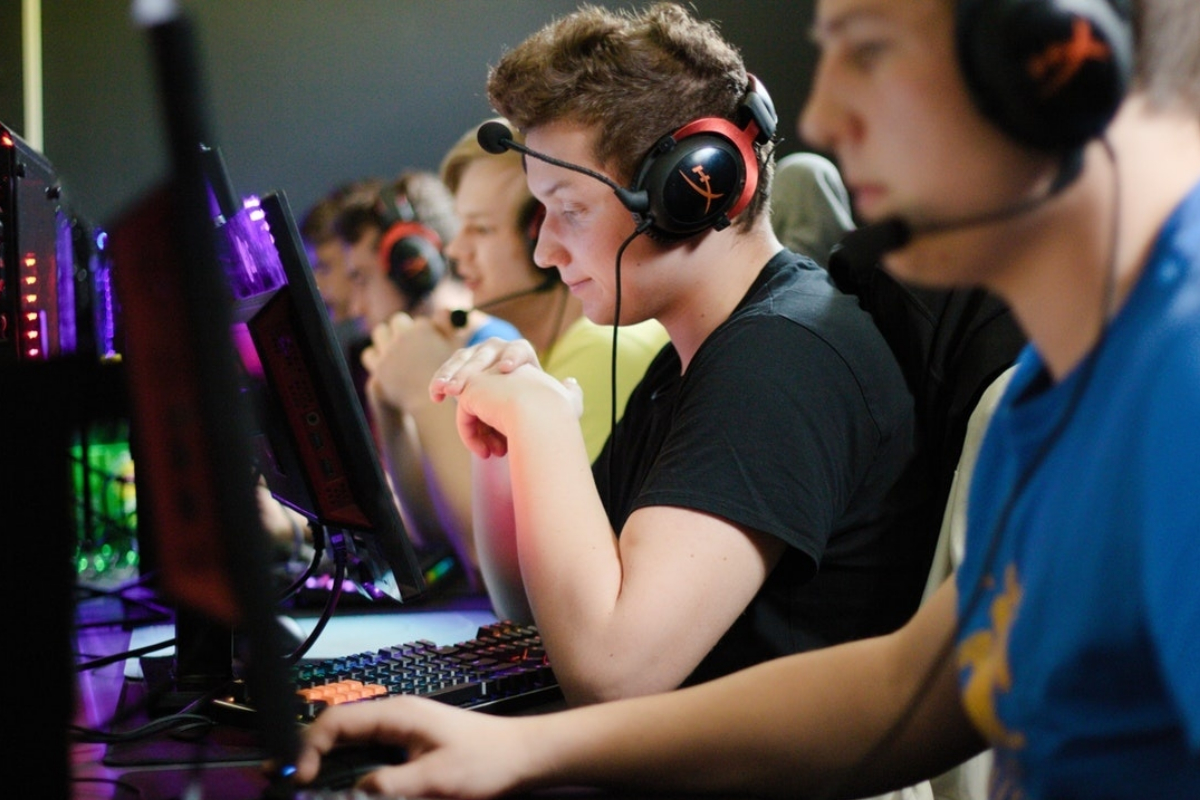 Reading Time:
4
minutes
The National Basketball Association has just turned 73 years old and is one of the four major leagues for professional level sports in North America. Thanks to this age and prominence, it is often considered the world's leading basketball league, with good reason. Whilst comprising of teams only from the United States and Canada, the NBA attracts many international players who join from every continent. In addition, the average NBA team is worth $1.9 billion, considerably more than teams in other leagues.
Expanding the Empire
The NBA is currently enacting a strategy to leverage its brand around the world, developing audiences in regions outside of the United States including the UK, Africa and China. As part of this it recently announced the launch of a NBA YouTube channel to stream games to sub-Saharan audiences. Next to this the NBA 2K League and YouTube announced that YouTube will stream live broadcasts of NBA 2K League games and distribute highlights on the official NBA 2K League YouTube Channel throughout the second season of the 21-team league.
YouTube will livestream all NBA 2K League games this season, including more than 230 regular-season, tournament and NBA 2K League Playoff and Finals games combined. All regular-season games take place at the NBA 2K League Studio Powered by Intel in Long Island City, N.Y.
The eSports Expansion
In 2017, the NBA and games developer Take-Two Interactive announced that 17 of the 30 NBA teams would be taking part in the inaugural NBA 2K eSports League. This list included big names like the New York Knicks, Philadelphia 76ers and the Toronto Raptors. The first of these eSports games took place in 2018, using the NBA 2K video games. Like real life games, NBA 2K eSports League games are contested between two teams of 5 players, making use of the "Pro-Am" mode found in the consumer version of NBA 2K 2018.
Just like in real life basketball, the eSports teams are generally made up of the following types of player:
Point guard: generally taking the on court leadership role for the team, typically having the best ball handling and passing skills to assist in creating shots
Shooting guard: typically the best shooter on the team, tasked with exploiting these skills, particularly when shooting from behind the three-point line
Small forward: often considered the most versatile position of the five, the small forward often takes on the role of the shooting guard, but is more likely to score baskets from lay-ups or slam dunks in contrast to the shooting guard's three-point shooting abilities
Power forward: a versatile role, similar to the centre, which requires shooting and defence skills against all types of players
Centre: typically the tallest players, defending against shots and collecting rebounds.
The "eSeason"
In the real world, the NBA Championship will be decided between the Toronto Raptors and the Golden State Warriors in mid June. Currently, odds comparison site Oddschecker is ranking the Raptors as favourites to take the crown. However, the NBA 2K eSports season begins in spring and finishes in summer. This timing allows the NBA to have its brand utilised for a larger portion of the year, beyond the end of the traditional basketball season.
First Mover Advantage
The NBA's announcement in 2017 that it would be launching the NBA 2K eSports League meant that it was the first major sports brand in the United States to enter the world of eSports. In contrast, most other eSports leagues are organised by tech companies like Intel – or games companies like Epic Games, the company behind Fortnite. Therefore, if the NBA is successful it will have several years of development to build a loyal eSports fan base, before rivals such as the National Football League or Major League Baseball join the party.
Growing Already
After a successful first year, four additional real life NBA teams will be joining the NBA 2K eSports League lineup, bringing the total number to 21. These new teams are: the Atlanta Hawks, the Los Angeles Lakers, the Brooklyn Nets and the Minnesota Timberwolves.The growth provides mutual benefits, since the teams will bring with them their own existing supporters who are more likely to follow their team's eSports team, than an unknown entrant. In addition, the fans of eSports are likely to also gain a stronger interest in the real life team, buying merchandise and visiting games.
Live Streaming
Just as traditional sports leagues like the NBA have sold rights to air games on TV, the NBA 2K eSports League has signed a deal to have its games streamed live over the internet. The deal with streaming platform Twitch sees all games shown live, available to its audience of 15 million daily active users. The multi year streaming deal also includes commentary and analysis, just like you would expect from traditional TV coverage of any other sport.
The NBA 2K eSports deal is not Twitch's first with the NBA. In December 2017, the two companies signed a deal that enabled Twitch to live stream games from the NBA G League, the official minor league, with up to 6 matches each week being distributed on the platform.
Sponsorship
Just like traditional sports leagues, the NBA 2K eSports League has signed a number of major sponsorship deals with large companies. Games are played on computers provided by gaming PC brand Alienware, using powerful processing chipsets supplied by Intel. Players use HyperX sponsored headsets and Scuf Gaming branded controllers. Teams also have their own sponsors, with their logos displayed on the teams' in-game uniforms, just like in real life.
Conclusion
The growth in eSports has been massive, with large sums of money now being invested in creating leagues with all of the hallmarks of a traditional sport. In its quest to become a global sports brand, the NBA has been able to leverage its existing assets to create a large following in eSports, almost overnight. By launching the league in 2018 with 17 existing NBA teams, the NBA 2K eSports League already had loyal fans of 17 established sports clubs who would want to support them. Thus, it has a pre-made fanbase, huge financial assets and an established brand to leverage sponsorship deals and to use in negotiations when selling streaming rights.
In addition, the NBA's venture into eSports is a significant opportunity to expand the reach of its brand into new geographic regions, as well as to new demographics that had not previously been interested in basketball. Even if a player does not become an avid watcher of NBA games, sales of the NBA 2K video game titles are also likely to benefit from the exposure of the NBA 2K eSports League.
DouYu International Holdings Ltd Raises $775 Million in U.S. IPO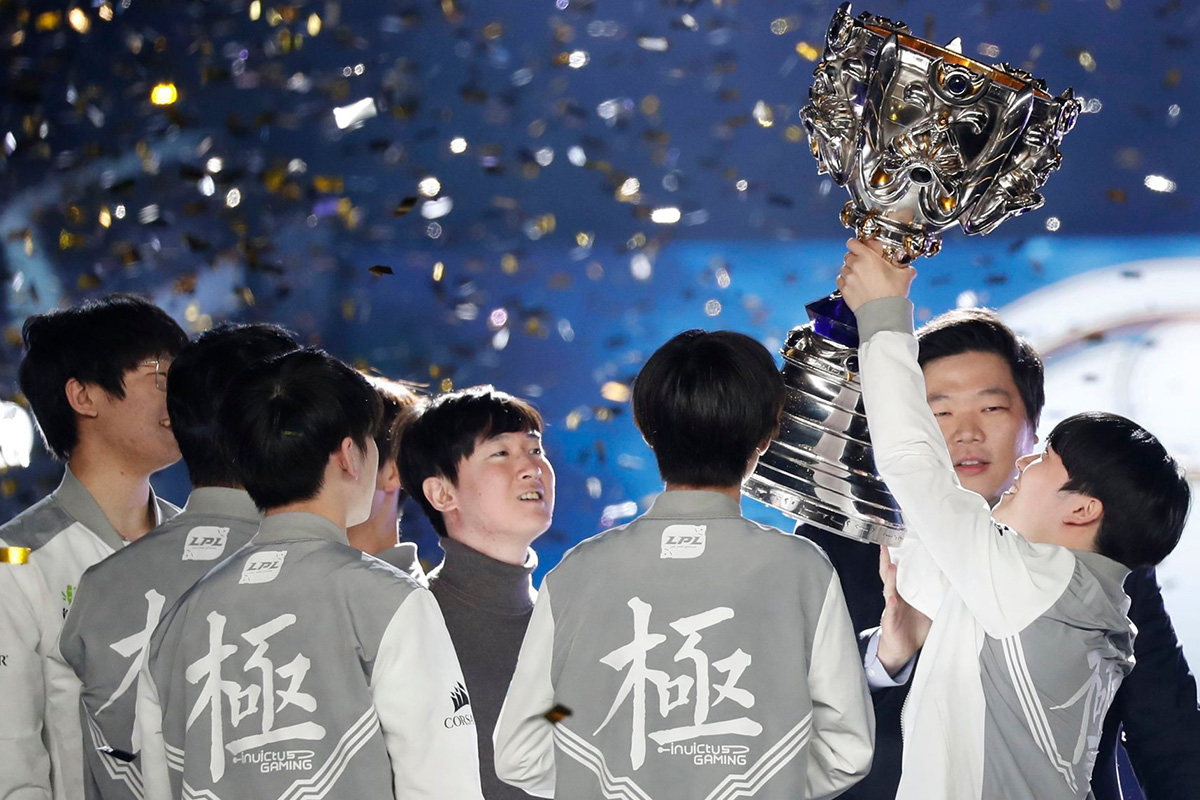 Reading Time:
1
minute
DouYu International Holdings Ltd, a Chinese video-streaming service which is backed by the Tencent Holdings Ltd, has raised $775 million through an initial public offering in the U.S.
DouYu sold 67.39 million American depositary shares at $11.50 apiece, at the bottom of an indicative price range of $11.50 to $14 a share. The IPO values the company at nearly $4 billion, including restricted shares issued to employees under a share-based compensation program.
In 2018, around 683 million people or roughly half the country's population, played games on phones, computers or game consoles. The market-research firm forecasts that number will reach 878 million or nearly a third of videogamers globally in 2023.
MTG Announces Investments in 7 Gaming and Esports Startups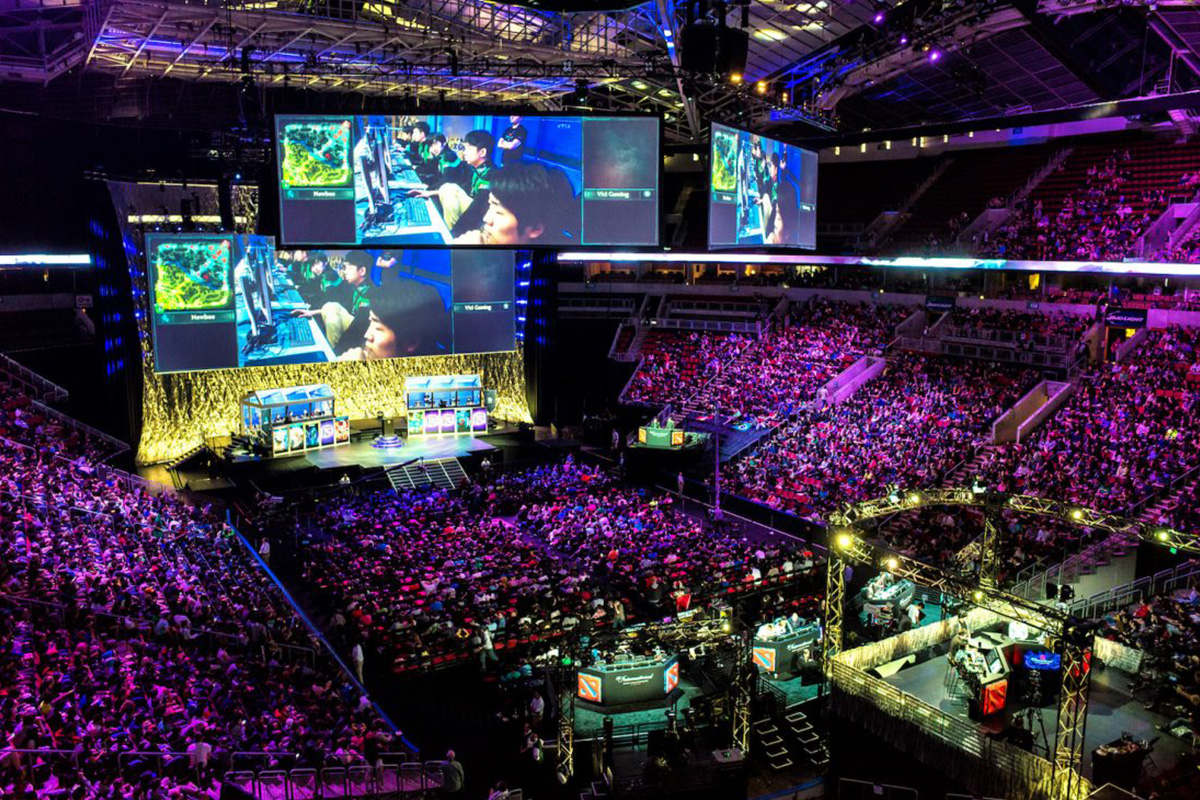 Reading Time:
1
minute
Modern Times Group MTG AB has announced its latest VC Fund investments ahead of its Q2 financial report. Investments in the first half of 2019 amount to a total of USD 11 million including capital commitments and span start-up and growth companies in the US and Germany.
Among the investments are Redwood City-based Dorian, Austin based game developer Tonk Tonk Games, gamer rewards platform Playfull from Los Angeles, German game studio Sviper founded by Ex-InnoGamers and San Diego-based GoMeta.
MTG owns 100% of Swedish DreamHack and over 82% of German founded ESL, the two largest brands in esports worldwide. Its largest VC investments in terms of estimated value are BITKRAFT fund LP positions, AppOnboard, Phoenix Labs, the Play Ventures fund LP position and Sviper. It also owns majority positions in San Francisco-based game studio and publisher Kongregate and German game developer and publisher InnoGames.
"Gaming and esport is the future of entertainment, and we are excited to invest in what we believe are seven of the most promising early stage startups with excellent teams, products and ideas," Jørgen Madsen Lindemann, President and CEO of MTG said.
"We are already seeing attractive valuation upticks based on latest financing rounds in our investments, such as Phoenix Labs, AppOnboard and the BITKRAFT seed fund. Deal flow and value creation opportunities continue to improve now that we have established MTG as a leading games & esports VC in the West," Arnd Benninghoff, EVP of esports and games at MTG said.
2019 NBA 2K League Playoffs/Finals Credential Application Advisory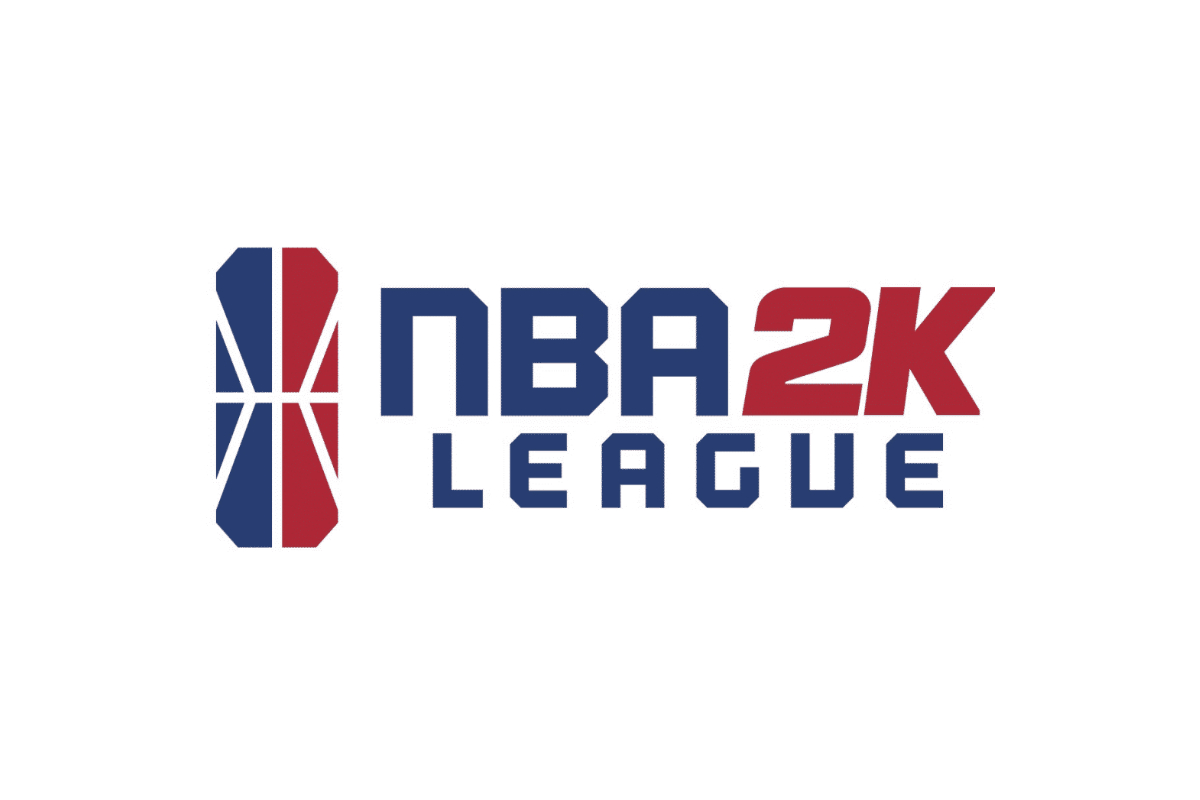 Reading Time:
2
minutes
Applications are now being accepted for working media credentials for the 2019 NBA 2K League Playoffs and 2019 NBA 2K League Finals. The playoffs will tip off Wednesday, July 24, with the best-of-three quarterfinals and semifinals taking place over three days of gameplay. The playoffs will culminate with the best-of-five 2019 NBA 2K League Finals on Saturday, August 3. All playoff games take place at the NBA 2K League Studio Powered by Intel in Long Island City, New York.  To view the NBA 2K League schedule, click .  To view the current NBA 2K League standings, click here.
To request credentials, all of the steps set forth below must be completed. Incomplete applications will not be considered.
All NBA 2K League Playoffs credential applications must be completed by Tuesday, July 23, 2019.
All NBA 2K League Finals credential applications must be completed by Thursday, August 1, 2019.
REQUESTING CREDENTIALS:
Editors/Directors: Media credentials must be requested by the Editor/Director for the applying news organization, who must designate credentials being requested and the name(s) of the individual(s) at the applying news organization who will be using the credentials. Only requests coming from the Editor/Director will be considered.
Please be advised that media space and workspace seating at the NBA 2K League Studio Powered by Intel is extremely limited and will be assigned.
To request a credential, please email Devon Garden (DGarden@nba.com) the following information below:
Outlet Name/website:
Editor Name and email:
Journalist Name(s) and email(s):
Job function (Reporter, photographer, Videographer, etc…etc…)
Requested Dates of Coverage:
APPROVAL PROCESS:  News organizations will receive an email confirming whether their credential requests have been approved.  Any changes to your credential requests must be made to Devon Garden by email at DGarden@nba.com.
DISTRIBUTION PROCESS:  All NBA 2K League media credentials will be issued by the NBA 2K League on your approved days of coverage at the NBA 2K League Studio Powered by Intel. Please bring photo identification to facilitate credential pick-up. Credentials will not be mailed.
PARKING: The NBA 2K League will not provide media parking. The closest subway stop is located at Court Square – 23rd Street. Valet parking is available on weekends for a fee at the Ravel Hotel located nearby.
HOTELS: Please note that the NBA 2K League does not have an allotment of hotel rooms reserved for media.
Please note that NBA 2K League, NBA, WNBA, and NBA G League event credentials are issued on an event-by-event basis. An approved credential for prior events does not guarantee credentials for future NBA events.
For NBA 2K League questions, please contact Elliot Steinbaum via email at esteinbaum@nba.com.