Infographic – Libra: Cryptocurrency By Facebook (In 5 Minutes)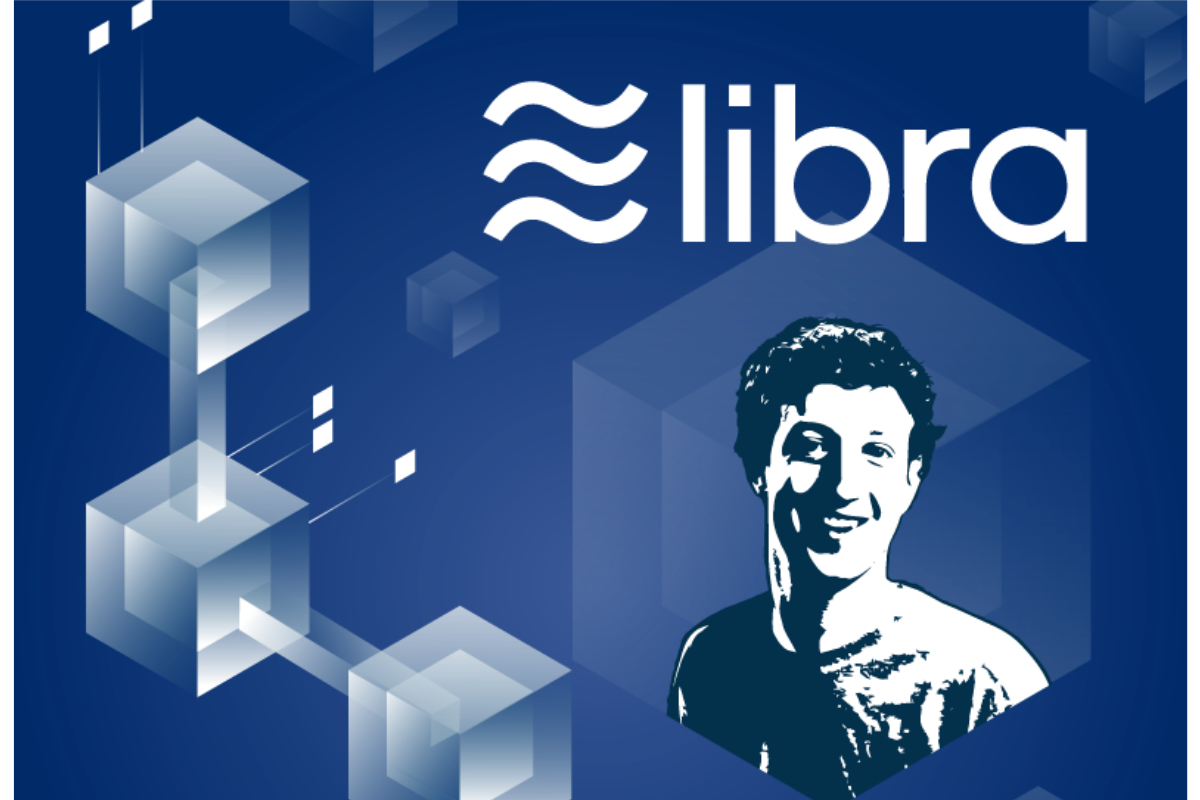 Reading Time:
2
minutes
It is very difficult to believe that there are still some people out there who don't have access to basic banking needs and 31% of the population is still unbanked and 85% of transaction happens in the form of cash even at this extent of modernization where digitalization completely took over the world.
The idea of designing a currency which enables access to currency and empowers the whole world is ignited by considering all these circumstances and finally it happened.
One of the most reputable and popular social media giant FACEBOOK has taken a step to improve the financial conditions and infrastructure and introduce Libra.
Libra is a decentralized cryptocurrency build on blockchain technology, it ensures the safety and enables access to everyone no matter where you are from or who you are.
Libra is for everyone, you may be in one corner of the world and you want to send money to another corner, with Libra it is possible within seconds and there is no reason to worry about transaction charges because the transaction charges are very minimal.
A reserve is made for Libra which prevents it from falling into speculation theories and to keep the value of Libra stable.
There are massive fluctuations in the value of other cryptocurrencies, but in the case of Libra it is different, even a common will guess what will be the value of Libra coin in the future.
Reserve is backed by a set of stable and liquid assets, it works with a competitive group of exchanging platforms, which boosts up the confidence of consumers that they can resale their Libra any time they want at a good value.
Although the developer of Libra is Facebook that does not give the right to control and authorize the operations. They have formed an association named The Libra Association. The members of the association are formed by the validator nodes of the network, any institution that controls a validator node and claims stake can become founding member.
As Libra is powered by Blockchain technology it prevents attacks on Libra with the help of LibraBFT (Byzantine fault tolerance) and it is allocated in a way to control both ownership and transfer of Libra.
The Move is a new programming language used in Libra. It executes custom transactions and smart contracts. The significant feature of Move is that a means can never be copied it can only be transferred among program storage locations.
The safety of Move allowed to execute important parts of Libra Protocol in Move, inclusive of Libra coin, validator management and processing transactions.
The organizations that wish to become a founding member should meet a specific list of criteria, once they are in will be offered with Libra Investment Tokens, incentives and transaction refunds.
Considering all these factors one can clearly say that Libra will definitely revolutionize the digital currency field and it will help millions of people to experience the money in a never before way.
Checkout the following infographic on – Libra: Cryptocurrency By Facebook (In 5 Minutes) – Developed by Karthik at MrBTC.org.
COVID-19: Health Workers Battle Amidst Shortage, Crypto-Community Steps Up to Help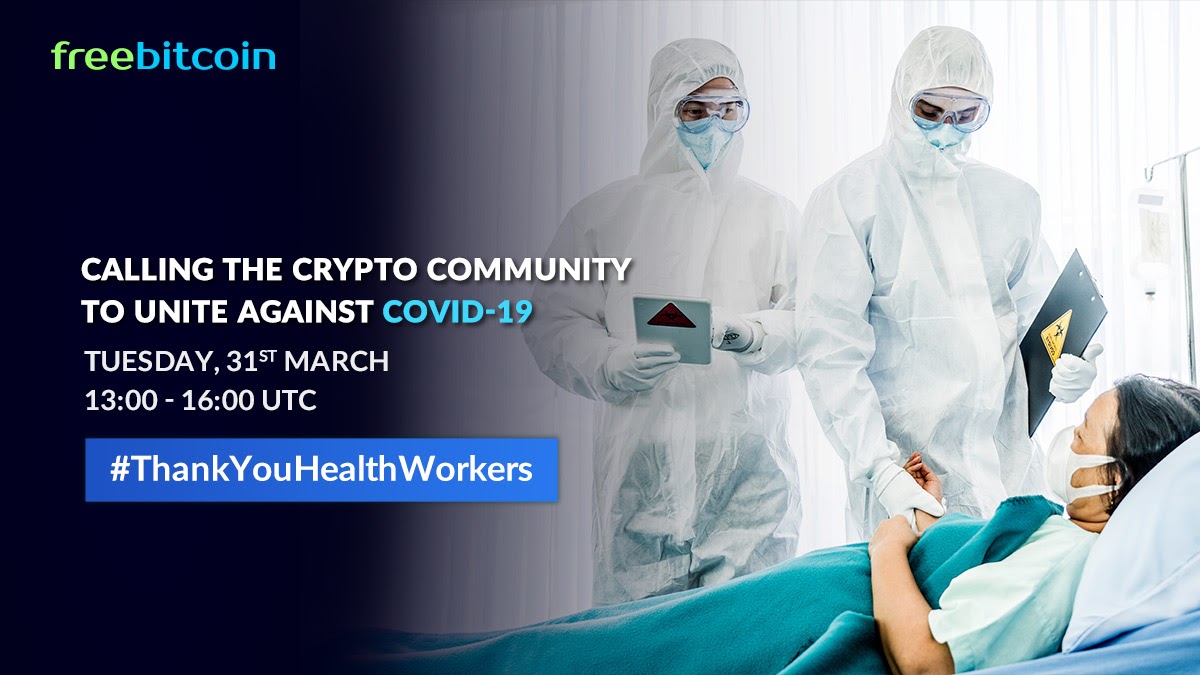 Reading Time:
2
minutes
The numbers keep rising.
In the 3 months since it was first detected, the novel coronavirus (COVID-19) has infected upwards of 725,000 people all around the world, claiming over 34,000 lives, and counting.
Amidst this global pandemic, healthcare workers are selflessly working around the clock to treat the infected and to contain and prevent the spread of COVID-19. They are our first line of defense in the battle against the virus.
However, this fight is slowly and steadily turning into a "war with no ammo".
A Critical Shortage of Equipment
Doctors, nurses, and medical workers are reporting a lack of protective gear, including proper masks, medical gowns, and eye gear that serve to protect them from contracting the infection and in turn, spreading it to their families and others.
The situation is dire: hundreds of healthcare workers have been forced into quarantine in the US as the virus gains in strength every single day. Nearly 10% of Italy's COVID-19 cases are healthcare workers themselves.
However, they still keep fighting the pandemic so that we can stay safe at home. And while at home, some of us are coming up with "novel" ways to support them:
The Crypto-Community Steps Up
FreeBitco.in, a leading bitcoin gaming website and free bitcoin faucet, is spearheading an initiative called the "#ThankYouHealthWorkers" campaign.
On Tuesday, 31st March, between 13:00 – 16:00 UTC, the campaign goes live on their website. FreeBitco.in will donate 20% of the House Edge Revenue earned during the 3-hour donation window to the coronavirus relief fund.
If you'd like to support the masked heroes on the frontlines too, follow the steps given below:
Head over to FreeBitco.in
Create an account in seconds
Click on Multiply BTC
Play the Bitcoin Dice game between 13:00 – 16:00 UTC on 31st March
FreeBitco.in will donate 20% of the house edge revenue earned
The proceeds from this fundraiser will be donated to Direct Relief, an organization that is "coordinating with public health authorities, nonprofit organizations and businesses in the U.S. to provide personal protective equipment and other items to health workers responding to Corona (COVID-19)."
"Anything we do is negligible compared to the sacrifice made by the healthcare workers during this pandemic," said "wetsuit", the founder of FreeBitco.in. "We urge the crypto-community to come together and support the #thankyouhealthworkers campaign."
The threat is real, but so is the sacrifice. Stay home, stay safe, and join the cause by contributing to COVID-19 relief for healthcare workers. Share this article with as many people as you can with the hashtag #ThankYouHealthWorkers. If all of us band together, we could turn the tide against the coronavirus in no time.
Investor Procedures On Swap, Consolidation And Staking Options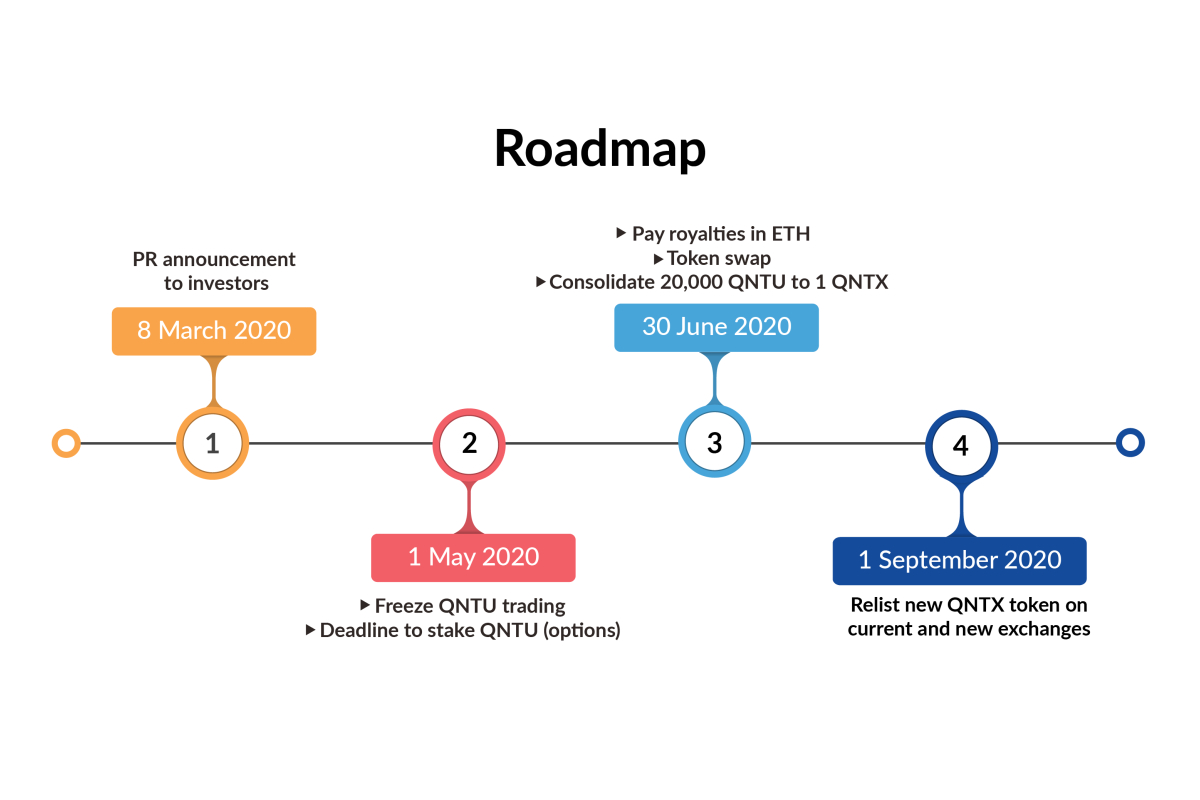 Reading Time:
2
minutes
 As announced on March 8th, 2020, Quanta is now ready to release the set of procedures to investors.
Swap into QNTX and Choose Staking Option
If you hold QNTU tokens and wish to either swap and/or stake them, do not sell your QNTU tokens thru your Crypto Exchange by May 1st, 2020. Use these steps to swap into new QNTX tokens prior to May 1st, 2020 at the ratio of 20,000 QNTU for 1 QNTX but note that these tokens cannot be redeemed until September 2020 or thereafter. Staking bonus and maturity will be 100% for 2Y, 50% for 1Y, 25% for 6M, 15% for 3M and 10% for 1M. Know Your Customer (KYC) will be performed before new QNTX tokens will be released for trading on or after September 1st, 2020.
Steps
Choose language by clicking country flag for ENG/JP
Register for new account or login as existing account holders
Complete registration details
Login with your email address and password
Transfer your QNTU tokens to your new wallet address no later than May 1st, 2020
Choose to only swap or to swap & stake for different maturity to receive token bonus
Receive new QNTX tokens after KYC and token issuance
Trade QNTX on or after listing date of September 1st, 2020
If you're encountering problems or have any queries, you may contact Quanta token support group at [email protected]
No Swap or Staking
If you do not wish to swap and/or stake, please sell your QNTU tokens thru your Crypto Exchange no later than final trading date of May 1st, 2020. If you sell your QNTU tokens, you will not receive any QNTX tokens and no staking benefits.
Royalties
Wallet addresses are being compiled for eligible token holders who will receive their ETH royalty payments in June 2020.
About Quanta:
Quanta is a pioneer in the development of blockchain solutions for gaming. In 2017, the company launched the first licensed blockchain lottery, fully utilising blockchain together with its NMI-certified random number generator, Randao, which is entirely built and operated on blockchain. Quanta's utility token, QNTU trades on six renowned cryptocurrency exchanges including HitBTC and Bit-Z.
Kronoverse to Forge New Paths in the esports Industry Through Partnership with ESL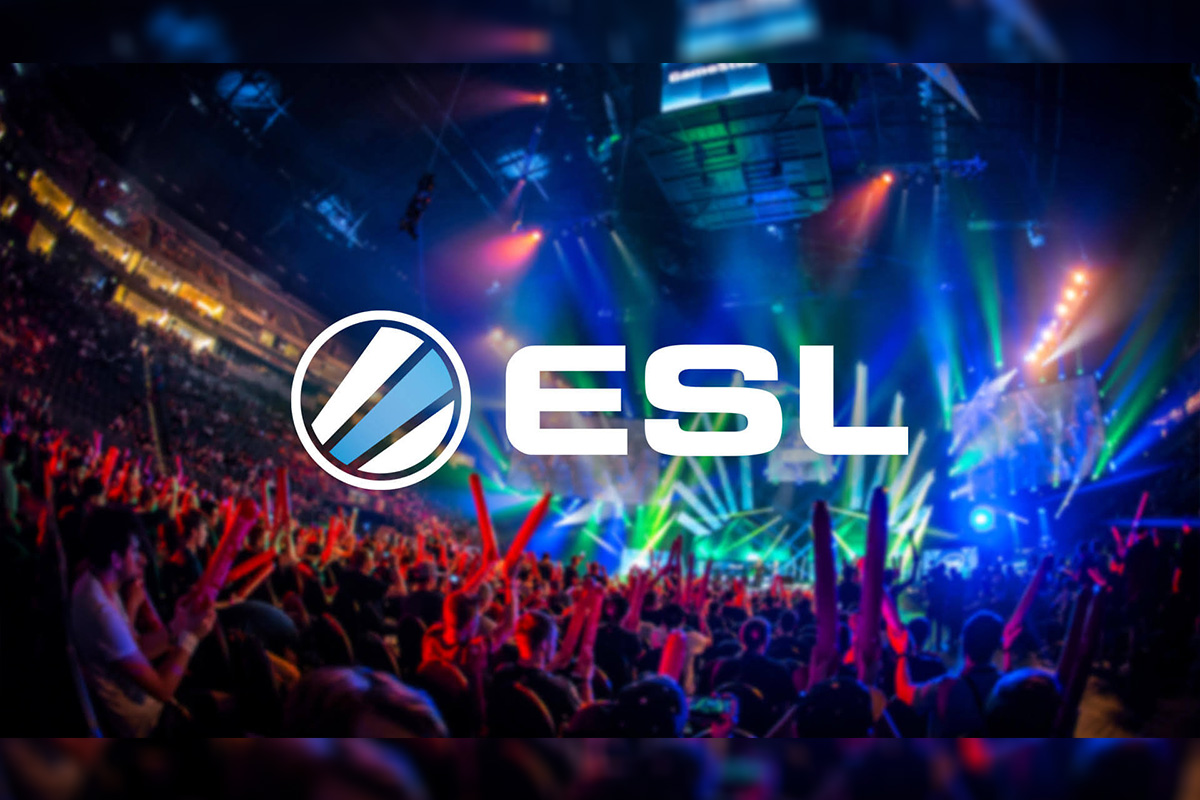 Reading Time:
2
minutes
Kronoverse Inc., today announced a partnership with the world's largest esports company, ESL, to develop and scale Kronoverse's upcoming CryptoFights game and the entire Kronoverse gaming platform.
"ESL knows what it takes to succeed in the ever-growing esports industry as the oldest and most successful esports company in the world," says Adam Kling, CEO and founder of Kronoverse. "We're confident our partnership with ESL will enable us to fully develop the Kronoverse platform. This includes everything from attracting more indie game developers to solving problems in competitive gaming such as cheating."
ESL will serve as a strategic partner and facilitator in Kronoverse's growth. Kronoverse was created by Kling when he recognized the power of the blockchain and how it can be used in gaming to solve problems in the gaming industry. Kronoverse seeks to elevate the esports industry through native cash tournaments, better game integrity, true item ownership, more game choices, and transparent network analytics.
As a gaming platform, Kronoverse will benefit greatly from ESL's history of providing the best experiences for competitive players. ESL understands what it takes to put on the greatest competitions for esports athletes like hosting ESL One Cologne, the most successful CS:GO tournament in the world.
Kronoverse's partnership with ESL opens up a new world of possibilities to forge new frontiers in the wild west of esports. This is possible thanks to ESL's experience and dedication to competitive gaming for nearly two decades. As exemplified by building VR esports from the ground up, ESL has proven its ability to evolve with new technologies while consistently providing the best esports stages and competitions for gamers.
"We're excited to move forward with ESL because we share the vision of creating opportunities for progression and participation in the esports industry," said Kling of Kronoverse's development partnership with ESL.
About Kronoverse
Founded in 2018, the Kronoverse platform is creating a new world of competitive gaming by combining blockchain technology with online gaming. Built on Bitcoin SV, Kronoverse is a monetization & technology platform that helps game developers thrive in the fast-growing esports industry. Kronoverse is developing unique solutions for the esports industry related to game integrity, permanent match playback, player audit trails, and player screening to create a new form of competition that makes esports more accessible for gamers around the world. In January 2020, Kronoverse completed its second round of beta testing for its first game CryptoFights, a skill-based strategy fighting game.
About ESL
ESL is the world's largest esports company. Founded in 2000, ESL has been shaping the industry across the most popular video games with numerous online and offline esports competitions. The company operates high profile, branded international leagues and tournaments under the ESL Pro Tour including ESL One, Intel® Extreme Masters, ESL Pro League, and other premier stadium-size tournaments, to more clearly define the path from zero to hero. ESL also produces the ESL National Championships, grassroots amateur cups, and matchmaking systems, creating a world where everybody can be somebody. With offices all over the world, ESL is leading esports innovation on a global scale through the combination of global ESL competitions, amateur leagues, publisher activations, and more. ESL is a part of MTG, the leading international digital entertainment group. about.eslgaming.com
SOURCE Kronoverse