CHIPS Charity and Genting UK Deliver Life Changing Gift to a Schoolgirl in Chichester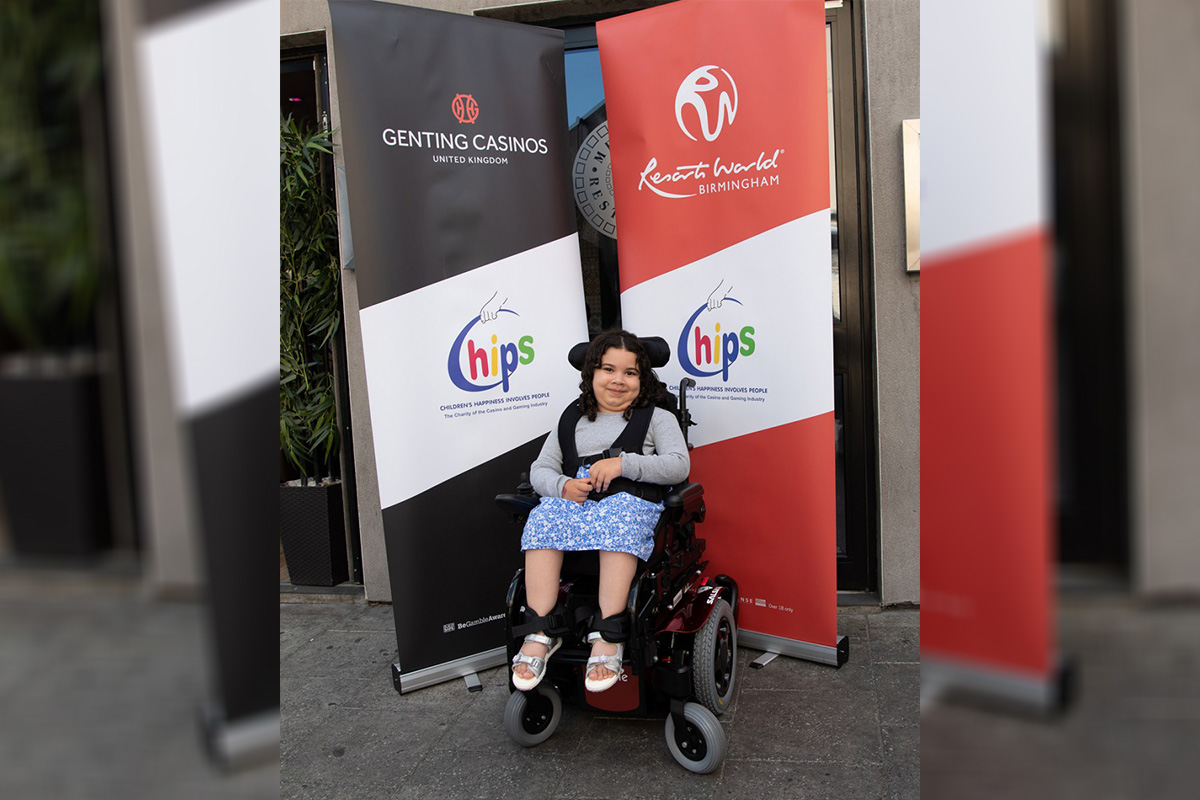 Reading Time:
2
minutes
CHIPS Charity and Genting UK have presented a brand-new powered wheelchair to a five-year-old girl from Chichester. The wheelchair has been presented at the Genting Casino in Southampton.
Leah Weller, studying in St. Richards Catholic Primary School, has a diagnosis of Mitochondrial Disease. As a result of the disease, Leah needs a specialist powered wheelchair to allow her to move around independently.
However, Leah has now been presented with a new powered wheelchair with hi/lo function that allows her to adjust the height of the seat herself. This new chair will provide Leah with improved mobility.
"Leah and I would like to say thank you to Genting UK, CHIPS Charity and the marathon runners for raising funds and presenting Leah with this new powered wheelchair. Having this wheelchair means so much to her. It offers her a level of comfort and additional features that will change her life for the better. She spends many hours in her chair, and it will give us all peace of mind knowing that she is more comfortable and independent. The impact that this will have on Leah's life is huge and we are so grateful for everyone's generosity," Claudia Weller, Leah's mum said.
The wheelchair was purchased with funds raised by employees at Genting UK, who ran in the Rock n Roll San Diego Marathon and Half Marathon in June 2018. An amount of £50,000 was raised in total by the five runners from Genting Casino UK and the money was donated to CHIPS.
"We are absolutely thrilled to be able to present Leah with this brand-new chair and it is wonderful to know that it will have such a positive impact on her life. I would like to take this opportunity to say a huge thank you Irene Nuqui and rest of the team for all the effort they have put into raising money for such a worthy charity," Jon Duffy, Director of Corporate Assurance and Regulatory Affairs at Genting UK said.
"We have been working with Genting for a number of years and I want to thank them for all of their continued hard work and support. They have done an incredible job and helped to change many young lives across the UK for the better," Linda Lindsay, CHIPS Charity co-founder said.
Google Relaxes Gambling Advertising Policies in Five US States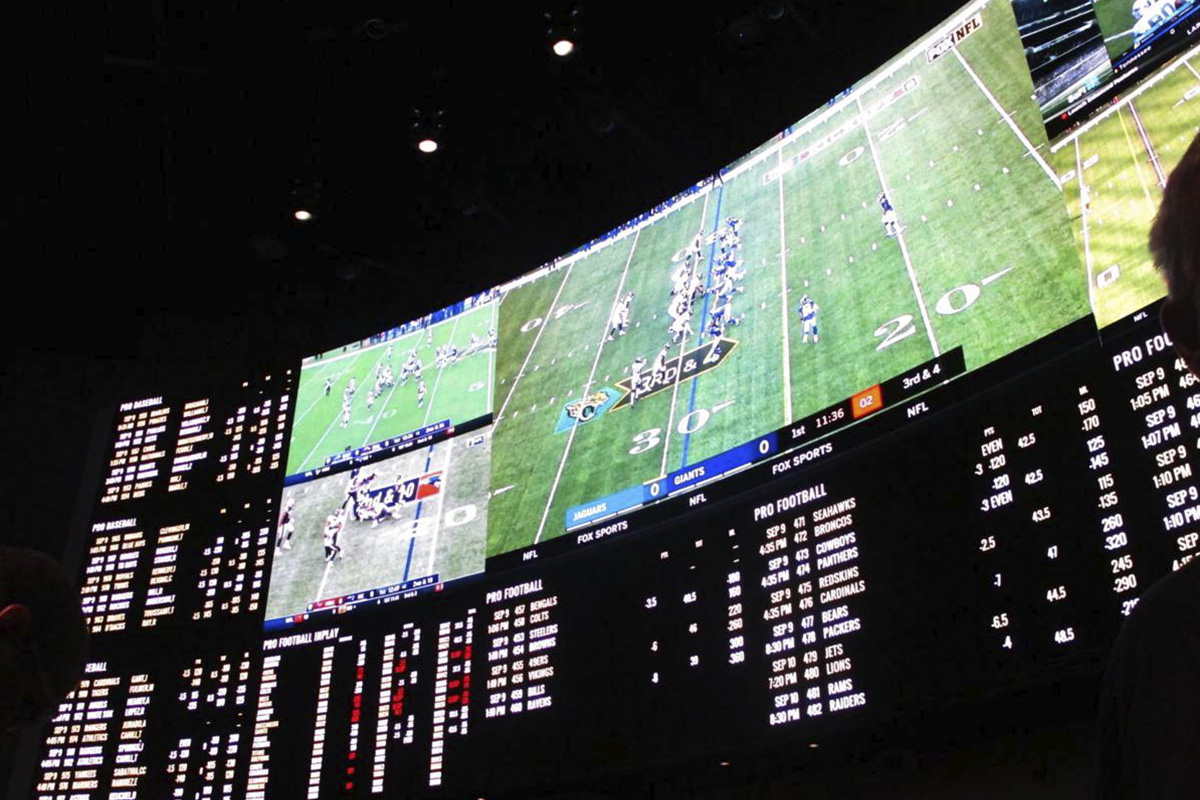 Reading Time:
1
minute
Google has updated its gambling and games policy. The updated policy authorises advertising of sports betting services in Pennsylvania, Rhode Island, Montana, Iowa and Indiana.
These five states join Nevada, New Jersey and West Virginia who all permit sports betting via Google's "limited beta" programme launched in June as part of the company's efforts to keep pace with the rapid spread of legal sports betting services.
Under the Google policy, operators applying for the programme will be obliged to provide a copy of their license in each of the states it wishes to advertise in. The limited beta programme will permit operators to promote their services via Google Display Network, Google Ads, AdMob and YouTube but would be restricted in promoting online sports betting services through Google Ad Manager.
Synergy Blue Games Make Las Vegas Debut at Palms and Red Rock Casinos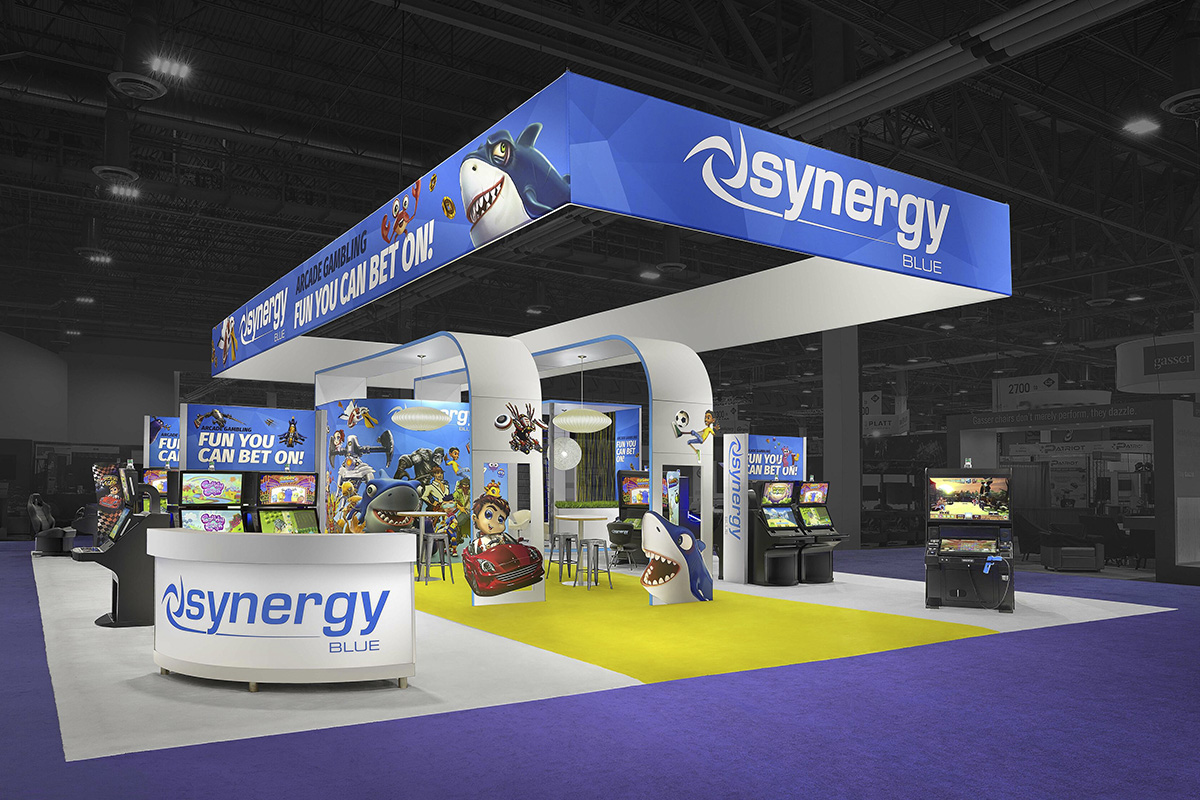 Reading Time:
1
minute
Synergy Blue has announced that its arcade-style, skill-influenced games have been officially approved for statewide rollout in Nevada. The games will go through field trial phases at two Station Casinos properties, Palms and Red Rock Casinos. The trial will debut a variety of Synergy Blue games to the Las Vegas market via an initial placement of real-money, arcade gambling machines.
"We're very excited to introduce our games to the Las Vegas market and to be working with Station Casinos. This agreement marks a key milestone for our company and the Las Vegas market, as we work together to progress the industry with engaging new experiences," Georg Washington, CEO of Synergy Blue said.
"Synergy Blue's HAWG platform and gambling solutions are incredibly unique, both in the flexibility they offer our operators and the variety of arcade-style game play they offer to guests. We see huge potential in skill-influenced games and we're proud to have Palms and Red Rock Casinos offer Synergy Blue's products to the Las Vegas public," Roger Pettersson, VP of Corporate Slots at Station Casino said.
Skywind Group Enters Regulated Swedish Market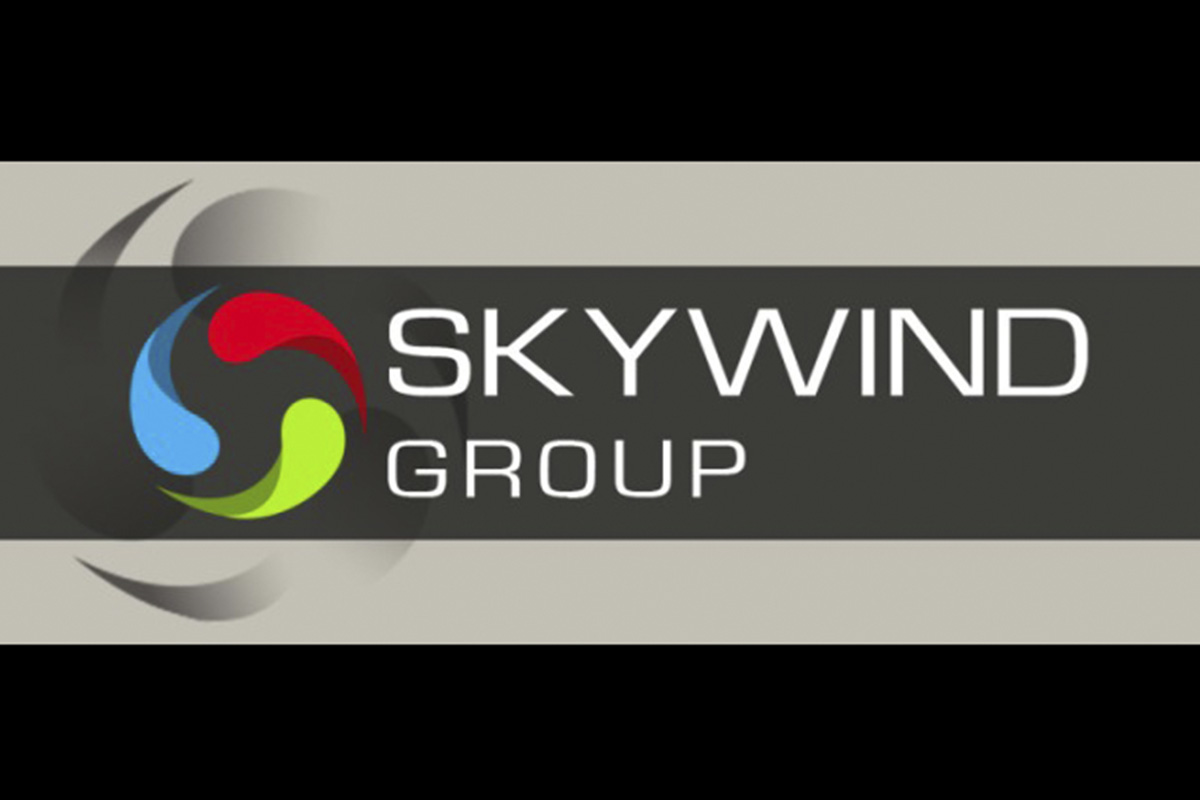 Reading Time:
1
minute
Skywind Group has made its regulated Swedish market debut. The newly regulated market is an important market for most of the tier 1 operators. Skywind Group will supply market-specific, premium content, including branded video slots, progressive jackpot slots and unique arcade games.
Skywind Group Europe Managing Director Oren Cohen Shwartz said their entrance into the Swedish market as a "statement of intent," explaining that "the state of regulations is changing and the direct impact that has on revenue streams dictates the operators' need to expand to new regulated markets."
"Our strategy involves entering as many regulated markets as possible. Players of our partners operating in Sweden will now be able to enjoy our premium games that we have produced specifically for the Swedish market," Cohen Shwartz said.