CHIPS Charity and Genting UK Deliver Life Changing Gift to a Schoolgirl in Chichester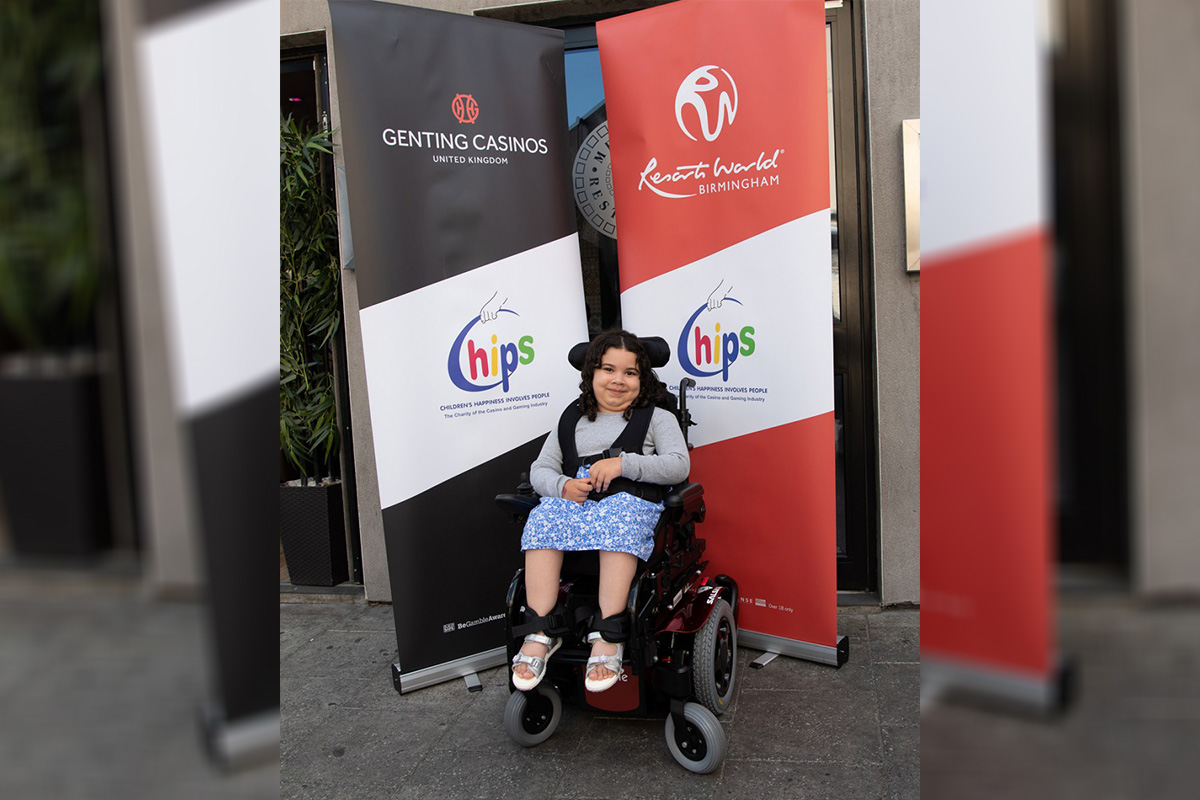 Reading Time:
2
minutes
CHIPS Charity and Genting UK have presented a brand-new powered wheelchair to a five-year-old girl from Chichester. The wheelchair has been presented at the Genting Casino in Southampton.
Leah Weller, studying in St. Richards Catholic Primary School, has a diagnosis of Mitochondrial Disease. As a result of the disease, Leah needs a specialist powered wheelchair to allow her to move around independently.
However, Leah has now been presented with a new powered wheelchair with hi/lo function that allows her to adjust the height of the seat herself. This new chair will provide Leah with improved mobility.
"Leah and I would like to say thank you to Genting UK, CHIPS Charity and the marathon runners for raising funds and presenting Leah with this new powered wheelchair. Having this wheelchair means so much to her. It offers her a level of comfort and additional features that will change her life for the better. She spends many hours in her chair, and it will give us all peace of mind knowing that she is more comfortable and independent. The impact that this will have on Leah's life is huge and we are so grateful for everyone's generosity," Claudia Weller, Leah's mum said.
The wheelchair was purchased with funds raised by employees at Genting UK, who ran in the Rock n Roll San Diego Marathon and Half Marathon in June 2018. An amount of £50,000 was raised in total by the five runners from Genting Casino UK and the money was donated to CHIPS.
"We are absolutely thrilled to be able to present Leah with this brand-new chair and it is wonderful to know that it will have such a positive impact on her life. I would like to take this opportunity to say a huge thank you Irene Nuqui and rest of the team for all the effort they have put into raising money for such a worthy charity," Jon Duffy, Director of Corporate Assurance and Regulatory Affairs at Genting UK said.
"We have been working with Genting for a number of years and I want to thank them for all of their continued hard work and support. They have done an incredible job and helped to change many young lives across the UK for the better," Linda Lindsay, CHIPS Charity co-founder said.
Gaming and Leisure Properties, Inc. Declares Third Quarter 2019 Cash Dividend of $0.68 per Share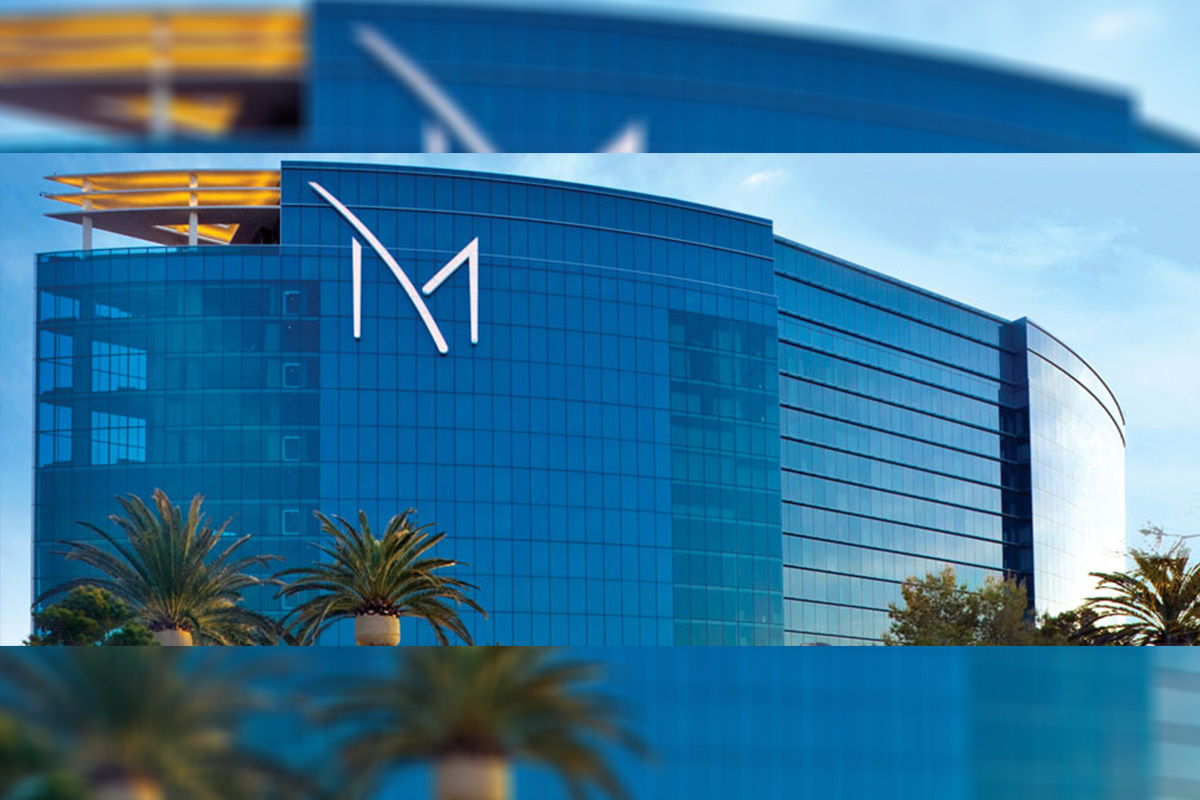 Reading Time:
1
minute
Gaming and Leisure Properties, Inc. (NASDAQ: GLPI) (the "Company"), announced today that at its meeting yesterday, the Company's Board of Directors declared the third quarter 2019 cash dividend of $0.68 per share of its common stock.  The dividend is payable on September 20, 2019 to shareholders of record on September 6, 2019.
While the Company intends to pay regular quarterly cash dividends for the foreseeable future, all subsequent dividends will be reviewed quarterly and declared by the Board of Directors at its discretion.
PR – NSoft at Entertainment Arena Expo 2019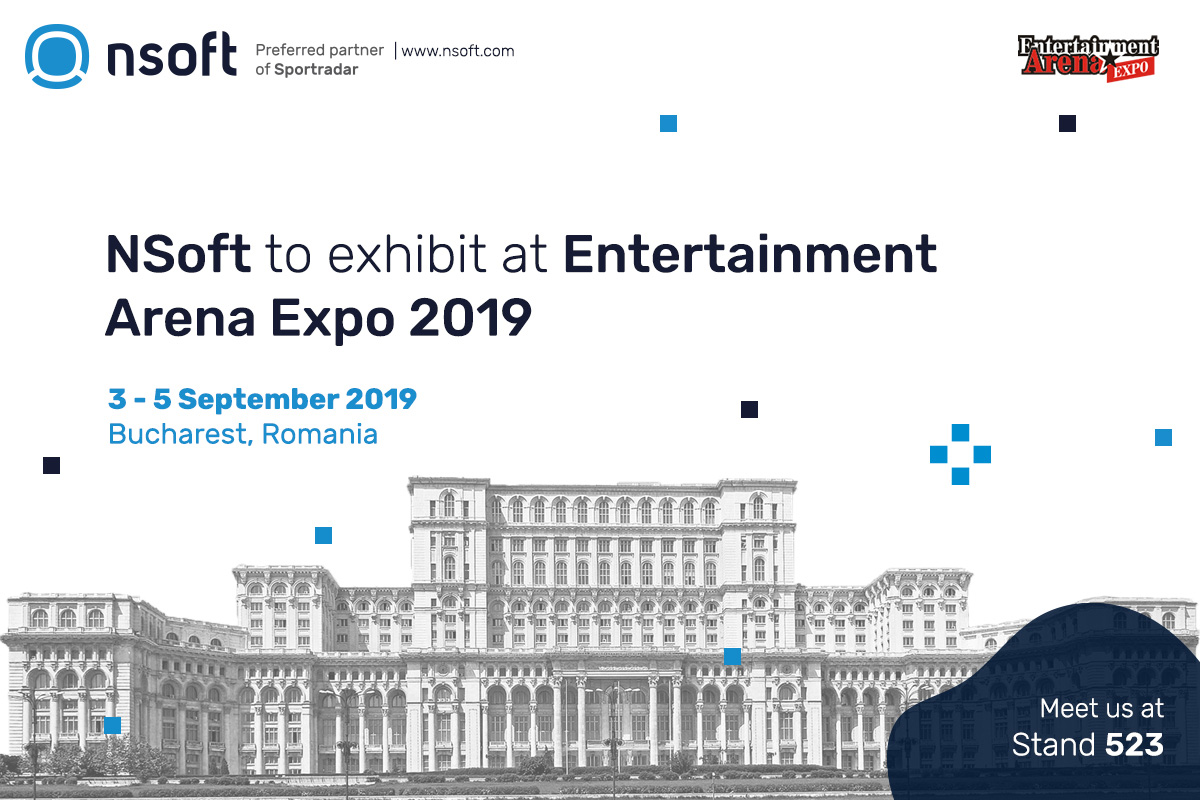 Reading Time:
1
minute
NSoft is going to exhibit at the Entertainment Arena Expo and enable operators to discover the rich one-to-one customized experience of NSoft's products – Sportsbook, Virtual Sports Betting, Draw Based Games and NSoft Vision.
Entertainment Arena Expo (EAE) is the biggest exhibition for the casino and betting industry in Central and Eastern Europe. The event will take place from September 3rd-5th, at Romexpo Exhibition Center Bucharest.
Entertainment Arena Expo 2019 is the spot where exhibitors and visitors will extend their businesses and materialize their growth plans. NSoft, taking part in this premium event will present its complete solutions aiming to meet the customer's uppermost requests.
In order to obtain in-depth and comprehensive information about the latest NSoft's innovations and products, feel free to book a meeting with our representatives at sales@nsoft.com, or simply meet them at Stand 523 during the event, they will be happy to share NSoft's know-how with you.
Guardia di Finanza Accuses SKS365 for Tax Evasion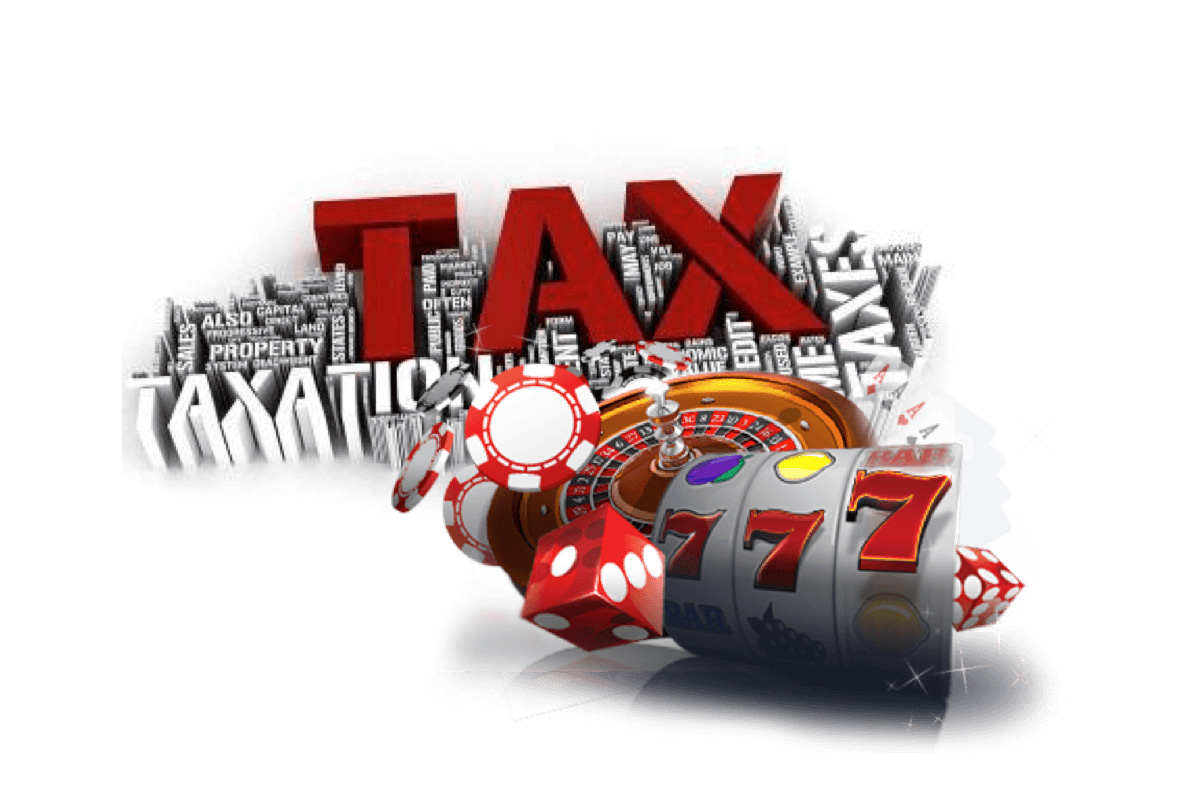 Reading Time:
1
minute
Guardia di Finanza, the financial police in Italy, has accused SKS365, the Malta-based gambling operator, for tax evasion.
The fiscal probe conducted by the Guardia di Finanza law enforcement agency in the coastal city of Reggio Calabria concluded that SKS365 had failed to declare about 4 billion euros in taxable income between 2015 and 2016. Investigators said the company made the money by "carrying out gambling activities illegally in Italy."
Ramphastos Investments acquired SKS365 for 158 million euros in August 2016 and November 2017. During the police sweep in 2018, the prosecutor's office clarified that "no claims of responsibility" emerged against the company's new owners.
SKS365 told that its current management has no links to the company's previous activities and that it is now suing the company's previous owners and seeking compensation.
Colonel Cesare Antuofermo, a Guardia di Finanza officer involved in the case, told that the legal entity liable for the tax offenses remains the same, even if the corporate structure — and its shareholders — have changed.
Antuofermo added that the latest allegations are "the largest ever tax evasion claim issued against an online gambling company in Italy."
SKS365 will now have 60 days to make its case to the Italian Revenue Agency, which has taken over the tax evasion case from the Guardia di Finanza. The tax authority will then issue a notice that formally certifies the amount of taxes owed by SKS365 and the payment deadline.
In a statement, SKS365 told OCCRP it "reserves the right to take legal action aimed at protecting its interests and those of its investors. The company does not provide comments or specific information on its legal actions."