Galaxy Gaming Comments on Invalid and Untimely Proposed Slate of Directors Announced by Denied Applicant and Founder Robert Saucier and Terminated Ex-Sales Employee Robert Pietrosanto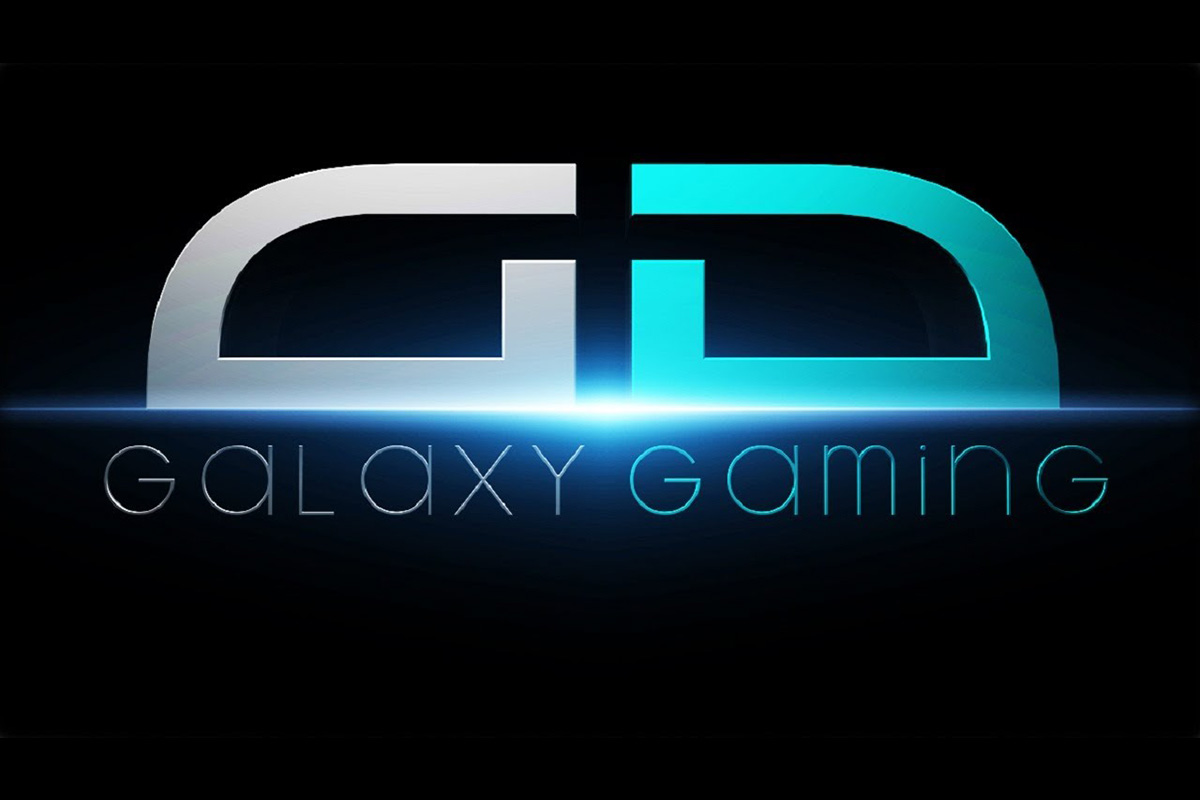 Reading Time:
4
minutes
Violations of Company Bylaws Invalidate Purported Nomination Notice
Galaxy Gaming Delivers Cease-and-Desist Letter to Mr. Saucier Regarding Provision of False and Misleading Information to Stockholders
LAS VEGAS, Aug. 07, 2019 (GLOBE NEWSWIRE) — Galaxy Gaming, Inc. (OTCQB: GLXZ) ("Galaxy" or the "Company"), a developer and distributor of casino table games and enhanced systems, announced today that it received a purported notice of proposed nominees for election to Galaxy's Board of Directors (the "Galaxy Board") at its 2019 Annual Meeting of Stockholders (the "2019 Annual Meeting"), with the solicitation of Galaxy's stockholders anticipated by Robert Saucier and Robert Pietrosanto. Galaxy has determined the nominations are invalid due to numerous failures by Mr. Saucier, Mr. Pietrosanto and their proposed nominees to comply with material provisions of Galaxy's bylaws, including the requirement to timely provide advanced notice of their purported slate of nominees to Galaxy.
On June 6, 2019, Galaxy publicly announced the date of the 2019 Annual Meeting, which is to be held on August 28, 2019. Accordingly, pursuant to the terms of Galaxy's bylaws, any notice of nomination for the 2019 Annual Meeting would have needed to be delivered to Galaxy no later than the close of business on June 29, 2019. Galaxy received the purported notice of nomination from Mr. Saucier and Mr. Pietrosanto regarding their proposed slate of three directors on August 2, 2019.
Mr. Saucier's and Mr. Pietrosanto's purported notice was delivered after the notice deadline required by Galaxy's bylaws, and, accordingly, pursuant to the express terms of Galaxy's bylaws, shall not be considered at the 2019 Annual Meeting.
In addition, Galaxy has delivered to Mr. Saucier a cease-and-desist letter, informing Mr. Saucier that his solicitation efforts contain false and misleading statements regarding Galaxy's prior review of potential strategic transactions and regarding actions purportedly taken by Harry Hagerty, Galaxy's Chief Financial Officer, and violate his confidentiality agreement with Galaxy, among other things. Galaxy also informed Mr. Saucier that his improper solicitation could prompt a response from gaming regulators in multiple states in which Galaxy's gaming licenses are conditioned on restricting Mr. Saucier's involvement with the Company.  For example, Mr. Saucier's solicitation, if successful, would risk violation of the conditions of Galaxy's gaming license in Nevada, which prohibits Mr. Saucier from exercising stockholder powers to change the composition of the Galaxy Board until Mr. Saucier is licensed or found suitable by the Nevada Gaming Commission. Furthermore, Mr. Saucier's solicitation could adversely impact Galaxy's pending gaming license application in California, as well as raise concerns with Wisconsin and Maryland regulators, both of which have previously raised concerns with approving necessary gaming licenses based on Mr. Saucier's affiliation with Galaxy.
As previously announced, in May 6, 2019, Galaxy redeemed all of the shares of Galaxy's common stock held by Mr. Saucier and his affiliates in accordance with Galaxy's Articles of Incorporation in connection with the unanimous determination of the Galaxy Board that such redemption was necessary to protect Galaxy and all its stockholders.  Mr. Pietrosanto was a Senior Sales Specialist at Galaxy during Mr. Saucier's tenure as Galaxy's President and CEO.  Mr. Pietrosanto was terminated in 2018 in connection with potential violations of Galaxy policies necessary to ensure regulatory compliance.
Galaxy believes that Mr. Saucier and Mr. Pietrosanto intend to pursue an expensive, short-sighted and irresponsible strategy aimed at attempting to unwind the redemption of Mr. Saucier's shares of Galaxy's common stock for personal benefit and to enable Mr. Saucier to exert improper control over the operations of Galaxy for his own benefit to the detriment of other stockholders. The management of Galaxy and its Board of Directors remain firmly committed to acting in the best interests of all stockholders.
The Galaxy Board continues to review, with the assistance of its counsel, the purported notice and preliminary solicitation statement made by Mr. Saucier, Mr. Pietrosanto, and their proposed nominees against the requirements under Galaxy's bylaws and applicable law, including federal securities laws.  Galaxy will protect the best interests of its stockholders using all appropriate means available to Galaxy.
The 2019 Annual Meeting will be held in Las Vegas, Nevada, on August 28, 2019. The Galaxy Board recommends that you vote for each of the five (5) director nominees that have been nominated by the Galaxy Board.
Forward-Looking Statements
Certain statements in this release may constitute forward-looking statements, which involve a number of risks and uncertainties. Galaxy cautions readers that any forward-looking information is not a guarantee of future performance and that actual results could differ materially from those contained in the forward-looking information due to a number of factors, including those listed from time to time in reports that Galaxy files with the Securities and Exchange Commission.
About Galaxy Gaming
Headquartered in Las Vegas, Nevada, Galaxy (galaxygaming.com) develops and distributes innovative proprietary table games, state-of-the-art electronic wagering platforms and enhanced bonusing systems to land-based, riverboat, cruise ships and online casinos worldwide. Galaxy's games can be played online at FeelTheRush.com. Connect with Galaxy on Facebook, YouTube and Twitter.
Important Information
Galaxy has filed with the SEC and furnished to its stockholders a Proxy Statement in connection with the 2019 Annual Meeting on July 29, 2019, and advises its stockholders to read the Proxy Statement relating to the 2019 Annual Meeting because it contains important information. Stockholders may obtain a free copy of the Proxy Statement and other documents (when available) that Galaxy files with the SEC at the SEC's website at www.sec.gov. The Proxy Statement and these other documents may also be obtained for free from Galaxy by directing a request to Galaxy Gaming, Inc., Attn: Investor Relations, 6767 Spencer Street, Las Vegas, Nevada 89119.
Certain Information Concerning Participants
Galaxy, its directors and named executive officers may be deemed to be participants in the solicitation of Galaxy's stockholders in connection with the 2019 Annual Meeting. Stockholders may obtain information regarding the names, affiliations, and direct and indirect interests, by security holdings or otherwise of such individuals in Galaxy's Proxy Statement dated July 29, 2019, which is filed with the SEC. To the extent holdings of Galaxy Gaming's securities have changed since the amounts printed in the Proxy Statement, such changes have been reflected on Statements of Change in Ownership on Form 4 filed with the SEC.
Contact:
| | |
| --- | --- |
| Media: | John Strickland (702) 938-1753 |
| Investors: | Harry Hagerty (702) 938-1740 |
| | |
Allied Esports Partners with Esports Entertainment Group to Launch Inaugural VIE.gg CS:GO Legend Series Tournament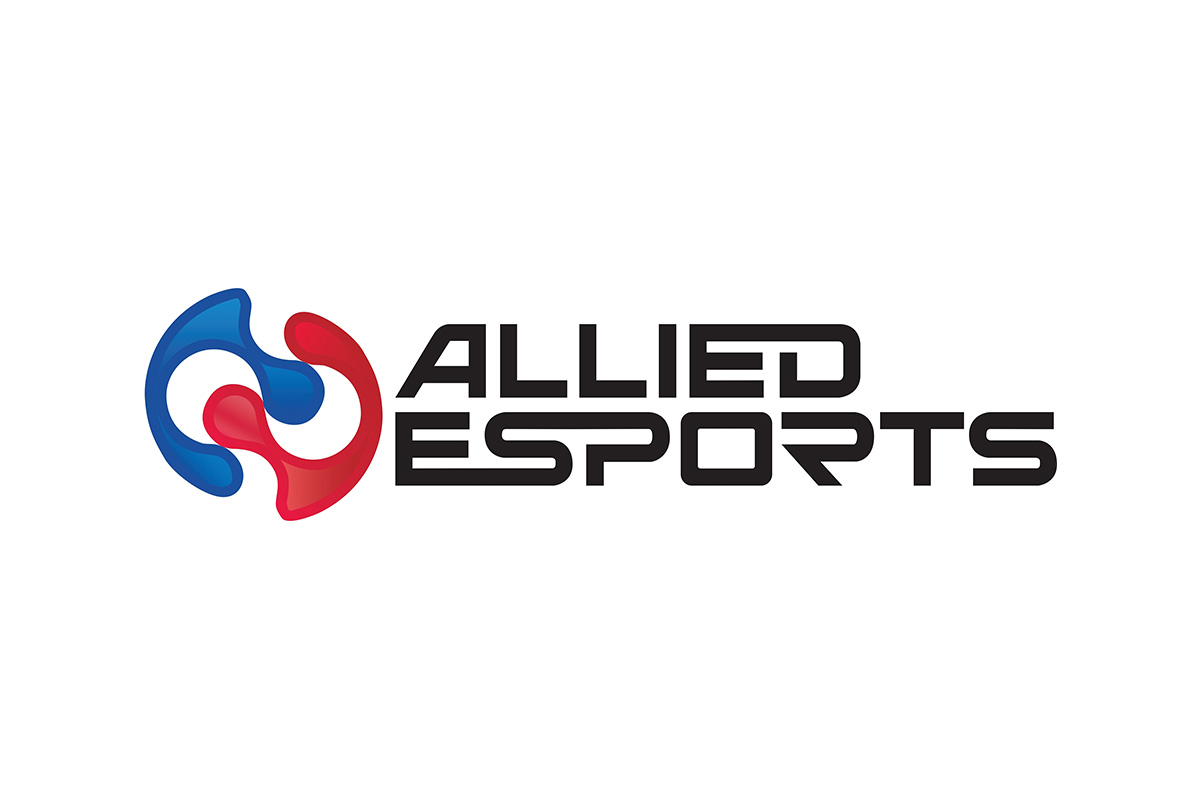 Reading Time:
4
minutes
Tournament Will Be Offered to Sports Bettors on the VIE.gg Platform
Allied Esports, a global esports entertainment company and a subsidiary of Allied Esports Entertainment, Inc., has signed a licensing and sponsorship agreement with Esports Entertainment Group, Inc., a licensed online gambling company with a focus on esports wagering and 18+ gaming, for the inaugural VIE.gg Counter-Strike: Global Offensive ("CS:GO") Legend Series tournament beginning Monday, August 31, 2020.
The VIE.gg CS:GO Legend Series will feature 12 teams from multiple European countries competing online for €50,000 in total prize money. The 5v5 tournament, which will be offered to customers on the VIE.gg platform, will be produced by Allied Esports from its HyperX Esports Studio in Hamburg, Germany and broadcast live on Twitch.tv/AlliedEsports with a lineup of professional casters and analysts. Teams at Tier 2 or below that are interested in playing can apply online at AlliedEsports.gg/LegendSeries starting Wednesday, July 15. Invitations will be sent out to participating teams on Friday, July 17.
"We're excited to partner with an industry leader, Allied Esports, as the title sponsor of their newest esports tournament," said Grant Johnson, CEO of Esports Entertainment Group. "Title sponsorship places the VIE.gg brand front and center for teams, fans and influencers alike, further accelerating user adoption of the VIE.gg platform."
Esports Entertainment Group offers bet exchange style wagering on esports events in a licensed, regulated and secure platform to the global esports audience at VIE.gg. The VIE.gg platform provides customers the ability to match bets against one another with Esports Entertainment Group taking a small commission on the winnings.
"We believe that esports tournaments should not just be fun for participants, but also have the ability to help sponsors achieve their business goals, and our knowhow and portfolio of esports brands, arenas, mobile trucks and studios uniquely meet that need in today's ecosystem," said Frank Ng, CEO of Allied Esports Entertainment. "The Legend Series has been one of our most successful original tournament brands and we are thrilled to work with Esports Entertainment Group and the VIE.gg platform to add a wagering component that will introduce Allied Esports to new consumers and elevate the brand even further."
Created in 2017, Allied Esports' original Legend Series tournament brand was designed to expand the competitive ecosystem and total prize pool for second and third tier teams. The VIE.gg CS:GO Legend Series will be Allied Esports' sixth edition of the CS:GO Legend Series and the first to feature a licensing partner and title sponsor. Additional versions of the series have previously included Overwatch, League of Legends, FIFA, COD Blackout and Valorant.
Allied Esports' two-week, high-intensity CS:GO Legend Series format includes 11 consecutive days of single matches where teams will accumulate points and prize money for each win. The top eight teams from the first round will advance to a best-of-three bracket played over the last three days of the tournament.
"We're excited to play a role in providing a platform for smaller teams to compete for prize money,'' commented Magnus Leppaniemi, VP of Marketing and Head of Esports at Esports Entertainment Group. "While the largest esports teams earned tens of millions of dollars in prize money last year, there are hundreds of smaller teams that get excluded from the flagship competitions. The VIE.gg CS:GO Legend Series is our first effort at working to fill this void, and we look forward to getting involved in more events like this moving forward."
About Allied Esports
Named one of the World's Most Innovative Companies by Fast Company, Allied Esports International, Inc. is at the forefront of esports entertainment with a global network of properties designed to serve as competition battlegrounds, community experience hubs and content production centers.
Through direct operation or membership in the Allied Esports Property Network, the world's first esports affiliate program, Allied Esports' facilities span North America, Europe, China and Australia, and include the world-renowned HyperX Esports Arena Las Vegas, a fleet of mobile arenas, the HyperX Esports Trucks, and the HyperX Esports Studio in Hamburg, Germany.
Allied Esports' properties serve as the home to a number of online and offline proprietary productions and events, including Friday Frags and Saturday Night Speedway, as well as original partner programs like the Simon Cup.
For more information about Allied Esports, visit AlliedEsports.gg and follow @AlliedEsports. Allied Esports International, Inc. is a subsidiary of Allied Esports Entertainment, Inc.
About Allied Esports Entertainment
Allied Esports Entertainment, Inc. (Nasdaq: AESE) is a global leader in esports entertainment, providing innovative infrastructure, transformative live experiences, multiplatform content and interactive services to audiences worldwide through its strategic fusion of two powerful brands: Allied Esports and the World Poker Tour (WPT). For more information, visit AlliedEsportsEnt.com.
About Esports Entertainment Group
Esports Entertainment Group, Inc. is a licensed online gambling company with a specific focus on esports wagering and 18+ gaming. The Company holds a license to conduct online gambling and 18+ gaming on a global basis in Malta and Curacao, Kingdom of the Netherlands and is able to accept wagers from over 149 jurisdictions including Canada, Japan, Germany and South Africa. Esports Entertainment offers fantasy, pools, fixed odds and exchange style wagering on esports events in a licensed, regulated and secure platform to the global esports audience at vie.gg. In addition, Esports Entertainment intends to offer users from around the world the ability to participate in multi-player mobile and PC video game tournaments for cash prizes. Esports Entertainment is led by a team of industry professionals and technical experts from the online gambling and the video game industries, and esports. The Company maintains offices in Malta. For more information visit www.esportsentertainmentgroup.com
Week 28/2020 slot games releases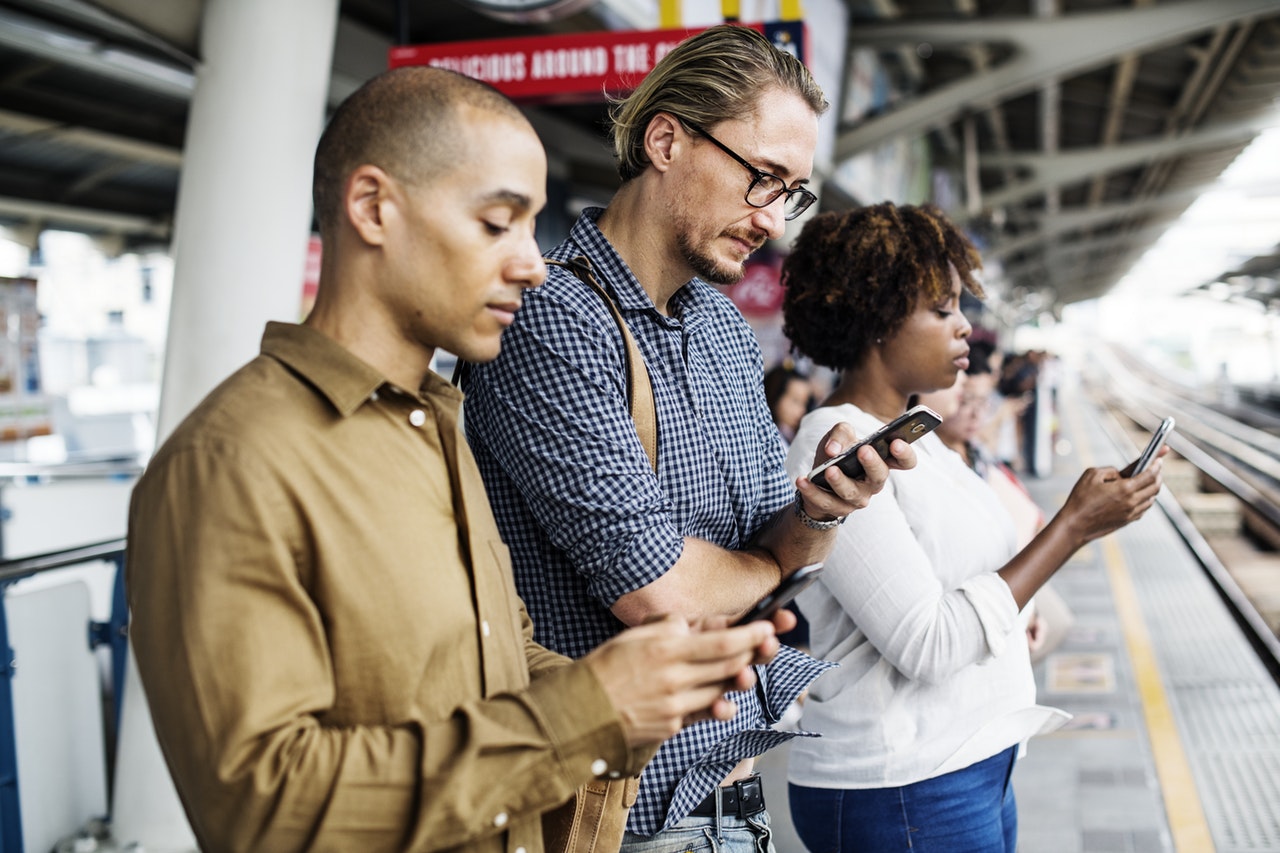 Reading Time:
5
minutes
Here are this weeks latest slots releases!
Nolimit City conjures up Golden Genie & The Walking Wilds. Fresh from a flurry of new exciting releases, the Malta based Software Provider keeps the pace at fifth gear with the announcement of yet another mega title that's set take their audience to a new journey offer an exciting theme by the developer. Set in the beautiful landscape of the expansive Arabian Desert, adorned with Middle Eastern décor and a touch of romance, this fairy tale slot game delivers more than just a picturesque image. A video slot that offers multiple in-game features, keeping suspense a common trait with a flair of imagination that's jumps at you from every angle.
Spearhead Studios is pleased to announce the first game launch during Super July. Dark Joker is a new medium volatility title designed using the well-known comic book style. This high-intensity slot aims to project the player into the world of heroes and villains. Dark Joker is the title which opens Spearhead Studios' Super July month, with no less than 5 scheduled releases. Dark Joker is a 3×3 video slot with a dark, comic book style and high-octane gameplay. The game features 'Dark Joker Re-spins' and win multipliers of up to 10x, and generates wins of up to 1,000x the player's bet.
High 5 Games takes players on a trip down the rabbit hole as they debut their Wonderland themed slot game Teatime Treasures, featuring the return of their Wild Train feature! The 5×5 25 payline slot game being launched by leading independent casino games provider, H5G, takes players on a curious adventure to the famous Mad Hatter tea party. The game's Wild Train feature is activated when the caterpillar and the slice of cake symbol appear on the board at the same time. The caterpillar will munch his way through the reels, proceeding to eat the cake. Every slice of cake accumulated during the base game is added to the win meter that is displayed on the left-hand side of the screen, featuring the Cheshire Cat. If a player collects enough cake in consecutive spins to raise the meter, they will work their up to unlock the Free Games Bonus and the Jackpot bonus.
Genesis Games launches Radi8's 14th game, Galaxy Stars, a brand-new online casino slot game that features Blazing Wilds, Wilds that sticks on the row and moves horizontally to the left after each spin during one of its three features. Galaxy Stars is a 3×5, 20 pay-line game that boasts a maximum win of 5,000x with an RTP of 96.23%. Galaxy Stars is responsive to most devices and bundled with Rad+, a unique loyalty program system, that allows players to earn loyalty coins and other gamification functions across the Radi8 series of games.
AvatarUX, will be delivering WildPops™ to operators. After the success of PopRocks™, WildPops™ is the second installment in the PopWins™ series and promises an improved gameplay experience with some nice big win potential. With a sharp focus on innovation combined with the vast experience of Managing Director, Marcus Honney, and his team, AvatarUX is garnering a reputation for delivering quality design with a fresh, bespoke experience to slot fans.
Playson is taking players on a voyage to the Far East in search of huge prizes in its new title, Pearl Beauty: Hold and Win. This 243 ways to win slot transports players to a place of mysticism as they join two adventurous characters on a quest for big wins and bonus features. The game incorporates the popular Hold and Win mechanics which proved to be a big hit with players in the developer's Sunny Fruits: Hold and Win. Pearl Beauty: Hold and Win features a Bonus Game which is triggered by six or more bonus pearl symbols. The special Golden Pearl symbol during the Bonus Game collects the values of the other pearls and immediately adds it to the total win.
Lightning Box has prepared for battle with the launch of its latest title, Spartan Fire. The 4×5 reel slot features 40 paylines as players fight for big wins. With the Wild Eyes symbol acting as a wild, the Spartan Spin feature also turns the Man and Woman icons into wilds for even bigger wins. If three or more Spartan Shields land on the reels, the Spartan Fire Bonus is triggered, giving players a chance to choose their shields to lead them to glory.
Pragmatic Play, a leading content provider to the gaming industry, travels to the dangerous lair of fearsome dragons in its latest title Drago – Jewels of Fortune. Featuring a huge 1,600 ways to win, the five-reel slot is a highly detailed one, with dragons guarding the riches on the reels. The Dragon Super Spin Bonus Feature is triggered should four matching Dragon symbols land on the same spin, where only Dragons, upgrade symbols and empty symbols will appear on the reels, with Dragons being sticky. With an increasing multiplier for every upgrade found, staggering wins await.
CT Gaming Interactive has released its latest online slot "Cherry Crown". The game features a fruit theme with a bright design and good sound effects. The game has scatter – Star, that brings a win, regardless on the reels it appears. The Crown symbol allows increasing of wins significantly. When appearing on the reel, it will fill the reels nearby to make the most successful combination. The prizes and bonuses of the slot are available during the main game. The wins could be increased in card doubles with simple rules. All the correctly guessed values will double or even increase by four times the win received in the main game.
Microgaming has launched the debut online slot from Nevada-based games developer Gold Coin Studios, as part of a new content supply deal. The studio's first title is Arthur's Gold™, a gleaming five-reel, high-volatility slot set in a medieval world of Double Symbols, 10-of-a-kind pays, and a free spins bonus with expanding wilds and respins, offering win potential of up to 4,000x.
Cambodian Cabinet Passes Casino Regulation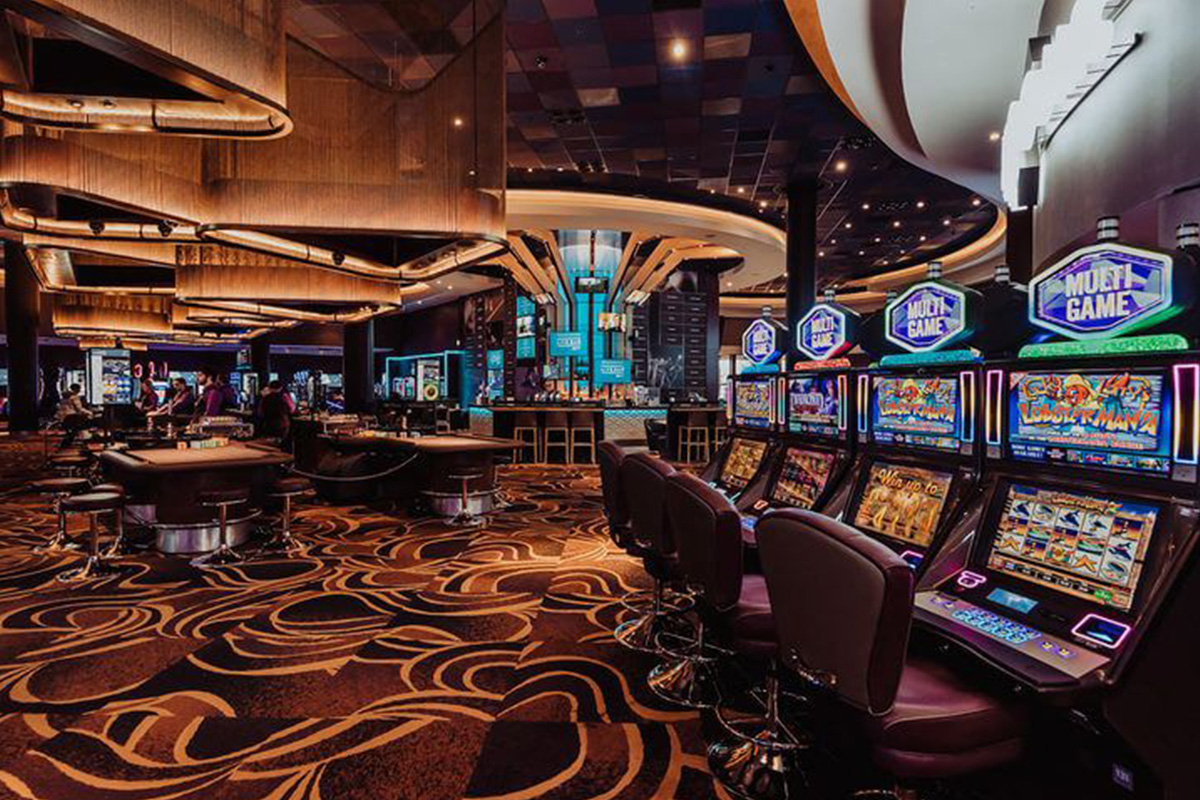 Reading Time:
< 1
minute
Cambodia's cabinet has approved the draft law on commercial gaming management, according to reports in the Phnom Penh Post.
The law "focuses on ensuring integrated commercial gambling that contributes to economic growth, tourism promotion, job creation, and revenue generation," the report said, citing a press release from the Council of Ministers.
It calls for strict casino sector management and measures to protect against money laundering and terrorism financing.
The report gave little information on the details of the bill, except to confirm that locals will not be permitted to gamble and there will be no further licenses issued within 200km of the capital, where NagaCorp has a monopoly.
The report cited government spokesman Phay Siphan as saying that money laundering and terrorism financing concerns are addressed through cooperation with relevant casino partners.
The gambling law has been in the works for nine years.