Experienced esports Veterans Launches "Prize Payments"
Reading Time:
< 1
minute
Experienced esports veterans have launched Prize Payments, a new Service that reduces costs and streamlines payments in $300+ million prize esports industry.
Prize Payments brings a streamlined, efficient and economical solution to esports prize payment process and reduces time and costs for publishers and tournament organisers. Prize Payments is an ideal end-to-end solution for organising the payment process to navigate issues including multiple currencies, complex regulatory requirements, increasing costs and delayed payments to players.
Prize Payments reduces the time and money needed to complete the payment process and can handle 115 currencies across 180 countries whilst ensuring each payment is compliant with taxation and GDPR requirements in each country.
"Making prize payments across multiple territories is hugely complex and time-consuming. With the increasing success of competitive esports, publishers and tournaments organizers (TO's) are seeing their challenges and costs rise. Prize Payments streamlines the whole process, reduces cost, and helps to speed the process up for winning players. We want to help publishers and organisers to be more efficient by removing their hands-on time expediting the payments, we believe this is a genuine win-win for both publishers and players," Han Park, CEO of Prize Payments said.
The team behind Prize Payments includes Han Park, a 20 year veteran in gaming and esports, latterly serving as ESL's US President, Spike Laurie, 7 year esports veteran, who built ESL's UK and Brazilian business divisions, and Everett Coleman, 11 year esports veteran, who ran league operations at ESL US, as well as owning esports team Str8 Rippin.
Veloce Racing announce ART Grand Prix as official Extreme E Competition Partner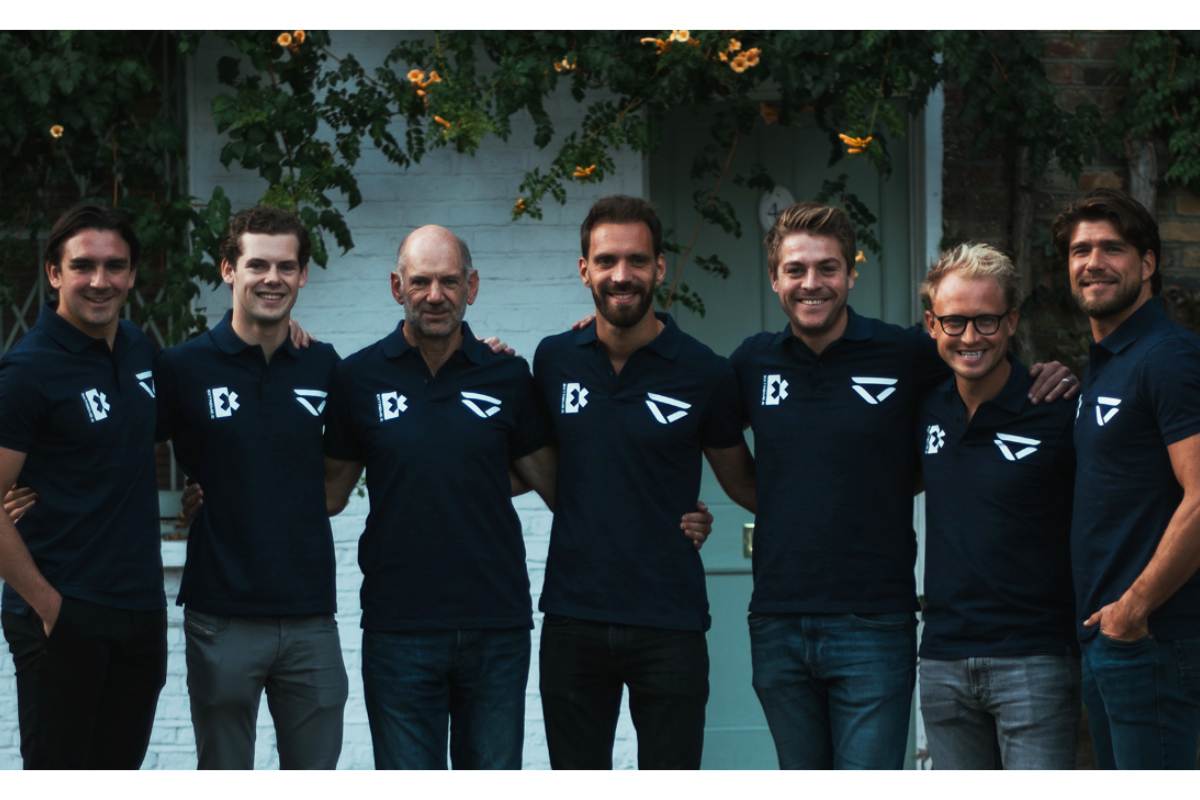 Reading Time:
2
minutes
Multiple F2 and F3 champions ART GP to provide operational support
Veloce Racing continues its racing team development and expansion
Preparations underway ahead of Extreme E's first season
Veloce Racing has announced a brand-new collaboration with multiple-discipline motorsport team, ART Grand Prix, as its Competition Partner ahead of the inaugural season of Extreme E, commencing in early 2021.
Veloce Racing continues its recent expansion, following significant investment and subsequent merge with sister company Veloce Esports in August. The London-based organisation grows ever-stronger with announcements flooding in over the past couple of months, including the recent Emirati virtual racing project – YAS HEAT ESPORTS – and now a partnership with the world-renowned ART for its assault on the highly-anticipated Extreme E series.
France-based ART Grand Prix is steeped in motorsport history, recording 19 drivers' titles across Formula 2/GP2 and Formula 3/GP3, as well as over 200 race wins in the Formula 1 feeder series'. The team's 2020 schedule comprises competing in the aforementioned categories, complimented by a DTM campaign with Robert Kubica in BMW machinery. Formula 1 World Champions Lewis Hamilton, Nico Rosberg and Sebastian Vettel have all honed their craft under the ART banner at some stage in their careers.
The blend of Veloce's fresh and innovative philosophy, alongside ART's operational and logistical expertise, will prove invaluable to the team's championship challenge, as they venture into the first year of racing in the Extreme E series.
Sébastien Philippe, ART Grand Prix Team Manager said:
"This is a really exciting partnership for ART. We have developed our reputation in the world of single seater/formula racing and we are multiple winners; but this is a fantastic new challenge for us in an incredibly innovative series, with a very driven group of people at Veloce Racing. It is great to be involved in Extreme E and Veloce Racing from the very start, and I'm sure it will be an exciting journey."
The enthusiasm for the relationship is shared in equal measure at Veloce Racing and voiced by Adrian Newey, who knows a little about what it takes to win.
Adrian Newey, Lead Visionary added:
"This is a very positive partnership, Extreme E is a new series operating in very difficult areas of the world with new cars, technology and a multitude of challenges. To work with an extremely successful and solid 'pair of hands' like ART Grand Prix – who have competed and won in so many series' as well as helped develop some of the world's best drivers and engineers – gives Veloce Racing a great head start."
The likes of HWA, TEAM TECHEETAH and X44 highlight the ultra-competitiveness of the Extreme E line-up, but Veloce Racing is more than ready for the challenge, with this latest partnership a part of its strategy for overall success.
Mercedes-Benz to become the exclusive automotive partner of all global LoL Esports events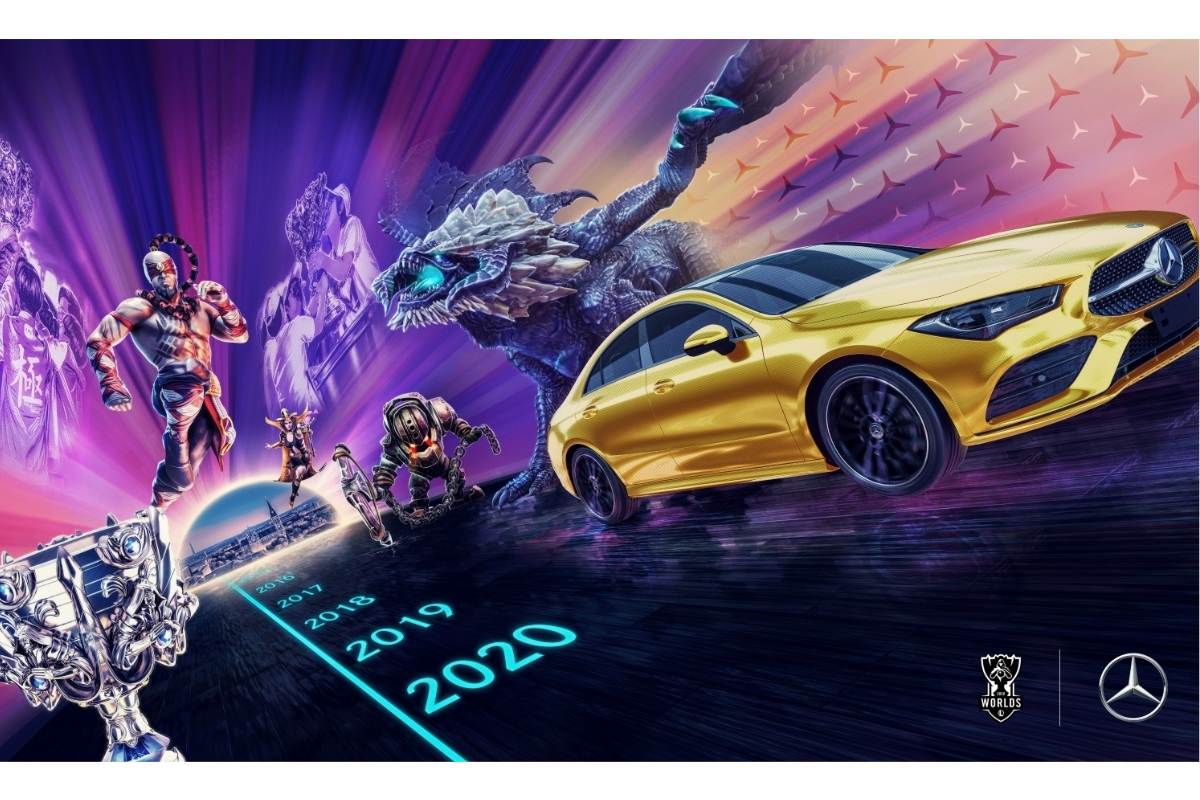 Reading Time:
3
minutes
The Stuttgart-based luxury brand is set to become the exclusive automotive partner of all global League of Legends Esports events of Riot Games. This was announced today by Bettina Fetzer, Vice President Marketing Mercedes-Benz AG, during the 2020 League of Legends World Championship Preview Event. The partnership will focus on the League of Legends community and will feature Mercedes-Benz as the presenting sponsor of the Trophy Ceremony at global events — the pinnacle of sporting success for LoL pro teams.
The tenth edition of the 2020 LoL Esports World Championship, or 2020 Worlds for short, will take place in Shanghai from 25 September to 31 October. The first major global sports event in China since the coronavirus pandemic marks not only the tenth anniversary of the Worlds, but also the beginning of the global partnership between Riot Games and Mercedes-Benz. Hints about the partnership were given to the community in advance. Attentive observers had already recognised the Mercedes-Benz GLA and the Mercedes-Benz EQC (combined power consumption: 21.3-20.2 kWh/100 km, combined CO2 emissions: 0 g/km)¹in the official Worlds anthem video, released on 17 September. It was a hot topic in the community. Mercedes-Benz responded immediately on social media, where Bettina Fetzer, Vice President Marketing Mercedes-Benz AG, sat in an EQC with the Summoner's Cup on the front passenger seat and said in dialogue with MBUX: "Hey Mercedes, guide me to Shanghai!"
Bettina Fetzer officially announced the partnership today at the Worlds 2020 Preview Event, hosted by Riot Games from Los Angeles. Mercedes-Benz is now the exclusive automotive partner of the three global events of League of Legends: the Mid-Season Invitational, Worlds, and the All-Star Event. In doing so, the automotive brand bearing the three-pointed star is elevating the existing sponsorship of the Chinese League of Legends, the so-called LPL, to a global level.
"We decided to partner with Riot Games because we strongly believe in esports", says Bettina Fetzer, Vice President Marketing Mercedes-Benz AG: "League of Legends is one of the most popular games in recent years. By partnering with Riot Games at the global level, we want to participate even more actively than before in shaping the future of esports and inspire fans about our brand in a playful dialog".
Mercedes-Benz begins the partnership with the motto "Icons of a new generation" and in doing so looks back on ten years of League of Legends Esports World Championship. Mercedes-Benz underlines the notion of community first at the start of Worlds and during the event issues Mercedes-Benz-branded Hextech Chests – virtual surprise boxes with coveted in-game items. Furthermore, plans call for using creative and innovative approaches to produce and provide exclusive content for fans during the Worlds. By doing so, Mercedes-Benz intends to interact with millions of connected fans around the globe and to actively participate in shaping Worlds through constant engagement.
"As the first luxury automotive brand to embrace esports at a global scale, Mercedes-Benz has developed a deep understanding of the unrelenting passion fueling the game and the League of Legends esports community," said Naz Aletaha, Head of Global Esports Partnerships, Riot Games. "Mercedes has been synonymous with excellence for nearly a century, and we are excited to combine our shared appetite for innovation to bring great sporting moments to the global League of Legends stage".
In addition, the TV spot that impressively fuses the world of LoL Esports with the real world celebrated its world premiere at the media event. In the spot, the viewer meets both famous esports heroines and heroes as well as a number of the most popular League of Legends characters. Only the interaction of all the players makes the line-up an unbeatable team and therewith "Icons of a new generation".
The commitment to esports and the creation of added value is also made tangible by a host of other measures. Mercedes-Benz will from now on present the trophy ceremonies at all three global events, bring a new broadcast segment in the most important global event streams to the homes of fans and pay lasting tribute to esports in general and the League of Legends community in particular with additional integrations and creative communication activities.
The Russian Association for Electronic Communications announces the new Gaming industry and esports cluster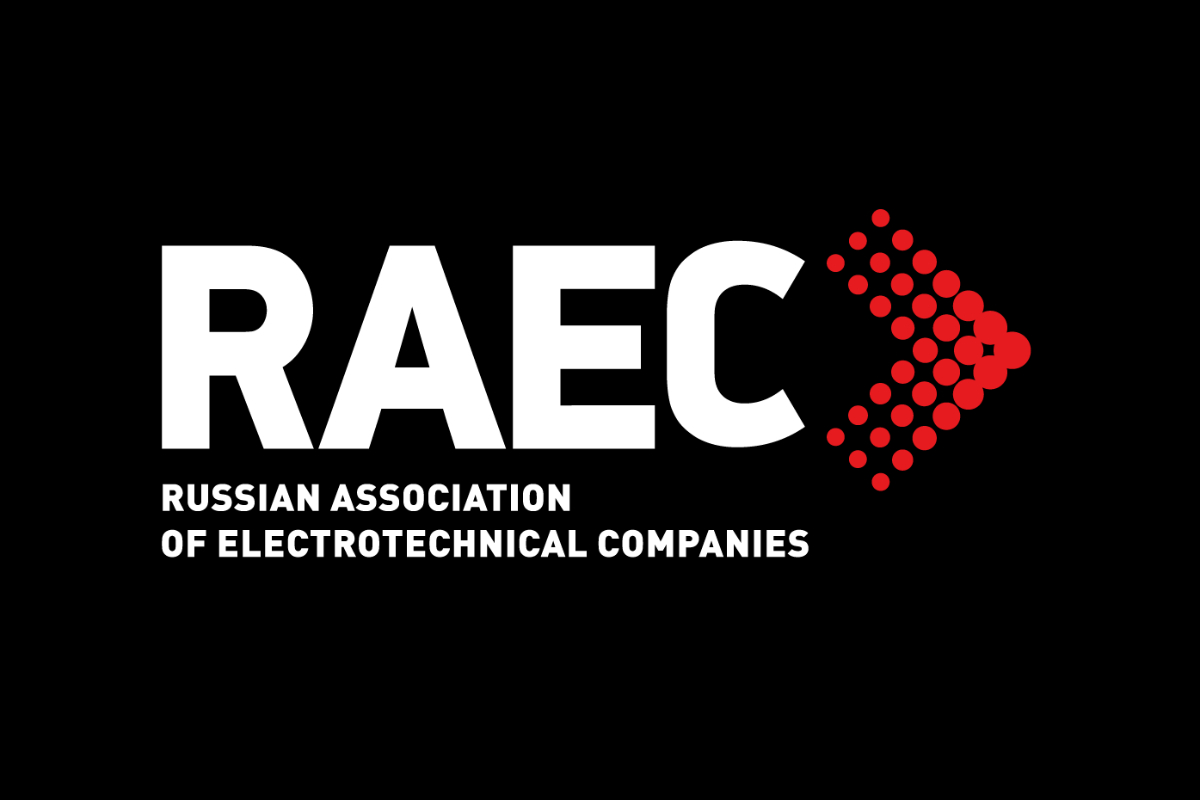 Reading Time:
3
minutes
The Russian Association of electronic communications (RAEC) announces the creation of the Gaming industry and esports cluster.
The new cluster's purpose is to solve practical problems in the communication field of communication with the media, opinion leaders and the general public.
Priority tasks will be:
Work with public opinion, convey a common industry position on the role of video games in society and their impact on it through a pool of experts, release and aggregation of information materials;

Identification, coordination and verification of unified data on the gaming and esports markets based on independent research and market participants ' own information;

Development of educational projects and activities.
The cluster is designed to bring together leading organizations and experts from the gaming industry and provide them with the necessary platform for communication with target groups, to become an intermediary between representatives of the gaming world and society.
The initial group of cluster experts includes:
Karina Konkova, Communications Director at MY.GAMES (cluster co-chairman in the "Gaming industry" direction);

Yaroslav Meshalkin, Chief Strategic Communications Officer at ESforce Holding (cluster co-chairman in the "Esports" direction);

Ilya Salamatov, CEO of META Publishing;

Artem Vinokurov, Vice-President of the Russian Esports Federation;

Elena Grigoryan, Marketing and Advertising Director at MY.GAMES;

Vladislav Arkhipov, PhD in law, head of the Theory and history of state and law department at Saint Petersburg state University, adviser to the practice of intellectual property, information technology and telecommunications of the international law at Dentons, author of the course "Legal esports issues";

Sergey Glamazda, Virtus.pro General Manager;

Stepan Shulga, Head of esports at Parimatch, esports evangelist;

Nikolay Petrosyan, Head of Media direction at ESforce Holding, Head of Cybersport.ru;

Olga Morozova, author of the "Igrology", researcher at the Institute of Psychology in the Russian Academy of Sciences, specialist of the Moscow center for video game research;

Anton Oleynik, General Producer of RuHub Studio;

Leonid Koen, senior consultant (sports industry and esports) at Odgers Berndtson Russia.
The cluster is open for new participants, and the conditions for joining the expert group are described on the official website of RAEC: https://raec.ru/en/ All applications will be reviewed jointly by RAEC and cluster experts.
Sergey Plugotarenko, Director of the Russian Association for Electronic Communications (RAEC):
"RAEC has long been interested in gaming and esports — not only as a hobby for employees, although many of us like to play, but also as drivers of the media and entertainment industry. For several years in a row, we held panels about video games within Russian Internet forum and Russian Internet Week. As a result, we realized the need for a strong communication platform, within which industry representatives can form a consolidated position and build a dialogue with society. This platform should be our new cluster. To create it, we turned to the largest market players and recognized experts, and as a result, we found a strong mutual interest."
Karina Konkova, Communications Director at MY.GAMES, co-chairman of the RAEC Gaming industry and esports cluster:
"Games are one of the fastest growing segments of the global entertainment industry, with a global audience of more than 2 billion people. The role and prospects of this market in the digital economy are well understood by its participants, but not always obvious to audiences far from game development. We believe that open dialogue, systematic research and educational initiatives will allow games and esports to better identify their real economic potential and enable talented Russian specialists and developers to achieve success both locally and internationally."
Yaroslav Meshalkin, Chief Strategic Communications Officer at ESforce Holding, expert on the esports mass culture on the Council of the State Duma Committee on Physical Culture, Sports, Tourism and Youth Affairs, co-chairman of the RAEC Gaming industry and esports cluster:
"Video games and esports like to be periodically blamed for all the deadly sins, masking real social problems behind it. Thanks to RAEC, we are able to work systematically with the perception of games and computer sports at all levels that interest us. The second and no less important task that our cluster is designed to solve is the formation of a unified approach to market assessment, since now the figures of different research companies are very different from each other and need to be verified by the industry Association."
The Gaming industry and esports cluster started working. You can find out about the results of its activities on the cluster's page: https://raec.ru/clusters/gaming-esports/.