BUFF.bet welcomes Ether and Litecoin enthusiasts through its upgraded crypto solution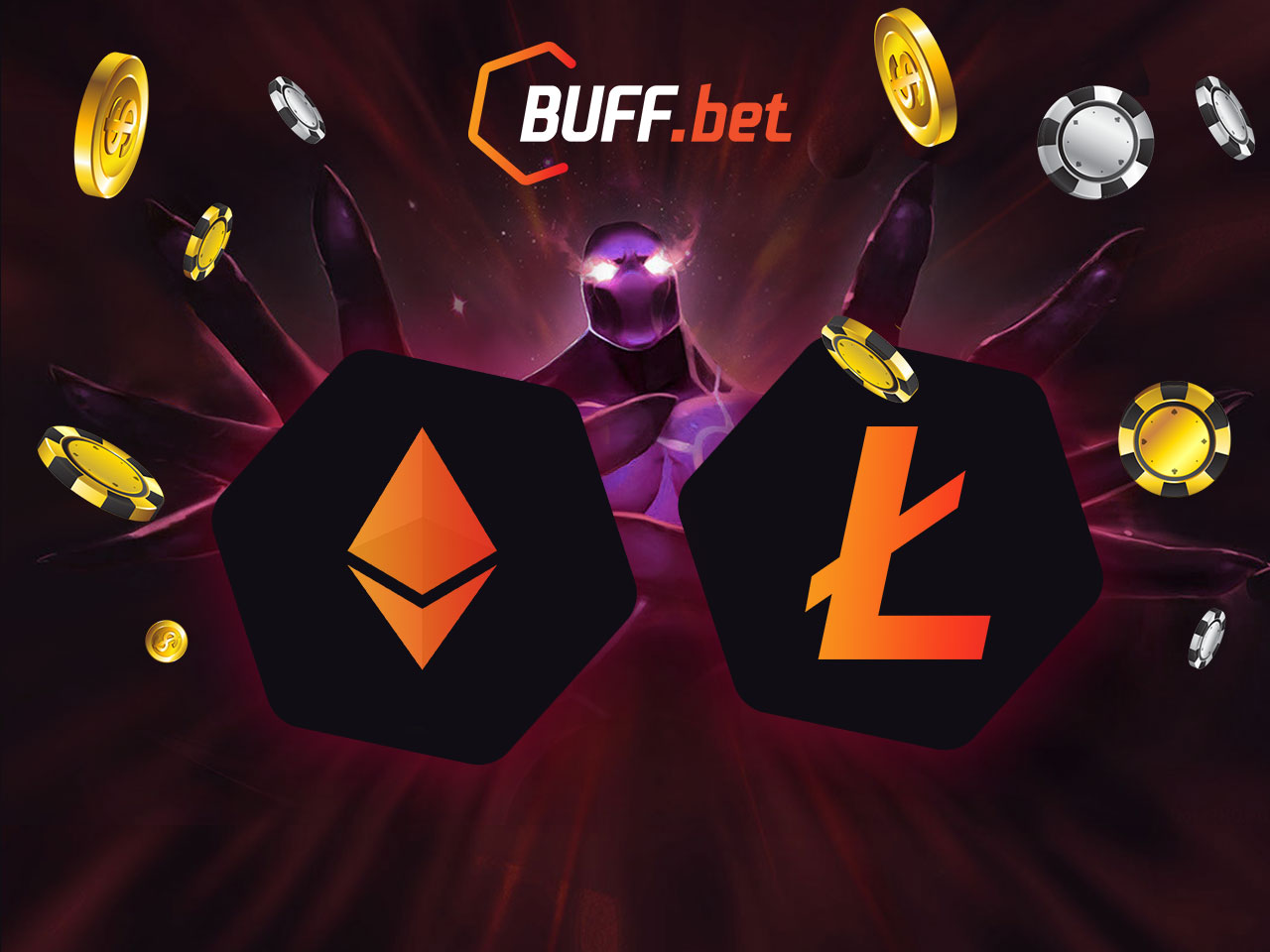 Reading Time:
2
minutes
BUFF.bet has announced its upgraded solution for crypto betting that enables Ether and Litecoin users to wager on their favorite sports and eSports events, as well as online casino and virtual sports. The betting operator further enhances its crypto payment transactions where bettors can deposit and withdraw its Ethers and Litecoins fast, easy and secure, while they see everything on their balance in crypto.
Krasimir Popov, CEO at BUFF.bet said: "Betting with cryptocurrencies offers the next level betting experience that players are already highly demanding form operators globally. It actually allows users to feel and be part of the entire crypto revolution.
 We highlight crypto as one of our advantages from the very beginning and we are glad to see that the number of crypto players on BUFF.bet is growing exponentially. Now, it's time for Ether and Litecoin to be fully used both for deposits and withdrawals on our website."
Enhancing its crypto payment solution, BUFF.bet is offering players that are looking for crypto betting options to use Ether and Litecoin together with Bitcoin on the website.
BUFF.bet is created with the mindset of a gamer and crypto enthusiast, allowing users to enjoy all of the perks on a betting website, including a wide variety of bonuses. Crypto betting is considered as one of the new and exciting offerings to the next generation of bettors. Thus, many iGaming operators are entering the sector by allowing players to experience the various advantages of betting with cryptocurrencies, such as decentralization, fun to be used, quick to set-up, investing profitability and many more.
About BUFF.bet:
BUFF.bet offers the entire range for a world-class betting brand and widest selection of eSports and crypto options for wagering, as well as sports, slot games, live casino, and virtual sports. Its modern design complying with web UI/UX trends gives a premium players' betting experience. Created with the mindset of a true eSports warrior, BUFF.bet is the perfect place for betting online using cryptocurrencies or fiat money. Discover more about it here: https://buff.bet/
About BUFFbet Affiliates:
Using the world's leading affiliate platform, we offer you to join the program and monetize your sports, eSports and casino traffic. Check the program here: https://buffaffiliates.com/
Contacts:
BUFF Affiliates: [email protected]
Press: [email protected]
Overwatch Postpones Seoul Matches Due to Corona Virus Outbreak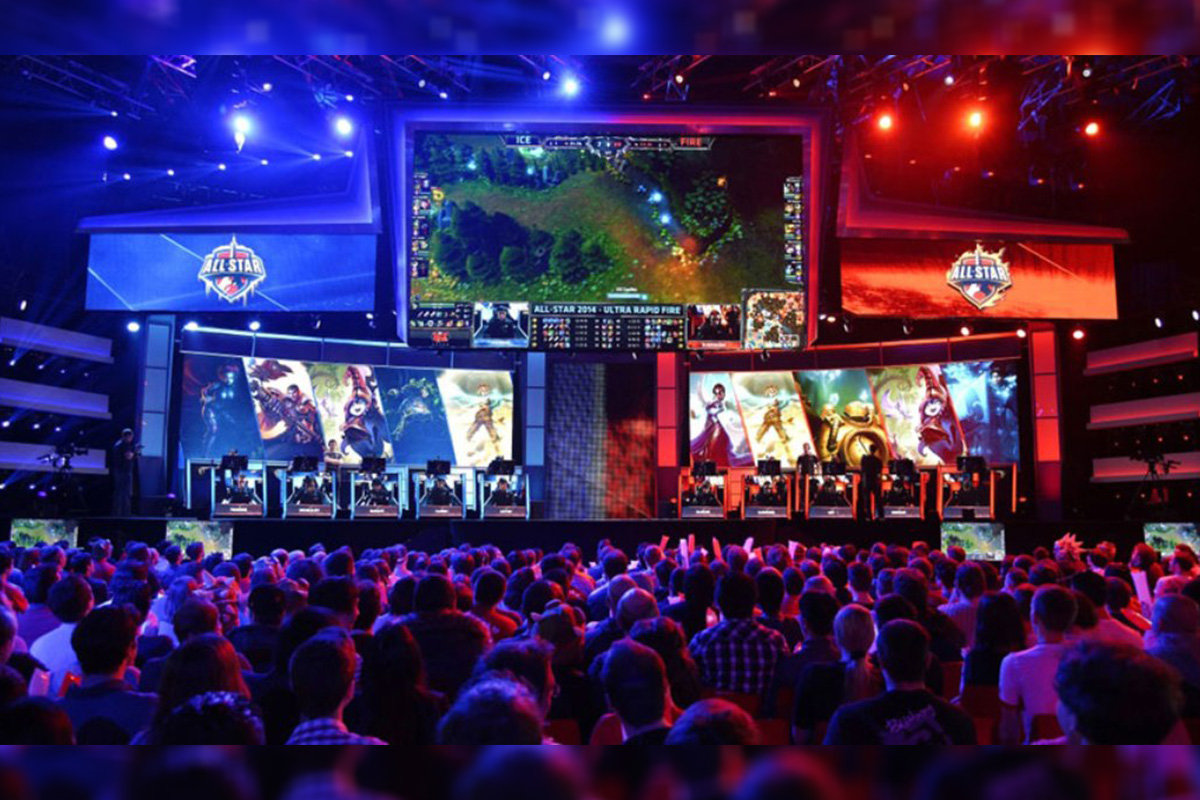 Reading Time:
< 1
minute
The Overwatch League has postponed its scheduled matches in Seoul amid reports that Asia's virus outbreak is spreading in South Korea.
The league previously postponed matches scheduled for three cities in China this month and rescheduled them for March in Seoul due to the COVID-19 illness. Those matches, along with previously scheduled home dates for the Seoul Dynasty, have now been postponed.
"In order to protect the health and safety of our players, fans, & staff, we are canceling plans to host OWL 2020 matches in South Korea in Weeks 5, 6, and 7, including the Seoul Dynasty home event. We'll share more info about when and where matches will take place at a later," Overwatch League said in a statement.
This is the first year for OWL's unprecedented global schedule including host matches for its 20 city-based franchises in Asia, North America and Europe.
Warriors International (WIN) & Fisker Inc. esports Partnership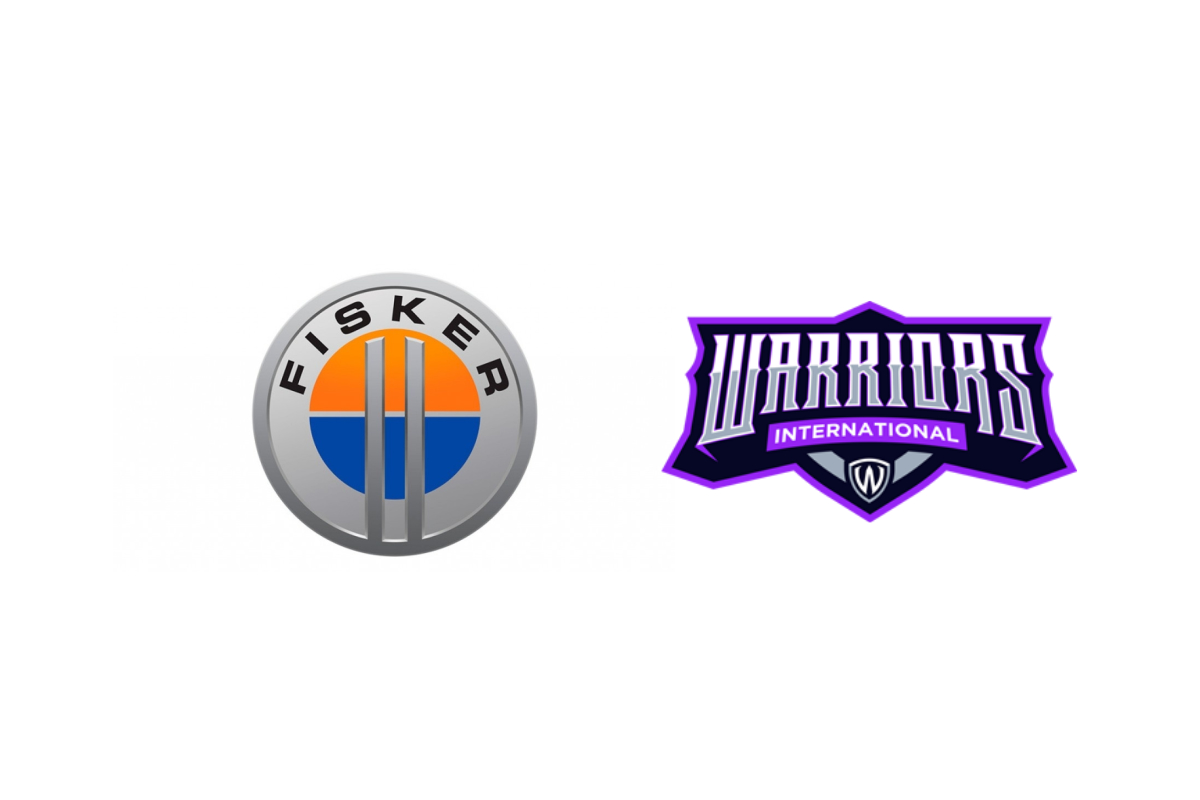 Reading Time:
< 1
minute
Fisker Inc – designer and manufacturer of the world's most emotion stirring, eco-friendly electric vehicles and advanced mobility solutions – has announced a dynamic esports partnership with Warriors International. The partnership will introduce Fisker's stunning new electric vehicle (EV), the Fisker Ocean, to Warriors International fans across North America.
Warriors International (WIN) is a Boston-based esports company spearheaded by Stage 1 Ventures. WIN is rapidly expanding into several esports titles including Rocket League, Counter-Strike: Global Offensive (CS:GO), FIFA, Smash and Fortnite. The organization is also quickly adding content creators to bolster its presence both online and on streaming platforms such as Twitch and YouTube.
Stage 1 Venture's Managing Partner David Baum stated, "With Fisker positioned as the world's first alldigital car company, both Fisker Inc. and WIN feel that the emerging esports space provides a great way to introduce a new, digital-savvy audience to 'the World's Most Sustainable Vehicle,' the Fisker Ocean, and are excited to expand their audiences and customer base together in North America."
Warriors International: https://warriorsinternational.gg/
Fisker Inc.: https://www.fiskerinc.com/
The Fisker Ocean will begin production in 2021 and it is currently available for reservation with a $250 (U.S.) fee via the Fisker Flexee app on iOS and Android – as well as through the Fisker website. Additional specifications will be released during the Geneva International Motor Show and via Fisker's proprietary FLEXEE app in the coming months.
SOURCE Fisker Inc.
Kyiv hosted an international esports tournament: WePlay! Mad Moon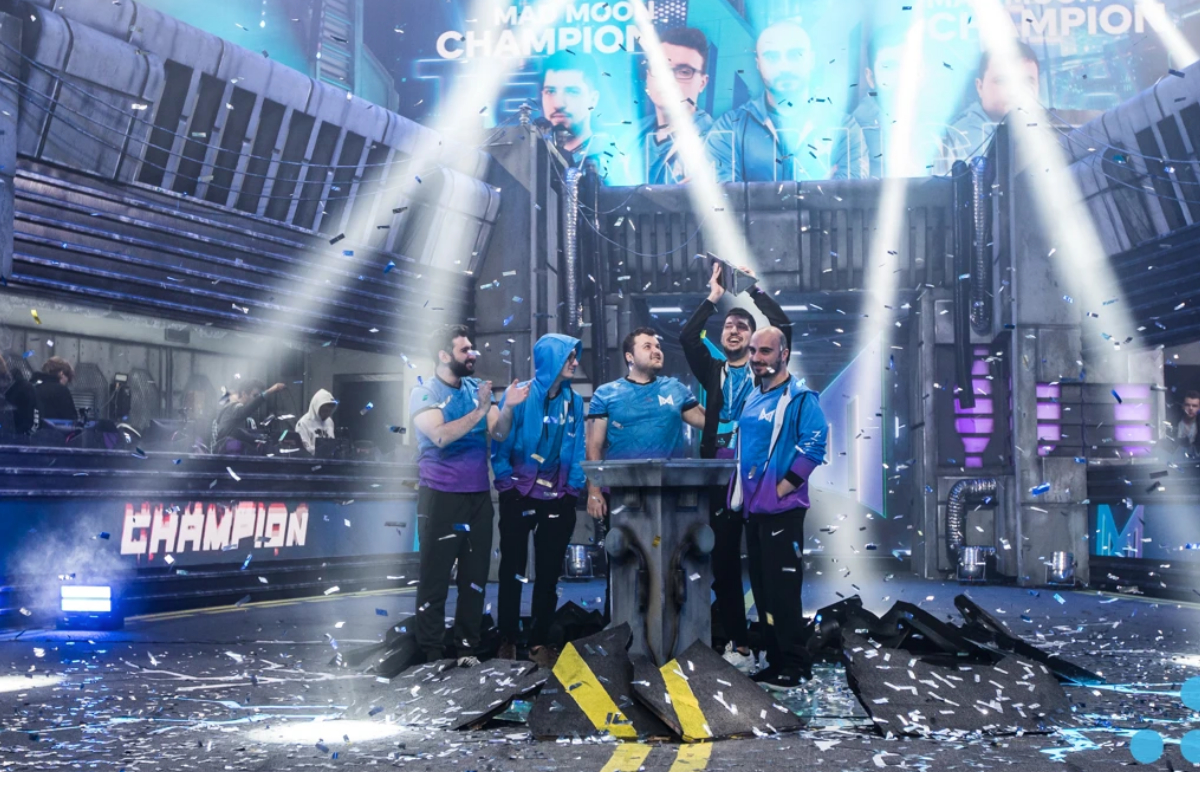 Reading Time:
2
minutes
On Feb. 19-23 the Ukrainian capital hosted an international esports tournament WePlay! Dota 2 Tug of War: Mad Moon with a $300,000 prize pool. The event included players from Sweden, Poland, Jordan, Germany, Serbia, Argentina, Peru, and other countries.
Between Feb. 20 and 23, the players competed in front of a live audience at Kyiv concert-hall VDNG (pavilion #9). The residents and guests of the city had an opportunity to attend the event for free and meet esports legends such as Danil "Dendi" Ishutin, Clement "Puppey" Ivanov, Kuro "KuroKy" Salehi Takhasomi, and many others.
At the venue, WePlay! Esports and the event partners provided various activities. For example, the visitors could participate in amateur tournaments and win prizes at the WePlay! Tournament Platform stand. After their matches, the professional teams participated in autograph signing sessions.
Now that the tournament has ended, the WePlay! Esports team has received a plethora of positive feedback about the show component of the event. From SFM-clips, augmented reality, music performances, and the atmosphere of cyberpunk, the viewers were delighted by what they saw on live streams and on the stage. The approach to organizing esports events where competitive matches are a part of a show is something we call esportainment.
"Each tournament is another challenge on the quest for our goal — organizing the most popular esports shows in the world. We thrive not only to live up to the expectations of our audience but also to exceed them. WePlay! Mad Moon proved once again that we are on the right path. In March, we will announce a new event plan. Trust me; it will be impressive."
– Managing Partner of WePlay! Esports Yuriy Lazebnikov
One of the most extraordinary moments of the show happened when teams arrived on stage on board the Madmoontruck. This moment was extensively covered in the press and went viral on social media.
In the finals of WePlay! Mad Moon, champions of the two previous Dota Pro Circuit events went toe to toe in a nail-biter series. Team Secret won the first two games of the best of 5 series, but Team Nigma managed to come back and win the championship.
WePlay! Mad Moon prize pool allocation:
1st Team Nigma — $130,000

2nd Team Secret — $60,000

3rd Virtus.pro — $30,000

4th Gambit Esports — $20,000

5th/6th B8 — $12,000

5th/6th Aggressive Mode — $12,000

7th/8th Infamous — $8,000

7th/8th Ninjas in Pyjamas — $8,000

Amer "Miracle-" Al-Barkawi (Team Nigma) won $10,000 as the core MVP

Maroun "GH Merhej (Team Nigma) won $10,000 as the support MVP
WePlay! Mad Moon is the final tournament of the Dota 2 Tug of War trilogy series. It also included WePlay! Radiant with a prize pool of $50,000 and WePlay! Dire with a prize pool of $30,000.
According to analytical company Esports Charts, the event attracted 295,110 peak viewers during the series between Team Nigma and Virtus.pro. The official English-speaking broadcast peaked at 91,093 viewers.
"We are happy about breaking yet another record in viewership. The WePlay! Esports team once again organized a show that WOWED! We've set the bar even higher for ourselves and esports in general. We will only allow ourselves to get better with time."
– Business Development Manager компании WePlay! Esports. 
#MadMoon, #WePlayDota2
Source: WePlay! Esports Press Office