Infographic: Gambling Industry Expos vs Gambling Industry Summits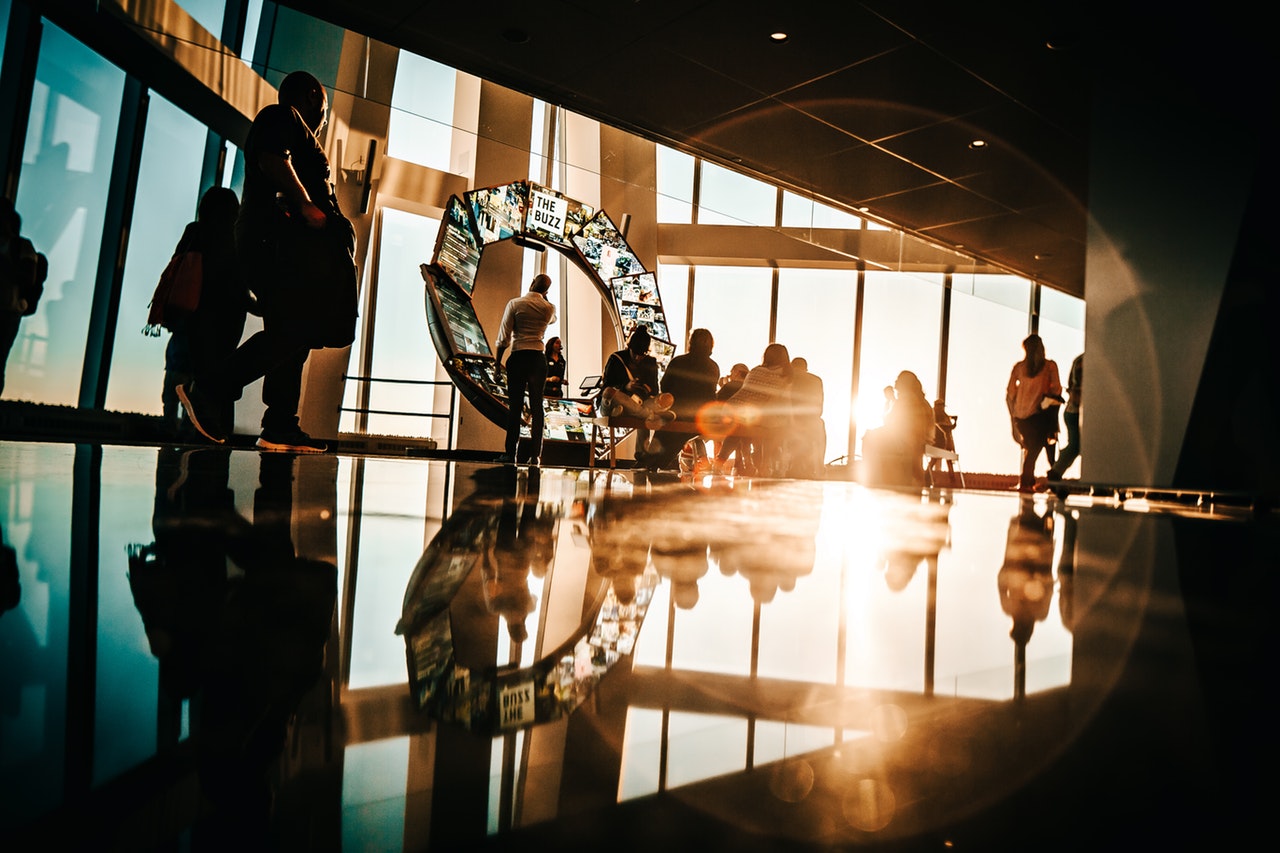 Reading Time:
5
minutes
Boutique style conference organizer presents the importance of quality vs quantity when it comes to planning your events calendar.
We have decided to put together a list of strong facts why growing companies with limited budget should opt for summits and smaller conferences versus large expos.
The facts on the list have been compiled after a short survey with selected companies that are usually attending up to 90% of conferences and expos during one year.
This infographic should not be taken as a statement against expos, it is just the fact that has been pointed out during the questioning.
As seen above, attending an expo is not as simple as attending a summit and here are the main points that have been discussed during the survey:
Logistics
Expo – In order to be successful at an expo, you need to book a stand and in order to stand out from the crowd, you have to come up a unique layout and design, that nobody has ever seen. It's really hard to cope with when it comes to having all the already known brands installing their already visible branding at their stylish stands. After you have your stand's design, the part of booking the furniture, lighting, electrics, and internet. This is only the logistics part, you need to also arrange meetings and hire staff, book the hotel for your colleagues and create the marketing materials. Not to mention, start an advertising campaign to highlight your attendance.
Summit – You ask for the organizer about the attending companies (usually not a myriad) and you can easily locate your targets/prospects to start planning the meetings. You check the agenda/program for the time schedule and you buy the tickets(s). You book the accommodation during your stay (usually 2 nights).
Meetings (before and during the event)
Expo – You spend hours to browse the attending companies and making phone calls to arrange meetings out of which, usually 40% are always canceled at the last minute. You create several marketing campaigns to create leads and follow closely the prospect pipeline.
Once you get to the expo you are in a hall that has thousands of visitors, running to their meetings or browsing for freebies. Some of them even browsing for business card for database building.
As mentioned earlier, you start greeting your already set up meetings, but you are also keeping your agenda open for potential clients, that might find you offering interesting. Between meetings and staying hungry, you spend hours at your stand waiting for potential clients and doing the promo gigs with leaflet/flyer handouts.
During you already set up meetings, you are keeping track of time so you can also meet your next scheduled prospect, but your prospect is also focused on her/his own schedule. Everyone is keeping track of time and calculating how much it takes to get to their next meeting (finding the stand, finding the contact, etc.).
Summit – You arrive at to the usually luxurious venue and greeted with a smile. You receive your badge and lanyard, and you instantly meet some connection you have contacted prior to the event. You sit down in the conference room with a coffee or a tea and already start discussing your possible collaboration. You know you are not wasting your time as you are speaking with a high-level pre-qualified decision-maker who is at the summit to get quality content without the hassle of running from hall to hall and keeping track of what going on. It's a laid back atmosphere and everyone is there to meet like-minded peers while also getting the latest quality updates.
During networking breaks and the complimentary lunch break, you sit down with 1-2 prospect that you either contact before the conference or meet in the lounge, and you engage with buyers that are actively sourcing your solutions.
In the evening you enjoy a relaxed social gathering and have a few drinks to meet other prospects before you call it a day. The next morning or afternoon you enjoy a bit of sightseeing and you jet off to your next destination.
Post-event
Expo – You plan your next 3 weeks to follow up with the prospect you have met during the exhibition and try to get them to set up a new meeting at your office or their headquarters. This usually involves more travels, but at first, you have to get that response which has to be approved by the upper decision-maker, who you did not meet yet in person. Keep in mind that your prospect has also met at least 25-30 other solution providers and is now examining reviews and feedback from other clients.
During the follow-up period, you also send an email to people that you never met and have left their card at your stand, sometimes getting in weird situations, explaining where you got their contacts from.
You also have to go over more details as you due to the lack of time, you did not have the chance to explain clearly or the many questions remained un-answered while keeping track of the meetings schedule on both sides.
After you get some promising answers, you need to plan for the next expo and invite the prospects for a second face to face discussion while also maintaining the stand related standards in order to keep appearing on your advantage. It's back to the drawing board again and back to number one on the list, logistics. During this time, you are also keeping an eye on your marketing budget to see if you are still on track and can fit in some updates to your stand.
Summit – You get back to the office and follow up on the clients you've met earlier and ask them if they have any remaining questions after your one on one meeting during the networking break, at lunch, dinner or social gathering.
Once you follow up, you get an instant answer from the decision-maker and you close the prospective pipeline. You look for the next conference in the area you are targeting for clients and you register your delegate pass.
To sum it all up, although your brand may see an increase in visibility during an expo, it might be lost in the loudness and in the shade of larger brands. If you have a restricted budges, sometimes you might even have to break the bank in order to cover all costs.
Medium costs of attending an expo can go over 10.000 EUR in many cases while attending a summit, you only invest up to 1000-1200 EUR (including travel and accommodation costs).
If you thought that this is useful information, please share among your connections and don't forget to consider two upcoming summits this autumn:
4th edition of CEEGC Budapest – 24 September, The Ritz-Carlton – read more
2nd edition of European Gaming Congress – 8 November, Radisson Blu Milan – read more
And if you are already planning your 2020 agenda,
4th edition of Prague Gaming Summit – 6 March 2020, Vienna House Andels Prague – read more
3rd edition of MARE BALTICUM Gaming Summit – 7 / 14 May 2020 – Tallinn, Estonia / Copenhagen, Denmark – read more
We hope that you received some useful information today and we look forward to your suggestions on our social media channels.
Playson to give expert insight on compliance and innovation at CEEGC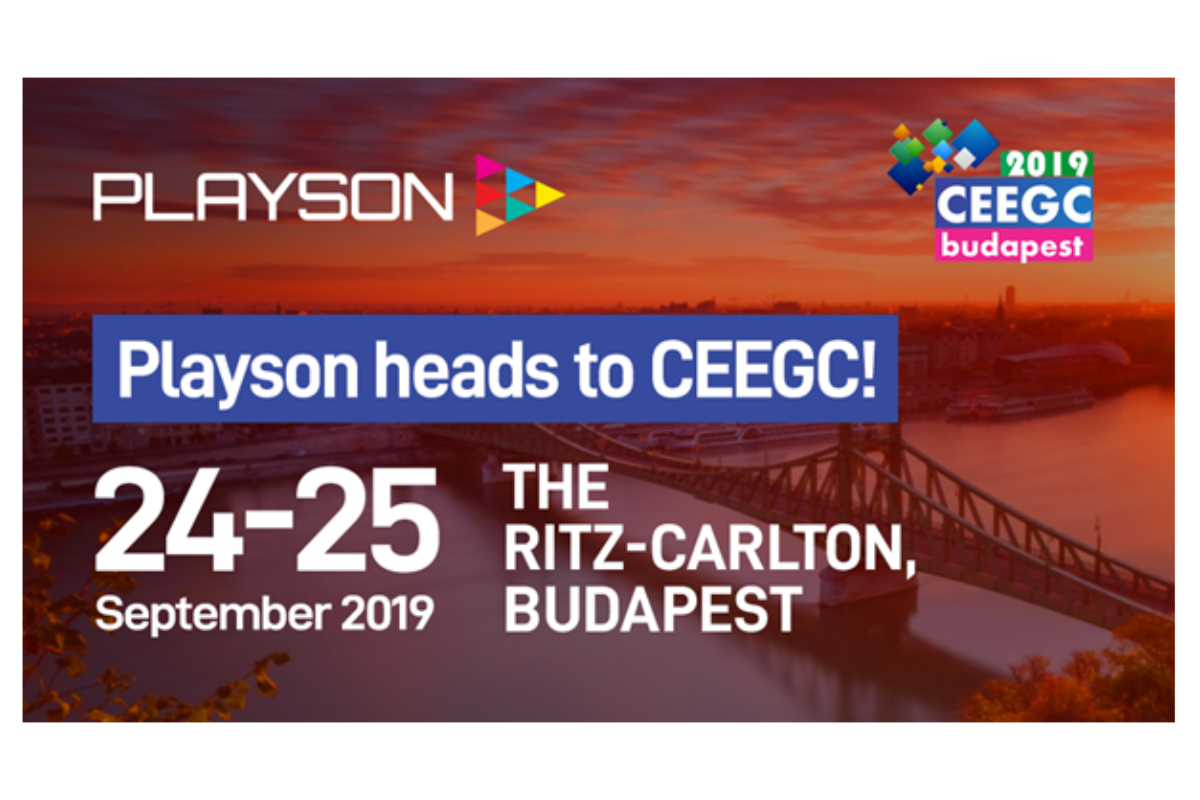 Reading Time:
1
minute
General Counsel of Playson to discuss importance of agility in Budapest
Playson's General Counsel, Andrei Andronic, is set to provide his insight alongside industry peers into how companies can thrive within stricter regulated markets at the upcoming Central and Eastern European Gaming Conference (CEEGC).
Andronic, who has extensive experience in both compliance and corporate law, will be joining the panel discussion "Compliance Versus Innovation" at the conference in Budapest taking place on Tuesday 24th September.
He has been instrumental in important strategic moves made by Playson this year, including the granting of a Class II Licence in his home country of Romania.
At CEEGC, the General Counsel will discuss why becoming more flexible in today's marketplace of increased compliance will be the key for future success.
Andronic will be joined by Playson's commercial team at CEEGC, who will be on hand to discuss the company's popular suite of titles with delegates.
Andrei Andronic, General Counsel at Playson, said: "Playson takes the topic of compliance very seriously and I'm looking forward to speaking at CEEGC in Budapest on a subject that I find fascinating.
"Not only will it be great to give my thoughts on the subject and what the future holds for the industry, but it will be very interesting to hear the opinions of the other well-respected speakers that I'll be sharing the stage with."
About Playson:
Playson is a leading content development firm emerging into the regulated European marketplace. With a portfolio of 60+ HTML5 Omni-Channel games, offices in Malta and Ukraine and licenses from the UKGC, ONJN and MGA, Playson is well positioned to meet the needs of the most discerning eGambling operators.
Chief Counsel of Malta Gaming Authority to take part in the fireside chat with Dr. Simon Planzer at CEEGC2019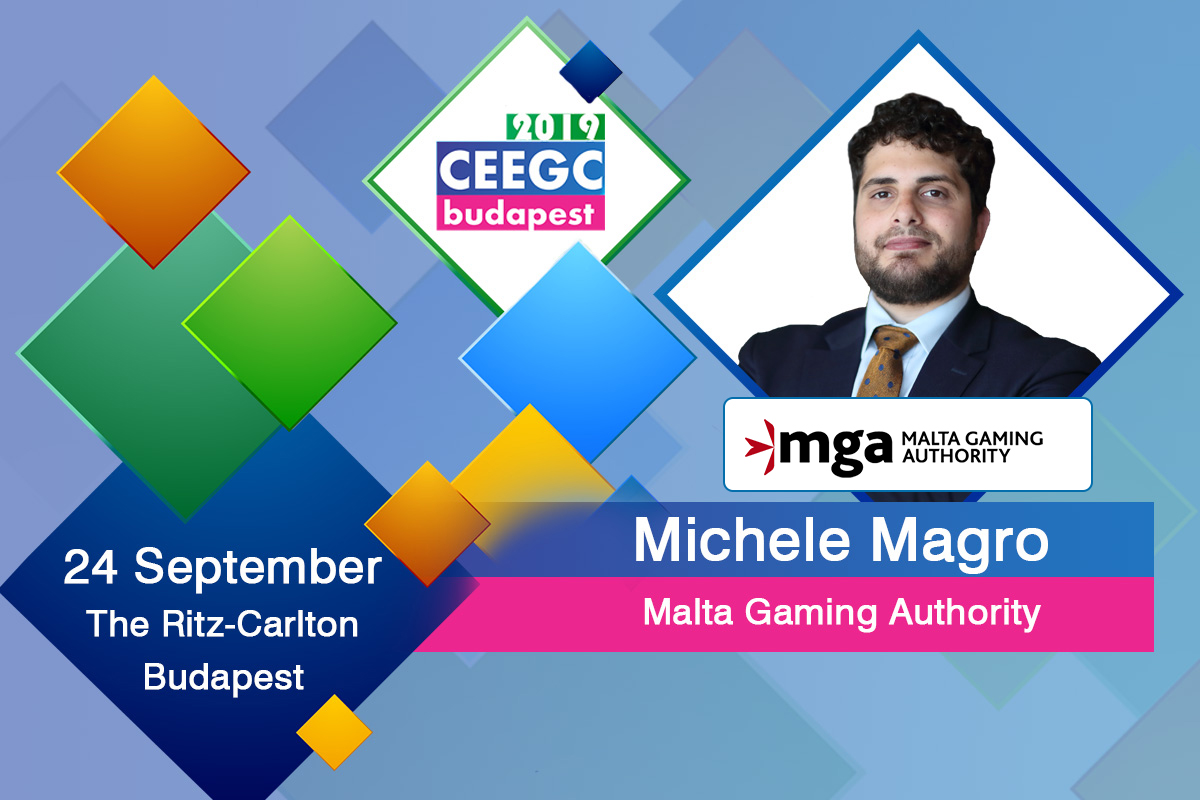 Reading Time:
2
minutes
Chief Counsel – Policy & International Affairs for the Malta Gaming Authority to take part in a fireside chat during CEEGC2019!
Fireside chats provide a great alternative to the traditional presentation format and they are increasingly popular among our conferences. It can already be called a fixed element in our agendas. If you're looking to catch a unique and much more personal discussion, this is a session format worth attending.
During the 4th edition of CEEGC Budapest, we are hosting a fireside chat which is moderated by Dr. Simon Planzer, who has the unique opportunity to interview live the Chief Counsel – Policy & International Affairs for the Malta Gaming Authority, Michele Magro.
Michele is the Chief Counsel – Policy & International Affairs for the Malta Gaming Authority, he is a lawyer by profession and has worked at the regulator for over 7 years, principally within the Legal Directorate. Michele is the Chairman of the MGA's Supervisory Council and a member of the Executive Committee. Michele is also Secretary to the Board of the Gaming Regulators European Forum (GREF).
Given the high standard which was set by the Malta Gaming Authority, the fireside chat is among the top awaited sessions at CEEGC Budapest.
CEEGC 2019 takes place on the 24th of September at the Ritz-Carlton Budapest and offer the unique opportunity of learning and networking with the gambling industry in the CEE and Balkans region via the CEEGC platform which is committed to bringing together industry shareholders and government officials from the region on a yearly base.
Browse the official event website for more details: www.ceegc.eu
PLANZER LAW announced as European Regulatory Sponsor at CEEGC2019 Budapest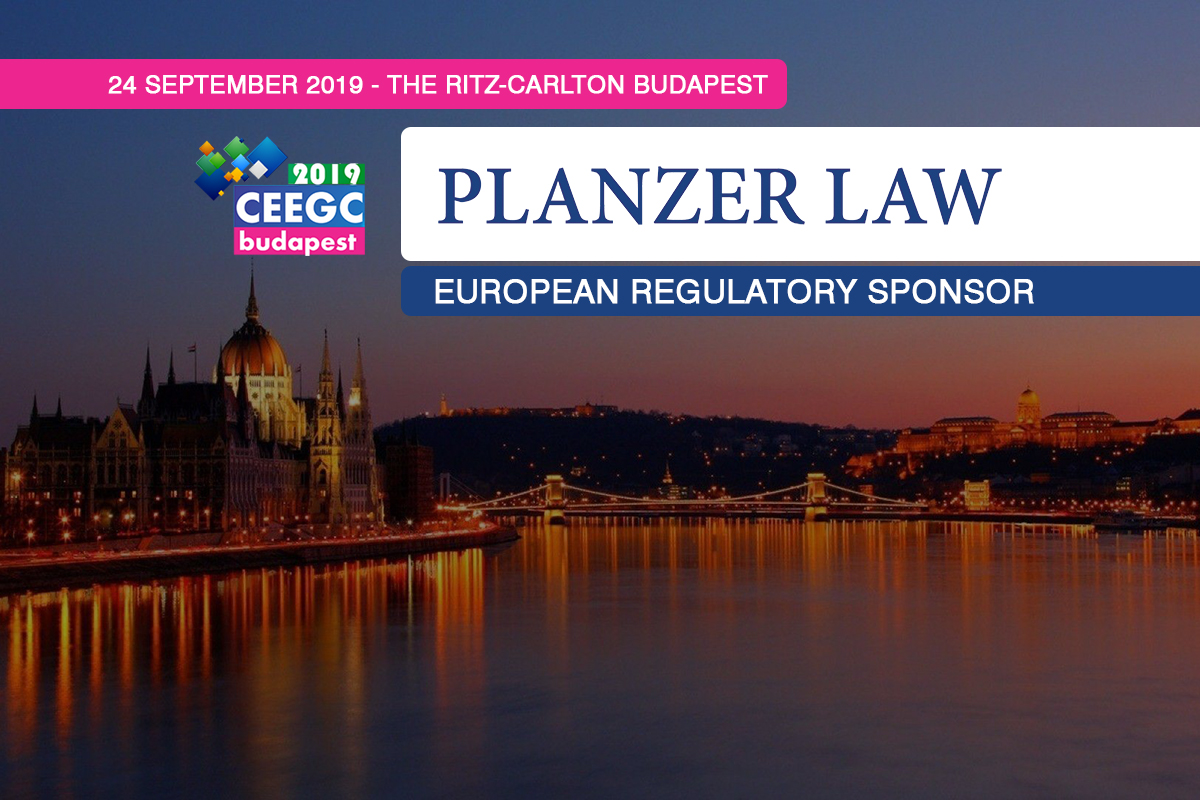 Reading Time:
2
minutes
The 4th edition of CEEGC Budapest is recording unprecedented interest from the industry and confirms 14 sponsors.
It is a pretty high number for a boutique-style conference and it seems that the 2019 edition which takes place on the 24th of September at The Ritz-Carlton Budapest is once again bringing together the largest names of the industry.
Among the esteemed sponsors, we are honored to announce the support of PLANZER LAW as European Regulatory Sponsor! You can meet their team at the conference, so don't forget to register!
"We are honored to announce again the sponsorship support of PLANZER LAW and also have the opportunity to welcome Dr. Simon Planzer in Budapest. He has supported our events with his network and expertise from its early days. Central and Eastern European Gaming Conference and Awards is the must-attend conference in the region and in 2019 even more, companies are understanding the mission of the event. We look forward to welcoming many delegates in Budapest and are keen to hear the insights that our European Regulatory Sponsor will bring to the event." stated Zoltán Tűndik, Head of Business at European Gaming Media and Events.
"It is a pleasure to continue our support for the Central and Eastern European Gaming Conference and Awards. It is also an expression of our recognition of the organizers' hard work. Within only four years, European Gaming Media and Events have established this event as a leading and well-noted gaming conference in Central Eastern Europe. 
Gaming and e-sports companies are facing a complex, challenging and ever-changing regulatory landscape in Europe. In these difficult waters, the conference topics proof to be very topical. Notably, we will discuss regulatory developments in the DACH gaming region including Liechtenstein and the hottest issues in esports. And of course, I am much looking forward also to my Fire Side Chat with the Maltese regulator", stated Dr. Simon Planzer, Partner at PLANZER LAW.
Make sure you take advantage of this unique opportunity of learning and networking with the gambling industry in the CEE and Balkans region via the CEEGC platform which is committed to bringing together industry shareholders and government officials from the region on a yearly base.
Browse the official event website for more details: www.ceegc.eu
About PLANZER LAW
PLANZER LAW is a boutique law firm specializing in gaming, entertainment, and online businesses. Its team notably provides strategic, regulatory and legal advice on all matters relating to EU and Swiss gaming regulation as well as business development into new markets. Clients profit from an unrivaled global network and highly specialized expertise.
Dr. Simon Planzer, founding partner of PLANZER LAW has recently received the recognition from Chambers & Partners and has been listed as a global gaming law expert. Clients and firms across many practice areas and geographies have trusted Chambers' research for nearly 30 years.
Dr. Simon Planzer, founder of Planzer Law, is endorsed by interviewees (Chambers & Partners) as "absolutely excellent" and "the top Swiss lawyer" for gaming. He is actively involved in the shaping of gaming regulations in Switzerland, regularly interacting with the authorities, as well as providing regulatory advice to private clients. Based in Zürich, he is additionally active representing fantasy sports companies.
Earlier this year, PLANZER LAW has been nominated in the "Best Regulatory Lawyer or Law Firm of the Year" award at the Global Regulatory Awards 2019 (organized by GamblingCompliance).
For more details, visit their website!