Infographic: Gambling Industry Expos vs Gambling Industry Summits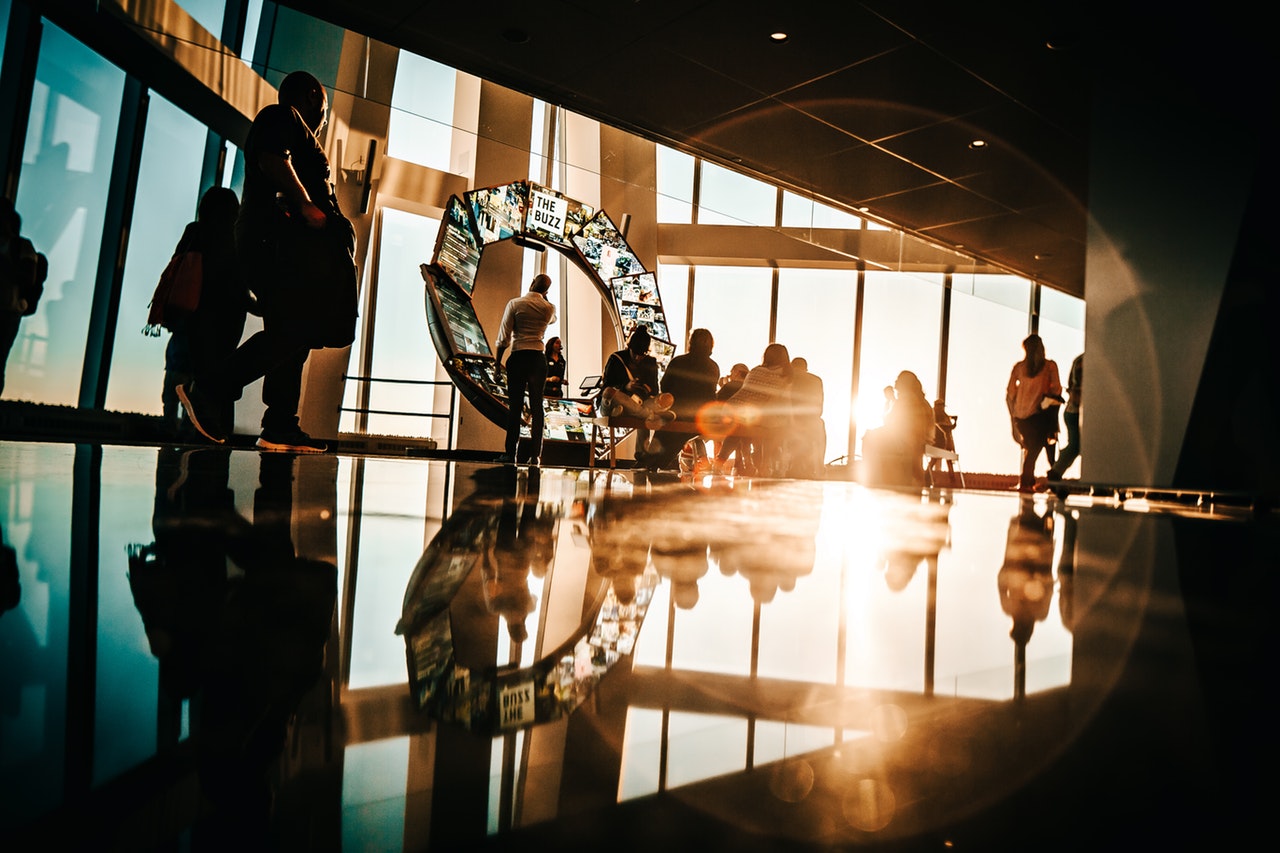 Reading Time:
5
minutes
Boutique style conference organizer presents the importance of quality vs quantity when it comes to planning your events calendar.
We have decided to put together a list of strong facts why growing companies with limited budget should opt for summits and smaller conferences versus large expos.
The facts on the list have been compiled after a short survey with selected companies that are usually attending up to 90% of conferences and expos during one year.
This infographic should not be taken as a statement against expos, it is just the fact that has been pointed out during the questioning.
As seen above, attending an expo is not as simple as attending a summit and here are the main points that have been discussed during the survey:
Logistics
Expo – In order to be successful at an expo, you need to book a stand and in order to stand out from the crowd, you have to come up a unique layout and design, that nobody has ever seen. It's really hard to cope with when it comes to having all the already known brands installing their already visible branding at their stylish stands. After you have your stand's design, the part of booking the furniture, lighting, electrics, and internet. This is only the logistics part, you need to also arrange meetings and hire staff, book the hotel for your colleagues and create the marketing materials. Not to mention, start an advertising campaign to highlight your attendance.
Summit – You ask for the organizer about the attending companies (usually not a myriad) and you can easily locate your targets/prospects to start planning the meetings. You check the agenda/program for the time schedule and you buy the tickets(s). You book the accommodation during your stay (usually 2 nights).
Meetings (before and during the event)
Expo – You spend hours to browse the attending companies and making phone calls to arrange meetings out of which, usually 40% are always canceled at the last minute. You create several marketing campaigns to create leads and follow closely the prospect pipeline.
Once you get to the expo you are in a hall that has thousands of visitors, running to their meetings or browsing for freebies. Some of them even browsing for business card for database building.
As mentioned earlier, you start greeting your already set up meetings, but you are also keeping your agenda open for potential clients, that might find you offering interesting. Between meetings and staying hungry, you spend hours at your stand waiting for potential clients and doing the promo gigs with leaflet/flyer handouts.
During you already set up meetings, you are keeping track of time so you can also meet your next scheduled prospect, but your prospect is also focused on her/his own schedule. Everyone is keeping track of time and calculating how much it takes to get to their next meeting (finding the stand, finding the contact, etc.).
Summit – You arrive at to the usually luxurious venue and greeted with a smile. You receive your badge and lanyard, and you instantly meet some connection you have contacted prior to the event. You sit down in the conference room with a coffee or a tea and already start discussing your possible collaboration. You know you are not wasting your time as you are speaking with a high-level pre-qualified decision-maker who is at the summit to get quality content without the hassle of running from hall to hall and keeping track of what going on. It's a laid back atmosphere and everyone is there to meet like-minded peers while also getting the latest quality updates.
During networking breaks and the complimentary lunch break, you sit down with 1-2 prospect that you either contact before the conference or meet in the lounge, and you engage with buyers that are actively sourcing your solutions.
In the evening you enjoy a relaxed social gathering and have a few drinks to meet other prospects before you call it a day. The next morning or afternoon you enjoy a bit of sightseeing and you jet off to your next destination.
Post-event
Expo – You plan your next 3 weeks to follow up with the prospect you have met during the exhibition and try to get them to set up a new meeting at your office or their headquarters. This usually involves more travels, but at first, you have to get that response which has to be approved by the upper decision-maker, who you did not meet yet in person. Keep in mind that your prospect has also met at least 25-30 other solution providers and is now examining reviews and feedback from other clients.
During the follow-up period, you also send an email to people that you never met and have left their card at your stand, sometimes getting in weird situations, explaining where you got their contacts from.
You also have to go over more details as you due to the lack of time, you did not have the chance to explain clearly or the many questions remained un-answered while keeping track of the meetings schedule on both sides.
After you get some promising answers, you need to plan for the next expo and invite the prospects for a second face to face discussion while also maintaining the stand related standards in order to keep appearing on your advantage. It's back to the drawing board again and back to number one on the list, logistics. During this time, you are also keeping an eye on your marketing budget to see if you are still on track and can fit in some updates to your stand.
Summit – You get back to the office and follow up on the clients you've met earlier and ask them if they have any remaining questions after your one on one meeting during the networking break, at lunch, dinner or social gathering.
Once you follow up, you get an instant answer from the decision-maker and you close the prospective pipeline. You look for the next conference in the area you are targeting for clients and you register your delegate pass.
To sum it all up, although your brand may see an increase in visibility during an expo, it might be lost in the loudness and in the shade of larger brands. If you have a restricted budges, sometimes you might even have to break the bank in order to cover all costs.
Medium costs of attending an expo can go over 10.000 EUR in many cases while attending a summit, you only invest up to 1000-1200 EUR (including travel and accommodation costs).
If you thought that this is useful information, please share among your connections and don't forget to consider two upcoming summits this autumn:
4th edition of CEEGC Budapest – 24 September, The Ritz-Carlton – read more
2nd edition of European Gaming Congress – 8 November, Radisson Blu Milan – read more
And if you are already planning your 2020 agenda,
4th edition of Prague Gaming Summit – 6 March 2020, Vienna House Andels Prague – read more
3rd edition of MARE BALTICUM Gaming Summit – 7 / 14 May 2020 – Tallinn, Estonia / Copenhagen, Denmark – read more
We hope that you received some useful information today and we look forward to your suggestions on our social media channels.
UltraPlay is the Esports Service Provider in the Nordics from BSG Awards 2020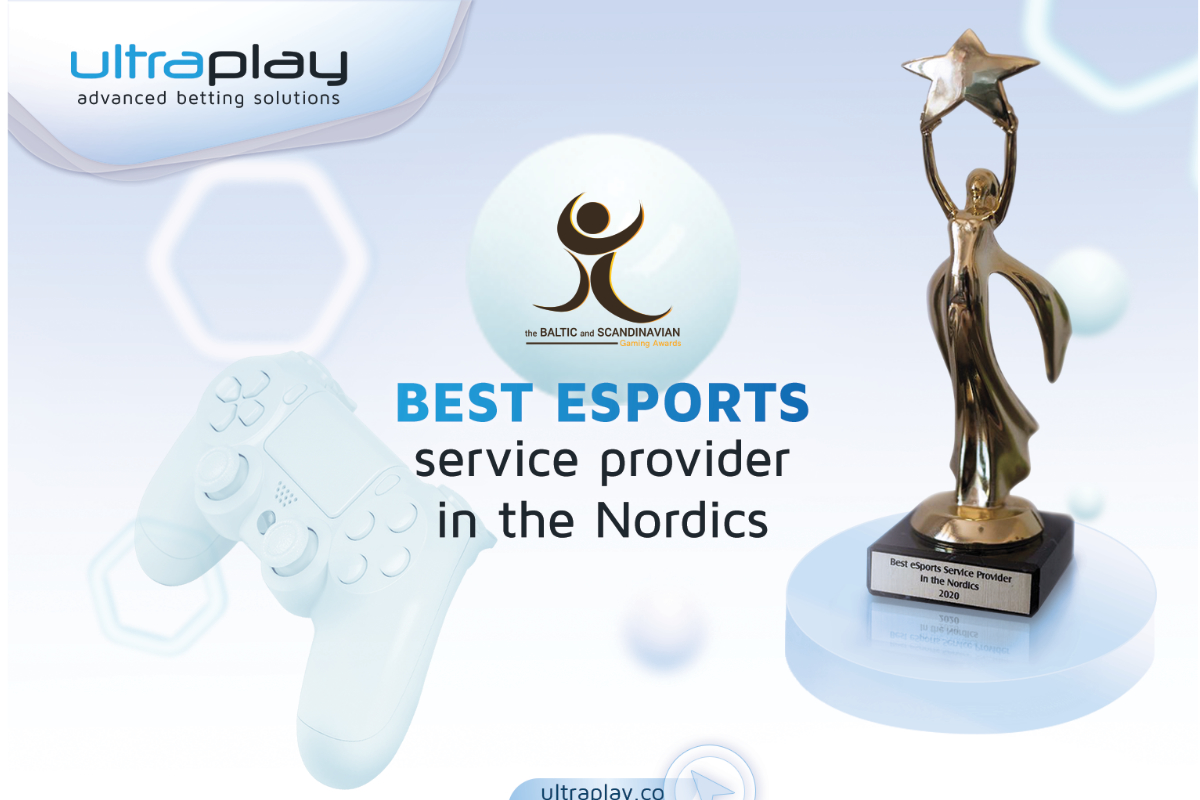 Reading Time:
< 1
minute
Bulgarian-based company UltraPlay has been recognized by the Baltic and Scandinavian Gaming Awards as the Best Esports Service Provider in the Nordics 2020. The awards ceremony was held last week in Tallinn, during the first live conference since March this year. The winners have been decided by a final vote, which was submitted by the attending participants.
BSG Awards are continuing its mission of creating an independent, fair and representative awards event that recognizes significant achievements within the Baltic and Scandinavian gaming industry.
Lyubomira Petrova, CMO at UltraPlay said: "We are honored to be acknowledged as the Best Esports Service Provider in the Nordics – a region that is particularly strong when it comes to eSports. It's the second time in a row to be highly recognized by the BSG Awards and its attending delegates, which confirms we are on the right track – developing and enhancing this very specific betting vertical."
Last year, UltraPlay has won the Best Esports Service Provider in the Baltics. With the company's efforts in expanding its presence in the Scandinavian region, UltraPlay has achieved to add the latest accolade to its portfolio of 18 awards.
BetGames.TV secures latest accolade at Baltic Gaming Summit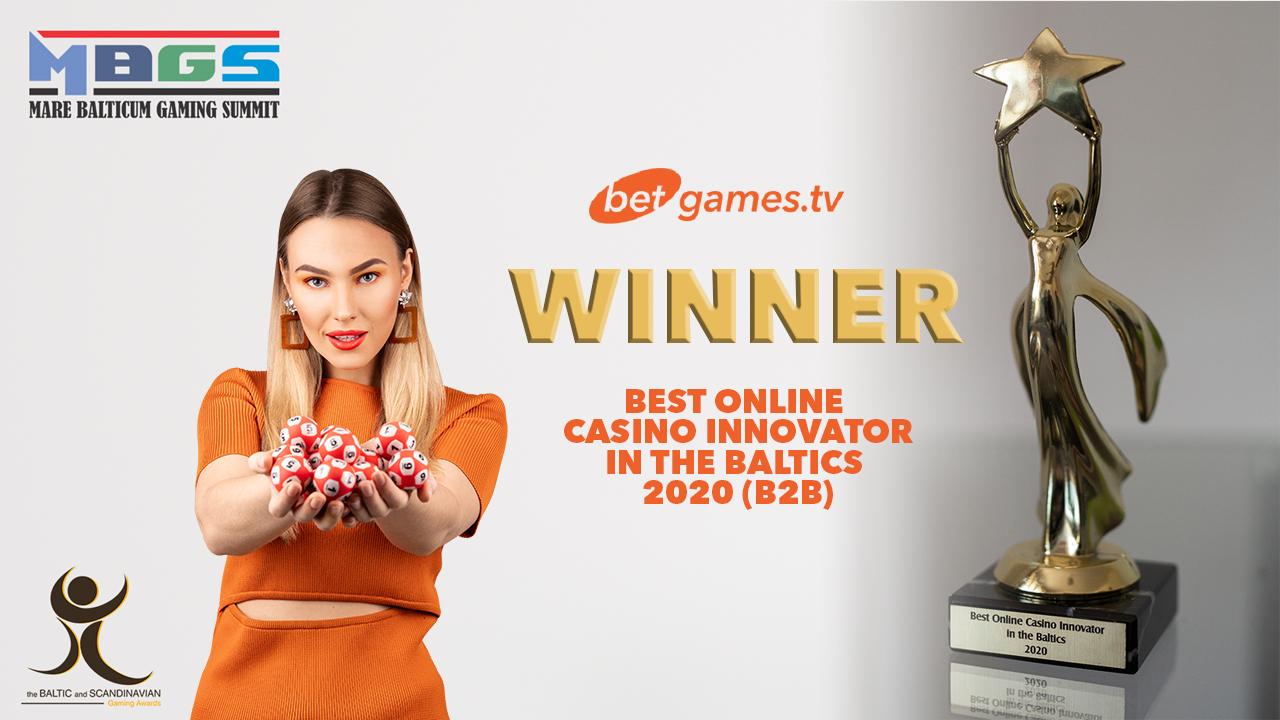 Reading Time:
2
minutes
Content provider recognised as Best Online Casino Innovator in the Baltics for 2020
BetGames.TV, the leading live dealer betting games supplier, has claimed the title of Best Online Casino Innovator in the Baltics 2020 at the Baltic and Scandinavian Gaming Awards (BSG Awards).
Held as part of the MARE BALTICUM Gaming Summit, this year saw the first iteration of the event's awards, focused towards honouring the industry's high-flyers across the Baltics and Nordic regions.
This year has seen BetGames.TV go from strength to strength, with its games ease-of-use, low spend and extended entertainment sessions proving a winning fixture during the cancellation of live sport.
As well as signing numerous strategic agreements in recent months with the likes of Amelco and SBTech, BetGames.TV's products have consistently stood out as one 2020's highest performers.
During the judging period alone, the company's total average daily bets surged by 37% globally, with bet counts tripling in LatAm and up by almost 40% in Europe.
The votes were cast by the event's attendees which further demonstrates the respect the company has from its industry peers and highlights its popularity throughout its home region.
Commenting on the win, Aistė Garnevičienė, Chief Operating Officer, at BetGames.TV said: "We're absolutely delighted to have scooped the award for Best Online Casino Innovator at the first ever BSG Awards.
"The win is a true testament to the dedication and attention to detail of our team and is a great reward for the hard work we put in to stay at the forefront of technical development.
"This year has been one of rapid growth here at BetGames.TV, and with good reason. We use our expertise to design cutting-edge games which push the envelope and become instant favourites with both our players and partners. We're absolutely delighted to see it recognised by our industry peers."
Singular Wins Rising Star in Baltic Sports Betting Technology at BSG Awards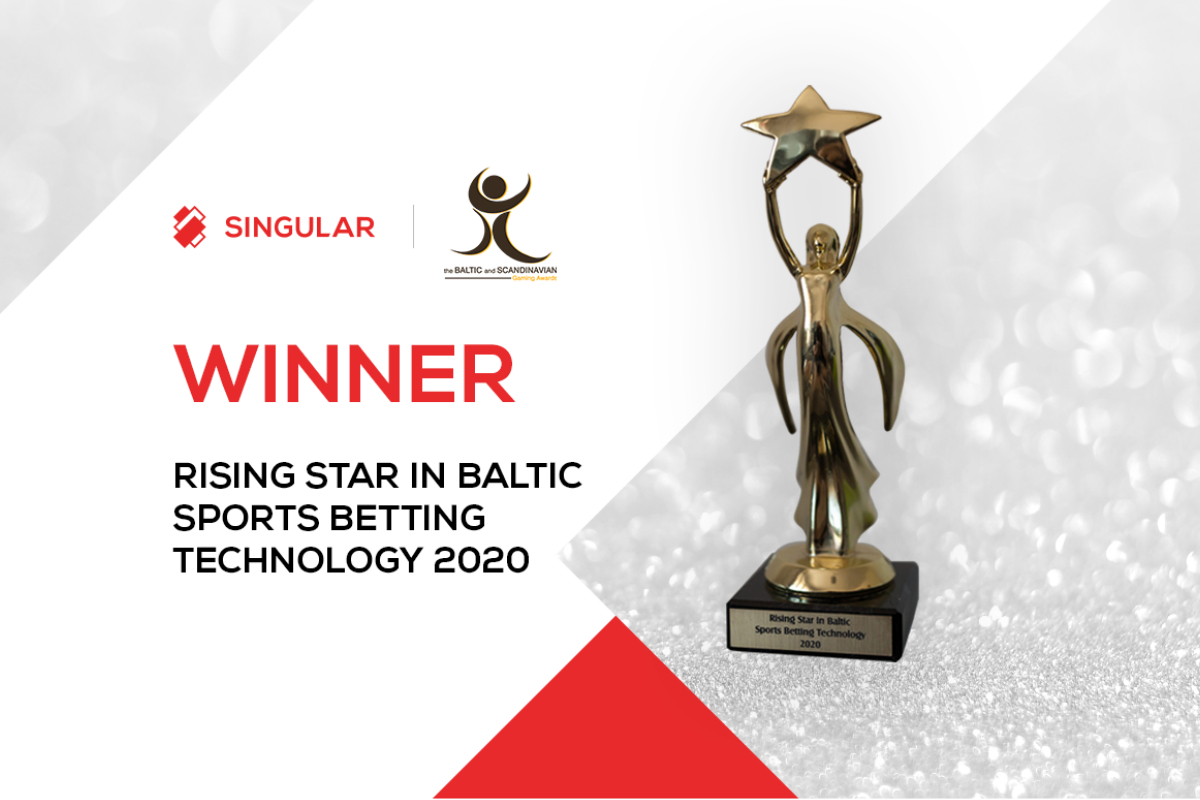 Reading Time:
< 1
minute
Singular has been awarded "Rising Star in Baltic Sports Betting Technology" at the Baltic and Scandinavian (BSG) Awards 2020 in Tallinn, Estonia.
Traditionally, the MARE Balticum Gaming Summit features the BSG Awards with the gala night moved online this year. Professionals from the sports betting field attending the Gaming Summit casted their vote for the companies that have made a substantial contribution to the industry in the passing year.
"We take particular pride in winning an award that highlights the technology of our Sports Betting Solution. Deep in its DNA, Singular has always been and continues to be a tech company working with gifted people and stellar technology to deliver an outstanding experience." says Darko Gacov, Singular's co-founder.
At the end of 2019, Singular released the 4th generation of their Sports Betting Platform that has given player personalization a new flavour. Accompanied by a pro-trading functionality and powerful risk management, the solution has positioned Singular as innovation leader within sports betting. The new upgraded solution has facilitated entry into three newly regulated markets for Singular. Details to be announced after the brands go live later this autumn.
The MARE Balticum Gaming Summit was the first live conference since lockdown measures and travel restrictions were lifted for the majority of the European countries. Adapting to the circumstances the event took a hybrid approach giving the community in the Baltic region an opportunity to meet in person, but also connect with the rest of the iGaming community online.