NHS Launches Treatment Service for Gaming-addicted Youngsters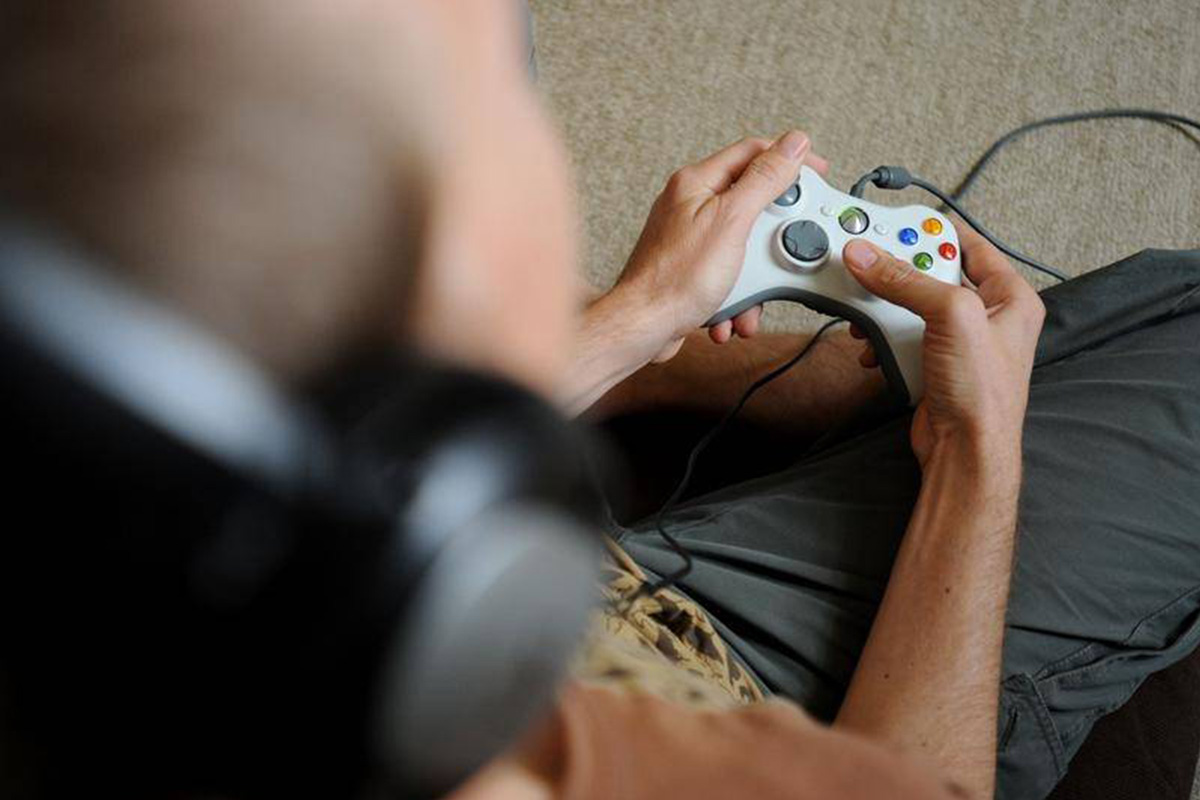 Reading Time:
1
minute
The National Health Service (NHS) has launched a treatment service for British children who are seriously addicted to computer games.
It comes after the NHS announced in June that children with gambling addiction could get access to professional treatment via a dedicated gambling clinic.
The World Health Organisation describes "gaming disorder" as a pattern of persistent or recurrent gaming behaviour so severe that it takes "precedence over other life interests."
"Health needs are constantly changing which is why the NHS must never stand still – this new service is a response to an emerging problem, part of the increasing pressures that children and young people are exposed to these days. However, the NHS should not be left to pick up the pieces – gambling and internet firms have a responsibility to their users as well as their shareholders and should do their utmost to prevent rather than cash in on obsessive or harmful behaviour," Simon Stevens, chief executive of NHS said.
"Compulsive gaming and social media and internet addiction is a problem that is not going to go away when they play such a key part in modern life," Claire Murdoch, NHS national mental health director said.
Up to 14 new adult NHS gambling clinics are being opened across the UK. The Northern Gambling Service clinic in Leeds is the first outside of London and opened last month.
Spanish and Portuguese gambling industry in focus at EGC Milan 2019 experts from Grupo R. FRANCO and Rato, Ling, Lei & Cortés Law Firm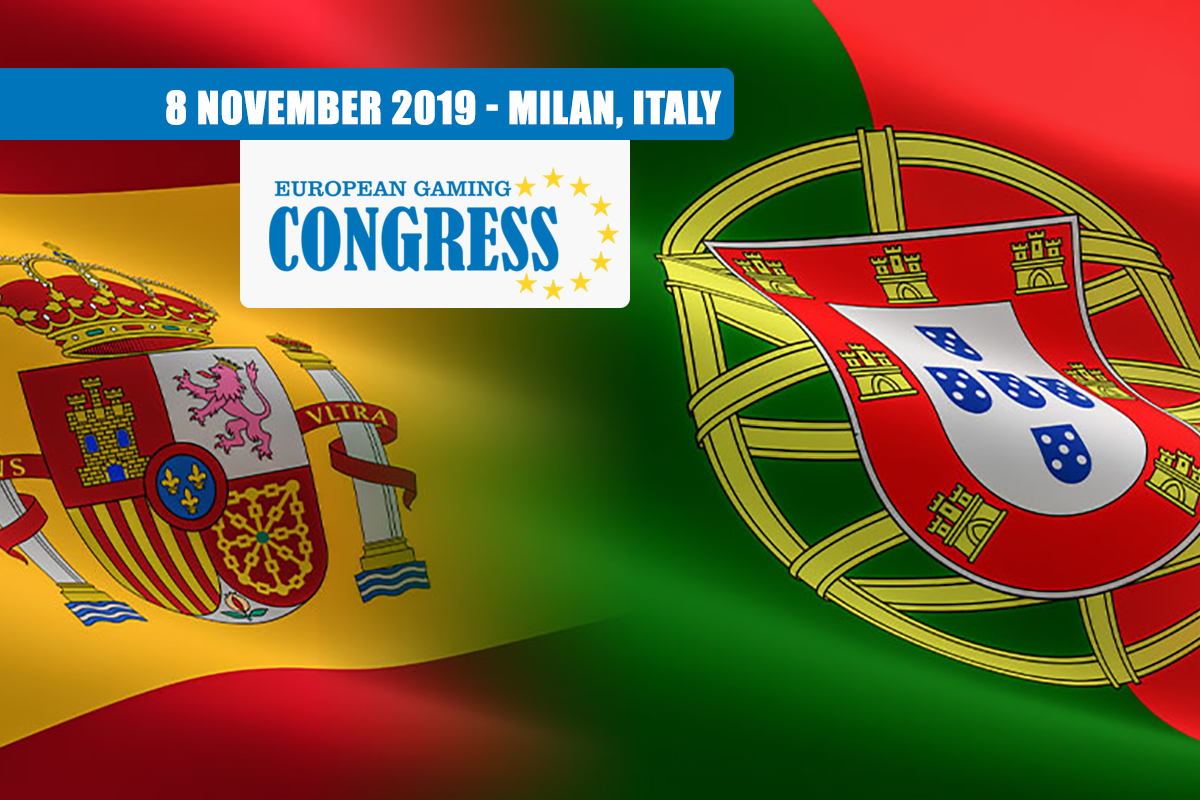 Reading Time:
5
minutes
Major gambling industry markets such as Spain and Portugal to be analyzed by leading experts at EGC Milan 2019!
News about the gambling industry in Spain and Portugal has been trending on all gaming media outlets and in the past 4 years, the industry has been booming in these two jurisdictions.
A study, conducted by The Portuguese Association of Gambling and Online Games (APAJO), has revealed that there are between 400 and 600 thousand individual bettors online in Portugal, which represents between 4.6% and 6.9 % of the adult population in the country.
The study titled "Online Gambling in Portugal – The Best Bet for the National Regulatory System" prepared at the request of APAJO by Winning Scientific Management has shown that the Portuguese market had grown in a balanced way and in line with the European markets analyzed. It cautions, however, that licensed operators need more protection at the level of unlicensed game combat mechanisms and the information provided on the sector would be more detailed and comprehensive.
Online gambling has only been available in the country for a few years, but it has quickly grown to become very popular.
The statistics from the Serviço Regulação e Inspeção de Jogos do Turismo de Portugal have revealed that the country's online gambling market enjoyed its best-ever quarterly performance at the start of this year, generating revenues of more than €47 million in the three-month period which ended on March 31st.
The online gambling market appears to be thriving in Europe at the moment and these new figures concerning Portugal only seem to reinforce that fact. Revenues in the country have seen a significant jump in the past 12 months and all eyes will be on whether it can ultimately keep up this pace in the months and years ahead. It is undoubtedly an intriguing time for the industry and it will be interesting to see just what comes next.
More than half of the revenue was specifically generated by betting, with football accounting for almost 75 percent of online wagering. This put the sport well ahead of its nearest rivals including basketball and tennis. In terms of gaming, revenues were up to €22.6 million with gaming machines – or slots – accounting for more than 63 percent of that. Trailing behind were other games such as online roulette and blackjack.
The gambling industry in Spain is also an increasingly attractive market for operators and suppliers alike; with bright forecasts for the market's future following its regulation in 2012.
Spain's current expansion is unprecedented and records show a 20.10% increase in terms of GGR, mostly due to the ever-growing popularity of sports betting online, which is currently above 25% in GGR.
Of course, there's an increase in new customers, but we're also seeing an exponential trend of players becoming ambassadors for the transition to online, which is, in turn, the catalyst for a very interesting multiplier effect within their own social circles, with more of their friends signing up to the digital world as a consequence. This is definitely indicative of the new generation of players getting involved in iGaming – and represents fantastic potential beyond the traditional bastion of sports betting.
Read: Spain: A new bull market? Exclusive interview with Ruben Loeches, CMO at R. Franco Group
At European Gaming Congress (EGC) we are bringing together key industry experts from Spain and Portugal in order to have a quality discussion about what operators need to know when entering the market or if they are already active in the region, what they should do in order to improve their presence.
The discussion will take place in Milan on the 8th of November at Radisson Blu Hotel Milan.
You can register here or view the agenda here!
The Spanish and Portuguese gambling industry will be discussed during the "Highlights from South West Europe" compliance panel discussion which is moderated by Andrius Gabnys (Attorney At Law – Gabnys Law Firm)
The Spanish gambling industry update will be presented from two angles by leading local experts Javier Sacristán (Digital & Operations Director at Grupo R. FRANCO) and the already announced Willem van Oort (Founder of Gaming in Holland / Gaming in Spain)
The Portuguese gambling industry update will be presented by Óscar Madureira (Senior Associate at Rato, Ling, Lei & Cortés).
Make sure you take advantage of this unique opportunity of learning and networking with the gambling industry in Europe via the EGC platform every year.
About Andrius Gabnys – Attorney At Law – Gabnys Law Firm (panel moderator)
Andrius Gabnys is an attorney-at-law and a managing partner at Gabnys Law Firm, a legal boutique based in Vilnius, Lithuania, and Tallinn, Estonia. The Firm specializes in entertainment (gambling, media, arts) and technology (IT, cybersecurity) legal aspects. Andrius Gabnys has been working in the online gambling sector for over 10 years and focuses on the multijurisdictional licensing, IP and related matters. He has extensive experience dealing with the gambling authorities in Europe, CIS countries, Africa and South America.
About Óscar Madureira – Senior Associate at Rato, Ling, Lei & Cortés
Óscar is a Senior Associate at Rato, Ling, Lei & Cortés in charge of the Portuguese office, and is a member of the Macau Lawyers Association, the Portuguese Bar Association and the Hong Kong Institute of Arbitrators (HKIA).
Before joining the firm, he was a Senior Legal Counsel for Melco Resorts and other law firms in Macau.  He was also a Legal Consultant for Porto City Hall, for the Portuguese National Traffic and Transportation Department and for the Honorary Consulate of the Republic of Guinea-Bissau in Portugal.
He is a member of the Scientific Council of the Rui Cunha Foundation, a lecturer and consultant at the Centre for Reflection, Study and Dissemination of Macau SAR Law (CRED-MD) and a guest lecturer at the University of Saint Joseph, Macau.
About Javier Sacristán – Digital & Operations Director at Grupo R. FRANCO
Javier Sacristán has a bachelor's degree in Business Administration and Management from the University of Southern California. Throughout his career he has held different key positions in the start-up arena and in consolidated gaming companies, contributing his digital expertise. At present, he is Digital & Operations Director at R. Franco Group.
For more details browse the official event website here:  www.europeangamingcongress.com
Almost Two-Thirds of Japanese Oppose Plans for Integrated Resorts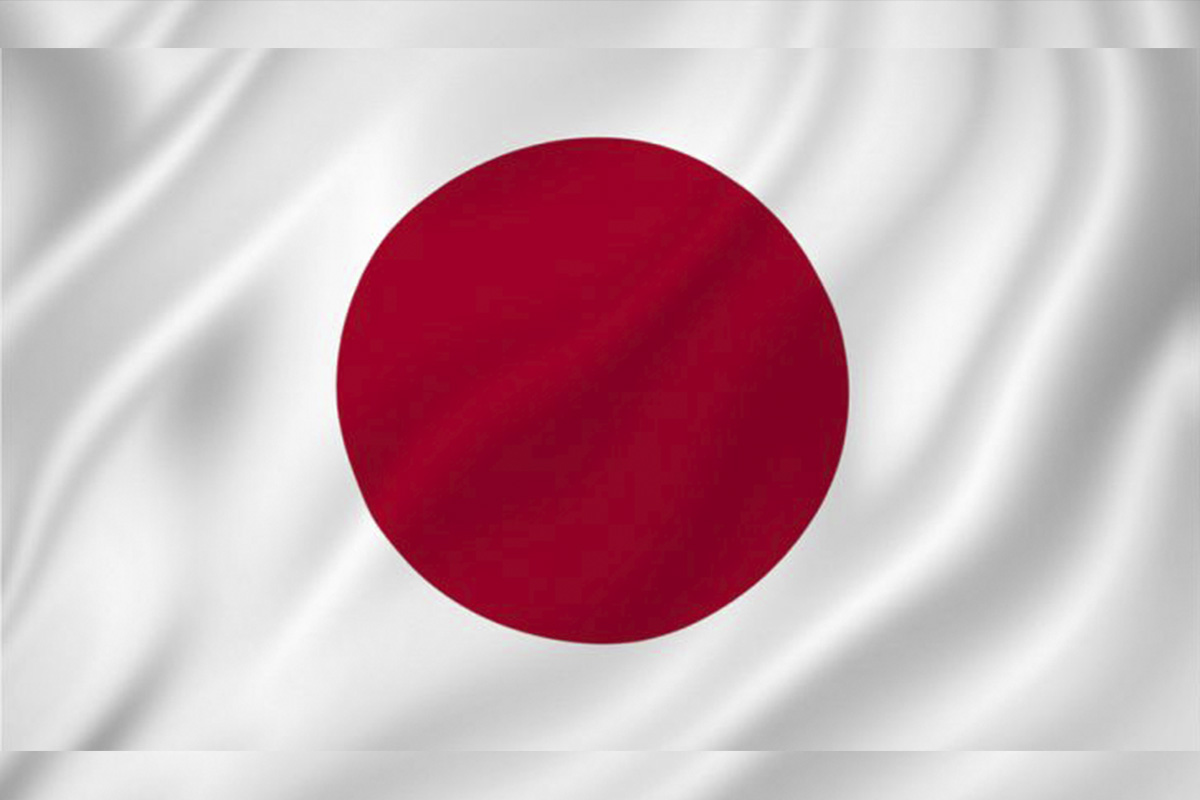 Reading Time:
1
minute
Japanese citizens continue to oppose the plans for integrated resorts. According to a recent poll, 57.9% of the respondents disagree with the plan and 26.6% agree with it. Among the supporters, 62.8% said they would back the establishment of a casino resort in their area and 29.0% said they would not.
Japan's public opinion may play a key role in whether some prefectures decide to press ahead with plans to host an IR. Yokohama recently announced it was planning to enter the race and swiftly became the firm favourite amongst major IR operators. However, public opinion against IRs is particularly strong there and may ultimately sway political opinion.
The continued opposition comes despite a concerted effort by operators to win hearts and minds in Japan, sponsoring local festivals and sports events and promoting non-gaming and other elements of IRs.
MyChance Renovates its Platform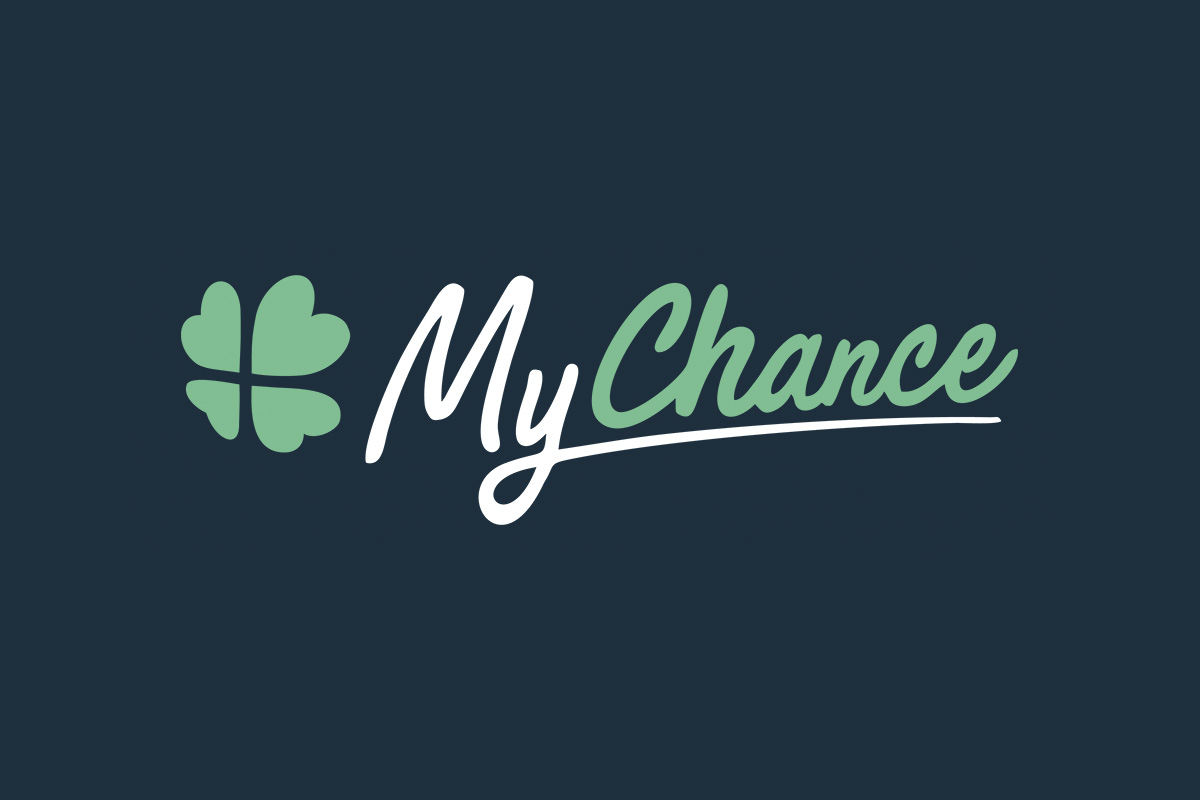 Reading Time:
1
minute
Online casino MyChance has undergone a major renovation in its platform, providing a new, elegant, look and feel. MyChance has also added a number of personalisation and gamification features through the redesign.
The added features include a search tool and the "favourite" and rating games options, as well as an updated player reward system which rewards points that can then be used to rank and unlock additional benefits and exclusive deals.
"Our mission from day one has been to give back to our players and to provide them with the best possible online casino experience in the market. Our new look and improved offering achieve this aim; from our generous loyalty scheme to our thrilling and exciting races that run round the clock, we know how to look after our customers. We look forward to hearing feedback from our existing players and also to welcome new customers through our doors and to provide them with an online casino experience like no other," Eric Holmberg, CEO of MyChance casino said.