Word of Mouth: Influencer Marketing in the Gaming Space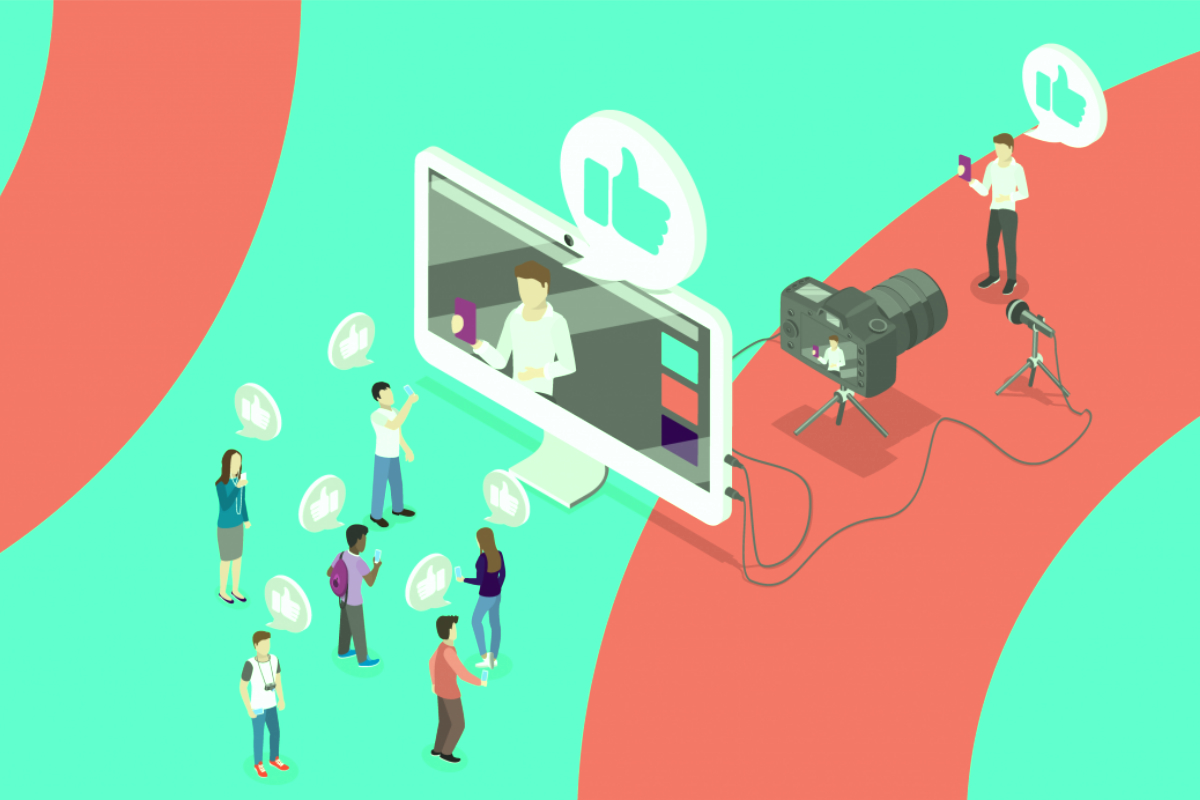 Reading Time:
3
minutes
Traditionally, Word of Mouth Marketing was considered as a free form of advertising or promotion, except today it's no longer free. Nonetheless, nothing speaks volumes other than "Influencer Marketing".
You might be surprised to learn that the gaming industry today is worth over a hundred billion dollars. According to new figures, in 2018 alone, the gaming industry generated an astounding $135 billion amassing a growth of 10.9% from 2017. This year, it is set to make $152.1 billion in global earnings.
These numbers say a lot about how the video game industry is a tough market to crack particularly because, with figures like these, the competition is very stiff, trends are fast-changing, and innovation is at an all-time high. Numerous companies have peaked in prior years but had failed to sustain that success because they were too late to adopt the latest technology or they ran out of creativity to improve their existing game offerings. But today, nothing says "viral" than getting your product or service out through viral marketing.
Live Video Game Streaming
The astronomical growth of the video game industry has opened doors to varied forms of businesses, marketing, and advertising, one of which is live video game streaming. Whoever said people hated watching other people play video games? That's certainly not Twitch.
Twitch, a live streaming video platform, is a subsidiary of Amazon that focuses primarily on the gaming community. Twitch provides an avenue for gamers and gaming enthusiasts to share and watch their gameplays. Aside from hosting live streams, Twitch is an interactive platform that allows its community to connect with fellow players via Twitch Chat or to leave comments in real-time.
Much like YouTube, Twitch was successful in diversifying its revenue streams. Twitch monetizes its platform through advertisements, subscriptions, and merchandise sales. On average, Twitch has more than 15 million daily active users, making it the leading live video game streaming service in the world to date.
The success of Twitch has drawn in other major players such as YouTube and Facebook. YouTube Gaming Live, for instance, is a specialized channel that enables users to share their live gameplays and stream other people's gameplay videos. Facebook, on the other hand, has created Facebook Gaming, which similarly, allows users to stream, broadcast, and share their favorite games on the Facebook app. Nonetheless, recent statistics show that Twitch still holds as the dominant player in the live game streaming industry accounting for the largest viewership in comparison to Youtube Gaming Live and Facebook Gaming.
Breaking Into the Limelight
With the ever-increasing number of audiences and patrons, we expect steady growth in the live game streaming industry. A strong and loyal fanbase is one of the strengths of the gaming community. And with people interested in watching gameplays after gameplays of their favorite streamers, and with spectators willing to spend just to see their teams battle it out in big E-sport tournaments, only means one thing in the world of business–profits.
Nowadays, video games are no longer just a hobby, it's a career. Just like how Instagram stars and Youtube vloggers are a thing, game influencers are celebrities in their own playing field. You have probably heard one too many times how someone broke into the millionaire's club while playing video games and it's true, they're living the dream! Gaming influencers with a significant following have caught the eye of both local and multinational companies reaching out to these personalities to get them to sign a deal.
And in this industry, word of mouth holds more power and influence to convert mere spectators into purchasing viewers. A study by Google showed that 90% of avid gamers would turn to Youtube for game reviews, tips, and video game suggestions with a 64% conversion rate. No wonder streamers are raking in millions of dollars from advertisements and promotions.
Consider the case of PewDiePie as an example. PewDiePie is the top-grossing game influencer today with 101 million subscribers on YouTube and an estimated net worth of $30-$50 million. His income streams all came from online advertisements, collaborations, referrals, and online merchandise sales. His career peaked in 2013 when he was the first YouTuber to reach 15 million subscribers.
The rise to fame of game influencers disrupted the way we do traditional advertising. And in an industry that continues to grow and expand in magnitude, game influencers hold a significant role both in the gaming community and in the business scene.
Truly, "word of mouth" has never been this powerful (and expensive!) as it is today, but as long as influencers are maintaining the quality of their content and are keeping the trust of their subscribers, influencer marketing will continue to move in leaps and bounds.
APE Supports "Earth Hour" For A Second Successive Year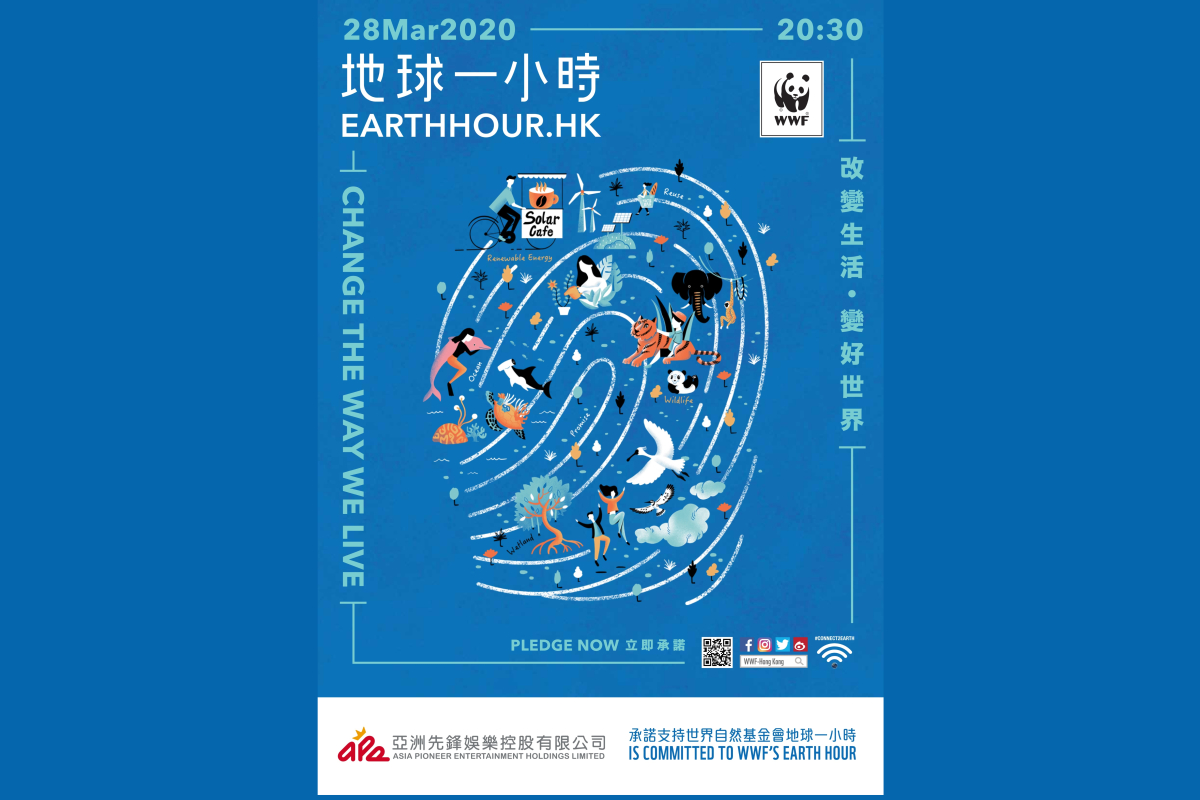 Reading Time:
< 1
minute
Asia Pioneer Entertainment Holdings Limited has pledged to support the largest global environmental movement event – "Earth Hour" by turning off all unnecessary power and lights at 8:30p.m. on 28th Mar, 2020. It is the second year in a row that APE has joined this meaningful event.
The "Earth Hour" event was started by World Wildlife Fund (WWF) since 2007. Until now, more than 180 countries participate on this event every year. Thousands of landmarks across the world, including the Eiffel Tower, Sydney Opera House, Tower Bridge, etc., switch off the lights to raise the importance of protecting the nature. Ever since APE joined this symbolic "lights-out" event in Mar 2019, they have also taken a series of other measures such as decreasing the waste of paper and water. The Company is determined to take more actions in the future that will contribute to making the environment better.
"We received great support from our staff on last year's event, besides turning off the unnecessary energy in the office, some of our team's families also joined the event by switching off the lights at their own homes. This is the second year that APE participates at the "Earth Hour" event and we want to express APE's commitment on providing a better environment by joining this event, and we encourage our staff and their family to join this event, like they did last year." said Mr. Herman Ng, Chief Executive Officer and Executive Director of APE.
Online Casino and Sportsbook BETZEST™ goes live with leading Casino provider Pragmatic Play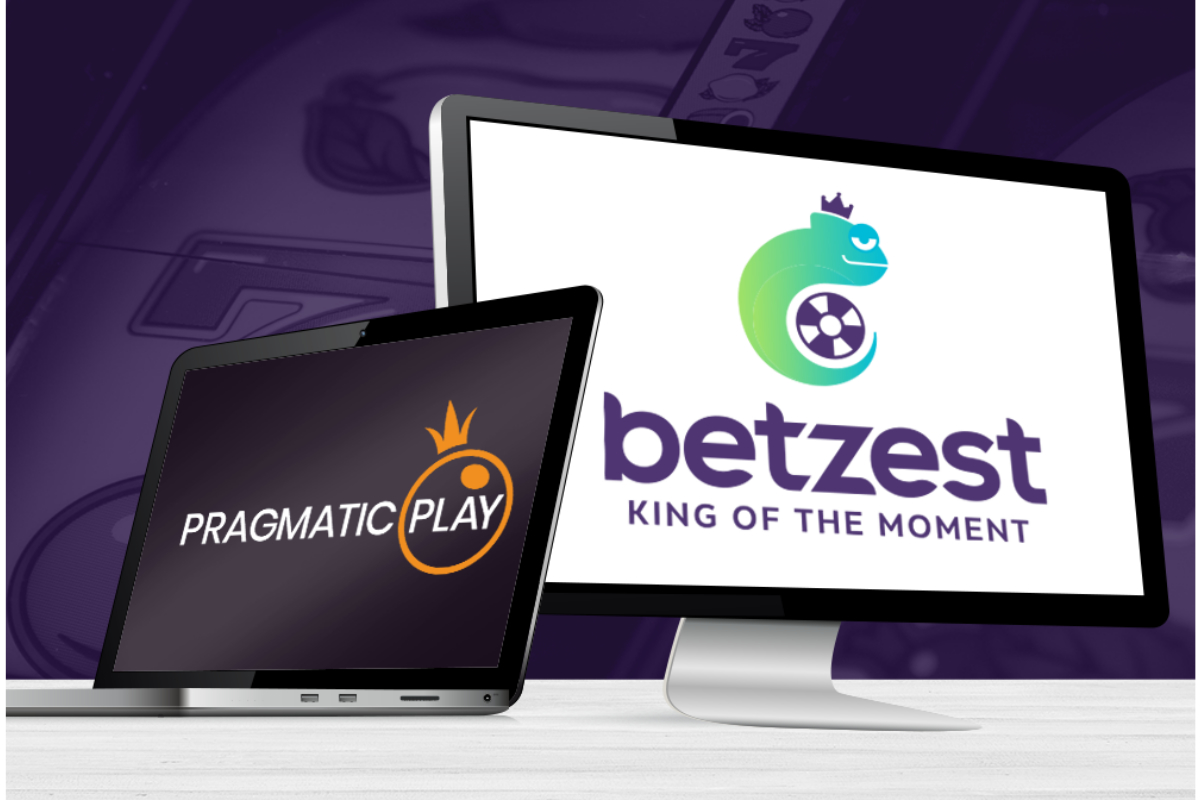 Reading Time:
2
minutes
Online Casino and Sportsbook  Betzest™ announced a new partnership with leading  casino provider Pragmatic Play.
The agreement comprises Pragmatic Play's full collection of casino games, including highly innovative and entertaining online slots such as Wolf Gold, Da Vinci's Treasure, Peking Luck, Extra Juicy, Madame Destiny, Dance Party, The Wild Machine, Aztec Bonanza, Golden Beauty and many more.
Online casino and sportsbook Betzest continues increasing its operations since its launch in July 2018. Betzest is quickly becoming one of world's leading online gambling company offering high class casino games, sports betting, virtual sports, e-sports and Live casino.
Marius Filip, Founder/CMO at Betzest, said:  After the launch of MGA license, we are thrilled to conclude another partnership with leading casino provider Pragmatic Play.
We are always looking to improve the Betzest™ Casino product for our players and we trust that their highly innovative and entertaining slot games will play an important part in making Betzest™ this year's leading casino operator. We've had an extremely fruitful 2020 already, with a remarkable collection of world-class casino providers and payment methods on the way, I'm certain the best is yet to come."
Melissa Summerfield, Chief Commercial Officer at Pragmatic Play, said: "We are excited to see our videoslot collection integrated with Betzest. The casino operator experienced visible growth lately, and offer expansion is the wisest move to stand out even more in this very busy market. With acclaimed titles such as Wolf Gold or Da Vinci's Treasure, our videoslots will definitely live up to the expectations, as we always strive to provide outstanding products, growing our portfolio with 4 games each month."
About Betzest
Betzest is your leading premier Online Casino and Sportsbook operator run by a team of experienced i-gaming experts.
Due to its unique product and marketing proposition, Betzest is rapidly establishing itself as one of the most trustworthy and reliable gaming company.
Betzest is offering unrivalled sports betting and casino games experience now under reputable MGA license. The company operations continue to expand in variety of markets and online gambling verticals such as Live Betting, Live Casino , Virtual Sports and e-Sports. Betzest boasts its robust and multi-functional online sports betting & Casino operating on SportingTech platform. Today Betzest has more than 60 employees across four offices all committed to delivering amazing player experiences on each of their verticals, partnering with top gaming providers.
IDnow is certified for operation of identification solutions via remote working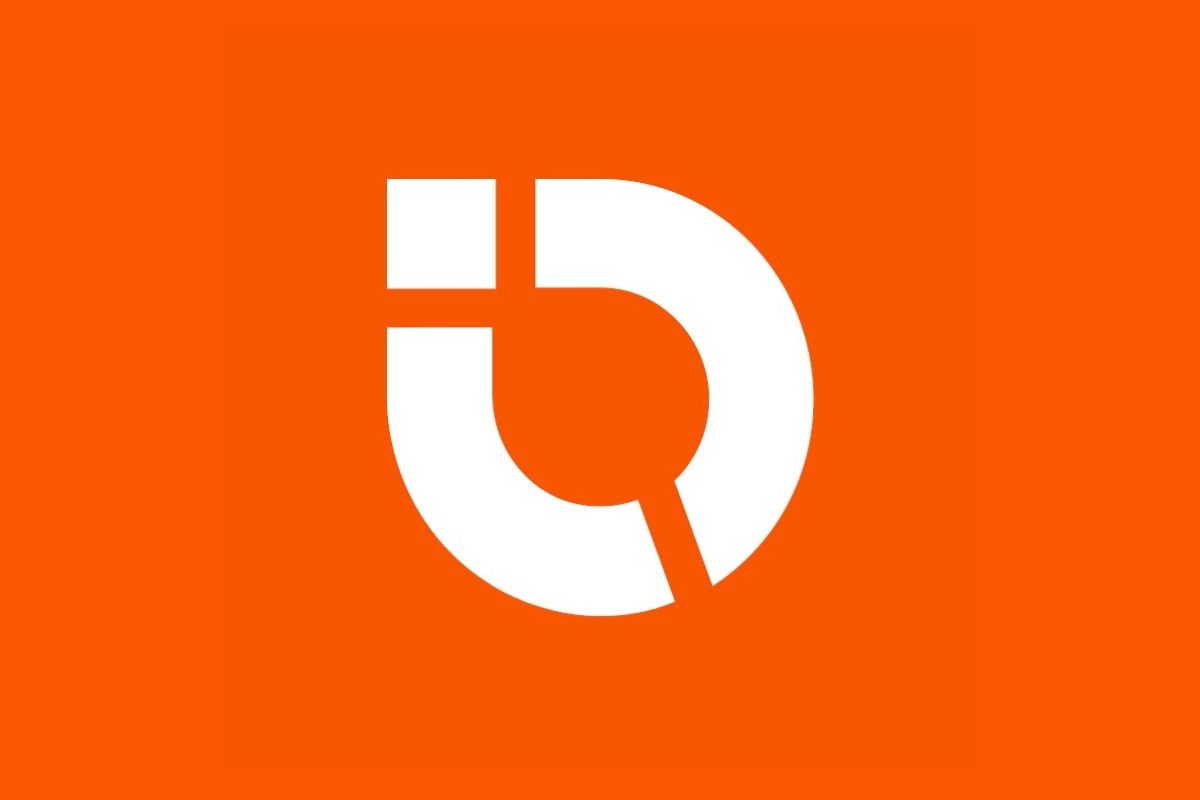 Reading Time:
2
minutes
IDnow, a leading provider of Identity Verification-as-a-Service solutions with over 250 customers in Europe, has received official certification from TÜV IT for the operation of identification solutions via teleworking. This marks an important milestone for the industry to be able to operate and expand the necessary customer identification for banking and business processes even under exceptional circumstances.
The independent testing institute TÜV IT has certified the IDnow security concept for the operation of video identification and Qualified Electronic Signatures (QES) via remote working. The certification proves that the security measures carried out by IDnow in remote working achieve an equivalent security level as in the certified high-security IDnow Ident Centers. In consideration of the Corona (COVID-19) pandemic, this certification is now of particular importance, as it allows IDnow's identification solutions for high-security processes to be used unchanged and further expanded even under the current circumstances.
"It is very important to us to be able to provide our customers with a reliable service at all times – especially in the current situation. With our certified concept, we are equipped to continue to offer our employees a safe working environment and to provide our service in a fail-safe manner. We can activate these measures at any time", says Andreas Bodczek, CEO of IDnow. "Right now, we see an increased demand for remote identification as well as an increase in online credit transactions. We are proud that with our products we can make a contribution to ensuring smooth business and banking processes even in times of social distancing and that we can meet this demand of society", he adds.
In addition to this remote working concept, IDnow is particularly fail-safe in comparison to the rest of the industry, with a diversification to eleven geographically distributed ID centre locations. The sites are located in various cities across Germany and Europe. A software specially developed for this purpose distributes incoming identification requests simultaneously to all ID centres. In this way, a disruption of one identification centre location can be compensated by other locations without delay.
"Over the past few years, we have invested heavily in the resilience and security of our technology and infrastructure. This is now paying off especially well for our customers. In the last few days we have received a significantly increased number of enquiries from major customers interested in our service as a highly secure identification solution", says Armin Bauer, co-founder and CTO of IDnow.