Bitcoin Casino Adds Microgaming's Deco Diamonds Slot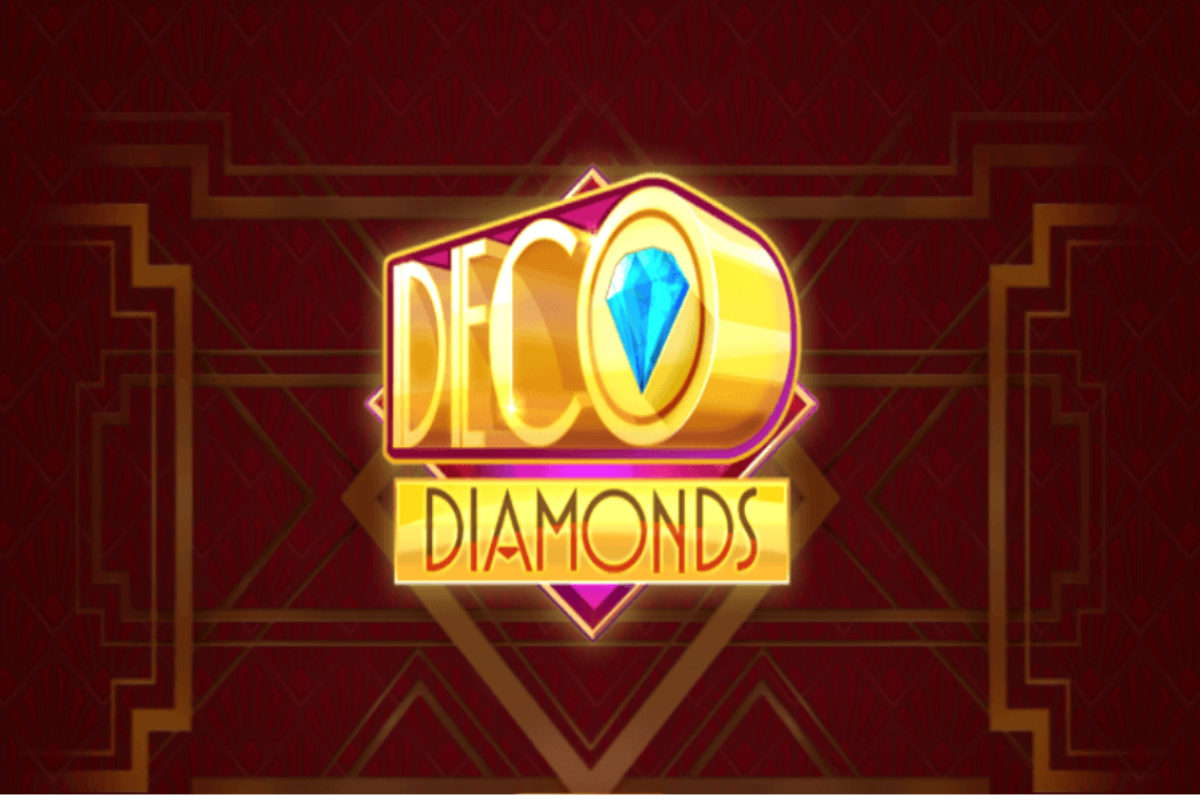 Reading Time:
2
minutes
Microgaming has produced many original and inventive online slots ever since the developer went live in 1994. One of the more creative and stand out games in the software provider's inventory is Deco Diamonds. 
Themed on art nouveau from the early twentieth century, there are few rival slots which offer anything quite like the theme found in Deco Diamonds. Now, the game is making its debut at leading cryptocurrency internet betting site, Bitcoin Casino.io this month.
Deco Diamonds Is Already a Successful Slot
Deco Diamonds was the very first collaboration between Just for the Win and Microgaming. The latter is now a recognised industry leader in software development on its own right. It all began with JFTW's partnership with Microgaming, though.
Initially launched in late 2017, Deco Diamonds has had ample time to prove itself one of the most appealing and exciting slot games online. Now, that excitement and gameplay are making their way to BitcoinCasino.io for its players to have a crack at.
How Deco Diamonds Works
On the face of it, Deco Diamonds appears to be a simple slot, with just nine paylines spanning the slot's five reels. Wagers are cheap as chips, at 0.10 up to 50.00 a spin, and a non-progressive jackpot prize worth a thousand times a bet is profitable. The game also has one of the most generous RTP (return to player) rates around, at 97%. Yet, there is more to the slot game than that.
Deco Diamonds uses a Wild Diamonds icon as a wild symbol. It can hold in place and offer players a free re-spin. At the same time, any additional wilds appearing provide further re-spins to players. The game also delivers a bonus wheel feature if three to five Deco Diamonds icons appear on the reels. The values on the wheel vary depending on the number of scatters bagged. Prizes worth up to a thousand times a bet can be won with a successful spin.
Microgaming's Masterclass
Microgaming has an excellent track record of joining forces with fledgeling providers and helping to develop slot games. The developer's partnership with Just for the Win and the launch of the Deco Diamonds game is an excellent example of that. Those games are then launched on Microgaming's Quickfire open gaming platform, which delivers both Microgaming and other provider's titles to players at sites such as BitcoinCasino.io.
BitcoinCasino.io's Partnership with Microgaming Blossoms
Bitcoin Casino has a partnership with Microgaming and hosts the developer's Quickfire platform. This enables Bitcoin Casino to provide its users with Microgaming slots and games. It also ensures that smaller providers – such as Electric Elephant, Fantasma Games and Just for the Win – can deliver their own titles to players at the casino.
Those slots (and others on the Quickfire platform) can be found at Bitcoin Casino.io under the Microgaming section of gambling games. A few of the other new releases to appear at the casino courtesy of Microgaming Quickfire are Wild Nights: Crazy Feature, Tweet Hearts, Tiki Vikings and the Solar Queen slot.
Yggdrasil launches John Carew Blackjack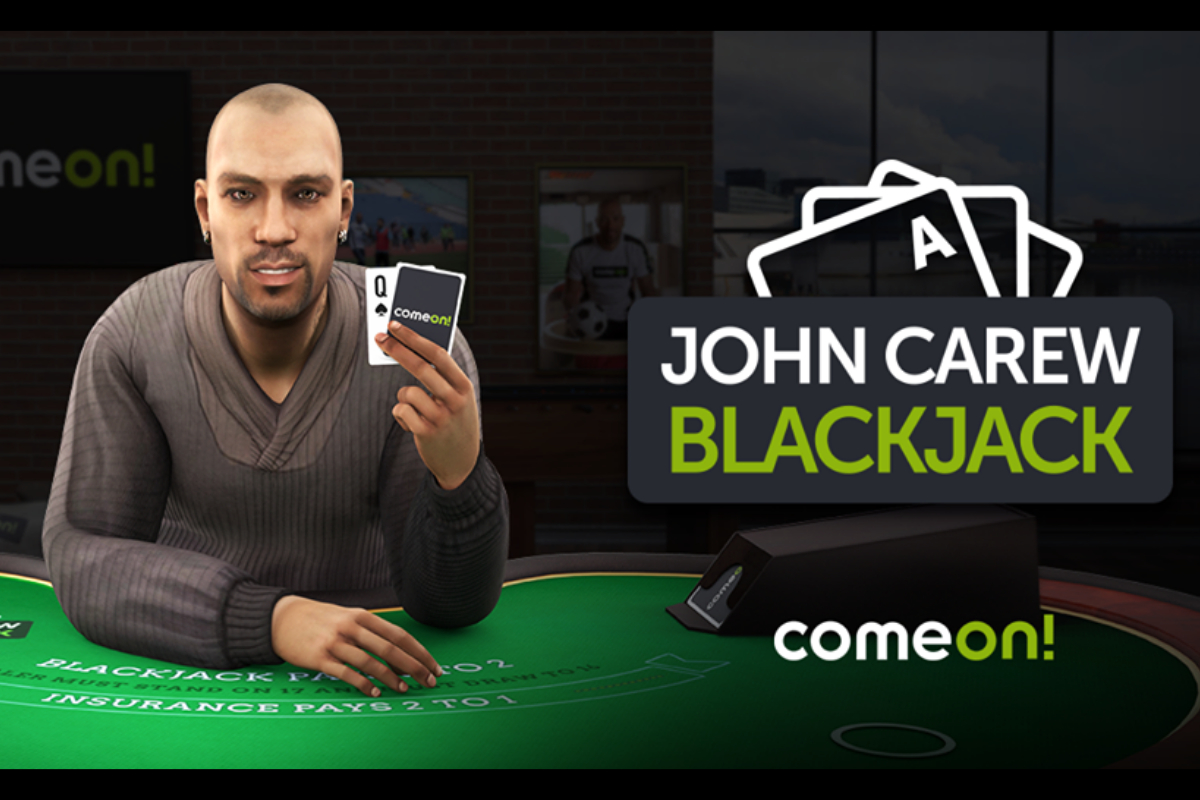 Reading Time:
< 1
minute
Exclusive to ComeOn with superstar striker acting as dealer
Yggdrasil, the innovative online gaming solutions provider, has announced the latest addition to its innovative blackjack series, John Carew Blackjack.
Featuring former Norwegian international, Rosenborg, Valencia, Lyon and Aston Villa footballer John Carew as a virtual dealer, Yggdrasil's latest creation is exclusive to Nordic operator ComeOn.
John Carew Blackjack players can enjoy action-packed multiplayer games, with up to three players able to sit at a single table for a truly interactive, shared casino experience, with high-quality 3D graphics.
Yggdrasil's table games are built on its proprietary technology platform REDUX™, combining the best aspects of both live and RNG casino, and using motion-capture technology to model the movements of the dealer.
Johan John, Head of Table Games at Yggdrasil, said: "John Carew Blackjack is an exciting new addition to our table games portfolio, and one we are delighted to have exclusively partnered with ComeOn to create.
"The big striker had an excellent reputation for winning and scoring goals, and now he can deal winning hands to players!"
8.17 million people at risk of exclusion in a cashless society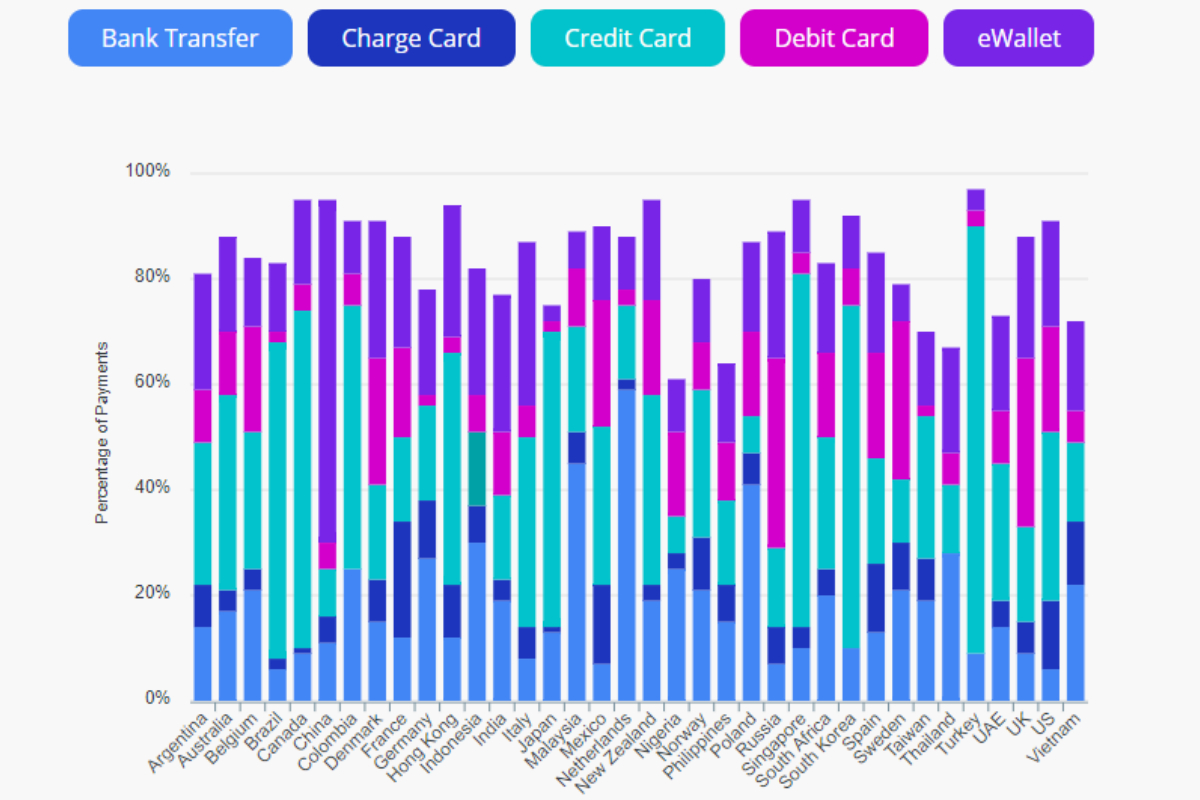 Reading Time:
3
minutes
At least 8.17 million people are at risk of digital exclusion in the UK, including the elderly, homeless and mentally ill, new research shows.

Global Payment Trends reveals the financial and societal impacts of going cashless, as society shifts towards exclusively digital transactions in 2018. 

320,000 people are estimated to be homeless in the UK, while another 1.3 million adults don't have access to bank accounts. 
Cash usage is in decline in every region around the world, with eWallets, credit cards and bank transfers becoming the most popular payment methods in 2018, new research shows.
Analysis has revealed that if current trajectories towards digitisation continue, 8.17 million vulnerable members of society would suffer due to their dependence on physical payment methods. This includes 5.2 million households, or 80% of elderly homes, that rely on cash.
Also at risk of digital exclusion in the UK are the 320,000 estimated people living rough on the streets, 1.3 million adults without bank accounts and 1.352 million people with physical or mental health issues.
Global Payment Methods collates official reports to reveal the potential societal repercussions of digital exclusivity, whereby coins, banknotes and cheques are replaced by eWallets, cryptocurrencies and bank cards.
This rise in alternative payment methods has also led to a decline in ATMs, with the number in the UK dropping from 54,000 to 49,700 between January 2018 and July 2019 alone.
Since 2015, digital payment methods have risen to meet the needs of online shoppers, with eWallets and bank transfers the most popular in 2018. Cash is forecasted to be replaced by debit card as the leading payment method by the end of this year.
Percentage of transactions paid for with cash in the UK
| | | | | |
| --- | --- | --- | --- | --- |
| Country | 2016 | 2017 | 2018 | Total % change |
| UK | 9% | 9% | 7% | -2% |
This predicted shift would have detrimental societal impacts worldwide, with 1.7 billion adults without access to a bank account, 100 million people reported to be homeless and 617 million people aged 65 and over around the globe – many of whom will struggle to go digital.
There are 450 million people currently suffering from mental or neurological disorders according to the World Health Organization (WHO), with one in four people predicted to be affected by mental illness at some point in their lives.
These figures mean that a staggering 1.875 billion people could be isolated from a digitised society at any one time, due to mental health problems alone.
WHO has pleaded for governments to provide affordable treatments for mental health, as two-thirds (67%) of people with a known disorder never seek help from a health professional. Currently, at least 40% of countries have no mental health policy and over 30% have no mental health legislation.
Establishing affordable and equal access to mental health treatments is more important now than ever before, with the latest figures implying that debit cards, credit cards and eWallets will eradicate cash usage by 2022.
Helen Undy, Chief Executive of the Money and Mental Health Institute, said: "When you're struggling with your mental health it can be much harder to stay in work or manage your spending, while being in debt can cause huge stress and anxiety – so the two issues feed off each other, creating a vicious cycle which can destroy lives.
"Ensuring that money advice is routinely offered to people using mental health services would increase recovery rates, as well as improving the financial wellbeing of the 1.5 million people currently dealing with this terrifying combination of problems."
To read more about the impacts of digital exclusion in Global Payment Methods, visit: https://a2zcasinos.org/global-payment-trends
Ireland's charities and good causes losing out on as much as €43 million a year due to National Lottery's license terms and operator's commercial practices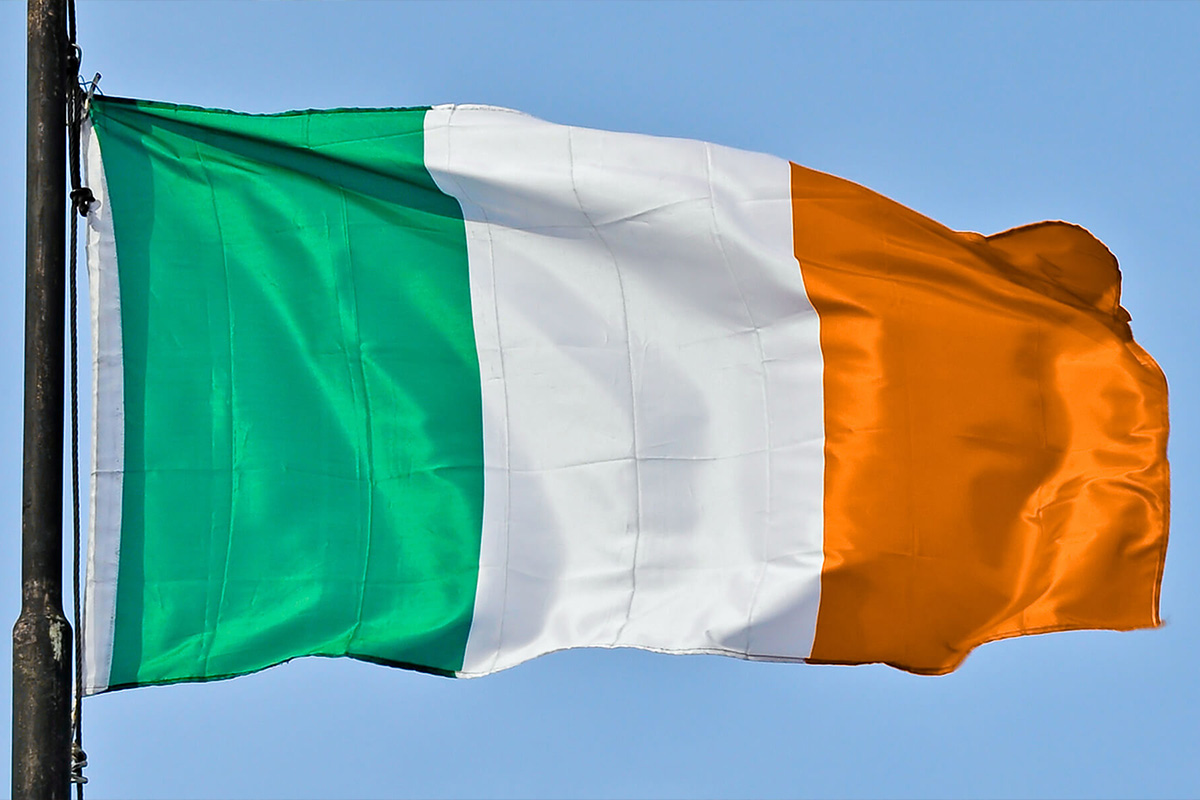 Reading Time:
4
minutes
National Lottery operator to benefit from as much as €306 million in unclaimed prizes over the 20-year term licence;
Unclaimed prizes, limited online performance, and increasing prize ratios are all key contributory factors in reduced Good Causes Funding;
Long-term sustainability and growth of Good Causes Funding are negatively affected by the current commercial strategy of Premier Lotteries Ireland (PLI);
Continuing lack of evidence that online lottery betting is significantly impacting the sales performance of the National Lottery and Good Causes Funding;
DCU economist Tony Foley: "Today's research highlights that there are several key issues that present a risk to the long-term sustainability of this vital funding…"
A new research report by DCU economist Tony Foley on the sustainability of Good Causes Funding associated with the National Lottery, published earlier today Monday 11 November, has found that aspects of the current commercial strategy of the license holder are undermining the Fund's long-term future and its contribution to voluntary and community organisations across Ireland.
The research, commissioned by the European Lotto Betting Association (eLBA), found that currently up to €43 million in Good Causes Funding is being lost every year because of the business approach being pursued by the licence holder, Premier Lotteries Ireland (PLI), who paid €405 million when awarded the contract in 2014 to operate the National Lottery for a 20 year term until 2034.
The report, "An Analysis of Good Causes Funding Associated with the National Lottery and Factors Impacting its Long-Term Sustainability", identified the key factors, that are impacting Good Causes Funding currently and into the future, as being;
The unprecedented level of unclaimed prizes returned to the operator
In 2018 alone, the unclaimed prizes total returned to PLI was €19 million. Under the terms of the National Lottery in the UK, for example, that same amount would have been ringfenced for contribution to the Good Causes Fund.
The report highlights that a continuation of the current strategic approach of the National Lottery, in prioritising the performance of the retail channel over urgent investment and action to address the underperforming digital channel, could see up to €14.74 million per annum or a total of €305.8 million in unclaimed prizes returned to PLI by 2034;
A fall in Good Causes Funding contribution relative to National Lottery sales 
In 2009, Good Causes Funding as a percentage of National Lottery sales stood at 32.3%. In 2013, prior to the awarding of the new National Lottery licence to PLI, it was 30%; while by the end of 2018, it had fallen to 28.4%. A restoration to even the 2013 share of 30% would result in an extra €12.9 million contribution per annum to Good Causes Funding;
Increasing National Lottery prizes as a share of sales
PLI's licence requires that prizes as a share of sales must be a minimum of 50%. However, in 2018, it stood at 56.3%. This strategy, led by the operator, means that total gross gaming revenue, a key determinant in Good Causes Funding, is being undermined. Even a modest 2% reduction in prizes as a share of sales, back to 54%, would yield up to an additional €13 million annually for Good Causes Funding;
Ongoing underperformance of the National Lottery digitally
The digital share of total National Lottery sales remains low, materially risking the long-term sustainability of Good Causes Funding. In 2018, online sales were only 7.7% of total sales, compared to a previously stated target at the start of the license of 15%. This also significantly under indexes the National Lottery in the UK, where online sales now stand at 25%, and the Paddy Power business, where 50% of global revenues are generated by its digital channels.
With the ongoing shift in consumer purchasing to digital platforms, the relatively poor performance of the National Lottery in this space is a clear and significant concern for its future and, consequently, Good Causes Funding.
The report also found that there is no evidence that a ban on lottery-type betting, such as that offered by retail bookmakers or dedicated online lottery betting providers like Lottoland, would significantly "boost the performance of the Good Causes Funding" or would result in these consumers switching their spending to National Lottery products. In fact, the findings show that between 2014 and 2018, the period when Lottoland and other licensed online lottery betting operators entered the market, overall National Lottery sales increased by €117.3m or 17.1%, with Good Causes Funding increasing by €34m or 17.5%. Also, National Lottery sales as a % of overall bookmaker's turnover in the Irish market increased from 24.2% in 2015 to 27.9% in 2018.
Comment by DCU economist Tony Foley:
"Over the last thirty years, the National Lottery and its contribution to Good Causes Funding has been an important source of financial support to community and voluntary organisations in every parish, constituency and county in Ireland. Today's research highlights that there are several key issues that present a risk to the long-term sustainability of this vital funding.
"The perceived threat of online lottery betting to Good Causes Funding is in fact minimal in today's terms, as indicated by the market share held by the licensed operators like Lottoland, especially in light of the robust sales performance of the National Lottery.
"The reality is that issues such as the reduction in Good Causes Funding as a percentage of National Lottery sales in recent years, the ongoing limited digital performance of the National Lottery, reduced player participation and the extent of the unclaimed prizes expected to be returned to the operator over the 20 year license, are far more significant threats to the future of the Good Causes Funding.
"There is also inadequate transparency around aspects of the current financial performance and regulation of the National Lottery, which is making it difficult for policymakers to assess the extent of the problem and to take appropriate steps to address these issues. The National Lottery Regulator can support policymakers by ensuring that they have access to more detailed information than currently appears to be the case.  Better availability of information would contribute to ensuring that the right decisions are made to address the most significant risks to the long-term sustainability of Good Causes Funding".