No more advertising free spins and bonuses – Belgium amends gambling laws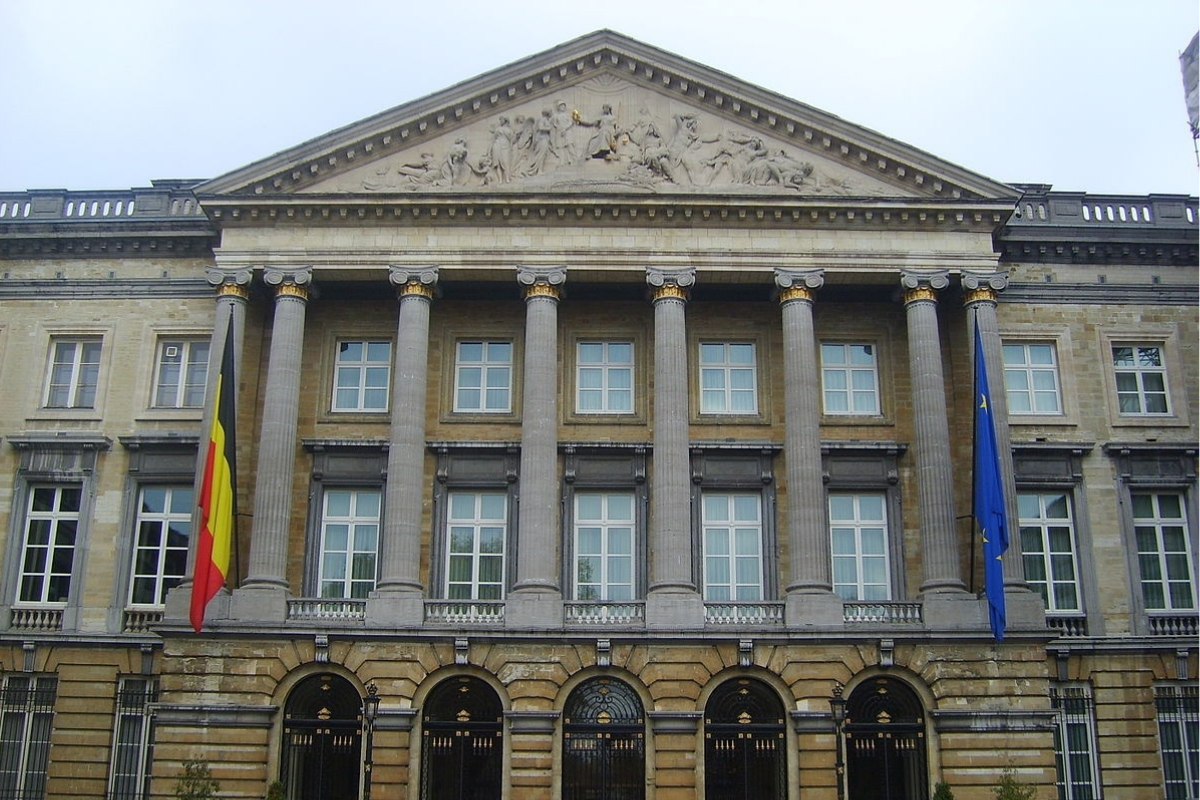 Reading Time:
3
minutes
On 4 April 2019, the Belgian Parliament approved a whole series of amendments to the current Gambling Act of 7 May 1999. In this article, you will read everything that will change with this new law and how it will affect the online gambling industry.
New playing limits
Players can now only deposit a maximum of € 500 per week on any gambling site, or a total of € 2000 per month. Gamblers, have the option to increase this limit. However, this is only possible after verification with the National Bank. If a player are not registered as a defaulter, the casino can then increase the deposit limit. It is difficult to predict whether this will really have an effect on the gambling behaviour of Belgians. It could lead to players diversifying where they play, since there is nothing to prevent a player from opening an account at multiple online casinos. The limit is set per gambling site and not for all gambling sites at the same time.
Casino bonuses are limited
Casinos can still offer bonuses, but the bonuses are limited in size. Since 1 June 2019, casinos are allowed to offer a maximum of € 275 in their welcome bonus. This would make problem gamblers less inclined to make huge deposits.
No more gambling with credit cards
A wise gambler knows that he should not play with borrowed money. Now, the Belgian government is taking that possibility away. Since June 1 2019, players can no longer gamble with a credit card. This was already the case, but the government has tightened the restrictions. You could simply charge your PayPal, Neteller or Skrill account with a credit card to make a deposit. That possibility now seems to have disappeared. The Belgian Gaming Commission states:
"The holders of a class A +, B + or F1 + license are obliged to refuse any intervention of electronic payment systems when charging game accounts if these electronic payment systems allow the player to use his credit card as a deposit method"
Going by this information, it seems that e-wallets such as Neteller and Skrill will be a thing of the past. On the other hand, we see that large gambling sites such as Unibet.be still have Skrill, PayPal and Neteller on their list of accepted payment methods. How this part should be interpreted is therefore not 100% clear.
Virtual Sports disappear
Since June 1 2019, you can no longer bet on virtual sports in Belgium. These are fictional sports competitions that you could find on different sites in different forms. These were, for example, virtual horse races, or fictional football games. Although these types of games are staged, they are fair, since they are programmed with RNGs.
Possible to prohibit certain bets
With the new law, the Belgian Gambling Commission has the ability to prohibit certain fraud-sensitive bets.
Youth games or games with minors are seen as particularly sensitive to fraud. Soon it will also no longer be possible to bet on games with a high percentage of underage players.
Other types of bets are also being targeted, such a bets on certain types of match statistics and events. The reasoning is that it is too easy for players on the field to manipulate these statistics, without purposely losing a game.
Restriction on online gambling advertising
Advertising for cashback bonuses, and cashbacks themselves must disappear completely. Casinos can still offer welcome bonuses and free spins, but are limited to advertising them on their own website only. This means no more TV commercials with about free spins or bonuses, and greatly affects the affiliate market, with most Belgian affiliate site removing all mention of bonuses and free spins. Players can only find them on the casino sites themselves.
"Gamble in moderation" and advertising limits
The text "Gamble in moderation" ("Gok met mate") will also have to be mentioned on every advertisement for online gaming. There can only be one gambling advertisement per advertising block, while gambling advertisements must disappear before 8 pm and during major sporting events. This probably means that advertising slots for gambling will go up in price, which will probably benefit the larger players on the Belgian market.
Find more gambling news at FreeSpinsNoDepositNoWager.com.
Mercurius closes its second-round investment reaching 800K in raised capital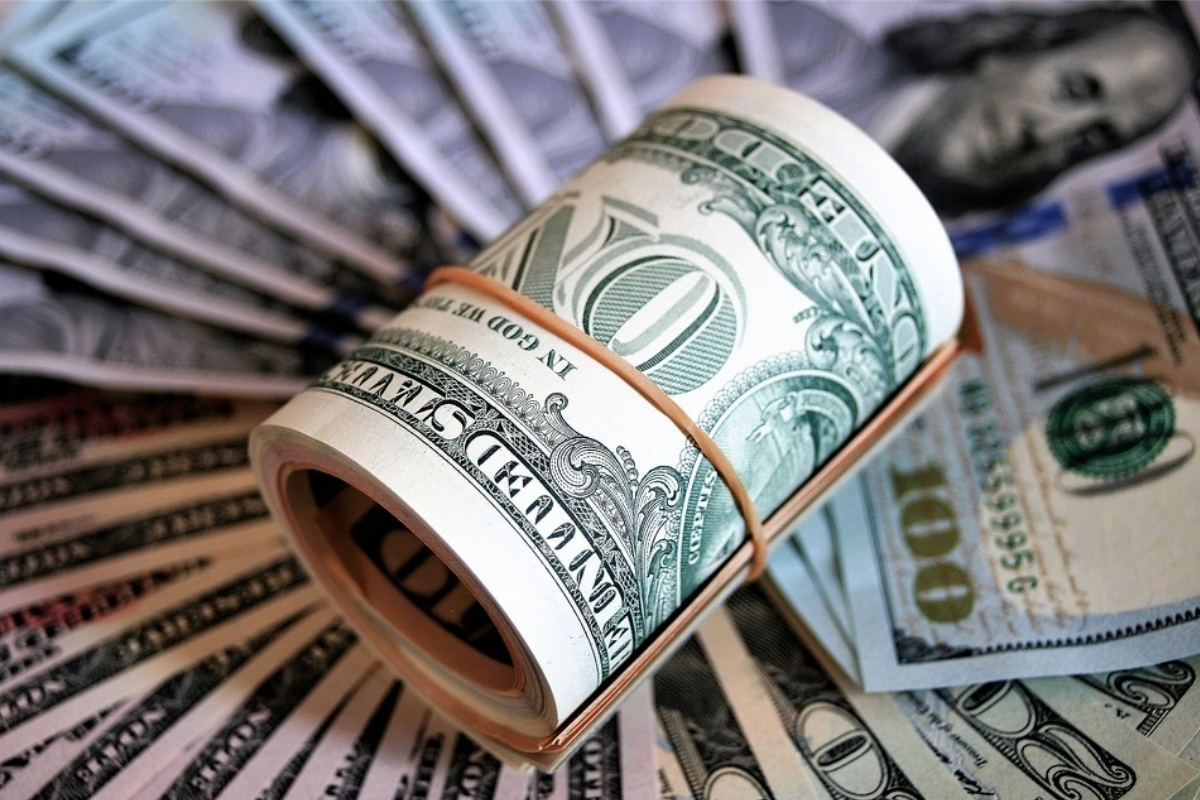 Reading Time:
3
minutes
Sports data technology startup sets sights on betting as an asset class
Sports-betting and data technology start-up Mercurius is delighted to announce it has achieved its target of raising €500,000 in second- round funding from industry investors.
The Milan-based company has now raised a total of €800,000 from two funding rounds and will use the money raised to enhance and develop its sports-trading product and further expand the team.
Mercurius was founded in 2017 by Fabrizio Machella, the CEO, Lorenzo Malanga who performs the role of Head of Data Science and Mario Ciardulli who is the company's Chief Marketing Officer.
Machella said he was excited by the level of interest the business generated in its latest funding round.
"We have a very thrilling idea for the future of sports trading and we are very pleased that our investors agree that we are on the right path," he said.
"They are backing our vision of building a product that will exploit the increasing similarities between the worlds of gambling on sports and trading financial instruments. Our whole proposition is based on the idea that sports betting will become ever more trading- and exchange-based thanks to the evolution of data analysis and predictive technology."
Sports-betting into finance
The money from the second round of funding will help develop Mercurius' idea of moving sports-betting towards being regarded as a new type of alternative asset class.
Specifically, a pilot will be set up with investment firm Digital Value which will create a financial vehicle for sophisticated investors to take advantage of Mercurius' AI- based data technology.
"We plan to increase the number of competitions we can analyse and the types of bets we can effectively cover alongside being able to model workable hedging strategies," added Machella.
"We want to create the tech stack that can be used by asset managers for use in what we see as a coming and importantly uncorrelated asset class of the future."
First-round funding
In its first round of funding in 2018, Mercurius was backed by an Italian venture capitalist, Wylab, the first Italian sports-tech incubator which facilitated a partnership with football analytics company Wyscout, as well as business angels Andrea Anderlini, Luca Russo and Luigi Tempio. All the previous investors have invested in the second round of funding alongside business angels Piero Minotti, Roberto Rossi, Stan Ivanov and Mattia Pasquali.
"We love what Fabrizio and his team are trying to achieve," said Federico Smanio, Wylab CEO. "Sports data and analytics is really coming of age and the way that Mercurius is leveraging that in the field of sports-betting is awesome. We are really very happy to be accompanying them on this journey."
Early-stage investor Anton Kaszubowski from Greenlaw added that he was very impressed with what he had seen of the technology and how it can potentially revolutionise ideas around sports-betting and investment.
"This isn't just a sports-betting product," he said. "What Mercurius has done is produce a product that takes advantage of developments in trading, exchange betting and data analysis and wielded it into a platform that could really shake things up in the twin area of gambling and investing."
Mattia Pasquali from Digital Value said the company was very excited about its joint venture and was looking forward to enabling uncorrelated value creation for its clients. "Sports betting and finance are getting closer due to the power of data analytics; we are very well positioned with this partnership in place to benefit from the increasing demand for alternative products due to the high maturity of the current economic cycle," he said.
About Mercurius:
Mercurius BI is a tech start-up, operating in Italy and in the UK, aimed at transforming sports betting into a new financial investment category. Mercurius was founded in 2017 by Fabrizio Machella (CEO), Lorenzo Malanga (Head of Data Science) and Mario Ciardulli (CMO), and subsequently backed by an Italian VC, by the sports tech incubator Wylab and by a group of business angels in 2018. Since its inception, Mercurius has been improving its proprietary AI algorithms to crunch massive amounts of detailed sports data in order to create profitable value betting strategies. Today Mercurius's technology is available to professional traders and sophisticated investors through its app for the Betfair Exchange (https://trader.mercurius.io). Mercurius's innovative quantitative approach to sports trading is the foundation for the Company's vision of establishing sports betting as a viable alternative investment asset class. The Company is now eager to start working with investment firms to create tailored financial products based on sports trading that are targeted at qualified investors.
Red Star Poker to Join Playtech's iPoker Network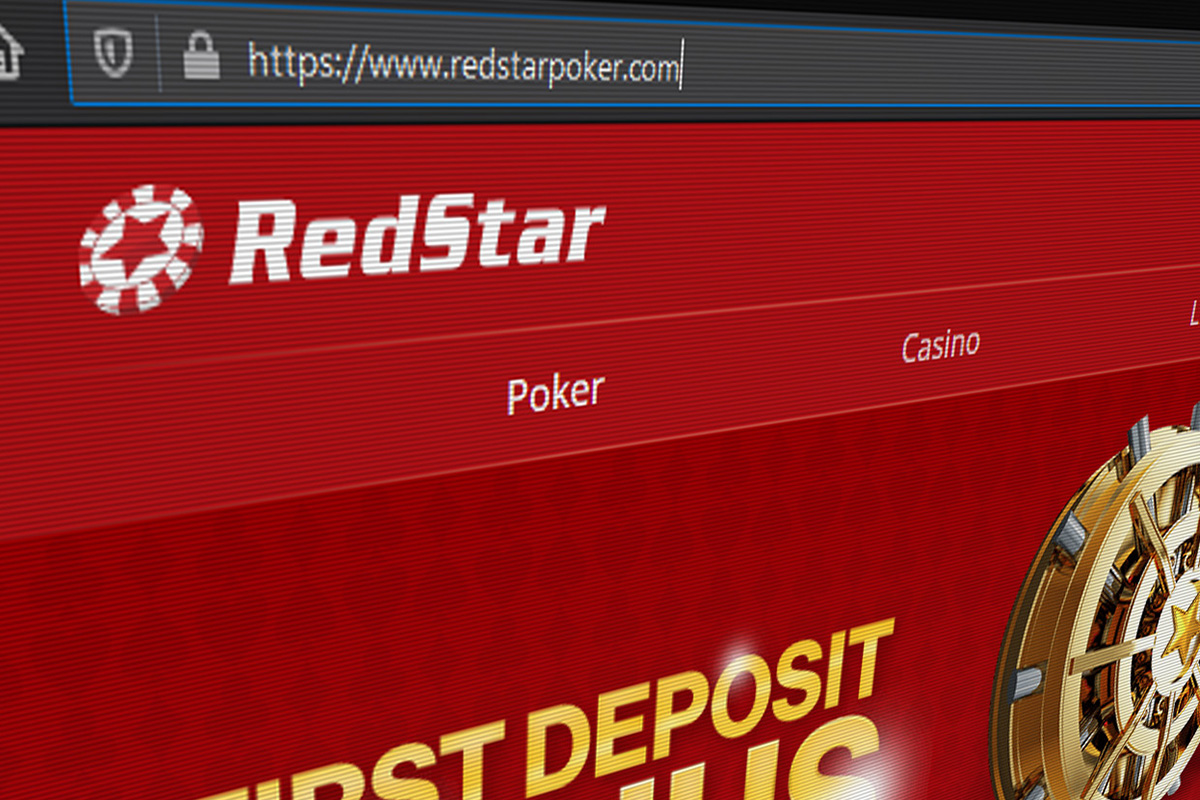 Reading Time:
< 1
minute
Red Star Poker is going to join the iPoker network of Playtech.
Having been a well-established Poker operator across Eastern European markets, Red Star's agreement with Playtech reaffirms that, Playtech's commitment to the Poker vertical continues to strengthen.
Red Star Poker was established in 2005 to provide a comfortable and secure poker experience to players worldwide. Since then, Red Star has been chosen as a safe and reliable partner by hundreds of thousands of players looking for a high-quality gaming solution that focuses on the Eastern European marketplace.
With a focus on growth in regulated markets worldwide, in line with Playtech's wider strategy, the iPoker network offers an excellent liquidity pool, backed by software and services developed to comply with regulatory requirements in multiple jurisdictions.
"We are delighted to welcome Red Star on board with Playtech. At a time when the Poker market is facing undeniable challenges, at Playtech we are completely committed to addressing those challenges head-on. Red Star's decision to collaborate with us is a testament to our long-term investment in our Poker network and its ongoing development – and, of course, our commitment to our operators," Shimon Akad, COO of Playtech said.
GAN Appoints B. Riley FBR to Lead U.S. Listing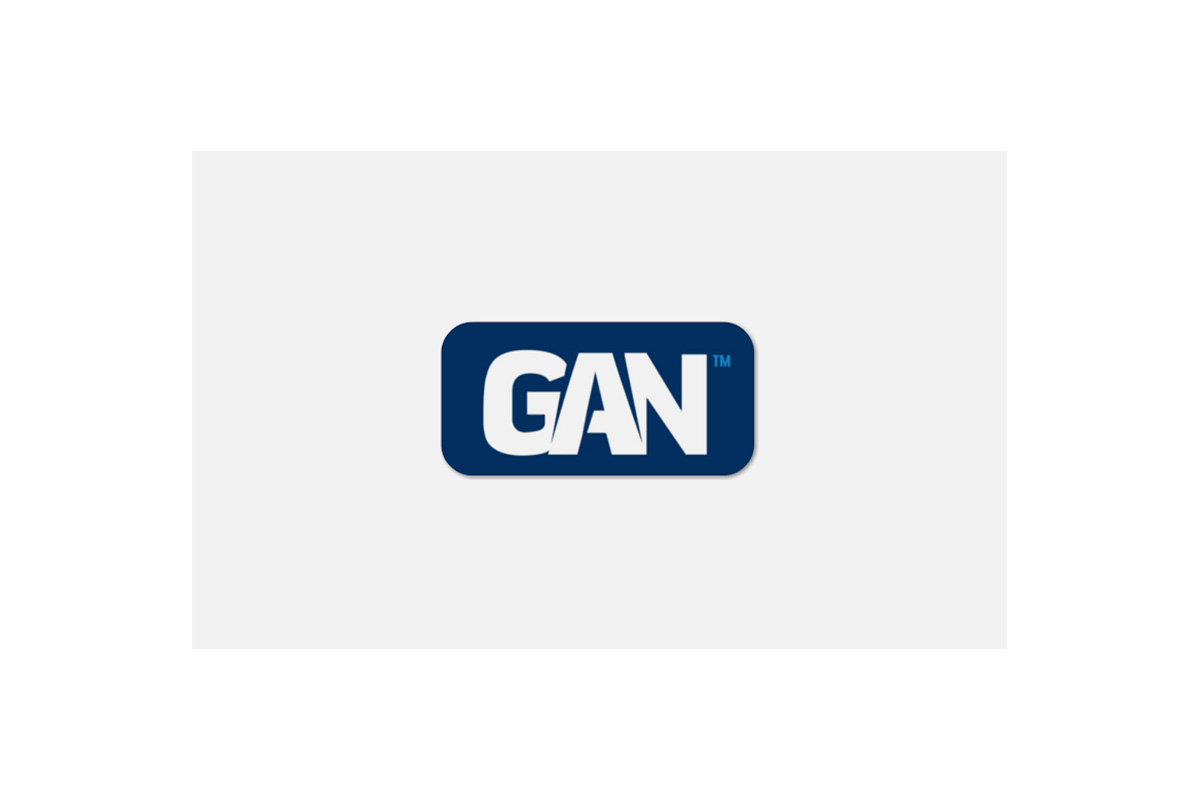 Reading Time:
< 1
minute
GAN plc has appointed B. Riley FBR, a subsidiary of B. Riley Financial Inc., as its lead banking adviser.
This key appointment is made by the company in pursuit of its stated equity capital markets strategy of making GAN's equity readily available to the U.S. investor community, to improve liquidity and maximise shareholder value.
The Company's Board of Directors selected B. Riley FBR based on its demonstrated capital markets track record working with emerging U.S. public companies in the technology sector, including Software-as-a-Service vendors.
"We are excited to appoint one of the leading financial advisory firms in the United States to support GAN through the next few months, with the shared objective of obtaining a U.S. listing as soon as reasonably practical. This is the first visible evidence of a process which is already substantially underway, and we look forward to updating the market when appropriate and in line with our continuing compliance obligations," Dermot Smurfit, CEO of GAN said.