"In an increasingly digitised world, engaging customers with action-packed content and a tailored user experience has never been more important."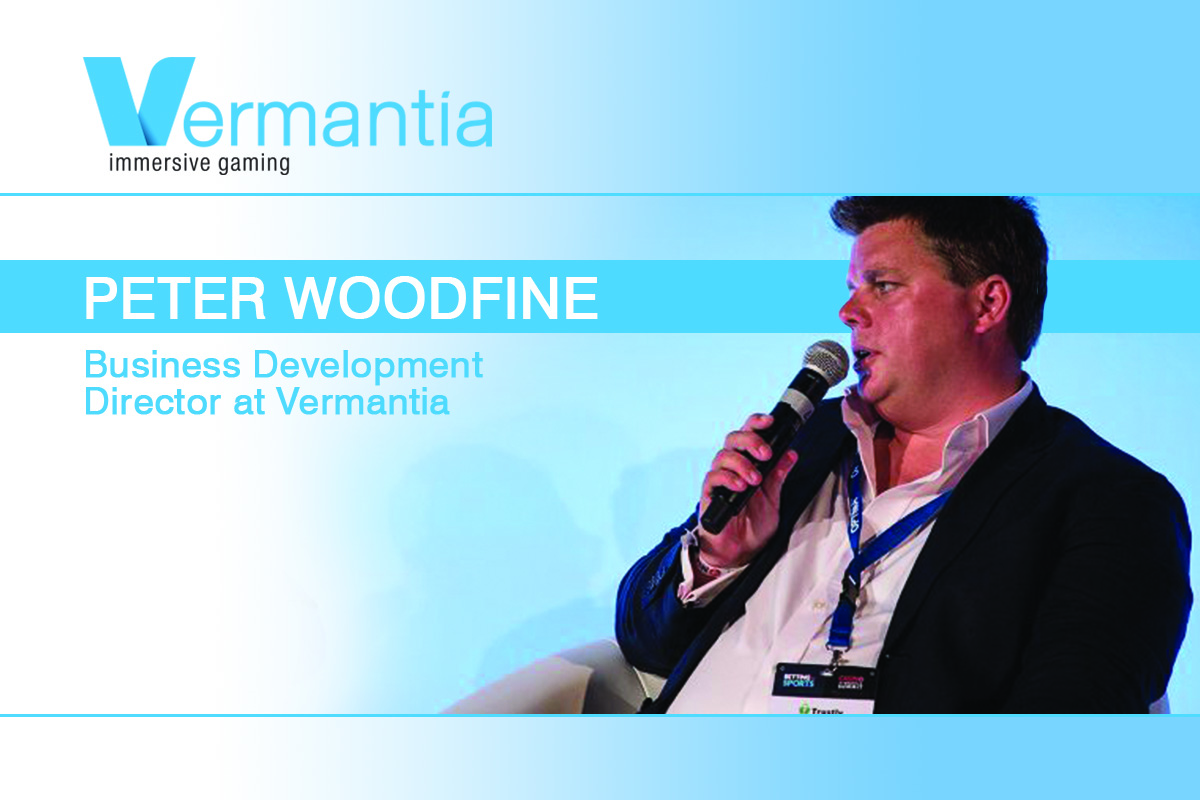 Reading Time:
4
minutes
With the industry's leading supplier of bespoke data and picture content set to close 2019 on a record-breaking high, we caught up with Business Development Director Peter Woodfine to talk success, innovation and their plans for 2020.
Can you tell us a bit about Vermantia and what you do?
Vermantia is a one-stop-shop for retail and online, whether that be for bespoke data and picture content, or our next-generation delivery solutions and self-service betting ecosystem.
We understand that all operators and their customers are different and require a bespoke approach tailored to their individual locality and culture, and we do exactly that. As one of the industry's largest broadcasters, we broadcast thousands of live events each year, complemented by a comprehensive portfolio of virtual games. All of that content is available 24/7, allowing us to provide operators in any corner of the world with the thrill of racing and sports. We deliver regardless of time zone, offering the very latest in technology to power the betting experience.
Your European operations have gone from strength-to-strength in recent years, what would you say have been the keys to your success?
In an increasingly digitised world, engaging customers with action-packed content and a tailored user experience has never been more important. We strive to offer our operator partners, such as OPAP, Lottomatica and Eurobet, a future-proofed betting environment, ensuring they attract the latest generation of tech savvy customers as well as retain their existing base.
While Europe in general is a mature market, and quick to adopt new industry trends, we are also mindful to ensure variations between countries are taken into account. Betting content needs to be round the clock, suitable for any location and customisable for any regional market. In total, we now broadcast more than 90,000 premium live racing and 35,000 live sporting events annually to meet demand, as well as an ever-widening range of virtual and next generation games. Gathered on our unique CONNECT platform and distributed via our ultra-low latency streaming or through satellite broadcasting, we're able to harness the latest in technology and deliver a bespoke service to everyone we work with.
A particularly good example of this has been our recent work in Italy. With the Palinsesto Complementare offering international horse racing content for the first time, our recent deals with major Italian operators will see the adoption of our A-TV horse racing channel, making us the first supplier in Italy to offer top quality international live horse racing from some of the best tracks in the world.
Do European markets require a bespoke approach? How do you aim to deliver tailor-made products with clients so diversely spread across different verticals and different countries?
We take pride in listening to what our operator partners require and adapting accordingly. There is no one size fits all and it is important to be flexible. What may work in one region, may not work in another. A fully localised approach to regional challenges is essential, giving access to the best of both content and technology.
For instance, an operator in Romania is going to have different requirements and infrastructure to a brand servicing the UK. As a result, we offer either satellite broadcast or streaming to deliver our top-quality content.
We also provide our services in a user-friendly way wherever operators and their customers find themselves, ensuring a bespoke presentation for each. The principle reason we do this is to give operators choice. We appreciate there are local requirements in every territory, and we make sure operators can access a specific content mix that suits their needs. With bet markets, scheduling and their entire layout adapted to their own customers in any format required, we've got every base covered.
Looking ahead to 2020 – where does Vermantia aim to be this time next year?
Our aim is to continue cementing our position as the industry's leading supplier of bespoke data and picture content as well as the industry's largest broadcaster of bespoke betting channels.
We'll be rolling out a host of next generation retail solutions to help operators cater for an increasingly tech-savvy generation of customers who demand a better in-shop betting experience. As part of our vision for retail, our latest FLAVOR suite of terminals offers a first-hand look into this futuristic, land-based environment. Bundled with our premium content as well as the latest in cashless and mobile payment options, they represent the final piece of our end-to-end retail solution. Enabling us to blend the speed and efficiency of futuristic devices with the thrill of top-quality betting content in a cashless betting environment, 2020 will no doubt prove to be a very exciting year.
A lot has been said recently about the future of the European retail scene – how do you think the betting experience will evolve over the coming years? What do you think will change?
While retail has been for too long the poor relation of online when it comes to innovation, I believe it has an exciting future in Europe. For the first time in the industry, advances in tech now mean that we can provide our partners with a genuine digitised retail experience.
We've already noticed a significant transformation in customer expectations, and this will no doubt grow over the coming years. Action-packed, fast paced content married with quality data and the next generation of self-service betting solutions will have a major say in how this is shaped. This is already playing out in real time: from content to technology, our operator partners are drawing in a far broader customer base to betting shops than ever before.
Key to this is our ability to produce and deliver live sports and racing channels tailored to suit each locality, ensuring increased player engagement. Alongside, we're able to transform their approach to the customer experience, enabling our partners to take full control of their live betting offering thanks to our latest in content management and production technology.
Interview with the CasinoAward.net team: creators of the 'Bet on 0GREEN' initiative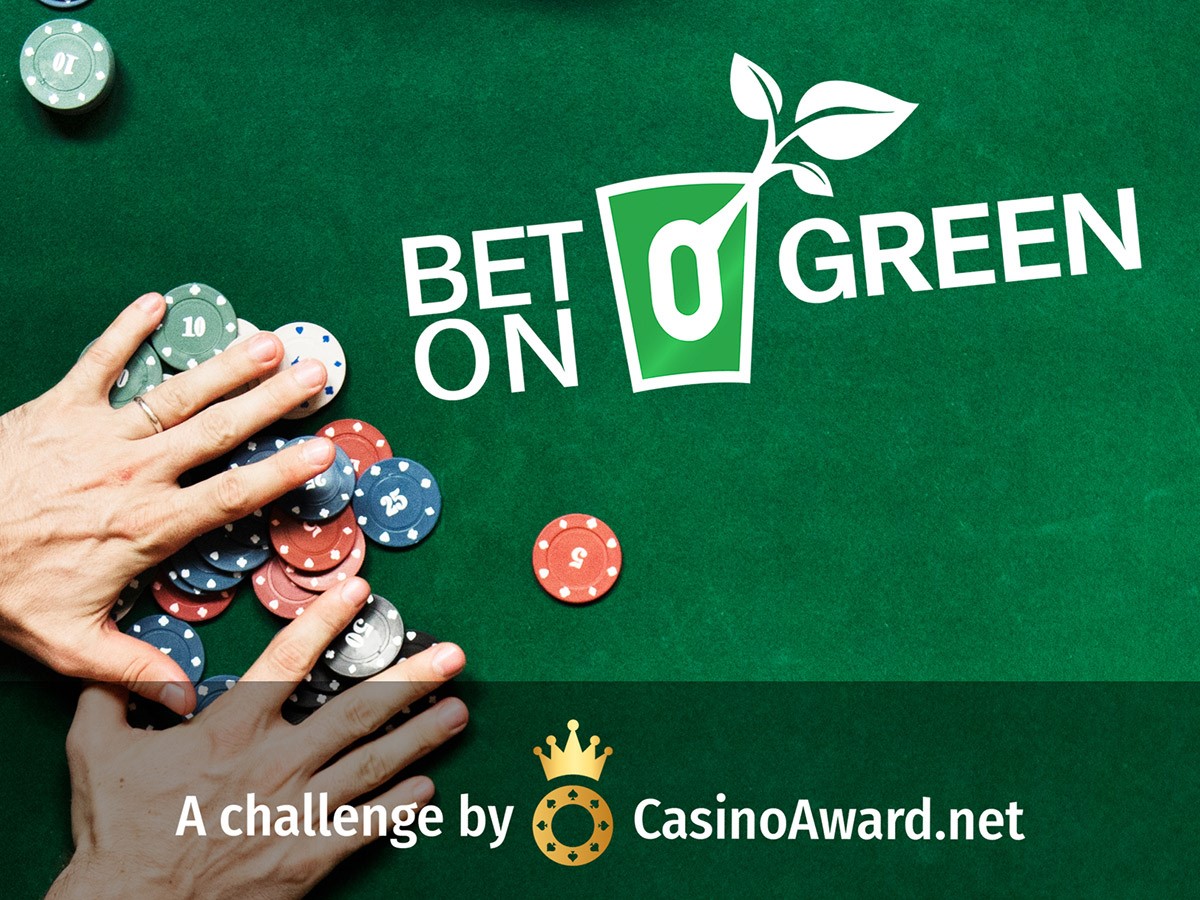 Reading Time:
4
minutes
Climate change is a very real issue right now. While mainstream media tends to focus on world governments and country leaders, there are also many others taking actionable steps to assist in this looming crisis.
CasinoAward.net, an online portal dedicated to providing news and information related to the world of gaming and virtual casinos, is one such example of a small company trying to make a big impact.
This recent interview with the founders of CasinoAward talks about their 'Bet on 0GREEN' initiative. The purpose of this project is to challenge individuals, associates and organizations within the iGaming industry to go GREEN. If you'd like more information on this project, please visit the official page of the iGaming renewable energy challenge.
Transcript of the interview:
To begin, can you explain what the Bet on 0GREEN initiative is?
Ultimately, it's a challenge to others who are connected to the iGaming sector to join us and take action concerning global CO2 emissions. Our goal is to move towards an industry that doesn't have a carbon footprint. Some may say that it is too ambitious, but you have to think big, right? The iGaming industry is, of course, reliant on energy consumption, electronics, and other digital technologies. There are many areas where we can make a difference. CasinoAward has put down the first bet – a $40 donation to the Global Footprint Network, and so the challenge is out there for other parties to raise it.
What ways can this challenge be accepted?
Our idea was to leave it open for the individual or company to decide. The point is to do something; to take action in the fight against rising emissions and climate change. We all agree that something is better than nothing.
The easiest way is to make a donation to an organization that is actively promoting and supporting the usage of renewable, zero-carbon energy sources. iGaming is a multi-billion dollar business. Surely casino operators, owners of poker and bingo rooms, software creators and platform developers have the economic power to accept the Bet on 0GREEN challenge and make an investment.
Even the smallest steps are part of a journey. Reduction in disposable plastic from offices, using digital documents instead of paper or a few solar panels on the roof to save on electric. Collectively, all of these little actions amount to something big.
It's somewhat off-topic for a website like yours; can you tell us how the idea came about?
Certainly, at first glance, you may wonder why a site that is focussed on online gambling and casinos is championing this cause. The reality is, in our opinion, that all forms of the industry have a duty, and should be committed to reducing their carbon footprints and looking to improve the environment.
Many people, including hundreds of top scientists, claim our planet is in crisis and we are rapidly approaching a tipping point from which the effects of global warming may well be irreversible. We, as the human race, are responsible for this. As the saying goes, 'You broke it, you fix it!' Sure, we are part of the online gaming community, which is why we are promoting this project to our peers.
All the staff working on our website are sensitive to environmental issues, so when one of our web developers proposed the idea, it was immediately met with approval.
Out of curiosity, how was the name Bet on 0GREEN chosen?
Our team was having a discussion about the project and everyone was bringing their ideas to the table in regards to what we should call it. Essentially, the name came from a combination of these ideas, which is very apt because that is what the initiative is about – us all working together to solve a problem.
Bet on 0GREEN is an acronym for 'Bet on Online Gambling with REnewable ENergy. The 'zero' serves as an 'O' in the full title. Both the 'zero' and 'green' have a double meaning. Zero green is a classic roulette bet, so this is a representation of the industry we're involved in. Naturally, both of these words are very relevant in regards to environmental and climate issues, too. Zero impact on our planet, zero CO2 emissions, green energy and so on. That's why we think it's the perfect title for the project.
Has CasinoAward taken any action in this initiative, or did you simply propose the idea?
Our motto is to lead by example. How can we expect others to change if we are unprepared to do so ourselves? For now, we have taken two very specific actions to highlight our intent.
The first was to choose a hosting service for our portal that uses renewable energy to power its servers, and as previously mentioned we have begun making financial donations to projects such as the Global Footprint Network.
Has anyone in the industry risen to your challenge yet?
In terms of requests for participation and upping our challenge bet, we haven't had anyone come forward as of yet. But, we've received a lot of positive exposure from high-profile industry news portals, so we are confident that things will start to move soon and the ante on our initial bet will be raised.
The initiative is based on donating to sustainable energy, zero-emissions projects, but are you collecting funds?
Absolutely not. Those who are interested in joining us are free to make their own donations to projects of their choosing. From there, they can contact us via the official Bet on 0GREEN page on our website and let us know what they've done. We can then update our list and publicly thank them for their support.
Does this project have a duration or a deadline?
For us, running this initiative, there is no deadline. We will keep pushing it for as long as it takes. However, the real deadline is the climate, and the world we live in. Action needs to be taken as soon as possible. We cannot ignore this crisis which is on our doorstep any longer.
Are you open to collaboration proposals to increase the effectiveness of this cause you're supporting?
Yes, most definitely. We know that we cannot do this alone, which is the whole point of issuing the challenge and raising awareness. We welcome all ideas, so please contact us and let's talk.
Furthermore, by allowing us this opportunity to sit down and do this interview is collaborating, so for that, we sincerely thank you. Of course, if you would like to actively participate in Bet on 0GREEN, and be the first to relaunch our wager, we would be even more grateful.
Soft2Bet's Teodora Breskovska: What it takes to make a good brand?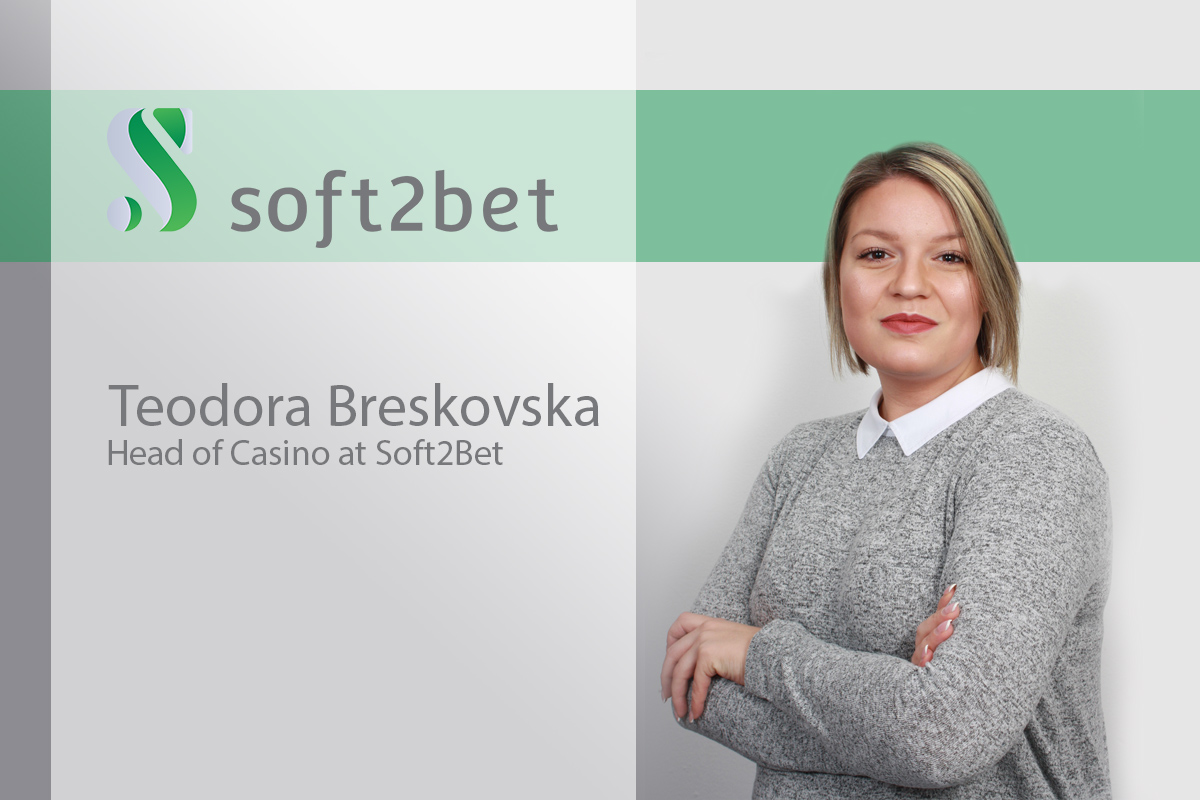 Reading Time:
3
minutes
Teodora Breskovska, Head of Casino for Soft2Bet, discusses the company's impressive year and what players have to look forward to from its selection of innovative brands.
You've come a long way in a short time. What casino brands do you now operate, and which countries can players play them in?
Currently, Soft2Bet's multi-brand portfolio consists of 13 unique casinos and sportsbook brands – 11 of them operate under the Curaçao gambling licence and two run under the MGA. We are constantly working on both updating them as well as on developing new ones which we launch every few months.
Our websites are created with the idea to gather people from all around the globe, therefore, they are translated into several languages, allow playing with various currencies and using local payment solutions as well as offering thousands of casino games to suit all gambling needs. Each brand has a unique look and feel and appeals to different types of customers – from casual players all the way to the regular Slot and Roulette players.
Of course, we have main markets, and the biggest ones for us are the Nordics and Central Europe. Players from these regions have different needs, but as already mentioned, we try to suit all preferences and not just meet but exceed players' expectations.
You have some big name studios on the books. Could you talk us through some of the highlights?
We offer more than 2,500 games on our online casinos and all of them come from trusted iGaming companies. Working with the biggest casino suppliers in Europe, as well as with some rising stars on the market, allows Soft2Bet's brands to provide players with the biggest variety of casino entertainment out there! Our online casinos have titles from giants like Play'n GO, NetEnt, Evolution, Pragmatic Play, Microgaming, Novomatic and others.
How many studios do you now take products from?
At present, we work with over 45 game suppliers, but we are in a continual communication process with new ones that might enrich our already bright portfolio. Thanks to our excellent collaboration with all partners, we manage to offer one of the largest gaming portfolios among all online casino operators and we are proud of the fact!
What were the latest studios that you integrated into Soft2Bet's brands?
Not long ago, we shook hands with BeeFee, one of the most recognised casino software development studios. Now, most of our brands have their top-quality games integrated, meaning that our players enjoy even more entertainment options with high-end graphics, amazing sound-effects and ultra-modern bonus features.
Also, we've recently closed deals with Edict Gaming, which gave us access to the game portfolios of Gamomat, Bally Wulf and Mercur – German based iGaming software developers. We are impressed by the quality of their games and happy to provide our players with them. You know… Germans have quite a good reputation for creating things that work well, and these partnerships prove it 100%!
Tells us more about the other features that players can look forward to on the site.
If you follow us you know that this year, we released three new brands, two of which, namely Wazamba and Nomini, offer unrivalled online casino experience thanks to an inbuilt gamification. These online casinos exceeded all our predictions and turned out to be absolute blockbusters breaking all our records! It seems that people enjoy playing a game within a game – both brands allow clients to select a hero character (totems for Wazamba and fruits for Nomini) and collect points, unlock achievements, customise their hero, receive additional awards. What's more, Nomini, our fruity casino land, attracts all sorts of players giving them the freedom to select a Welcome Bonus that suits their needs best. Upon registration, players choose one out of seven fruit avatars, each with unique bonus offers such as free spins, cash bonuses, cashbacks, live casino package. We've collected the best welcome bonus offers out there and put them into one brand. Nomini warmly welcomes players whatever their casino interests.
What are your plans for 2020?
Concerning the company's growth and development plans, we are aiming to broaden our reach across regulated markets. For example, we are in the process of obtaining licenses for jurisdictions such as Sweden and Portugal.
When it comes to the development of our products, we plan to add layers of personalisation and customisation to our online casinos – that's on our road map for the next year along with developing our own fast tournaments solution, instant player gratification mechanics and further levels of gamification and engagement tools which players can enjoy. We are planning to release a few more brands in 2020, all of which with come with remarkable innovative features, so stay tuned.
The fun, fast and fiscal needs of millennials are no joke, claims 1xBet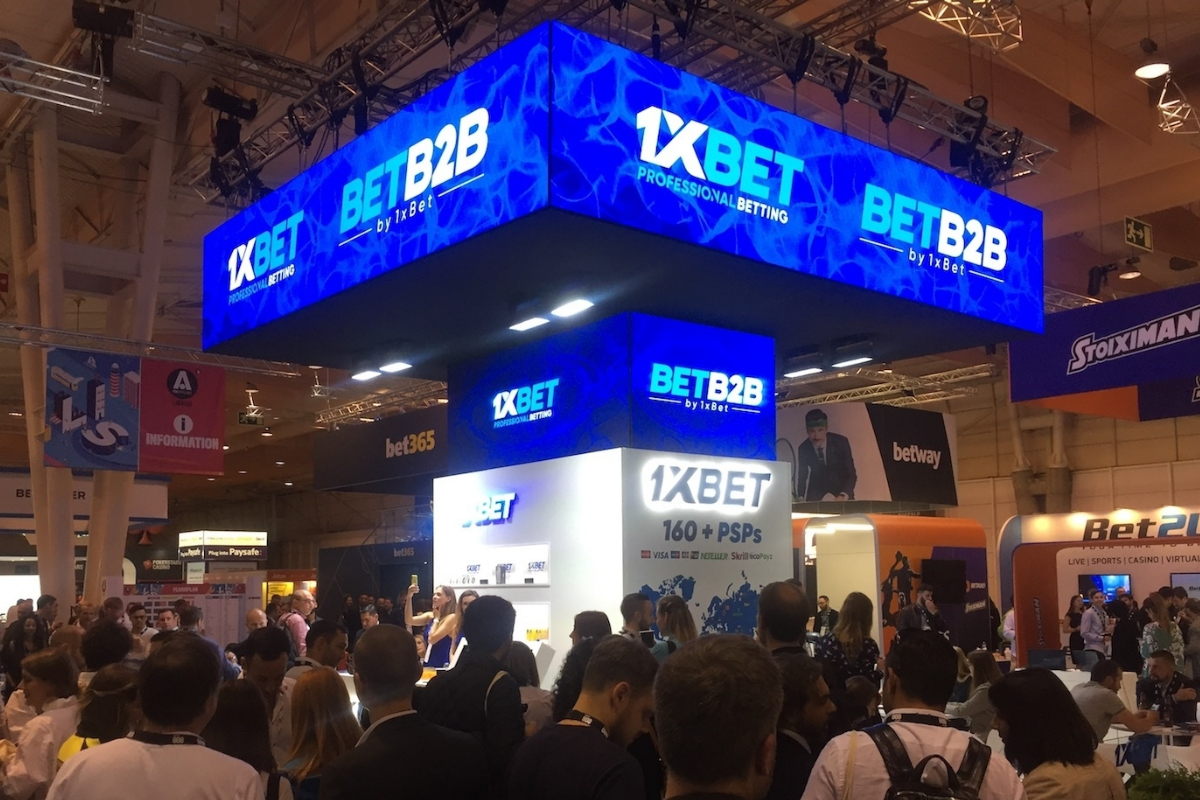 Reading Time:
3
minutes
Delivering entertaining, trendy and disruptive gaming opportunities is "crucial for a generation that is used to not taking everything too seriously", stated the 1xBet team when discussing how bookmakers can attract and hold the interest of the misunderstood millennial market. Highlighting the importance of mobile apps, instant data and unique bets on Brexit, the team explores why betting's new blood is the injection of fun the industry needs…
The younger millennial market is a key focus for casinos and bookmakers in the US, Asia, Africa and beyond, how is 1xBet targeting this segment of players responsibly?
We are carefully studying this segment of the audience and paying special attention to it. The company understands that the time of the millennials has emerged, which means that it is not only important for the future, but also the present. This is a generation that is used to acting and is not afraid to take responsibility, therefore it is vital to build an effective communication strategy with them. Being open, giving all relevant information for decision making, together with using social networks and other communication channels are the most effective ways to communicate with millennials.
Through all these channels, we can offer both potential and existing customers diversified content. And let's also not forget that after millennials, when the so-called Generation Z are fully on their feet, they will be even more mobile in every sense.
On paper it often appears millennial players are swayed by trends and a quest for the 'next big thing', what can companies do to stay ahead of the curve whilst remaining true to their core player base?
There are two main routes that we use. The first is to keep abreast of all possible new products, to participate in various conferences, seminars and other events, while also exchanging experiences with colleagues and partners. The second is to set trends yourself by conducting deep market surveys and testing new products in different markets before launching them on a global scale. We combine these methods and intend to refine them further in the future.
Speaking specifically about the demands of millennials, we highlight a variety of ways to interest them. Firstly, the presentation of material in a fun, colourful, multimedia form is crucial for a generation that is used to not taking everything too seriously. Secondly, with Esports betting, which is becoming more diverse and gaining popularity. Thirdly, by providing unusual special bets on a variety of things that interest millennials – from talent shows and TV shows to the election of the US President and Brexit.
Where do you see the next big wins in terms of keeping fans loyal and how does your team balance creating engaging content with revenue?
1xBet offers a truly unique betting portfolio, which simply has no equal in the number of events. High odds also contribute to customer loyalty. Millennials specifically also seek the personalization of proposals, as well as customisable betting options.
At this stage it's obvious that every self-respecting bookmaker should have a mobile application. We have done everything so that our app is on par with the web version of the 1xBet website. Therefore, our customers always have the opportunity to place bets and have access to the data which interests them. Live betting and online broadcasting of matches are both particularly popular from our experience.
Finally, it is important to always be in touch with customers – that's why our support service works 24/7, and our employees carefully monitor all possible channels for submitting information about 1xBet. Together, this ensures a steady growth in the audience of brand fans – and, therefore, 1xBet profit.
Gaming is one of the earliest adopters of new technology – can the advances pioneered by gaming be translated to new avenues for players like we've seen with esports, live casinos, etc. and if so what does the next new gaming sector look like to you?
In 2019, it is impossible to compete if you do not use the most advanced technologies. This applies not only in gaming and betting, but in all other sectors as well. Technology can become antiquated quickly in almost any industry.
An exciting development is the unique interaction between the most popular sports and betting. For example, in American leagues, it's possible during the broadcast to bet on how the attack of a basketball team will end. All this occurs while seeing the statistics of previous attacks from a particular zone appear on the screen. Such integrations offer unique opportunities for bookmakers and players.
Which sectors outside gaming do you admire in terms of their approach to the millennial market and how can the gaming industry adopt these ideas into its strategy?
Millennials really appreciate new technologies, which is why the IT sector is constantly evolving and offers them more and more new developments, services and products. Forward-thinking IT companies are constantly striving to surprise, because today millennials have access to an increasing number of different technological innovations. Of course, some gambling companies are following in these footsteps. Those of them that can constantly offer technological innovations for the convenience and comfort of users will achieve greater success among millennials.