Neuron 3 platform by BtoBet
Reading Time:
< 1
minute
Neuron 3 is a single solution platform providing you, the operator, with all the business management tools to build your differentiated betting experience.
• Robust tools for Back office management, CRM, and analytics
• A unified betting experience across more channels
• Total freedom to morph the betting experience around your player
Salsa Technology links with Leander Games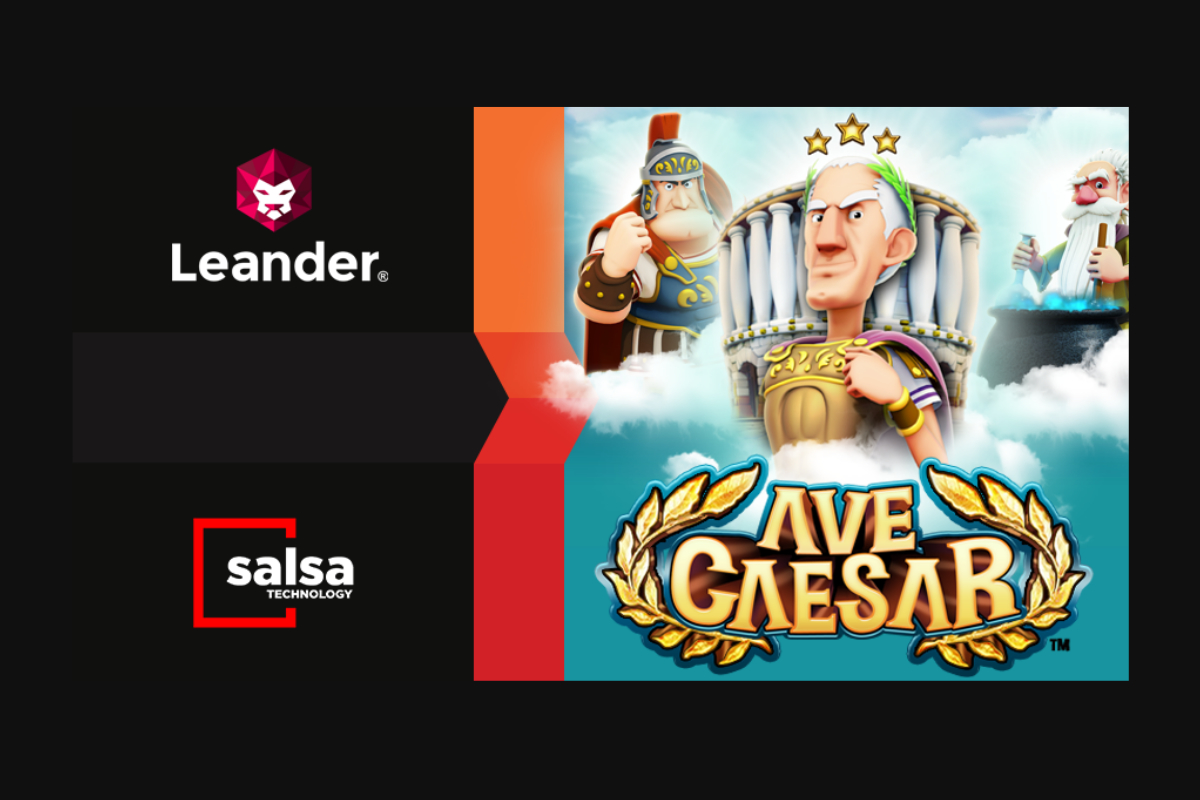 Reading Time:
< 1
minute
Salsa Technology and Leander Games are proud to announce an exciting content exchange partnership.
Leander Games, an industry-leading games studio, is gaining access to Salsa Technology's outstanding library of Video Bingos. Candy Bingo, Super Zodiac Bingo and Farm Bingo are just a few of the popular games included in the deal.
The deal will also see Leander Games' ever growing portfolio, localized for 31 countries, be integrated onto Salsa Technology's Game Aggregation Platform (GAP). Leander Games' superb studio has released many hits over the years. Joining the Salsa Technology GAP are Ave Caesar, Kraken Conquest, Ali Baba and Ways of the Labyrinth to name but a few. On top of this, Salsa will benefit from Leander's innovative feature,"Dynamic Ways" which includes the latest strong performer "Wild West Zone".
Salsa Technology's CEO Peter Nolte said: "Leander's games studio has built a wonderful reputation and we're delighted to further diversify our GAP with these titles. Our proprietary games will help Leander build on its success as our cross-selling strategy continues to bear fruit."
Steven Matsell, CEO at Leander Games, followed: "We are delighted to sign the partnership with Salsa. Salsa are uniquely placed in LATAM and this deal allows Salsa's Operators to access Leander's range of internationally recognised slots and in return for Leander's to access Salsa's unique portfolio of games, including the increasingly internationally popular Video Bingos."
BetGames.TV partners with QTech in global push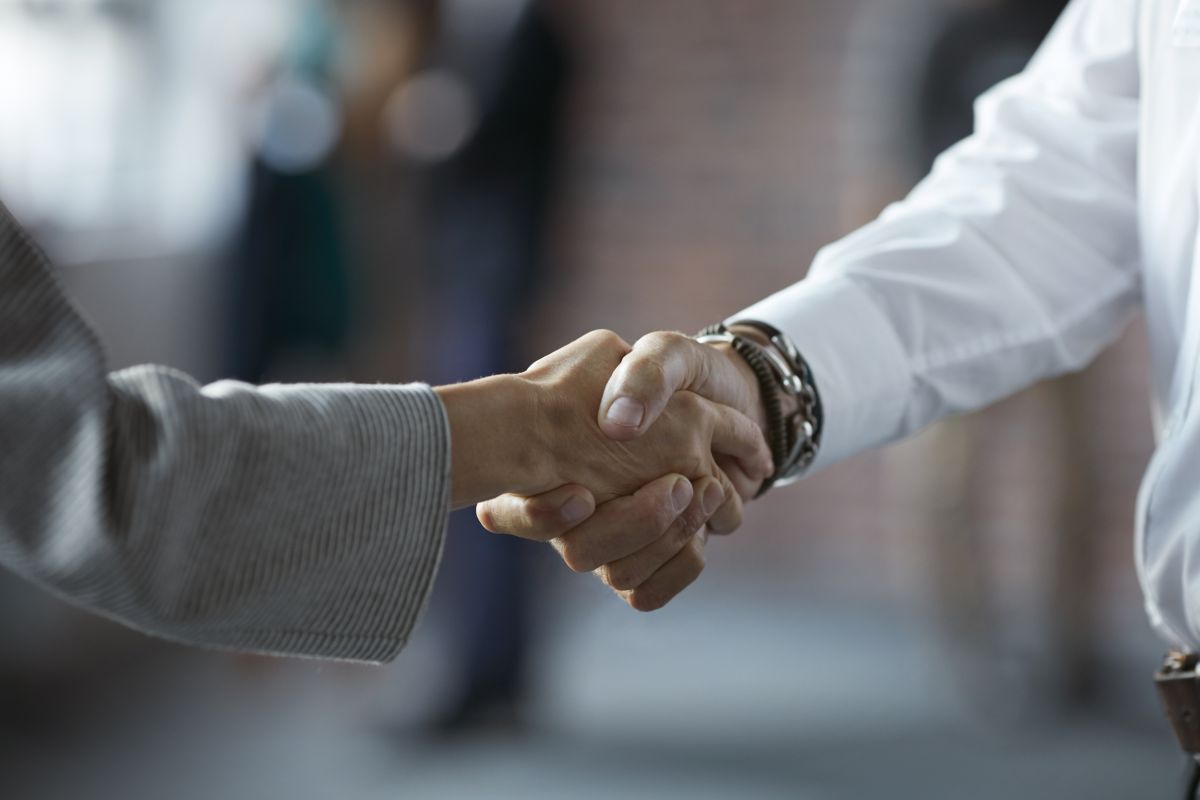 Reading Time:
< 1
minute
Entire live dealer catalogue integrated into QTech's aggregation platform
BetGames.TV, the leading live dealer betting games supplier, has entered into a partnership with games aggregator QTech as it looks to broaden its global audience.
The games supplier will have its entire portfolio incorporated into the QTech Games platform, including titles such as Wheel of Fortune and Baccarat which have proven popular across a number of demographics and geographies in recent months.
QTech will become a key partner in driving the live casino supplier's global reach, with the distributor holding a significant footprint across Asia and various emerging markets, some of which are yet to be serviced by BetGames.TV's premium content.
Richard Hogg, CCO at BetGames.TV, said: "QTech is a well-respected aggregator with an impressive client base, and we're looking forward to leveraging its platform to put our live dealer content in front of a much wider audience.
"We strive to work with the best operators and partners around, and QTech certainly fits the bill, having proven its credentials as a great judge of online casino content to both established and emerging markets."
Ulf Norder, CCO at QTech, added: "We're delighted to have partnered with BetGames.TV. It continues to push out vibrant, varied and visually stunning games which raise the global bar for live dealer content.
"This integration marks a welcome addition to QTech Games' premium platform which is leading the way across Asia and various emerging markets, some of which are new to BetGames.TV, and we can't wait to see how these additions perform in them."
BetGames.TV's content is licensed by several jurisdictions, including the UKGC, MGA, Italy and various South African authorities, while it has also received certification from Sweden and Colombia, positioning the supplier as one of the most regulation live betting providers in the vertical.
Fat Bear Week Rolls Over the Competition at the Game Development World Championship Weekly Vote!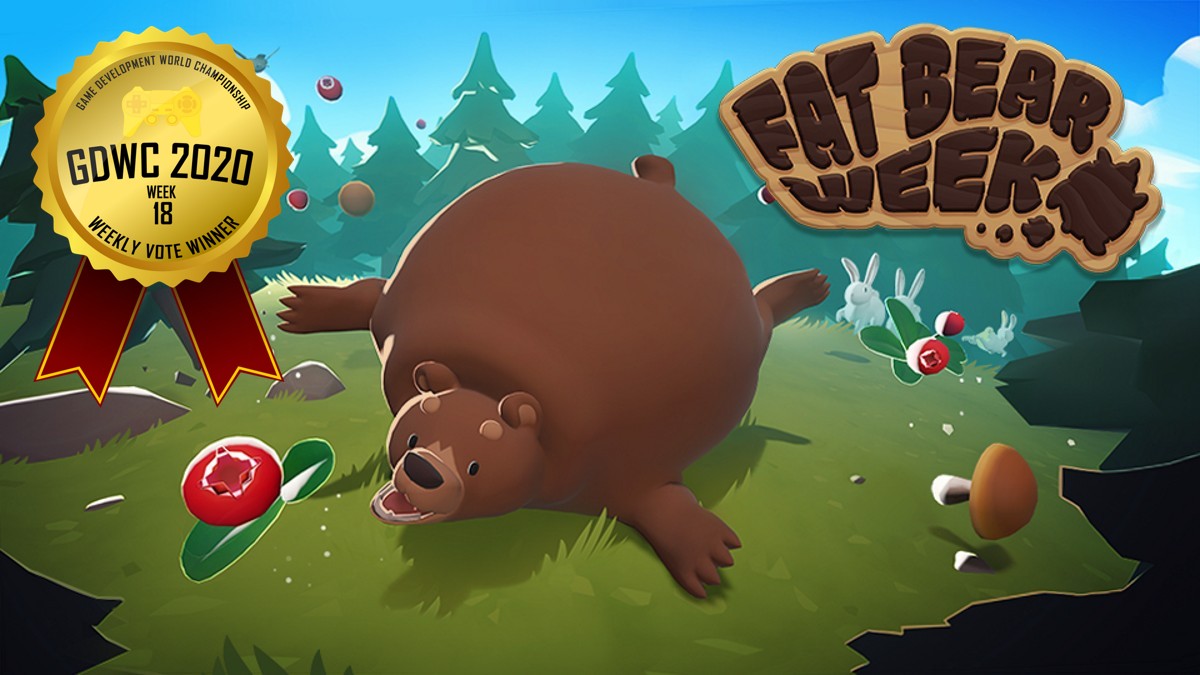 Reading Time:
< 1
minute
Fat Bear Week by Team Fat Bears, a student development team from Tampere University of Applied Sciences, in Tampere, Finland has won the weekly voting on Game Development World Championship Fan Favourite category for the Platformer Games Week. The game is available for download at itch.io.
"Become the fattest bear before winter comes! Roll around eating food and turning into the biggest bear of the forest! – A third person, single-player action-paced collectathon full of delicious food to eat and secrets to find" Team Fat Bears describes their game.
Team Fat Bears moves onto the next round in the Fan Favourite category of the GDWC – Game Development World Championship. They will face off against other weekly vote winners in the final voting event at the end of the GDWC 2020 season.
The runners up this week were:
2nd place: Saving Mr. Sparkles by Leander Nieuwenstein, Germany
3rd place: Neko Ghost, Jump! by Burgos Games, USA
The GDWC team sends big congratulations to the winning team and huge thanks to all Nominees and voters. The weekly votes take place each week, from Monday to Saturday and there are always six new exciting games to check out and vote for. This week's vote is already live on the event website at thegdwc.com.
This week's voting games have been picked from the Official GDWC Community Discord server. The Nominees are:
– Billion Beat by Dronami, USA
– ICONIC by Optimistic Games, USA
– Light of the Locked World by Zuurix, Lithuania
– NeuroSlicers by Dream Harvest, United Kingdom
– PROJECT D : Human Risen by Cat Games, Indonesia
– Yokai | The Mindbending Spiritworld Puzzlegame by Muca Studios, Netherlands