GrooveGaming inspired by Betinspire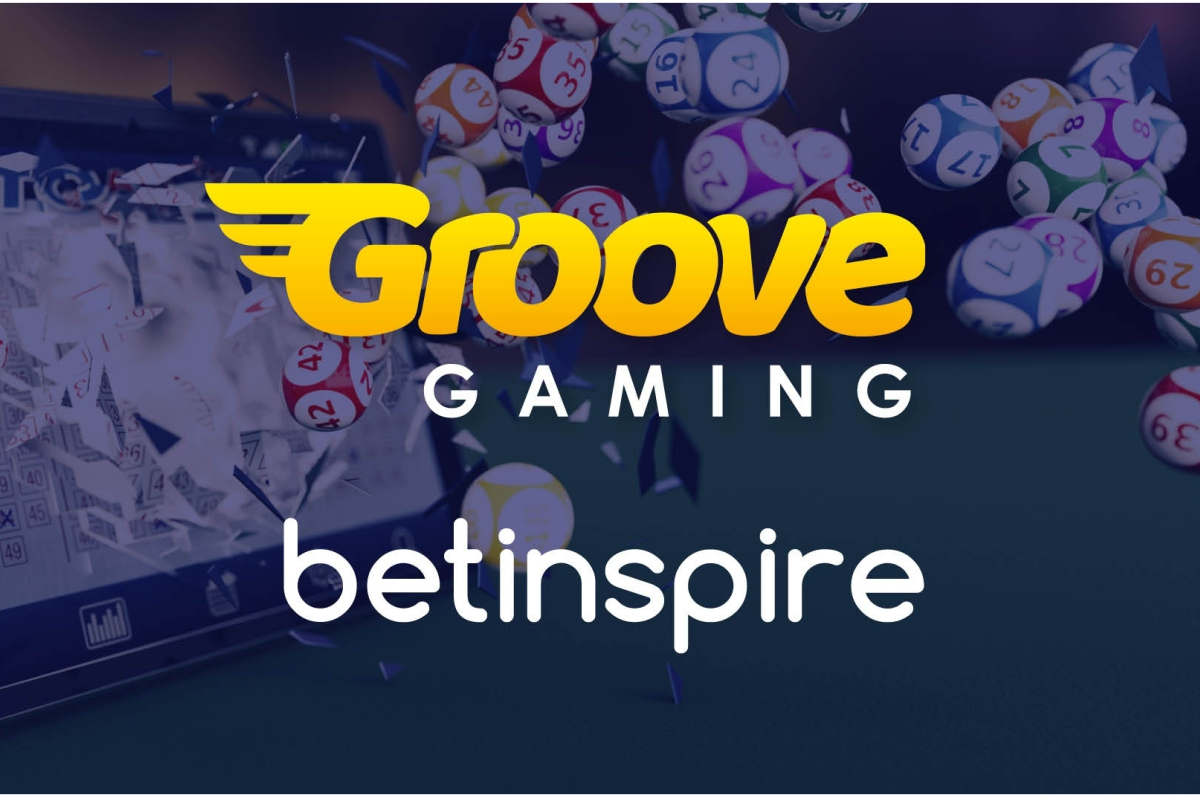 Reading Time:
2
minutes
GrooveGaming is back in the news again, this time with the announcement of a partnership with Betinspire, showing that GrooveGaming is the go-to solution for slot developers to increase the scale and scope of distribution, particularly among tier-1 operators.
GrooveGaming makes this announcement on the back of being selected by IndustryEra as one of the '10 Best Technology Solution Providers of 2020′, demonstrating that the aggregator's technology development is being acknowledged not only in the iGaming industry, but also from outside it.
BetInspire is an iGaming technology provider that also operates the Quantum Platform. At Betinspire they believe that technologies and business intelligence are the keys to competitive advantage.
Created with the aim of easy and fast content delivery for the igaming industry, GrooveGaming is well placed with a robust live content range that encompasses some of the world's leading live content and virtual sports brands, including Leap Gaming, Tvbet, Vivo Gaming, Lucky Streak, Super Spade, Evolution Gaming, SA Gaming and Ezugi, amongst others.
GrooveGaming's powerful platform includes over 4000 casino games as well as a wealth of aggregated content ranging from slots, online casino and live casino, to poker and table games, that operators can access via easy integration to drive player engagement and revenue.
GrooveGaming has significantly grown its presence throughout the last two years across key global markets and important regulated jurisdictions through partnerships with major online gambling operators. GrooveGaming is the aggregator of choice for a host of big industry names including EveryMatrix, iGP, Digitain, Microgaming, ProgressPlay, BetConstruct, Alea and Quickfire, amongst others.
Betinspire Chief Business Development Officer David Ghukasyan said: "GrooveGaming have the same mindset that we do of putting the customer first and we are excited to grow this new relationship in a shared future. Partnering with GrooveGaming ties in perfectly with our focus on innovation to get the kind differentiation we need to stand out in the marketplace."
Rebecca Sotomora, Head of Sales at Groove Gaming said: "Our broad base of partners and easy integrations combine well with our enhanced back-office and business intelligence tools. We believe Betinspire is an exciting brand with a lot of potential, which is why we have pursued this agreement."
Four casino innovations that failed to hit the jackpot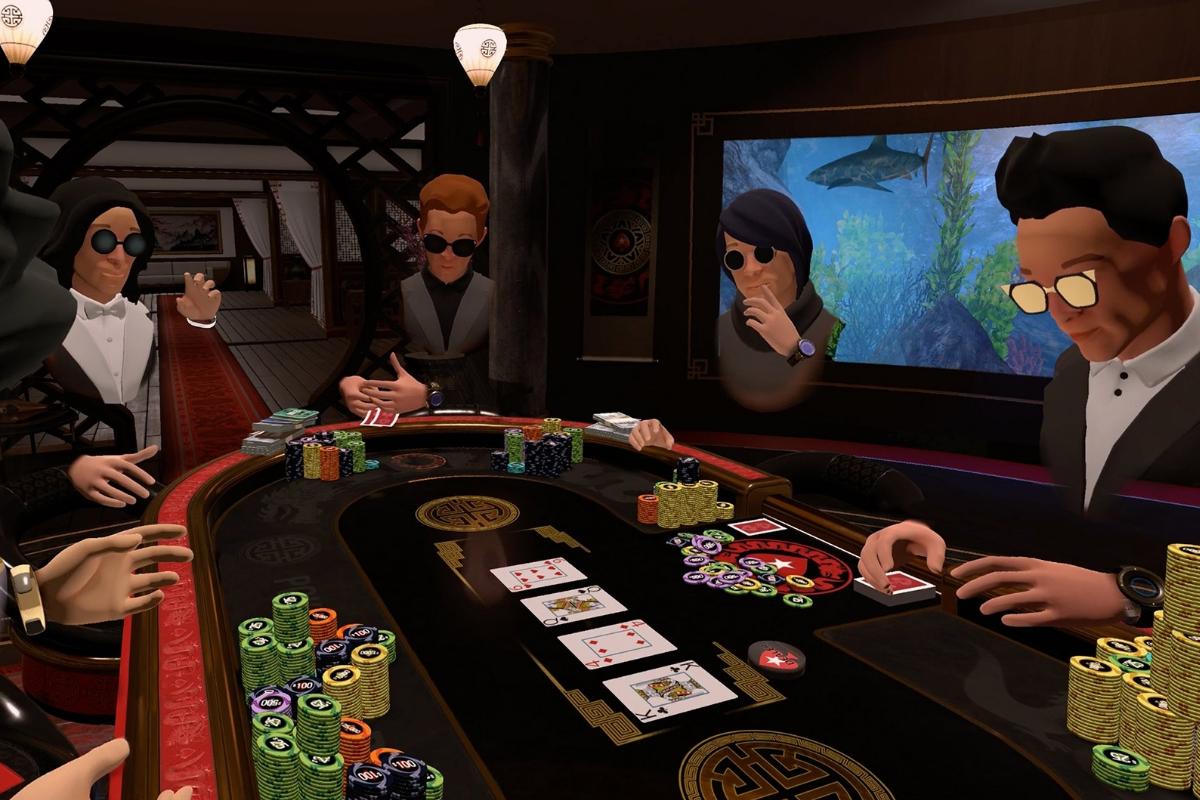 Reading Time:
3
minutes
More than ever, casino players are spoilt for choice when it comes to the amount of games available to play, whether it be online or at a land-based casino.
Multiple versions and variations of blackjack, roulette, video poker, and poker exist, while there are literally hundreds of slot games.
However, attempts to broaden casino horizons have not always gone to plan. History is filled with many games, and twists on existing games, that fell wide of the mark.
Here we look at four innovations that had ambitions of becoming the next big thing but ultimately failed to hit the jackpot.
Webcam Poker
In theory, webcam poker should have been a roaring success. Online poker had become a behemoth of a game, attracting casual and professional players alike.
It's one major difference compared to live table poker is that players hidden behind screens have been unable to pick up on the physical tells and bluffs of their opponents, thus helping to forge a strategy based on the actions of fellow players.
In 2011, 888 Poker thought they had solved that problem with the launch of Pokercam tables. Players would compete at an online table and make themselves visible through a webcam while being able to see their opponents at the same time.
In practice, though, most players decided against using their webcams in order not to give anything away. A typical webcam poker game might see one or two players turn on their webcams while the other six or seven players refused to.
After failing to take off, 888 Poker removed webcam poker from their services a few years later, citing "technical difficulties".
Duplicate Poker
The charm of poker is that it combines skill with luck. While players have no control over the cards they are dealt, they can dictate what they do with those cards. The players who are best at bending the luck in their favour are of course professional multimillionaires!
When Duplicate Poker came along in the 1990s, its aim was to all but eliminate the luck factor of poker.
The game sees players situated on two or more tables with an equal number of players at each. All tables are then dealt the same cards in the same sequence, so Player A on the first table will get the same cards as Player A on the second table.
The primary aim of the game is to then be more successful than the player on the other tables with the same cards. Whomever plays the best hand, wins.
The big problem with Duplicate Poker is that is relies almost entirely on decision-making and removes the luck factor altogether. It also ran into trouble as a table game in casinos due to the fact that multiple tables needed to be dedicated to the same game.
DuplicatePoker.com attempted to break into the online casino market, but struggled to capture the audience there, too, and in October 2008 it closed down, blaming the global financial crisis.
Live Dealer Slots
The introduction of live dealer games has, by and large, been a major success for online gaming companies. Players can now play at virtual roulette, poker, and blackjack tables with a live dealer, helping to replicate the experience of being at a land-based casino.
Many live dealer games also allow players to interact with fellow players and the dealers through a chat service, bringing more interaction to the game.
However, while live dealers are a necessity for games where dealers are actually required to deal cards and spin the wheel, a foray into live dealer slot games fell flat.
The only discernable difference between regular betting slots and live dealer slots was that the latter featured wheels instead of traditional reels. Beyond that, players were paying more for a dealer to spin the wheel and offer the occasional chat conversation.
Unsurprisingly, live dealer slot games never caught on.
Virtual Reality Gambling
Virtual Reality headsets have been readily available for the past six or seven years and first tried to crack the online gambling sector around 2015.
The VR features from SlotMillions, who designed an entire VR gambling experience, were no doubt impressive. Housed inside a virtual skyscraper, players had access to a full casino, slot games, a lounge, bar, and could even venture up to the 80th floor and enjoy the view.
Two years later, in 2017, NetEnt joined the VR movement by launching re-releases of popular slots games that allowed players a first-person view when wearing a headset.
While VR has long been tipped as a key technology for the future of casino gaming, it has so far failed to truly go mainstream.
The rise of mobile gaming is down to the fact people can play anywhere and everywhere. No one is interested in strapping on a headset to play a quick game of blackjack while taking the bus to work.
While it might be jumping the gun to call VR gambling an outright failure, it has so far fallen short of disruptive expectations it was expected to have.
Here you have 4 casino innovations that didn't really make the cut. If you want to make sure you won't fail when gambling on any online casino check out the best betting tips for beginners here: https://extra.betamerica.com/casino/
MGA | Notice by Sanctions Monitoring Board – Invitation to Subscribe to Notification Service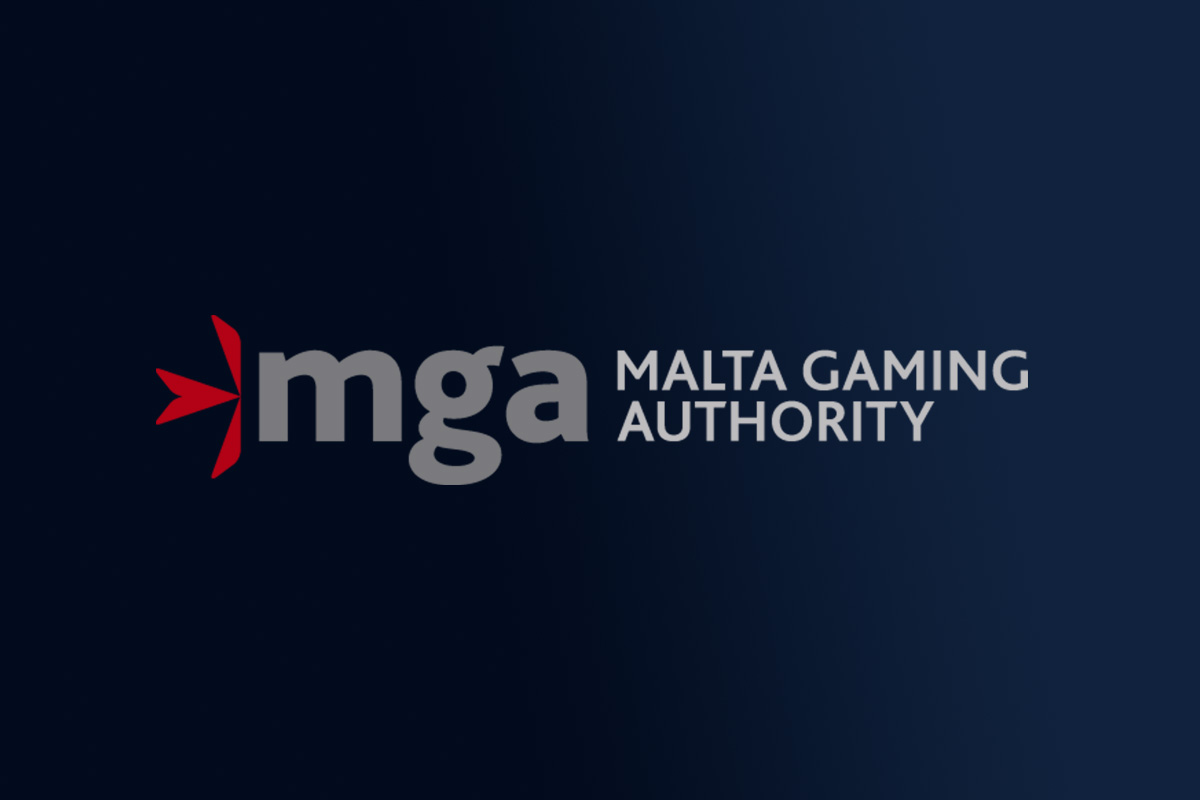 Reading Time:
< 1
minute
The Sanctions Monitoring Board (SMB) within the Ministry for Foreign Affairs, would like to invite you to subscribe to its notification service. As the competent National authority on sanctions, the SMB issues regular notifications in relation to updates of National, EU or UN sanctions in addition to information pertaining to upcoming events or guidance issued by the Board itself.
The role of the Sanctions Monitoring Board is to ensure the effective implementation of UN, EU and national sanctions with the assistance of other government authorities, supervisory bodies, FIs and DNFBPs. The SMB is the national competent authority in Malta for sanctions implementation is the Sanctions Monitoring Board which is set up under the National Interest (Enabling Powers) Act. For more information on the Sanctions Monitoring Board please visit here.
To subscribe to this service please kindly send an email to [email protected].
Cricket South Africa Appoints Stats Perform as Exclusive Official Data Partner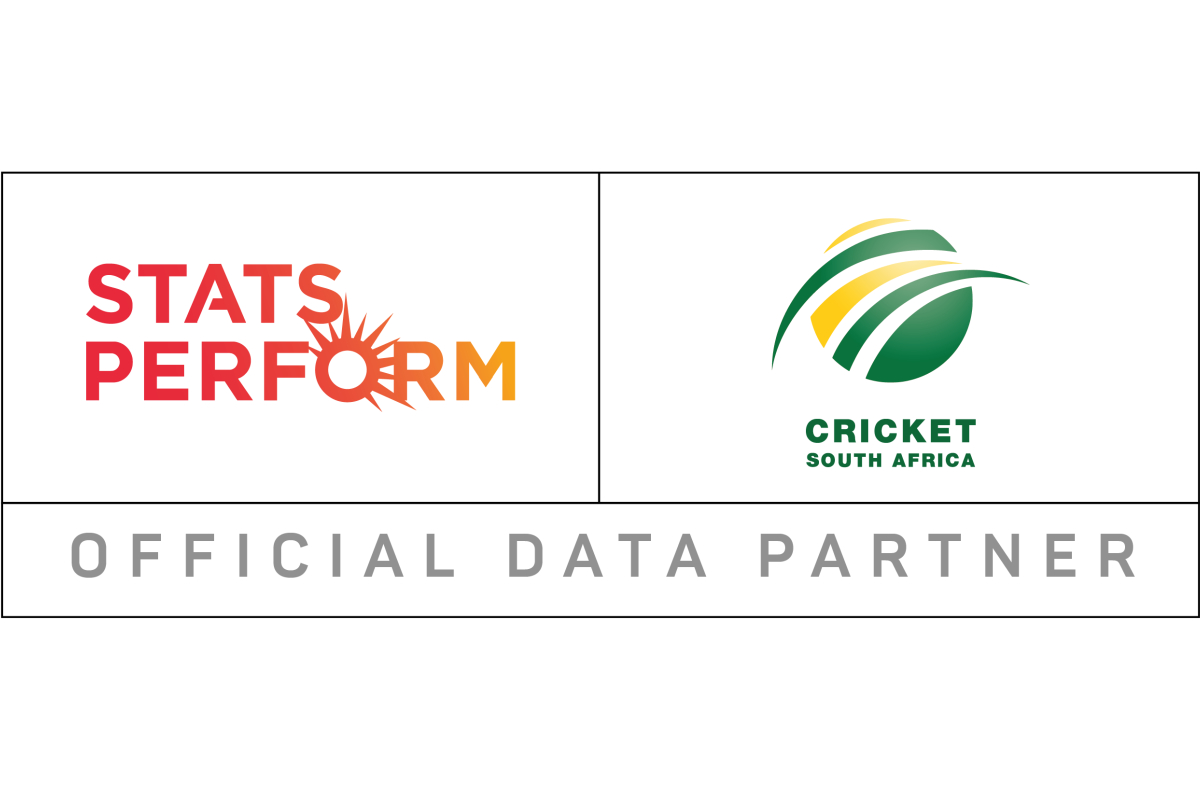 Reading Time:
2
minutes
Stats Perform to Collect and Distribute Official CSA Data and Video for Team Performance, Betting and Media
Partnership also includes distribution of CSA live streams to licensed sports betting market, team access to ProVision tool for coaching, analysis and recruitment and highlights clips distribution to media
Cricket South Africa (CSA) has appointed Stats Perform, the SportsTech leader in data and AI technology, as their exclusive Official Data Partner for international and domestic competitions.
Under the new agreement, Stats Perform's trusted opta and RunningBall data brands will collect, analyse and deliver official ultrafast data and ball-by-ball event data to global broadcast, media, and betting operators, providing insights and information to deepen the engagement of fans and bettors with CSA's competitions, teams and players.
CSA's national team coaches, analysts and performance staff working with each Mzansi Super League franchise will also have access to Stats Perform's ProVision recruitment tool to inform their player selection and opposition analysis. Powered by Stats Perform's opta data, ProVision provides an online platform for detailed data-driven analysis across both red ball and white ball formats. The platform is designed to meet the specific needs of teams through the application of interactive graphics, charts, and visualisations, integrated with match footage.
In addition to data coverage, Stats Perform will distribute exclusive live match video streams to licensed global sportsbook operators through their Watch&Bet betting platform. Stats Perform will also deliver CSA news clips to media worldwide through their editorial content service.
The deal includes live streams and live data for all South African home international fixtures across all formats, as well as CSA's domestic competitions.
"We are thrilled to provide extensive media, betting and team performance coverage for all of the premier Cricket South Africa matches," Chief Rights Officer, Alex Rice, said. "We look forward to ensuring that the CSA coaching team get invaluable data and video insights, and maximising significant opportunities for global engagement. Through our new agreement, Stats Perform data and video will be used to analyse performance on the pitch and improve the way it is experienced and understood by fans; we look forward to providing a premium in-play gaming experience, improved data insights and providing more content for sponsors."
Stats Perform is the largest cricket data provider in the world and the new CSA agreement represents an important addition to the company's growing portfolio of official cricket data rights deals.
"CSA has a vision to make cricket a truly national sport of winners, supported by a majority of South Africans and to pursue excellence on the field. To achieve our goal, we need a comprehensive and premier data provider with a proven track record with global cricket competitions," Kugandrie Govender, CSA Chief Commercial Executive said: "With an unrivalled breadth of distribution into sportsbooks, global media and broadcast, as well as an unrivalled pedigree for collecting deep, accurate and fast data, Stats Perform was the perfect partner for us. They will help us improve on-field performances through deep and accurate data and analysis software, commercialise our properties and engage with fans at home and overseas. We are excited to work with them to grow the sport we love."