Euro Games Technology continues to reap success on the Spanish B2 Saloon market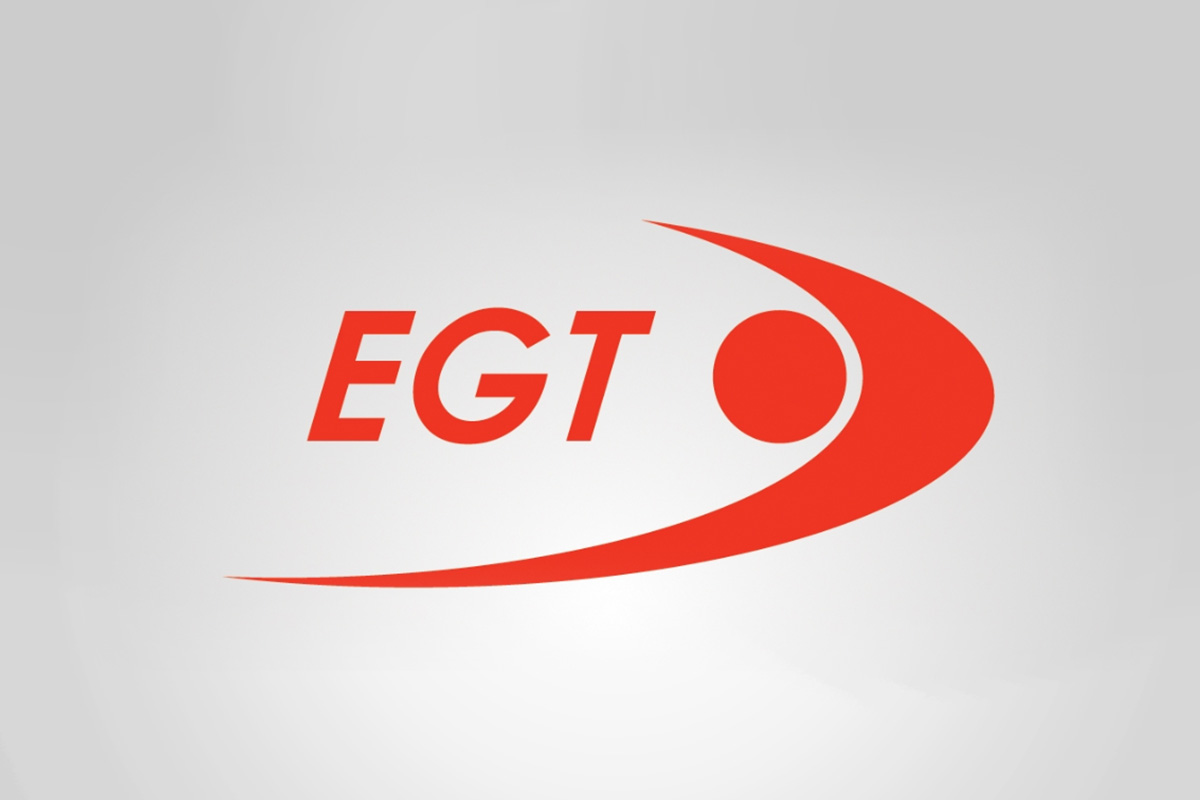 Reading Time:
2
minutes
Euro Games Technology keeps on gaining speed on the B2 Saloon market in Spain. Soon after the company received certification for its respective products and made its first installations, it is now expanding its reach in the sector, delivering to two more operators. "In July and August we completed our setup work at Orenes Group's gaming hall in Lleida and Repris Group's Salon Sport, located in Barcelona commented Kristian Kostovski, director of EGT Spain. "We have worked with Orenes for years mainly for their casinos – land based and online. Now we are glad to be of service also for their B2 Saloon business and I hope that the recent installations will be the first of many to build on their image of one of the most impactful and respected participants in our industry."
Repris Group, on the other hand, is a new customer for EGT. It operates establishments in Catalonia and Valencia striving for the best quality of its services and so looking for the gaming machines that may secure it. "They chose us, as we have already achieved very good presence in Spain in the casino sector and because the design and ergonomics of our cabinets, the attractive graphics and sounds of our games and the user-friendly interface are standing out," continued Mr. Kostovki. "So they expected our B2 Saloon products certification as an opportunity to start a partnership and I am confident that we will be able to meet their expectations".
The delivered slot model to both Orenes Group and Repris Group is the newly developed P-27/27 St Saloon, combined with the varied Orange Collection Saloon multigame. The cabinet's 27-inch widescreen high-resolution monitors are frameless and the main is with integrated touchscreen. An overhead multimedia topper of the same size is raising the overall attractiveness of the machine. The intelligent LED illumination alongside the model's body changes its colors, according to the activated game and together with the high-quality stereo sound creates a cheerful atmosphere for the players. The cabinet's design is based on the concept of maximum comfortable interaction with the available gaming content, while the multigame of 24 diverse fruity, Egyptian, mythical and fairy-tale themes is created for prolonged and most enjoying experience.
"It is just the beginning of our B2 Saloon market entry," shared Mr. Kostovki. "Our products for the gaming halls are based on EGT's casino proven approach and are tailored to the specifics of the market, so we are able to provide our customers with a high-performing solution." The office in Spain keeps receiving an increasing number of inquiries for its B2 Saloon machines and has already scheduled a number of installations in establishments across Spain till the end of October.

Gamzix releases Burning Power slot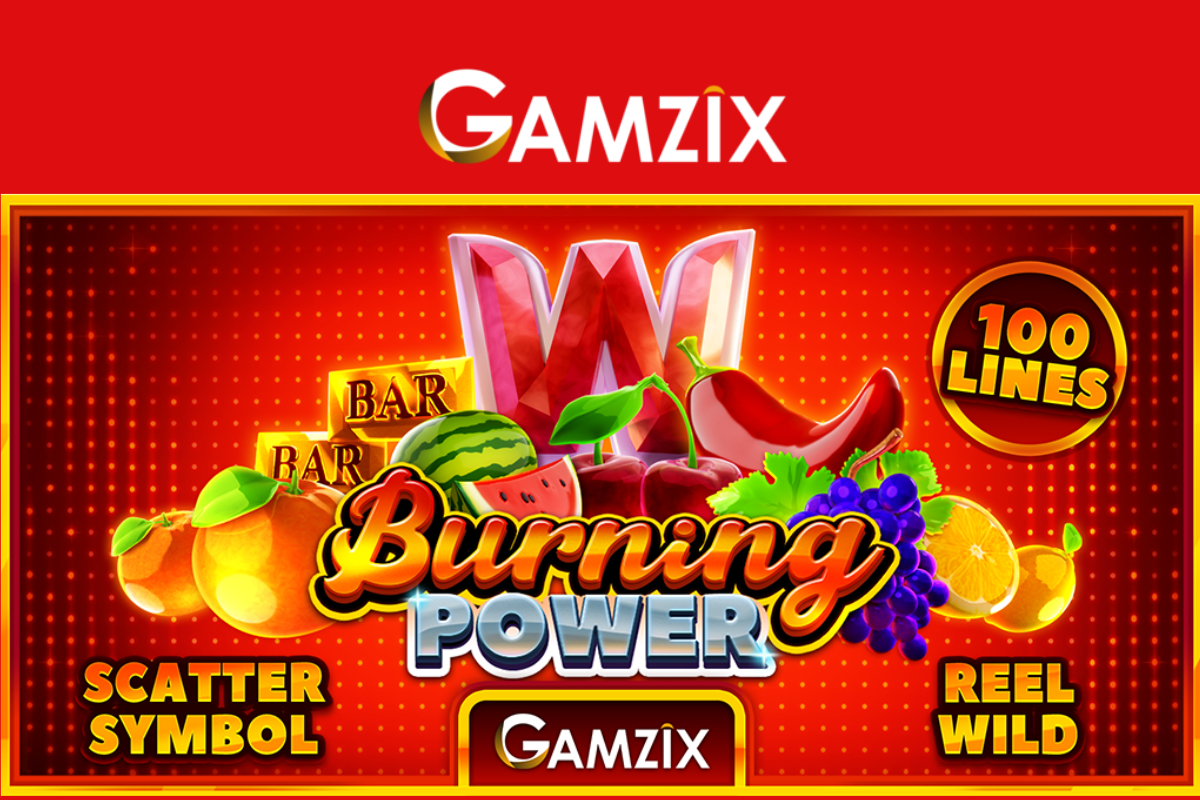 Reading Time:
< 1
minute
The classic slot with a casino look like style. Fancy and stylish game which gives you a feeling of being present on a very atmosphere event.
The Burning Power is a perfect mix of the fruity slots, elegant design and the classic feel of gambling. The juicy fruits are mixed with red hot chilly pepper! This is a perfect 5*4 game with 100 pay lines, where we have REEL wild symbol that substitutes for all symbols, but the scatter. The slot will warm you up and the winning symbols will give fire of excitement! Of course there is a gamble game which gives you a chance to double your win.
The animation of the flames is something you definitely want to see, giving a true feel and burn for bigger wins.
RTP 95.51%, Volatility is ★★★✩✩,Min bet – 0.01,Max bet – 500
We are always creating those true slots and give it a little new spice so you can play in a classic winning game, but receive something more you used to.
TapNation announces first hyper-casual game jam of the year with Jam Nation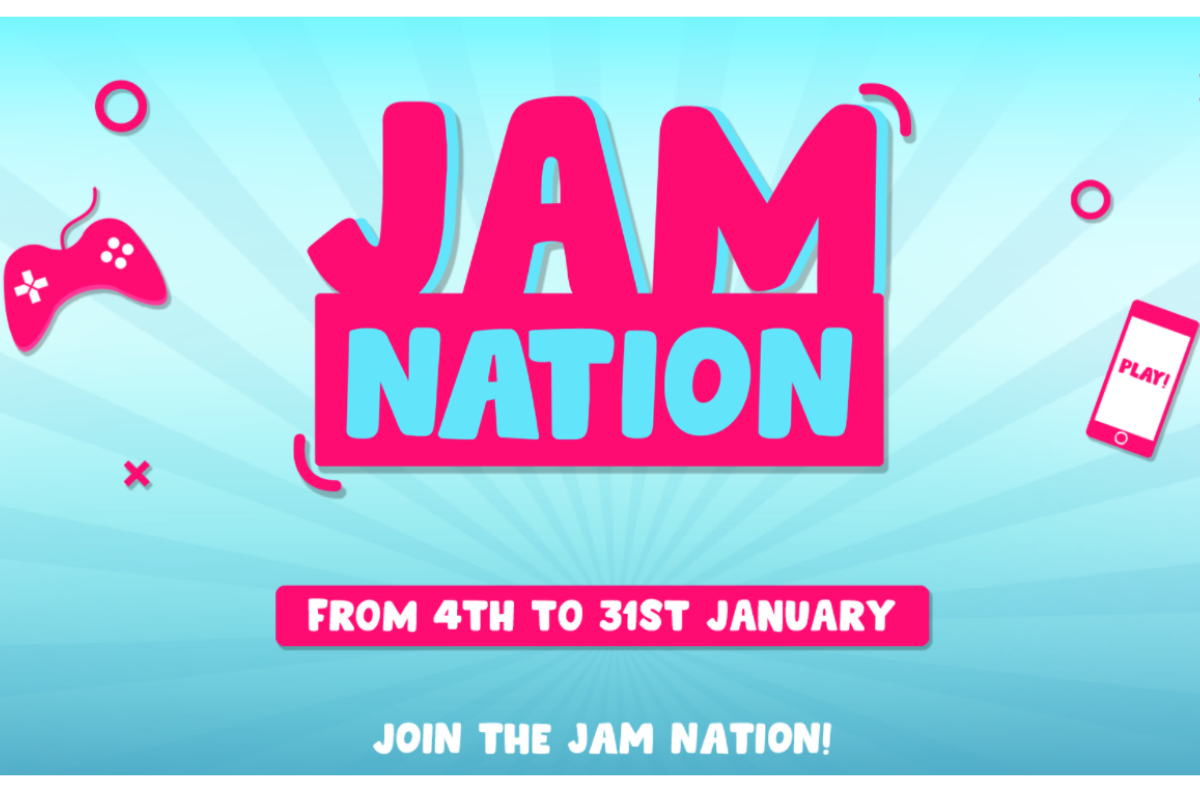 Reading Time:
< 1
minute
Between the 4th and the 31st of January, an unlimited number of participants will be able to enter the first Jam Nation by TapNation.
Each team will have 1 whole month of production to try and come up with the best performing game, in terms of CPI and retention. The top 3 contenders that get the best performances in these metrics can win a part of the 150,000$ prize pool, high-tech gifts, as well as a publishing opportunity with TapNation.
All applications will also be judged by members of the jury composed of experts of the industry, and each one of them will award their favorite game with a Jury Prize. They will be there to guide participants during the competition with us. Experienced game studios such as Pinpin Team, Redline Games, together with publishing managers and game designers from TapNation will help contestants create the best possible game.
Kinsey Dardanus, Head of Publishing at TapNation, said: "We are very happy to host the first hyper-casual game jam of the year, which is also the first one for TapNation. This will be a very exciting experience for us and for all the developers that we are going to work with. We hope that everyone is going to have a good time by creating amazing games together. We also plan on organizing Masterclasses, live discussions and Q&A sessions during the whole Jam Nation so make sure you tune in to these events!"
Developers interested in taking part can send their game up until the 31st of January.
Don't hesitate any longer and fill in the form on the link below to enter the competition and get a chance at publishing a HIT game!
Event page: https://www.tap-nation.io/jam-nation/
WePlay Esports presents: Esports Transfers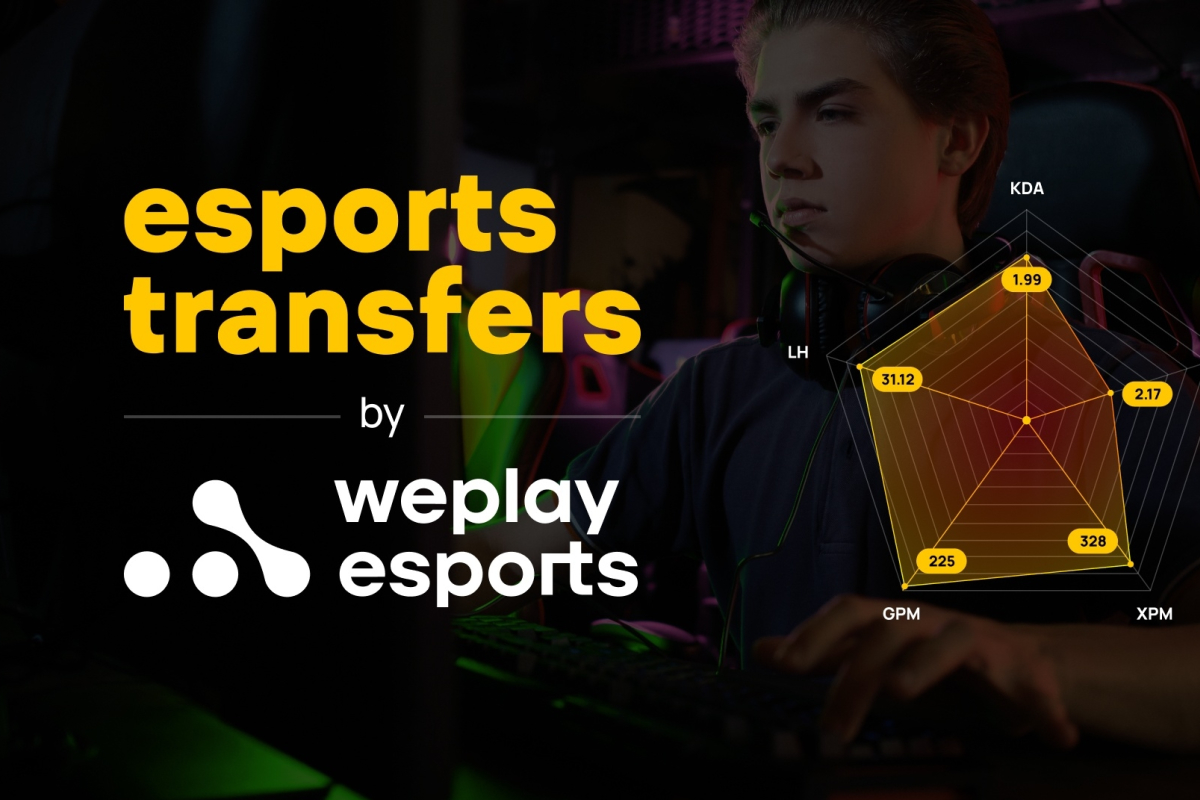 Reading Time:
< 1
minute
Esports Transfers – an objective analysis of the transfer value of esports players
Esports Transfers is a new independent platform from WePlay Esports, which will help the fans, coaches and potential investors to learn the true cost of transfers of particular esports players.

To assess the cost of the transfer, a deep analysis of both statistical and game data is carried out, achieving an accurate result for the current market conditions.

How it works

The transfer value of each player is calculated based on five points:
Leadership

Marketability

Stability

Skill

Demand
Each item consists of a large number of variables, which are assessed independently of each other and constitute the final result.
"Esports Transfers is a new addition to the portfolio of WePlay Esports global media holding company, which will help both fans and potential investors evaluate professional players based on their statistics. The kind of statistic formulae used by our service is commonplace in traditional sports. Today the platform only provides information about CS:GO players, but more competitive games will be added soon."
– says Maksym Bilonogov, Chief Visionary Officer at WePlay Esports.The WePlay Esports team has prepared an analytical video about Peter "dupreeh" Rasmussen from Astralis team! It describes in detail how much the player of the titled Danish team costs.