KITKAT BECOMES MAIN PARTNER OF THE LEC 2021 AND LAUNCHES "MISSION CONTROL" WITH SPORTFIVE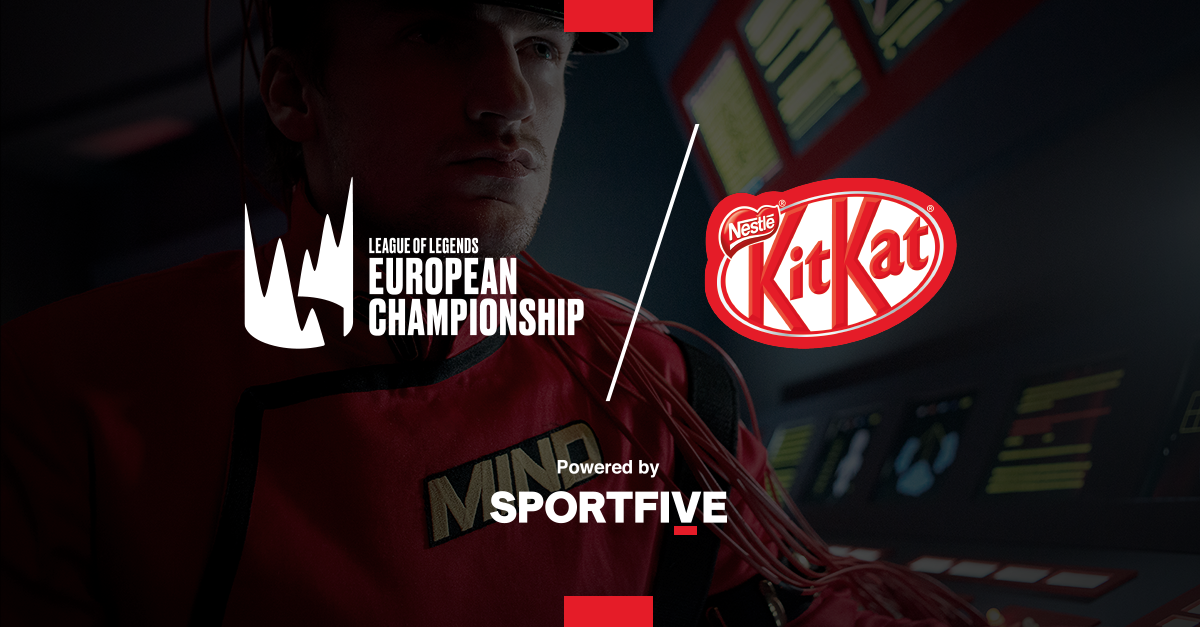 Reading Time:
3
minutes
KitKat extends its partnership with the Esports League of Legends European Championship (LEC) as Main Partner for 2021. Global sports business agency SPORTFIVE secured the deal and produced a hero commercial for the kick-off.
After enabling KitKat's first and successful experience within the esports ecosystem last year, sports business agency SPORTFIVE again is the chocolate brand's esports lead agency of choice and delivers an integrated and comprehensive solution for KitKat: From facilitating and concluding the rights deal over consulting to the execution of final activation, ranging from campaigning and producing the new commercial to social media content and sweepstakes.
As one of the most iconic chocolate brands in the world, KitKat offers the perfect opportunity to lean back and enjoy breaks from the League of Legends European Championship actions. All gaming and esports activations reflect KitKat's DNA: humorous, empathic and unpretentious. Under the claim "Even the Biggest Champ Needs A Break" the brand is picking up typical gamer situations, linking it to what the brand stands for: relaxing breaks that bring a smile, especially in situations where gamers feel tilted.
As part of the extended partnership in 2021, SPORTFIVE created a sub campaign around the claim "Even the Biggest Champ Needs A Break" and produced a 30 seconds hero commercial with the title "MISSION CONTROL", extending the story around gaming breaks being a crucial part of a gamers lifestyle.
"Putting a gamer in front of the monitor and placing the brand logo next to it? Anyone can do that. This is why we are following another approach and are kicking off the LEC partnership with a specially produced image spot that brings fun, entertainment and shows the gamer from a 'different side'. We are presenting the gamer multifaced. As a gamer sometimes you struggle with yourself: Should I continue playing after a loose streak? Should I think of the team first or my own performance? We create situations that every gamer can relate to and literally jump into the head – the MISSION CONTROL" | Georg Fischer, Marketing Manager for KitKat in Europe, Middle East and North Africa
KitKat is leaving space for every distinctive character trait of a gamer, giving each characteristic a brief but memorable stage to shine: SKILL is responsible for motor skills, REASON for analyzing situations neutrally. MIND is the brain and INTELLIGENCE keeps a cool head and always makes the right decisions. And then we have EGO – a character that does not contribute much to the team effort but is indispensable for gamers. When a team is not working together as planned, the only thing that helps is bringing relaxation into the chaos through a break, enjoying KitKat chocolate and getting a new perspective. After this break every gamer will find the balance that can lead to victory. More episodes and side stories will be gradually launched on various social media platforms.
"The extension and the associated upgrade of KitKat in the LEC as Main Partner fully pays off the success of the partnership as well as the activations to date. Together with KitKat, we want to communicate the positive side of breaks with a wink and focus on the fun in and out of the community. We are starting the new year with MISSION CONTROL and still have a lot of plans for KitKat in 2021" | Eike Gyllensvärd, Executive Vice President Global Esports Partnerships at SPORTFIVE
"We're so happy to be signing on again with KitKat as one of our main partners for 2021. We had such a fruitful time together in 2020, with KitKat helping us to deliver some top level content for our fans," says Alban Dechelotte, Head of Sponsorships & New Business EU Esports at Riot Games. "KitKat started with a pilot initially, with a relatively low level of activity; so it's incredible that they have recognized the value of our partnership to the extent that they are now one of the major league esports partners across the LEC and local leagues and teams across Europe."

Rix.GG is proud to announce Seapeekay as its newest content creator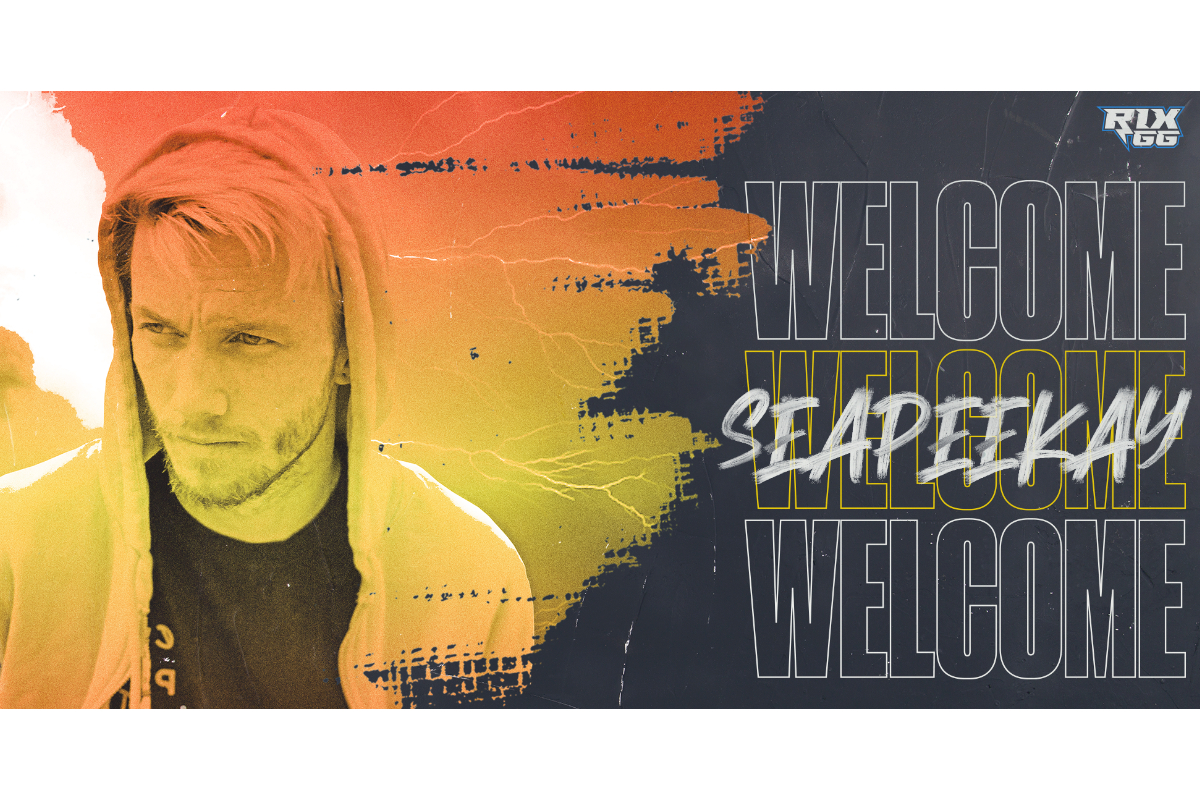 Reading Time:
< 1
minute
Rix.GG, a top UK esports organisation, announces the signing of Callum "SeaPeeKay" Knight as a content creator to its growing team.
Callum "SeaPeeKay" Knight is a family-friendly Twitch partnered streamer from Doncaster, England most known for amassing a large dedicated fanbase in Minecraft. He is most known for speedrunning and breaking world records within the game.
Jamie Lewis, founder, said: "Callum is one of the most exciting up and coming streamers in the UK right now – and we are incredibly excited to have him on board. We've got some genuinely groundbreaking ideas in the pipeline, and I can't wait for Rix.GG's fanbase to see!"
Callum "SeaPeeKay" Knight, content creator, said: "I'm really excited to be joining Rix.GG, it is a fantastic opportunity for me to make awesome content for a rising team in the sports scene! Rix will go on to do amazing things and I'm glad that I get to be a part of the journey."
WePlay Esports and DashFight present Ultimate Weekend Brawl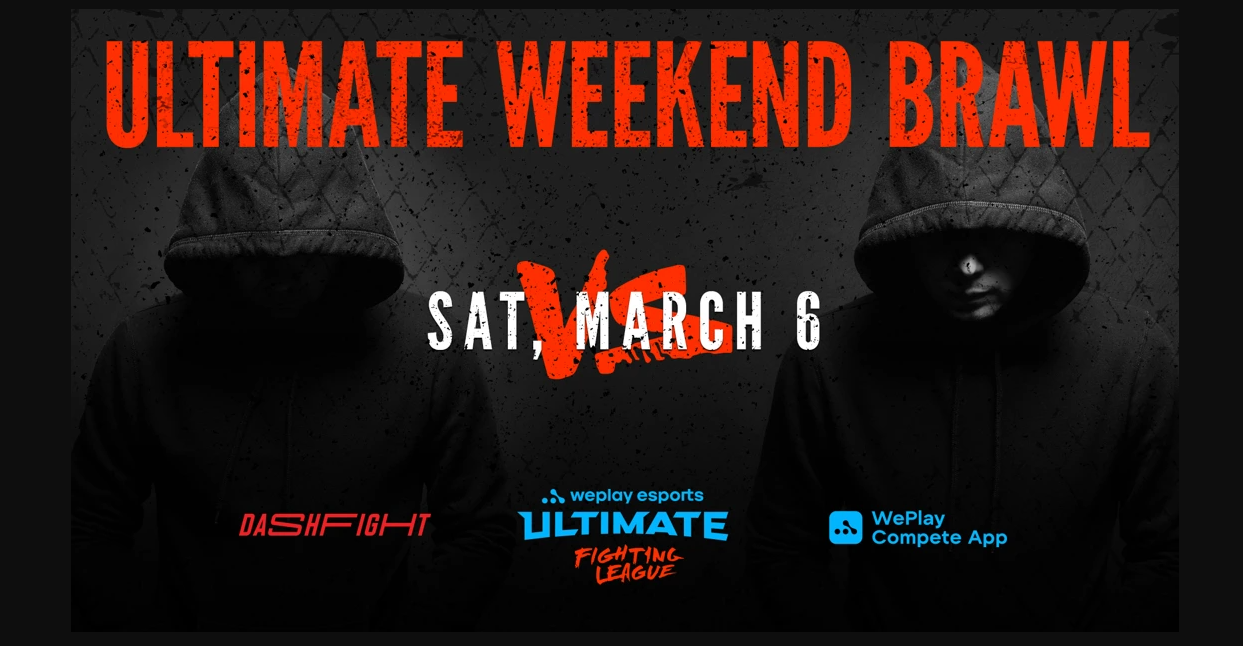 Reading Time:
< 1
minute
Ultimate Weekend Brawl #1 will feature MK11 showdown with world-class players.
Ultimate Weekend Brawl (UWB) is a new recurring event series that pits players against one another for a prize. It is hosted by the WePlay Esports media holding company and DashFight, an all-in-one fighting game hub.

Ultimate Weekend Brawl #1 will take place on March 6, 2021, featuring players who are well-known to the community. The event consists of three series:
Undercard (best-of-5 series) — the winner gets $300

Undercard (best-of-5 series) — the winner gets $300

Main (best-of-7 series) — the winner gets $500
"We decided to bring the format of late-night show matches, popular in the sports world, to the FGC. I'm sure that both the players and the broader community will enjoy this type of event while waiting for WePlay Ultimate Fighting League Season 1 to start," says Eugene "Hitras" Shepelev, lead esports manager at WePlay Esports.
Our goal is to bring the community together and watch the legends duking it out in a competitive yet friendly environment. I'm looking forward to seeing how this event will grow over time," notes Alice Averina, product marketing manager at DashFight.Follow the official WePlay Ultimate Fighting League and DashFight social media for updates about the participants, broadcast talents, and other details of UWB #1.
Red Bull Mobile Esports Open Season 3 Finals to Crown the Best Players in the World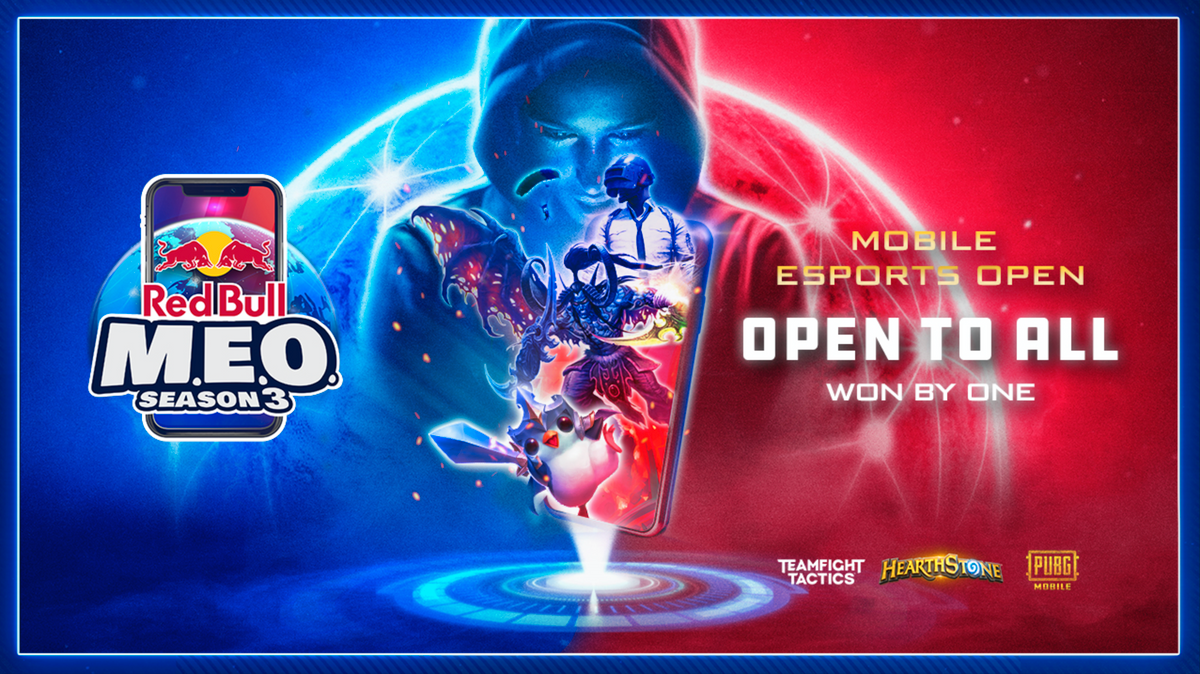 Reading Time:
2
minutes
The third year of the competitive celebration of the mobile gaming scene comes to a spectacular thirteen day conclusion with world finals for Hearthstone® on March 20th, Teamfight Tactics on March 27th, and PUBG MOBILE on March 22nd and 29th.
The best Teamfight Tactics, Hearthstone and PUBG MOBILE players in the world will compete on the world stage in an epic thirteen day final, transporting players and fans to a virtual Istanbul.
The Red Bull Mobile Esports Open (M.E.O.) Season 3 Finals festival begins when the virtual Istanbul venue opens on March 17th.
The event will crown champions for all three games from March 20th – 29th.
Season 3 has been the most ambitious to date, with over 22,000 players registering to compete.
Red Bull M.E.O., the global mobile competition where Teamfight Tactics (TFT), Hearthstone®, and PUBG MOBILE players across the globe have been battling for supremacy, comes to an exciting close in March 2021! In its third year, the mobile open will close out its most ambitious season to date with an extraordinary thirteen day world final beginning on March 17th, transporting fans to a virtual Istanbul. The event will see national winners from 28 countries compete on the world stage to identify the best players on the planet. Alongside the highest tier of competition, the world final will offer fans a digital festival celebrating one of the world's most beautiful cities, including virtual tours, exciting live streams, interactive challenges, and much more.
Uniquely positioned on both the continents of Europe, and Asia, Istanbul is the perfect digital battleground for the global competition. The immersive playground will feature three areas dedicated to the Red Bull M.E.O. Season 3 games, with the tournaments taking place in iconic and historic locations of Istanbul. The Hearthstone competition will take place at Grand Bazaar, one the oldest and largest markets in the world, and TFT will take place at the vibrant Ortaköy Square.
The PUBG MOBILE finals will be split into two regional events to ensure the best possible experience for players, crowning Red Bull M.E.O. Season 3 Champions of East and West respectively, and will take place at the Haydarpaşa Train Station & Dock. Engaging events throughout the final will include an airdrop treasure hunt available in the PUBG MOBILE district. The finals will also offer virtual tours of some of the city's most iconic locations including Sultanahmet Square and Galata Tower, video content and streams, interactive mini games, and more. Istanbul has already played host to the Red Bull M.E.O. National Finals for Turkey in July, a spectacular event which saw players compete from their cars on a moving ferry to ensure social distancing.
The high-stakes competition kicks off on March 20th with the global final for the fast-paced strategy card game Hearthstone. Truly open to all, the exciting Red Bull M.E.O. Season 3 Finals stream will see players compete in Riot Games' auto battler TFT on March 27th. The thirteen day festival will host two competitions to crown the best PUBG MOBILE players on March 22nd (East), and March 29th (West), and some of the biggest pro organisations in the world battle rising stars from every corner of the globe who have proven themselves in national competitions.
Red Bull M.E.O. Season 3 has been the most successful yet, with more players than ever before competing in national events in 28 countries. Season 3 began in May 2020, and has seen more than 22,000 players around the world register to compete.