European Commission launches the EU Blockchain Observatory and Forum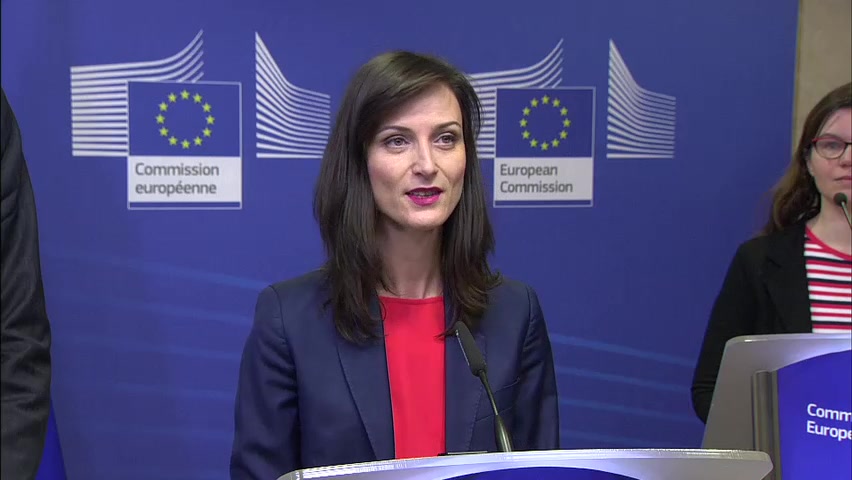 Reading Time:
3
minutes
In Brussels, The Commission launched yesterday the EU Blockchain Observatory and Forum with the support of the European Parliament, represented by Jakob von Weizsäcker responsible for the recent report on virtual currencies.
The Blockchain Observatory and Forum will highlight key developments of the blockchain technology, promote European actors and reinforce European engagement with multiple stakeholders involved in blockchain activities.
Blockchain technologies, which store blocks of information that are distributed across the network, are seen as a major breakthrough, as they bring about high levels of traceability and security in economic transactions online. They are expected to impact digital services and transform business models in a wide range of areas, such as healthcare, insurance, finance, energy, logistics, intellectual property rights management or government services.
Vice-President for the Digital Single Market Andrus Ansip said: "Technologies like blockchain can help reduce costs while increasing trust, traceability and security. They have huge potential for making social and economic transactions more secure online by guarding against an attack and removing the need for any middleman. We want to build on Europe's substantial talent base and excellent startups to become a leading world region that will develop and invest in the rollout of blockchain."
Valdis Dombrovskis, Vice-President responsible for Financial Stability, Financial Services and Capital Markets Union said: "Among the many technologies that are driving digital innovation, blockchain has the potential to be truly transformative for financial services and markets. The Blockchain Observatory and Forum will monitor developments and also inform our policy making."
Commissionerfor the Digital Economy and Society Mariya Gabriel said: "I see blockchain as a game changer and I want Europe to be at the forefront of its development. We need to establish the right enabling environment – a Digital Single Market for blockchain so that all citizens can benefit, instead of a patchwork of initiatives. The EU Blockchain Observatory and Forum is an important step in that direction."
The European Commission has been funding blockchain projects through the European Union's research programmes FP7 and Horizon 2020since 2013. Up to 2020, it will fund projects that could draw on blockchain technologies for up to €340 million.
Encouraging governments, European industry and citizens to benefit from blockchain opportunities
European innovators and entrepreneurs are already offering blockchain-based solutions. Major players from traditional sectors, like banks, insurances, stock exchanges, logistics or companies are engaged in pilot projects. Many Member States have announced initiatives as they seek to reinforce their use of blockchain technology.
The European Commission wants to build on the existing initiatives, ensure that they can work across borders, consolidate expertise and address the challenges created by the new paradigms enabled by blockchain (such as disintermediation, trust, security and traceability by design).
The EU Blockchain Observatory and Forum will play an active role in helping Europe to seize new opportunities offered by blockchain, build expertise and show leadership in the field. It will be gathering information, monitoring and analysing trends, addressing challenges and exploring blockchains' socioeconomic potential. It will enable cross border cooperation on practical use cases, bringing Europe's best experts together and promoting an open forum for blockchain technologists, innovators, citizens, industry stakeholders, public authorities, regulators and supervisors, to discuss and develop new ideas in order to learn, engage and contribute in an open way.
ConsenSys, a global player now well established in Europe, has been selected as partner to support the Observatory's outreach in Europe following a call for tenders launched last year. As an important actor in the blockchain community, ConsenSys will bring strong commitment to blockchain development, solid expertise and connections with the global blockchain ecosystem, and an entrepreneurial approach to engage with stakeholders and experts in the EU and worldwide. It will work in close cooperation with Commission services to run the EU Observatory and Forum, after having signed the contract on 29 January 2018.
Background
The European Commission wants to provide more visibility to blockchain actors and build on existing initiatives, consolidate expertise and address the challenges created by the new paradigms enabled by blockchain, such as supporting the European Industry, improve business processes and enable new business models. The Blockchain Observatory and Forum was created as a European Parliament pilot project proposed by MEP von Weizsacker and is intended to support the Commission's work of FinTech.
Fintech is a policy priority of the European Commission since it can and will play a major role in achieving the objectives related to the development of the single market, Banking Union, the Capital Markets Union and retail financial services.
Recognising the cross-sectoral transformation of the sector, the Commission set up in November 2016 a Task Force on Financial Technology, which builds on the Commission's goal to develop a comprehensive strategy on Fintech. The Commission is currently working on a FinTech Action Plan, which will be presented in the spring.
Source: europa.eu
European Union Updates Country List for Stricter AML Checks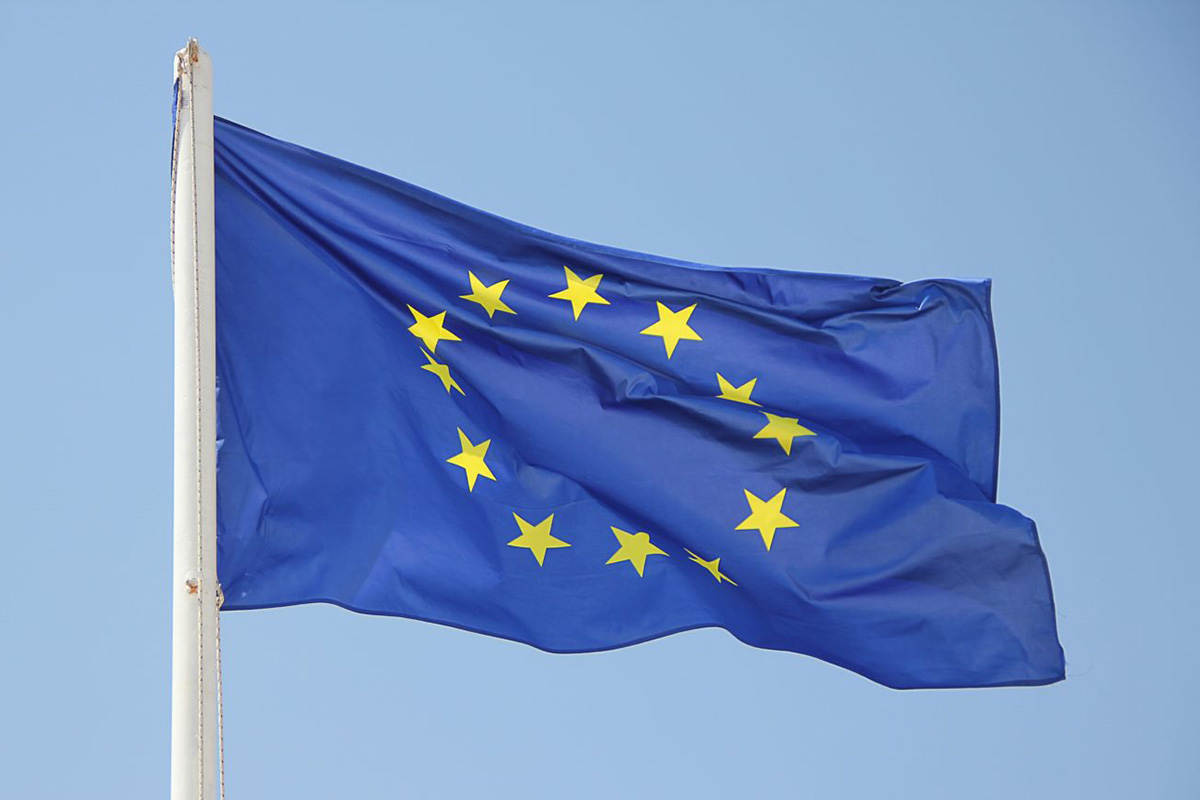 Reading Time:
< 1
minute
The European Commission, the executive branch of the European Union (EU), has updated its list of high-risk countries, from which players should be subjected to stricter customer checks by gambling operators.
Based on Directive (EU) 2015/849, Article 9, the Commission identifies any high-risk third countries that have strategic deficiencies in their regime on anti-money laundering and countering the financing of terrorism.
As such, operators based in the EU that are offering services to these countries or dealing with players from these nations are obliged to carry out heightened vigilance checks.
The list was first published in July 2016 and has been updated a number of times as further countries of concern are identified and flagged by the Commission.
The latest countries to be added to this list – in an update published last month – include Burkina Faso, the Cayman Islands, Haiti, Jordan, Malo, Morocco, Myanmar, the Philippines, Senegal and South Sudan.
Other nations included on the list include Afghanistan, Barbados, Cambodia, the Democratic People's Republic of Korea, Iran, Jamaica, Myanmar, Nicaragua, Pakistan, Panama, Syria, Trinidad and Tobago, Uganda, Vanuatu, Yemen and Zimbabwe.
Games Factory Talents has teamed up with Nordic Game to bring you Nordic Game Talents.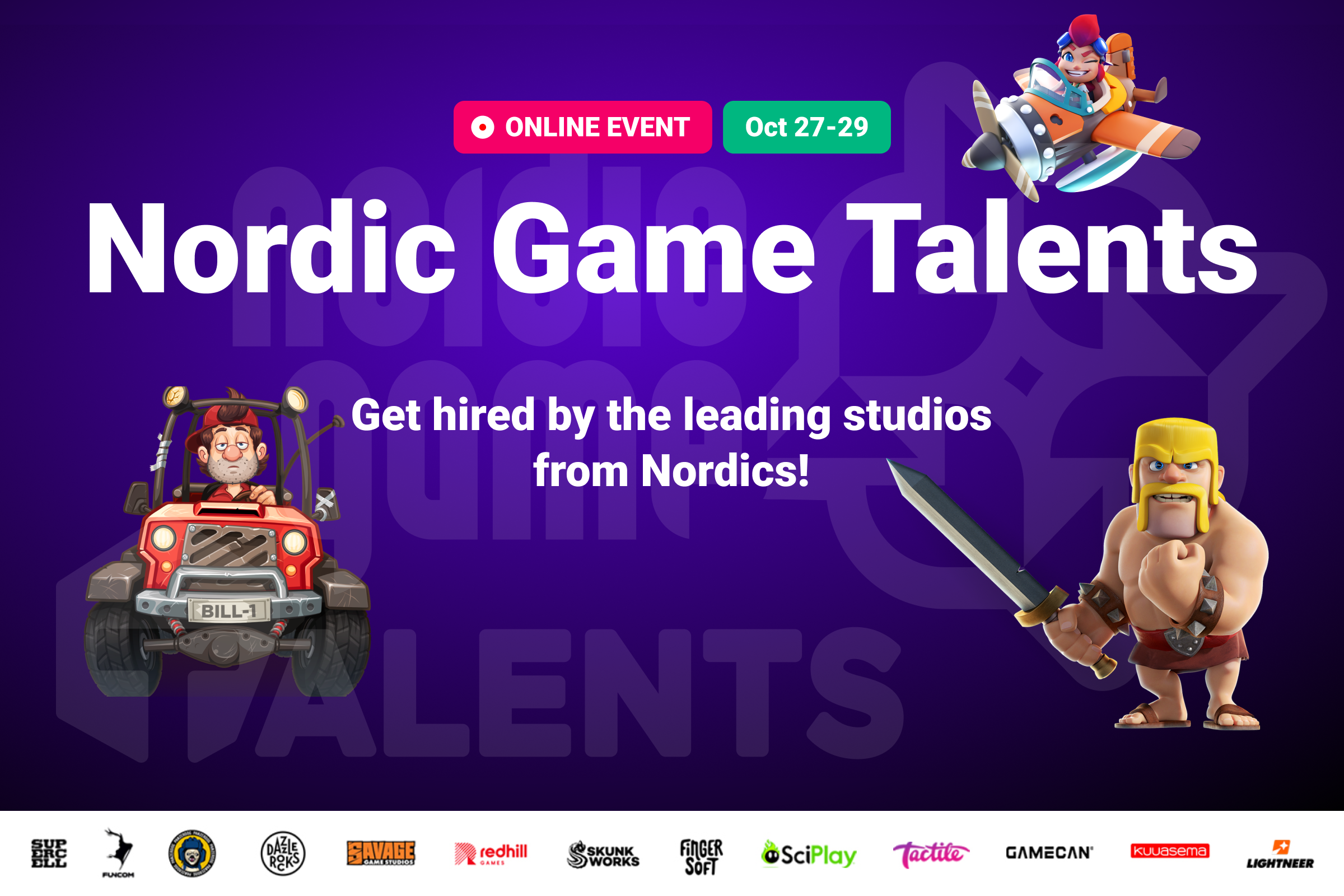 Reading Time:
2
minutes
Looking to take your career to the next level in the games industry? Then, Nordic Game Talents is the place to be! Games Factory Talents has teamed up with Nordic Game to bring you Nordic Game Talents.
From Oct 27-29, the online and interactive event is dedicated to recruitment and career building in the creative & games industry within the Nordic region. The event empowers participants to be part of a bigger community and motivates them to explore new paths in achieving their career goals.
Hiring creative & games studios – Supercell, Funcom, Panzerdog, Tactile Games, Gamecan, Fingersoft, Dazzle Rocks, Redhill Games to name a few from the Nordic region will be participating in the event. These studios will share information on their latest projects, work culture and what it takes to be part of their team. The individual games associations from Finland, Denmark, Sweden, Norway and Estonia will share insights through live sessions on the booming games industry in their respective countries. Career development topics pertinent to job seekers like – How to have a successful first interview, Creative Portfolio reviews will also be discussed.
Experienced game industry professionals and individuals beginning their careers from around the world are welcome to join the event. One-to-one interviews with the hiring studios can be scheduled through the event platform. A great opportunity to get to know the studios and network with game professionals from around the world.
Participating in the event
As a job seeker attending Nordic Game Talents, take a few minutes to fill out a simple registration form. After filling the registration form you will receive a link to the online event platform – PINE, to join the event on 27th October. Participants joining Nordic Game Talents will also receive a free-of-charge pass to the Nordic Game Conference.
To view the complete agenda, please click here and to learn more about the event please visit Games Job Fair
About Games Factory Talents
A Helsinki-based talent attraction agency dedicated to the games & creative industry. Our services include direct recruitment, organizing game job fairs and managing a community of game industry professionals through our GameDev Talent Board.
To learn more about Games Factory Talents visit – Games Factory Talents
EC Rejects Call to Reform Expert Group on Gambling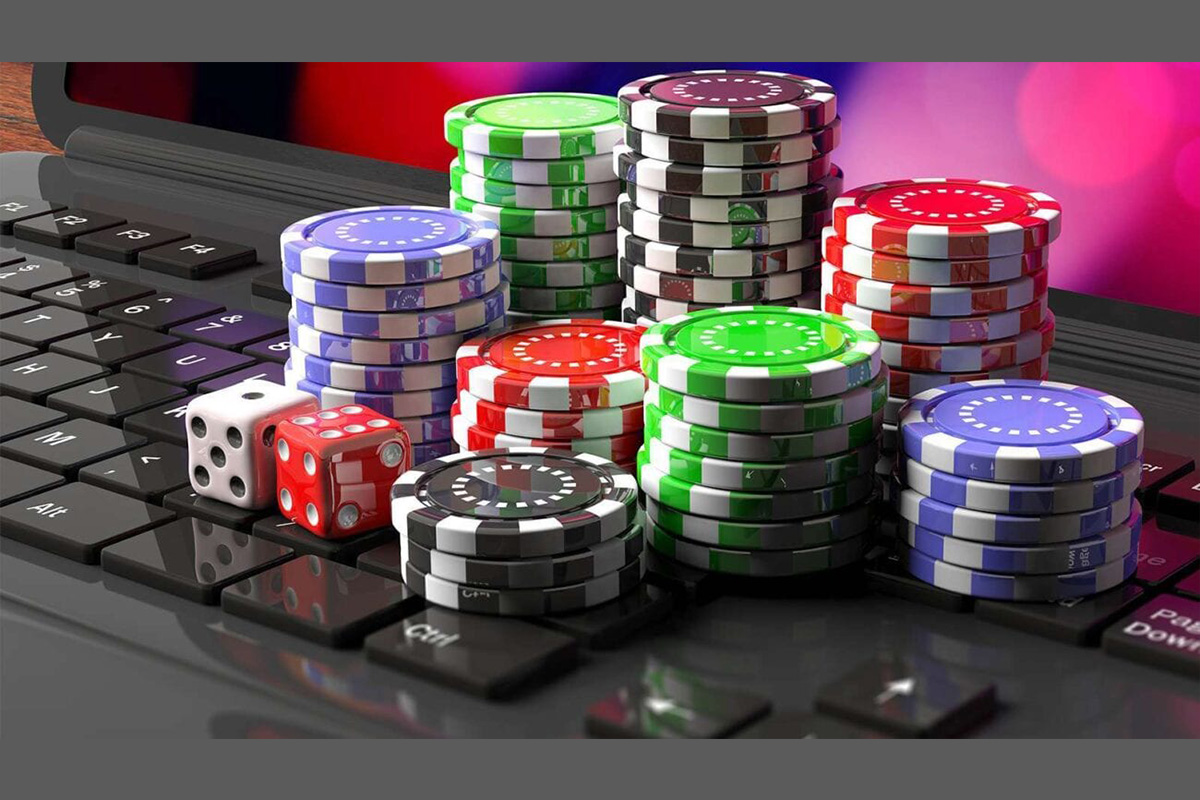 Reading Time:
2
minutes
The European Commission (EC) has stated that will not support the re-establishment of an "Expert Group on Online Gambling" – a cross member state collaborative body supported by 14 regulatory agencies.
Dutch gambling regulator Kansspelautoriteit (KSA) published the EC's response to a letter sent by KSA Chairman Rene Jansen on behalf of European regulators requesting to reinstate the group which had been decommissioned in 2018.
Regulators backed the reinstatement of an Expert Group to exchange knowledge and best practices with regards to governing gambling and protecting national consumers from risks and harms.
Jansen's letter further stated that regulatory cooperation was required to secure greater oversight on technical requirements and to better evaluate the legislative outcomes of member-states governing their regulated gambling marketplaces.
"The work of the Expert Group was particularly successful. We achieved results that benefited consumers, national authorities and the gambling sector and the active participation in the group also demonstrated that member states are well equipped and willing to achieve positive outcomes together. And we still believe this to be the case," Jansen said.
Issuing a response, the office of European Commissioner Thierry Breton referred to the EC's original verdict to decommission the group taken in December 2017.
The expert group was deemed as no longer viable following the European Court of Justice (ECJ) arbitrating 30 cases related to gambling, in which all casework stated that national regulations superseded EU rules.
The EC underscored that gambling laws and standards would be maintained as the domain of the individual member state – which can choose to apply its legislative preferences to taxation, the licensing of market incumbents, industry standards and how a member state should protect its national consumers from harms.
The Commission can only intervene on member-states gambling laws if they are deemed to have breached the wider EU policies on market competition, fair business policies and state aid rules.
Replying to Jansen's concerns, the EC responded that gambling regulators had the support of individual policy units carrying comprehensive oversight on "anti-money laundering (DG FISMA), consumer and youth protection (DG JUST), the prevention of addiction (DG SANTE) or issues of taxation (DG TAXUD)".
"At this stage, our Directorate General does not intend to reverse this decision and to reinstate the Expert Group on Gambling Services under its responsibility," the EC letter concluded.