Mare Balticum – The Baltic Sea Gaming Summit first batch of speakers announced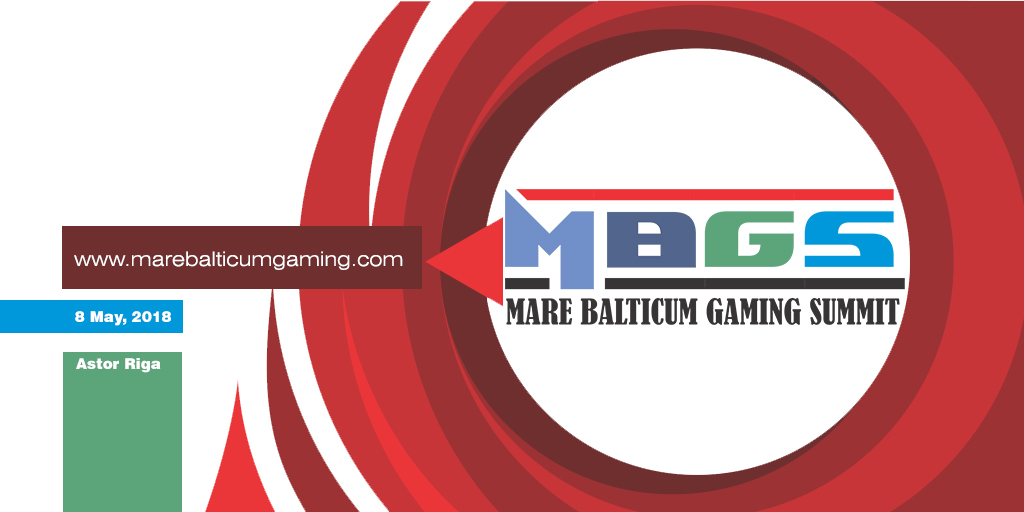 Reading Time:
5
minutes
Riga  – 6 February 2018 – The inaugural edition of the yearly event which focuses on the Baltics and the Scandinavian region has already made the headlines on many industry related news portals and we can confirm that key industry stakeholders are going to attend the event.
The event will be held on the 8th of May at Astor Riga and the we would like to extend the invitation for the delegates to join the event and stay on the 9th of May as well, to celebrate Europe Day in Riga.
"Europe Day, held on 9 May every year, celebrates peace and unity in Europe. The date marks the anniversary of the historical 'Schuman declaration'. At a speech in Paris in 1950, Robert Schuman, the then French foreign minister, set out his idea for a new form of political cooperation in Europe, which would make war between Europe's nations unthinkable.
His vision was to create a European institution that would pool and manage coal and steel production. A treaty creating such a body was signed just under a year later. Schuman's proposal is considered to be the beginning of what is now the European Union."
The Preliminary Agenda includes the following panel discussions: The state of the industry in Latvia, The state of the industry in Lithuania, The state of the industry in Estonia, The state of the industry in Denmark and Sweden, Innovation Talks and a Round table discussions with the Baltic regulators
We are honored to announce the first set of speakers who are going to put forward the latest industry news and join the panels oriented to discussions about Latvia, Estonia, Lithuania, Sweden and Denmark.
Below are the first announced speakers of the event:
Morten Ronde(CEO of the Danish Online Gambling Association)
Morten has 18 years of experience from working in the gambling industry.
His background is in gambling regulation. He started his career in the Danish State Lottery and worked later 12 years as legal counsel for the Danish Gambling Authority. During his time as a regulator he drafted the Danish online gambling reform that allowed for open licensing of betting and online casino operators in Denmark. The Danish gambling model is still considered one of the best gambling regimes in the world and has inspired many countries to adopt similar regulation.
Morten received the "European Regulator of the Year Award" in 2010 from the International Masters of Gaming Law.
Since 2012 Morten has been working in the private sector of the gambling industry and has been advising clients in all sectors of the industry on regulatory affairs issues.
Morten acts as CEO of the Danish Online Gambling Association (DOGA), a trade association for online gambling operators in Denmark and as Director of Education and Association Development of the International Masters of Gaming (IMGL), the pre-eminent global gambling law network.
Panel: The state of the industry in Denmark and Sweden
Renata Beržanskienė (Partner at Sorainen Lithuania)
Sorainen partner Renata Beržanskienė heads the Information Technology & Data Protection, Intellectual Property, Distribution & Trade, Telecommunications and Transport & Maritime Practice Areas in Lithuania.
Renata has an extensive experience advising international clients operating in gaming and gambling sectors on matters related to regulation, establishment and licensing (including anti-money laundering prevention, virtual currency research, etc.), intellectual property issues, as well as representing clients before the relevant authorities (such as the Gaming Control Authority).
Renata has been practicing law since 1992 and has been with Sorainen since 1999.
Panel: The state of the industry in Lithuania
Andrius Gabnys (Managing partner. Attorney-at-Law at Gabnys Law Firm)
Andrius Gabnys is an attorney-at-law and a managing partner at Gabnys Law Firm, a legal boutique based in Vilnius, Lithuania and Tallinn, Estonia. The Firm specializes in entertainment (gambling, media, arts) and technology (IT, cybersecurity) legal aspects. Andrius Gabnys has been working in the online gambling sector for over 10 years, and focuses on the multijurisdictional licensing, IP and related matters. He has an extensive experience dealing with the gambling authorities in Europe, CIS countries, Africa and South America.
Panel: The state of the industry in Lithuania
Valts Nerets(Senior Associate at Sorainen Latvia)
Valts Nerets, a senior associate has been practising law since 2008.
He is head of the Pharmaceuticals & Life Sciences Sector Group in Latvia. Valts specialises in dispute resolution, distribution and trade, transport and maritime, information technology and data protection, pharmaceuticals and life sciences, and telecommunications. In particular, he has extensive experience in litigation and arbitration, administrative law and procedure, contract law and international investment law. Valts has further developed his knowledge by participating in summer schools and additional courses in such fields as maritime law and mediation. Before joining Sorainen, Valts specialised in telecommunications and dispute resolution, through his work as a senior in-house lawyer for the leading satellite and telecommunications equipment wholesaler in the Baltics.
Additionally, Valts has vast experience in lecturing, and today he maintains successful cooperation with several universities. He is a lecturer at the Riga Graduate School of Law for courses in Private international law and international civil procedure, International sales law and Comparative constitutional and administrative law, as well as a lecturer and programme director at the College of Business Administration. International investment law is the main field of interest where Valts continues his research.
Valts has authored several learning manuals on administrative law and procedure.
The Legal 500 recommends him in the shipping and transport practice.
Panel: The state of the industry in Latvia
Max Krupyshev(COO at Cubits)
Max has a Bachelor's degree in Physics and Master's in Business Administration. He heard about Bitcoin for the first time in late 2013 right after completing his Master's degree in Management. Max was immediately inspired by the innovative and disruptive technology behind Bitcoin and quickly made a name for himself in his local Bitcoin community in Kiev.
Eventually, Max's passion for Bitcoin drove him to co-found a Kiev-based software development studio and to found the Bitcoin Foundation Ukraine and Satoshi Square Kiev. Max has also worked for one of the biggest Bitcoin Cloud mining platforms prior to becoming Product manager and later Chief Operating Officer at Cubits.
Today Cubits.com is a leading Bitcoin Payment provider in Europe and a well known platform where customers can Buy and Sell bitcoin using classical financial instruments.
Panel: Innovation Talks
More speaker profiles will be announced soon, but you may want to check the already confirmed line-up of speakers and register in time. The event is limited to 125 seats.
Visit the official website of the event for more details or follow this space: https://marebalticumgaming.com/
Don't forget to follow the event's twitter feed, facebook page to stay up to date with the announcements or join the LinkedIn Group to start networking straight away.
Tom Horn Gaming has rolled out Category B games with TOPsport in Lithuania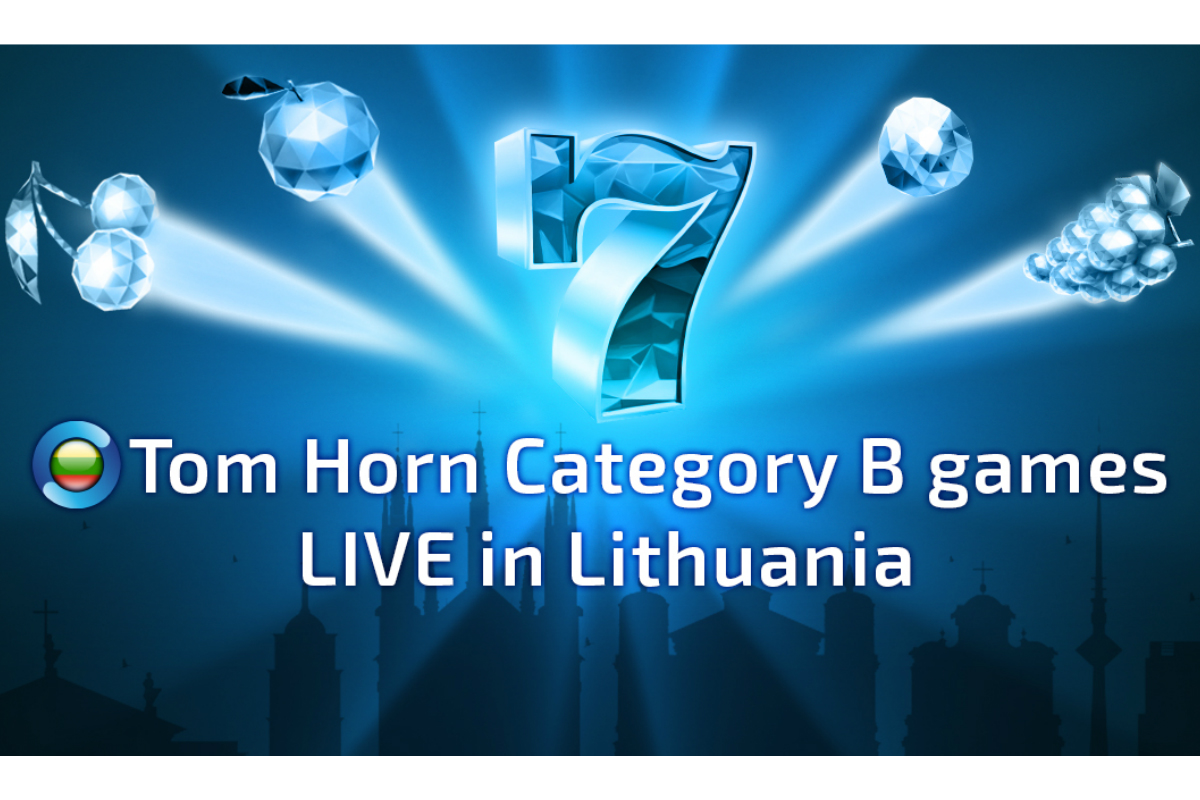 Reading Time:
1
minute
Malta, 14th August
— Online casino games supplier Tom Horn Gaming entered the Lithuanian regulated market few years ago, being the first certified igaming supplier to introduce a new casino product for online gaming in
Lithuania
. Since then Tom Horn has steadied its position, with its portfolio being hugely popular with players in the market.
Lithuanian gambling environment features a peculiarity that sets this country apart from other jurisdictions – Category B that allows players between the ages of 18 and 21 to access and enjoy online games with restricted winnings and bets.
Ondrej Lapides, CEO of Tom Horn Gaming commented: "We are proud to have been able to provide entertainment also for this niche of population in Lithuania. We are always happy to go the extra mile to make sure our slots comply with sets of rules in regulated markets. This proves our commitment to responsible and transparent gaming. "
"We will further expand our portfolio dedicated to this specific demographic group, introducing new exciting titles players will love to play."
Tom Horn's games, certified for category B, are first available live to players in Lithuania through the Lithuania's leading online gaming operator, TOPsport.
Gintaras Staniulis, CEO at TOPsport added:  "The partnership with Tom Horn has helped expand our services and has contributed to first online casino in Lithuania. As a leading operator in Lithuania we pride ourselves on bringing the best-in-class gaming content to our players, including those in Category B."
"We strive to leverage cutting edge technology and best content to deliver both fantastic gaming experience to players and grow our presence in the igaming industry. Tom Horn Gaming is certainly a must-have provider that always promptly addresses our needs."
SoftGamings and SA Gaming announce partnership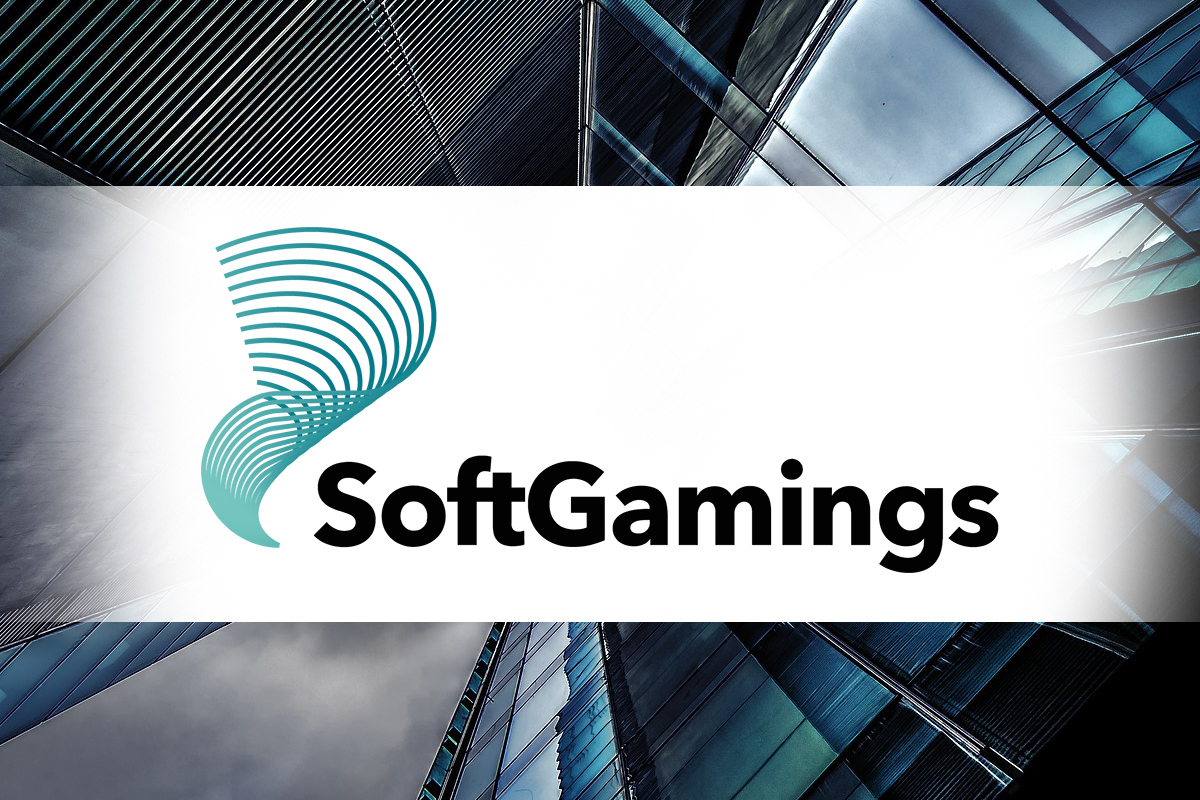 Reading Time:
2
minutes
AUGUST 2018, VALETTA/MALTA, RIGA/LATVIA:
SoftGamings and SA Gaming today announced the availability of SA Gaming online casino gaming software on the SoftGamings platform.
SoftGamings is an online casino developer and gaming systems aggregator, which is growing fast and adding quality content to its products portfolio regularly. The company has signed an agreement with SA Gaming, a veteran of developing casino games, to offer a range of live, slot and multiplayers games.
The SA Gaming collection of games includes traditional and western Live games, Hot Model slots, Asian-themed slot games and other content. Provider's games are recognised in the i-gaming industry, having received 'Best Online Casino Solution' in Asia Gaming Awards 2017.
SA Gaming Live suite include all the game types that players may like – Baccarat, Dragon Tiger, Sic Bo, Fan Tan, Blackjack and Roulette, focusing on Asian and European markets.
The company's slots appeal to Asian myths and legends that meet up-to-the-minute technologies.
For instance, one of the latest games, 'Dragon 8', is based on the Chinese legend about a 80-feet-long dragon who guards treasures. The legend goes that whoever conquers the dragon will become the owner of unlimited wealth, and so players are invited to try to fulfil the quest. Another example is the slot 'Fortune Lion', the central character of which is a recognised symbol of an Asian lion.
However, classical themes, slots with girls' images and slots related to current world events are also found in the suite.
Irina Sazonova, Director of Partnerships at SoftGamings says:
'We are now focused on diversifying our gaming suite with more Asian-driven providers, and SA Gaming is a very good option. Our clients show interest in the content of this kind, so I see a great cooperation potential here.'
The content is available on the SoftGamings feature-rich platform under a single API integration. Online casino operators can integrate SA Gaming software in a day's time either separately or as a part of Live Bundle. For more information about SoftGamings integration options, follow the link.
About SA Gaming
SA Gaming is an exceptional online entertainment platform provider in Asia. Making use of state-of-the-art technology, it offers a full spectrum of gaming products including Live Games, Slot Games, Multiplayer Games, HTML5 Mobile, and Proxy Betting. Every product is developed by professionals with diligence, and comes with trustworthy support services. SA Gaming's products are very popular among players around the world.
About SoftGamings
SoftGamings is a B2B casino platforms provider and gaming systems aggregator. With over 10 years of experience in the industry, SoftGamings provides solutions demanded in the market and develops its own creative solutions – White Label, Turnkey, Self-Service, Bitcoin platform solutions, Bonus System Standalone feature, Sportsbook solution, Slots Bundle, Live Bundle and Casino Games Integration. SoftGamings' strong IT team can also provide gamification possibilities, which is one of the major industry trends. Products portfolio includes 40+ gaming suppliers with 3000+ games. The company offers live dealer solutions from Evolution Gaming, NetEnt, Ezugi, Authentic Gaming, Lucky Streak etc, slots from NetEnt, Microgaming, BetSoft, Endorphina, Habanero, Booming Games, WorldMatch etc, sportsbook, hosting, licensing and banking services. Over 100 clients use SoftGamings products and services since 2007.
For more information:
Website: http://www.softgamings.com
Email: info@softgamings.com
Skype: info@softgamings.com
Follow us on Facebook, LinkedIn.
Lithuanian company to start casino in Latvia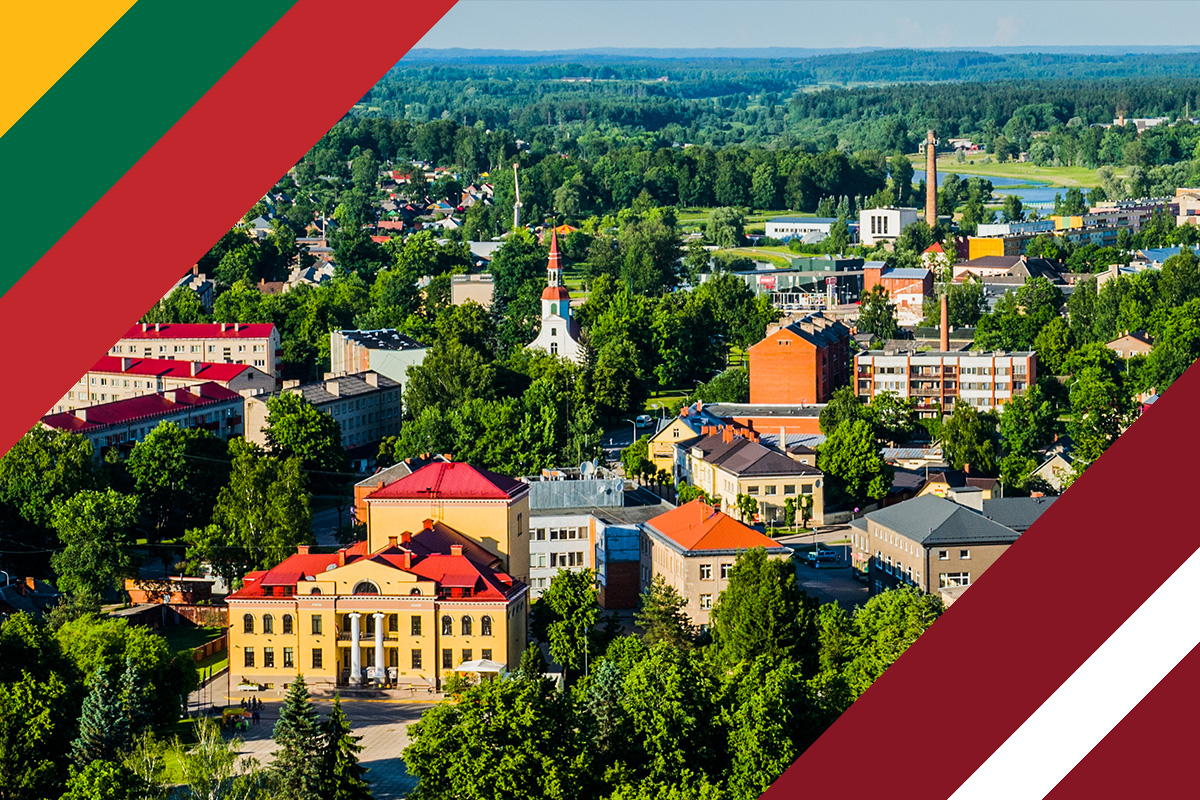 Reading Time:
1
minute
A Lithuanian company is going to open a casino in Vaika, a Latvian town near the Estonia-Latvia border.
The facility, adjacent to an alcohol shop, would feature 20 slot machines.
Local newspaper Ziemeļlatvija reported that the Lithuanian company had the intention to open the casino in the centre of the city, but had to change the location because a gambling facility cannot be too close to schools. While close to the border, the location seems to be ideal as there is a boom in alcohol sales both from Lithuanians and Estonians, who cross to the former to stock up on cheaper alcoholic beverages.
 "A refusal had been received earlier from the town managers of Smiltene. The Valka Regional Council decided in June that the location on Rūjiena Street is a suitable one," journalist Inga Karpova said.
The closest educational facility to the selected location is the Valga County Centre for Vocational Education, which is situated on the Estonian side of the border. Moreover, the company said that the casino would feature 20 slot machines and it could offer sports betting services as well.
Source: focusgn.com