Catena Media plc promulgates the early redemption of existing bonds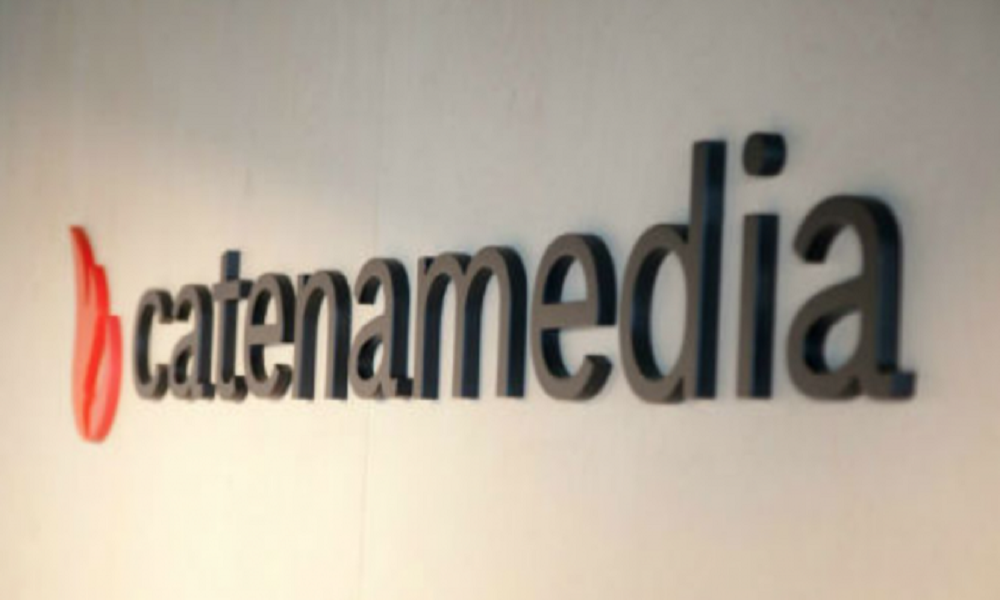 Reading Time:
3
minutes
Catena Media plc, a performance marketing company released a notification that states that it will redeem in full its outstanding bonds 2016/2019 with ISIN SE0008964720 (the "Existing Bonds").With the early redemption date set to March 16, 2018.
Clinging to the terms and conditions of the Existing Bonds, all Existing Bonds will be redeemed at the redemption price of 103.38 per cent. of the nominal amount (i.e. EUR 103,380 per Existing Bond). Any accrued and unpaid interest will also be paid in respect of the Existing Bonds in accordance with the terms and conditions of the Existing Bonds.
Each person registered as the owner of Existing Bonds in the debt register maintained by Euroclear Sweden will be paid the redemption amount at the end of business on March 9, 2018. With regard to the redemption, the Existing Bonds will be delisted from Nasdaq Stockholm.
A notice of early redemption is sent directly to registered owners and registered authorised nominees (Sw. förvaltare) of the Existing Bonds as of February 16, 2018, in the debt register.
This announcement is for information purposes only and is not to be construed as an offer to purchase or sell or a solicitation of an offer to purchase or sell with respect to any securities of Catena Media.
About Catena Media
Catena Media plc is an online performance marketing company that has established a leading position through strong organic growth and acquisitions. The business was started in 2012 and the group had 282 employees by the end of 2017 in the US, Australia, Japan, Serbia, UK, and Malta, where the Head Office is situated. In 2017, revenues reached EUR 67,6 million. The company is listed on Nasdaq Stockholm Mid Cap.
Further information is available at www.catenamedia.com.
Catena Media plc ("Catena Media" or "the Group") has successfully placed EUR 150 million senior unsecured bonds due 2021 (the "New Bonds") under a framework of EUR 250 million (the "New bond Loan"). The interest rate for the New Bonds is Euribor 3m + 5.50 percent, with a Euribor floor at 0. Catena Media intends to list the New Bonds on Nasdaq Stockholm.
The proceeds from the transaction will be used to refinance Catena Media's existing EUR 100 million outstanding bonds with ISIN SE0008964720 maturing in September 2019 (the "Existing Bonds") and for general corporate purposes, including acquisitions.
Through the issue of the New Bond Loan, the Company secures multiple financial benefits compared to the Existing Bonds including i.a.:
Reduced interest rate margin, from 6.75% to 5.50%
Increased framework amount, from EUR 100 million to EUR 250 million
Release of security, which security can be utilized for other sources of financing
Increased permission for additional debt, including bank debt, from approximately EUR 3 million to the higher of EUR 30 million or 75% of the Group's EBITDA
Henrik Persson Ekdahl, the Acting CEO said:  "We are very pleased with the great interest that has been shown from investors to participate in this transaction, both from our existing bondholders rolling over to the New Bonds as well as from new investors. The New Bonds provide us with a lower cost of financing as well as increased flexibility for additional financing, which we consider as an important step in our continued development. With this, we have enhanced our capacity to continue on our strategic path and to be a leading player in the ongoing consolidation of the affiliate market space."
Further information regarding the redemption of the Existing Bonds will be announced by Catena Media in a separate press release.
Carnegie and Danske Bank acted as Joint Bookrunners to Catena Media in connection with the transaction and Gernandt & Danielsson acted as legal advisor.
For further information, please contact:
Henrik Persson Ekdahl, Acting CEO, Catena Media Plc
Phone: +46 706 91 43 43, E-mail: henrik.persson@catenamedia.com
Åsa Hillsten, Head of IR & Communications, Catena Media Plc
Phone: +46 700 81 81 17, E-mail: asa.hillsten@catenamedia.com
This information is the affirmation that Catena Media plc is obliged to make public pursuant to the EU Market Abuse Regulation. The information was submitted for publication, through the agency of the contact persons above, on February 16th, 2018 at 15:30 CET.
NetEnt invites players to give its marvellous money machine a spin with Cash-O-Matic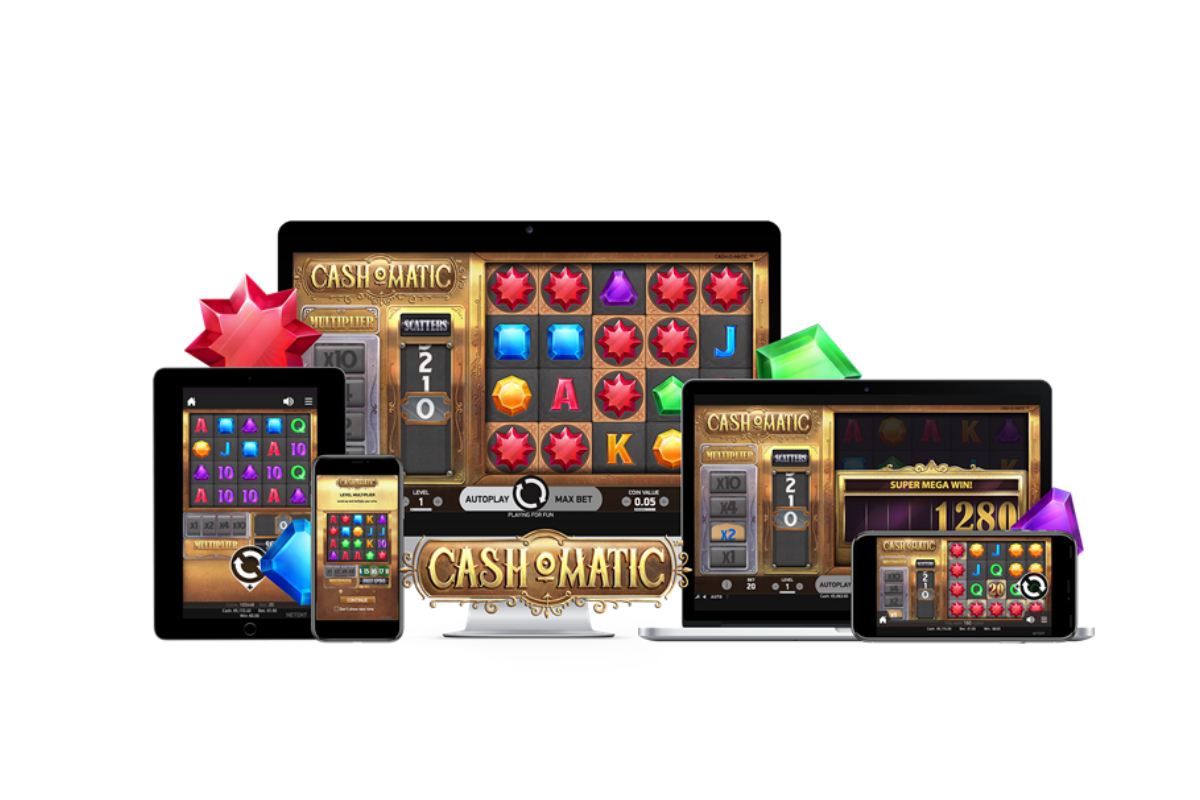 Reading Time:
1
minute
Cash-O-Matic is an adventure packed with Free Spins and Multipliers.
NetEnt's Cash-O-Matic is a 1024-bet way, 5-reel, 4-row video slot designed with the look of an old-style cash machine and loaded with game mechanics.
The new, retro-looking title has flipped NetEnt's proprietary AvalancheTM feature on its head. Now operating in reverse, AvalancheTM sees all winning symbols remain on the reels, while the rest disappear.
Cash-O-Matic is full of Free Spins and Multipliers. The number of Free Spins awarded equals the amount of Scatter symbols collected, with a minimum of 10 Free Spins there to be won. With Scatter lengths of up to 18, the number of Free Spins can get really high.".
In the main game, the Level Multiplier is awarded if at least one row is filled with winning symbols. The more rows, the higher the Multiplier value. In Free Spins, the Multiplier depends on the number of Scatter symbols that activated Free Spins and can go as high as x50.
"We're pleased to present Cash-O-Matic, a true homage to the first slot machine, the Liberty Bell. High volatility reverse AvalancheTM action, Free Games, Scatter Stacks and Multipliers in a very simple and elegant art package. A game for the VIP players out there." said Bryan Upton, NetEnt Director of Games.
Habanero steps on the gas with Wild Trucks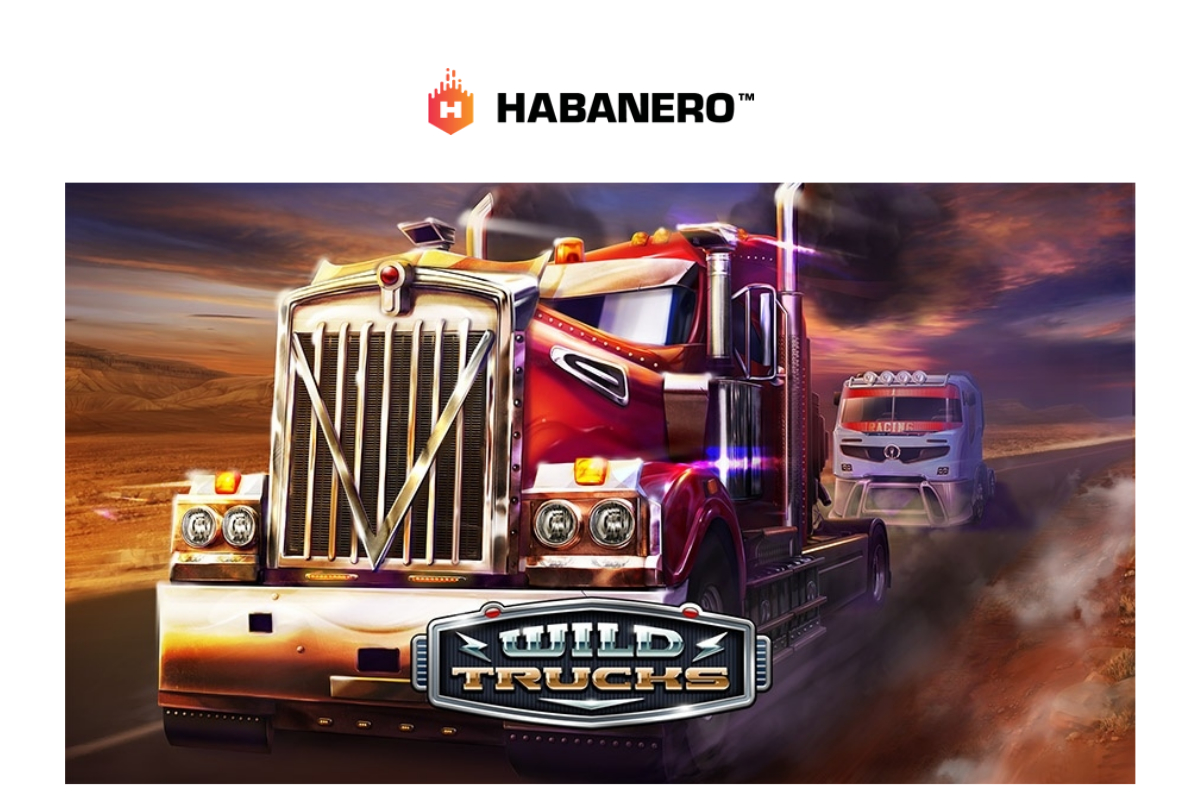 Reading Time:
1
minute
Premium slots and table games provider Habanero puts the player firmly in the driver's seat with its latest action-packed game, Wild Trucks.
Start your engines, hit the road, and get ready for the ride of your life as you power down the dusty highway in search of big wins.
Built on top of Habanero's player progression platform, fans can look forward to an adrenaline-fuelled racing experience that will keep them coming back for more.
The new slot also has a Guaranteed Expanding Wild trigger and Free Game trigger, which only add to the thrill of this new release.
The excitement doesn't stop there! Wild Trucks is Habanero's first game to feature linked symbols, setting players up for massive pays.
Toni Karapetrov, Head of Corporate Communications at Habanero, said: "Wild Trucks is a rip-roaring new slot and we're thrilled to let it loose on the road.
"With exciting new Wilds and Free Game offers, few slots offer this much intensity and anticipation for features to combine and award huge wins."
To view a demo video of the game, click here.
Yggdrasil assembles high-voltage slot Wild Robo Factory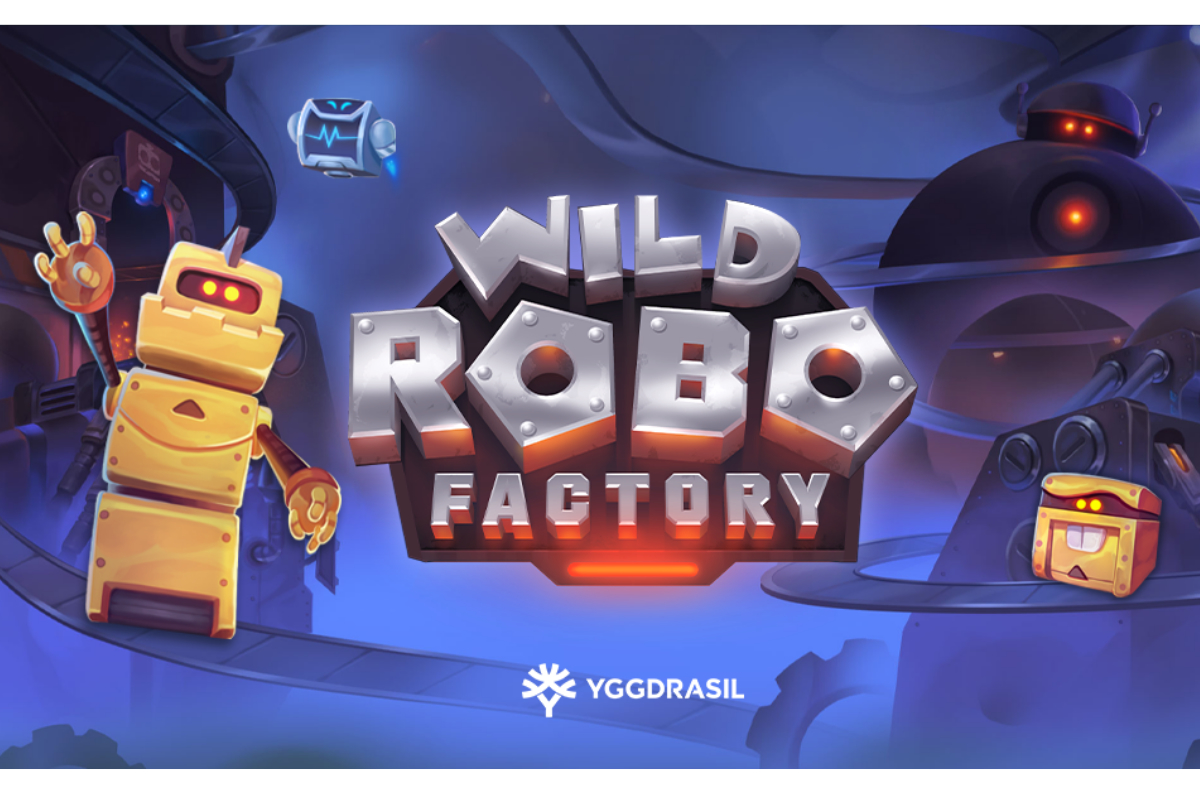 Reading Time:
1
minute
Yggdrasil invites players to try their luck in a world of mechanical mayhem in its new video slot, Wild Robo Factory.
This 4×5 game takes place in a dark factory, where 12 motorised servants are driven wild at the production line under the command of quirky robots.
Encountering a Wild Robot on the conveyor belt brings big rewards, as these robots can be stacked, carrying multipliers, or help players trigger free spins. A small spark can transform some of the players' lower paying symbols into higher paying ones to guarantee a bigger win. With all these wild features, players are in for an electrifying experience and plenty of wins.
When three or more Free Spin symbols land in a single turn, players are sent down into the factory basement in the Free Spin Mode where they can play as long as they have robots moving on the conveyor belt. Sometimes the system overloads, forcing the robots to reverse back onto the game screen, where players benefit from them a second time.
Jonas Strandman, Senior Product Strategist at Yggdrasil, said: "Wild Robo Factory is a highly original addition to our portfolio, packed with unique features and game mechanics.
"The Free Spins have some serious win potential if you get big robots, system overloads or re-triggers.
"As with all Yggdrasil slot titles, Wild Robo Factory comes complete with our collection of in-game promotional tools, BOOST®, and we look forward to seeing how it is received by our partners."
For more information and to try the game, click here.