Catena Media plc promulgates the early redemption of existing bonds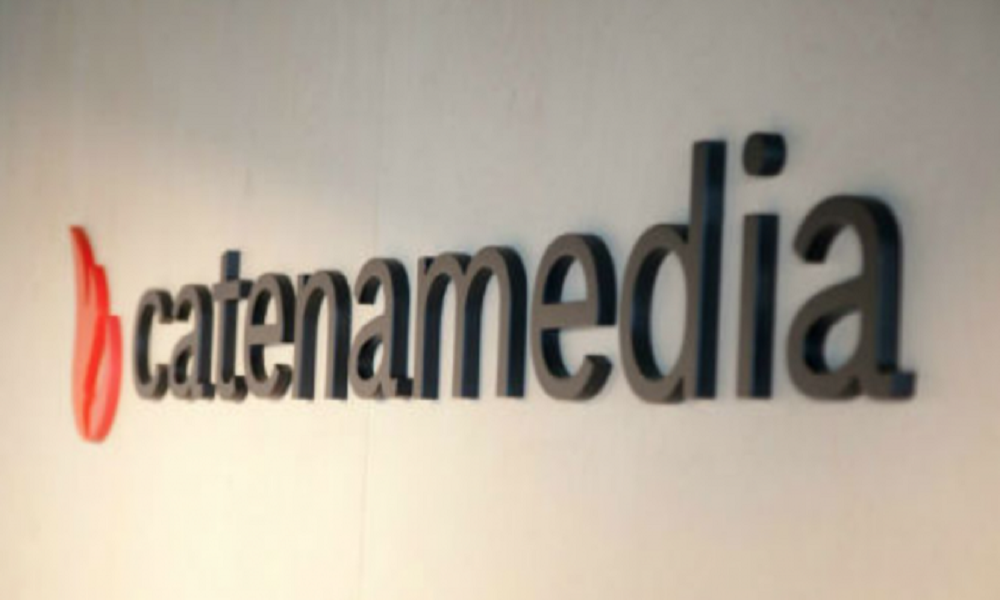 Reading Time:
3
minutes
Catena Media plc, a performance marketing company released a notification that states that it will redeem in full its outstanding bonds 2016/2019 with ISIN SE0008964720 (the "Existing Bonds").With the early redemption date set to March 16, 2018.
Clinging to the terms and conditions of the Existing Bonds, all Existing Bonds will be redeemed at the redemption price of 103.38 per cent. of the nominal amount (i.e. EUR 103,380 per Existing Bond). Any accrued and unpaid interest will also be paid in respect of the Existing Bonds in accordance with the terms and conditions of the Existing Bonds.
Each person registered as the owner of Existing Bonds in the debt register maintained by Euroclear Sweden will be paid the redemption amount at the end of business on March 9, 2018. With regard to the redemption, the Existing Bonds will be delisted from Nasdaq Stockholm.
A notice of early redemption is sent directly to registered owners and registered authorised nominees (Sw. förvaltare) of the Existing Bonds as of February 16, 2018, in the debt register.
This announcement is for information purposes only and is not to be construed as an offer to purchase or sell or a solicitation of an offer to purchase or sell with respect to any securities of Catena Media.
About Catena Media
Catena Media plc is an online performance marketing company that has established a leading position through strong organic growth and acquisitions. The business was started in 2012 and the group had 282 employees by the end of 2017 in the US, Australia, Japan, Serbia, UK, and Malta, where the Head Office is situated. In 2017, revenues reached EUR 67,6 million. The company is listed on Nasdaq Stockholm Mid Cap.
Further information is available at www.catenamedia.com.
Catena Media plc ("Catena Media" or "the Group") has successfully placed EUR 150 million senior unsecured bonds due 2021 (the "New Bonds") under a framework of EUR 250 million (the "New bond Loan"). The interest rate for the New Bonds is Euribor 3m + 5.50 percent, with a Euribor floor at 0. Catena Media intends to list the New Bonds on Nasdaq Stockholm.
The proceeds from the transaction will be used to refinance Catena Media's existing EUR 100 million outstanding bonds with ISIN SE0008964720 maturing in September 2019 (the "Existing Bonds") and for general corporate purposes, including acquisitions.
Through the issue of the New Bond Loan, the Company secures multiple financial benefits compared to the Existing Bonds including i.a.:
Reduced interest rate margin, from 6.75% to 5.50%
Increased framework amount, from EUR 100 million to EUR 250 million
Release of security, which security can be utilized for other sources of financing
Increased permission for additional debt, including bank debt, from approximately EUR 3 million to the higher of EUR 30 million or 75% of the Group's EBITDA
Henrik Persson Ekdahl, the Acting CEO said:  "We are very pleased with the great interest that has been shown from investors to participate in this transaction, both from our existing bondholders rolling over to the New Bonds as well as from new investors. The New Bonds provide us with a lower cost of financing as well as increased flexibility for additional financing, which we consider as an important step in our continued development. With this, we have enhanced our capacity to continue on our strategic path and to be a leading player in the ongoing consolidation of the affiliate market space."
Further information regarding the redemption of the Existing Bonds will be announced by Catena Media in a separate press release.
Carnegie and Danske Bank acted as Joint Bookrunners to Catena Media in connection with the transaction and Gernandt & Danielsson acted as legal advisor.
For further information, please contact:
Henrik Persson Ekdahl, Acting CEO, Catena Media Plc
Phone: +46 706 91 43 43, E-mail: henrik.persson@catenamedia.com
Åsa Hillsten, Head of IR & Communications, Catena Media Plc
Phone: +46 700 81 81 17, E-mail: asa.hillsten@catenamedia.com
This information is the affirmation that Catena Media plc is obliged to make public pursuant to the EU Market Abuse Regulation. The information was submitted for publication, through the agency of the contact persons above, on February 16th, 2018 at 15:30 CET.
CasinoEngine pens deal to integrate Skywind Group's gaming portfolio and engagement tools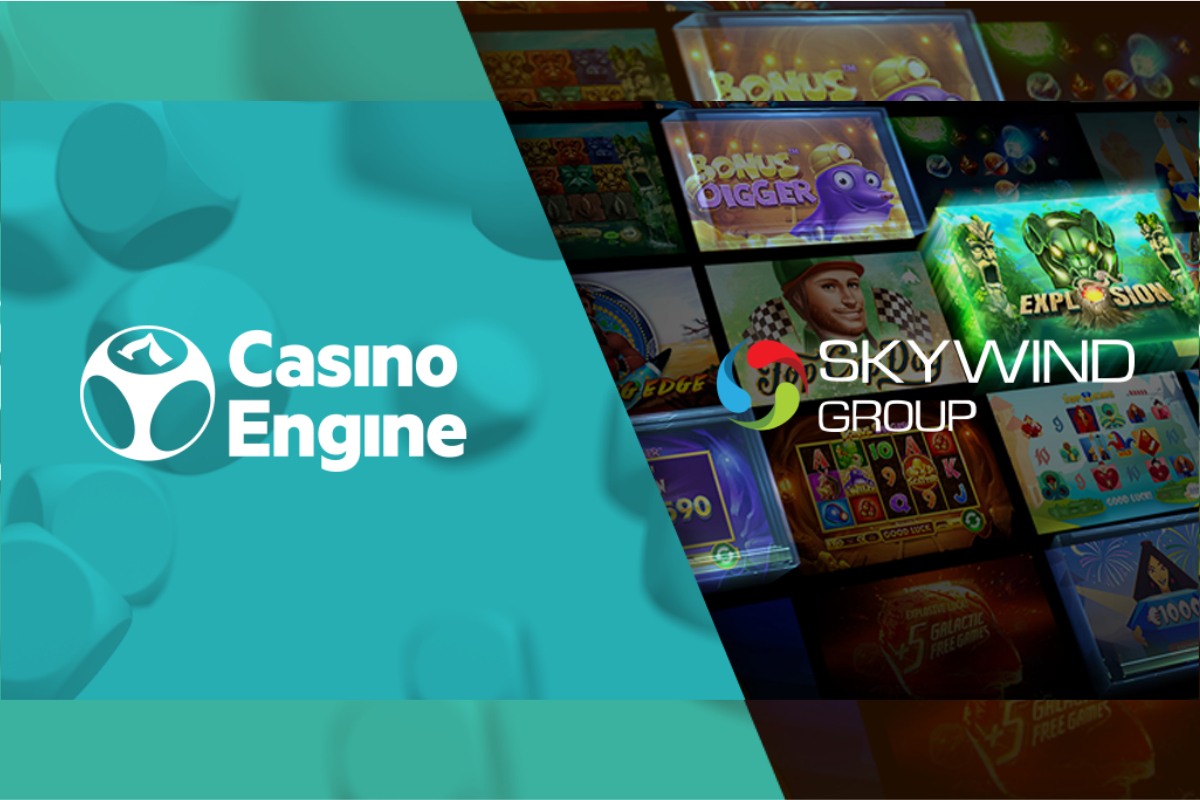 Reading Time:
2
minutes
CasinoEngine, EveryMatrix's Casino Integration Platform, pens an agreement with Skywind Group for casino gaming content and engagement tools. Skywind will make available their extensive game portfolio to CasinoEngine's network of leading operators across many regulated markets. To date, CasinoEngine has the largest game library in the industry, totalling over 8,000 games from 140 top suppliers.
Skywind Group provides premium content and innovative player engagement tools in regulated markets. Skywind's portfolio of more than 230 games includes video slots, arcade gaming and branded video slot titles such as CSI:Crime Scene Investigation, Resident Evil and the recently launched The Magnificent Seven as well as Skywind's recently launched video slot Genie Mega Reels.
In addition to premium content, CasinoEngine's clients will benefit from Skywind's unique range of engagement tools, such as the Bonus Coins reward which is the first of its kind, and Daily, Must-Go and innovative Split jackpots, among others.
Oren Cohen Shwartz, Skywind Managing Director, said: "EveryMatrix's CasinoEngine is a world-class casino solution and a great distribution platform for our premium games and inventive player engagement tools. We share a dedication to enabling our partners' growth and expansion into regulated markets. In the past year we have been awarded with five Gaming licenses in UK, Malta, Romania, Alderney and Spain and our games are certified for Sweden, Italy and more".
Amund Stensland, CasinoEngine Chief Operations Officer, commented: "The new partnership with Skywind will significantly help our efforts of keeping CasinoEngine's library appealing to large operators looking to enter additional markets. CasinoEngine's mission is to help operators fill content gaps and deliver market-relevant content for their targeted territories. We are looking forward to developing our partnership in the future."
CasinoEngine is the number one casino integration and productivity platform, aiming to help operators deliver outstanding player experiences in regulated markets. With a prominent network of clients, such as Tipico, Wunderino, Norsk Tipping, Adjarabet or newly launched BetWarrior, CasinoEngine is striving to offer the best range of services, value and support in the market.
BetBuilder evolves to provide the ultimate pre-match experience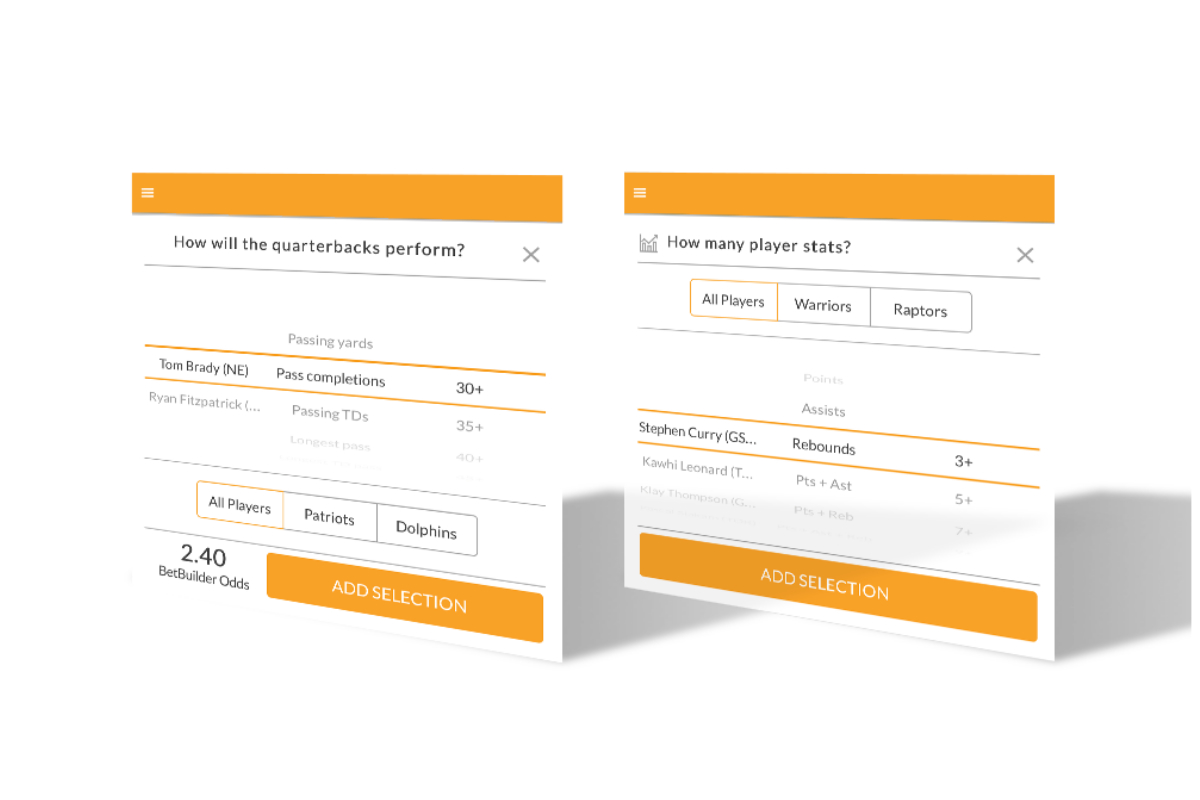 Reading Time:
1
minute
Betgenius and Sportcast, the partnership behind the world's leading B2B BetBuilder product, have joined forces once again to add even greater variety and control to pre-match betting.
Along with first-of-a-kind BetBuilder products for NFL and NBA, the launch features a full suite of complimentary products including a fully managed feed of pre-built popular bets and a wide-ranging set of player stats markets.
The integration of pre-built popular bets will help sportsbooks maximise turnover by offering hundreds of enticing same-game multis, with selections driven by the latest trending and popular bets.
A wide range of player stats markets are also now available, allowing punters to include and customise selections such as Lebron James to score 30+ points, Sergio Aguero to have 5+ shots or Tom Brady to throw 300+ passing yards.
BetBuilder now features 400+ different markets across all major football competitions, NFL and NBA, offering millions of same-game possibilities, all accessible within an all new and enhanced BetBuilder interface that promises the punter the ultimate user experience.
Matt Stephenson, Global Partnerships Director at Betgenius, said: "Our enhanced product set built in partnership with Sportcast adds even greater depth and flexibility to the pre-match experience. Our first-of-a-kind BetBuilder has delivered extraordinary returns for operators and with the addition of US sports and player props among other new features, we believe there is huge success still to come."
Ryan Coombs, Managing Director at Sportcast, said: "It is our mission to bring the next generation of user experiences to the industry, player stats markets are a huge part of this picture and we are delighted to offer operators a suite of engaging products that further re-defines the pre-match experience." 
BETDAQ to host 2nd edition of Rider Cup golf day for Irish Injured Jockeys Fund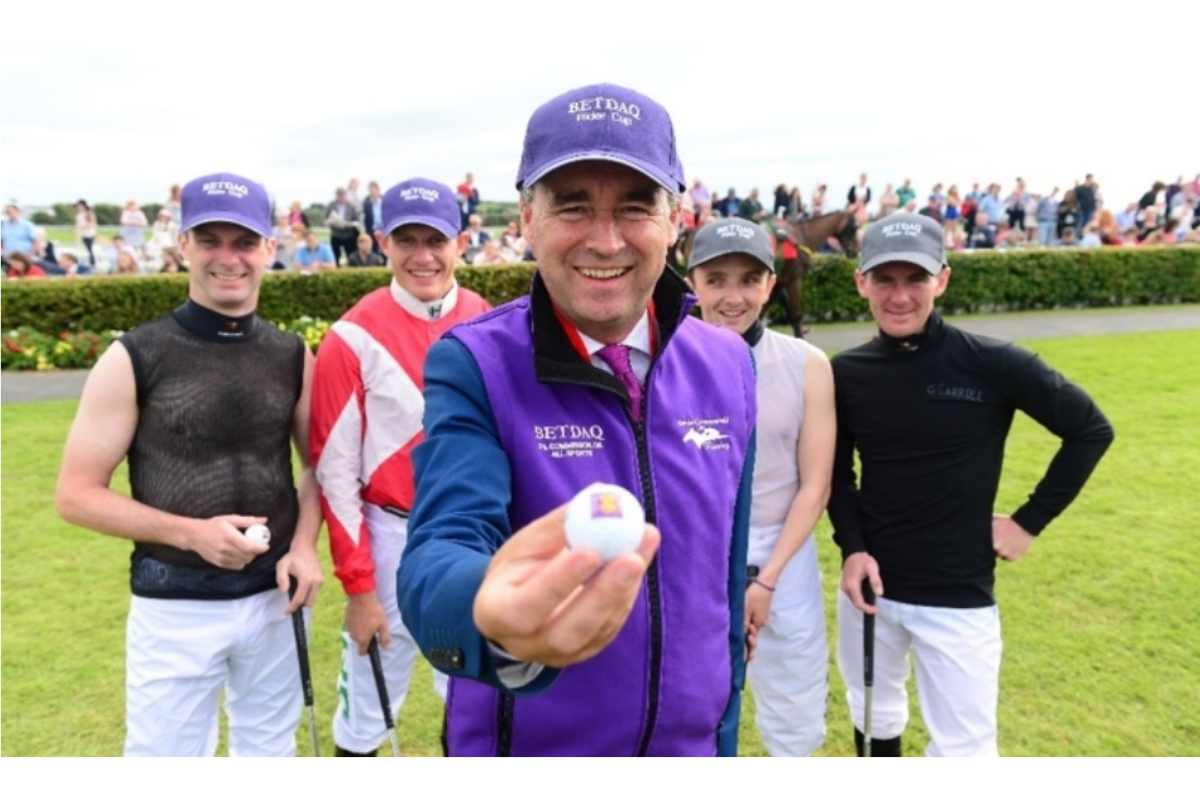 Reading Time:
2
minutes
Nine-time Irish champion flat jockey Pat Smullen and three-time Champion Hurdle winner Charlie Swan will lead teams of horse racing greats from the past and present at the second edition of the BETDAQ Rider Cup at the Heritage Resort Golf Course in Co Laois tomorrow (Thursday 19th September).
The golf day, in aid of Irish Injured Jockeys Fund, mirrors the format of the biennial Ryder Cup tournament, although instead of Europe against America, it will be Flat versus jumps.
The Flat team were victorious last year and Mick Kinane, Johnny Murtagh, Chris Hayes and Leigh Roche are just a few of the names attempting to retain the trophy, while among those representing the jumps side are Paul Townend and Robbie Power.
In addition to the funds generated for the IIJF, BETDAQ will be donating a further €1000 to a charity of the winning captain's choice and both Smullen and Swan have decided to donate it to Cancer Trials Ireland.
BETDAQ will provide live coverage, including video and score updates, from the course on its @BETDAQ Twitter page.
All funds raised by the special event will go to the Irish Injured Jockeys charity, which was set up in 2014 to raise vital funds for riders in need of support. Additional donations can be made via http://www.irishinjuredjockeys.com/donations/.
Greg Walker, PR Officer at BETDAQ, said: "We are delighted to be hosting the BETDAQ Rider Cup again which is supporting two incredible causes, the Irish Injured Jockeys Fund and Cancer Trials Ireland.
"We're hoping this year's event will better the sums we raised last year as well as continuing to raise awareness for the fantastic work both charities are doing.
"In team captains Pat Smullen and Charlie Swan, we have two fantastic ambassadors for the sport of horse racing and it will be great to see them as well as a number of other famous faces taking on the links."
Michael Higgins, General Manager, Irish Injured Jockeys, said: "It's fantastic that Greg and the BETDAQ team are once again showing their support for the Irish Injured Jockeys Fund after the success of the inaugural Rider Cup last year.
"Both teams have some fantastic personalities from the world of horse racing and we're looking forward to another great day at the Heritage."