Finnplay Adds Red Rake Gaming Games Content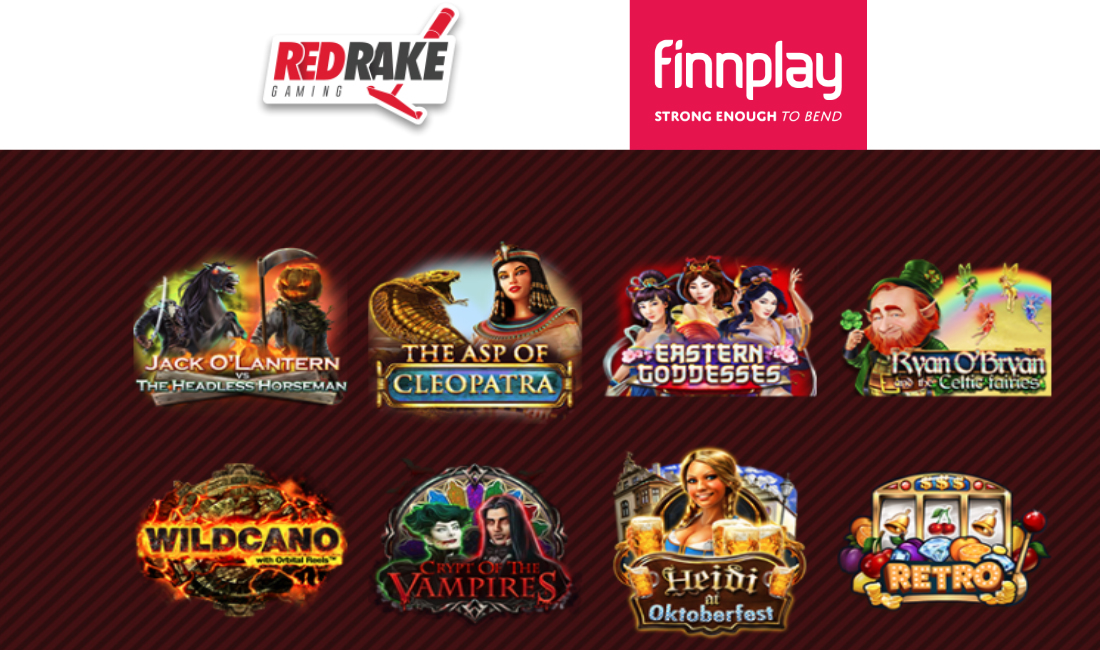 Reading Time:
2
minutes
HELSINKI, 3rd April 2018 – Finnplay, the Finnish-based open gaming platform provider, today announced that it had completed the integration of Spanish based Red Rake Gaming's slots portfolio to its Billfold platform.
The deal allows Finnplay access to 40+ slots and video bingo titles which include Eastern Goddesses, Ryan O'Bryan, Super 10 Stars and their latest game, the video slot The Asp of Cleopatra.
Daniel Eriksson at Finnplay commented: "Red Rake Gaming has been developing high-quality casino games for a considerable time, of which they have established an excellent reputation for innovating and delivering engaging games. We are therefore delighted that their games portfolio will be accessible for our international white-label solution customers."
Carlos Fernández Aguilar, Head of Business Development Red Rake Gaming, said: "Our company's vision is to have strategic partnerships with all leading platforms that can represent our great games professionally and proactively. Finnplay has a proven international reputation and distribution network of licensees and we look forward to having our games available to a growing player database that will enjoy our engaging games."
About The Finnplay Group:
Founded in 2008, Finnplay provides a handcrafted open iGaming platform with the option to own the source code for the iGaming industry. The gaming platform is compliant in the regulated gaming jurisdictions of Malta, UK, Belgium, Denmark, Hungary, Bulgaria, Romania, Mexico and Curacao.
The platform caters to start-ups, SME's as well as large established companies looking to replace existing legacy gaming systems or improve them, and includes a huge range of casino games (4000+) from major gaming studios as well as numerous global and localized 60+ payment integrations for operators.
For more information please visit: www.finnplay.com
About Red Rake Gaming:
Red Rake Gaming is a premium casino games developer which supplies its games to social and real money operators. Red Rake current portfolio contains +50 slots and +10 videobingos of top graphical and sound quality with unique and well balanced mathematics. Its content is certified for the Spanish and Italian regulated markets and the company plans to expand to several other jurisdictions during 2018. Red Rake's games and RNG have been audited by several prestigious independent testing houses and are featured by a number of licensed operators.

Stats Perform co-founder launches social gaming disruptor PickGuru with £2.6m investment round back by leading angels including Paddy Power.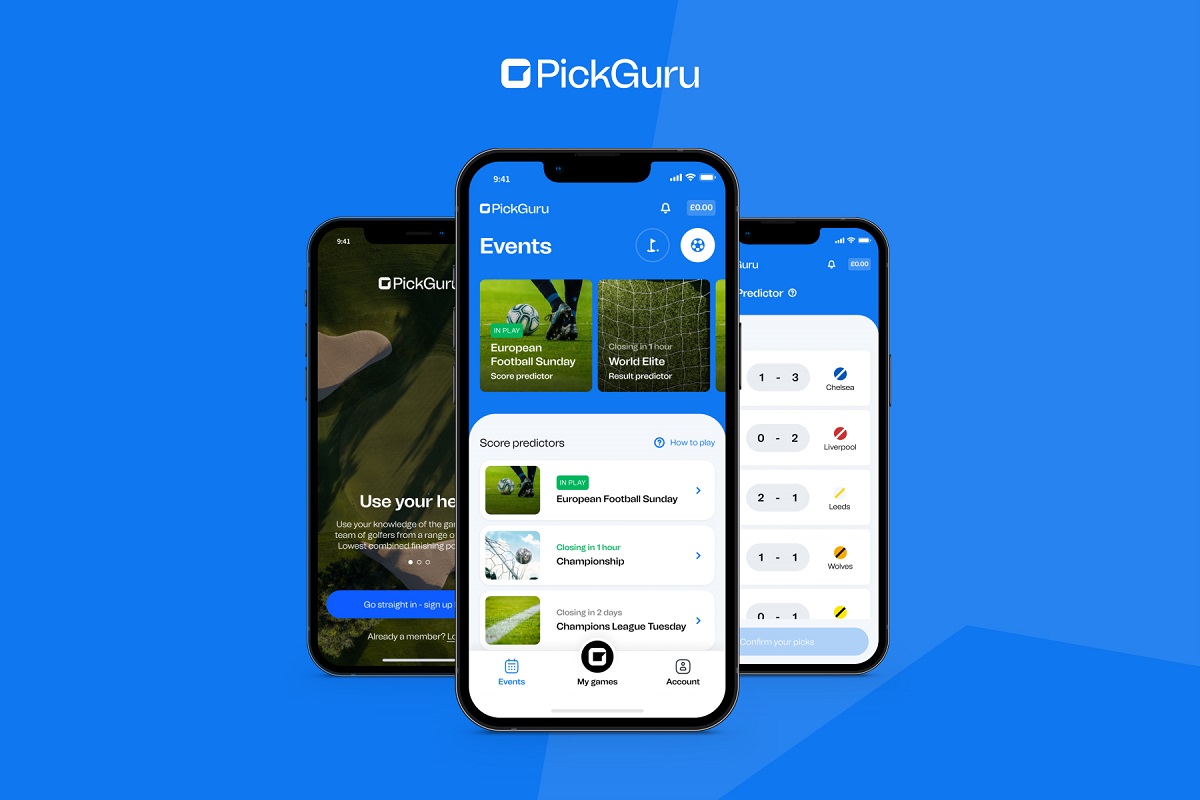 Reading Time:
2
minutes
PickGuru, a brand new social gaming platform, has secured £2.6m in seed funding in their quest to revolutionise the interaction between real-money wagering and live sport. The new platform will allow friends and fans to challenge each other in a wide variety of exciting sports prediction games.
With a concept built and refined by some of the most successful sports entrepreneurs in the UK, PickGuru will allow users to test their knowledge to win big cash pots for small stakes in nationwide leagues or compete with their friends in mini-leagues. Powered by seamless real-time data feeds, PickGuru leaderboards will update dynamically as games progress and reward successful sports gurus with cash prizes.
The funding round will be used to launch and scale PickGuru, set for early 2022.
PickGuru is headed by an experienced founding team including Oliver Slipper (co-founder of Stats Perform/DAZN), Paul Cobley (founder of Matulo Software), Paul Watkins (ex-FP&A director at Stats Perform/DAZN, ex-finance director at Sportquake), Jon Owen and Jon Youell (founders of Pitch International) and Adam Perrin (co-founder of Masomo Games, ex-brand director at Paddy Power).
What began as a competition amongst friends is now set to change the way fans interact with live sports forever. As told by PickGuru's founders, the platform's origins started as a manual spreadsheet-based tipping competition which was shared with friends and colleagues during the 2020 Masters tournament. After the game spread across the UK and became a viral sensation, the idea for a new and innovative platform to bring sports fanatics together was born.
PickGuru, is currently looking to fill 10 roles across development, compliance and marketing with a view to recruit a further 20 roles over the next 12 months.
Speaking about the latest fund raise, Oliver Slipper, chairman and co-founder of PickGuru, said: "I certainly didn't expect things to take off less than a year after sending out a simple game to friends but the massive popularity of it convinced me that I was onto something.
"Following months of hard graft and huge investment, we're proud to be building the first UK-focused platform that uniquely combines elements of fantasy sports, gaming and live action, and strongly believe users will love the result."
He continued: "I'm delighted that some of the most successful sports entrepreneurs shared our vision and I thank them for backing our ambitious plans for the business."
Following a £6m pre-money valuation, PickGuru brought together a list of angel investors including Paddy Power (ex-communications director, Paddy Power), Simon Wear (founder and chairman of Global Cycling Network), Oliver and Alexander Kent-Braham (founders of recent unicorn, Marshmallow) and Will Neale (founder of Grabyo).
PLANETPAY365 BECOMES AS ROMA NEWEST OFFICIAL PARTNER!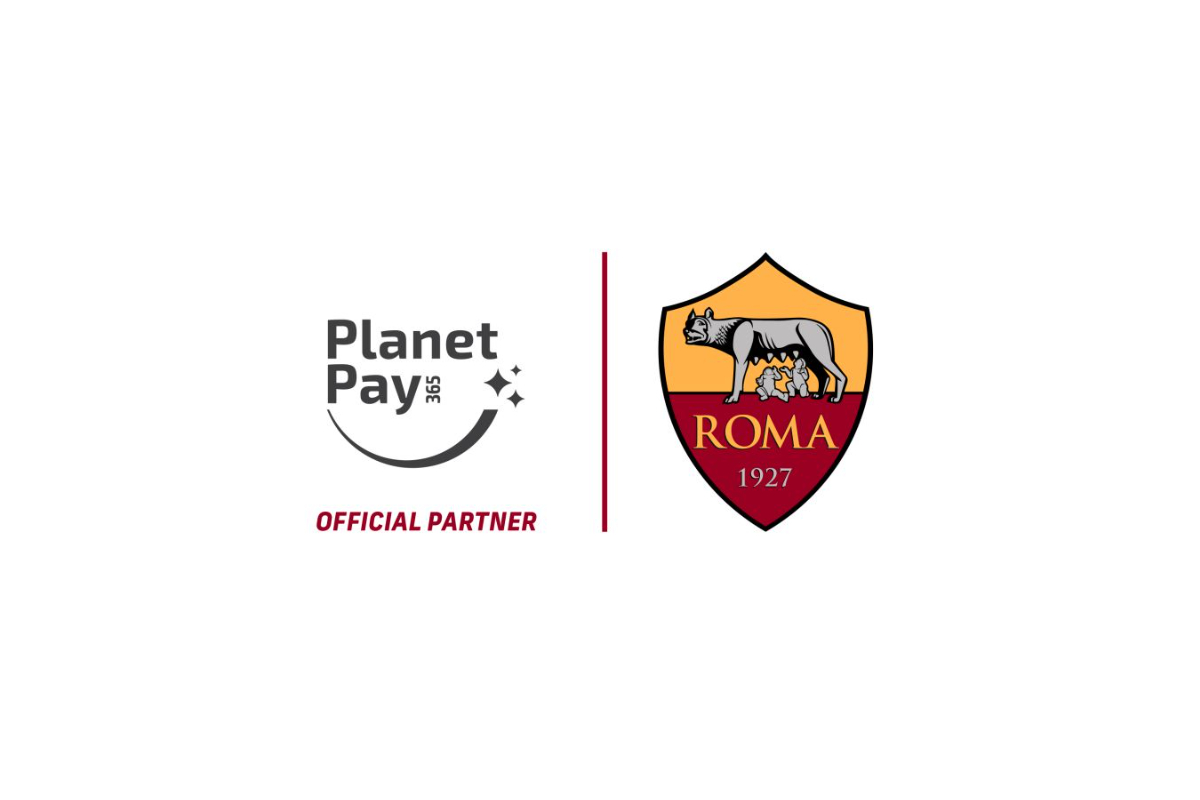 Reading Time:
< 1
minute
AS Roma is pleased to announce a new partnership with PlanetPay365, the multi-service platform owned by Planet Entertainment, the SKS365 division for value added services.
The brand will support the club throughout the 2021-22 season, enabling all Giallorossi supporters to benefit from the wide range of products on offer.
As an Official Partner, PlanetPay365 will be supporting AS Roma at all Serie A and Coppa Italia matches scheduled to take place at the Stadio Olimpico – not only through visibility on the sidelines, but also through various initiatives that Giallorossi fans will be able to take advantage of, involving PlanetPay365's retail network.
PlanetPay365 will also enjoy visibility on the club's online channels thanks to digital campaigns developed in collaboration with the club, the two parties working together in order to offer the best of its services to Giallorossi fans, from phone top-ups to the purchase of gift cards and digital content.
Antstream Arcade brings world's largest library of retro games to the Epic Games Store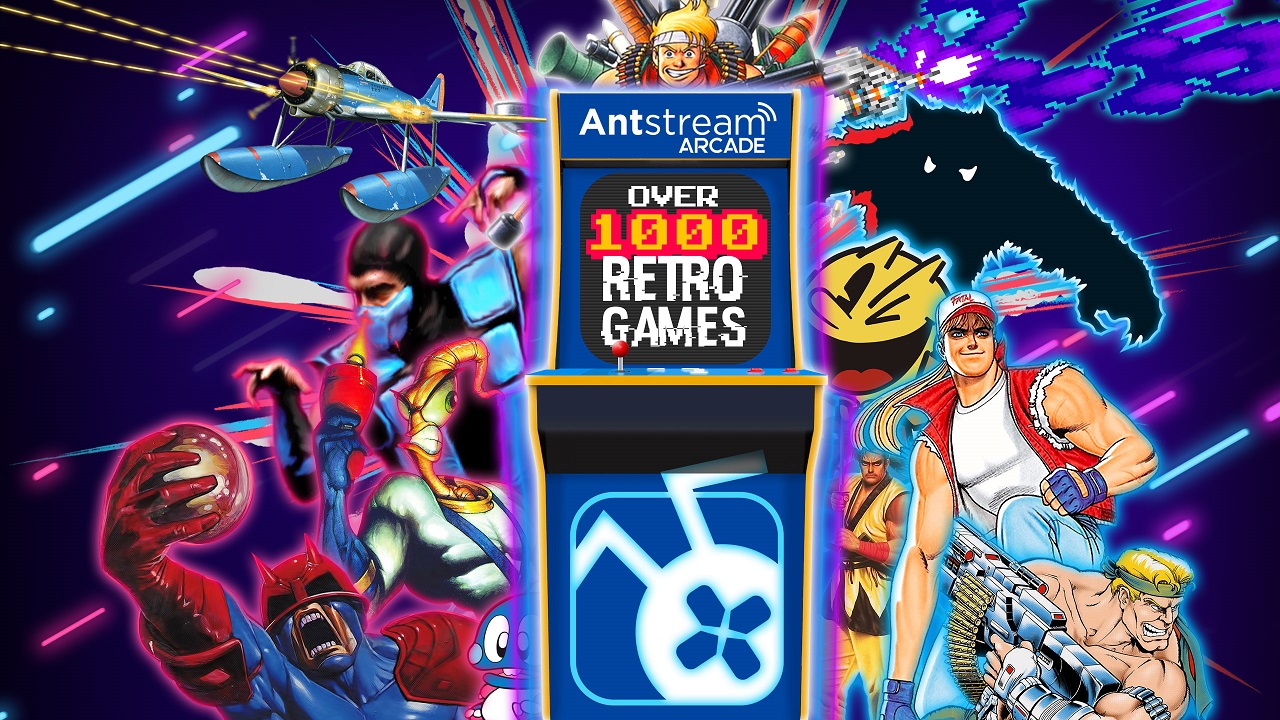 Reading Time:
2
minutes
Global leader in cloud gaming Antstream Arcade launches on the Epic Games Store today, bringing its library of over 1200 games to millions of gamers world-wide. Epic's users will be able to play iconic video games from the arcade era and beyond, for free, through Antstream Arcade's dedicated platform.
The first pure cloud gaming platform to be added to the Epic Games Store, Antstream boasts the largest library of games of any cloud gaming service, with iconic classics including Space Invaders, Pac-Man and Mortal Kombat. Antstream Arcade provides the best way for players to enjoy a huge range of retro and casual games – from definitive classics to obscure curios – for free, with no downloads or microtransactions.
As part of a 7-day offer to welcome new users to the platform, players will receive a free gem pack worth $14.99, which can be used to enter the many tournaments hosted on Antstream Arcade, and unlock new "challenge modes" for some of the best games of the last 40 years. Antstream will also be offering players a discount on its premium ad-free subscription option in December, with further details to be announced soon.
Steve Cottam, CEO at Antstream Arcade, said: "We are on a mission to bring some of the greatest games ever created to a socially connected global community using the latest in streaming technology. Today's launch in the Epic Store is a huge step towards achieving that goal. We're very excited to welcome a brand new audience to the Antstream Arcade platform, and to push the boundaries of what is possible with cloud gaming by making it accessible to everyone. Players can enjoy any of the games on Antstream Arcade for free, on almost any device. With over a thousand titles available and more being added every week, we're confident everyone will be able to find something they enjoy."
Antstream Arcade's library of streamable games includes titles licenced from Disney, Warner Brothers Taito, Atari and Bandai-Namco, as well as a huge range of smaller indie developers and IP owners from across gaming history. Antstream Arcade represents not only the best way for gamers to legally play the games of the past, but also one of the only ways to continually support a game's original creators and rights holders. In addition to providing gaming rights holders with a revenue stream for the use of their content, Antstream delivers a wealth of gameplay data from players allowing game owners to better decide how to shape their franchises for future audiences.