Digital Day 2018: EU countries to commit to doing more together on the digital front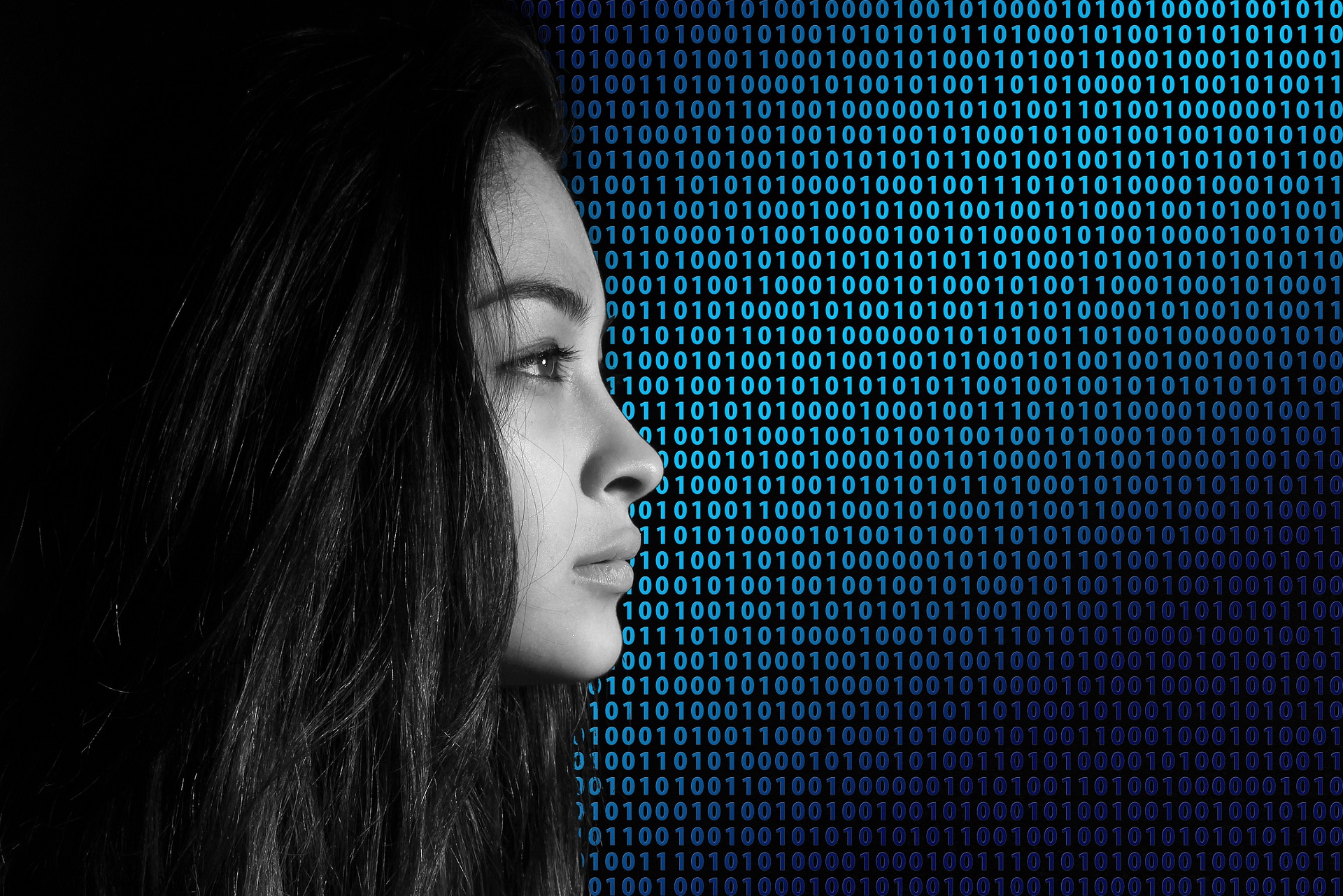 Reading Time:
4
minutes
Brussels, 9 April 2018 – Tomorrow the Commission will bring ministers, representatives of EU countries, industry, academia and civil society representatives together to encourage cooperation in artificial intelligence, blockchain, eHealth and innovation.
Discussions will focus on how the technological developments will shape the future of Europe and building a strong Digital Single Market with increased investment and digital skills is crucial.
After last year's Digital Day in Rome that triggered successful cooperation in areas such as high-performance computing, connected mobility and the digitisation of industry, the Commission is repeating the initiative to encourage more cooperation on digital issues.
Within a year, major progress has been made towards a Digital Single Market. The end of roaming charges and the portability of online content are now part of the lives of Europeans. Stronger rules on the protection of personal data and the first EU-wide rules on cybersecurity will become a reality in May 2018.
Many proposals still need to be agreed. Europe should move forward, and building on the Digital Single Market, increase investments and foster cooperation in a series of key areas such as artificial intelligence, blockchain, eHealth and innovation.
Andrus Ansip, Vice-President for the Digital Single Market, said: "Europeans are starting to feel the benefits of the Digital Single Market on the ground. They can now travel across borders with their favourite video and music streaming services – and with no roaming charges. Soon geoblocking when shopping online will be a distant memory. Our personal data will be better protected as of 25 May. This year's Digital Day is the perfect moment to recognise what we have achieved but to also encourage EU Member States to move forward quickly with the legislative proposals still on the table. We need to prepare our digital future together; we need to do more, joining forces and resources to grasp the opportunities offered by technologies such as artificial intelligence and blockchain." (The opening speech will be available here at around 9:30 CET tomorrow).
Mariya Gabriel, Commissioner for the Digital Economy and Society, said: "Digitalisation is transforming our society and we can reap its full benefits only through close and fruitful cooperation. Coordinated EU-level commitment and investments are much needed to tackle the challenges ahead. I expect Digital Day 2018 to bring the digital cooperation in Europe to a new level regarding artificial intelligence as well as eHealth, and I encourage all EU Member States and stakeholders to contribute to our efforts to keep Europe a global player in the digital age."
Highlights of Digital Day 2018 include declarations aimed at:
Background
During Digital Day 2017, the focus was on five initiatives:
For More Information
Livestream of the Digital Day 2018
Cooperation for building European supercomputers
Timeline: Digital Single Market – Commission actions since 2015
@DSMeu @Ansip_EU @GabrielMariya
IP/18/2902
Press contacts:
Nathalie VANDYSTADT (+32 2 296 70 83)
Inga HOGLUND (+32 2 295 06 98)
General public inquiries: Europe Direct by phone 00 800 67 89 10 11 or by email
Ray Wilson (AMLGS), Francesco Baranca (Federbet), Jack Symons (gamban) and Nikos Roumnakis (EOGL) to speak at CEEGC 2018 Budapest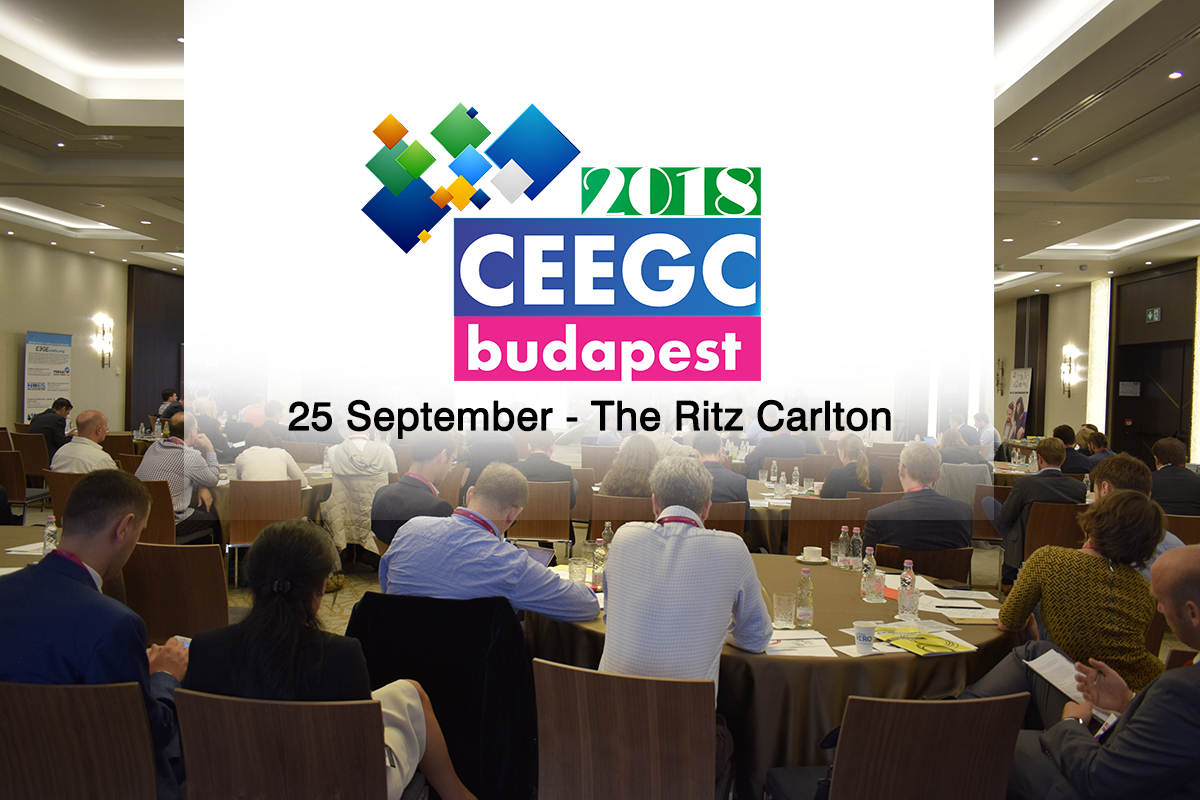 Reading Time:
4
minutes
Budapest – 4 September 2018 – With just 3 weeks until the 3rd edition of CEEGC Budapest opens its doors, we are honored to introduce 4 more experts who will join the "Horus Session" panel discussion which will focus on Responsible Gambling, AML and Match-fixing.
We are gearing up for a very busy and +35 experts from around the world will give their insights into various topics such as compliance, innovation, the above mentioned Responsible Gambling, AML, KYC, Match-fixing and more.
The conference will be held on the 25th of September at The Ritz-Carlton Budapest and you can view the full agenda of CEEGC 2018 on the following link
REGISTER HERE, to benefit of an exclusive of 15% for your ticket(s). Make sure you use the "CEEGC2018" promo code when registering.
The above mentioned panel discussion will be moderated by Dan Iliovici, former Romanian regulator and the dialogue will be among the already confirmed speakers Ray Wilson (Anti-Money Laundering Global Solutions Ltd), Bahar Alaeddini (Harris Hagan), Francesco Baranca (Federbet), Jack Symons (gamban) and Nikos Roumnakis (EOGL).
You can find the biographies of the expert below and make sure you register and gain access into the insights of the conference.
About Dan Iliovici (Moderator)
Dan Iliovici is Vice President of ROMBET – Romanian Gambling Organizers' Association, one of the most important association of the industry.
With a rich experience in the gambling industry, former President of the Romanian gambling regulator – The National Gambling Office, Dan Iliovici is one of the personalities who contributed the most to industry's professionalization. Along the years, he was involved in the Romanian market transformation into a consolidated and transparent industry, with a strong focus on responsible gambling.
About Ray Wilson
Ray specialises in assisting regulated sector businesses prevent money laundering and financial crime in its varying forms and has a very unique insight that is hard to find.
Ray worked for various Law Enforcement Agencies for over a decade and has been involved in multiple high end money laundering investigations. As well as having worked for several years as part of the United Kingdom's Financial Intelligence Unit as a Financial Investigator, Ray spent much of his career working as part of the covert operations unit portraying many different roles, including the role of a high end money launderer. This unique insight into the mind of a criminal allows institutions to see the vulnerabilities and risks from a new angle. Ray advises a large number of organisations with regards to their AML/CTF compliance programmes and has lectured extensively in the UK and across Europe.
About Jack Symons
Jack is the founder and CEO of gamban®. Formed as a result of his own experience with problem gambling and his dissatisfaction with existing self-exclusion options, Jack brought the most affordable, effective and lightweight gambling-blocking software to the market. The aim is help individuals stop gambling and organisations (businesses, operators and education institutions) improve sustainability.
About Francesco Baranca
Francesco Baranca (Chairman of Committee on Ethics and Fair Play of Football Federation of Ukraine)
Secretary General, FederBet (Austria & Belgium)Francesco Baranca is an expert in detecting fixed matches, who has revealed hundreds of matches featuring unfair players and teams over the years of his work.
Francesco is an Italian national who is the Secretary General of FederBet, an anti match-fixing organization based in Brussels.
He was head of the legal department of Stanleybet Malta Ltd. from 2001 to 2006, GoldBet Sportwetten GmbH from 2006 to 2009, and SKS365 GmbH from 2009 to 2013.
He has a Masters Degree in Law from Università Cattolica del Sacro Cuore, in Milan.
He speaks Italian, English, French, Spanish and German.
Francesco has been newly elected as Chairman of the Committee for Ethics and Fair Play of the Football Federation of Ukraine.
About Nikos Roumnakis
Nikos Roumnakis is a highly motivated, C level executive with extensive domestic and global experience in online gaming, casino and VLTs market. Moreover, he specializes in gambling law, compliance, e-commerce, product/brand marketing and development and he has been involved in nationally regulated gaming markets acquiring valuable hands-on experience in regulatory compliance for on-line sports betting, gaming and lottery.
He holds a bachelor's degree in Physics and a master's degree in Computer Engineering from the National and Kapodistrian University of Athens and an MBA from the Athens University of Economics and Business. Former CEO of Hellenic Horse Racing Company, he now serves as President of the European Organization for Gaming Law.
With more than 20 years of experience as senior manager in local and international companies he possesses strong skills in creating new business opportunities and building new markets together with remarkable planning and execution capabilities.
REGISTER HERE, to benefit of a quality lineup of speaker and networking with C-level delegates during the 3rd edition of CEEGC Budapest. Make sure you use the "CEEGC2018" promo code when registering.
Italian gambling market in the focus at the European Gaming Congress 2018 with Quirino Mancini (Tonucci & Partners)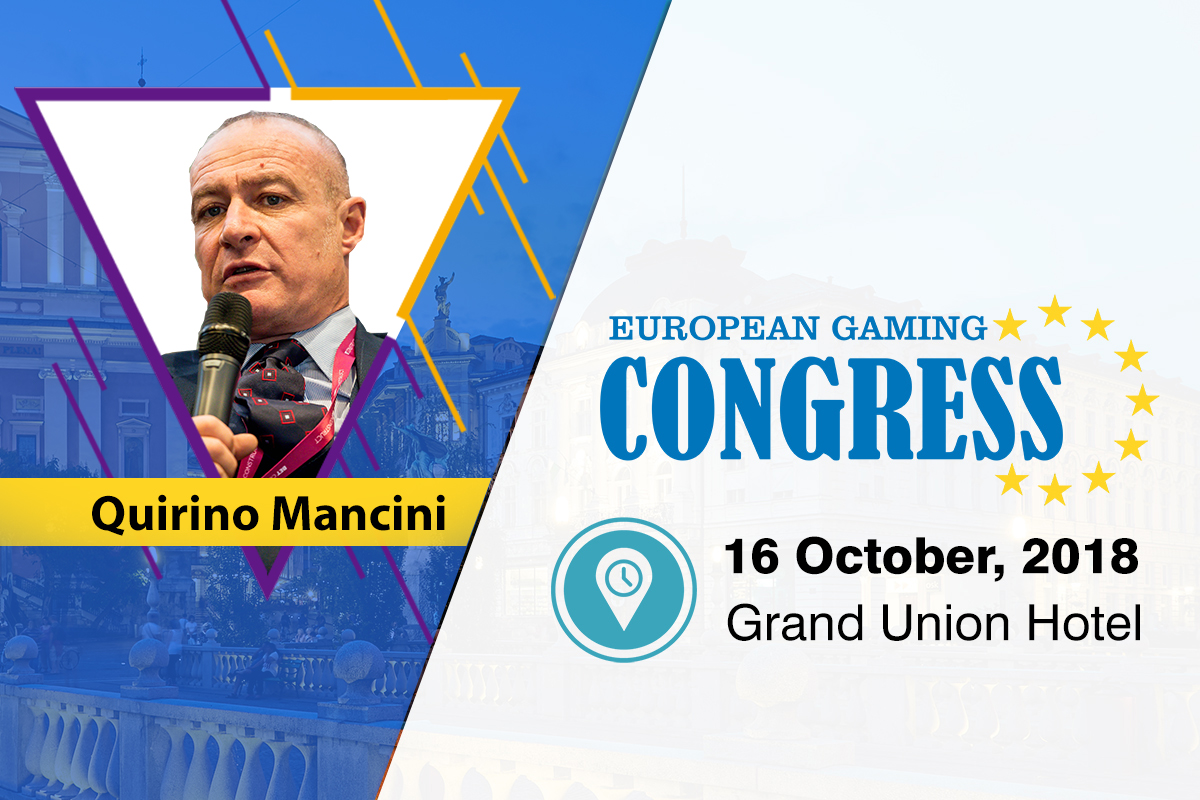 Reading Time:
2
minutes
Ljubljana – 26 June 2018 – The Italian gambling market has been in the focus of the online gambling industry for quite a while, however the recent decisions which are now shaping the industry in peninsula are in the headlines of every gambling media outlet.
Whenever it's the entry of a software provider via a licensed operator, the successful licensing of a new operator or the tackling of gambling ads, Italy is an attractive market when it comes to gambling.
Wikipedia says that "Gambling in Italy has existed for centuries and has taken on many forms. The history of gambling in Italy dates back to the days of the Roman Empire, when the predecessor of the modern backgammon, Ludus Duodecim Scriptorum became popular among the Roman legionnaires. It is also due to them that the game came to other European countries."
The inaugural edition of European Gaming Congress which will be held on the 16th of October at the Grand Union Hotel in Ljubljana will also focus on shedding light upon the industry and its main topics.
Quirino Mancini, the Global Head of the Gaming and Gambling Practice at Tonucci & Partners will take the role to give an in depth review of the market and its potential investment opportunities for international operators.
Tonucci & Partners is a top-ten Italian general practice firm with offices in Rome, Milan, Brescia, Padua, Florence, Tirana, Bucharest and Belgrad.
Quirino Mancini
Quirino is one of the leading Italian gaming and gambling lawyers with a specialist practice of almost 20 years.  He acts for Italian and foreign-based online and land-based companies operating in the Italian gaming market, advising them on legal, licensing, regulatory, day-to-day compliance and any other operational aspects connected to their activities.  He also runs a bespoke matchmaking and business strategy service to provide clients with a customised type of assistance that includes also introduction and facilitation of dealings with the local regulatory authorities, banks as well as scouting and suitability checks on potential business partners.
Quirino is a regular speaker at most international gaming conferences and sits in the editorial board of various sector reviews and magazines.
Co-founder and editor of www.gaminglaw.eu, a pan-European information and commentary portal focusing on legal and regulatory issues under European and national gaming laws.
Secretary and fellow member of the Leadership Committee of the International Masters of Gaming Law (IMGL), a worldwide organisation gathering regulators, lawyers and advisors, in-house counsels and educators engaged in the gaming business.  Fellow member of the International Association of Gaming Advisors (IAGA)
The European Gaming Congress (EGC) is expected to bring together industry expert from all over Europe and create a platform which will enable both networking and learning at the highest quality.
You can view the full agenda on the following link.
Full detail about the event can be found on the official website of the event: https://europeangamingcongress.com/
Make sure you grab your seat as the seats are limited to 100 registrants!
How digital is your country? Europe needs Digital Single Market to boost its digital performance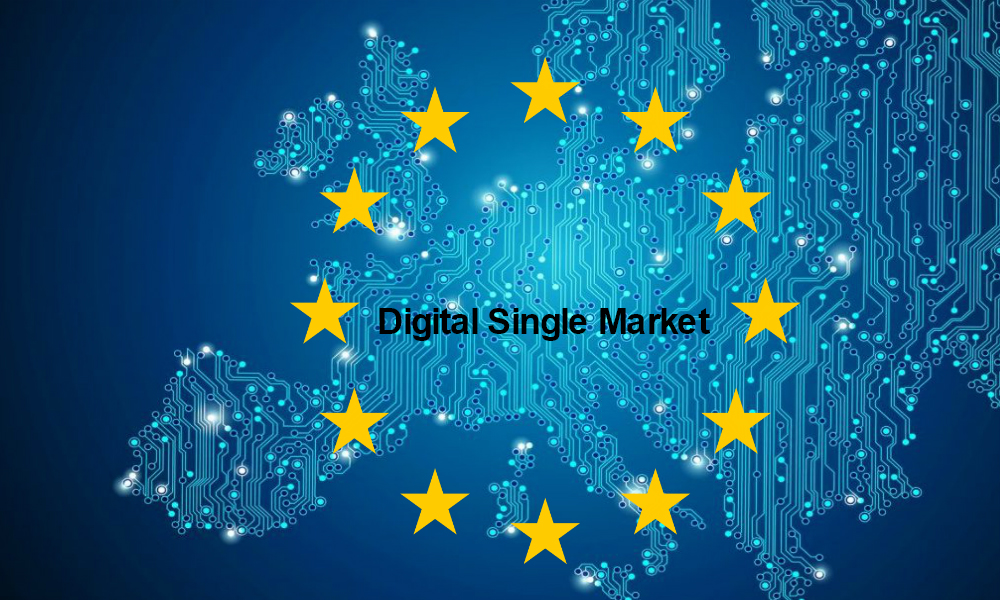 Reading Time:
4
minutes
Brussels, 18 May 2018 — Today the European Commission is publishing the results of the 2018 Digital Economy and Society Index (DESI), a tool which monitors the performance of Member States in digital connectivity, digital skills online activity, the digitisation of businesses and digital public services.
According to it, the EU is getting more digital, but progress remains insufficient for Europe to catch up with global leaders and to reduce differences across Member States. This calls for a quick completion of the Digital Single Market and increased investments in digital economy and society.
Andrus Ansip, Vice-President for the Digital Single Market, said: "This is a shift, albeit small, in the right digital direction. As a whole, the EU is making progress but not yet enough. In the meantime, other countries and regions around the world are improving faster. This is why we should invest more in digital and also complete the Digital Single Market as soon as possible: to boost Europe's digital performance, provide first-class connectivity, online public services and a thriving e-commerce sector."
Mariya Gabriel, Commissioner for Digital Economy and Society, said: "We look forward to a rapid progress on major reforms such as the European Electronic Communications Code aiming at boosting investments in enhanced connectivity. This year's Digital Economy and Society Index demonstrates that we must deploy further efforts to tackle lack of digital skills among our citizens. By integrating more digital technologies and equipping them with skills, we will further empower citizens, businesses and public administrations. This is the way to succeed the digital transformation of our societies."
Over the past year, the EU continued to improve its digital performance and the gap between the most and the least digital countries slightly narrowed (from 36 points to 34 points). Denmark, Sweden, Finland and the Netherlands scored the highest ratings in DESI 2018 and are among the global leaders in digitalisation. They are followed by Luxembourg, Ireland, the UK, Belgium and Estonia. Ireland, Cyprus and Spain progressed the most (by more than 15 points) over the last four years. However, some other EU countries still have a long way to go and the EU as a whole needs to improve to be competitive on the global stage.

DESI 2018 shows:
Connectivity has improved, but is insufficient to address fast-growing needs
Ultrafast connectivity of at least 100 Mbps is available to 58% of households and the number of subscriptions is rapidly increasing. 15% of homes use ultrafast broadband: this is twice as high as just two years ago and five times higher than in 2013.
80% of European homes are covered by fast broadband with at least 30 Megabits per second (Mbps) (76% last year) and a third (33%) of European households have a subscription (23% increase compared to last year, and 166% compared to 2013).
The number of mobile data subscriptions has increased by 57% since 2013 reach 90 subscriptions per 100 people in the EU. 4G mobile networks cover on average 91% of the EU population (84% last year).
Indicators show that the demand for fast and ultrafast broadband is rapidly increasing, and is expected to further increase in the future. The Commission proposed a reform of EU telecoms rules to meet Europeans' growing connectivity needs and boost investments.
More and more Europeans use the internet to communicate
The highest increase in the use of internet services is related to telephone and video calls: almost half of Europeans (46%) use the internet to make calls, this is almost a 20% increase compared to last year and more than 40% increase compared to 2013. Other indicators show that 81% of Europeans now go online at least once a week (79% last year).
To increase trust in the online environment, new EU rules on data protection will enter into force on 25 May 2018.
The EU has more digital specialists than before but skills gaps remain
The EU improved very little in the number of Science, Technology, Engineering and Mathematics (STEM) graduates (19.1 graduates per 1000 people aged 20 to 29 years old in 2015, compared to 18.4. in 2013);
43% of Europeans still do not have basic digital skills (44% last year).
Alongside the Digital Skills and Jobs Coalition, the Commission has launched the Digital Opportunity Traineeships to tackle the digital skills gap in Europe. The pilot initiative will provide digital traineeships for up to 6,000 students and recent graduates until 2020 in another EU country.
Businesses are more digital, e-commerce is growing slowly
While more and more companies send electronic invoices (18% compared to 10% in 2013) or use social media to engage with customers and partners (21% compared to 15% in 2013), the number of SMEs selling online has been stagnating over the past years (17%).
In order to boost e-commerce in the EU, the Commission has put forward a series of measures from more transparent parcel delivery prices to simpler VAT and digital contract rules. As of 3 December 2018, consumers and companies will be able to find the best deals online across the EU without being discriminated based on their nationality or residence.
Europeans use more public services online
58% of internet users submitting forms to their public administration used the online channel (52% in 2013).
18% of people use online health services.
In April 2018, the Commission adopted initiatives on the re-use of public sector information and on eHealth that will significantly improve cross-border online public services in the EU.
Background
The annual Digital Economy and Society Index (DESI) aims to measure the progress of EU Member States towards a digital economy and society. It helps EU countries identify areas requiring priority investments and action. The DESI is also a key tool when analysing digital in the European Semester, which allows EU countries to discuss their economic and budget plans and monitor progress at specific times throughout the year.
This year, both DESI and the more detailed analysis of national digital policies, providing an overview of progress and of policy implementation by Member States (previously called Europe's Digital Progress Report) are published jointly using the DESI name. A more detailed Telecoms Chapter for each Member State is annexed to the reports. To make better comparison between Member States, DESI also develops cross-country analyses in connectivity, skills, use of the internet, take-up of digital technology by businesses, digital public services, ICT R&D and innovation investment and use of Horizon 2020 research and innovation programme funds by Member States.
The Commission has presented 29 legislative proposals under its Digital Single Market strategy and called, in a recent Communication, the European Parliament and Member States to adopt these proposals by the end of 2018.