Preparing Europe's future, building on a strong Digital Single Market: joint statement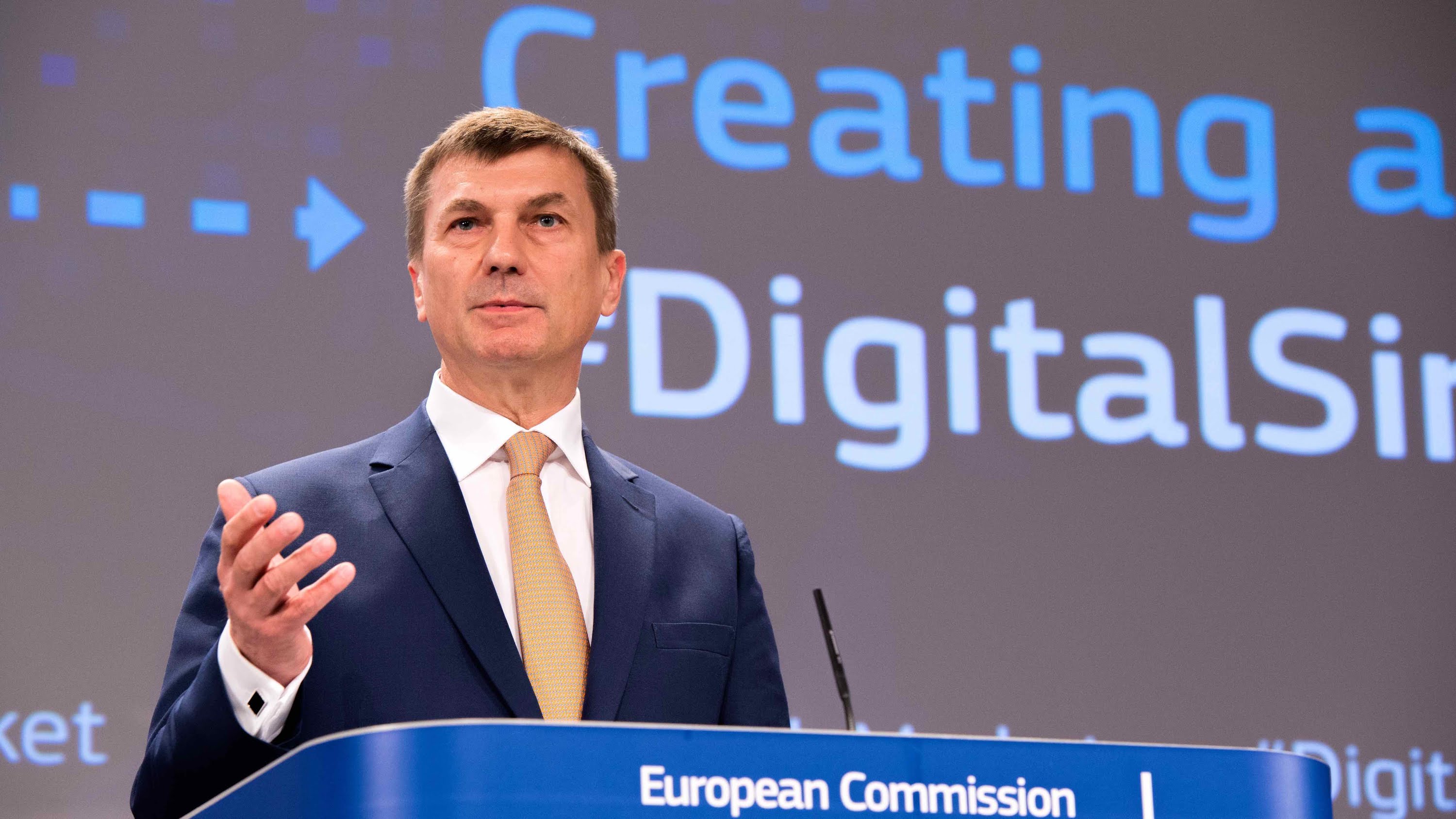 Reading Time:
2
minutes
Preparing Europe's future, building on a strong Digital Single Market: joint statement by Vice-Presidents Ansip and Dombrovskis, Commissioners Oettinger, Andriukaitis, Bieńkowska, Moedas and Gabriel following the Digital Day 2018
Press Release – Brussels, 10 April 2018
At Digital Day 2018, Ministers and representatives of Member States recalled their commitment to complete the Digital Single Market, and agreed to work together more in a series of key areas for Europe's future: artificial intelligence, blockchain, ehealth and innovation.
European Commission Vice-Presidents Andrus Ansip and Valdis Dombrovskis, Commissioners Günther H. Oettinger, Vytenis Andriukaitis, Elżbieta Bieńkowska, Carlos Moedas and Mariya Gabriel, welcomed the results achieved today:
"Today's commitments by Member States give a strong signal: we all understand that Europe's future is digital and that the only way to fully reap the benefits of new technologies is by working together, joining forces and resources.
By pooling health data, using artificial intelligence and blockchain and promoting innovation, Europe can significantly improve people's lives. Earlier and better diagnosis of diseases, safer roads – this is only a glimpse of what embracing digital change can look like.
We have made significant progress in building a Digital Single Market since the first Digital Day in Rome last year. People are starting to feel the benefits of tearing down digital borders: the end of roaming charges and unjustified geoblocking, portability of online content.
Stronger rules on the protection of personal data and the first EU-wide rules on cybersecurity will become a reality in May 2018. But we need to accelerate our efforts: key proposals, from the free flow of non-personal data to better connectivity, still need to be agreed by the European Parliament and Member States. They are essential for the development of technologies such as artificial intelligence. Europe also needs to invest more in digital, research and innovation.
We are creating a strong Digital Single Market – let's build on this to make sure that Europe has a bright digital future."
For more information:
Press release: Digital Day 2018: EU countries to commit to doing more together on the digital front
Opening speech by Vice-President Ansip, Digital Day 2018
Opening speech by Commissioner Gabriel, Digital Day 2018
Factsheet: A Digital Single Market for the benefits of all Europeans
Timeline: Digital Single Market – Commission actions since 2015
Declaration on Artificial intelligence
European Blockchain Partnership
Declaration on Innovation Radar online tool
New initiatives on 5G cross-border testing corridors
#DigitalDay18
STATEMENT/18/3167
Press contacts:
Nathalie VANDYSTADT (+32 2 296 70 83)
Inga HOGLUND (+32 2 295 06 98)
Julia-Henriette BRAUER (+32 2 298 07 07)
General public inquiries: Europe Direct by phone 00 800 67 89 10 11 or by email
European Commission Criticises Third German State Treaty on Gambling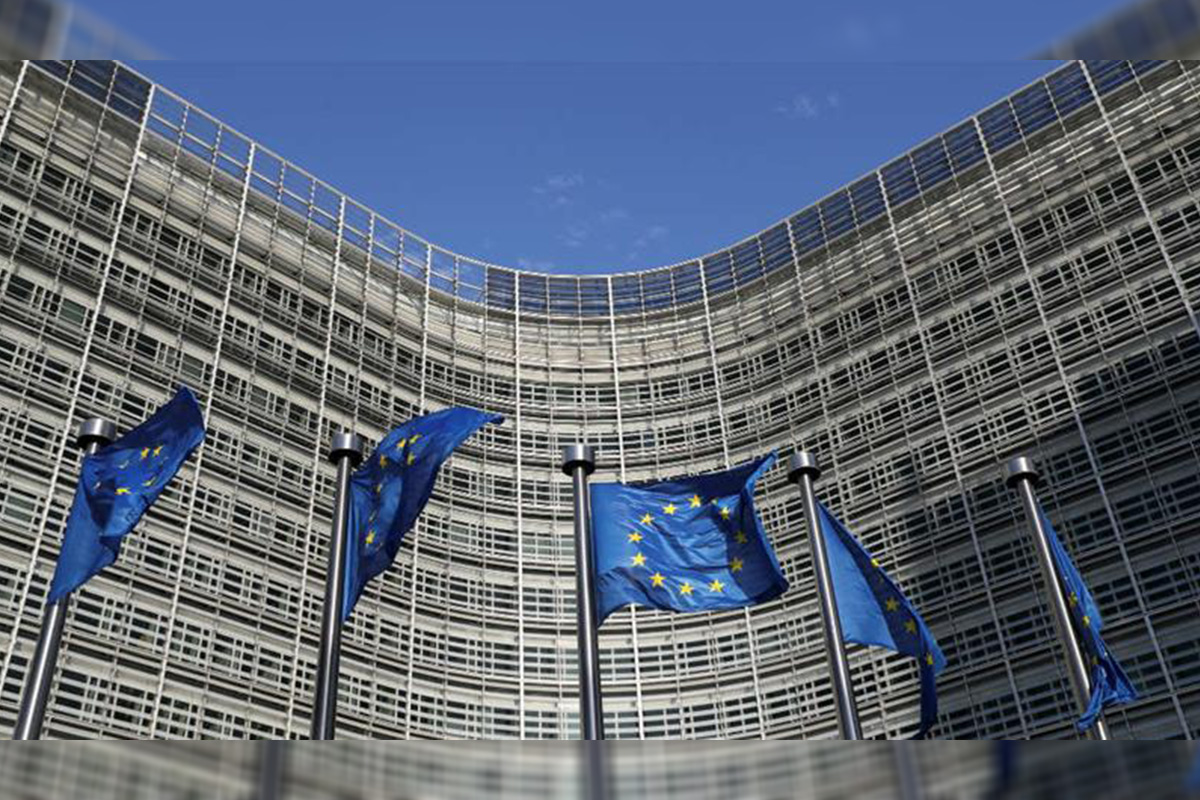 Reading Time:
2
minutes
The European Commission has criticised the latest incarnation of Germany's State Treaty on Gambling.
After the proposed legislation was submitted to the Commission in May, general director Lowri Evans has submitted a response which casts doubt on the effectiveness of the planned framework.
Evans criticised the short-term nature of the third amended State Treaty on Gambling. Evans questioned the logic of implementing the Treaty for such a short period from 1 January 2020 to 30 June 2021.
In order to secure a licence, operators will be required to shut down any online casino offerings and offer sports betting without in-play wagering. Players will be restricted to spending €1000 per month, with a 5% turnover tax levied on licensees. These restrictions and fees are expected to slash operators' revenue should they be fully enforced.
Evans noted that the controls to be implemented could make the market particularly unattractive for operators. With the processing of licence applications to begin from 2 January, the first working day of 2020, licences could be valid for less than 18 months.
Evans casts doubt on whether goals of the Treaty, such as increasing player protection and driving unlicensed operators from the market, could be achieved in an 18-month period. Evans also queried when the effectiveness of the Treaty would be assessed, something pledged when it was first introduced in 2012.
"The Commission emphasises the need for a continuous evaluation of the implementation and application of the State Treaty, in particular (but not limited to) sports betting. The German authorities have already committed in 2012 […] to an evaluation of the appropriateness and effectiveness of the provisions relating to sports betting. Unfortunately, in view of the previous non-award of sports betting licenses, no such evaluation has yet been carried out. Therefore, the German authorities are invited to [explain] how and when an evaluation of the appropriateness and effectiveness of the sports betting provisions will take place," Evans stated.
Europe that Protects: Stronger rules criminalising money laundering enter into force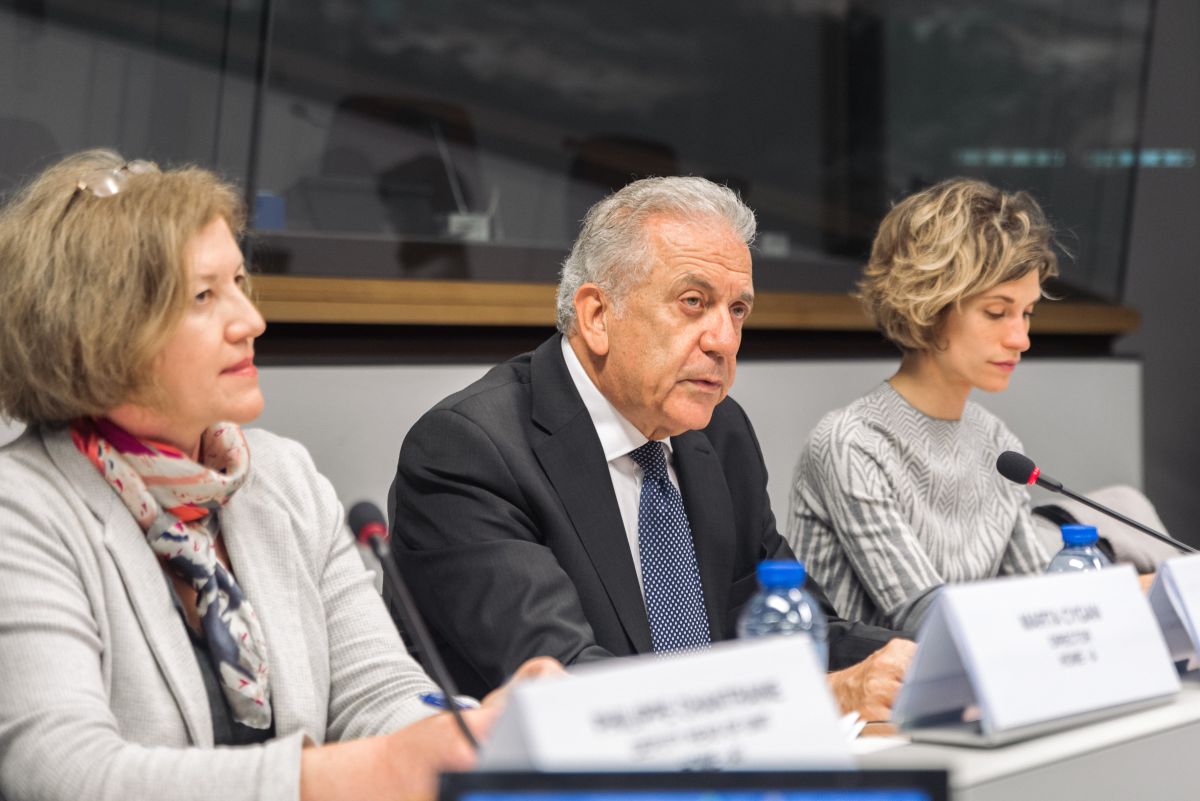 Reading Time:
< 1
minute
Today, the new measures to counter money laundering by criminal law enter into force across the EU. The new rules will ensure that dangerous criminals and terrorists face equally severe penalties for money laundering wherever they are in the EU, with a minimum term of imprisonment of 4 years.
Commissioner for Migration, Home Affairs and Citizenship Dimitris Avramopoulos said: "If we want to catch criminals and terrorists, we have to follow the money. Today, we are beefing up the EU's response to money laundering, making sure that criminals and terrorists no longer get away with illegally gained money and face deserved justice. A Europe that protects is a Europe that effectively prevents and prosecutes criminals."
Commissioner for the Security Union Julian King said: "Money laundering is a key tool used by terrorists and serious criminals to obtain funding – by harmonising the crime and the punishment across the EU, we can further close down the space in which they operate. Member States now need to implement the new rules without delay."
The Commission proposed to harmonise offences and sanctions for money laundering across the EU in December 2017. While all Member States currently criminalise money laundering the definitions of this crime as well as the penalties related to it differ across the EU, allowing criminals to effectively "window shop" and exploit the differences between national legislation.
With the new rules in force that will be no longer possible. Member States now have 24 months to implement the new rules into national law and notify the Commission accordingly.
The recent changes and all AML related topics will be highlighted during Prague Gaming Summit by the attending experts of the gambling industry in a special panel discussion. You can find more details on the following page.
Digital Single Market: EU negotiators reach a political agreement on free flow of non-personal data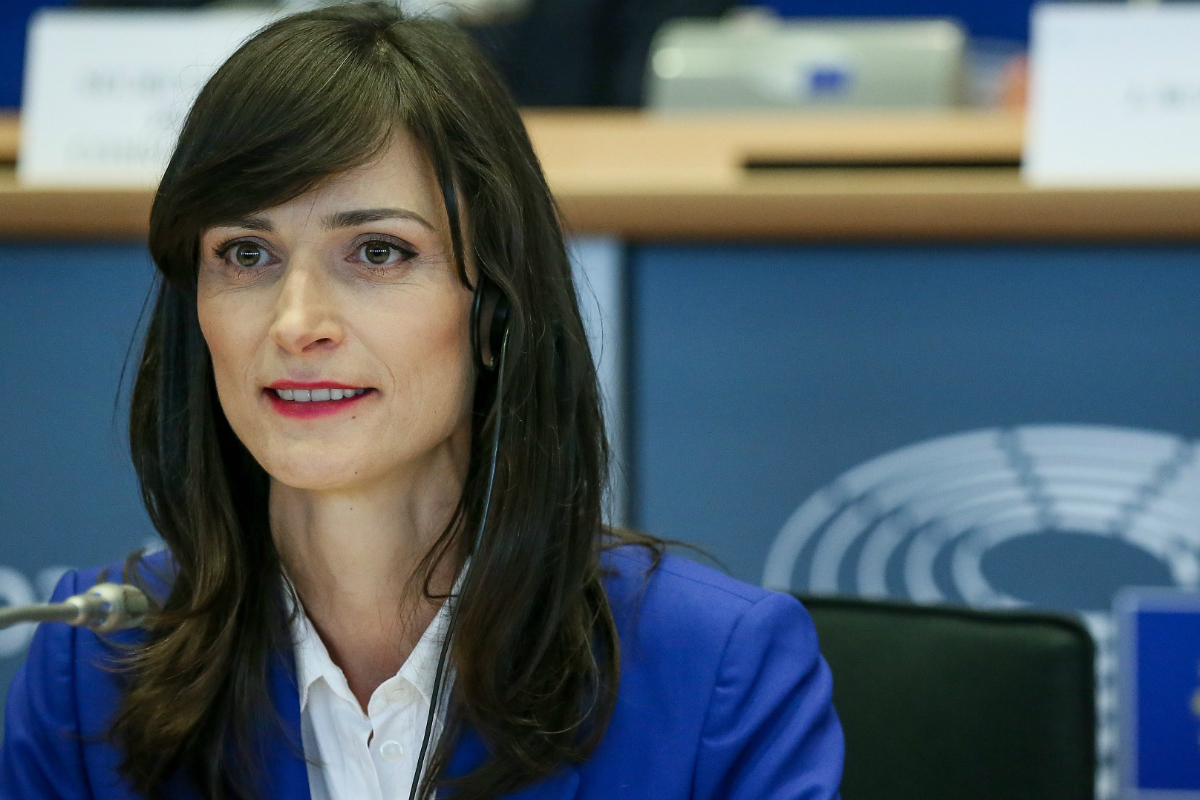 Reading Time:
2
minutes
Brussels, 19 June 2018 – Digital Single Market: EU negotiators reach a political agreement on free flow of non-personal data
The European Parliament, Council and the European Commission tonight reached a political agreement on new rules that will allow data to be stored and processed everywhere in the EU without unjustified restrictions. The new rules will also support the creation of a competitive data economy within the Digital Single Market.
Vice-President for the Digital Single Market Andrus Ansip said:"Data localisation restrictions are signs of protectionism for which there is no place in a single market. After free movement of people, goods, services and capital, we have made the next step with this agreement for a free flow of non-personal data to drive technological innovations and new business models and create a European data space for all types of data."
Commissioner for Digital Economy and Society Mariya Gabriel said: "Data is the backbone of today's digital economy and this proposal will help to build a common European data space. The European data economy can become a powerful driver for growth, create new jobs and open up new business models and innovation opportunities. With this agreement we are one step closer to completing the Digital Single Market by the end of 2018."
The new rules will remove barriers hindering the free flow of data, and boost Europe's economy by generating an estimated growth of up to 4% GDP by 2020.
The new free flow of non-personal data rules will:
Ensure the free flow of data across borders: The new rules set a framework for data storing and processing across the EU, prohibiting data localisation restrictions. Member States will have to communicate to the Commission any remaining or planned data localisation restrictions to the Commission in limited specific situations of public sector data processing. The Regulation on free flow of non-personal data has no impact on the application of the General Data Protection Regulation (GDPR), as it does not cover personal data. However, the two Regulations will function together to enable the free flow of any data – personal and non-personal – thus creating a single European space for data. In the case of a mixed dataset, the GDPR provision guaranteeing free flow of personal data will apply to the personal data part of the set, and the free flow of non-personal data principle will apply to the non-personal part.
Ensure data availability for regulatory control: Public authorities will be able to access data for scrutiny and supervisory control wherever it is stored or processed in the EU. Member States may sanction users that do not provide access to data stored in another Member State.
Encourage creation of codes of conduct for cloud services to facilitate switching between cloud service providers under clear deadlines. This will make the market for cloud services more flexible and the data services in the EU more affordable.
The agreed measures are in line with existing rules for the free movement and portability of personal data in the EU.
Background
The Commission presented a framework for the free flow of non-personal data in September 2017 as a part of President Jean-Claude Juncker's State of the Union address to unlock the full potential of the European Data Economy. It was announced as one of the key actions in the mid-term review of the Digital Single Market strategy.