Activision Blizzard teams up with Nielsen to value Esports brands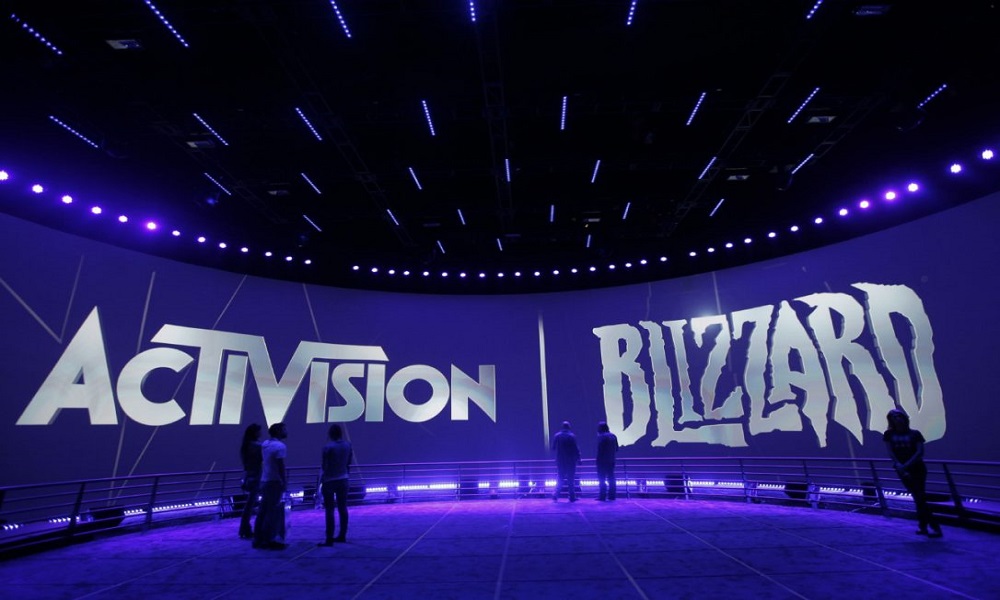 Reading Time:
1
minute
Activision Blizzard, a California-based video game publisher, has announced its deal with Nielsen, the global measurement and data analytics company,  to track and value esports brand investments.
Nielsen will utilise the same methodology that it deploys for tracking traditional sports brands to assess brand exposure in Activision Blizzard esports events across different titles, formats, and geographic locations. The company will begin tracking with Blizzard Entertainment's Overwatch League, Overwatch World Cup, and Overwatch Contenders this year, along with Activision's Call of Duty World League. It will then expand to other esports programmes in 2019.
The global Esports economy is estimated to reach $906 million this year, according to research company Newzoo. The majority of this revenue (77%) will come directly via sponsorships and advertising – that is, from endemic and non-endemic brands investing in the industry – and indirectly via media rights and content licenses. According to Newzoo, the companies will spend $694 million in 2018, a 48% increase from last year.
"As esports continues to mature and reach its potential as a stand-alone business, we're determined to lead the way and develop best practices for brands and advertisers," said Pete Vlastelica, CEO of Activision Blizzard Esports Leagues. "We're excited to partner with the most experienced and respected measurement service in Nielsen and continue building on our foundation of the best esports leagues in the world."
Source: variety.com
Mercedes takes the double in F1 New Balance Esports Pro Series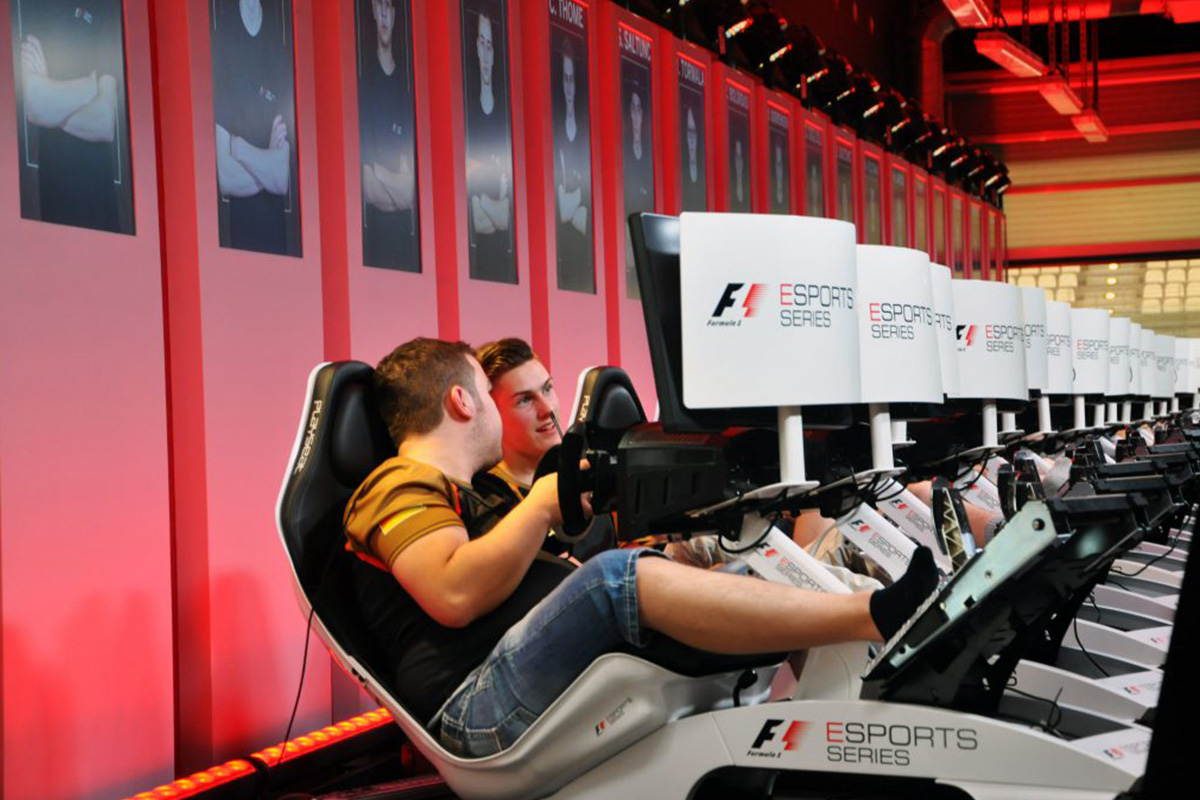 Reading Time:
5
minutes
In a dramatic climax to the F1 New Balance Esports Pro Series, Brendon Leigh has secured yesterday night at the Gfinity Arena in London his second Drivers' Championship title in a row after the 2017 success in Abu Dhabi. His clear dominance of the Series, combined with teammate Daniel Bereznay's second place, also propelled Mercedes AMG Petronas Esports to victory in the Teams' Championship.
Having dominated Formula 1 in both the real and virtual worlds, Mercedes had yet few more trophies to take home this season. Emulating Lewis Hamilton's recent victory, Brendon Leigh also demonstrated he is a force to be reckoned with in the virtual world, having controlled much of the racing across the Series to secure his second title with one race to go.
On the Hockenheim circuit Salih Saltunc gave Sauber F1 Esports Team their first success in the Pro Series, with Leigh and Joni Tormala (Red Bull Racing Esports Team) respectively on the 2nd and 3rd steps of the podium. Singapore's Marina Bay track saw another success for Leigh, who dominated the race, finishing with a 3.8s margin over Williams Esports' Alvaro Carreton. Marcel Kiefer (Hype Energy eForce India) completed the podium. By the end of rounds seven and eight, Leigh was leading the driver standings with 171 points, followed by teammate Bereznay and Toro Rosso's Frederik Rasmussen in third.
The Circuit of the Americas in Austin, USA was the stage for a penalty filled penultimate race. However, Leigh remained dominant from pole to finish, crossing the line comfortably in the lead to secure his second title. He was followed by teammate Bereznay to seal a one two for Mercedes, inching the team closer to the Teams' title. Scuderia Toro Rosso Esports Team's Patrick Holzmann rounded out the podium in third.
The final, adrenaline fuelled race of the Series took place at the Yas Marina Circuit in Abu Dhabi. With double points on offer and a cut of the $200,000 prize fund at stake, there was all to fight for in the Teams' Championship. A dramatic penultimate lap saw a three-car battle between Leigh, Bereznay and Rasmussen emerge, which eventually resulted in Leigh being given a penalty for exceeding the track limits. McLaren Shadow's Bono Huis used the battle to his advantage, catching up with the leading pack on the final lap. In a nail-biting finish to a hard-fought race Bereznay secured first place in the final race of the Series, followed by Huis and Rasmussen in third.
Asked about how he felt after securing the drivers' title with a 50 point margin over the runner-up, Leigh said, "I can't say where my head is at, I'm feeling very emotional. I just want to say thank you to Mercedes AMG Petronas Esports, we've put in hours of practice. I spent the last few laps enjoying it, you can never relax, but I was enjoying the moment."
Christian Dixon of Mercedes AMG Petronas Esports added, "To win the first F1 Esports Teams' Championship in our inaugural season is a great result for Mercedes – and it really shows how much work everyone put into this. Winning the team title by finishing one-two in the Drivers' Championship is testimony to the outstanding skills of both Brendon, Dani and the whole team behind them. They've been super committed in the preparation, pushing each other to continuously raise the bar. It's been really rewarding to watch the hard work from the entire team be converted into great results on track."
The final Pro Series event was streamed live via Facebook and broadcast globally on selected TV networks. Viewing figures for the whole Series are expected to be strong, with the first live event accumulating 23m impressions and 3.2m views on social media, bringing the excitement and exhilaration of Formula 1 to a new generation of fans across the globe.
The F1 New Balance Esports Pro Series has brought together the most talented motorsport gamers in the world for the second year in a row. This year, the drivers had a once-in-a-lifetime opportunity to race with the backing of some of the most prestigious names in motor racing following an intensive selection process.
The Pro Series comprised of three live events held at London's Gfinity Esports Arena, with drivers competing for the coveted prize fund of $200,000 – allocated to the teams based on their positions in the team standings.
The Pro Series is the exciting finale of the award-winning F1 New Balance Esports Series, which saw 66,000 players compete over four online qualifying rounds earlier in the year to secure a coveted place in the inaugural F1 Esports Pro Draft in July. At which they completed 1.1 million laps in F1 2017, the official game of the FIA FORMULA ONE WORLD CHAMPIONSHIP™ on the PlayStation®4 computer entertainment system, the Xbox One family of devices including the Xbox One X and PC. The Pro Series is the first time that the competing drivers have raced on F1 2018, which was released on 24th August 2018.
DRIVER STANDINGS
BRENDON LEIGH Mercedes AMG Petronas Esports 216
DANIEL BEREZNAY Mercedes AMG Petronas Esports 166
FREDERIK RASMUSSEN Scuderia Toro Rosso Esports Team 127
SALIH SALTUNC Sauber F1 Esports Team 83
MARCEL KIEFER Hype Energy eForce India 65
TEAM STANDINGS
Mercedes AMG-Petronas Esports 382
Scuderia Toro Rosso Esports Team 210
Sauber F1 Esports Team 119
McLaren Shadow 101
Hype Energy eForce India 99
Julian Tan, Head of Growth & F1 Esports at Formula 1 said: "Over 66,000 players competed in this year's F1 New Balance Esports Series, and tonight's final saw the best of the very best race as part of their real F1 teams. We'd like to congratulate Brendon Leigh and Mercedes on their championship titles, and all the teams and drivers for making this such an exciting Series. By its very nature esports delivers thrilling racing, thanks to the equalised cars and the willingness of drivers to take risks – but, the skill and talent demonstrated has also been incredible. Hours of dedicated practice by the drivers and the investment in training made by the Formula 1 teams has fuelled some extremely exciting on-track drama. Millions of fans around the world have watched the white-knuckle ride that was this year's Series unfold, bringing the exhilaration of Formula 1 to a new generation of fans across the globe."
Paul Jeal, F1 Franchise Director at Codemasters said: "The F1 Esports Series 2018 has been a huge success. A breath-taking spectacle of racing and a fantastic showcase for our F1 2018 game. It was great to see several different winners over the course of the season, from several different teams – helped by the drivers racing with equal car performance. Ultimately though, as in the real world of F1, it's a huge congratulations to Mercedes for winning the first ever F1 Esports Teams Championship in comprehensive fashion, and to both of their drivers Brendon Leigh and Daniel Bereznay. Special congratulations go out to Brendon, who is now an F1 Esports Double Champion, with some fantastic drives and hugely consistent performances throughout. We cannot wait for the next Series to begin."
Mark Brittain, Chief Commercial Officer at Gfinity said: "The 2018 F1 New Balance Esports Series saved the best to last and delivered an adrenaline-fueled experience that had everyone at the Gfinity Arena and the millions watching around the world out of their seats. As the real and digital sporting landscapes continue to converge, the final weekend demonstrated perfectly the opportunities that exist to sports rights holders and brands wishing to enter the exciting esports sector. The younger generation has truly embraced the F1 Esports Series and the competition is creating the F1 fan of the future."
The F1 New Balance Esports Series is operated in partnership with Codemasters, the developer and publisher of the official Formula 1 video game franchise and Gfinity, one of the world's leading esports companies. New Balance was recently named the title sponsor of the competition, joining the established sponsors DHL and Fanatec.
For more information on the F1 New Balance Esports Series visit www.f1esports.com
UltraPlay kicks off EEGS and BEGE with betting on eSports and US sports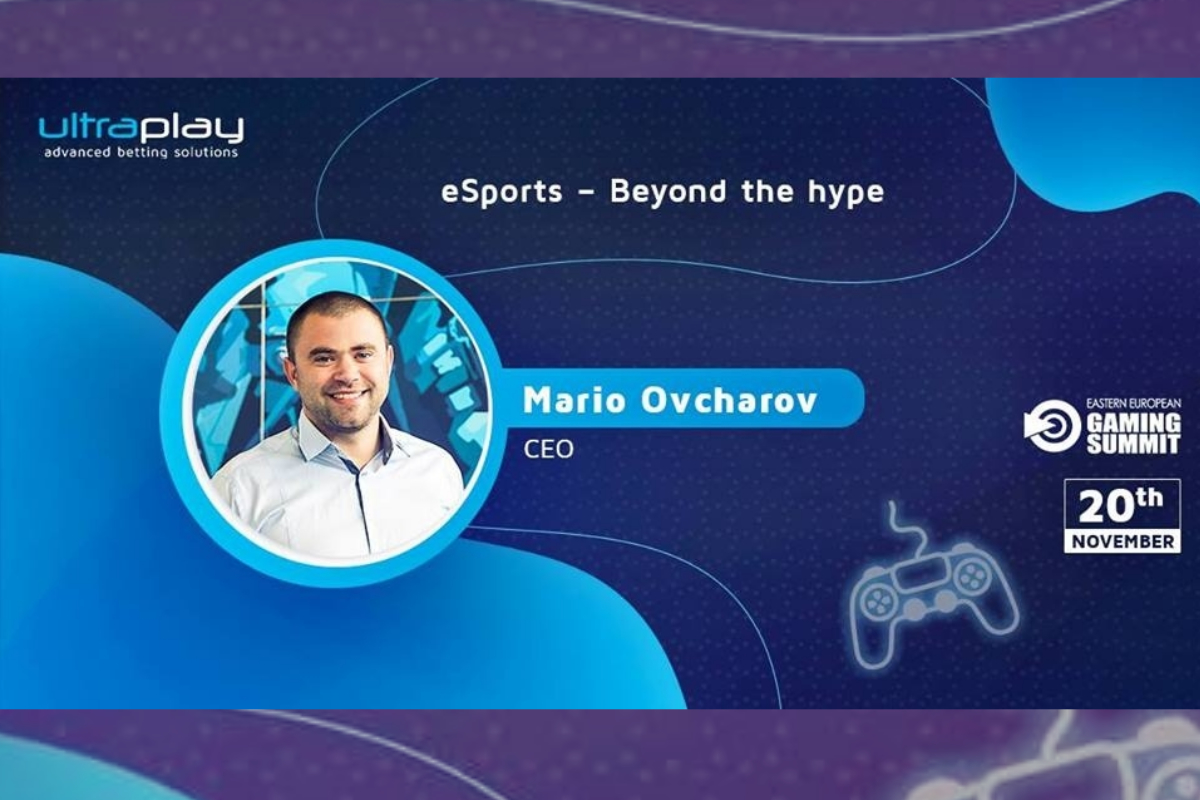 Reading Time:
2
minutes
UltraPlay will attend the Eastern European Gaming Summit (20th November) and BEGExpo (21-22 November). The company's CEO Mario Ovcharov, and Head of Trading, Peter Ivanov, have much to share on eSports and US sports and how vital it is for the gaming business, especially in Eastern Europe, and how operators can benefit from both gaming verticals.
On 20th of November, Mario Ovcharov, will be a part of the discussion panel "eSports – Beyond the hype". Along with other professionals he will discuss the future and current state of eSports. UltraPlay's collected data and case-studies on eSports shows that eSports has a completely new audience, the Millennials who bet predominantly on eSports and this trend will continue to grow. The top 3 eSports titles are responsible for more than 60% of the betting volume, but extensive coverage is vital as it is the initial impression of the potential bettor, and very much like in regular sports live betting is preferred.
Also on the 20th of November, Peter Ivanov, will have a presentation on "How do punters bet on US Sports". As the Head of Trading at UltraPlay, Peter has excellent knowledge of the worldwide sports gambling market. Some of the highlights in the presentation will cover:
The US sport punter: expectations and behavior
The situation of the US Market
Opportunities in the US Market
To learn more on how US sports differs from the one in Europe, don't miss the chance to hear more on the broad experience and insights UltraPlay can share and discuss it further on.
On 22nd November Mario Ovcharov will have a short presentation in the Sales Pitch Zone of BEGE on "How to attract the eSports audience to your betting brand". Esports revenue is expected to surpass $1 billion by 2019, it has overtaken golf and rugby in terms of popularity, and the company's CEO will share with operators and all interested to enter this very specific market how their business can get the most out of it.
UltraPlay envisions eSports as a constantly growing sector. Company's experience shows that being in the gaming business, paying attention to it is a must. This industry has been growing for the past 15 years recording a tremendous boost in the last 4 years.
Meet and greet UltraPlay's team at EEGS and BEGE Expo from 20th to 22nd of November in Sofia, Bulgaria.
About UltraPlay:
UltraPlay is a modern technological company, founded in 2010, with the core ambition to offer innovative approach to the online gaming industry by providing advanced betting solutions, focused on eSports, sports betting, casino, live betting and bitcoin solutions.
Assembled by a team of iGaming professionals with vast experience in betting product development, operations, eSports and marketing, UltraPlay is a trusted partner for delivering superior sports software and odds products to its customers. Learn more about the company here: www.ultraplay.co
Hyundai Accelerates Into Esports as Official Automotive Partner of the Red Bull Conquest Finals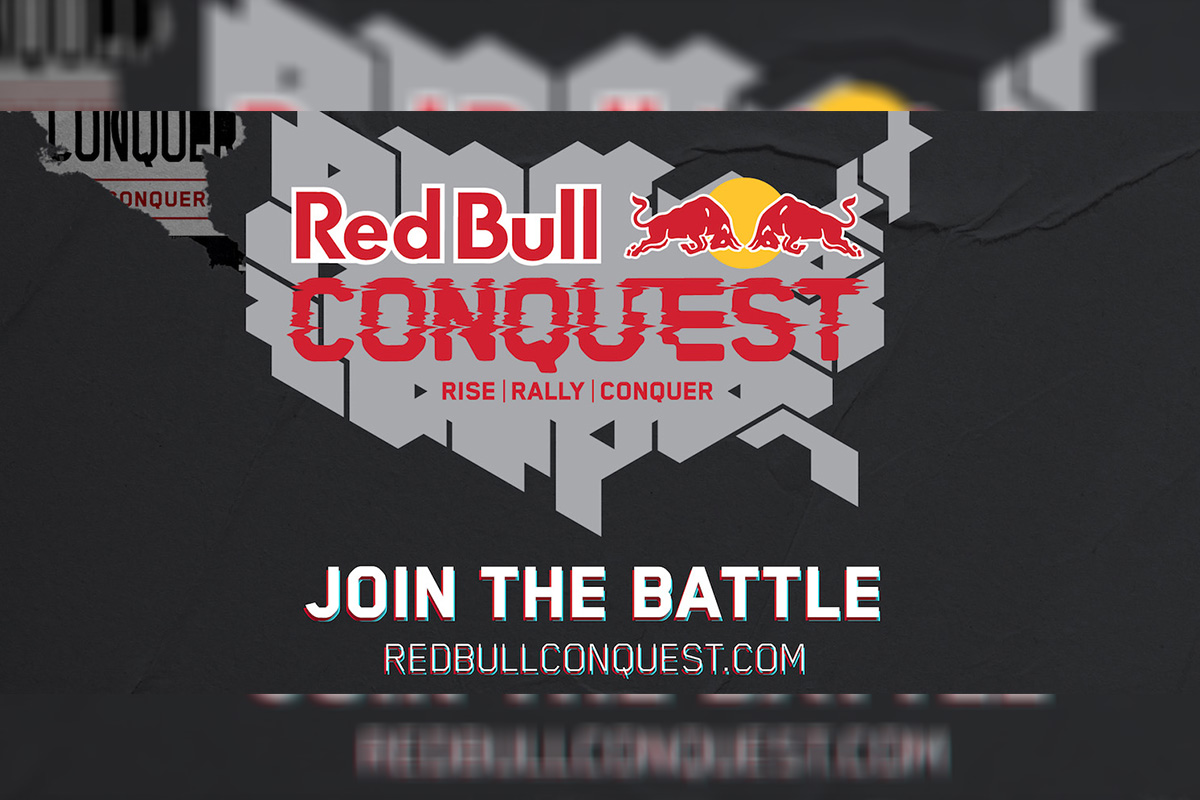 Reading Time:
2
minutes
– Hyundai sponsors the Red Bull Conquest finals in Washington, D.C. on November 16-18
– Red Bull Conquest showcases the nation's top regional fighting-game players
– 2019 Veloster N will be on display throughout the event
– Hyundai offering themed fan activations inside the venue for attendees
America's best fighting-game players descend upon the nation's capital this weekend for the Red Bull Conquest finals, where regional fighting game champions in Street Fighter® V: Arcade Edition, TEKKEN 7, and Guilty Gear Xrd REV2 from 15 U.S. cities and online will slug it out to determine the best fighting game region in the nation.
Hyundai proudly joins the fray as the event's official automotive partner, showcasing the exciting new 2019 Veloster N and delivering themed fan experiences for attendees throughout the weekend.
"We've all witnessed the remarkable growth and impact of esports, and the passion surrounding it is infectious. Partnering with Red Bull at this event is a perfect scenario for us," said Dean Evans, CMO, Hyundai Motor America. "These top players and the fans who come to watch them are enthusiasts who take performing at a high level extremely seriously. At the same time, they understand that it's all about the fun in the end. That's why we're excited to be involved and have Veloster N prominently featured this weekend. This car is completely aligned with that mindset: no-nonsense performance in pursuit of everyday fun."
All Red Bull Conquest attendees will be greeted by the 2019 Hyundai Veloster N, which will be displayed throughout the weekend outside the entrance to Washington's brand-new Entertainment and Sports Arena, the event's host venue. Inside the main gaming arena, Hyundai and Red Bull are teaming up to provide a fun, unique photo-op where guests can act out their favorite characters from the Tekken & Street Fighter games, complete with props, in a 360-degree green-screen environment. Fans will be able to choose from six different fighting game backdrops and have the photos emailed to them for sharing on their social-media channels.
For more on Red Bull Conquest, a complete schedule of events, and to buy tickets, visit redbullconquest.com.
About Red Bull Conquest:
Red Bull Conquest is a regional fighting game circuit empowering competitors to represent their local fighting game scene and embark on the journey to: RISE. RALLY. CONQUER. After traveling to 15 qualifiers across the United States, with one additional online qualifier, competitors will meet in Washington, DC on November 16 – 18 to determine which region has the best players in Street Fighter V: Arcade Edition, TEKKEN 7, and Guilty Gear Xrd REV2.
Hyundai Motor America:
Hyundai Motor America is focused on delivering an outstanding customer experience grounded in design leadership, engineering excellence and exceptional value in every vehicle we sell. Hyundai's technology-rich product lineup of cars, SUVs and alternative-powered electric and fuel cell vehicles is backed by Hyundai Assurance—our promise to deliver peace of mind to our customers. Hyundai vehicles are sold and serviced through more than 830 dealerships nationwide and the majority sold in the U.S. are built at U.S. manufacturing facilities, including Hyundai Motor Manufacturing Alabama. Hyundai Motor America is headquartered in Fountain Valley, California, and is a subsidiary of Hyundai Motor Company of Korea.
Source: Hyundai Motor America