Kambi Group plc signs multi-channel deal with Stanleybet Romania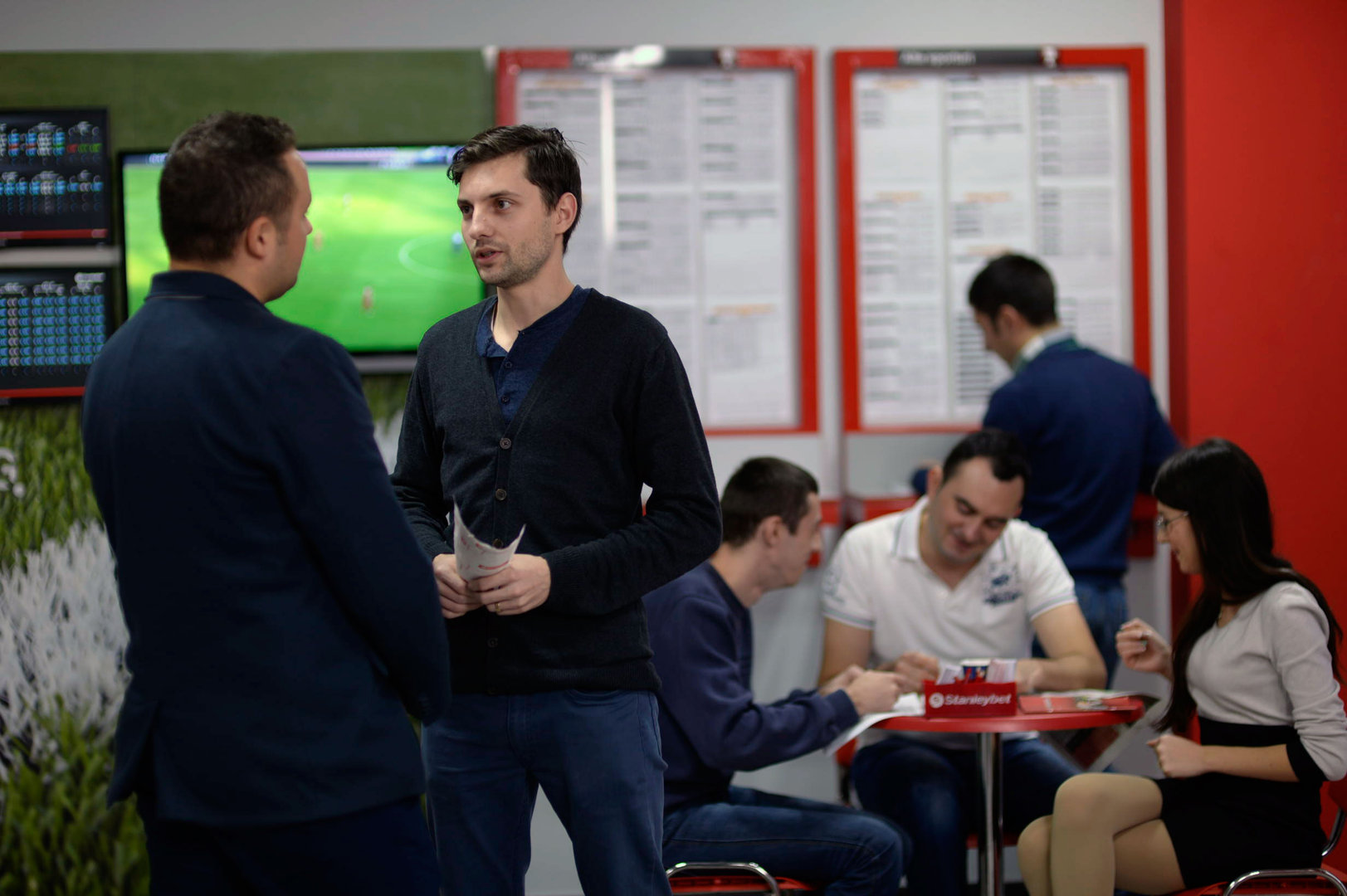 Reading Time:
3
minutes
Malta, 19 April, 2018 – Kambi Group signs multi-channel deal with Stanleybet Romania
Leading Romanian operator to migrate to the Kambi Sportsbook both online and across its 300-plus high-street shops
Kambi Group plc has signed a deal with leading Romanian operator Stanleybet Romania to provide its award-winning Sportsbook across the company's online and retail channels.
Stanleybet Romania is one of the largest sports betting operators in the regulated Romanian market. Having launched in 2004, the operator now has more than 300 shops and a growing online presence.
The deal follows an extensive tender process, with Stanleybet Romania careful to select a trusted partner with the ability to provide a secure and high-quality sportsbook, as well as the differentiation capabilities required to succeed in the competitive local market.
The long-term agreement will initially see Stanleybet Romania transition its online customers to Kambi's award-winning Sportsbook platform, which will be integrated into an Oryx Gaming player management system.
The integration and migration is expected to be completed in a matter of weeks and ahead of this summer's football World Cup, highlighting both Kambi's scalable technology and industry-leading speed to market.
Following the online upgrade, Stanleybet Romania will launch Kambi's retail solution, which will be adapted in partnership to ensure a smooth transition for Stanleybet Romania customers. The roll-out is expected to begin in H2 2019.
Kambi expects the deal will have a moderate impact on 2018 revenues, although the partnership will deliver a more significant source of income in future years.
"As one of the strongest sports betting brands in Romania, I'm delighted Stanleybet Romania has chosen Kambi and our market-leading Sportsbook to springboard the company to its next phase of growth," Kristian Nylen, Kambi Chief Executive, said.
"The agreement reflects the strength of our multi-channel offer, as well as the flexibility of the Kambi Sportsbook, with Stanleybet keen to offer their customers a unique and differentiated sports betting experience," he added.
Sorin Georgescu, Stanleybet Romania Chief Executive, commented: "This partnership is a key milestone for Stanleybet Romania's evolution in the local market. During the tender process, it quickly became clear Kambi not only had the best sportsbook in the field but also possessed the most sophisticated proprietary technology in the industry.
"Our mission is to offer our customers the best sports betting experience possible and by partnering with Kambi we will be able to do exactly that, with the added flexibility to differentiate and stay true to the strong Stanleybet Romania brand," he added.
For further information, please contact:
Kambi Group plc
Kristian Nylen, Chief Executive Officer
David Kenyon, Chief Financial Officer
+44 203 617 7270
www.kambi.com
About Kambi
Kambi is a provider of premium sports betting services to licensed B2C gaming and gambling operators.  Kambi Group plc is listed on First North at Nasdaq Stockholm. Our services encompass a broad offering from frontend user interface through to odds compiling, customer intelligence and risk management, built on an in-house developed software platform. Kambi's 17 customers include Kindred Group, 888, Paf, Televisa, LeoVegas, Mr Green and Napoleon Games. Kambi employs more than 600 staff across offices in Malta (headquarters), Bucharest, London, Manila, Stockholm and Sydney.
Kambi utilises a best of breed security approach.  Kambi is a member of WLA, EL, Cibelae and is eCOGRA and ISO 27001 certified.  Kambi Group plc is listed on First North at Nasdaq Stockholm under the symbol "KAMBI". The Company's Certified Advisor is Redeye AB.
Disclaimer: The information in this press release is such that Kambi Group plc is required to disclose under the EU Directive of Market Abuse Regulation and the Swedish Securities Market Act.
The information in this report was sent for publication on Thursday, 19 April 2018 at 15:15 CET by CEO Kristian Nylén.
About Stanleybet Romania
Stanleybet Romania offers its services through land-based betting outlets and online through www.stanleybet.ro. The company has more than 14 years of experience in the local market, becoming one of the most trusted sports betting brands in Romania and proving its ability to continuously innovate and adapt to the market's trends and preferences. With a business model built around three main pillars: customers, innovation and high-quality products, Stanleybet Romania is one of the leading operators in the local market. Its land-based network is made up of more than 300 shops while the online platform services thousands of players. The Stanleybet Romania business consists of a team of 1,200 employees who all think, work and act in line with their customers' needs.
Romanian Gambling Industry update with Cosmina Simion (NNDKP) at CEEGC Budapest 2018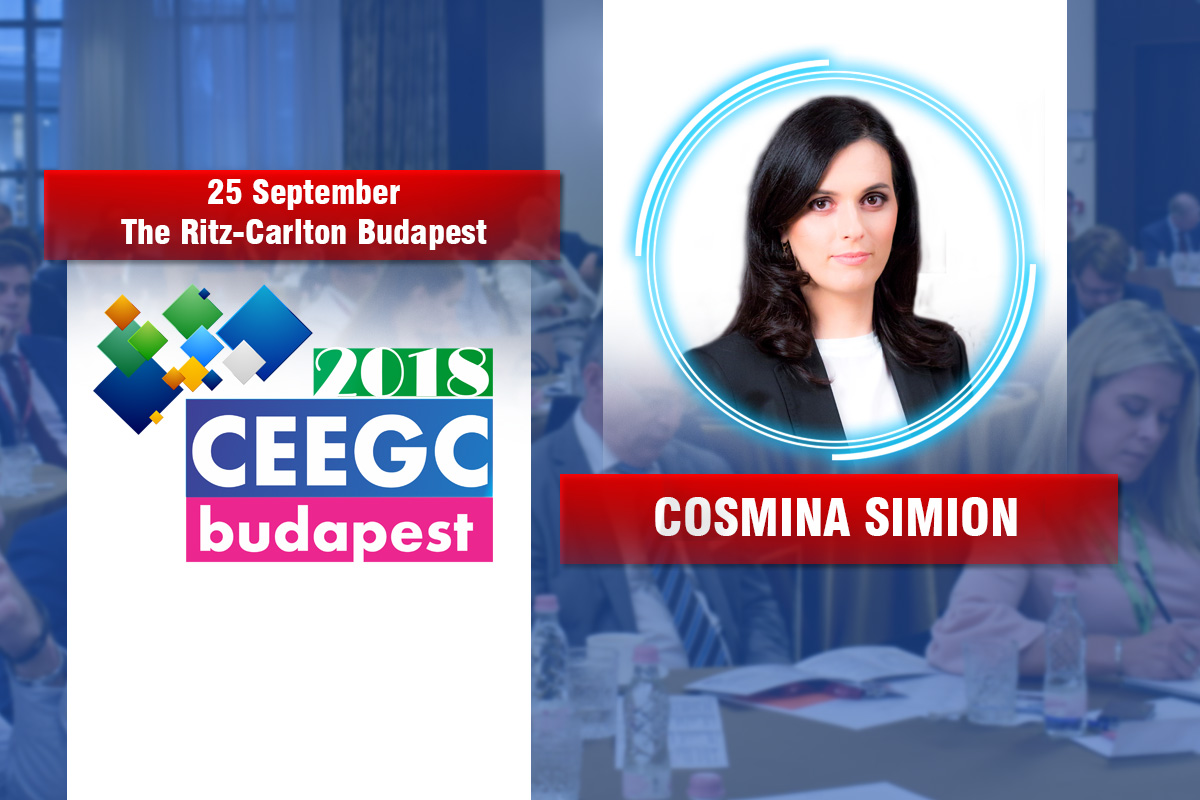 Reading Time:
2
minutes
Budapest – 20 August 2018 – Since the regulation of the Romanian gambling industry, most of the large brands have obtained licenses to offer their services on the territory of the country. There is no doubt that the industry in the region is booming when it comes to licensing, but what makes the Romanian markets so popular among regulated gambling markets in this part of Europe.
We are honored to announce the latest speaker who will join the "Focus on Eastern Europe" panel discussion and share the insights of the Romanian gambling industry.
Cosmina Simion (NNDKP – Nestor Nestor Diculescu Kingston Petersen) an expert, who is often quoted in the industry portals and magazines and has extensive knowledge about the up and downs of the gambling industry in Romania compared to other jurisdictions.
About Cosmina Simion
Cosmina Simion co-heads the Gaming and Consumer Protection & Advertising practices of NNDKP, a preeminent business law firm in Romania. In addition to the gambling industry, her practice focuses on IP/IT, media & entertainment and online industries, having acquired a strong expertise in these fields in her 19 years of professional activity.
In the gaming field, her experience encompasses the full range of regulatory and operational gaming aspects, assisting betting and gaming operators, software & platform suppliers, financial services providers, auditors & certifiers, industry relevant associations or marketing affiliates.
Cosmina has also been actively involved in the review and drafting of the gaming legal framework (primary and secondary legislation), including representing clients before the Romanian regulator.
Previous coordination roles include heading the IP, media and technology practice of a Tier 1 global law firm, and acting as an in-house counsel at a US media group.
Cosmina is acknowledged as Leading Individual in the field of Gambling law by Legal500, being the only Romanian lawyer included in the highest band of the rankings.
She is a General Member of IMGL.
Make sure you grab your seat in time and attend the most prestigious boutique style gaming event which gathers C-level executives yearly in one of Europe's most visited city. Register here!
You can browse the full agenda and already confirmed speaker list on the following link.
BetConstruct attends the Entertainment Arena Expo 2018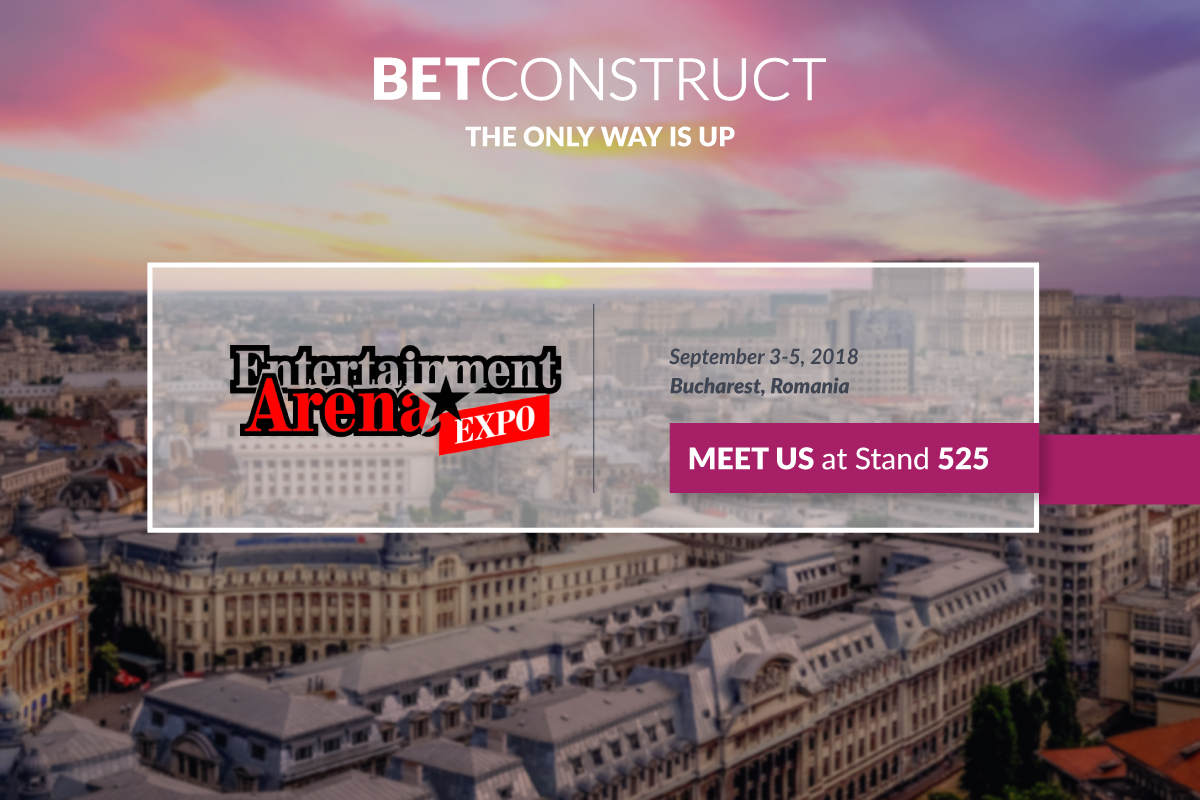 Reading Time:
2
minutes
BetConstruct has a major gaming event in the European region ahead, the Entertainment Arena Expo in Bucharest, Romania.
The three day event starts from September 3 offering a perfect opportunity for BetConstruct to showcase its gaming and betting verticals alongside other significant developments of the company. At Stand 525 we will demonstrate the latest additions to our offerings including Sportsbook, RNG & Live Casinos, Virtual Sports and Retail Solutions with a recently secured Romanian Class II Licence for land-based operations.
To start a business with our products and services and become an independent operator we have SpringBME. The platform opens the door to the vast world of gaming, betting and data feed solutions with transparent pricing and a growing number of licences secured from the most reputable gambling authorities.
"Romanian gaming market has reached a high level of transparency and keeps on improving its regulatory framework," says Aza Andreasyan, business development executive at BetConstruct. "BetConstruct closely follows the updates regarding the tax changes in gambling and data protection regulation in Romania to offer perfected solutions tailored for this market."
Apart from talking gaming and betting, we will share our thoughts and expertise in obtaining licences and managing fraud and risk as well as industry-recognized customer service.
BOOK A MEETING: http://bit.ly/RegisterArenaExpo

About BetConstruct:
BetConstruct is an award-winning developer and provider of online and land-based gaming solutions with development, sales and service centers in 15 countries.
BetConstruct's innovative and proven offerings include an extensive range of products and services, including Sportsbook, Sports Data Solutions, Retail Solutions, RNG & Live Dealer Casino, VR Casino, Poker, Skill Games, Fantasy Sports, Social Platform and more. The latest addition is the industry-first complete management infrastructure, SpringBME (Business Management Environment).
All partners benefit from the BetConstruct Spring platform with its powerful back office tools and all-inclusive services that empower operators' growth and help contain their costs. From stand-alone set up to turn-key and white label solutions, BetConstruct offers its partners unfettered opportunity to succeed.
Unibet The New Official Partner Of FC Dinamo Bucharest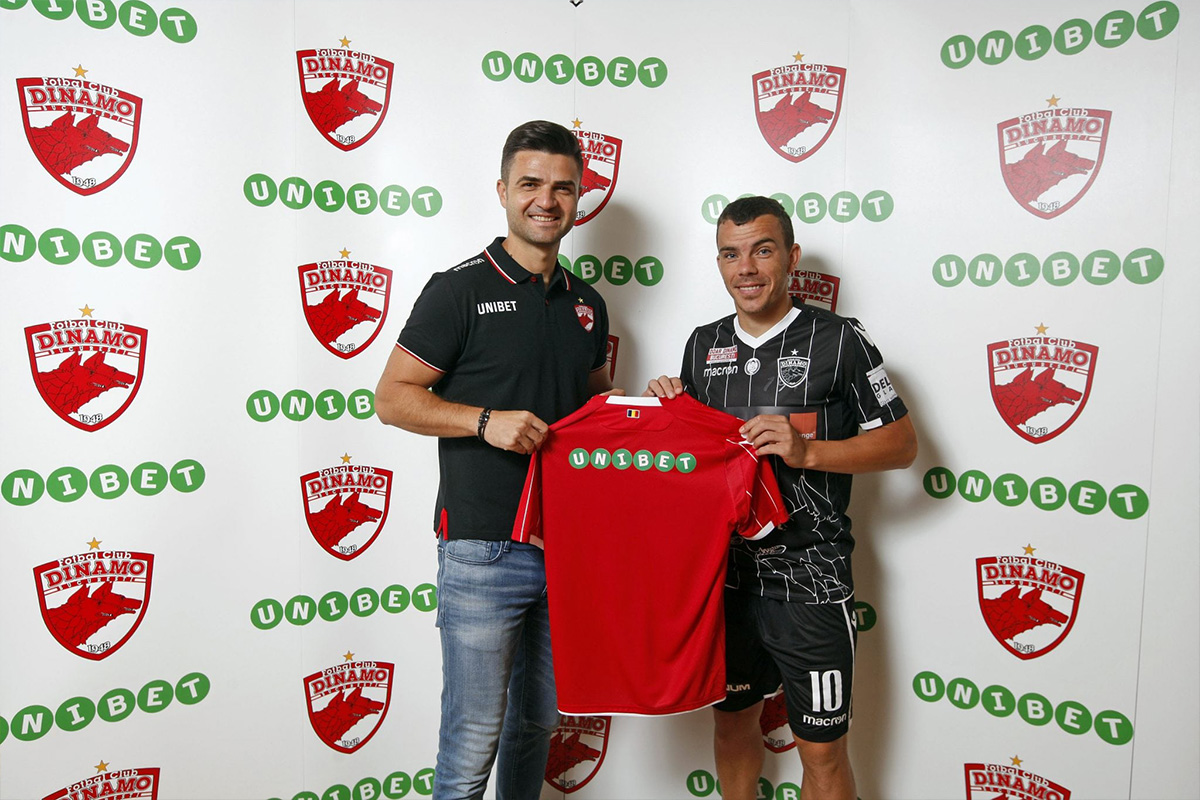 Reading Time:
2
minutes
FC Dinamo Bucharest announces a new long-lasting partnership with one of the most prestigious online bookmakers in the country, Unibet.
"Unibet has shown us that it has the expertise and the passion to become more than a sponsor for Dinamo. Together, we are on the way, in a partnership through which, together with the financial component, which will help to balance the club, we want to we have a series of unprecedented experiences for Dinamo fans. "In concretizing this partnership, it was a great deal to us that Unibet is one of the players that puts great emphasis on responsible gaming." – Alexandru David – President of FC Dinamo Bucharest.
"Unibet has proved to be the most serious operator of sports betting in Romania. Dinamo is a team of tradition with a spectacular game and the partnership between us and a betting operator that puts the players first comes as a normal step. we are glad that they came with us because we are in a moment when we have to collect the rows and bring Dinamo back where it is. " – Ionel Dănciulescu, General Manager FC Dinamo Bucharest.
By signing this partnership, Unibet becomes the official betting partner of FC Dinamo Bucharest. This partnership is the first step in a long-term project in which we want to involve the entire Dinamo community in time.
Lucian Prisecaru, Country Manager of Unibet for Romania, said: "We are glad to announce that Unibet has become an official partner of Dinamo Bucharest. The three values ​​of Unibet, friendship, passion and expertise are perfectly intertwined with Dinamo's vision and ambitions. We want together to give club supporters as many pleasant surprises and unforgettable experiences alongside their idols, and we want together to achieve the most daring goals. "
Dinamo thus joins a portfolio of teams and competitions that Unibet, part of the Kindred group, supports as partners: PSG, Aston Villa, Italian Cycling Tour, or Jupiler Pro League.
Source: Kindred Group