Gaming Innovators 2018 panel discussion in Riga with Tal Itzhak Ron, Max Krupyshev, Joakim Renman, Satenik Danielyan and Kirill Bykov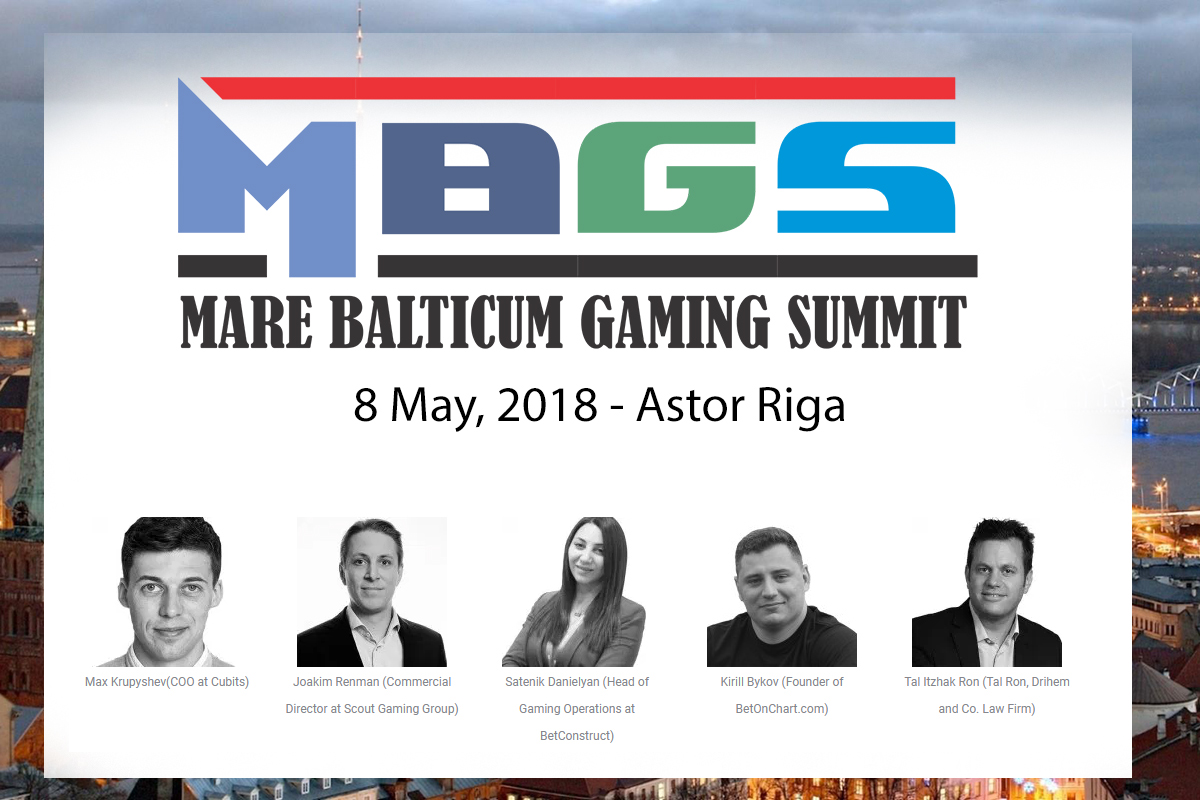 Reading Time:
4
minutes
Riga – 3 May 2018 – There are only 5 days left until the inaugural Mare Balticum Gaming Summit opens its doors for delegates from all around the world for a day of learning and networking.
The event will be held on the 8th of May at Astor Riga and will include panel discussions about the gambling industry in Latvia, Lithuania and Estonia. Besides the Baltic regulatory updates, the event will also feature two "fireside chats" about Responsible Gambling and Updates of the German market.
To make things even more interesting, the learning will include an IMGL MasterClass which will focus on the developments of the gambling industry in Denmark and Sweden, and two panels dedicated to innovation and GDPR.
Full details about the agenda can be found on the following link.
As the Innovation Talks have become a tradition at the events organized by European Gaming Media and Events, the Mare Balticum Gaming Summit will also feature such a panel discussion.
The title of the panel is "Innovation Talks Live – Gaming Innovators 2018" and will be moderated by Tal Itzhak Ron (Tal Ron, Drihem and Co. Law Firm).
The expert speakers who will join the panel discussion are Max Krupyshev (COO at Cubits), Joakim Renman (Commercial Director at Scout Gaming Group), Satenik Danielyan (Head of Gaming Operations at BetConstruct) and Kirill Bykov (Founder of Faunus Group).
Satenik Danielyan (Head of Gaming Operations at BetConstruct)
Satenik Danielian is the head of Spring BME (Business Management Environment) operations in BetConstruct. She started as key account manager at BetConstruct and has actively participated in evolution of B2B support acting as the head of Account Management and B2B line.
Max Krupyshev (Head of Crypto business at Cubits)
Max has a Bachelor's degree in Physics and Master's in Business Administration. He heard about Bitcoin for the first time in late 2013 right after completing his Master's degree in Management. Max was immediately inspired by the innovative and disruptive technology behind Bitcoin and quickly made a name for himself in his local Bitcoin community in Kiev.
Eventually, Max's passion for Bitcoin drove him to co-found a Kiev-based software development studio and to found the Bitcoin Foundation Ukraine and Satoshi Square Kiev. Max has also worked for one of the biggest Bitcoin Cloud mining platforms prior to becoming Product manager and later Chief Operating Officer at Cubits.
Today Cubits.com is a leading Bitcoin Payment provider in Europe and a well known platform where customers can Buy and Sell bitcoin using classical financial instruments.
Joakim Renman (Commercial Director at Scout Gaming Group)
Commercial Director at Scout Gaming Group. 10+ years hands-on experience going from B2C Poker to B2B casino and betting.  Been focused primarily on Commercial, Product and Regulatory development. Natural positive outlook on the future, technology and in particular passionate about understanding market movements.
Kirill Bykov (Founder of Faunus Group)
Kirill is a founder of Faunus Group which includes several digital marketing companies starting from software development and data analytics to biggest affiliatie network and conferences organisation. Graduated from Bauman Moscow State Technical University, Kirill started as a developer of banking and trading systems before founding his first company in 2008. With over 10 years of experience in finance and gambling industries Kirill is responsible for business development, strategy and innovations inside the Faunus Group, focusing now on next-gen live sports betting products.
Moderator: Tal Itzhak Ron (Tal Ron, Drihem and Co. Law Firm)
General Member of International Masters of Gaming Law (IMGL), practicing in Hi Tech, Mobile Applications law, Digital Media, i-Gaming and Financial Entertainment law.
Tal graduated from Haifa University School of Law (LL.B.) and Faculty of Computer Science (B.Sc.), and while working as a software developer at a publicly traded software company, NESS Technologies group, has further obtained a Master's Degree in Computer Science from Bar Ilan University (M.Sc). Tal established Tal Ron, Drihem & Co., Law Firm in 2003, focusing on Online Trading, Ad Tech, Hi Tech, M&A, Fin Tech and iGaming, quickly becoming one of the first international law firms practicing solely on these areas, advising top-tier international clients in these fields.
Over the years, Tal gained extensive knowledge in Financial and Gaming regulation, International Taxation and Payment services. Today his team of highly seasoned attorneys and partnering professionals headquartered in Tel Aviv and operating from 8 offices around the world, offers an international one-stop shop for all legal, incorporation, banking, M&A and licensing needs.
Make sure you register in order to get a chance to networking with the representatives of Betsson, Cubits, Bet it All, BetSafe, Legalbet, ViensViens, Latvijas Loto, Tatkazino, Penta Investments, Authentic Gaming, Ezugi, Olifeja, German Online Casino Association, PaynetEasy, Danish Gambling Authority, Swedish Trade Association for Online Gambling, Danish Online Gambling Association, Ministry of Finance – Estonia, Ministry of Finance – Lithuania, Ministry of Finance Latvia, Play'n Go, Gabnys Law Firm, Scout Gaming Group, SBTech, BetConstruct, Sportradar, Microgaming, Assissa, PaynetEasy and many more..
Visit the official website of the event for more details: https://marebalticumgaming.com/
OlyBet is official sponsor for Baltic Basketball League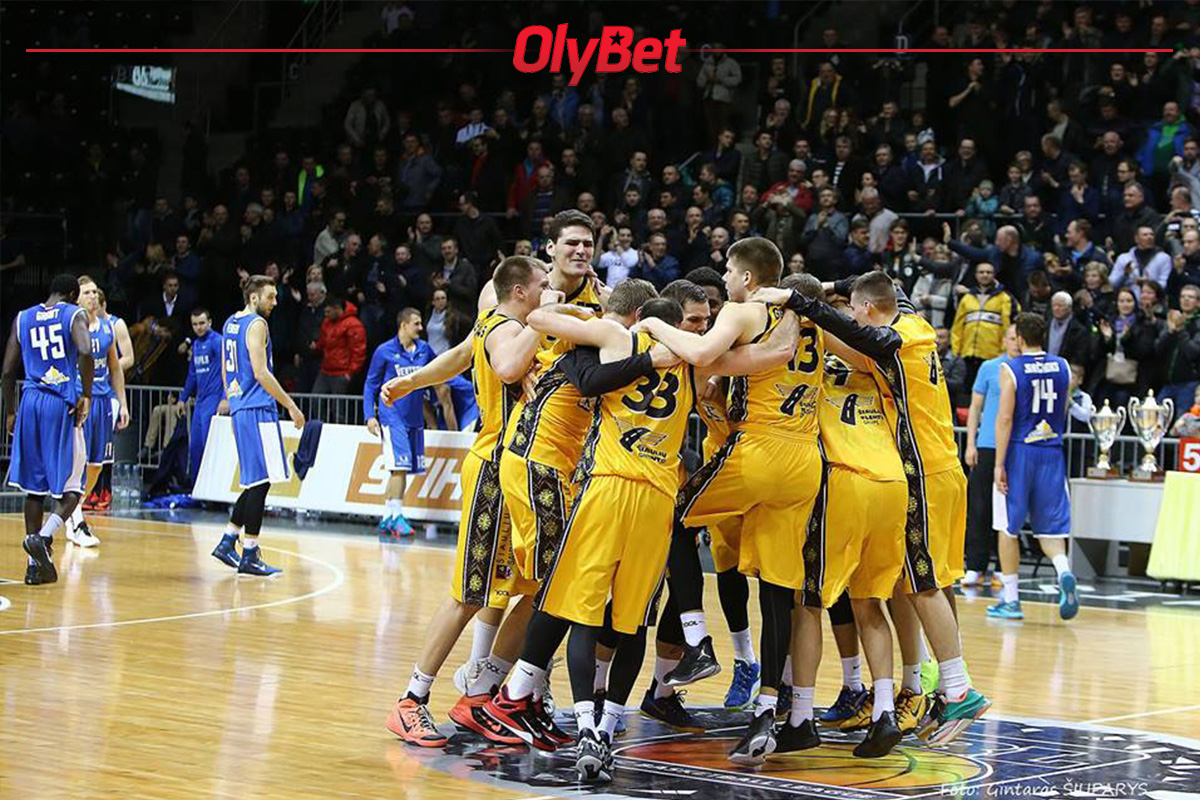 Reading Time:
1
minute
OlyBet, a betting company based in Estonia, has become the official sponsor of Baltic Basketball league. The league titled, OlyBet Estonian Latvian Basketball League, was officially launched last week as a result of the decision made in spring to discontinue Baltic Basketball League. It features 15 top basketball clubs from both countries.
Veiko Krünberg, Managing Director of OlyBet, said the sponsorship deal is for three years.
 "As a top supporter of basketball in the Baltic countries it was a question of honor to be in the game from day one," Krünberg said welcoming the launch of a new major league in the region.
"Basketball is one of the most popular sports in both Estonia and Latvia, which is why this comprehensive cooperation will definitely strengthen OlyBet's position even more as a top sports betting brand in the Baltic States," Krünberg added.
OlyBet is a major supporter of basketball in the region having been the General Sponsor of top Lithuanian basketball club Zalgiris Kaunas for the last years and currently also sponsoring Latvian and Estonian national basketball team.
Playtech PLC is at the 5-year lowest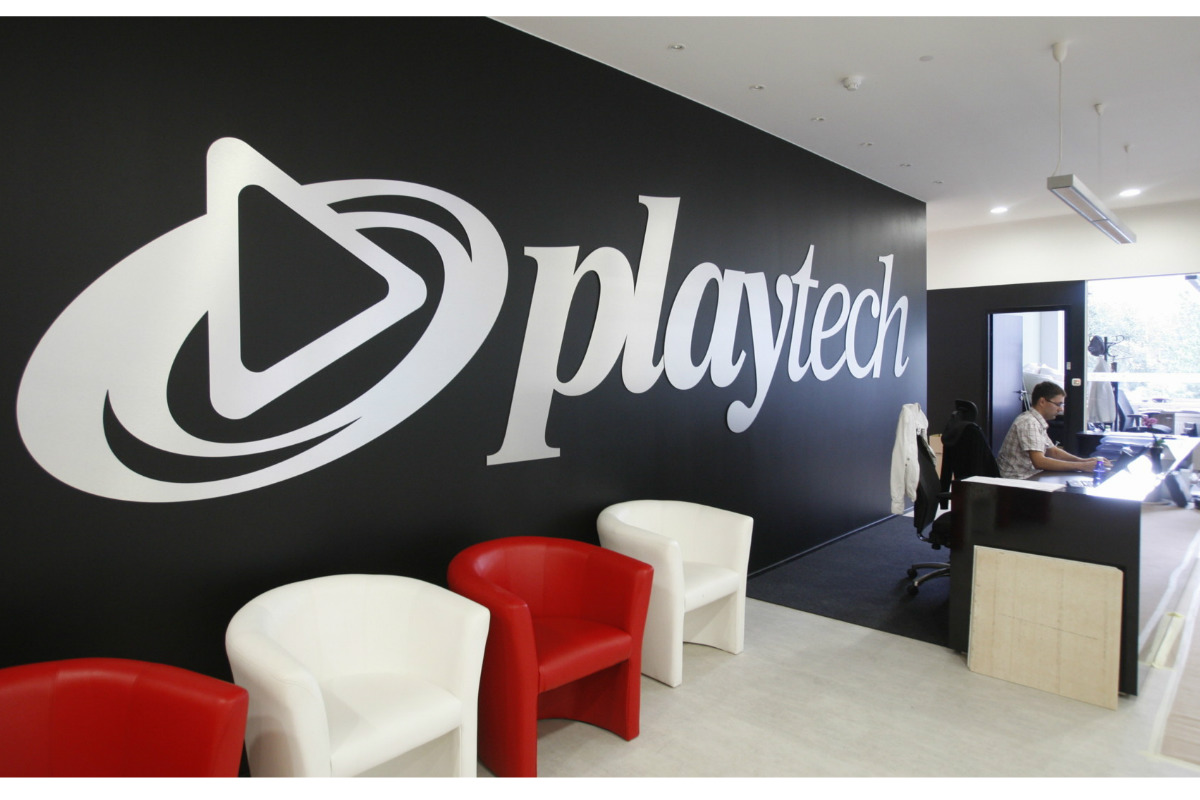 Reading Time:
2
minutes
Playtech PLC, a gambling software developer recently lowered its revenue forecast as the company saw increased competition in the Asian market. This news caused the shares of Playtech PLC, London-listed company, to drop by about 30% the following day. The stock tumbled to a 5-year low of 5.3 British pounds.
A representative from the company commented on Playtech's revenue prospects, saying: "Given the recent decline and in the absence of any change in market dynamics, we expect a significant impact on revenue throughout the rest of the year." According to analysts at Investec, this drop could be as large as 25% of first-half average daily revenue in Asia. If the forecast is true, it reduces Playtech's expected revenue from the Asian region by 70 million euros for the year. "Clearly the recent trading performance in Asia is disappointing," – commented Mor Weizer, the CEO of Playtech. Aggressive pricing environment is being actively presented as the main cause of the underperformance in the Asian market.
According to Norske Casino webportal, Playtech's overall performance, on the other hand, is strong and reassuring. Excluding the Asian market, Playtech showed a 7% increase in year-to-date average daily revenue in the B2B gaming business. Playtech expects to earn adjusted earnings before interest, taxes, depreciation and amortisation of 320-360 million euros in 2018. For comparison, Playtech's EBITDA in 2017 was 322.1 million.
Playtech PLC has established itself in the gambling software market as an innovative provider who cares about the customer experience
Playtech, which was founded in Tartu, Estonia in 1999 offers software for products like online bingo, poker, sports betting, scratch games, mobile gaming and other online casino games. Since its founding, the company has grown quickly to become a powerhouse in the gambling software industry. It is currently listed on the London Stock Exchange and is a part of the FTSE 250 Index. Currently, the company employs over 5,000 people, has offices in 17 countries and has 140 global licenses.
Playtech focuses on customer experience and uses innovative technology to distinguish itself from the rest of the market. "We are committed to offering our partners best-of-breed gaming products and services across all platforms. Our vision is to remove the technology barrier for our customers, while keeping them at the forefront of innovation. With our comprehensive set of products, platforms and content," – reads the company's website.
Source: https://norskecasino.casino/nyheter/playtech-plc-pa-sitt-laveste-pa-5-ar/
Latvia to launch receipt lottery next year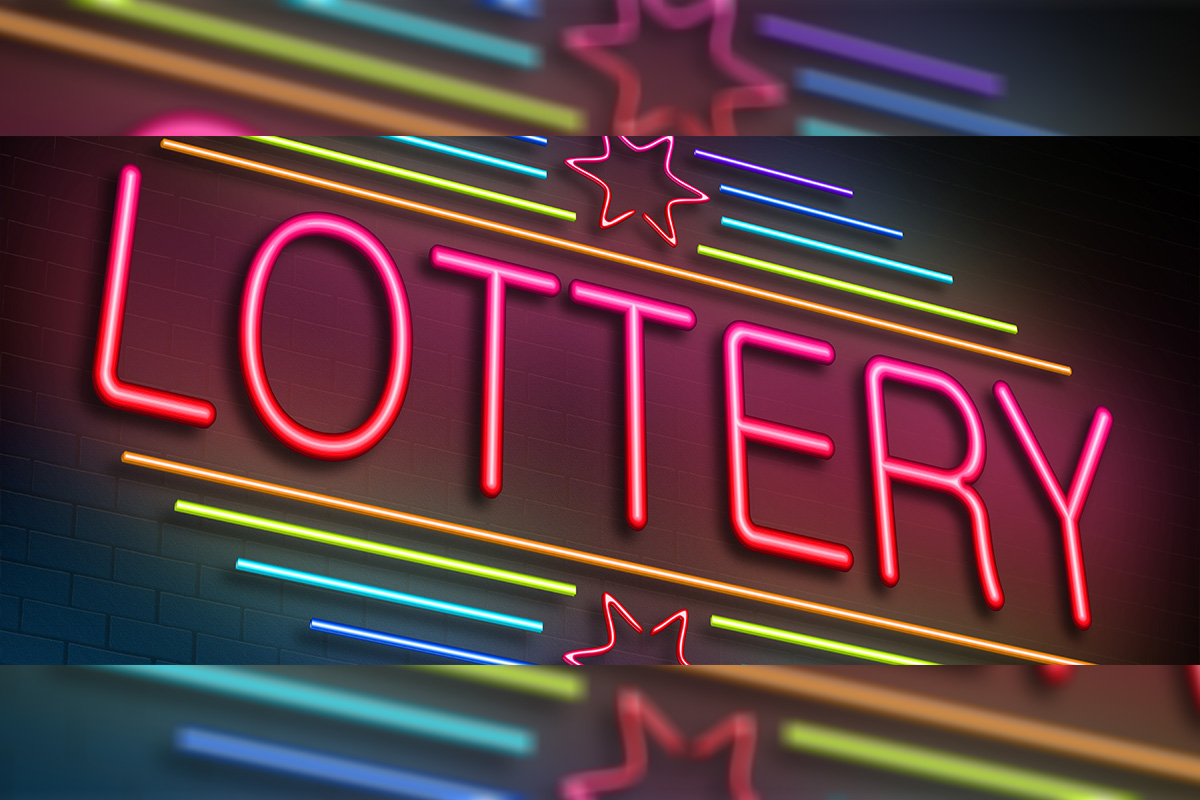 Reading Time:
1
minute
Latvia's State Revenue Service jointly and the state-owned lottery company Latvijas Loto will launch a receipt lottery in the country next year. The lottery will have weekly draws, offering 10 cash prizes of 200 euros each, and monthly draws offering 3000 euros.
The lottery is planned for receipts higher than 5 euros excluding value-added tax (VAT). The Latvian citizens need to register their receipts online, recording details such as the location they got the receipt and the phone number to contact them in case of the winning. There are no age restrictions for this lottery.
The lottery will not be cheap for Latvia: the development of a special IT-system will require 200 thousand euros, and the prize fund and administrative expenses will cost 250 thousand euros in 2019 and 2020. But the authorities plan that they will receive more from this venture than they will spend to implement it.
State Revenue Service expect that the receipt lottery will help in the fight against shadow economy and result in additional 3 million euro of taxes. The Latvian Government instructed the Ministry of Finance to increase the forecast of VAT revenues in 2019–2020 by 2.95 million euros. Latvians will start to ask for checks and thus help the State Revenue Service to deal with unregistered cash flow, and thus, Latvia will improve fair trade and fair payment of taxes.
Source: e-playonline.com