Yobetit Signs Malta's No.1 Badminton Player As Brand Ambassador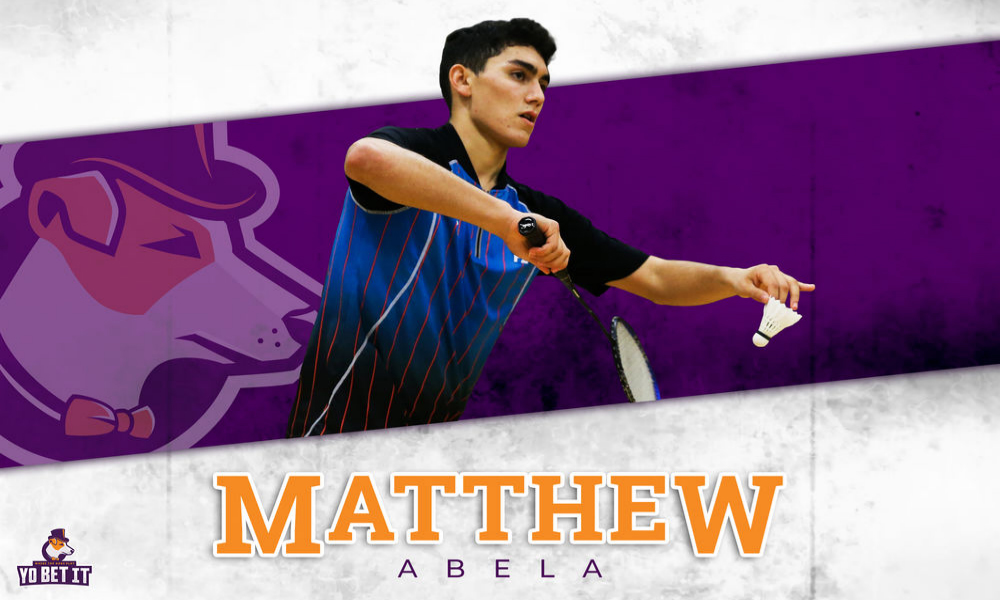 Reading Time:
2
minutes
Yobetit.com has signed Malta's number one badminton star Matthew Abela to be their new brand ambassador. Matthew Abela has been playing badminton since he was 5 years old, and 2018-2019 is set to be a challenging year for the growing star. Yobetit has stepped up and is giving Abela a chance to excel without worrying about his expenses.
The first day Matthew Abela picked up a racket was the first day of his career. At the young age of 5 years old, Matthew knew it was the sport for him. With a little encouragement from his father and a strong can-do attitude, he has grown up to be the 656th best badminton player worldwide. Thanks to the Maltese betting company Yobetit, Abela will be able to focus solely on his performance and play his way to the top.
Yobetit will be providing the advancing player with the added boost he needs to grow and improve as a player. He will strive forward and represent Yobetit throughout his tournaments. Abela's hardwork and dedication are qualities which flow interchangeably with the Yobetit brand. Yobetit CEO Nikolai Livori strongly feels that Matthew's attitude and approach resonate well with the the company.
"Matthew is hardworking and dedicated to achieving his dreams, which epitomises the Yobetit brand," Nikolai Livori said, "We are so glad to be able to help him on his journey towards success. We wish him all the best, and we are doing everything we can to help him succeed."
Matthew Abela believes his time with Yobetit will strongly benefit his career and appreciates the company's support. The young athlete said;
"Yobetit is a friendly company with a hard-working team, and they made me feel welcome from the first meeting we had together – We already have a good communication together and I am looking forward to growing with Yobetit and getting more results thanks to their help."
First up for the Maltese star is Latvia International on 31st May. With the support from Yobetit, Matthew Abela will be able to compete and excel; all the while, wearing the Yobetit brand. He will carry on to make his way to the European Games next June in Minsk, so keep an eye out for Matthew and the Yobetit brand he will so proudly be wearing.
About Yobetit.com:
Yobetit.com is one of Malta's favourite sportsbooks offering over 30 different sports and featuring thousands of events. From football to tennis, entertainment to politics, you name it, Yobetit has it. Yobetit.com has now launched YoMillions which offers a vast range of international lotteries with various jackpots, and it's all so easy to play!

Melco Cyprus becomes first European operator to receive RG Check accreditation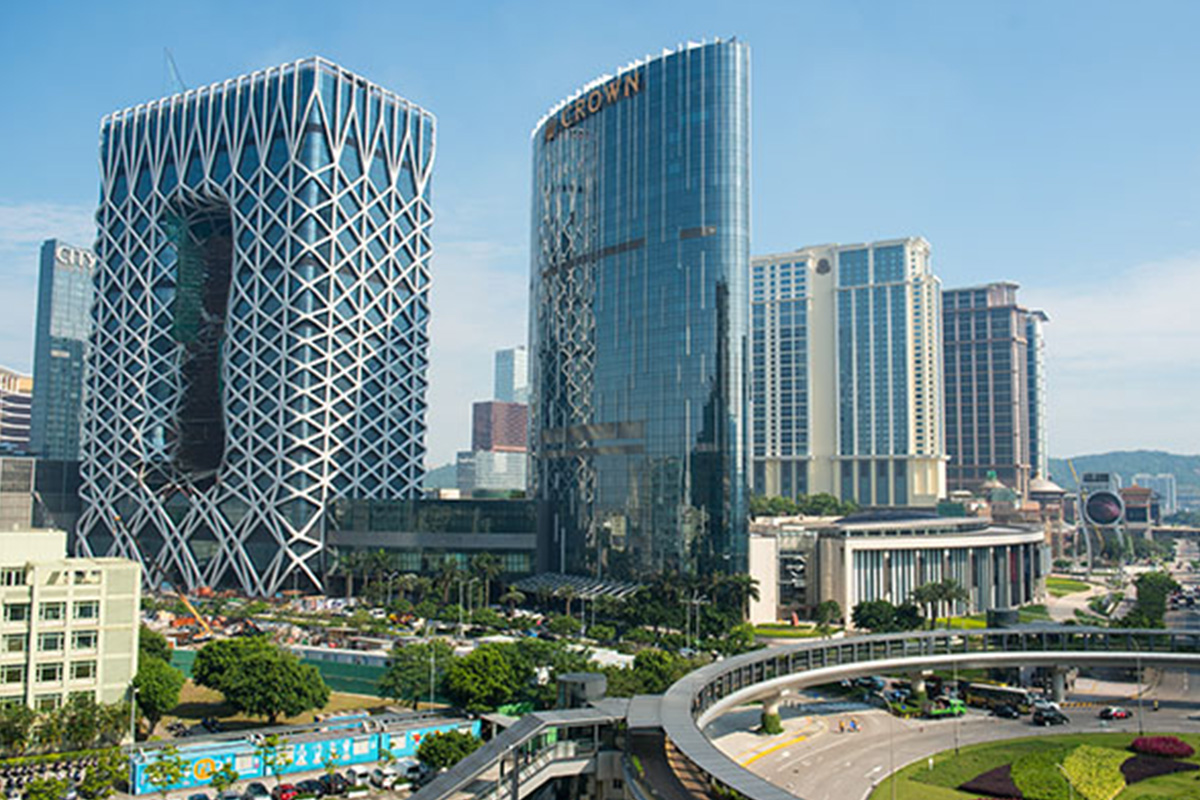 Reading Time:
2
minutes
Melco Cyprus, operator of Cyprus Casinos (C2) and the upcoming integrated resort, City of Dreams Mediterranean, announces C2 has been accredited with the esteemed third-party accreditation for Responsible Gaming — RG Check, establishing C2 as the first in Europe to receive the endorsement. The achievement further establishes Melco as the first and only integrated resort operator in the world to be recognized by RG Check in all its jurisdictions of operations. The accreditation has been awarded to all four C2 venues, namely Limassol, Nicosia, Ayia Napa and Paphos. Tied to Melco's commitment to safeguarding the community's wellbeing is its effort to promote Responsible Gaming. Melco surpasses mandated regulatory requirements in all its jurisdictions of operation, and seeks continuous improvement to ensure a fair and safe experience for all guests.
C2's RG Check accreditation is a demonstration of Melco's commitment to Responsible Gaming across its global operations. As announced earlier, the Company was the first in Macau and the Philippines to attain RG Check certifications. Melco's entire global portfolio, including Altira Macau, City of Dreams Macau, Studio City, City of Dreams Manila, and now Cyprus' C2, are accredited by RG Check, making Melco the only operator to receive RG Check certifications for its entire portfolio in Macau, the Philippines and Cyprus.
Mr. Lawrence Ho, Chairman & CEO of Melco, said, "Melco is dedicated to being the industry's leader in the promotion of Responsible Gaming. Providing a safe and fair gaming experience for guests continues to be at the core of the Company's commitment to society. The sustainable development and continued implementation of a Responsible Gaming culture is prioritized within every jurisdiction that we operate. We wish to thank the RG Check organizers for the honor, and our colleagues in Cyprus for making this achievement possible."
Ms. Shelley White, CEO of Responsible Gambling Council (RGC), said, "RGC is thrilled that Melco has once again demonstrated its commitment to responsible gaming by achieving the RG Check accreditation in Cyprus for each of its four operating Cyprus Casinos properties. This is the third jurisdiction in which Melco has successfully completed the RG Check Accreditation. Throughout this process, Melco has demonstrated its transparency as an operator and has made duty of care a priority in its operations. In particular, we commend Melco on a best in class score in the Standard Areas of RG Policy, Strategy and Culture which recognizes Melco's strong responsible gaming leadership and its comprehensive and integrated approach to building a responsible gaming culture that demonstrates awareness of the potential harms caused by gambling, as well as prevention and mitigation measures. RG Check is an invaluable tool for managing risk and increasing the effectiveness of RG programming. RGC is proud to provide continuous support to Melco's harm minimization efforts throughout their properties around the world."
RG Check is the world's most comprehensive and rigorous responsible gaming accreditation program. It is designed to meet or exceed all existing responsible gaming regulatory requirements and is valid for three years. Accreditation is reviewed by a prestigious and independent panel of responsible gaming specialists.
CYPRUS HEADQUARTERS OF OUTFIT7 SET TO SUPPORT FURTHER COMPANY GROWTH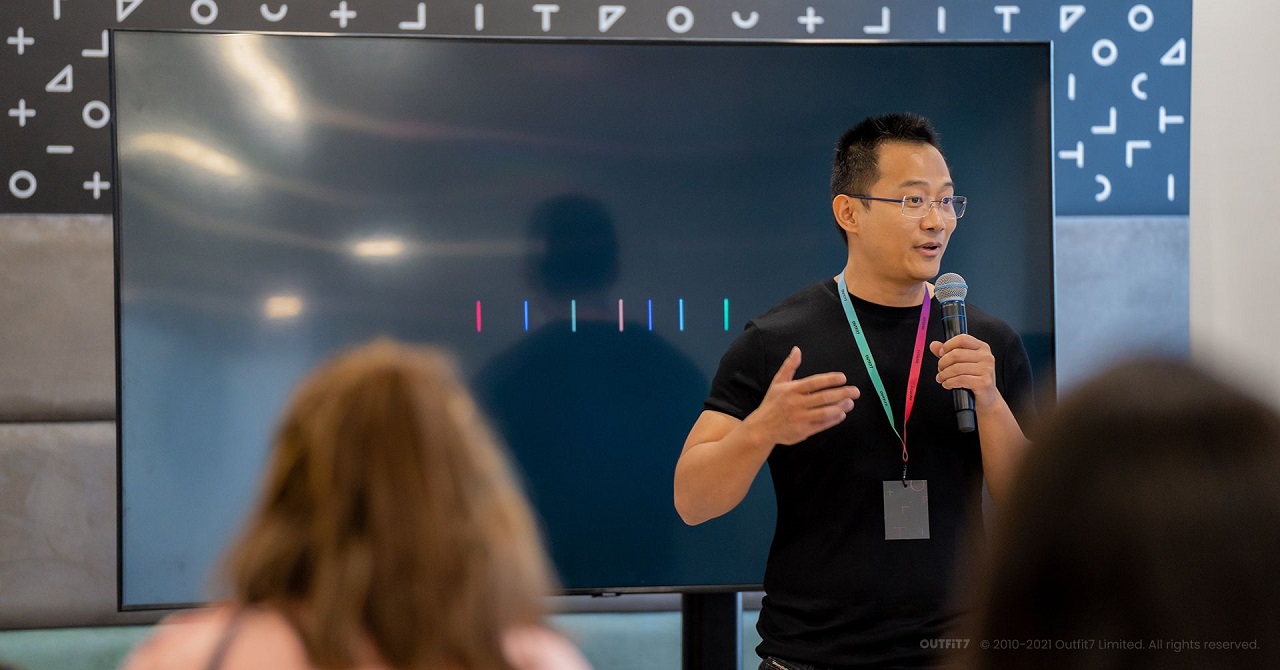 Reading Time:
2
minutes
Outfit7 has moved its global and Cyprus headquarters into new offices in downtown Limassol, just months after announcing the company's ambitious new expansion and repositioning strategy. The office was unveiled during the company's partners-only event, Outfit7 Cyprus: Game On. The headquarters are home to company leadership and an expert team working across product research and development, updates, sales, and communications. They are set to welcome even more local and global talent in the coming months, with dozens of positions opening up.  
This is the latest in a run of successful moves for the company. Outfit7 announced its vision for the future, which includes expanding its mobile gaming portfolio into new genres and IPs, back in May 2021. Since then, its newest release, My Talking Angela 2, became the hit mobile game of the summer and achieved 120 million downloads in its first two months alone. It also launched the world's first talking-animatronic streamer, made in cooperation with Huge! Play, called the GameBud™ Talking Tom.
"Our vision is to become a next-gen entertainment leader," said Yanhao Wu, CFO and Board Member at Outfit7. "And we are making that vision a reality. We've been headquartered in Cyprus for over a decade and have built a strong presence here over that time. And just like the rest of the company, in line with our continued growth, it's time to expand here."
The office wasn't the only announcement made during the exclusive event. The company also presented its upcoming titles, including Mythic Legends, an auto-chess-inspired mobile game with an asynchronous multiplayer mode and advanced progression system. The endless runner Talking Tom Gold Run 2 is set to be the latest addition to the award-winning Talking Tom & Friends gaming universe, taking users on an action-packed chase through time and space. The final game is a life simulation title with deep choice-based storytelling and evocative visual narratives.
4th Safer Gambling Conference – Online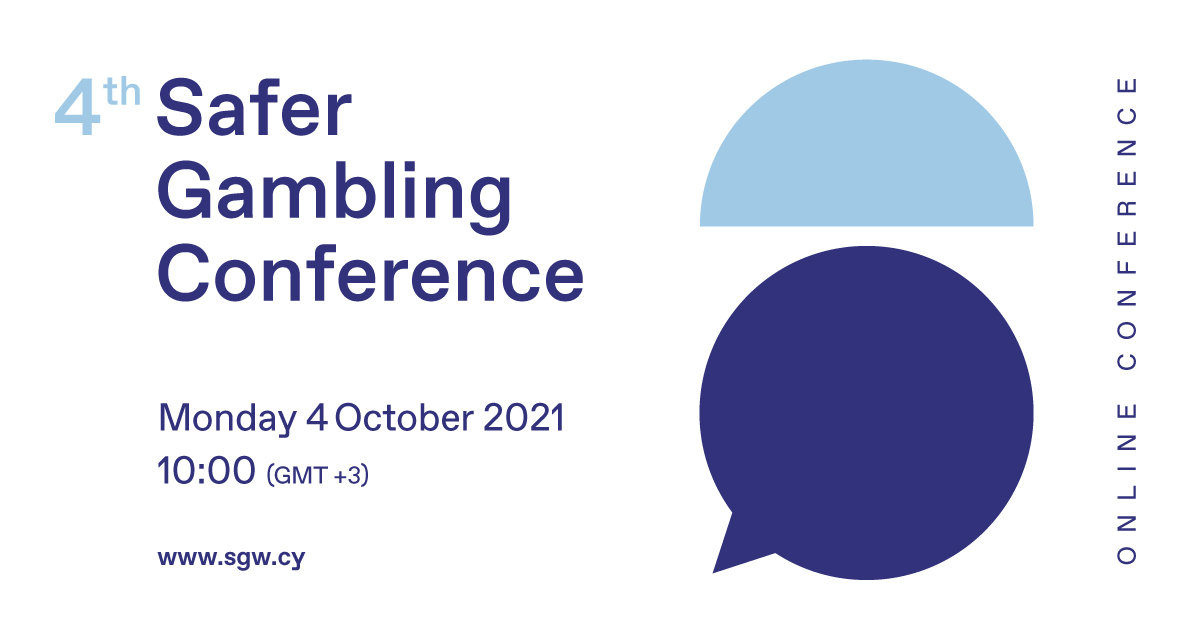 Reading Time:
< 1
minute
The National Betting Authority organizes the 4th Safer Gambling Conference, on Monday, October 4, 2021, from 10:00 to 14:00, online.
The Conference, organized as part of Safer Gambing Week 2021, aims to inform the public and raise awareness, as well as involve and mobilise all stakeholders regarding safer gambling and protection of wider society from any harmful consequences of gambling activities. The focus on safe gambling will emphasize the responsibility of the State and gambling providers to further strengthen player protection mechanisms.
The conference will host renowned academics, scientists, and other related professionals from the field of gambling from Cyprus and abroad to share with participants their experiences and knowledge about safer gambling. Topics to be covered during the conference include Gambling disorder as a Public Health issue, risk assessment and safer gambling tools and design, the use of artificial intelligence and neuroscience to prevent addiction to gambling, safer standards to enhance the protection of players, financial services as means to reduce gambling related harm and many more.
The Safer Gambling Conference targets a wide range of participants, private companies and organized groups and gambling professionals, academics, mental health professionals, business consultants, media, youth workers, lawyers, lawyers and sports federations and individuals of the wider society.
Registration is required. Free participation.
For more information about the agenda click here and registration, click here.