The Stars Group Adds Portugal to Pokerstars Southern Europe Shared Player Pool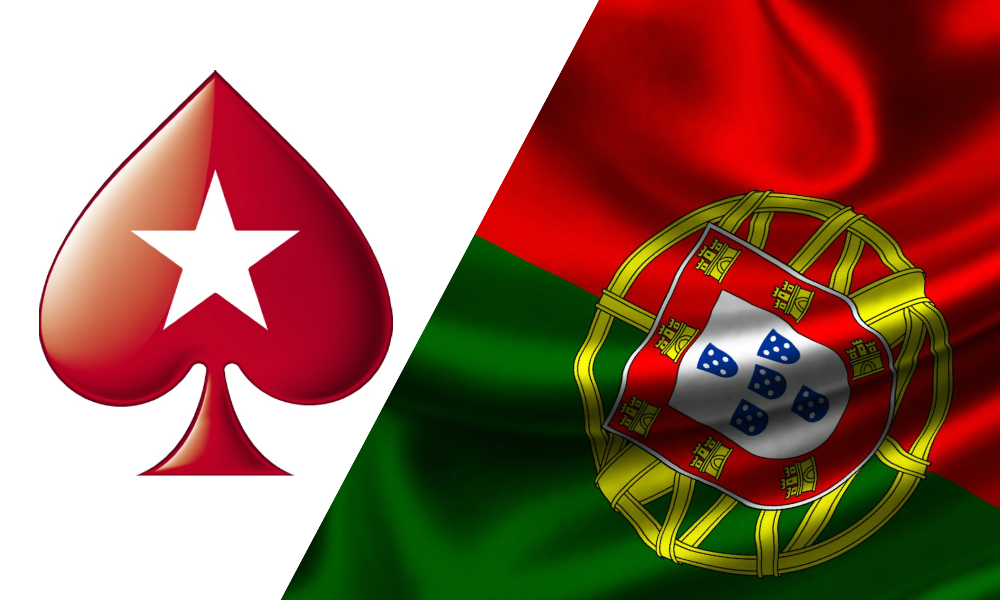 Reading Time:
3
minutes
TORONTO

, 

May, 2018

 –
The Stars Group
Inc.  announced that PokerStars players in 
Portugal
 have joined the existing PokerStars shared player pool between 
France
 and 
Spain
. PokerStars, The Stars Group's flagship brand, is the first online operator to offer such a shared player pool among the three previously ring-fenced markets, allowing players on the French-, Portuguese- and Spanish-licensed offerings to face each other across real money poker tables.
PokerStars.pt joined the shared player pool following a July 2017 agreement among regulators in Portugal, France, Spainand Italy to form an online poker compact in those countries.
Rafi Ashkenazi, Chief Executive Officer of The Stars Group, said: "Adding Portugal to France and Spain will expand the pool of players in Southern Europe. This is great news for players, who will benefit from larger player pools with bigger prizes, better promotions and a wider selection of games, which we hope will continue to deliver positive results in those markets."
The January launch of shared liquidity in France and Spain has already had a positive impact for PokerStars and its players. Italian regulators have yet to confirm details of the country's involvement, but are expected to join the other countries next year.
To celebrate the launch of shared liquidity in Portugal, PokerStars will host a €5 million guaranteed prize pool online poker series, known as the Trio Series, with a €500,000 guaranteed Main Event. PokerStars currently anticipates launching the Trio Series in June 2018.
The Trio Series follows the successful France and Spain edition of the Spring Championship of Online Poker (SCOOP) in April, which surpassed its €10 million advertised guarantee to reach €11.7 million, attracting 37,000 unique entries across more than 100 scheduled events. The FRESH (France Espania Hold'em) Series, which took place from January 28 through February 11, was the first joint series between French and Spanish players and attracted more than 30,000 unique entries across 50 scheduled events and generated a total prize pool of more than €6 million.
About The Stars Group:
The Stars Group is a leading provider of technology-based product offerings in the global gaming and interactive entertainment industries. The Stars Group directly or indirectly, including through its Stars Interactive Group division, owns gaming and related consumer businesses and brands, such as PokerStars, PokerStars Casino, BetStars, Full Tilt, and the PokerStars Players No Limit Hold'em Championship, European Poker Tour, PokerStars Caribbean Adventure, Latin American Poker Tour, Asia Pacific Poker Tour, PokerStars Festival and PokerStars MEGASTACK live poker tour and event brands. These brands together have millions of registered customers globally and collectively form the largest poker business in the world, comprising online poker games and tournaments, sponsored live poker competitions, marketing arrangements for branded poker rooms in popular casinos in major cities around the world, and poker programming and content created for television and online audiences. The Stars Group, through certain of these and other brands, also offers non-poker gaming products, including casino and sportsbook. The Stars Group, through certain of its subsidiaries, is licensed or approved to offer, or offers under third party licenses or approvals, its product offerings in various jurisdictions throughout the world, including in Europe, both within and outside of the European Union, Australia, the Americas and elsewhere. In particular, PokerStars is the world's most licensed online gaming brand, holding licenses or related operating approvals in 17 jurisdictions.
Cautionary Note Regarding Forward Looking Statements and Other Information
This news release may contain forward-looking statements and information within the meaning of applicable securities laws. Forward-looking statements can, but may not always, be identified by the use of words such as "anticipate", "plan", "continue", "estimate", "expect", "may", "will", "intend", "could", "might", "would", "should", "believe", and similar references to future periods or the negatives of these words and expressions. These statements are based on management's current expectations and are subject to a number of risks, uncertainties, and assumptions. There can be no assurance that actual results will not differ materially from those expressed or implied in forward-looking statements. Undue reliance should not be placed on forward-looking statements. Please refer to The Stars Group's most recent annual information form and annual and interim financial statements and management's discussion and analysis for more information about the factors, assumptions and risks that may apply to The Star's Group's forward-looking statements. Each forward-looking statement speaks only as of the date hereof, and The Stars Group undertakes no obligation to correct or update any forward-looking statement, whether as a result of new information, future events or otherwise, except as required by applicable law.
Source:  The Stars Group
Betway renews partnership with Hammers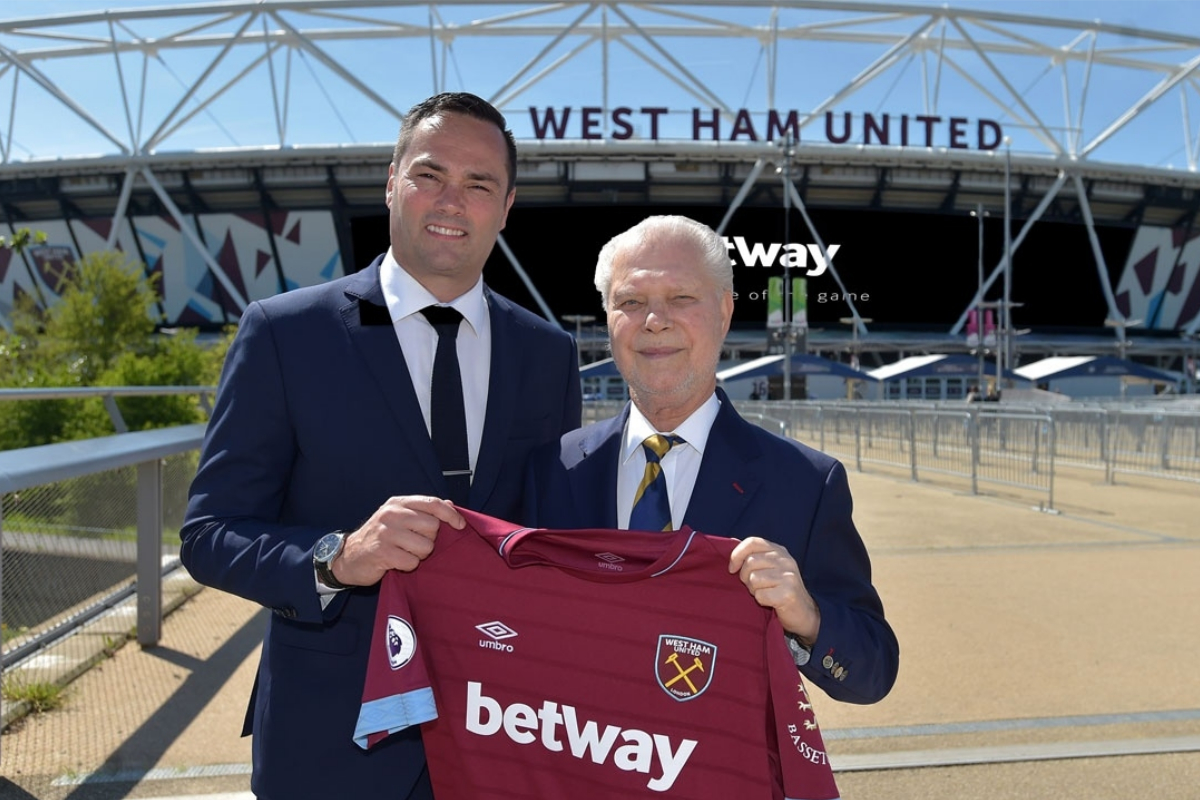 Reading Time:
2
minutes
Betway is delighted to announce the largest partnership deal in its history, renewing the agreement with West Ham to remain as the Club's principal partner for a further six years.
The leading online bookmaker has been the Hammers' principal partner for four years, since 2015, and the ongoing success of the partnership has led to the new long-term deal being finalised.
In that time, Betway and West Ham have worked hand-in-hand to bring supporters closer to their heroes, creating memories that will last a lifetime.
Initiatives like the Betway Academy, Betway Fan Taxi and West Ham Supermarket Sweep show Betway's commitment to understanding the emotions and bonds that Hammers fans have with their Club, and this is something supporters can expect more of with the partnership extension.
Anthony Werkman, CEO of Betway, said: "Our partnership with West Ham United has been a huge success over the past four years and we are proud to be extending it by another six.
"They are a club with one of the most passionate fanbases in the game, who we have built up a strong relationship with by giving them some unforgettable experiences and memories.
"This is something we are wholly committed to and we are delighted to be continuing our partnership with the club."
Karren Brady, West Ham United Vice-Chairman, said: "We are delighted to once again extend our partnership with Betway. After working together successfully for four years, this is a new, long-term, record-breaking commercial deal for the Club, which shows the faith that Betway has in West Ham United and our iconic global identity which has seen us recognised as one of the world's biggest football brands.
"We look forward to continuing to work with Betway as we embark on the next chapter for our great Club, and we will use this partnership as a platform for success, both on and off the pitch."
Karim Virani, Digital and Commercial Director at West Ham United, said: "We're hugely excited to continue working with such a respected and responsible Principal Partner in Betway. Since the front of shirt sponsorship began, Betway has supported the Club in a whole range of ways, by giving their time and energy, as well as their investment.
"This has delivered some fantastic work for good causes around our local boroughs, as well as putting on a number of once-in-a-lifetime experiences for die-hard Hammers fans. Extending this partnership provides the opportunity for this great work to continue for the benefit of our supporters and our communities, which are the lifeblood of West Ham United."
Paul Adkins, Marketing and Operation Director of Betway, said: "We signed our first deal with West Ham United in February 2015 at a historic time for the club with the upcoming move from Upton Park to the London Stadium.
"We then eagerly extended our deal with the club in August 2016 for a further three years, which was the largest sponsorship agreement in West Ham's history, something we have been delighted to extend."
Hotel Casino Acaray Adds Link King to its Entertainment Portfolio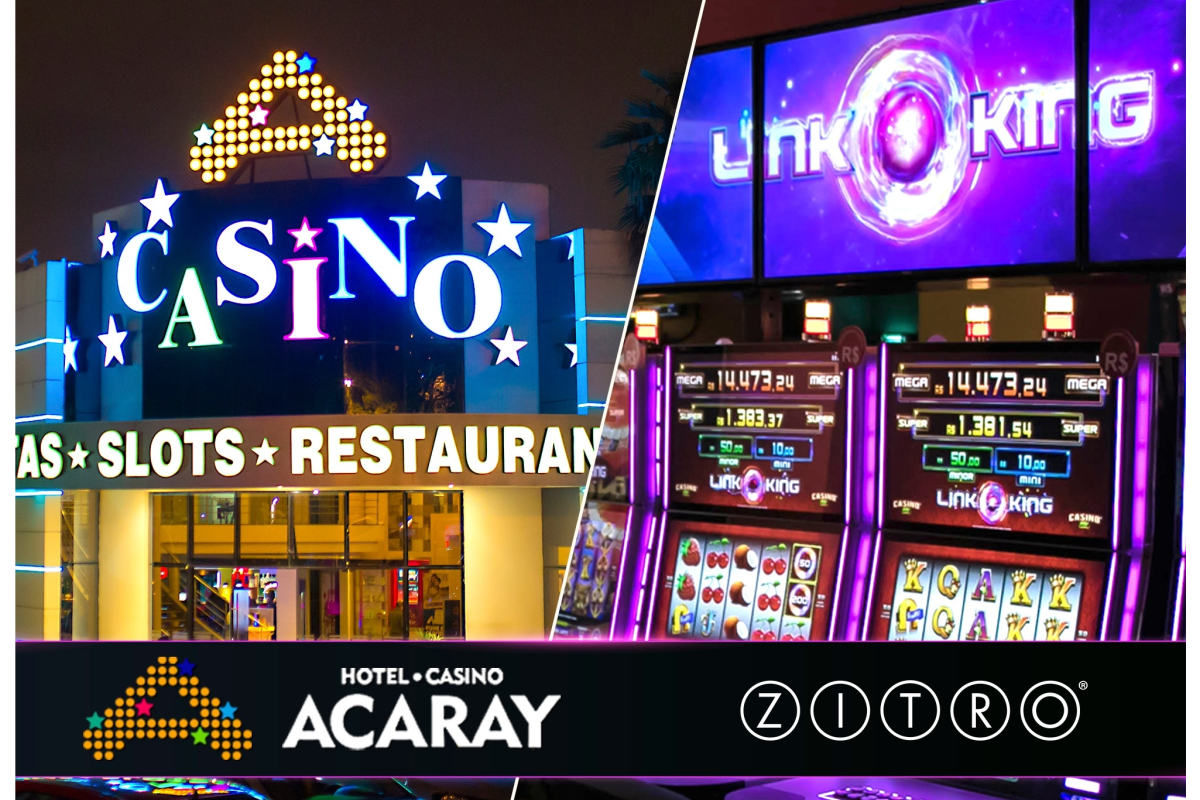 Reading Time:
1
minute
Hotel Casino Acaray in Paraguay has added the BRYKE multi-game LAP Link King to its entertainment portfolio.
"We carefully select the products we offer our clients to guarantee them the best entertainment. Link King is not only a product that fascinates players, but also gives us an amazing performance," Matias Relancio from Hotel Casino Acaray said.
"Link King is a formidable product and proven all over the world. The effect that it has had globally has turned it into a key product; a game that players actively look for, therefore it has become an essential for the Casinos. Now, in the emblematic Hotel Casino Acaray, the best video slot of the moment is also present in Paraguay," Alejandra Burato, Zitro´s Sales Director for Latin America said.
EPICENTER Major qualifiers gathered more than 15 million views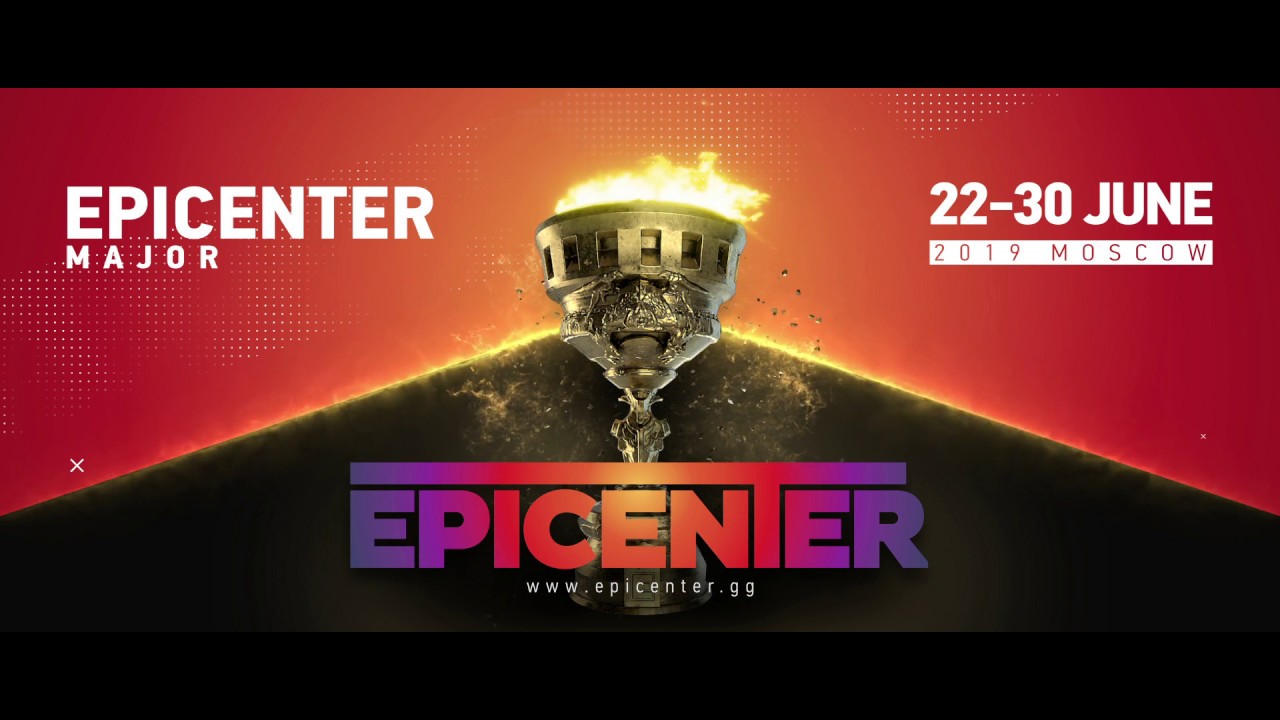 Reading Time:
2
minutes
Dota 2 EPICENTER Major qualifiers have gathered 15,4 million views worldwide*. The qualifier matches for EPICENTER XL, last year's Major series tournament in Moscow, gathered nearly two times fewer views – 7,8 million. Meanwhile the total amount of broadcast hours on Twitch amounted to 866 in 2019 as compared to EPICENTER XL 2018's 1100 hours.
The viewer count for the qualifier stage of DPC 2018-2019 season's fifth Major reached 177 147 during the CIS region grand-final of Virtus.pro versus Natus Vincere. Notably, EPICENTER XL's qualifiers final viewer count peaked at 67 668 under the same conditions. Overall, more than 5,5 million unique users viewed EPICENTER Major, exceeding last year's figure by more than 1,2 million.
The Russian broadcast of the upcoming Major's qualifiers engaged more than 10 million views, with 3 million unique views. The previous year's CIS broadcast gathered 4,4 million views and 2,3 million unique users.
EPICENTER Major in Dota 2 with a prize pool of $1 000 000 will take place in Moscow from June 22 to June 30. 14 out of 16 participating teams advanced to the main event through CIS, China, Europe, South America, North America, and Southeast Asia regional qualifiers. Two remaining spots are reserved for the participants of the previous Minor.
Epic Esports Events (a member of ESforce Holding) is the organizer of the EPICENTER Major. The tournament operator specializes in hosting international competitions and is the organizer behind EPICENTER Dota 2 and CS:GO series in Moscow and Saint Petersburg. Their first Dota 2 series was deemed the best Live Entertainment event by a leading European award EUBEA 2016, and EPICENTER XL 2019 was awarded the first place in nomination Russian Event per Eventex Awards.
*excluding statistics from China

ESforce Holding is one of the world's largest esports organizations and the leader of electronic sports in Russia. The holding company integrates all key areas of the esports business, from organizing international tournaments and professional content creation to publishing and advertising activities as well as online retail sales of esports-themed merchandise. ESforce owns over 220 popular online resources with a combined audience of 12 million followers and 114 million annual unique visitors, which provide a 90-percent reach to esports broadcast viewers in Russia and the CIS as well as access to a significant share of relevant international audiences. In 2018, the holding became part of the largest technology company in Russia, Mail.Ru Group.