Vermantia's Ultimate Live Greyhound Channel expands in Africa with Fortune Bets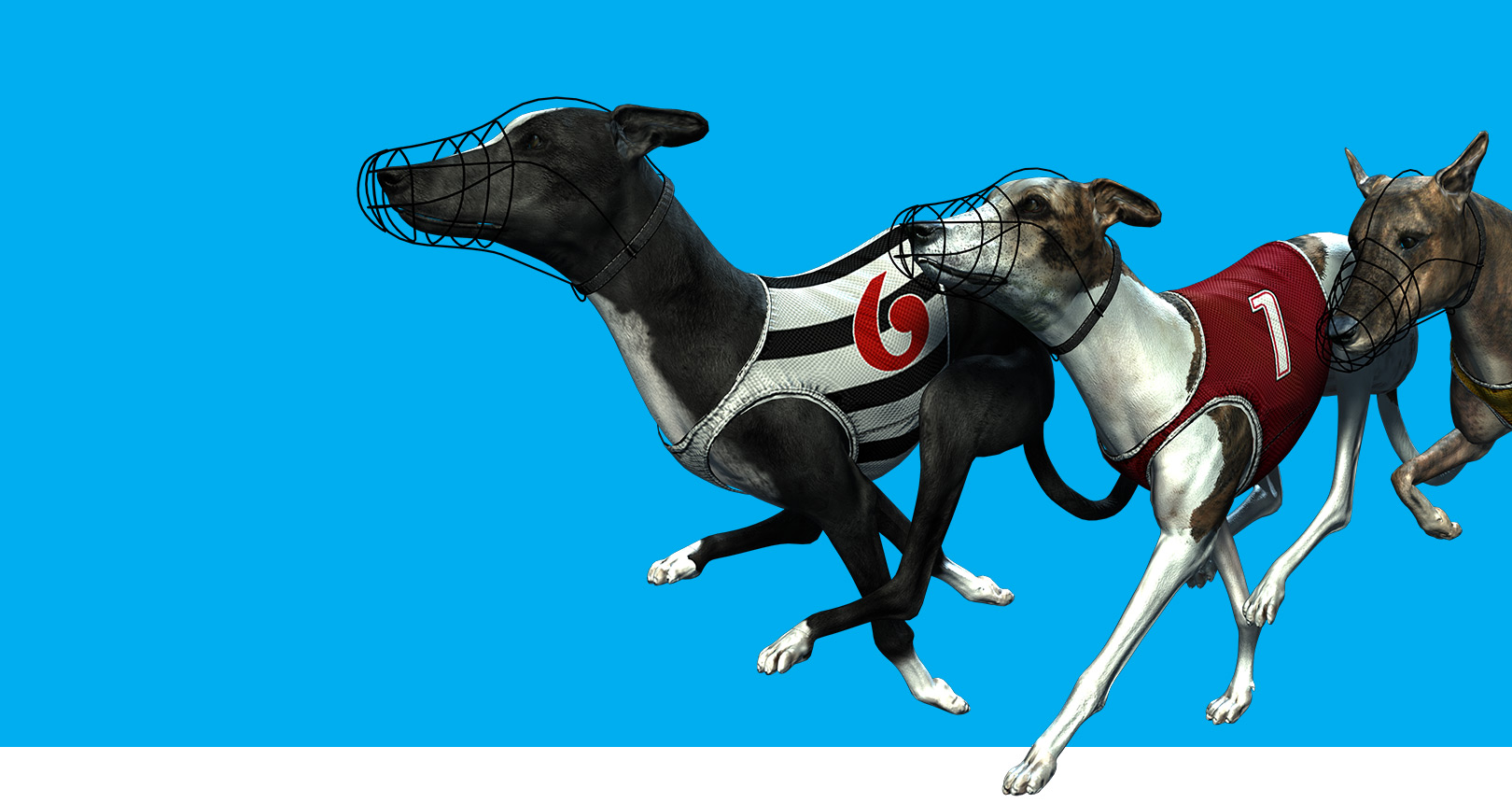 Reading Time:
1
minute
June, 2018 – Vermantia, a leader in omni-channel content solutions for lotteries, gaming and betting operators worldwide, expands its racing partnerships in Africa with Fortune Bets, a well-established and growing operator in Nigeria.
Fortune Bets will receive the Ultimate Live Greyhound Channel, which is being offered with a compact daily schedule of more than 40.000 UK, Australian and US top quality live greyhound races per year. The channel is supported by a fully-managed data and odds service, including specific African market's requirements such as Odds vs Evens, Inside vs Outside, among others, while a fully integrated Bet Acceptance System and Cashier will support the wagering option.
Vermantia continues its strong presence in Nigeria and in Africa as a whole, empowering its African partners to access the best of international racing.
Vermantia will be exhibiting the Ultimate Greyhound Racing Channel as well as top quality live horse racing at Vermantia's stand No1015 throughout Sports Betting West Africa that will be held in Lagos, Nigeria (24-26 of July).
Greatness Osode, Fortune Bets' CEO said:
"We are excited with our cooperation with Vermantia that makes us stand out and bring betting on live greyhounds to our players. We firmly believe that live greyhound racing includes all these elements to become a success, enhancing our offering and providing to our customers with the best and the latest in betting products."
Spyros Stavropoulos, Vermantia's Key Accounts Director, stated:
"We are delighted to partner with Fortune Bets, offering top quality fast-paced live betting content through an end-to-end service to an increasing customer base across Africa. Through our cooperation with Arena Racing Company, our racing offering is uniquely positioned to meet international markets' demands for high quality live content, available for betting on a comprehensive schedule with attractive derivative bet markets, delivered efficiently at retail."
South Africa intensifies online gambling crackdown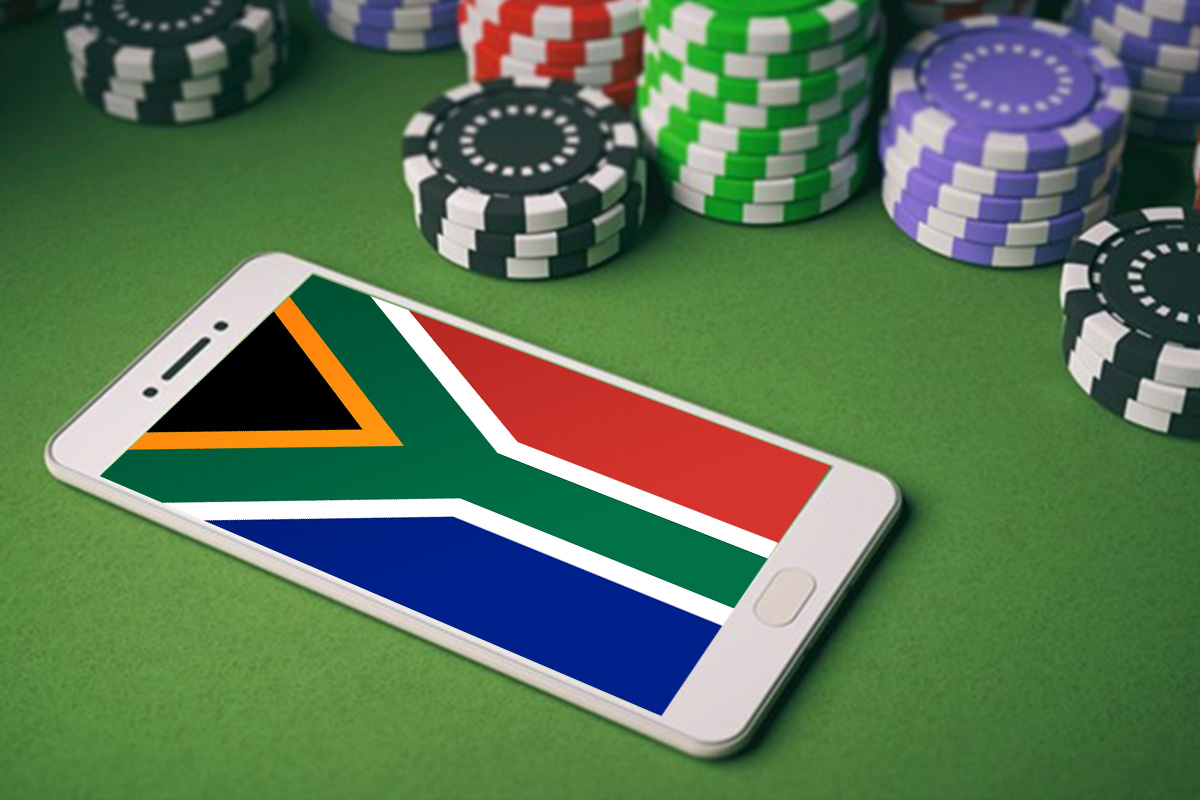 Reading Time:
2
minutes
South Africa is planning to move ahead with its effort to tackle unauthorised internationally licensed online gambling operators active in the country.
In 2016, South Africa's Department of Trade and Industry (DTI) published a draft National Gambling Policy document, describing the government's intention to ensure that "no new forms of gambling" would be permitted in the Africa continent's largest gambling market.
Last Friday, DTI issued a notice of intention to introduce the National Gambling Amendment Act 2018 into parliament during the legislature's second term of 2018. The bill further restricts South African gamblers' ability to access online gambling products not available to them via locally licensed operators, who are limited to offering sports betting only.
Among the new restrictions are explicit warnings to financial institutions that they "must not process payment transactions for any gambling activities that are not licensed" under the country's existing gambling rules.
As previously stated, individual South African bettors who dare to wager with unauthorised international sites will have their winnings forfeited to the National Gambling Regulator (NGR), the new overseer of South African gambling following a proposed "repositioning" of the National Gambling Board.
The NGR will keep a "register of unlawful gambling operators," and anyone tagged with this scarlet letter will be prohibited from seeking a South African license for five years following the day of their listing.
The National Lotteries Commission (NLC) will be given authority over regulation of all lotteries and sports pools and will "prescribe a maximum limit of licenses" for betting on lottery results and sports pools.
The government also plans to ban both dog racing and wagering on dog races, while allowing the horse racing industry to create a "self-regulating body" whose activities will be overseen by the NGR. Race betting operators will be required to kick back a "reasonable amount" of their race wagering revenue to "the development of the horse racing industry and usage of products belonging to totalizator operators."
The amendments also plan to regulate electronic bingo, require gambling venues located in public spaces (shopping malls, arcades, etc.) to ensure that their entrances are "separate" and "hidden," and ban the installation of automatic teller machines in or around gambling venues.
Operators have also been tasked with achieving "broad-based black economic empowerment targets in the gambling industry," while provincial licensing bodies must impose these empowerment targets in their licensing conditions, meaning licenses can be suspended or withdrawn if these targets are not met.
The last few years have seen stalwart efforts by some South African legislators to attempt to shift the government away from its prohibitionist online stance, but these efforts have failed to gain much traction and the government appears intent on doubling down on its head-in-the-sand approach. Good luck with that.
Source: calvinayre.com
South Africa gambling operators react to new casino bill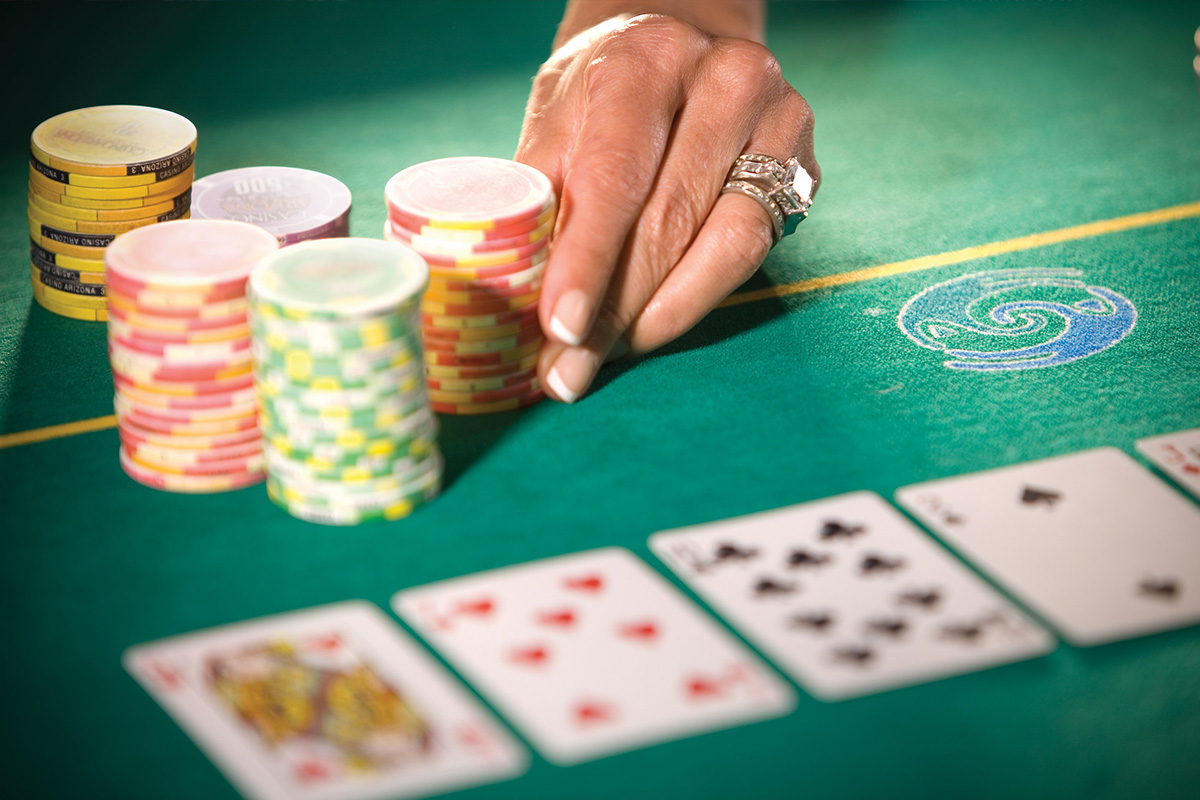 Reading Time:
2
minutes
South African legislators are about to relocate the country's casinos to Trade Bay, much to the sadness of many local gambling operators.
The move was opposed by the local gambling operators, which would be an enactment of the Western Cape Nineteenth Gambling and Racing Amendment Bill, 2018, and this would lead to a serious downfal in revenue as jobs as well.
The bill was intended to amend the existing Western Cape Gambling and Racing Act, 1996 (Act 4 of 1996), giving the Western Cape government the authority to compel existing casinos in five district municipal regions of the province to transfer to other areas.
While the bill has yet to be tabled before the legislative committee, South Africa-based casino operators like Sun International and Tsogo Sun Holdings Ltd. have expressed mixed opinions over the possible impact of the proposed bill to their operations.
Tsogo Sun CEO Jacques Booysen said the company would support the proposed relocations of casinos in Western Cape, as long as it "is done in a manner that makes commercial sense" for them.
South Africa's biggest hotel and casino operator had been under pressure lately to temper its mounting debt by putting the brakes on acquisitions and business expansion. Tsogo Sun also reduced its spending in the most previous fiscal year by 8%, dropping it down to $261.5 million.
Tsogo Sun planned to submit its comments on the proposed bill before July 31 after seeing the draft legislation, according to Booysen.
Sun International, which operates the GrandWest Casino, was up in arms over the proposed relocation of their competitors, saying it might lead to lower profits and more layoffs in the future. The company's chief executive, Anthony Leeming, estimated that GrandWest could see a gross gambling revenue decline of 24 percent while "headcount" will drop by 15 to 20 percent.
"The majority of job losses will be from the casino, but a drop in footfall will result in additional and similar job losses in the supporting… operations at GrandWest, as many of these businesses are entirely dependent on footfall generated by the casino," Leeming said, according to the news outlet.
Source: CalvinAyre.com
BetConstruct attends Sports Betting West Africa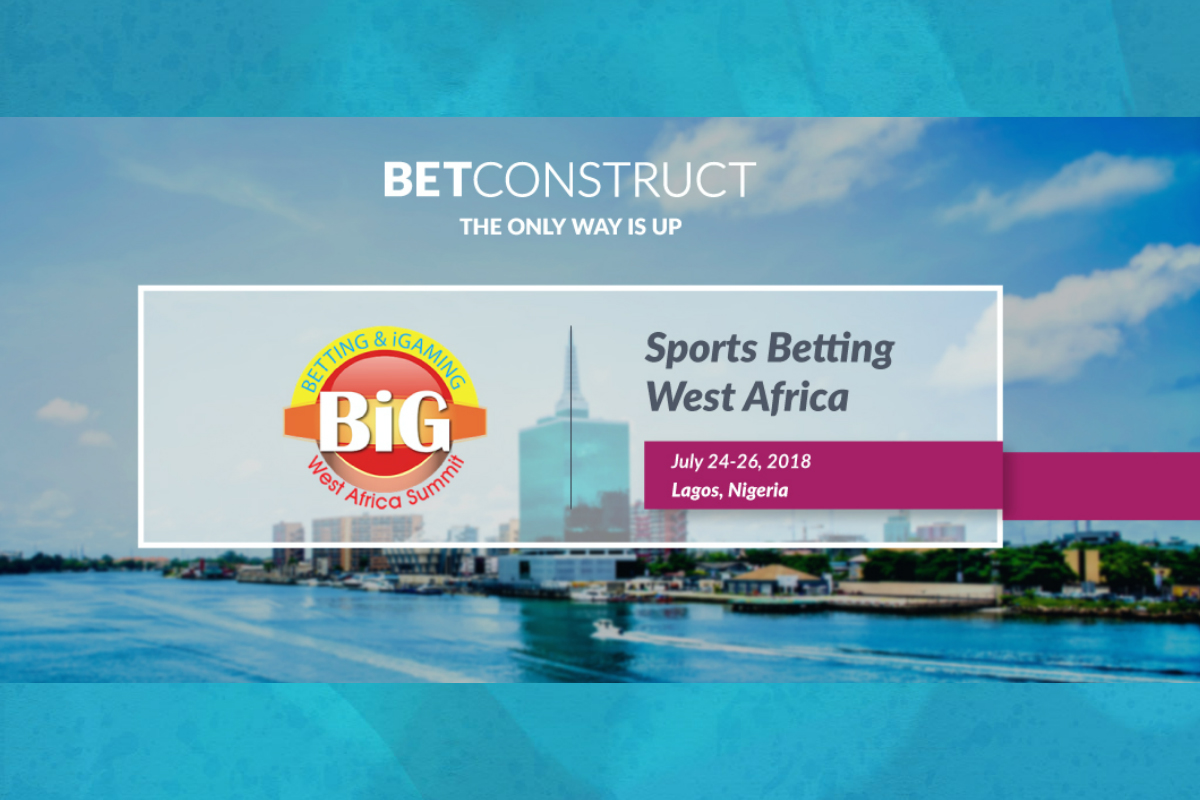 Reading Time:
1
minute
On July 24 – 26 BetConstruct will be joining the Sports Betting West Africa summit.
Taking the chance to attend the 4th edition of the event, we will join the lively discussion of the West African market diversity with the peers. Ready to offer its solutions tailored for the region, BetConstruct will have its products showcased at Stand 1006. The provider's innovative and proven offerings include Sportsbook with industry-leading coverage of 30,000 live matches and 55,000+ pre‐match events each month, SMS Betting channel, Fantasy Sports with enhanced graphics, RNG Casino Suite with 4,000+ games, Live Dealer Casino with new gaming features and halls, and many more solution.
For operators willing to get all BetConstruct products as well as services and start their gaming and betting right away, we will demonstrate how our business management platform, SpringBME, works.
Alongside with the products we will also tell more about our data feed solutions provided by FeedConstruct and its sports video market, Friendship Platform.
BetConstruct is an award-winning developer and provider of online and land-based gaming solutions with development, sales and service centers in 16 countries.
BetConstruct's innovative and proven offerings include an extensive range of products and services, including Sportsbook, Sports Data Solutions, Retail Solutions, RNG & Live Dealer Casino, VR Casino, Poker, Skill Games, Fantasy Sports, Social Platform and more. The latest addition is the industry-first complete management infrastructure, SpringBME (Business Management Environment).
All partners benefit from the BetConstruct Spring platform with its powerful back office tools and all-inclusive services that empower operators' growth and help contain their costs. From stand-alone set up to turn-key and white label solutions, BetConstruct offers its partners unfettered opportunity to succeed.