GiG's iGaming operator Rizk sponsors ENCE eSports team.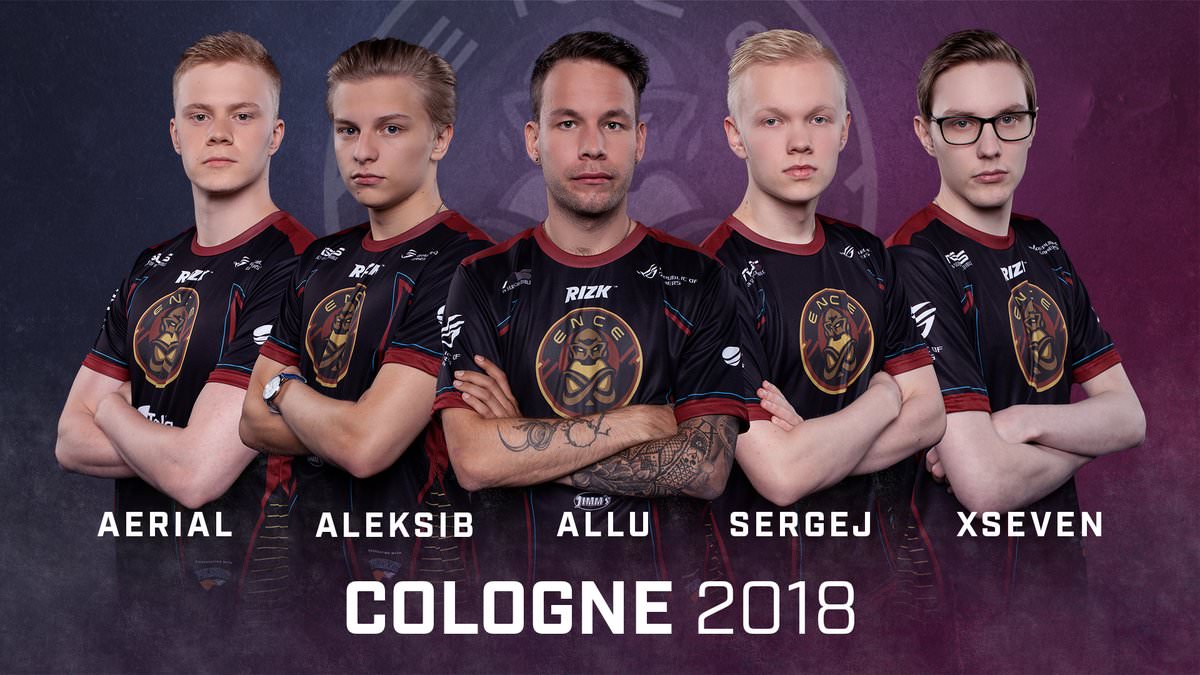 Reading Time:
3
minutes
Malta, 6 July 2018 – Rizk.com, iGaming operator flagship brand of Gaming Innovation Group (GiG), proudly announces its latest sponsorship deal with the globally operating Finnish ENCE eSports team.
ENCE is a professional Finnish eSports team. Players compete in online gaming tournaments worldwide which include games such as Starcraft 2, Hearthstone, Rainbow Six: Siege, Overwatch and Counter-Strike: Global Offensive. The team has extensive experience in eSports, making this sponsorship agreement a fantastic complimentary element to Rizk's recently launched sportsbook where eSports betting is available. The Rizk logo will appear on ENCE's website and merchandise. Since online gambling is illegal for under 18s in many countries where fans are based, we jointly decided that it was appropriate not to include the Rizk logo on any merchandise worn by Sergej (Jere Salo), who is a player aged under 18, as a measure to encourage responsible gambling.
"The partnership with ENCE is a natural fit for our operator Rizk. As an entertainment provider ourselves we share a very similar ethos and understanding. With the rise in popularity of eSports in general and the recent launch of Rizk sportsbook, the timing for this branding opportunity couldn't have been better. ENCE has a globally renowned team and we are proud to be supporting them through all the tournaments and events they will be attending this year across the world". Robin Reed, CEO of GiG.

"ENCE is very happy to be working with Rizk, paving their way to the wonderful world of eSports. With a rapidly changing and growing industry, we are here to support Rizk to take the right steps in getting involved in eSports. Rizk is a tremendous partner for ENCE as it's backed by a forward thinking and innovating iGaming company." Joona Leppänen, Marketing Director at ENCE.
The team is playing at ESL One Cologne this weekend  which will host players, talents and fans for a whole weekend of eSports.
---
For further information, please contact:
Natasha Gowans, Head of Communications, pr@gig.com.
About ENCE
ENCE is a professional Finnish eSports team. ENCE stands for Enceladus, one of the giants in Greek Mythology, as well as one of the moons of Saturnus. We use the motto "Ever to excel", to do better than others, which is fundamentally what ENCE strives for: to be a role-model in the Finnish eSports scene.
About Rizk
Rizk.com is at the forefront of innovative, simple and fair online gaming. We have worked tirelessly to create an intelligent, user-driven interface that will ensure you can enjoy an online gaming experience like no other. We also happen to be the architects of the Wheel of Rizk, which provides you with instant rewards, just for playing. These rewards carry absolutely no wagering requirements as we firmly believe in transparent gaming, completely void of all small print.
About GiG
Gaming Innovation Group Inc. is a technology company providing products and services throughout the entire value chain in the iGaming industry. Founded in 2012, Gaming Innovation Group's vision is 'To open up iGaming and make it fair and fun for all'. Through our eco-system of products and services, we are connecting operators, suppliers and users, to create the best iGaming experiences in the world. Gaming Innovation Group operates out of state of the art offices in St George's Bay, Malta and is listed on the Oslo Stock Exchange under the ticker symbol GIG.
For more information about GiG and our services:
Company address:
Gaming Innovation Group Ltd.
@GiG Beach
Triq Id-Dragunara c/w Triq San Gorg
St. Julians – STJ 3148 – Malta
Sega to launch eSports version of Puyo Puyo series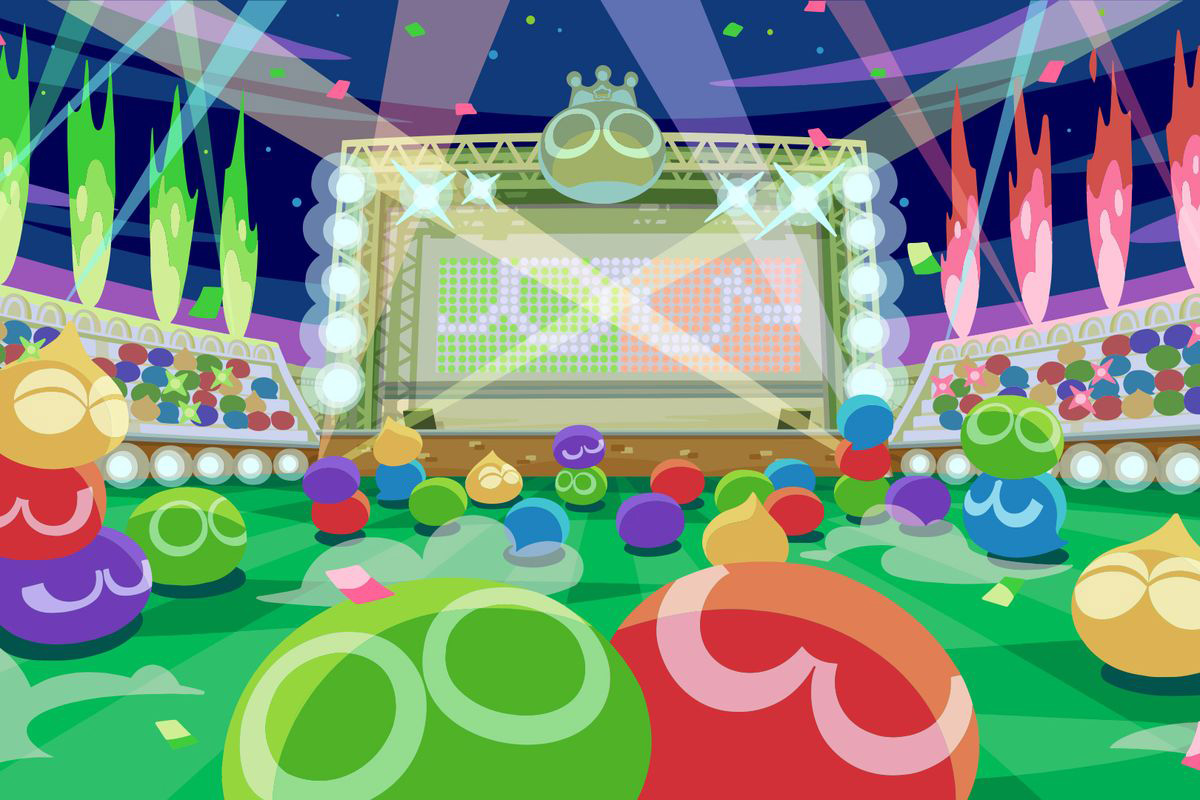 Reading Time:
1
minute
Sega, the pioneering Japanese gaming company, is planning to launch the eSports version of its popular game series Puyo Puyo. The new version will be recognised by Japan's official eSports union. The game, titled Puyo Puyo eSports, first will be available in Nintendo Switch and PlayStation 4 from October. An arcade version is also on the cards.
Puyo Puyo eSports looks very similar in presentation to 2014's Puyo Puyo Tetris, minus the Tetris component. The esports-focused spin on the blob-dropping puzzle game takes its rules from two previous entries: Puyo Puyo 2 (first released in 1994) and Puyo Puyo Fever (first released in 2003). Puyo Puyo eSports will feature 24 characters from across the franchise.
The new version of Puyo Puyo is authorized by the Japan esports Union (JeSU), an organisation established in cooperation with the Japanese government that aims to promote and disseminate esports in the country, as well as provide actual licenses for professional players. The organisations members include developers and publishers such as Arc System Works, Bandai Namco, Capcom, Konami, Microsoft and Sony Interactive Entertainment.
The chairman of JeSU, Hideki Okamura, is also president and chief operating officer of Sega Holdings, parent company of publisher Sega.
Puyo Puyo eSports will be released digitally in Japan on October 25, priced at 1,999 yen (15.25 Euro's).
Esports Entertainment Group Signs Affiliate Marketing Agreements with Additional 34 Esports Teams, Bringing Total To 134 Esports Teams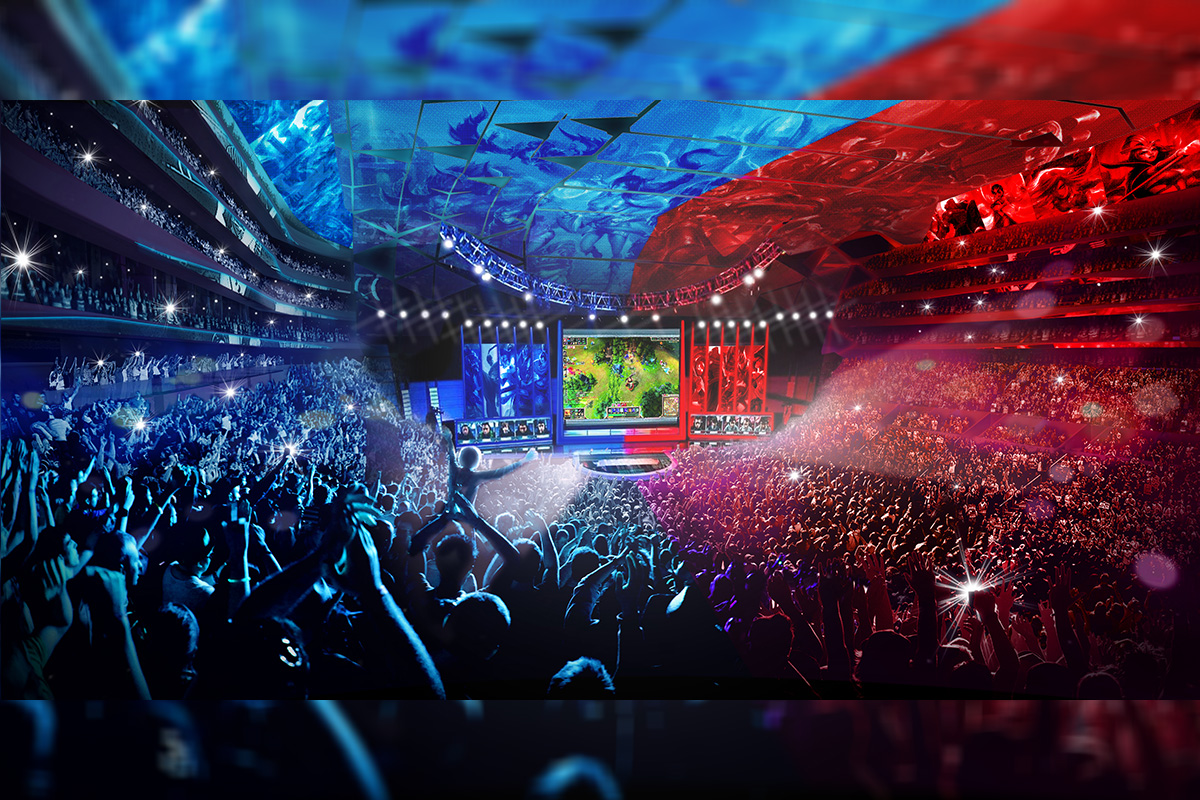 Reading Time:
3
minutes
Esports Entertainment Group, Inc. (OTCQB:GMBL) (or the "Company"), a licensed online gambling company with a specific focus on esports wagering and 18+ gaming, is pleased to announce Affiliate Marketing Agreements with 34 additional esports teams as the Company continues to ramp up affiliate marketing activities in support of its recent launch of vie.gg, the world's first and most transparent esports betting exchange.
The addition of these 34 esports teams brings the total number of esports team affiliates to 134 since the Company's first announcement on April 5th, representing a major milestone for Esports Entertainment Group, as well as, a major event within the esports world where no other esports wagering site has ever signed an Affiliate Marketing Agreement with an esports team.  The Company anticipates many more Affiliate Marketing Agreements with esports teams throughout 2018.
NEWEST ESPORT TEAM AFFILIATES EXPAND GLOBAL REACH INTO SOUTH AND CENTRAL AMERICA
The addition of the 34 esports teams below represents a significant geographical expansion and balancing of the Company's partners.  Whereas the first 60 esports teams were heavily concentrated in Europe, the last 74 esports teams have primarily come from South and Central America.  The geographical distribution of our most recent esports team affiliate partners is as follows:
Brazil: 16
Argentina: 5
Peru: 4
Colombia: 2
Chile: 2
Ecuador: 2
Venezuela: 1
Paraguay: 1
Honduras: 1
Grant Johnson, CEO of Esports Entertainment Group, stated, "We want to welcome all of our new esports team partners from South America. The region has a huge esports fan base and we look forward to working closely with these teams as they engage with their fans at home and around the globe."
VIE.GG
vie.gg offers bet exchange style wagering on esports events in a licensed, regulated and secured platform to the global esports audience, excluding jurisdictions that prohibit online gambling. vie.gg features wagering on the following esports games:
Counter-Strike: Global Offensive (CSGO)
League of Legends
Dota 2
Call of Duty
Overwatch
PUBG
Hearthstone
StarCraft II
This press release is available on our Online Investor Relations Community for shareholders and potential shareholders to ask questions, receive answers and collaborate with management in a fully moderated forum at https://agoracom.com/ir/EsportsEntertainmentGroup
About Esports Entertainment Group
Esports Entertainment Group, Inc. is a licensed online gambling company with a specific focus on esports wagering and 18+ gaming. Esports Entertainment offers bet exchange style wagering on esports events in a licensed, regulated and secure platform to the global esports audience at vie.gg.  In addition, Esports Entertainment intends to offer users from around the world the ability to participate in multi-player mobile and PC video game tournaments for cash prizes. Esports Entertainment is led by a team of industry professionals and technical experts from the online gambling and the video game industries, and esports. The Company holds licenses to conduct online gambling and 18+ gaming on a global basis in Curacao, Kingdom of the Netherlands and the Kahnawake Gaming Commission in Canada. The Company maintains offices in Antigua, Curacao and Warsaw, Poland. Esports Entertainment common stock is listed on the OTCQB under the symbol GMBL.  For more information visit www.esportsentertainmentgroup.com
.
FORWARD-LOOKING STATEMENTS
The information contained herein includes forward-looking statements. These statements relate to future events or to our future financial performance, and involve known and unknown risks, uncertainties and other factors that may cause our actual results, levels of activity, performance, or achievements to be materially different from any future results, levels of activity, performance or achievements expressed or implied by these forward-looking statements. You should not place undue reliance on forward-looking statements since they involve known and unknown risks, uncertainties and other factors which are, in some cases, beyond our control and which could, and likely will, materially affect actual results, levels of activity, performance or achievements. Any forward-looking statement reflects our current views with respect to future events and is subject to these and other risks, uncertainties and assumptions relating to our operations, results of operations, growth strategy and liquidity. We assume no obligation to publicly update or revise these forward-looking statements for any reason, or to update the reasons actual results could differ materially from those anticipated in these forward-looking statements, even if new information becomes available in the future. The safe harbor for forward-looking statements contained in the Securities Litigation Reform Act of 1995 protects companies from liability for their forward-looking statements if they comply with the requirements of the Act.
Riot Games unveils "LoL PARK" new LCK Esports stadium!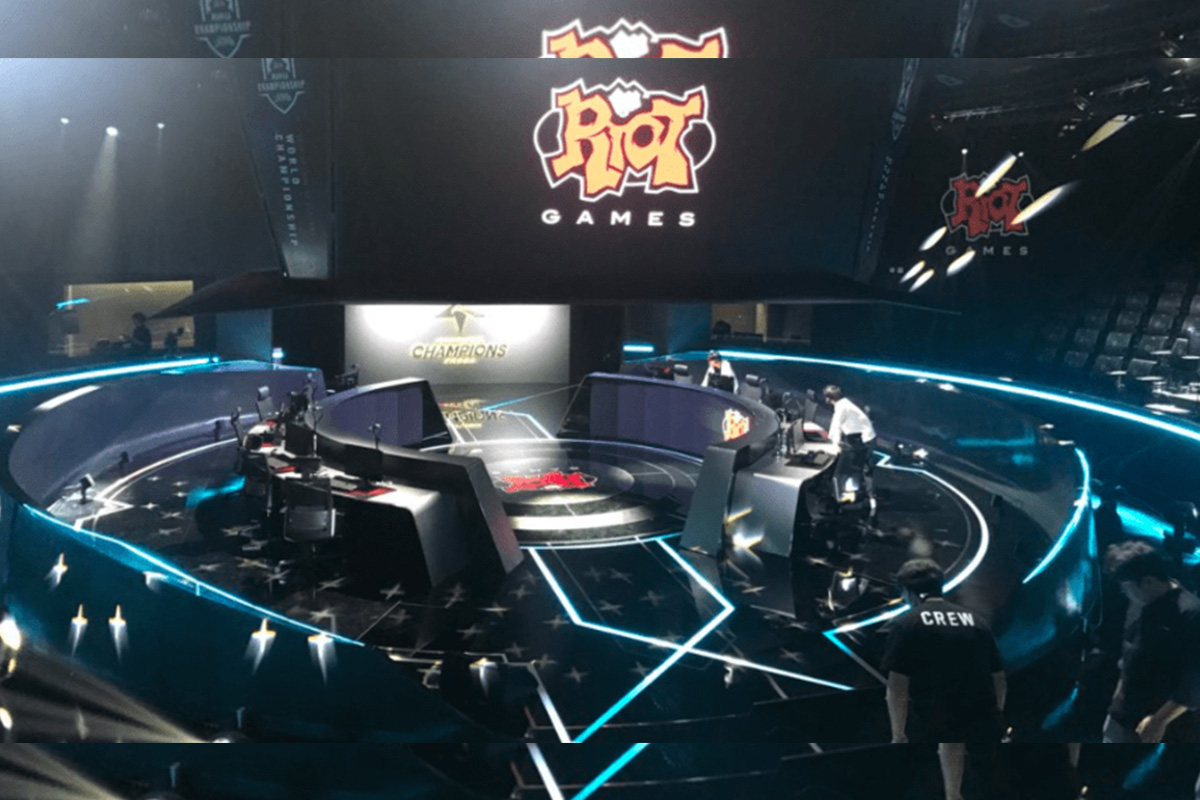 Reading Time:
2
minutes
Riot Games, a California-based game developer has unveiled its new League of Legends exclusive stadium called "Lol PARK." The new facility is located at Jongno-gu, Seoul, South Korea. It can host up to 500 people. The most important section of the stadium is a section in the form of a round open booth. Here, players are able to sit and play in the centre whilst the spectators can watch the players live. Due to the audience's seats being in close proximity with the stage, the audience is able to even see a player's individual screen. In addition, there is an incredibly large screen located at the top of the stage. This screen offers full picture quality from a multitude of angles, allowing the audience to watch the game without the slightest issue. The screen allows quality entertainment regardless of being at the front or back of the stage.
Also, there is a box specifically made for the coaching staff which is located on the outskirts of the stage. This box is clearly visible to the audience and adds yet another perk to the experience. After a game, the players are provided with a joint coverage area or interview zone in which they can interact in new ways with their fans. In addition, unlike fan meetings in the past when it was rushed and held outdoors, the LoL PARK provides a prepared fan meeting zone inside the facility.
Lee Seung Hyun, the representative of Riot Games Korea, commented, "I only hope that LoL PARK can provide a unique experience to everyday life. Jongno is a place that has a lot of companies and a lot more employees. I'd like this facility to be a place where you look twice and visit when you see it. The League focused stadium is more of an arena style than a studio. I have made sure and prepared this place to be a pleasant space for players. In addition, I did my best to set up various attractions and comfortable facilities for the audience who might visit here."