GiG's iGaming operator Rizk sponsors ENCE eSports team.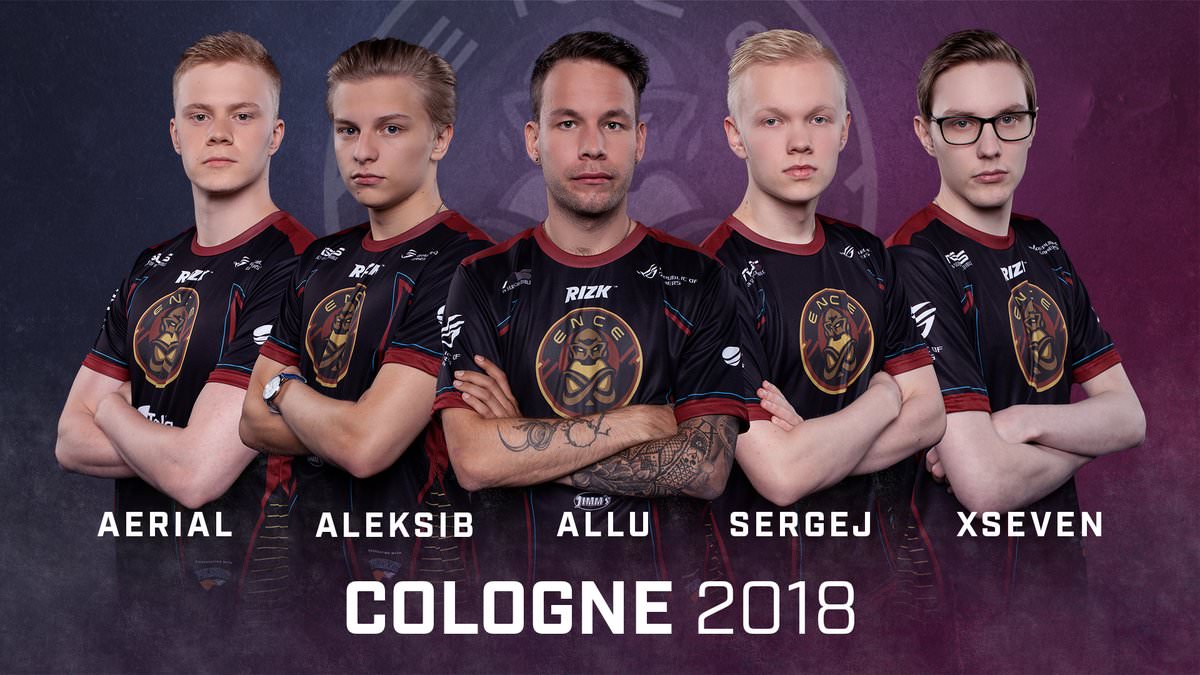 Reading Time:
3
minutes
Malta, 6 July 2018 – Rizk.com, iGaming operator flagship brand of Gaming Innovation Group (GiG), proudly announces its latest sponsorship deal with the globally operating Finnish ENCE eSports team.
ENCE is a professional Finnish eSports team. Players compete in online gaming tournaments worldwide which include games such as Starcraft 2, Hearthstone, Rainbow Six: Siege, Overwatch and Counter-Strike: Global Offensive. The team has extensive experience in eSports, making this sponsorship agreement a fantastic complimentary element to Rizk's recently launched sportsbook where eSports betting is available. The Rizk logo will appear on ENCE's website and merchandise. Since online gambling is illegal for under 18s in many countries where fans are based, we jointly decided that it was appropriate not to include the Rizk logo on any merchandise worn by Sergej (Jere Salo), who is a player aged under 18, as a measure to encourage responsible gambling.
"The partnership with ENCE is a natural fit for our operator Rizk. As an entertainment provider ourselves we share a very similar ethos and understanding. With the rise in popularity of eSports in general and the recent launch of Rizk sportsbook, the timing for this branding opportunity couldn't have been better. ENCE has a globally renowned team and we are proud to be supporting them through all the tournaments and events they will be attending this year across the world". Robin Reed, CEO of GiG.

"ENCE is very happy to be working with Rizk, paving their way to the wonderful world of eSports. With a rapidly changing and growing industry, we are here to support Rizk to take the right steps in getting involved in eSports. Rizk is a tremendous partner for ENCE as it's backed by a forward thinking and innovating iGaming company." Joona Leppänen, Marketing Director at ENCE.
The team is playing at ESL One Cologne this weekend  which will host players, talents and fans for a whole weekend of eSports.
---
For further information, please contact:
Natasha Gowans, Head of Communications, pr@gig.com.
About ENCE
ENCE is a professional Finnish eSports team. ENCE stands for Enceladus, one of the giants in Greek Mythology, as well as one of the moons of Saturnus. We use the motto "Ever to excel", to do better than others, which is fundamentally what ENCE strives for: to be a role-model in the Finnish eSports scene.
About Rizk
Rizk.com is at the forefront of innovative, simple and fair online gaming. We have worked tirelessly to create an intelligent, user-driven interface that will ensure you can enjoy an online gaming experience like no other. We also happen to be the architects of the Wheel of Rizk, which provides you with instant rewards, just for playing. These rewards carry absolutely no wagering requirements as we firmly believe in transparent gaming, completely void of all small print.
About GiG
Gaming Innovation Group Inc. is a technology company providing products and services throughout the entire value chain in the iGaming industry. Founded in 2012, Gaming Innovation Group's vision is 'To open up iGaming and make it fair and fun for all'. Through our eco-system of products and services, we are connecting operators, suppliers and users, to create the best iGaming experiences in the world. Gaming Innovation Group operates out of state of the art offices in St George's Bay, Malta and is listed on the Oslo Stock Exchange under the ticker symbol GIG.
For more information about GiG and our services:
Company address:
Gaming Innovation Group Ltd.
@GiG Beach
Triq Id-Dragunara c/w Triq San Gorg
St. Julians – STJ 3148 – Malta
The 2018 Esports Awards have been announced, and the nominees are…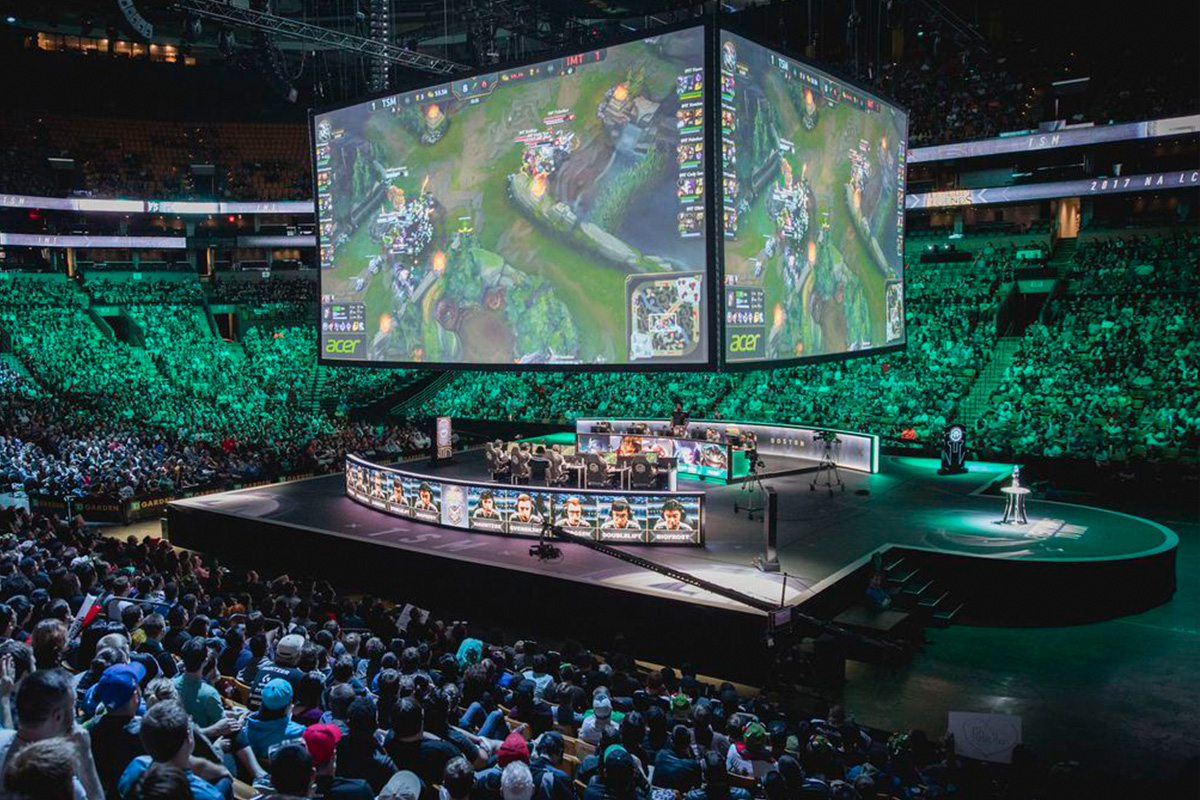 Reading Time:
1
minute
Curtains have been raised for the third edition of Esports Industry Awards. Popularly called Esports Awards, it captures the latest buzz of the industry by showcasing and recognising the happening games and top names of the times.
This year's edition will take place on November 12 in London. The organisers have announced the finalists for the first group of categories for this year's event.
Esports Game of the Year
Super Smash Bros. Melee
Call of Duty WWII
Dota 2
Rainbow Six: Siege
Counter-Strike: Global Offensive
League of Legends
Fortnite
Dragon Ball FighterZ
Overwatch
PUBG
Esports Breakthrough Game of the Year
Dragon Ball FighterZ
Fortnite
Battalion 1944
Call of Duty WWII
Clash Royale
Arena of Valor
FIFA 18
NBA 2K18
Streamer of the Year
Ninja
Pokimane
Shroud
Summit1g
Dr Disrespect
Stone Mountain 64
CouRage
XQC
Tyler1
Myth
Streaming Platform of the Year
YouTube
Znipe
Mixer
Facebook
Twitch
Twitter
Esports Coverage Website of the Year
com
Blitz
DBLTAP
theScore
Liquipedia
Dot Esports
Charlie INTEL
Inven Global
ESPN Esports
HLTV
Voting is now open for the first set of awards. You can make your selections now. You also have a chance to win a trip to watch the show live and in person.
Source: dailyesports.tv
Esports Entertainment Group Signs Affiliate Marketing Agreements With Additional 40 Esports Teams, Bringing Total To 100 Esports Teams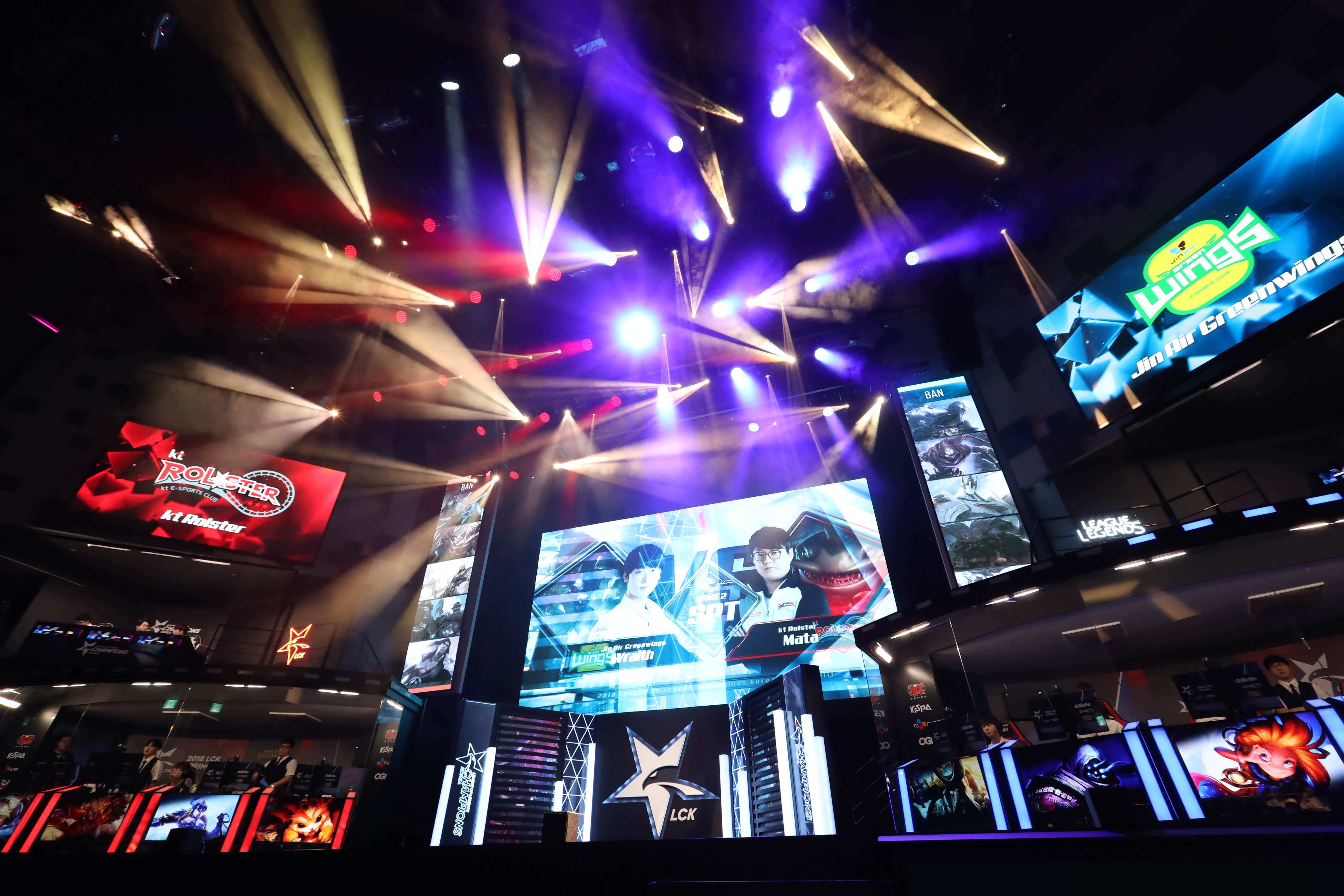 Reading Time:
4
minutes
ST. MARY'S, Antigua, July 16, 2018 – Esports Entertainment Group, Inc. (OTCQB:GMBL) (or the "Company"), a licensed online gambling company with a specific focus on esports wagering and 18+ gaming, is pleased to announce the signing of Affiliate Marketing Agreements with 40 additional esports teams as the Company ramps up affiliate marketing activities in support of its recent launch of VIE (https://vie.gg), the world's first and most transparent esports betting exchange.
The addition of these 40 esports teams brings the total number of esports team affiliates to 100 since the Company's first announcement on April 5th, representing a major milestone for Esports Entertainment Group, as well as, a major event within the esports world where no other esports wagering site has ever signed an Affiliate Marketing Agreement with an esports team.  The Company anticipates many more Affiliate Marketing Agreements with esports teams throughout 2018.
NEWEST ESPORT TEAM AFFILIATES EXPAND GLOBAL REACH INTO SOUTH AMERICA, CENTRAL AMERICA AND NORTH AMERICA
The addition of the 40 esports teams below represents a significant geographical expansion of the Company's partners.  Whereas the first 60 esports teams were heavily concentrated in Europe, the most recent 40 esports teams represent our first teams in South America and Central America, as well as, adding further representation to our current three North American teams (USA) via three teams from Mexico.
Moreover, many of the 40 new additions are top esports teams within their respective countries with significant fan followings, which bodes very well for the future of these partnerships, as well as, potential interest from future esports teams. The geographical distribution of our most recent esports team affiliate partners are as follows:
| | |
| --- | --- |
| Peru | 16 |
| Colombia | 5 |
| Mexico | 3 |
| Chile | 3 |
| Panama | 2 |
| Ecuador | 2 |
| Bolivia | 2 |
| Venezuela | 2 |
| Guatemala | 2 |
| Costa Rica | 1 |
| Puerto Rico | 1 |
| Argentina | 1 |
| Dominican Republic | 1 |
| | |
VIE.GG
VIE offers bet exchange style wagering on esports events in a licensed, regulated and secured platform to the global esports audience, excluding jurisdictions that prohibit online gambling. VIE features wagering on the following esports games:
Counter-Strike: Global Offensive (CSGO)
League Of Legends
Dota 2
Call of Duty
Overwatch
Hearthstone
StarCraft II
Grant Johnson, CEO of Esports Entertainment Group, stated, "When we commenced this process, we did so with confidence and the knowledge we were about to achieve something great for the company and the esports industry.  But even I didn't expect to sign agreements with 100 esports teams this quickly, considering no other esports wagering site has ever signed affiliate marketing agreements with any esports teams.  The industry has sent us a loud and clear message – our transparent and trusted P2P esports wagering platform is exactly what the esports world has been waiting for. We expect to sign many more such agreements with esports teams over the summer, with Gamescom 2018 expected to be our biggest week at the end of August. Thank-you to all of our esports team partners for helping us achieve this milestone and prove that VIE.gg is a winner."
This press release is available on our Online Investor Relations Community for shareholders and potential shareholders to ask questions, receive answers and collaborate with management in a fully moderated forum at https://agoracom.com/ir/EsportsEntertainmentGroup
Redchip investor relations Esports Entertainment Group Investor Page:
http://www.gmblinfo.com
About Esports Entertainment Group
Esports Entertainment Group Inc. is a licensed online gambling company with a specific focus on esports wagering and 18+ gaming. Esports Entertainment offers bet exchange style wagering on esports events in a licensed, regulated and secure platform to the global esports audience.  In addition, Esports Entertainment intends to offer users from around the world the ability to participate in multi-player mobile and PC video game tournaments for cash prizes. Esports Entertainment is led by a team of industry professionals and technical experts from the online gambling and the video game industries, and esports. The Company holds licenses to conduct online gambling and 18+ gaming on a global basis in Curacao, Kingdom of the Netherlands and the Kahnawake Gaming Commission in Canada. The Company maintains offices in Antigua, Curacao and Warsaw, Poland. Esports Entertainment common stock is listed on the OTCQB under the symbol GMBL.  For more information visit www.esportsentertainmentgroup.com
.
FORWARD-LOOKING STATEMENTS
The information contained herein includes forward-looking statements. These statements relate to future events or to our future financial performance, and involve known and unknown risks, uncertainties and other factors that may cause our actual results, levels of activity, performance, or achievements to be materially different from any future results, levels of activity, performance or achievements expressed or implied by these forward-looking statements. You should not place undue reliance on forward-looking statements since they involve known and unknown risks, uncertainties and other factors which are, in some cases, beyond our control and which could, and likely will, materially affect actual results, levels of activity, performance or achievements. Any forward-looking statement reflects our current views with respect to future events and is subject to these and other risks, uncertainties and assumptions relating to our operations, results of operations, growth strategy and liquidity. We assume no obligation to publicly update or revise these forward-looking statements for any reason, or to update the reasons actual results could differ materially from those anticipated in these forward-looking statements, even if new information becomes available in the future. The safe harbor for forward-looking statements contained in the Securities Litigation Reform Act of 1995 protects companies from liability for their forward-looking statements if they comply with the requirements of the Act.
Contact:
Corporate Finance
1-268-562-9111
ir@esportsentertainmentgroup.com
Media & Investor Relations Inquiries
AGORACOM
ESPO@agoracom.com
http://agoracom.com/ir/eSportsEntertainmentGroup
U.S. Investor Relations 
RedChip
Dave Gentry
407-491-4498
Info@redchip.com
QYOU launches Heads Up Daily (HUD) esports format on Instagram TV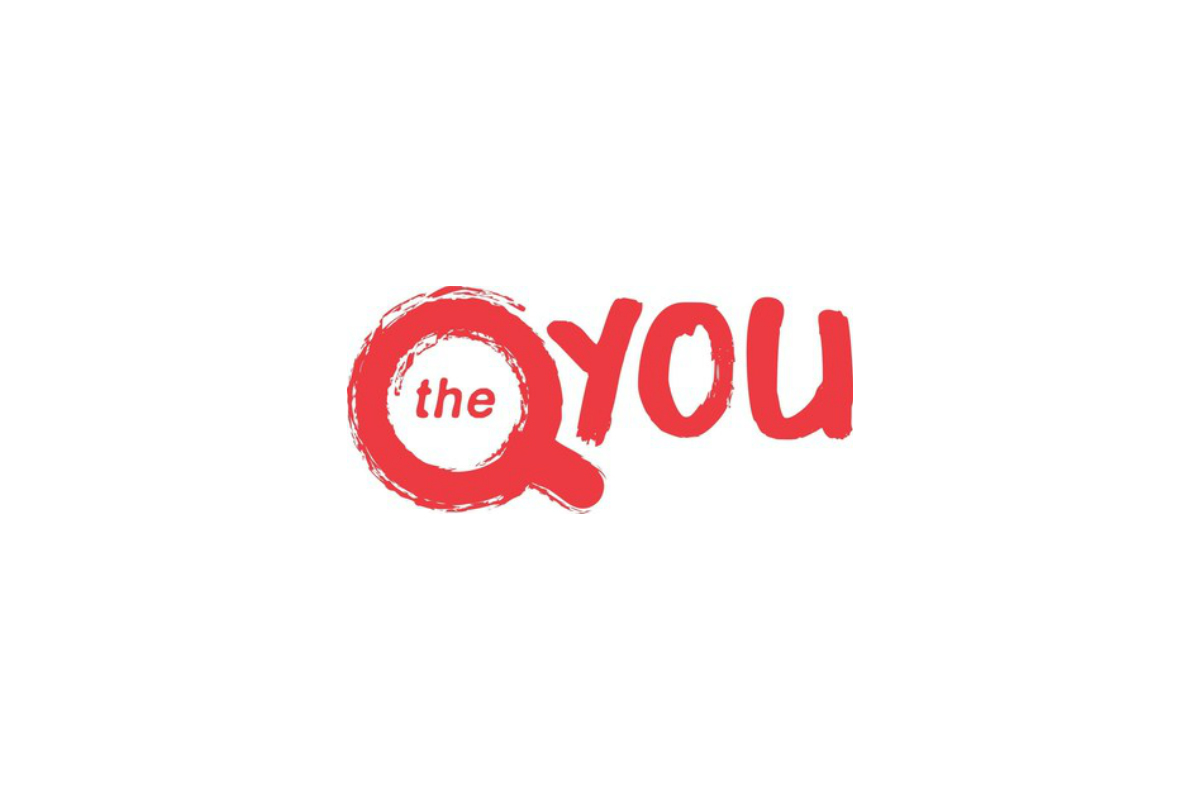 Reading Time:
2
minutes
DUBLIN, LOS ANGELES, and TORONTO, July 16, 2018 /CNW/ – QYOU Media (TSXV: QYOU OTC: QYOUF) today announces it has extended the reach of its HUD format by introducing HeadsUpDailyTV on IGTV, Instagram's TV platform launched in June 2018. IGTV aims to deliver long-form formats optimized for mobile viewing to its user base of 1 billion. HUD's launch on the platform dramatically bolsters its global reach, allowing millennial and Gen-Z audiences to access the best esports entertainment and news on-the-go wherever and whenever.
Launched last year, HUD is the destination for all things relating to esports and video game culture and already reaches 500,000 viewers. Each daily episode of HUD includes an exciting line-up of guests – from esports professionals to game developers and popular streamers on YouTube and Twitch – to discuss tournament recaps, esports top plays, and all of the hot topics in the world of gaming. New episodes will be available on IGTV each weekday in a vertical video format that can be easily watched from mobile devices.
Esports has exploded in recent years and is estimated to reach an audience of 427 million globally by 2019. Popular with millennial and Gen-Z audiences, under-35s make up 73 percent of all global esports fans. The new HeadsUpDailyTV channel launches ahead of the largest global esports tournament – The International Dota 2 Championships – which takes place in August, 2018.
Curt Marvis, CEO and Co-Founder of QYOU Media, commented: "Esports is a growing phenomenon and one that HUD has a leading edge on as one of the major sources of entertainment and news surrounding the players and tournaments. HUD is most popular with younger, mobile-first audiences and therefore bringing the format to channels like IGTV is crucial to expanding the audience reach. Instagram just hit 1 billion active users this month, providing huge potential to grow the HUD audience and drive sponsorship opportunities in the future."
HUD is licensed to World Poker Tour (WPT) Distribution USA and is also available on Super Channel's GINX Esports TV Canada.
This news release does not constitute an offer to sell or a solicitation of an offer to buy any of the securities of QYOU Media Inc. in the United States, nor shall there be any sale of the securities in any jurisdiction in which such offer, solicitation or sale would be unlawful. The securities offered have not been and will not be registered under the United States Securities Act of 1933, as amended, or any U.S. state securities laws and may not be offered or sold within the United States or to, or for the account or benefit of, U.S. Persons unless registered under the United States Securities Act of 1933, as amended, and applicable state securities laws or unless an exemption from such registration is available.
About QYOU Media:
QYOU Media Inc. is a fast-growing global media company that curates and packages premium 'best-of-the-web' video for multiscreen distribution. Founded and created by industry veterans from Lionsgate, MTV, and CinemaNow, QYOU's millennial-focused products including linear television networks, genre-based series, mobile apps, and video-on-demand formats reach millions of customers on six continents. Distribution partners include Sinclair Broadcast Group, Vodafone, 21st Century Fox, Liberty Global, Showmax, iflix, SuperChannel and TATA Sky.
Neither the TSX Venture Exchange (the "Exchange") nor its Regulation Services Provider (as that term is defined in the policies of the Exchange) accepts responsibility for the adequacy or accuracy of this release.
Source:  QYOU Media Inc.