EvenBet mixes it up for poker ahead of iGB Live!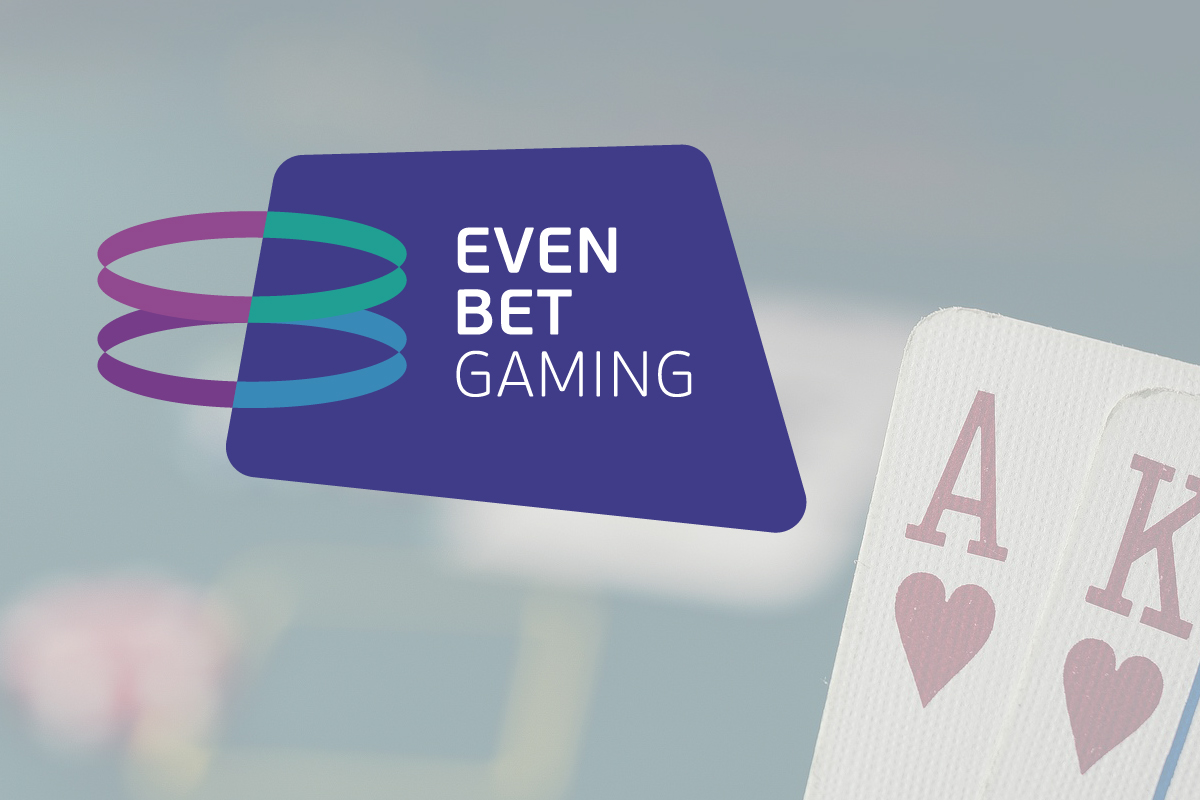 Reading Time:
2
minutes
Award-winning developer ramps up its leading solution with more Mixed Games variety
13th July 2018 – Leading online gaming software developer EvenBet Gaming has added more muscle to its exciting and expanding portfolio ahead of next week's iGB Live! conference in Amsterdam.
The developer's core poker product is breathing new life into a vertical which had been overlooked by many operators in recent years. EvenBet Mixed Games is now bringing seven variants of eight new games to market, providing an accessible learning curve for beginners alongside variety and balance for skill players with high-stakes appeal.
These Mixed Games – which go through the poker gears from Stud and Texas Hold'em to the increasingly popular Omaha Hi-Lo Mixed – each require a nuanced strategy and help level the field between novices and seasoned players. This HORSE rotation both engages and excites, asking different questions of its players across the poker spectrum.
It's just the latest development from EvenBet flagship poker product, following hard on the heels of the recent launch of the developer's Poker Rooms solution across Asia, opening up a previously opaque market window. Players can now create their own clubs and invite others to join them with our robust RNG-certified game logic, lifetime updates, precise rake and a broad range of variants, each adeptly supported by the most dependable games-management system on the market.
EvenBet's state-of-the-art software and functionality also allows the integration of slots into the HTML5 poker client, providing a significant boost to cross-selling. After all, integrating a flexible, intuitive poker product into any casino or sportsbook delivers proven benefits across any number of KPIs – especially as reliable retention techniques and user-engagement have become ever more elusive in an increasingly regulated space.
This year, the iGaming Super Show, EiG and Amsterdam Affiliate Conference have combined their industry forces to stage the largest dedicated iGaming summit in the business at iGB Live! (17-20 July). And EvenBet, fresh from winning "Highly Commended" recognition at the latest EGR Awards 2018, will be on site to meet with partners both new and old, demonstrating its growing global reach and unpacking its strategies.
Dmitry Starostenkov, EvenBet Gaming CEO, said: "With so much cutting-edge tech and innovation under our belt, coupled to many exciting new deals with both established and rising stars, we can now look forward to growing in stride with this progress. We can't wait to catch up with existing partners and meet new clients in Amsterdam with whom we can broaden our mutual horizons."
"The growth of our poker has been particularly pleasing. It shows our determination and ability to diversify both the product and platforms of industry leaders across the globe, boosting engagement and retention for operators as we go. And we have another major announcement to make next week for crypto currency poker solutions, so stay tuned!
To find out more about EvenBet's products or to meet them in Amsterdam at iGB Live!, please email [email protected] to book an appointment.
About EvenBet Gaming
EvenBet Gaming is an online gaming software developer that suppliers customisable and innovative turnkey solutions. The company develops world-class online poker, casino, sportsbook and daily fantasy sports platforms, and has offices in the USA and Russia employing more than 100 team members. It has launched more than 50 casino and poker rooms over the past nine years.
Brett Lee Becomes Brand Ambassador of Sportsbet.io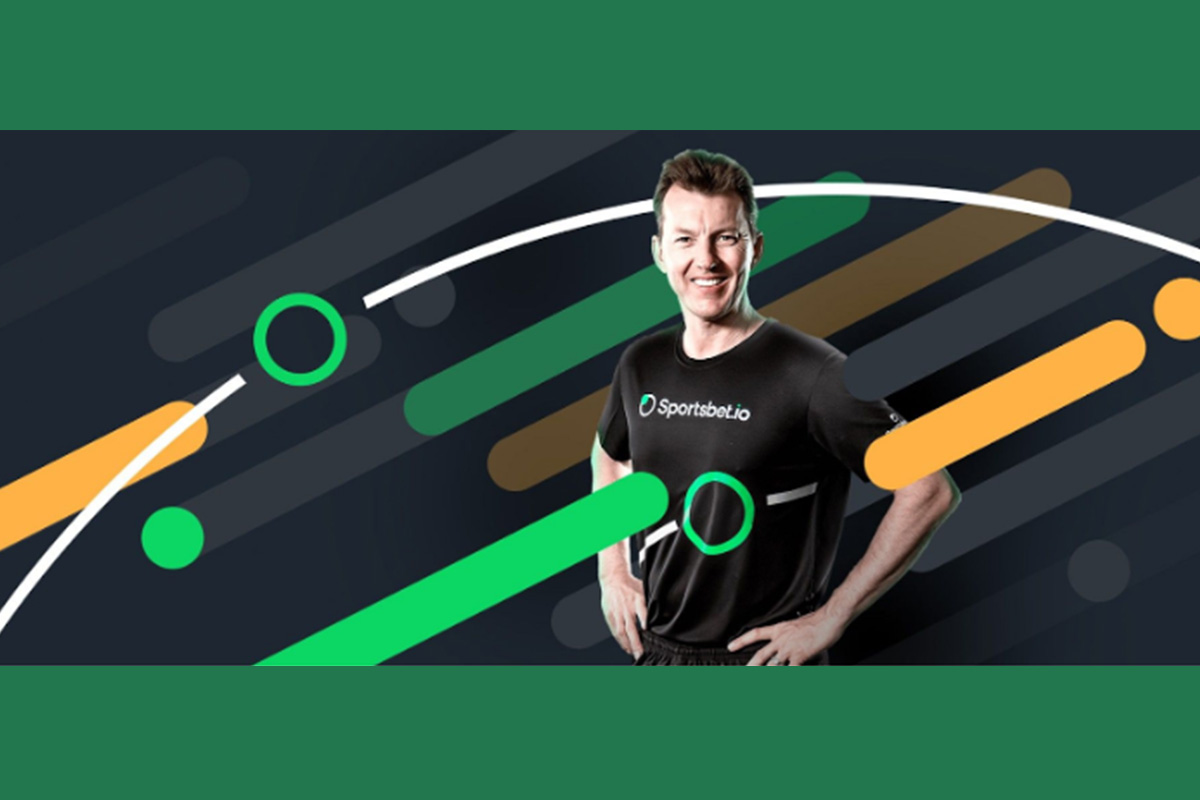 Reading Time:
< 1
minute
Australian cricket legend Brett Lee has become the brand ambassador of the cryptocurrency sportsbook Sportsbet.io.
In his role as Sportsbet.io ambassador, Brett will lead a series of dedicated cricket promotions giving Sportsbet.io users the chance to "Bet with Brett." Promotions will include special cricket quizzes, the Brett Lee "Awesome Foursome" and a dedicated casino cashback. Brett will also provide Sportsbet.io users with in-depth analysis from the world of cricket.
"Speed was always my greatest weapon throughout my career, which is why partnering with Sportsbet.io is such a perfect match. And like Sportsbet.io, playing fair was always important to me. These guys make sports betting fun, fast and fair, so I can't wait to get involved with some exclusive promotions and provide some insight from my experiences at the very top of cricket," Brett Lee said.
"Brett Lee is nothing short of a legend of the game. There were few greater sights in cricket than watching the fear in the eyes of batsmen as Binga approached," Justin Le Brocque, Head of Sportsbook Marketing at Sportsbet.io, said.
"So we are bowled over that he has joined team Sportsbet.io. As well as a terrifyingly quick bowler, Brett is a natural entertainer and a true gentleman; we couldn't think of a better match for our sportsbook. Players around the world can look forward to some fantastic Brett Lee promos, and the chance to hear from one of the biggest characters in the game," Justin Le Brocque added.
321CryptoCasino Strikes Industry First With TrustTracker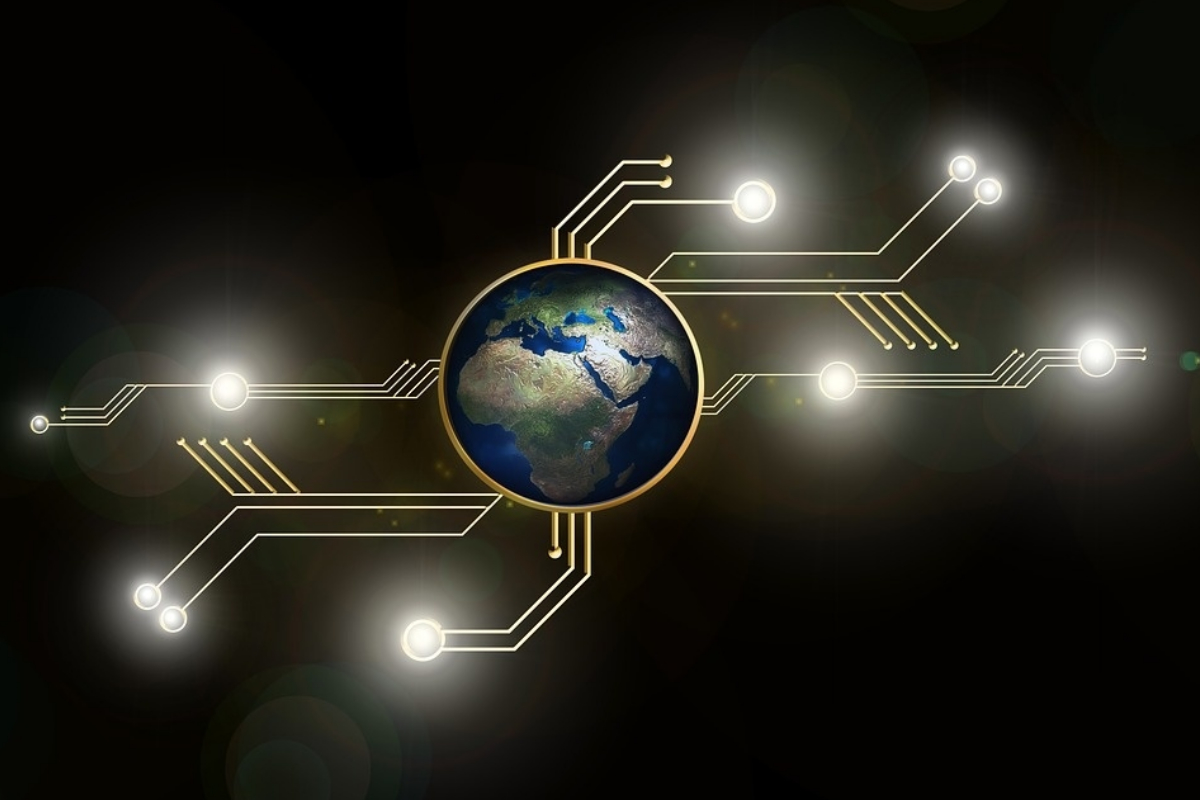 Reading Time:
2
minutes
Cryptocurrency operator 321cryptocasino has agreed on an industry-first partnership with TrustTracker™, a new blockchain-based tool designed to help solve the issue of player trust in the casino sector.
321cryptocasino players can now use TrustTracker™ to check that the result of every spin or bet was the same as recorded in their transaction history.
TrustTracker™ uses technology powered by the CasinoCoin blockchain to store the results of every transaction. Once integrated via a simple API, players can then use the TrustTracker™app to enter their bet code, or scan a QR code, and receive a near-instant confirmation that the result on the ledger is legitimate.
As well as being a powerful trust-building tool for casinos at a time when public perceptions of the industry are shaky, the data captured by TrustTracker™ can also be used by operators to build new products, better engage players and even boost acquisition by sharing data on everything from RTP to jackpot frequency.
Tomy Simonian, PM at 321cryptocasino said: "We understand that casino players are increasingly demanding when it comes to issues surrounding transparency and trust. TrustTracker™ allows us to place the legitimacy of our product at the heart of our engagement, acquisition and wider growth strategy."
Andrew French, MD at TrustTracker™, said: "We have built TrustTracker™ to solve a very real trust issue within the casino industry at the moment. By utilising the CasinoCoin blockchain, we are able to seamlessly prove to players that the games they enjoy are legitimate. We aim to become the standard for accountability and visibility that our industry aspires to."
Last year, the UK Gambling Commission conducted a survey which showed that just 29 per cent of people agreed with the statement: "Do you agree that gambling is conducted fairly and can be trusted." This was down from 48 per cent in 2010.
Blockchain Offers Cloudbet Players the Fairest Odds in Soccer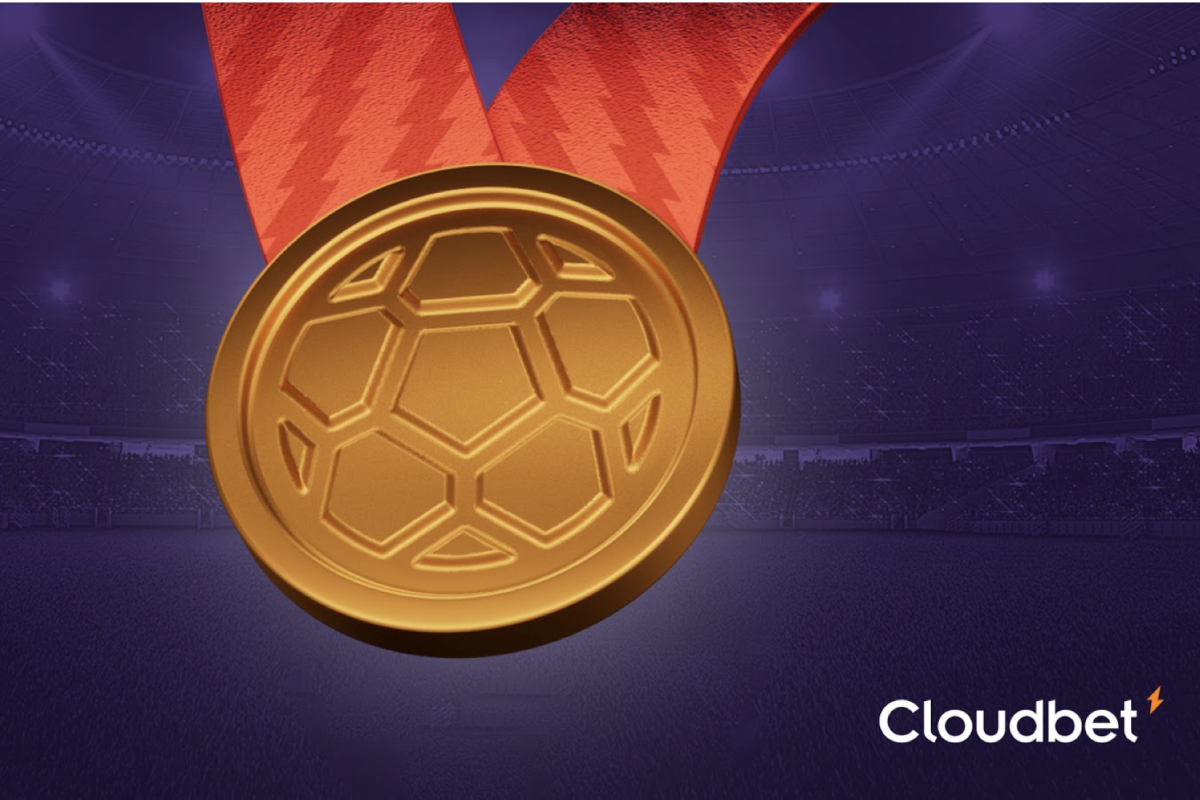 Reading Time:
2
minutes
Crypto advantage allows sportsbook to offer commission-free bets
Adds to other benefits blockchain technology provides to players
One crypto sportsbook is using the English Premier League's return to demonstrate how blockchain technology helps it to offer customers fairer prices to maximise their winnings.
Cloudbet, the pioneering bitcoin operator, recently announced that for each remaining game in the EPL season, it would charge no commission on pre-match bets for 1000 players, allowing them to access the best odds — and therefore the highest returns — on the market.
The "zero-margin" campaign grabbed the attention of some seasoned industry observers, who questioned the sustainability of essentially giving up pre-match profit for the 92 remaining games in the season. It also draws attention to how Cloudbet leveraged its crypto background to offer players the fairest prices on the street, contrasting against a backdrop of improbable odds and gimmicks used by some operators that have dented the industry's credibility.
The answer for Cloudbet lies in the blockchain technology that underpins its operations, and has helped it generate substantial savings from avoiding costs faced by fiat operators. Cloudbet passes on these savings to players by extending generous bonuses or, in the EPL case, removing the margin it charges on sports events.
Leading up to the Arsenal-Manchester City clash on June 17, Cloudbet had odds of 8.77 for a Gunners victory and 1.39 for a City win, compared to the average of 8.36 and 1.36, respectively, of five sportsbooks compiled by Bitedge.com. Cloudbet priced a draw at 5.88, compared with the book average of 5.74.
The EPL campaign is an extension of the operator's long-standing "best odds" campaigns that feature margins as low as 2% on sports including soccer, basketball, American football and mixed martial arts.
"Ultimately, we're aiming to make sports more engaging for our players and what better way to supercharge the experience than by offering the best prices that are mathematically possible," a Cloudbet spokesman said. "The primary reason that we can do that is because of blockchain."
The capacity to provide fairer pricing is yet another expression of the empowering and democratising characteristics of blockchain for the gaming industry. It's another clear benefit the technology offers players, on top of the more widely touted faster transaction times, secure fund storage and privacy protection.
Founded in 2013, Cloudbet has been making waves since relaunching itself in late April. While it has built a legacy as a trusted bitcoin operator, the firm has taken a bold step toward making the new Cloudbet.com more accessible to mainstream players with the addition of USDT betting, along with easy credit-card coin purchases. Cloudbet also accepts ethereum and bitcoin cash.
Besides soccer, the new Cloudbet.com offers odds on a multitude of sports and esports markets, while the Cloudbet casino has hundreds of slots and a live-dealer experience with all classic table games.