Worldpay and Mastercard to Enter New Global Partnership Focused on Innovating Payments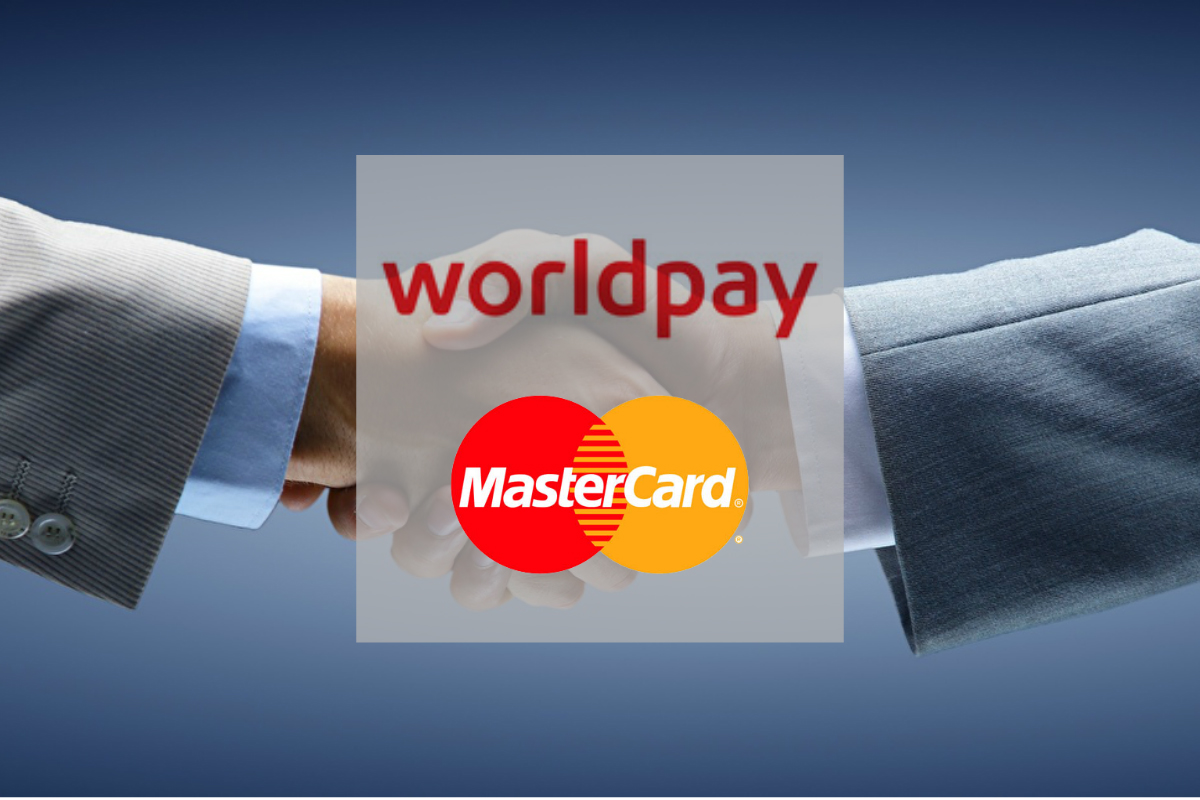 Reading Time:
3
minutes
Partnership will seek to help expand digital payments acceptance and establish a new payment standard with 'Pay by Bank' app, as well as focus on making digital payments even more convenient and secure globally
CINCINNATI and LONDON, July 16, 2018 — Worldpay, Inc. (NYSE: WP; LSE: WPY), a leading payments technology company, and Mastercard (NYSE: MA), announced today their intention to enter a global strategic partnership focused on expanding acceptance options and making digital payments even more convenient and secure.
"Through this partnership, Worldpay and Mastercard will help expand payments acceptance options for U.K. consumers and retailers by leveraging account-to-account payments technology with Mastercard's 'Pay by Bank' app," said Kevin McCarten, Chief Strategy and Marketing Officer at Worldpay. "This – combined with our joint efforts in making digital payments even more convenient and secure globally – creates a powerful partnership that benefits all payments stakeholders."
Growing Account-to-Account Payments
Under the partnership, Worldpay will offer the 'Pay by Bank' app – a new way to pay – to merchants in the U.K. starting in early 2019. Created by Mastercard's Vocalink business, the 'Pay by Bank' app enables customers of U.K. businesses to make online payments for goods and services via their banking app, and directly from their bank account.
With a strong market share in the U.K., partnering with Worldpay will significantly increase the opportunity to widen online retail acceptance for the 'Pay by Bank' app, allowing Mastercard to bring distribution scale to the new service, and diversify its business beyond its existing card network in the U.K.
"This is the latest way we're able to deliver on consumer's expectations, whether they're shopping online or paying for utilities," said Mark Barnett, President of Mastercard in U.K., Ireland, Nordics & Baltics. "We're maximizing each other's ability to provide the choices in fast and convenient ways to pay. In particular, 'Pay by Bank' app is set to play a big role in U.K. digital commerce, as more banks and merchants offer this as a payment option to millions of their customers."
Making Digital Payments Even Simpler and More Secure
Worldpay will also support EMVCo's Secure Remote Commerce (SRC) framework to provide consumers with a simple and consistent online payment experience instead of the numerous confusing options available today. Worldpay joins Mastercard and other payments industry players in developing a single, common checkout button. While this service is developed, Worldpay will continue to support its clients with Masterpass and other eCommerce solutions.
Additionally, Worldpay will leverage Mastercard Digital Enablement Service which replaces a card's primary 16-digit account number with an alternative card number, or "token," for enhanced security of online, in-app and digital payments.
Worldpay will also enable Mastercard MoneySend to expand functionality for its push-to-card disbursement solutions, including FastAccess  for merchant settlement. With this expanded solution in place, Worldpay merchants can receive settlement payout to Mastercard debit cards within minutes1 – rather than the typical one to three days via ACH.
About Mastercard
Mastercard (NYSE: MA), www.mastercard.com, is a technology company in the global payments industry.  Our global payments processing network connects consumers, financial institutions, merchants, governments and businesses in more than 210 countries and territories.  Mastercard products and solutions make everyday commerce activities – such as shopping, traveling, running a business and managing finances – easier, more secure and more efficient for everyone. Follow us on Twitter @MastercardNews, join the discussion on the Beyond the Transaction Blog and subscribe for the latest news on the Engagement Bureau.
About Worldpay
Worldpay, Inc. (NYSE: WP; LSE: WPY) is a leading payments technology company with unique capability to power global integrated omni-commerce. With industry-leading scale and an unmatched integrated technology platform, Worldpay offers clients a comprehensive suite of products and services globally, delivered through a single provider.
Worldpay processes over 40 billion transactions annually through more than 300 payment types across 146 countries and 126 currencies. The company's growth strategy includes expanding into high-growth markets, verticals and customer segments, including global eCommerce, Integrated Payments and B2B.
Worldpay, Inc. was formed in 2018 through the combination of the No. 1 merchant acquirers in the U.S. and the U.K. Worldpay, Inc. trades on the New York Stock Exchange as "WP" and the London Stock Exchange as "WPY."
Visit us at www.worldpay.com.

HIGHLIGHT GAMES TO LAUNCH SPFL GAME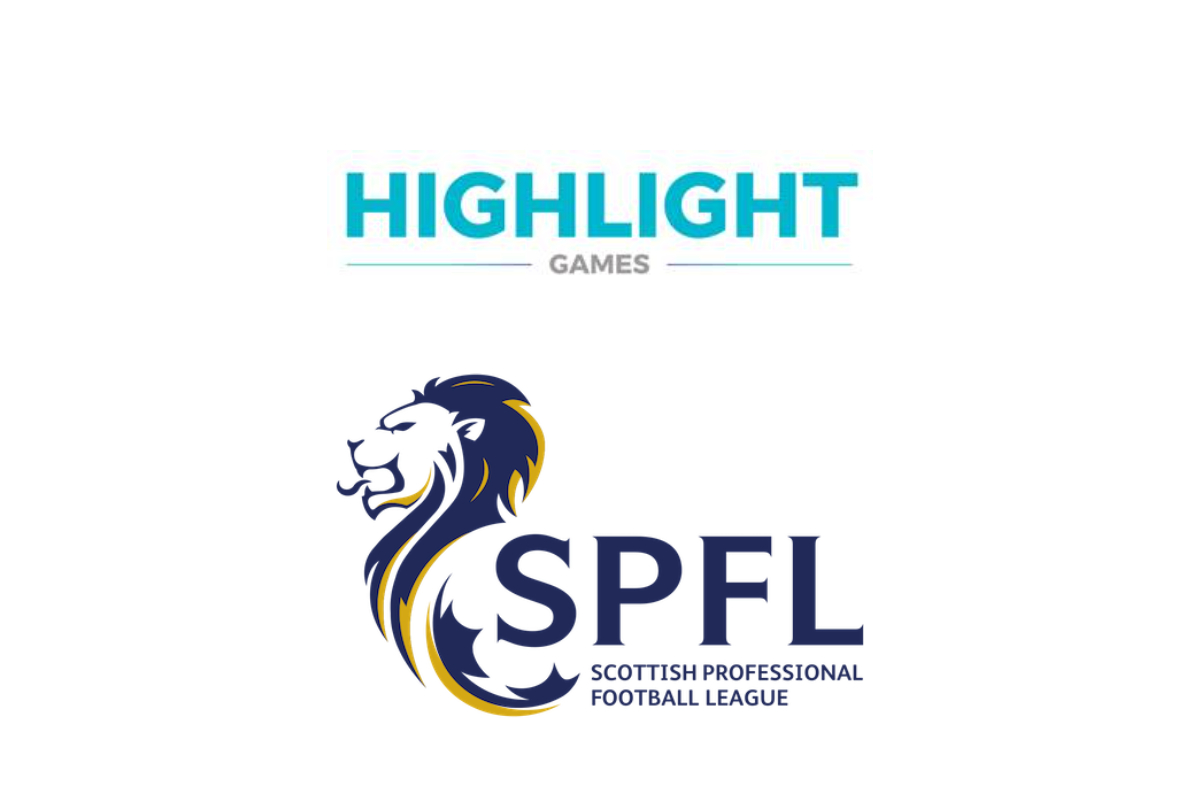 Reading Time:
< 1
minute
London-based video virtual sports specialist Highlight Games Limited today announces that it has acquired rights to use archive footage from the Scottish Professional Football League.
Further to the multi-year agreement, Highlight Games will release a suite of games featuring Scottish football, including a new iteration of its highly successful SOCCERBET game and a range of instant win games.
Games will feature favourite teams and players from the last 25 years including the "Old Firm" Derby – Celtic, Rangers, plus other SPFL Clubs including Aberdeen, Motherwell, Hearts, St Johnstone, Livingston, St. Mirren, Hibernian, Dundee United, Dundee, Ross County, and more. Games will be available in UK retail locations and online both in the UK and in regulated international territories.
'I'm delighted to announce Highlight Games' acquisition of rights to the SPFL, which will further extend its portfolio of games and content,' said Nick Gardiner, Co-CEO, Highlight Games. 'Our award-winning SOCCERBET product has proven to be highly successful in the territories in which it is now live – in Italy the SOCCERBET Serie A game now accounts for over 50% of all virtual sports bets placed with operators with which it is live – and we have ambitions to replicate this success in the UK with this new SPFL game.'
Socios.com To Be Official Partner Of The 2021 Ballon D'or Awards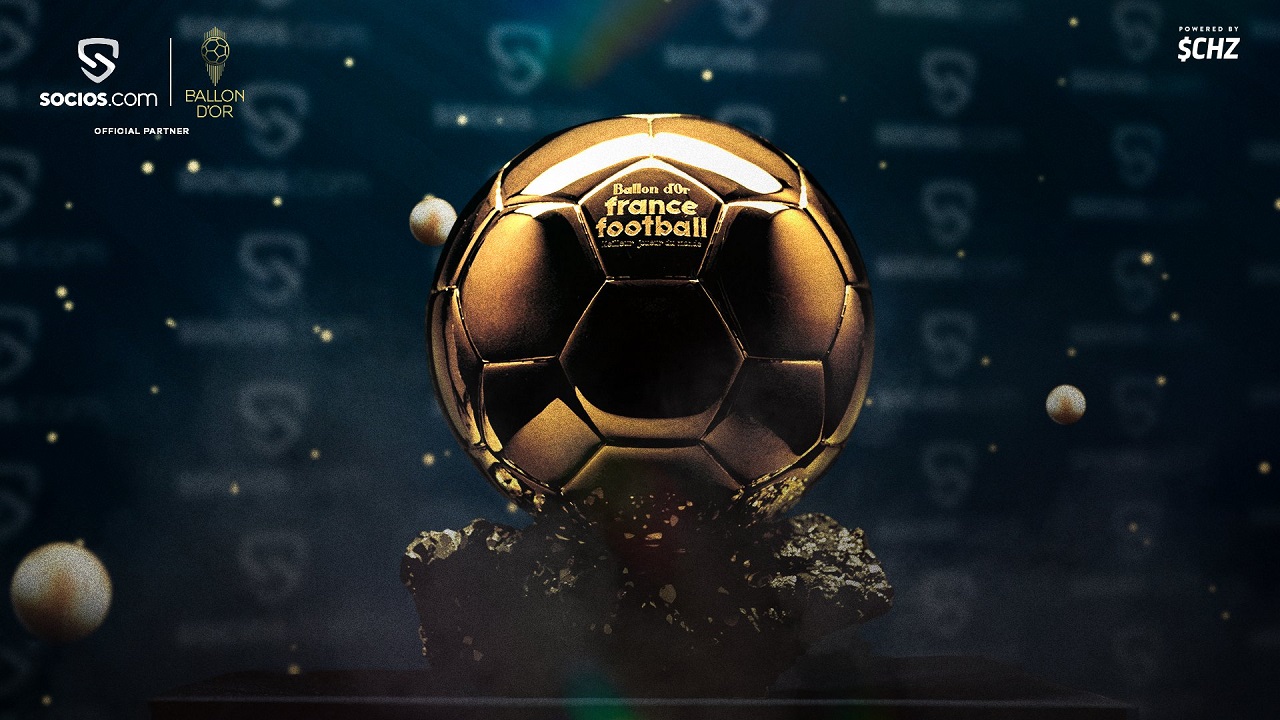 Reading Time:
< 1
minute
Socios, the all-in-one influence and rewards app for sports fans across the world, will be Official Partner of the 2021 Ballon d'Or Awards, which will mark the return of football's most desired individual recognitions after last year's edition was cancelled due to the pandemic.
The creators of Fan Tokens have reached an agreement with Amaury Média, the Amaury Group's advertising department : L'Équipe (newspaper, magazine), L'Équipe website, L'Équipe mobile app, la Chaine L'Équipe, France Football, le Journal du Golf, Vélo Magazine and le Ballon d'Or.
Socios will have brand visibility on the Red Carpet, where the biggest figures in world football will be shining next Monday, November 29th, as they make their way to the Parisian Théâtre du Châtelet, on the banks of the River Seine, where the ceremony will take place.
Socios will also host two photobooths in which the 750 guests attending the ceremony will be able to take a picture with the iconic trophy and have the chance to earn a Fan Token from one of the platform's 100+ partners.
Alexandre Dreyfus, Founder and CEO of Socios, said: "We are delighted to be partnering with the Ballon d'Or, the most prestigious individual awards ceremony in football, and to be part of a ceremony that has become one of the most anticipated events in the sports calendar.
"Socios was created to bring fans closer than ever to their heroes, and the Ballon d'Or is the event that gathers football's biggest stars, so it's a perfect combination."
Falcon Edge, DST Global, D1 Capital and RedBird Capital lead $840 Million investment in Dream Sports at $8 Billion valuation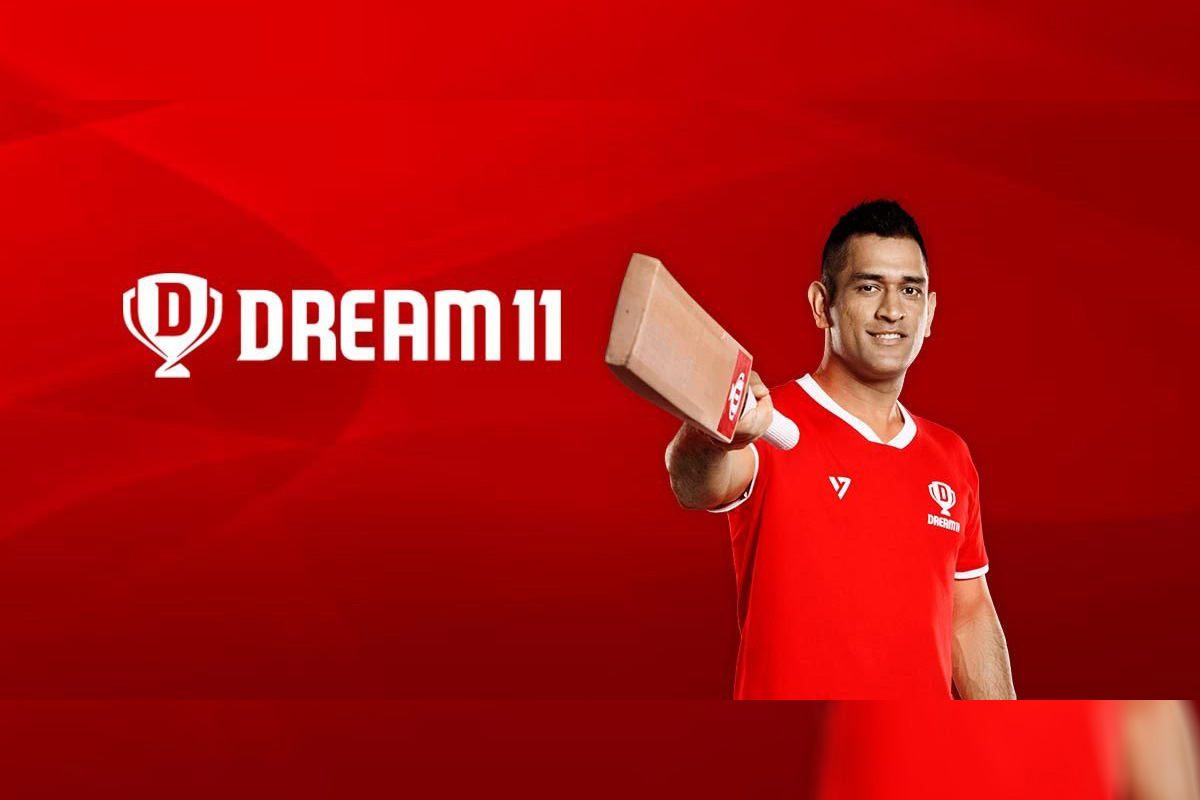 Reading Time:
2
minutes
Dream Sports, India's leading sports tech company with brands such as Dream Capital, FanCode, Dream11, DreamSetGo, Dream Game Studios, and DreamPay in its portfolio, announced the completion of an investment of $840 Million at an $8 Billion valuation, led by Falcon Edge, DST Global, D1 Capital, RedBird Capital and Tiger Global. The round also saw participation from existing investors like TPG and Footpath Ventures, making it amongst the largest investments globally in the sports tech sector.
Dream Sports, with an existing user base of 140 million Indian sports fans, is on a mission to build one of the world's largest sports ecosystems which includes Sports Content, Commerce, Experiences, Fan Engagement (including Sports Gaming and Esports), Web 3.0 solutions, Fantasy Sports and Fitness Tech. Earlier this year, Dream Sports further strengthened its commitment to this space by announcing a corpus of $250 Million through its CVC and M&A arm, Dream Capital. Dream Capital has built an initial portfolio of 10 companies, largely focusing on thematic early stage investments in India, including, Fittr, SoStronk, KheloMore and Elevar. Dream Capital is now expanding its sports, fan engagement and fitness portfolio in India and globally.
Commenting on the investment, Harsh Jain, CEO and Co-Founder, Dream Sports said, "Our vision and mission is to create an entrepreneur-led virtuous cycle of investment, innovation and wealth creation for all stakeholders in the sports ecosystem, from fans to athletes, teams and leagues. Our investors have deep experience in developing sports ecosystems globally, and we are fortunate to have their guidance to 'Make Sports Better' for 1 Billion Indian sports fans."
"We're excited to partner with the Dream Sports family in their vision of building the leading end-to-end sports tech company in India," said Rahul Mehta, Managing Partner at DST Global. "We're very impressed with their customer centric approach, product strategy and ability to strengthen connections between fans and their favorite sports."
A homegrown company founded in 2008 by Harsh Jain and Bhavit Sheth, Dream Sports is located in Mumbai and employs close to 1,000 'Sportans'.
Avendus Capital was the exclusive financial advisor to Dream Sports on the transaction.