Golden Entertainment to Acquire Two Laughlin, Nevada Casino Resorts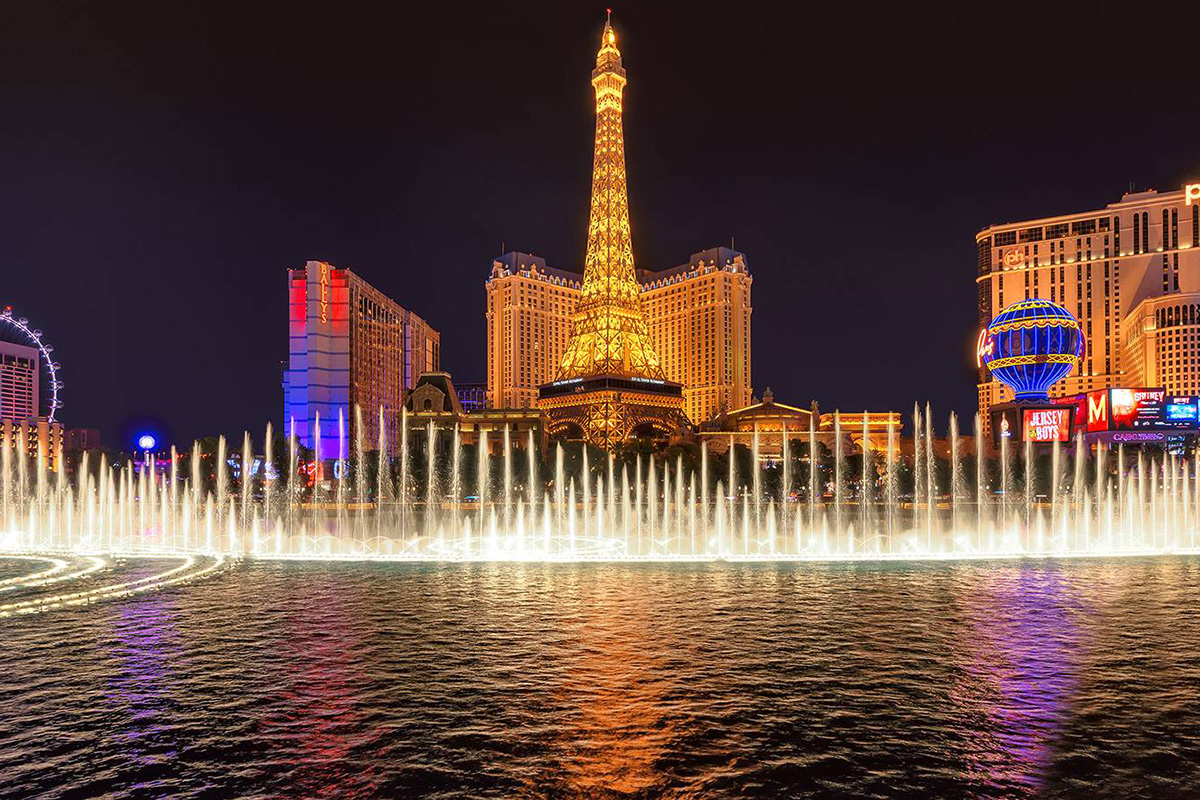 Reading Time:
5
minutes
July, 2018 – Golden Entertainment, Inc. announced that it has entered into a definitive agreement with Marnell Gaming LLC, to acquire the Edgewater Hotel & Casino Resort and the Colorado Belle Hotel & Casino Resort in Laughlin, Nevada. The purchase price will be based on an 8.0x multiple of the combined trailing twelve months adjusted EBITDA of both properties as of November 2018, with a minimum price of $168 million and a maximum price of $190 million. Including expected cost synergies and cash acquired, the purchase price is expected to represent an implied trailing twelve months adjusted EBITDA multiple of 6.5x.
The purchase consideration will consist of $155 million of cash and the balance in restricted stock issued at a price of $28.54 per share.
The transaction will be financed with incremental debt under the Company's credit facility and cash on hand. Pro forma for the transaction, the Company's net leverage is expected to be below 5x at closing. The Company expects the acquisition to be cash flow positive and immediately accretive to operating results.
Blake Sartini, Chairman and Chief Executive Officer of Golden, said, "The acquisition of the Edgewater Hotel & Casino Resort and the Colorado Belle Hotel & Casino Resort provides us with an exciting opportunity to expand our portfolio to nine wholly-owned casino resorts in Southern Nevada, solidifying our presence in this growing and attractive gaming market. The transaction is consistent with our strategy to grow our business in an accretive manner for shareholders and Golden is uniquely positioned to benefit immediately from cost synergies related to the acquisition of these properties."
The Edgewater Hotel & Casino Resort and the Colorado Belle Hotel & Casino Resort collectively feature over 1,400 slot machines, 40 table games and 2,150 hotel rooms. The properties also feature eleven restaurants and dedicated entertainment venues including the Laughlin Event Center. The Laughlin Event Center is an outdoor arena with 12,000 seats and hosts multiple headline concerts and other events throughout the year. The two properties are adjacent to Golden's current Laughlin property, the Aquarius Casino Resort, which features over 1,200 slot machines, over 30 table games and almost 2,000 hotel rooms. When combined, these three properties will be situated on 55 contiguous acres along the heart of the Laughlin Riverwalk.
Mr. Sartini added, "The Marnell family has a long history in the gaming industry including, designing, building and owning some of the most iconic resorts that now define the Las Vegas resort corridor. Over the past several years, Marnell Gaming has taken their expertise and created a significant hotel, casino and entertainment presence in Laughlin, and we are excited to build on these well positioned properties. As a result of this transaction, I am pleased to welcome Anthony Marnell III as a shareholder of Golden Entertainment."
The transaction is expected to close in the first quarter of 2019, subject to customary closing conditions and the receipt of all required regulatory approvals.
Latham & Watkins LLP served as legal advisor to Golden Entertainment for the transaction. Holland & Hart LLP served as legal advisor to Marnell Gaming.
Forward-looking Statements
This press release contains forward-looking statements within the meaning of the Private Securities Litigation Reform Act of 1995, including statements regarding the expected impact of the acquisition of Edgewater Hotel & Casino Resort and the Colorado Belle Hotel & Casino Resort on the Company's operations and statements regarding the anticipated timing of closing of the acquisition. These statements can be identified by the use of forward looking terminology such as "expects," "believes," "estimates," "projects," "intends," "plans," "seeks," "may," "will," "should" or "anticipates" or the negative or other variations of these or similar words, or by discussions of future events, strategies or risks and uncertainties. Although the Company believes that its expectations are based on reasonable assumptions within the bounds of its knowledge of its business, there can be no assurance that actual results will not differ materially from our expectations. Meaningful factors that could cause actual results to differ from expectations include, but are not limited to, risks related to the acquisition of the Edgewater Hotel & Casino Resort and the Colorado Belle Hotel & Casino Resort operations by the Company and the integration of the business to be acquired; the possibility that the proposed transaction does not close when expected or at all because required regulatory or other approvals are not received or other conditions to the closing are not satisfied on a timely basis or at all; potential adverse reactions or changes to business or employee relationships, including those resulting from the announcement or completion of the transaction; potential litigation challenging the transaction; the possibility that the anticipated benefits of the transaction are not realized when expected or at all, including as a result of the impact of, or issues arising from, the integration of the companies; our ability to realize potential synergies or projected financial results; and other factors as discussed in the Company's Annual Report on Form 10-K for the year ended December 31, 2017, subsequent Quarterly Reports on Form 10-Q and Current Reports on Form 8-K, each as filed with the United States Securities and Exchange Commission. The Company does not intend to update publicly any forward-looking statements except as required by law. In light of these risks, uncertainties and assumptions, the forward-looking events discussed in this press release may not occur.
Non-GAAP Financial Measures
To supplement the Company's and the property's financial information presented in accordance with United States generally accepted accounting principles ("GAAP"), the Company uses Adjusted EBITDA, which the Company believes is appropriate to provide meaningful comparison with, and to enhance an overall understanding of, the Company's and the property's financial performance. The Company believes Adjusted EBITDA provides useful information to both management and investors by excluding specific expenses and gains that the Company believes are not indicative of core operating results. Further, Adjusted EBITDA is a measure of operating performance used by management, as well as industry analysts, to evaluate operations and operating performance and is widely used in the gaming industry. Other companies in the gaming industry may calculate Adjusted EBITDA differently than the Company does.
The presentation of this additional information is not meant to be considered in isolation or as a substitute for measures of financial performance prepared in accordance with GAAP.
The Company defines "Adjusted EBITDA" as earnings before interest and other non-operating income (expense), income taxes, depreciation and amortization, acquisition expenses, loss on disposal of property and equipment and other gains and losses. The Company defines "net leverage" as total debt less cash, divided by Adjusted EBITDA for the twelve months prior to the measurement date.
About Golden Entertainment, Inc.
Golden Entertainment, Inc. owns and operates gaming properties across two divisions – resort casino operations and distributed gaming. The Company operates approximately 16,000 gaming devices, 116 table games, 5,168 hotel rooms, and provides jobs for over 7,000 team members. Golden Entertainment owns eight resort casinos – seven in Southern Nevada and one in Maryland. Through its distributed gaming business in Nevada and Montana, Golden Entertainment operates slot machines at over 1,000 locations and owns nearly 60 traditional taverns in Nevada. The Company is licensed in Illinois to operate video gaming terminals. Golden Entertainment is focused on maximizing the value of its portfolio by leveraging its scale, leadership position and proven management capabilities across its two divisions. For more information, visit www.goldenent.com.
Betfred USA and Elite Casino Resorts Sign Agreement for Iowa Sports Betting Operations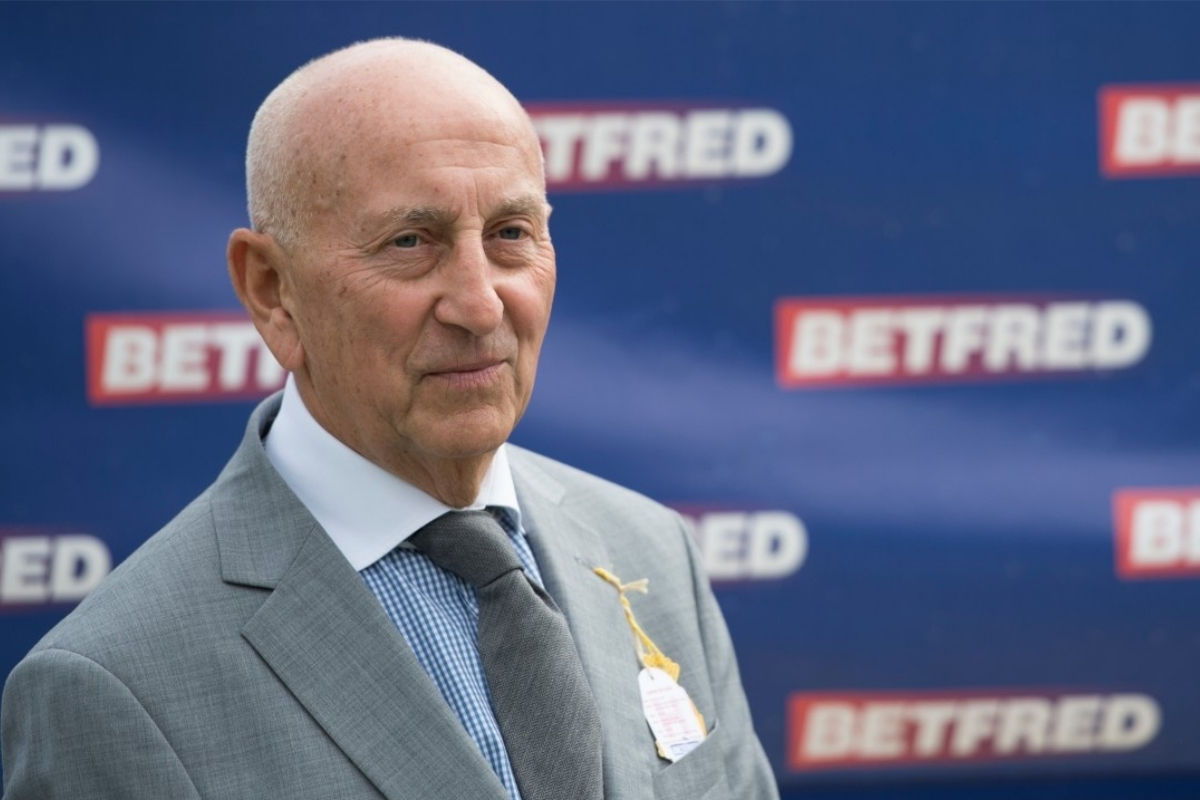 Reading Time:
2
minutes
World's largest privately-owned retail bookmaker moves into US market in partnership with Elite Casino Resorts in Iowa.
Betfred, the world's largest privately-owned retail book maker, and premier gaming and resort destination operator, Elite Casino Resorts have executed a technology and operations agreement for Sports Wagering for their Iowa customers.
Subject to regulatory approval Betfred will be offering Elite Casino Resort customers on premise, online and mobile wagering with a full suite of managed products which includes BI/Analytics, Anti-Fraud, Trading, Compliance/GDPR, Customer Support, Payments and Marketing, as well as managed trading operations support. On July 11, 2019, the Iowa Racing and Gaming Commission approved Betfred Sports Iowa, LLC as an Out of State Vendor for Grand Falls Casino Resort, LLC.
With over 50 years of market leading experience in the sports betting industry, as reflected in the over 1,600 retail stores in the United Kingdom, Betfred seeks to bring a best in class sports wagering experience to the customers of Grand Falls Casino & Golf Resort in Larchwood, IA. Said Dan Kehl, CEO of Elite Casino Resorts, "We are excited to offer our guests another world-class product.  With Betfred, Grand Falls Casino and Resort will be the best place in Iowa for sports betting at our casino and on a safe and secure platform."
Fred Done, Chief Executive and co-founder of Betfred said, "I'm delighted to partner with Elite Casino Resorts in Iowaand we look forward to working with our new partners and sharing our joint expertise in what is a very exciting opportunity and market for Betfred."
Betfred has partnered with SCCG Management in Las Vegas, led by its Principal Partner, Stephen Crystal, to represent the company in the US Native American and Non-Tribal gaming market development. SCCG is an internationally respected management consultancy focused on global sports betting, esports and the casino entertainment industries.
ABOUT ELITE CASINO RESORTS:
Elite Casino Resorts currently owns and operates three premier gaming and resort destinations in Iowa. The Kehl Family of Dubuque, IA, majority owners of Elite Casino Resorts, have been pioneers in Iowa gaming, awarded the first riverboat gaming operator's license in Iowa on April 1, 1990 for the Dubuque Casino Belle, the first American-flagged vessel to offer gambling cruises in the United States.
ABOUT BETFRED:
The company was founded by brothers Fred and Peter Done who started with just one shop in Salford in 1967. Back then Betfred differentiated itself by offering excellent customer value and excellent service and those principles are still at the heart of the business now. Operating across multiple gaming channels including 1600 retail stores, Online & Mobile, positions the company as a leading gaming technology vendor. Built over years of experience providing industry leading in-person and digital betting services, Betfred is poised for an expansion into the American market through SCCG Management. Headquartered in Warrington in the United Kingdom. Betfred have an extensive sponsorship portfolio including the World Snooker Championship, in golf the British Masters, World Matchplay Darts, Rugby League's Super League and Betfred is the Official Bookmaker of Royal Ascot.
ABOUT SCCG:
SCCG specializes in the investment in and development of worldwide brands, governmental and regulatory management support, intellectual property, and strategic business development within international land-based casinos, sports wagering, internet gambling, gaming, esports and entertainment markets.
Source: SCCG Management, LLC
Union Gaming Analytics to Evaluate Chicago Casino Feasibility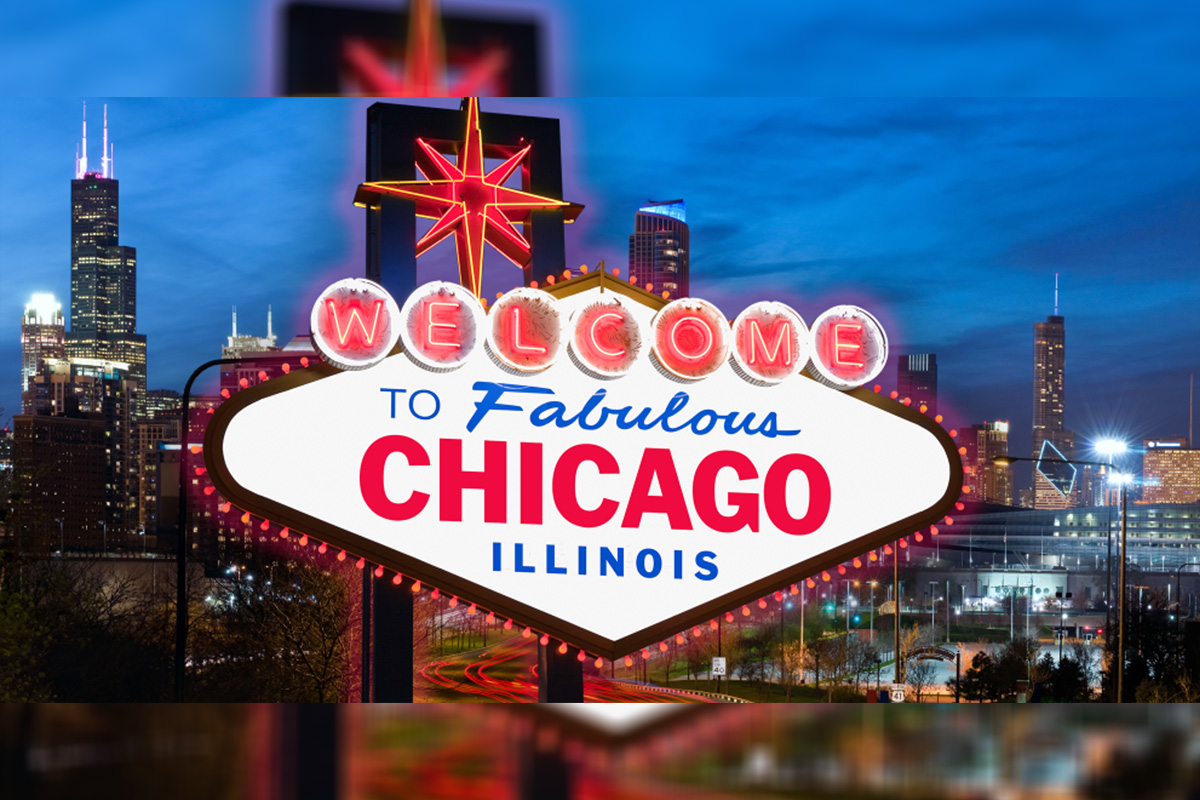 Reading Time:
1
minute
The Illinois Gaming Board has selected Union Gaming Analytics of Las Vegas to conduct a feasibility study for a casino in Chicago.
The study is required by the gambling expansion law which is signed by Gov. J.B. Pritzker last month. It is to generate revenue for a $45 billion capital improvement plan.
According to a Gaming Board spokesman, the contract will not exceed $100,000.
Union Gaming will present its study regarding the feasibility and ability to finance a casino in Chicago to Pritzker and Chicago Mayor Lori Lightfoot in August. Chicago will pay for the study.
Missouri Gaming Commission Considers Gaming Terminals as Illegal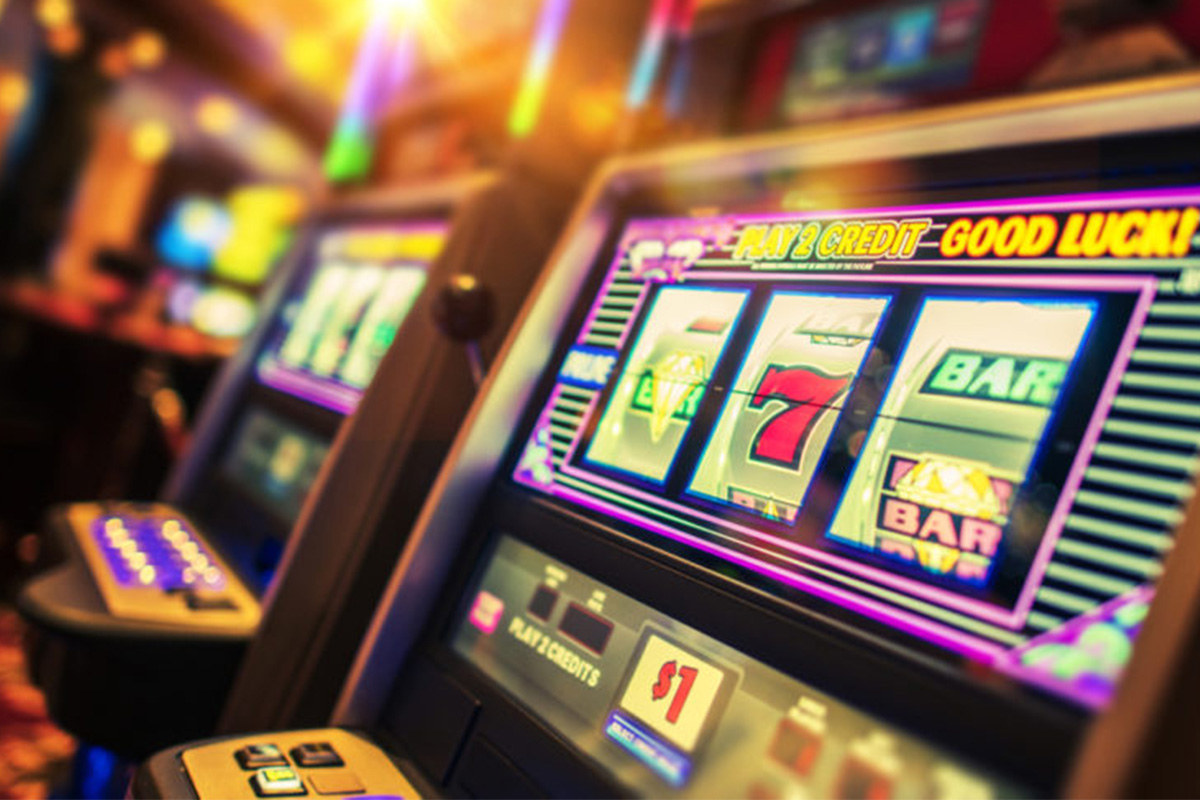 Reading Time:
1
minute
The Missouri Gaming Commission has deemed the gaming terminals illegal to slow the rapid-fire spread of untaxed and unregulated slot machines in Missouri.
The lead attorney for the Missouri Gaming Commission ruled that the terminals contain functions that make them "gambling devices," which are prohibited outside of licensed casinos.
The ruling came in response to a question by the St. James Veterans of Foreign Wars Post 5608, which asked if having one of the terminals in their facility would jeopardise the organisation's state-issued bingo license.
After testing the machine, the gaming commission said it would.
Although the gaming commission's findings only apply to establishments that have bingo licenses, the decision comes as state and county officials are investigating what to do about the machines.
The terminals work like slot machines. A player inserts money, selects a game and decides how much to wager. Players who win money can cash out and get paid by the store cashier.
May Scheve Reardon, executive director of the Missouri Lottery told that she fears the terminals could divert money from the lottery's games, which generate money for public schools.
Senate President Dave Schatz, R-Sullivan, also has pushed for legislation that would prohibit the machines and strip businesses of their liquor licenses if the terminals are present.
Dave Grothaus, executive director of the Gaming Commission said there have been discussions about whether state officials, like the commission, could use their licensing powers to strip businesses of their ability to sell lottery tickets or alcohol if they have the slot machines on their premises.
"Certainly that would be an administrative tool that the state could use to address the problem," Grothaus said.