LeoVegas AB: Second quarter: 1 April-30 June 2018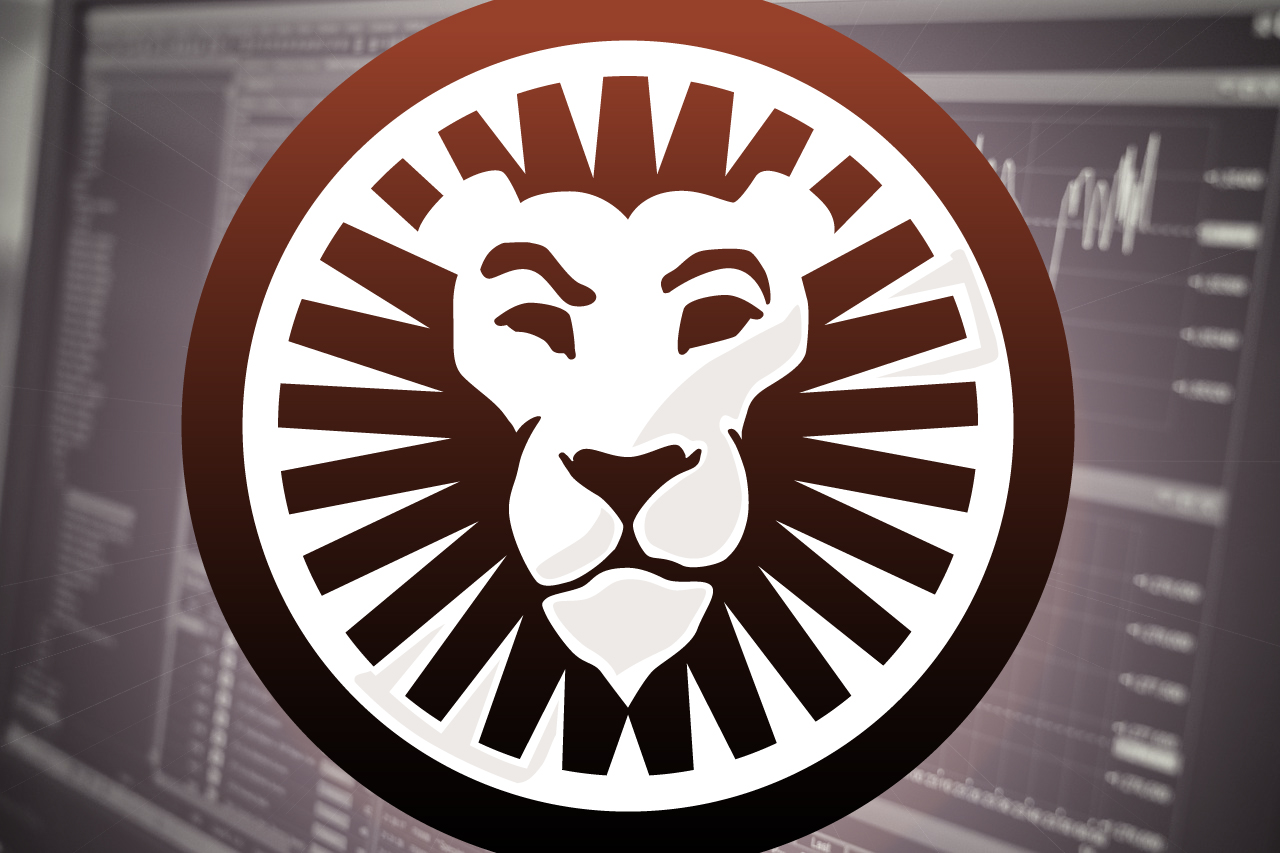 Reading Time:
9
minutes
Published: 08:00 CEST 01-08-2018 /GlobeNewswire /Source: LeoVegas AB / : LEO /ISIN: SE0008091904
LeoVegas AB: Second quarter: 1 April-30 June 2018
"A quarter with record earnings and new initiatives in sustainability and technology lays the foundation for continued strong growth"
 – Gustaf Hagman, CEO and co-founder
Second quarter: 1 April-30 June 2018[1]
Revenue increased by 76% to EUR 87.4 m (49.7).

EBITDA was EUR 15.0 m (6.1), corresponding to an EBITDA margin of 17.2% (12.4%).

Organic growth excluding markets closed in 2017 was 38%.

NGR from regulated markets was 38.8% (25.1%) of total NGR.

Net Gaming Revenue (NGR) from Royal Panda and Rocket X[2] accounted for 15.6% and 12.8%, of total NGR and strong margins.

The number of depositing customers was 309,987 (173,034), an increase of 79%.

Adjusted earnings per share were EUR 0.13 (0.05).
Events during the quarter
New financial targets for the full year 2020 were presented on 19 April. The goal is to achieve revenue of at least EUR 600 m and EBITDA of at least EUR 100 m.

On 7 May it was announced that Stefan Nelson will be the new CFO, starting on 22 August 2018.

LeoVegas took a further step in responsible gambling by registering with GAMSTOP, a central system in the British market that helps customers restrict their gambling with online gambling companies licensed in Great Britain. LeoVegas has also integrated all of the Group's brands with LeoSafePlay.

LeoVegas launched a new front-end platform. The technology gives LeoVegas new and improved opportunities to continue offering the best, fastest and most innovative mobile gaming experience.

Sports book 2.0 was launched on LeoVegas.com with a new design and new, improved gaming experience. On 7 June 2018 Swedish parliament voted in favour of new gambling legislation. The new legislation will take effect on 1 January 2019 and is in line with the previous proposal.
 Events after the end of the quarter
Net Gaming Revenue (NGR) in July amounted to EUR 26.4 m (18.3), representing growth of 45%.

LeoVegas made changes in its Group Management to optimise work with the strategic agenda in sustainability and the continued journey of growth, entailing stronger focus on responsible gaming and LeoSafePlay.

In Italy the government has proposed a ban on advertising for gambling, which would take effect in June 2019. At present the situation is unclear, and it is expected that the situation may change further by June 2019.
Comment from Gustaf Hagman – Group CEO and co-founder
A quarter with focus on sustainability and technology
The second quarter was one of LeoVegas' most intense quarters ever. We not only launched a new sports book and design in time for the FIFA World Cup – we also adapted to the GDPR, stricter demands for compliance, and the forthcoming regulation in Sweden. These are just a few examples of projects that we have been working intensively with. On top of this, we have worked hard and completed a number of initiatives that will be important over the long term for the Company's continued growth, for sustainability, and for a new technical platform.
Development during the quarter
Revenue totalled EUR 87.4 m (49.7) during the second quarter, an increase of 76%. Organic growth was 27%. Organic growth excluding markets that were closed in 2017 was 38%. EBITDA totalled EUR 15.0 m (6.1), corresponding to an EBITDA margin of 17.2% (12.4%).
Royal Panda and Rocket X are developing according to plan, with a strong EBITDA margin of 30.0% for Royal Panda and 21.8% for Rocket X.
We generated a record profit during the quarter, and the main explanation is lower marketing costs. Our data-driven marketing model works in such a way that we invest only if we see a sufficiently high return in our marketing channels. During the FIFA World Cup, many gaming companies that work primarily with sports betting significantly increased their advertising budgets, and as a result the long-term customer value of our marketing was deemed to be uncertain. Our models indicated not to advertise in certain channels, and accordingly we quite simply refrained. This in turn resulted in slightly lower growth but at the same time significantly higher EBITDA. I am very happy about the strong earnings in the quarter.
In addition, owing to the launch of our new front-end platform, certain links to our marketing partners needed to be redone. The same thing happened when we upgraded our back-end platform three years ago. This was a known risk and affected our customer inflow for a limited period.
This – together with the enactment of the GDPR and a generally stronger focus on compliance, where we stopped working with a large number of affiliates in the British market – affected our customer inflow and growth during the quarter. As we now enter the third quarter, we are well prepared. Our new platform has been launched, we have made good progress with our compliance efforts, and the World Cup is over. The third quarter will thereby be a quarter with focus on growth and on further driving our business forward.  
During the second quarter we also won three prestigious awards at the EGR M&I Awards: "Brand of the Year", "Affiliate Marketing of the Year" and "Innovation in Mobile & Tablet". We are proud and thrilled about all three of these distinctions – most notably "Brand of the Year", which recognises our determination and drive to work with innovation and development of our brand.
Sustainability
The LeoVegas Mobile Gaming Group conducts responsible and sustainable business. Part of this involves increasing transparency surrounding the routines and regulations that we and other actors in the business work according to. Our vision entails changing the mindset in the gaming business. Going forward we have an ambition to work together with others in the business to initiate a long-term, joint effort to change the perception of the industry's operations. Responsible business will contribute to sustainable growth, and this is the clear goal for the LeoVegas Mobile Gaming Group.
Compliance
The online gaming business in Europe is currently undergoing a fundamental change. A growing number of markets are choosing to embrace local regulation. The compliance requirements for operators are both growing and becoming more complex. This elevated focus on compliance is having a short-term effect on growth. In long term, however, we see this as an opportunity – since only professional and responsible operators will be able to work in this environment.
 For some time LeoVegas has been engaged in talks with the UK Gambling Commission (UKGC) on improvements that LeoVegas can make in compliance. It is a productive discussion on how we will improve with respect to compliance in certain areas.
GDPR
The EU General Data Protection Regulation (GDPR) took effect on 25 May, and the greatest impact for us was in our retention work. As a result of the GDPR, some customers have opted out of accepting offers from us. The fact that we cannot communicate as broadly with our customers is a new reality that we must adapt to. In this regard we are convinced that our award-winning product and investments in our brand give us a good position for continued growth.
Responsible gaming and LeoSafePlay
Responsible gaming is one of LeoVegas' most important focus areas, and we have now laid the foundation for creating the next generation's system for responsible gaming. Our data-driven approach is the foundation of our way of working, and the system is based on machine learning. This makes it possible in the most effective way to identify players who have or are showing signs of unsound gaming behaviour.
New financial targets for 2020
During the quarter we presented new financial targets that underscore our continued focus on strong growth combined with a sound view of profitability. The goal is to achieve revenue of at least EUR 600 m and EBITDA of at least EUR 100 m.
Technology
During the second quarter we launched our new front-end platform. The advantages of the new platform are many and show that LeoVegas is the leading GameTech company. Among other things, the technology improves our ability to continue to offer the best, fastest and most innovative mobile gaming experience. It will also enable us to be more effective in our product development due to the faster speed at which we can put new functions into production.
The new platform is also improving LeoVegas' work with search engine optimisation (SEO). The value of improved SEO is that customers are routed directly to Leovegas.com via search engines instead of via third parties. LeoVegas expects to gradually increase its organic traffic and thereby become less dependent on affiliates for customer acquisition via search engines.
Sports book 2.0 and new design for LeoVegas.com
Our new sports book is our largest release in the sport vertical since we launched sports betting in spring 2016. We have taken technical ownership of large parts of the sport client and have introduced an entirely new design that is more intuitive and more attractive. With effective filtering and a strong focus on relevance, our customers get the right offering presented in a simple way.
Our new product design is a modern rendition of our brand and highlights all verticals.
In parallel with the launch of sports betting for LeoVegas.com, Rocket X will also launch sports betting under its Bet UK brand. Rocket X has chosen SB Tech as its provider. The Group will thereby be working with three different providers in sports betting: Kambi, Betconstruct, and SB Tech. This gives us great flexibility to be able to offer the best experience and adapt our offering to local preferences. Over time we see that it will be fully possible to use more providers for the same brand and thereby achieve the best possible sports betting experience for our customers.
Changes in Group Management
To optimise our work on driving the Company's strategy with responsible gaming and growth, we have made changes to our Group Management team.
As previously communicated, LeoVegas' CFO, Viktor Fritzén, will take on a new role as Senior Advisor. Viktor will focus his work on strategic matters surrounding growth and value creation. Our new CFO will be Stefan Nelson, who joins us from a director role at SEB Corporate Finance and will take office on 22 August. Stefan has a solid background with 20 years of experience, including as an equities analyst for the gaming sector. This, combined with a breadth of experience in M&A, will make Stefan a key team member for our future endeavours.
Louise Nylén has taken on a newly created role as Deputy CEO. She has previously served as Chief Marketing Officer for LeoVegas. Richard Woodbridge has been hired as our new Chief Operating Officer and will have overarching responsibility for operations at LeoVegas' offices in Malta. Our current COO, Marcus Nylén, will stay on in that role until Richard takes office and when Richard starts, will leave Group Management in order to focus on LeoVegas' expansion. Richard Ljungman is leaving his role as Chief Commercial Officer and will leave Group Management to be able to focus entirely on responsible gaming and LeoSafePlay.
Markets
NGR from locally regulated markets was 39 percent of total and is the highest we've ever had. We are very pleased that the share of regulated markets is growing and is in line with our expansion strategy.
Sweden
On 7 June the decision was finally made to introduce a licence system in Sweden. The new legislation will take effect on 1 January 2019 and is something we highly welcome.
Italy
Italy is one of Europe's largest gambling markets. More than 3 million people in Italy play online every month, and it is a growth market that we believe strongly in. During the quarter we migrated the Italian operation to LeoVegas' technical platform, Rhino, which gives our Italian customers the real LeoVegas experience! Italy's government has now proposed a ban of all gambling advertising. We firmly believe that such a ban would benefit unlicensed actors, and a debate has now ensued about this, where LeoVegas is engaged and is trying to educate politicians about what we as licensed operators are doing in the areas of sustainability and responsible gaming. The outcome of the proposal is highly uncertain at present, and we are monitoring developments closely.  
Comments on the third quarter
July has started out with Net Gaming Revenue (NGR) of EUR 26.4 m (18.3), representing growth of 45%, which is lower than what we expected considering that the customer base has developed quite well.
During the third quarter we expect marketing in relation to revenue to be at roughly the same level as during the second quarter.
Our work during the second quarter has given us a stable foundation to continue to improve. This gives us a boost in the third quarter and good opportunities to create long-term growth and work towards our financial targets.
Presentation of the report – today at 09:00 CET
To participate in the conference call, and thereby be able to ask questions, please call one of the following numbers: SE: SE: +46 (0) 8 5664 2753, UK: +44 (0) 330 336 9128, US: +1 646 828 8144, Confirmation code: 5362090 or join at the web https://edge.media-server.com/m6/p/zupwii5n
This information is information that LeoVegas AB (publ) is obliged to make public pursuant to the EU Market Abuse Regulation 596/2014 and in accordance with the Financial Instruments Trading Act (1991:980). The information was submitted for publication, through the agency of the contact person set out below, at 1 of August  2018 CET on 08:00.
For further information, please contact:
Gustaf Hagman, Group CEO: +46 (0) 8 410 367 66, gustaf.hagman@leovegas.com
Viktor Fritzén, Group CFO: +46 73-612 26 67, viktor.fritzen@leovegas.com
Philip Doftvik, Head of Investor Relations and Corporate Finance: +46 73 512 07 20, philip.doftvik@leovegas.com
About the LeoVegas mobile gaming group
LeoVegas' passion is "Leading the way into the mobile future". LeoVegas is Sweden's premier GameTech company and is at the forefront of using state-of-the-art technology for mobile gaming. In 2017 the company passed the threshold for being classified as a unicorn, i.e., a start-up valued at more than USD 1 billion. A large part of this success can be credited to an extreme product and technology focus coupled with effective and data-driven marketing. Technology development is conducted in Sweden, while operations are based in Malta. LeoVegas offers casino, live casino and sport gaming, and operates two global and scalable brands – LeoVegas and Royal Panda – as well as a local, multibrand operator collectively referred to as Rocket X. The company's shares are listed on Nasdaq Stockholm. For more about LeoVegas, visit www.leovegasgroup.com.
5Dimes Owner William Sean Creighton Found Dead in Costa Rica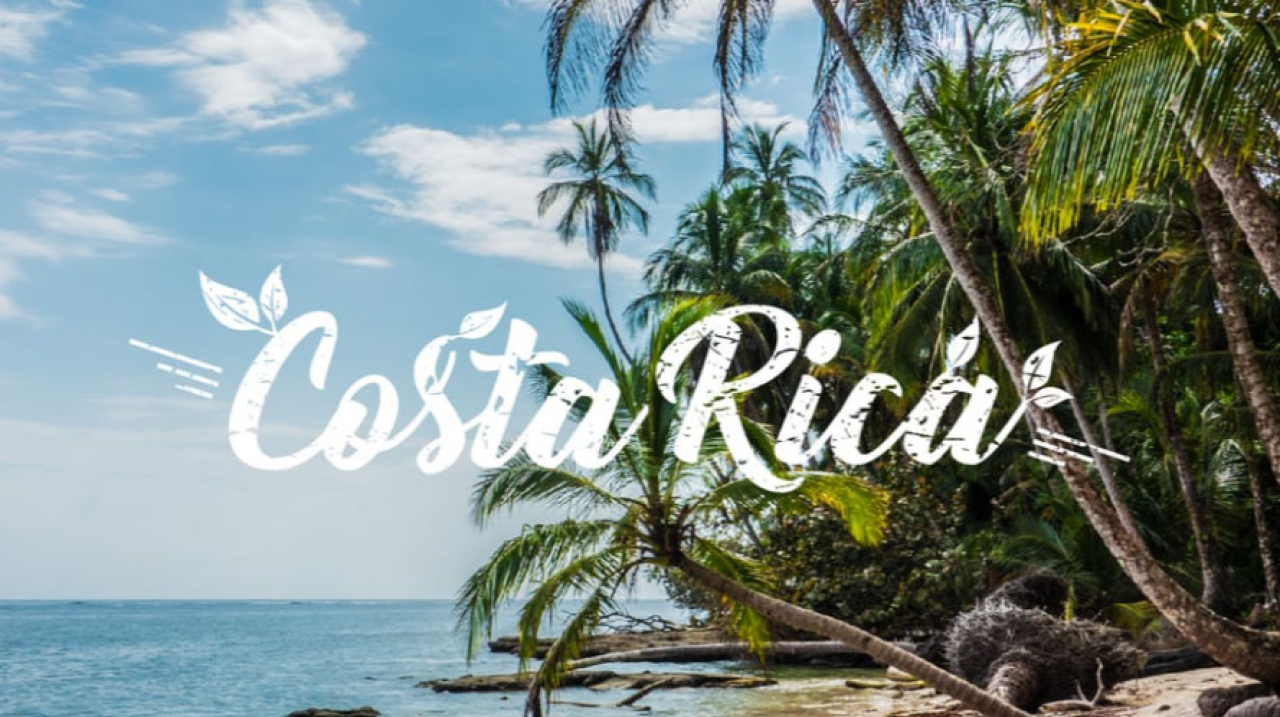 Reading Time:
1
minute
William Sean Creighton, the founder of online sportsbook 5Dimes, was found dead in Costa Rica. The cause of death has not been confirmed. Creighton, who was born in West Virginia, moved to Costa Rica and founded 5Dimes in 1999.
"We can confirm Costa Rican authorities identified the remains of a U.S. citizen in Costa Rica. We offer our sincerest condolences to the family on their loss. We are closely monitoring local authorities' investigation into the cause of death," a United States State Department spokesperson said.
Costa Rican officials said that Creighton was abducted last September and that his family received a $5 million ransom demand. Officials arrested 12 people in connection with his abduction in both Costa Rica and Spain in January. His body was found nearly three hours from where he was initially abducted.
Soft2Bet celebrates its 3rd birthday!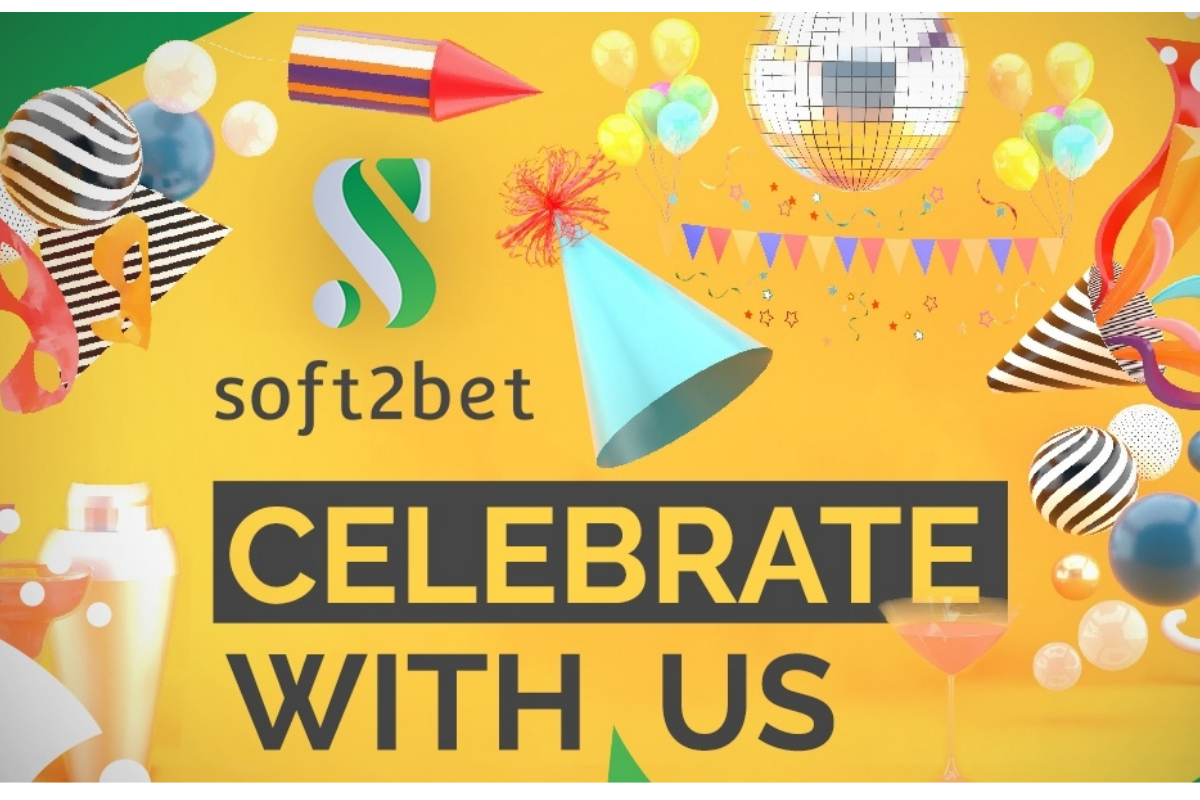 Reading Time:
2
minutes
Soft2Bet, а leading online gambling operator and software provider, announces third anniversary of the company's founding.
Established by a few passionate industry veterans in September 2016, now Soft2Bet boasts a team of more than 200 dedicated employees spread in four international offices in key European centres – Kyiv, Sofia, Limassol, and Malta.
Known as a multi-brand company, three years ago Soft2Bet started with MalinaCasino, an online casino and sports brand. Then, by the end of 2016 BuranCasino and YoYoCasino were launched. Nowadays, the portfolio consists of 13 unique brands, the latest of which is called Nomini and went officially live just a few days before the company's anniversary.
Soft2Bet is known for providing clients with an online casino experience that can be rarely seen anywhere else in the industry. At the beginning its brands were offering well-known casino games as well as sports betting options. Now, clients can play more than 2,500 games coming from industry leading providers. Sport fans can bet on thousands of pre-match and live events on over 30 types of sports including virtuals. Adding more verticals is on the roadmap of the company in the near future. But that is not all – some of the brands, the newest one, Nomini, for example incorporate a gamification technology that allows players not only to enjoy high-quality casino games but participate in 'a game in the game' – unlock achievements, collect special points, exchange them, earn prizes, and etc.
In terms of game providers, Soft2Bet brands are offering titles from top companies in the business as well as from trusted emerging iGaming software development studios. Working only with a few of them at the beginning, now Soft2Bet partners up with 44 key iGaming providers. Among the company's partners are Play'N Go, NetEnt, Evolution Gaming, Altenar, Pragmatic Play and Microgaming.
It is important to mention the two significant milestones reached during the last year – the acquisition of a licence from the Malta Gaming Authority and the BMM-certification that brings Soft2Bet one step closer to operating on the fruitful Swedish market. These are huge achievements that place the young company among the major online casino providers on the regulated European market!
Borish Chaikin, CEO of Soft2Bet comments: "We remain ambitious and hungry to improve further – to launch new products, incorporate the latest technologies, expand our geographical reach, introduce our brands to more people. We are at the right place now, and we wouldn't be here without the continued support of our partners. I hope our growth during these three years has also helped them in the development of their own businesses as well. And as far as I can conclude from our mutual growth results – it is the case. We will continue to put all our efforts to evolve in the future and conquer new heights. A 'thank you' doesn't sound enough, but we are thankful to all parties involved in our success story – from our business partners to our dedicated employees!"
A spectacular event with a circus show was organised on September 12 to celebrate the company's third anniversary together with employees and valued partners.
British Gate777 player wins €3.3M jackpot on NetEnt's Mega Fortune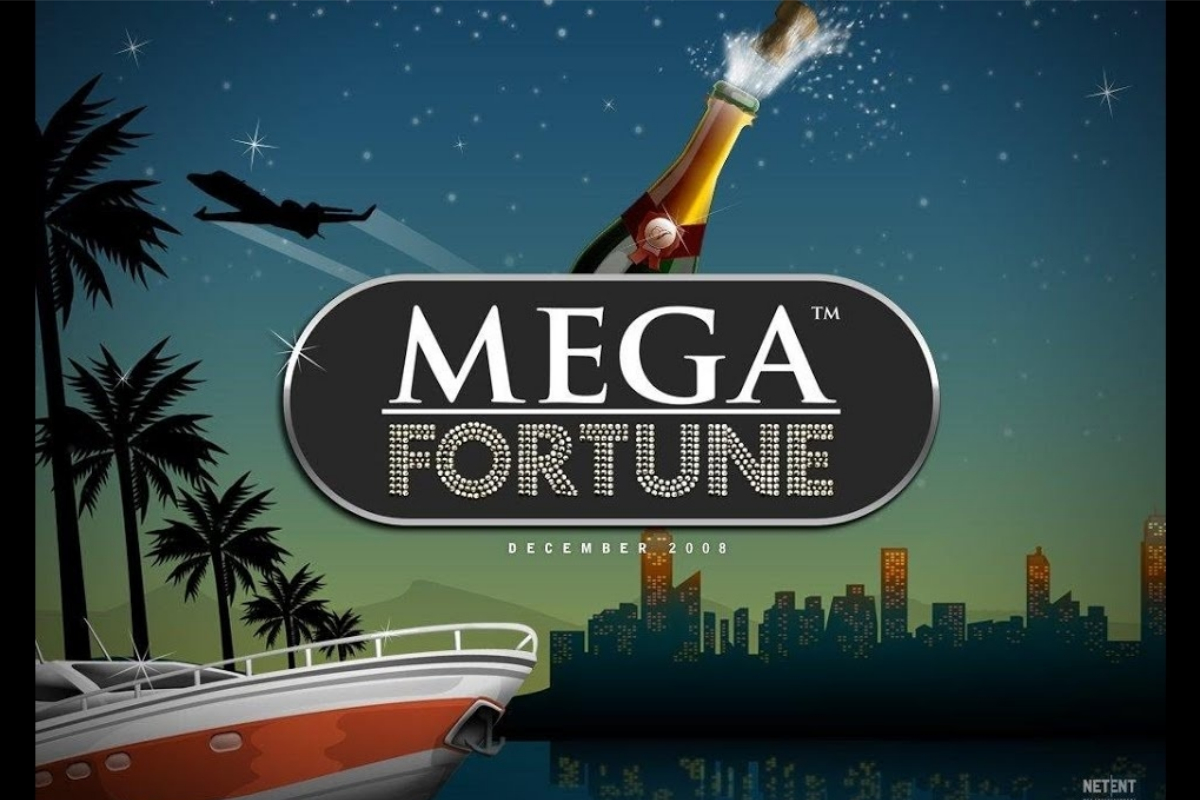 Reading Time:
1
minute
Mega Fortune continues to deliver life-changing wins after a 50 cent bet generated a €3.3 million euro jackpot win.
A British player on Gate 777, operated by White Hat Gaming, bagged a whopping €3.3 million euros when hitting the jackpot on NetEnt's Mega Fortune – after a bet of just 50 cents.
"We are thrilled that Mega Fortune has again created another instant multi-millionaire and delivered a life-changing win. Since their releases, Mega Fortune and its sibling titles have generated an astonishing 60 one-million-plus euro jackpots," said Bryan Upton, NetEnt Director of Games.
NetEnt has a strong legacy with jackpot games, with classics like Mega Fortune, Mega Fortune Dreams, Arabian Nights and Hall of Gods. Lately, new jackpot games like Grand Spinn Superpot, Mercy of the Gods and Imperial Riches have been added to the offering.
"We know that the chance of hitting it real big is something that players really love. Therefore, we've made a push to add even more exciting jackpot games to our portfolio. Stay tuned for more innovation in this space from NetEnt," added Upton.
Ronna Shilon, CEO at Gate777, said: "On behalf of everyone at Gate777, I extend huge congratulations to our big winner. We are beyond thrilled when our players have a fantastic experience with us and when they win. We work hard to bring them the best slot and table games the industry has to offer, and we look forward to seeing more and more winners on Gate777."