HTC unveiled the world's first VR motorsport eSports competition in cooperation with the Formula 1 (F1) team McLaren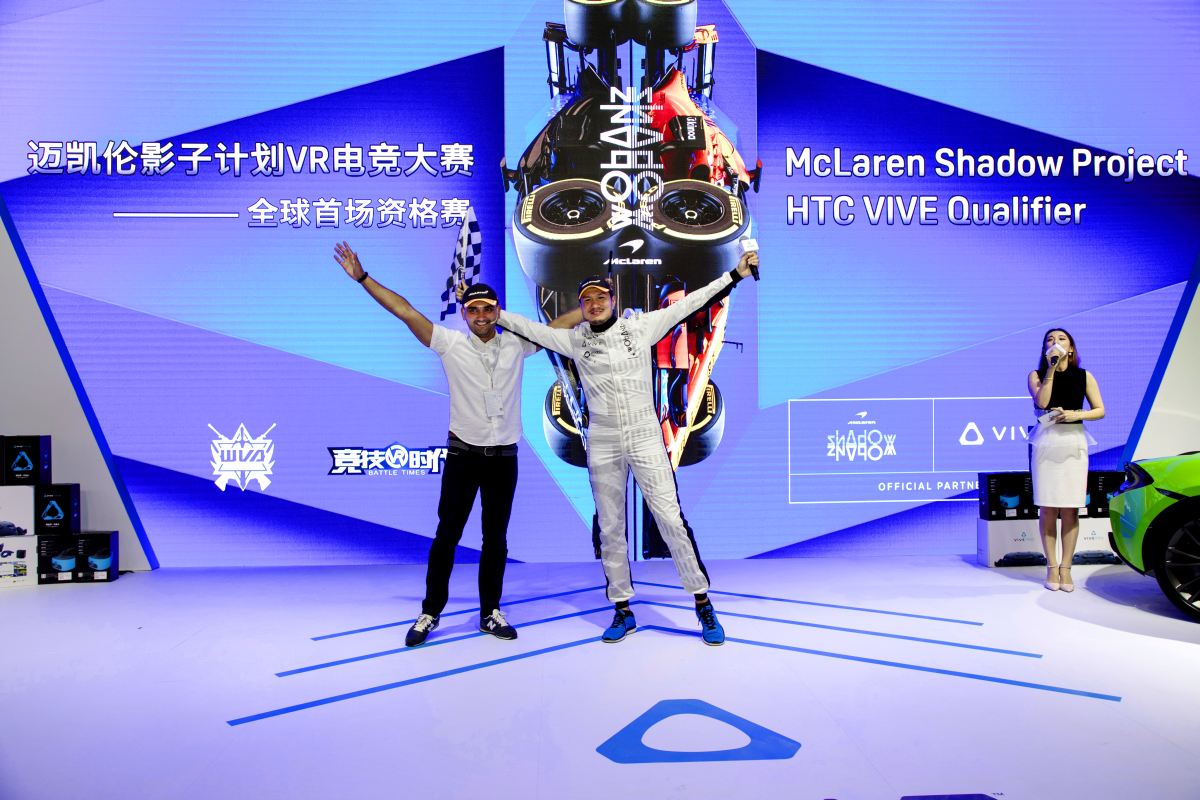 Reading Time:
3
minutes
HTC Further Enriches Its Thriving Ecosystem with Cutting-edge Entertainment Content at ChinaJoy 2018
HTC Partners with McLaren to Debut the World's First VR Motorsport eSports Competition in China, while the Vive Focus New System Update Delivers Features for Both Consumers and Enterprises
SHANGHAI, Aug. 3, 2018 – HTC Corporation ("HTC"), a pioneer in innovative, smart mobile and virtual/augmented reality (VR/AR) technologies, today unveiled the qualifier of the "McLaren Shadow Project" in China, the world's first VR motorsport eSports competition in cooperation with the Formula 1 (F1) team McLaren, as well as a wide range of exciting new content at ChinaJoy 2018. HTC also provided onsite demo experiences of over 20 thrilling content titles to the 300,000-plus fans at this year's ChinaJoy, the largest digital entertainment industry event in Asia.
The "McLaren Shadow Project" is a virtual racing programme in which participants compete in a racing game that shadows the real F1 team, using the Vive Pro headset. The competition will be time trial-based, and the fastest player from ChinaJoy 2018 will win a place in the finals, to take place in January 2019 at the McLaren Technology Centre UK. The programme's champion will win a seat in McLaren's new eSports team, an opportunity to join the McLaren eSports development programme and a unique motorsport experience.
"VR/AR(XR) technologies will fundamentally change the game, not only in the entertainment industry but across all facets of life, while the Vive Focus system update released today massively increases the amount of content accessible for the device elevating its value for users to a new level," said Alvin Wang Graylin, China President, HTC. "Already, the dramatic impact of XR on the gaming industry is transformational, which is clearly demonstrated by the new class of immersive content we are showing at ChinaJoy! As a category, eSports is being redefined by immersive technologies, and this cooperation between HTC Vive and McLaren to hold the world's first official VR motorsport eSport event this week is bringing the worlds of virtual and physical sports closer together than ever."
At the HTC booth at ChinaJoy 2018, visitors can experience a number of premier VR content that has yet to be released. Now being demoed on both the Vive Focus and the Vive Pro, these offerings range from seated single player games to large space multi-player experiences:
The world-famous video game developer and publisher Ubisoft is bringing its multi-player VR game Space Junkies to the Vive Pro, where players fly through space to face off in extreme battles.
The multi-player arcade shooting game Invaders will be available exclusively through Viveport Arcade. After 

August 6

, offline consumers can experience the game in arcades; it will also be available in Viveland, the world's first VR theme park run by HTC Vive.
Netease announced its online multi-player VR game, Nostos, to 

initially

 launch on Viveport in 2019. Set in an open world, the game employs physical simulation technology and a freedom of movement system to offer an unprecedented experience.
ModalVR, co-founded by Atari founder 

Nolan Bushnell

, debuted its Infinity Racer multi-user Vive Focus Location Based Entertainment (LBE) title on the HTC main stage for the first time ever in 

Asia

.
Salary Man Escape, presented together with Oasis Games, is a VR puzzle game, in which players leverage their knowledge to help a disgruntled salaryman escape his life. It will be available on Viveport on 

August 28

.
Wonderglade, the latest game for the Vive Focus, teleports users to a mystical theme park where they can enjoy six mini-games in a 6-Do

F

 experience that can only be realized on the device.
Flashing Beat, a VR music game developed by Chesstar and released by Vive Studios, was also launched during ChinaJoy 2018. The newly released bundle includes an exclusive song and a physical cardboard guitar accessory that allows users to insert their phone to fully immerse themselves in the joy of music. The bundle will be available for purchase through Vive Focus's Viveport starting from the 

August 10

th .
On the first day of ChinaJoy 2018, the third major system update for Vive Focus this year was announced, with several sought-after features. The new update supports "Theater Mode", allowing screen projection from any Miracast-enabled devices, including major Android phones and PC/laptops. This means that native mobile and PC apps can now be displayed on a giant screen through the Vive Focus. Enhanced support for RiftCat's VRidge simulator also allows PC VR content to be more easily streamed to the Vive Focus through standard 5GHz Wi-Fi networks, without any additional accessories. Breaking the constraints of multiple screens, these solutions give users access to millions of existing smartphone, tablet and PC content that can now be experienced on large virtual screens, thus greatly reducing the content obstacles hindering VR adoption.
The newly released Vive Focus system update also includes features regularly requested by enterprise customers, including Kiosk Mode, Gaze Support and Batch Installation. Under Kiosk Mode, custom applications can be configured to launch automatically, ensuring that users only interact with the designated content. Gaze Support enables direct user interactions, enabling user cases that don't require controller pairing. Enterprise users can also install corporate-own content and update kiosk settings through a simple microSD card. These updates allow enterprises to easily deploy their solutions and manage content as well as platforms, improving overall efficiency and saving on management and human resource costs with a more seamless operation.
SOURCE HTC
CONTACT: Silvia Ye, PR Manager, HTC/Vive China, +86 15200181526, [email protected]; Simin Shi, PR Manager, HTC/Vive China, +86 13001066249, [email protected]

Nazara Technologies Files for IPO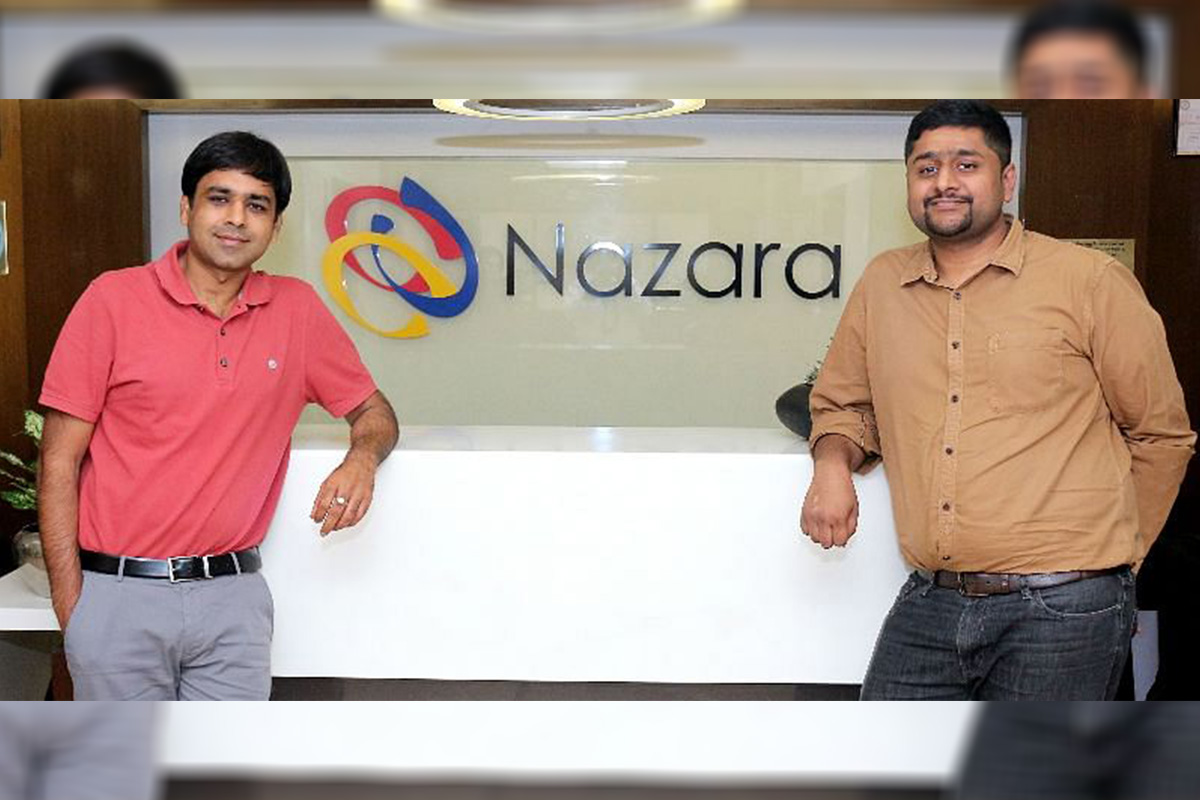 Reading Time:
< 1
minute
Nazara Technologies Ltd, the Indian gaming company backed by billionaire Rakesh Jhunjhunwala, has filed for an IPO.
The company filed IPO documents with India's market regulator on Friday. Its impending debut on the local exchanges could encourage other Indian startups to tap public markets, after years of explosive growth in mobile and internet usage created giant private firms from Paytm to Walmart Inc.'s Flipkart.
Founded by gamer Nitish Mittersain in 2000, when he was a college undergrad, Nazara is among the firms that have benefited from a global boom in smartphone gaming that began even before the pandemic drove millions online. Mittersain started the company with 30 million rupees borrowed from friends and family, only to get derailed during the dotcom bust. The firm spent its first decade clearing debt, but steadily built market share by acquiring fellow gaming startups.
It is now seeking to be among the first major Indian startups to go public at a time of burgeoning investor interest in the country's technology sphere. Facebook Inc. and Alphabet Inc.'s Google are pouring billions into partnerships with local operator Jio Platforms Inc., while Amazon.com Inc. founder Jeff Bezos has said that "the 21st century is going to be the Indian century."
Thai PM Considers Legalising Gambling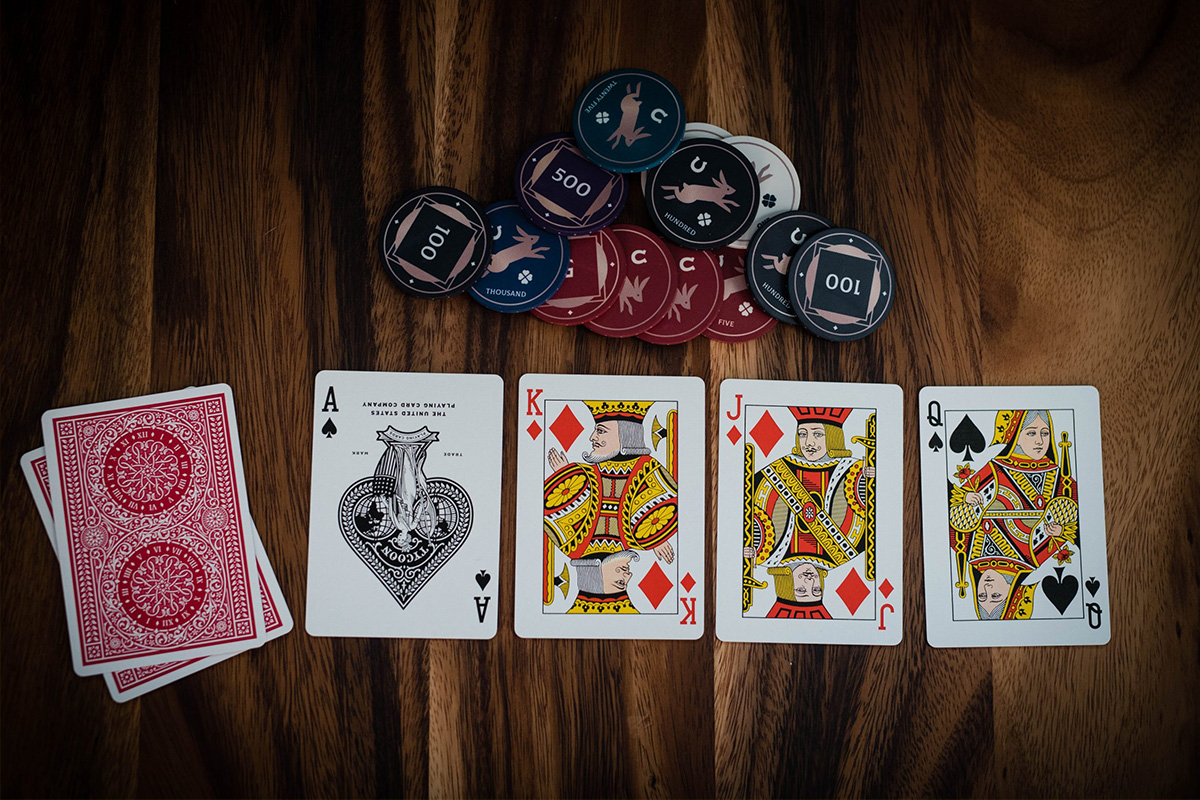 Reading Time:
2
minutes
Thailand's Prime Minister Prayut Chan-o-cha has confirmed that he is now considering legalising gambling in a bid to curb the growth of illegal gambling dens.
The Bangkok Post reports that Prayut is said to be open to holding public discussions on the pros and cons of legalising gambling despite being opposed to the idea himself.
In particular, the Prime Minister is concerned that Thailand's most recent COVID-19 outbreak has been largely attributed to illegal gambling dens, with Taweesilp Visanuyothin, spokesman for the Centre for COVID-19 Situation Administration (CCSA), confirming Friday that Prayut was ready to discuss the idea. Prayut is Chairman of the CCSA.
According to Visanuyothin, the key question for Prayut is whether gambling can be considered morally acceptable by the majority of Thais.
The issue of casino development in Thailand is not a new one, having most recently been raised following the passing of highly-revered King Bhumibol Adulyadej in 2016 after 70 years on the Thai throne. A year earlier, none other than Las Vegas Sands Corp had expressed its interest in developing a casino resort in a major Thai city, preferably Bangkok, should the opportunity arise. Sands is well-known for preferring to develop its mega-IRs in cities with large populations.
Thailand remains one of only three ASEAN nations without legal casinos, alongside Indonesia and Brunei, although it has been estimated that as many as half of its adult population gambles via illegal means. With a population of almost 70 million, Thailand is the world's 20th most populous country.
The prospect of genuine discussions over casino gambling comes as Prayut approved on Friday the formation of a 10-member committee to inspect the investigations by state officials into cases of illegal gambling. The Royal Thai Police is currently looking into the actions of police officers in Nonthaburi, part of Greater Bangkok, who are alleged to have turned a blind eye to an illegal gambling den that was raided and shut down last week.
Were casinos to be legalised in Thailand, it could severely affect the profitability of Cambodian and Lao properties on their borders with Thailand. These properties rely heavily on traffic from Thailand and include casinos in Poipet, Cambodia, and the three casinos in Laos – Savan Legend in Savannakhet, Dansavanh near Vientiane and King's Roman in the Golden Triangle near the point where the Thai, Laos and Myanmar borders meet.
Sands China Completes Latest Round of Responsible Gambling Initiatives for Staff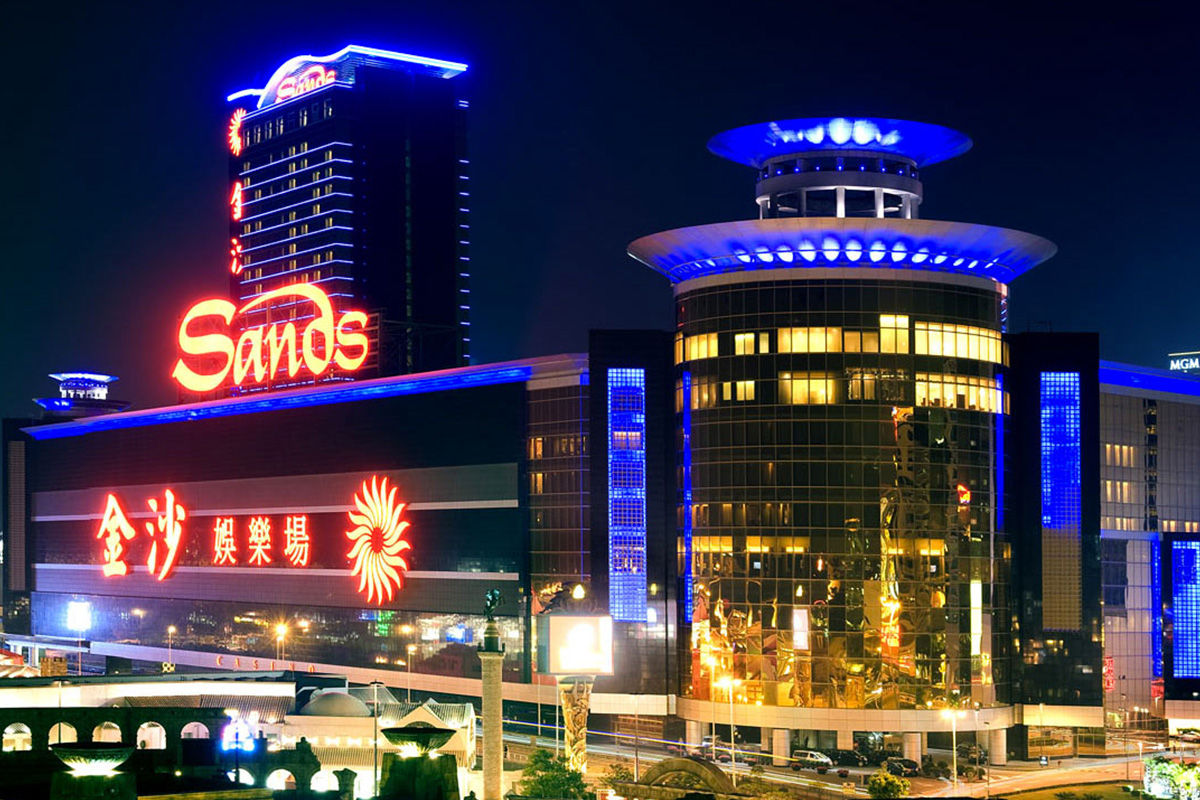 Reading Time:
< 1
minute
Sands China has completed a series of activities in support of the Macau government's Responsible Gambling Promotions 2020, including the promotion of responsible gambling behaviour among staff and further raising their awareness of problem gambling.
The campaign, which ran from August through December, was organised by the MSAR Social Welfare Bureau, the Gaming Inspection and Coordination Bureau (DICJ) and the University of Macau's Institute for the Study of Commercial Gaming.
Sands China's initiatives included holding two responsible gaming workshops for its staff, the first promoting better communication between staff members and their children with a focus on self-control and financial management skills, while the second aimed to provide a better understanding of gambling disorders and how staff can seek help for themselves or others.
There were also a series of roadshows held at Sands China properties to further increase awareness of responsible gaming for staff.
"Sands China understands the importance of responsible gaming to the well-being of the Macau community, and it is our pleasure to support the Macau government's Responsible Gambling Promotions 2020. Through various in-house initiatives and those with local organisations, we are pleased to again see our team members supporting the company's corporate social responsibility efforts and the Macau government's annual responsible gaming awareness promotion," Wilfred Wong, President of Sands China, said.