Nick Barr joins Red Rake Gaming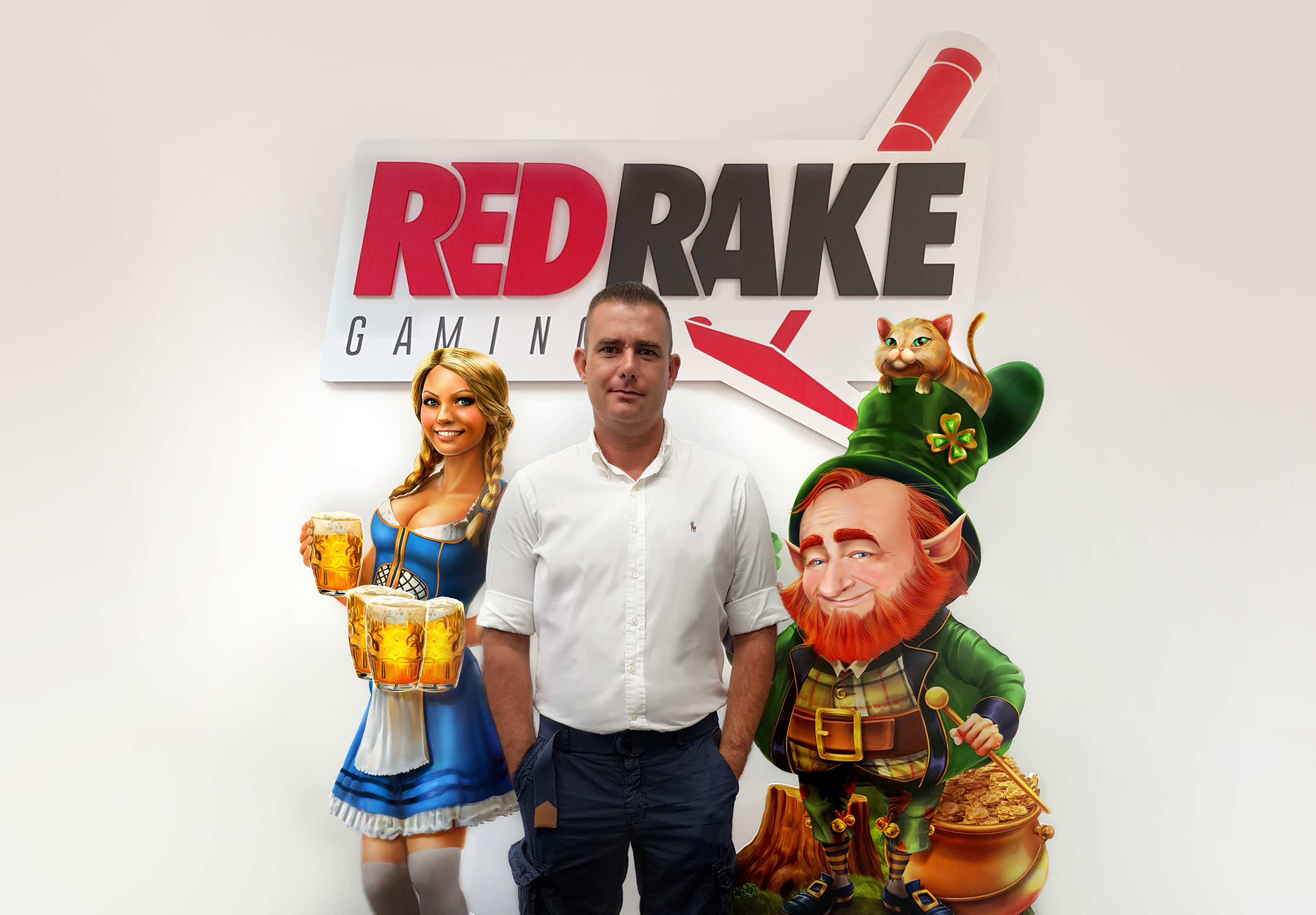 Reading Time:
3
minutes
Red Rake Gaming names Nick Barr to take the driving seat of its Malta's expansion
7th August 2018, Spain – Red Rake Gaming, a leading online and mobile casino content supplier, has boosted its management team with the appointment of former Genii sales director Nick Barr.
Barr joins Red Rake Gaming in the role of managing director of its Malta operations overseeing the companies' rapid growth since its launch in 2016. He will be responsible for growing the already extensive footprint on a worldwide basis.
The supplier is regulated in Spain and Italy with several license applications in place to further expand its global reach and meet the demand of its clients as being their preferred supplier in these new markets.
Carlos Fernández Aguilar, Head of Business Development and co-founder of Red Rake Gaming, said, "We have experienced a rapid growth since we started our operations two years ago, but our plan is to establish us as the go-to content supplier in the market and we think Nick is the perfect person to help us achieving that"
"His experience, knowledge and skills are unvaluable and I would like to take this opportunity to welcome him to the team and look forward to working closely together over the coming months and years"
Nick Barr, Managing Director (Malta) at Red Rake Gaming, said, "This is a very exciting time to join the already successful operation which has seen rapid expansion in its first 2 years of operation  and I look forward to playing  a key role in keeping this momentum moving forward".
"The highly attractive graphics, feature games and bonus rounds make Red Rake Gaming stand out from the crowd by immersing players within the games and its great to be a part of this highly skilled team. I am looking forward to the bright future that lies ahead for Red Rake Gaming", Barr added.
About Red Rake Gaming
Red Rake Gaming is a premium casino games developer which supplies its games to social and real money operators. Red Rake current portfolio contains +40 slots and +10 videobingos of top graphical and sound quality with unique and well balanced mathematics. Its content is certified for the Spanish and Italian regulated markets and the company plans to expand to several other jurisdictions during 2018. Red Rake's games and RNG have been audited by several prestigious independent testing houses and are featured by a number of licensed operators.
For further information on the company, please visit: www.redrakegaming.com
SPANISH VERSION
Red Rake Gaming nombra a Nick Barr para gestionar la expansión de la compañía en Malta
7 de agosto de 2018, España
Red Rake Gaming, desarrollador de juegos de casino premium, amplia su equipo con el fichaje del ex-director de ventas de Genii, Nick Barr.
Barr se une a Red Rake Gaming como Managing Director en Malta para dirigir la expansión de esta compañía que lleva en el sector desde 2016. Barr será el responsable de ampliar la extensa huella que esta empresa tiene ya por todo el mundo.
El contenido de Red Rake Gaming está regulado en estos momentos en España y en Italia, y la compañía cuenta con varias aplicaciones en proceso para adquirir licencias en distintas jurisdicciones, siguiendo así su objetivo de expandir todavía más su alcance global para satisfacer la demanda de sus clientes y llegar a ser el desarrollador preferido en estos nuevos mercados.
Carlos Fernández Aguilar, Director de Desarrollo de Negocio y cofundador de Red Rake Gaming, dijo: "Hemos experimentado un rápido crecimiento desde que comenzamos hace dos años, pero nuestro plan es establecernos como líderes en el desarrollo de juegos de casino de la máxima calidad y creemos que Nick es la persona perfecta para ayudarnos a conseguirlo. "
"Su experiencia, conocimiento y habilidades son increíblemente valiosas. Me gustaría aprovechar esta oportunidad para darle la bienvenida al equipo y espero que trabajemos juntos durante muchos años".
Nick Barr, Managing Director (Malta) en Red Rake Gaming, dijo: "Este es un momento muy importante para unirme a esta exitosa compañía que ha conseguido una rápida expansión en sus primeros años en el sector.  Espero desempeñar un papel clave para mantener este impulso en el futuro".
"Los gráficos altamente atractivos, las mecánicas de los juegos  y fases de bonus hacen que Red Rake Gaming destaque entre los diferentes proveedores logrando sumergir a los jugadores dentro del juego. Es genial formar parte de este equipo altamente cualificado. Auguro un futuro muy brillante para Red Rake Gaming ", agregó Barr.
Acerca de Red Rake Gaming
Red Rake Gaming es un desarrollador de juegos de casino premium que proporciona sus juegos a operadores de casino social y de dinero real. El catálogo actual de Red Rake Gaming contiene +40 tragaperras y +10 videobingos de la más alta calidad gráfica y de sonidos, y cada juego cuanta con un modelo matemático único y bien balanceado. Su contenido está certificado para los mercados regulados en España e Italia y la compañía planea expandirse a más jurisdicciones durante 2018.  Los juegos de Red Rake Gaming y su RNG han sido certificados por varios laboratorios independientes y están presentes en varios operadores con licencia.
Para más información: http://www.redrakegaming.com/

Gaming Revenue in Spain Drops 50% Year-on-Year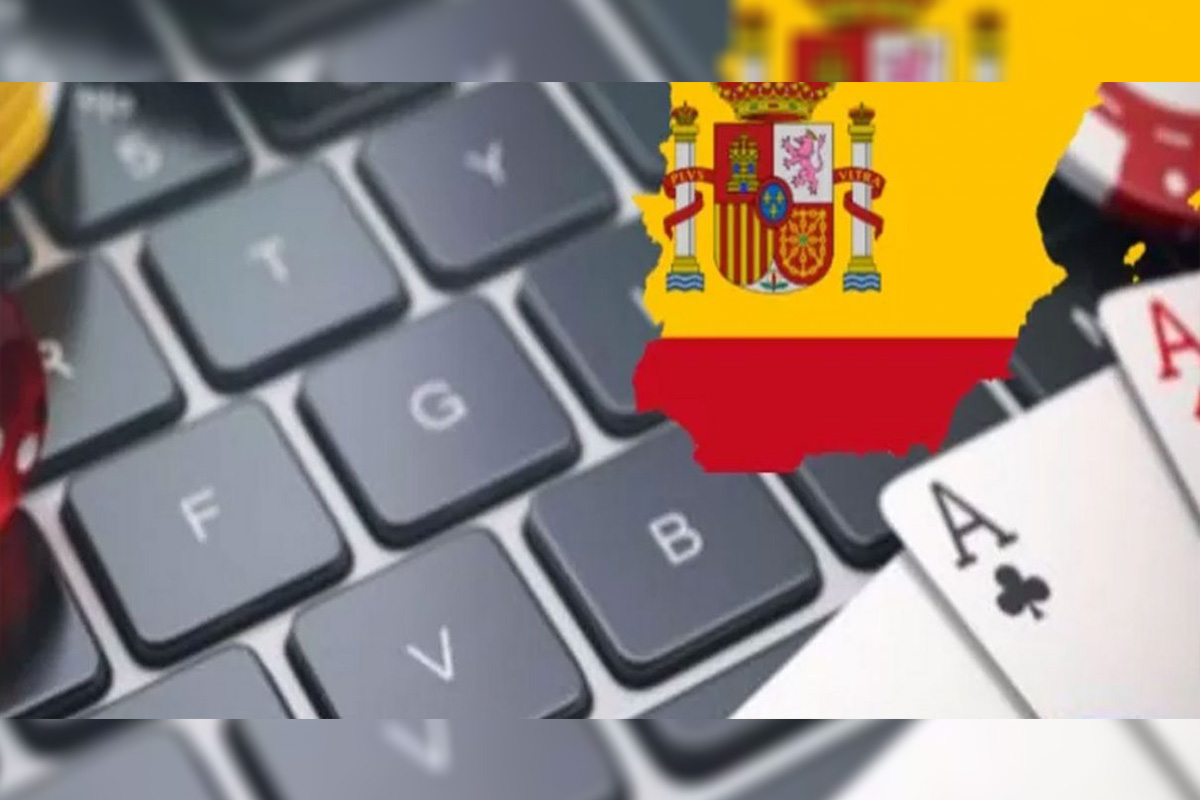 Reading Time:
< 1
minute
According to an annual report on gaming compiled by industry association Cejuego with the University Carlos III of Madrid, gambling revenue in Spain has dropped by 50% year-on-year.
The report shows gross revenue for all products and channels was €4.35bn for the period up until the end of October, down 50% compared to the same ten months in 2019.
Of the revenue reported so far this year, private companies generated €2.45bn while the state-owned Organización Nacional de Ciegos Españoles (ONCE) and Sociedad Estatal Loterías y Apuestas del Estado (SELAE) generated €1.9bn.
"Despite the fact the drop in income from gaming companies is higher than that recorded in other sectors such as fashion, automobiles or in-store sales in department stores, we have managed to reduce ERTES [temporary layoffs or reductions in hours] to 15 per cent of the workforce, so that 85 per cent of employees in the sector are working at the moment," Alejandro Landaluce, CEO of Cejuegos, said.
Scientific Games Integrates BlueRibbon's Jackpot Solution into its OpenGaming Platform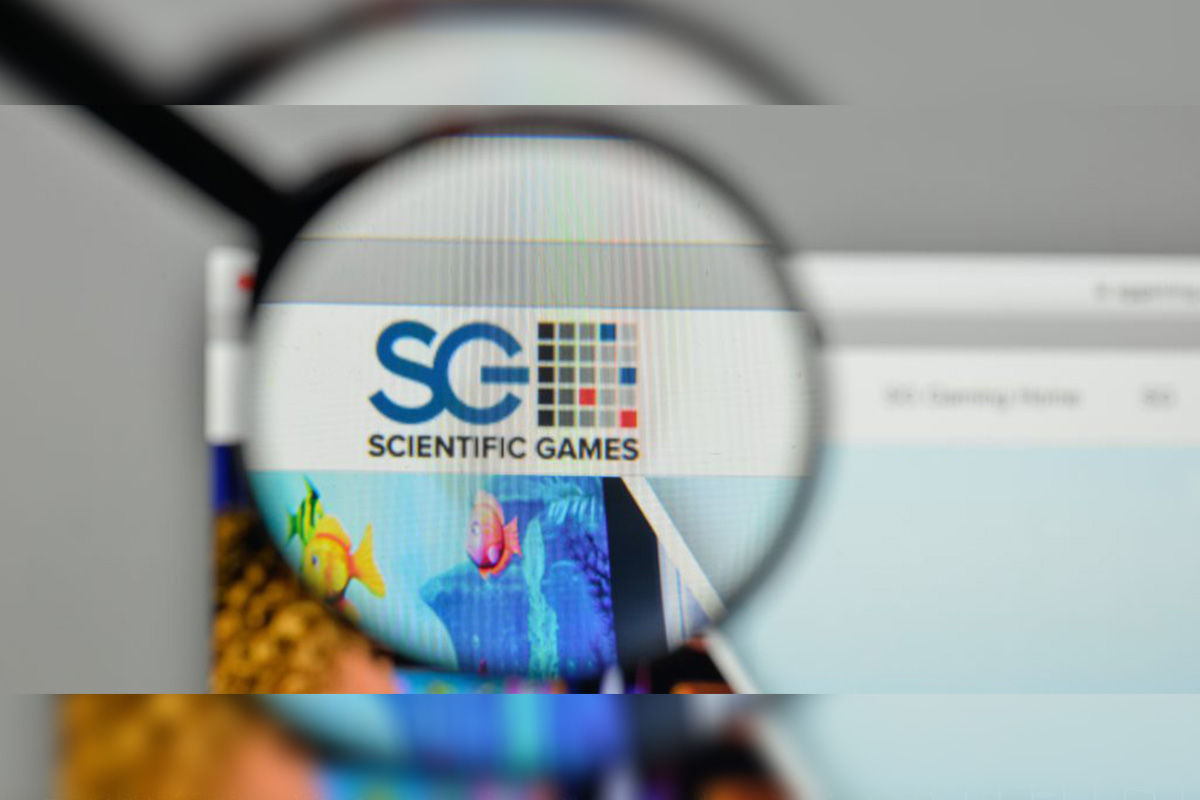 Reading Time:
< 1
minute
Scientific Games Corporation has integrated BlueRibbon's customisable jackpot solution into its OpenGaming platform.
This new partnership strengthens Scientific Games' OpenGaming, providing partners across regulated markets with the ability to create bespoke jackpots within games via BlueRibbon's software.
Kaizen Gaming brand Stoiximan has become the first OpenGaming customer of Scientific Games to utilise the marketing tool following this new agreement, with the software to be rolled out with all the Company's customers in the coming months.
"The unprecedented global reach that Scientific Games possesses with its OGS platform ensures that this new partnership is hugely significant to us. Integrating our software will open the door to many new opportunities. We're excited to bring our highly effective solution to even more operators across the globe," Amir Askarov, Co-Founder & CEO of BlueRibbon, said.
"Providing an innovative and wide product range has been our priority, and we wanted to include the customizable jackpot software that BlueRibbon provides into our offering. Following a seamless integration through Scientific Games' OpenGaming, we've been in a position to produce a campaign that matches our needs and brand identity. The initial results demonstrate that we are heading to the right direction, with players appreciating the way in which we've delivered an improved user experience," Dimokratis Papadimos, RNG Casino Manager at Kaizen Gaming, said.
"We're excited to bring BlueRibbon's innovative marketing and jackpot products to the OGS. Players are constantly looking for something new from their gaming sessions, and by bringing together our gamification technology with BlueRibbon's software, it's the perfect match to deliver an exciting new experience. Our philosophy is all about bringing cutting-edge innovation to our leading global network, and this new partnership delivers on that promise," Dylan Slaney, SVP Gaming, Digital at Scientific Games, said.
Grand Korea Leisure Temporarily Closes its Busan Lotte Venue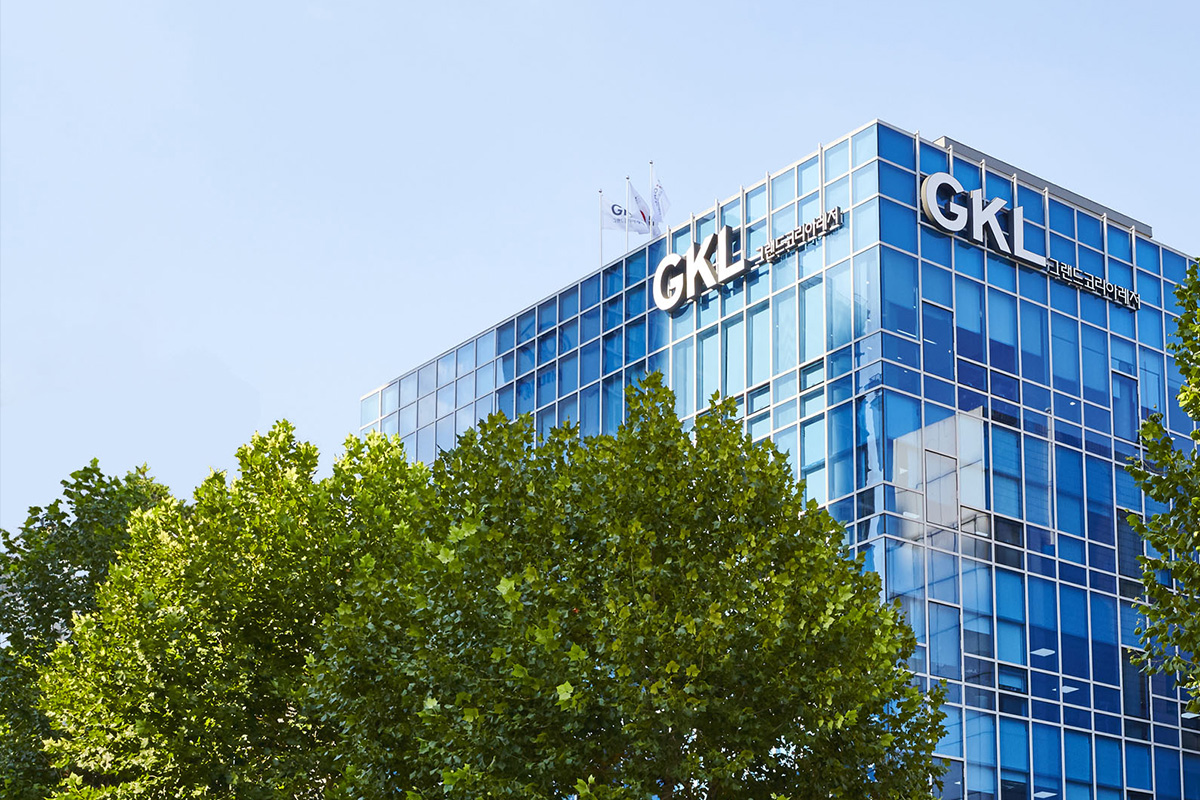 Reading Time:
< 1
minute
Grand Korea Leisure Co (GKL) has confirmed that its Busan Lotte venue has closed due to a new wave of Covid-19 infections. The closure will run until 9 am on December 15, according to a filing by the company.
GKL had previously confirmed that two resorts in Seoul, Gangnam Coex Seoul and Gangbuk Millennium Seoul Hilton, would close from 12 am on November 24 until 9 am on December 8.
As a result of the Busan shutdown, the firm has increased its estimate of the economic impact of the new shutdowns to KRW5.5bn (US$5m) based on average daily net sales for July to September.