Nick Barr joins Red Rake Gaming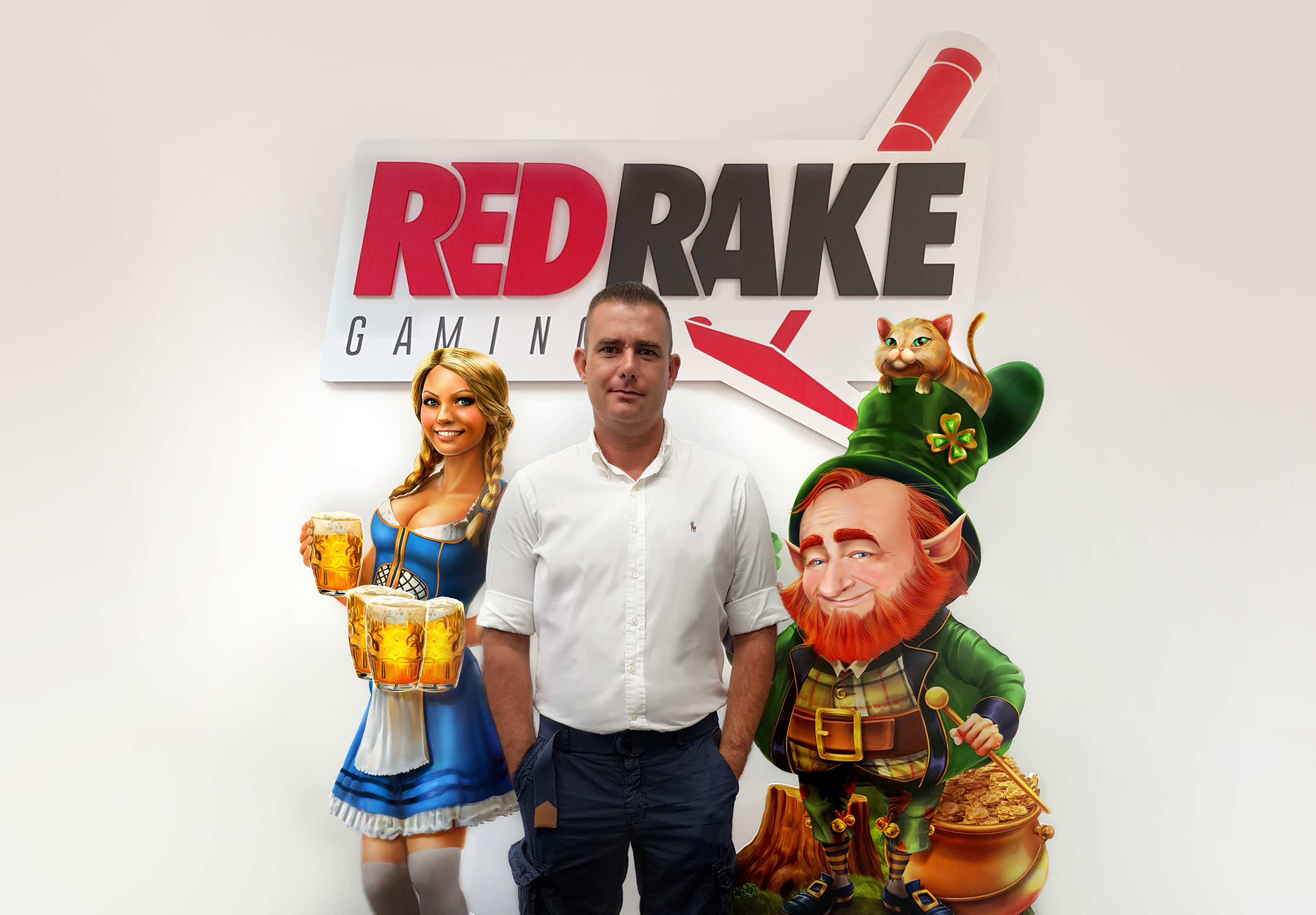 Reading Time:
3
minutes
Red Rake Gaming names Nick Barr to take the driving seat of its Malta's expansion
7th August 2018, Spain – Red Rake Gaming, a leading online and mobile casino content supplier, has boosted its management team with the appointment of former Genii sales director Nick Barr.
Barr joins Red Rake Gaming in the role of managing director of its Malta operations overseeing the companies' rapid growth since its launch in 2016. He will be responsible for growing the already extensive footprint on a worldwide basis.
The supplier is regulated in Spain and Italy with several license applications in place to further expand its global reach and meet the demand of its clients as being their preferred supplier in these new markets.
Carlos Fernández Aguilar, Head of Business Development and co-founder of Red Rake Gaming, said, "We have experienced a rapid growth since we started our operations two years ago, but our plan is to establish us as the go-to content supplier in the market and we think Nick is the perfect person to help us achieving that"
"His experience, knowledge and skills are unvaluable and I would like to take this opportunity to welcome him to the team and look forward to working closely together over the coming months and years"
Nick Barr, Managing Director (Malta) at Red Rake Gaming, said, "This is a very exciting time to join the already successful operation which has seen rapid expansion in its first 2 years of operation  and I look forward to playing  a key role in keeping this momentum moving forward".
"The highly attractive graphics, feature games and bonus rounds make Red Rake Gaming stand out from the crowd by immersing players within the games and its great to be a part of this highly skilled team. I am looking forward to the bright future that lies ahead for Red Rake Gaming", Barr added.
About Red Rake Gaming
Red Rake Gaming is a premium casino games developer which supplies its games to social and real money operators. Red Rake current portfolio contains +40 slots and +10 videobingos of top graphical and sound quality with unique and well balanced mathematics. Its content is certified for the Spanish and Italian regulated markets and the company plans to expand to several other jurisdictions during 2018. Red Rake's games and RNG have been audited by several prestigious independent testing houses and are featured by a number of licensed operators.
For further information on the company, please visit: www.redrakegaming.com
SPANISH VERSION
Red Rake Gaming nombra a Nick Barr para gestionar la expansión de la compañía en Malta
7 de agosto de 2018, España
Red Rake Gaming, desarrollador de juegos de casino premium, amplia su equipo con el fichaje del ex-director de ventas de Genii, Nick Barr.
Barr se une a Red Rake Gaming como Managing Director en Malta para dirigir la expansión de esta compañía que lleva en el sector desde 2016. Barr será el responsable de ampliar la extensa huella que esta empresa tiene ya por todo el mundo.
El contenido de Red Rake Gaming está regulado en estos momentos en España y en Italia, y la compañía cuenta con varias aplicaciones en proceso para adquirir licencias en distintas jurisdicciones, siguiendo así su objetivo de expandir todavía más su alcance global para satisfacer la demanda de sus clientes y llegar a ser el desarrollador preferido en estos nuevos mercados.
Carlos Fernández Aguilar, Director de Desarrollo de Negocio y cofundador de Red Rake Gaming, dijo: "Hemos experimentado un rápido crecimiento desde que comenzamos hace dos años, pero nuestro plan es establecernos como líderes en el desarrollo de juegos de casino de la máxima calidad y creemos que Nick es la persona perfecta para ayudarnos a conseguirlo. "
"Su experiencia, conocimiento y habilidades son increíblemente valiosas. Me gustaría aprovechar esta oportunidad para darle la bienvenida al equipo y espero que trabajemos juntos durante muchos años".
Nick Barr, Managing Director (Malta) en Red Rake Gaming, dijo: "Este es un momento muy importante para unirme a esta exitosa compañía que ha conseguido una rápida expansión en sus primeros años en el sector.  Espero desempeñar un papel clave para mantener este impulso en el futuro".
"Los gráficos altamente atractivos, las mecánicas de los juegos  y fases de bonus hacen que Red Rake Gaming destaque entre los diferentes proveedores logrando sumergir a los jugadores dentro del juego. Es genial formar parte de este equipo altamente cualificado. Auguro un futuro muy brillante para Red Rake Gaming ", agregó Barr.
Acerca de Red Rake Gaming
Red Rake Gaming es un desarrollador de juegos de casino premium que proporciona sus juegos a operadores de casino social y de dinero real. El catálogo actual de Red Rake Gaming contiene +40 tragaperras y +10 videobingos de la más alta calidad gráfica y de sonidos, y cada juego cuanta con un modelo matemático único y bien balanceado. Su contenido está certificado para los mercados regulados en España e Italia y la compañía planea expandirse a más jurisdicciones durante 2018.  Los juegos de Red Rake Gaming y su RNG han sido certificados por varios laboratorios independientes y están presentes en varios operadores con licencia.
Para más información: http://www.redrakegaming.com/

Italy Extends Suspension of Gaming Activities Until April 6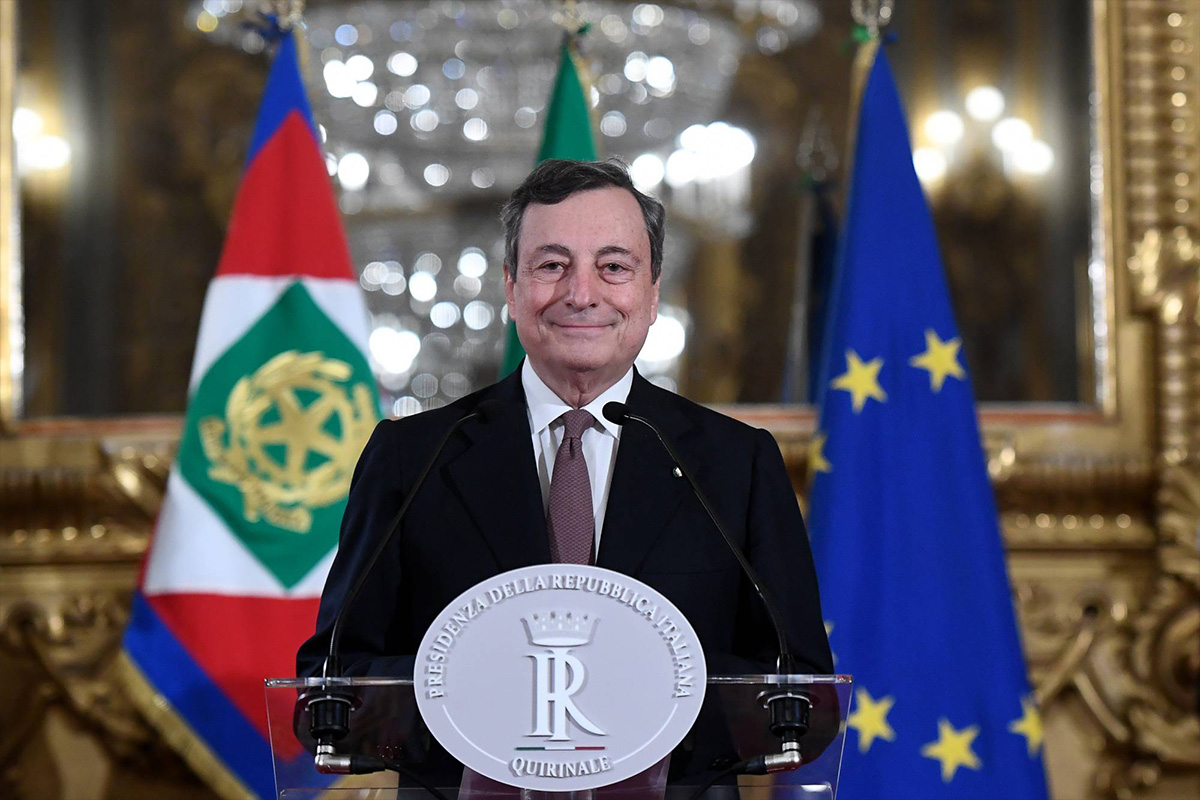 Reading Time:
< 1
minute
Gaming activities in Italy will remain suspended until next month. The new decree of Prime Minister Mario Draghi has extended the suspension of gaming activities until April 6.
The decree said that all activities in arcades, betting rooms, bingo halls and casinos are suspended, along with those of theme parks.
The provisions come into force on March 6 when the effectiveness of the rules contained in the old decree by Giuseppe Conte will expire.
Overwolf Appoints Shahar Sorek as CMO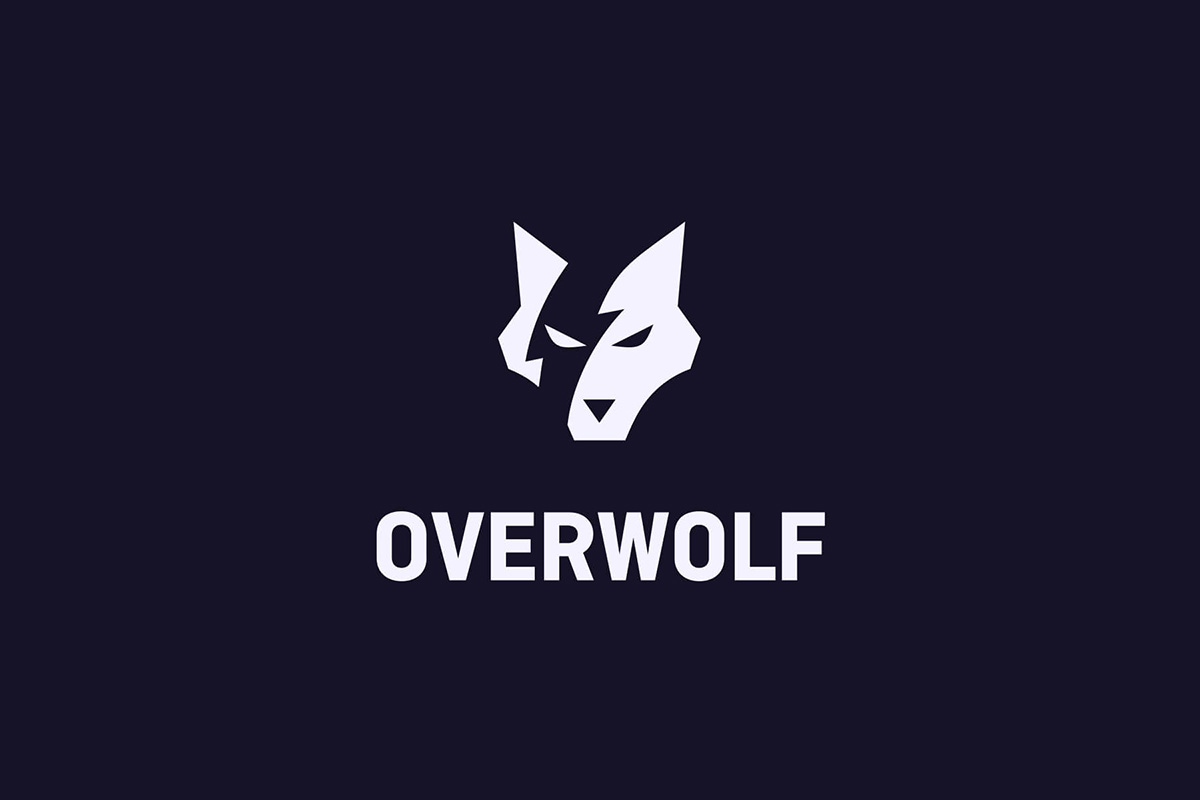 Reading Time:
2
minutes
Overwolf, the all-in-one technology platform that enables creators to build, distribute and monetize in-game apps and mods, has appointed Shahar Sorek as its Chief Marketing Officer.
Before joining Overwolf, he was CMO at Spacemesh. He is having more than 12 years of experience in the games and technology industry. He has founded and managed leading startups including 7 Elements Studios, a game studio specialising in massive-multiplayer-online strategy games.
"A new era of the gaming revolution has begun, an inflection point in which the gamer/creator is emerging and will be a major force in shaping how current and future AAA games and economies will be experienced. Overwolf's passion for games and technological savviness make it a key player in shaping the future of the industry for all stakeholders. For creators, Overwolf has created a new career – the in-game creator – where gamers can make an actual living from their creations. For publishers and game studios, Overwolf is enhancing the gameplay experience and increasing engagement. It's a story of a generation – putting gaming experiences into the hands of gamers and I am thrilled to be a part of it," Shahar Sorek said.
Shahar has also held advisory positions at Overwolf, Flytrex, GK8, and Treebute.io where he shaped the narrative and strategy of the venture with a focus on the go-to-market audience and the companies' investors. In his past, he worked as a creative producer and actor in Hollywood and Israel and is a former five-time Israeli national champion in Taekwondo.
"While I've known of Shahar for a long time, I've had the immense pleasure of working with him closely as both an advisor to Overwolf and as a personal mentor for the last two years. I could not be more excited and grateful for him to join the Overwolf team as CMO. He is a wonderful addition to our team and will play an integral role in the growth of Overwolf as we work to make in-game creation a legit profession and accelerate the strategic adoption of user generated content by publishers and game developers," Uri Marchand, CEO and Co-Founder of Overwolf, said.
Playtech Appoints Brian Mattingley as Chairman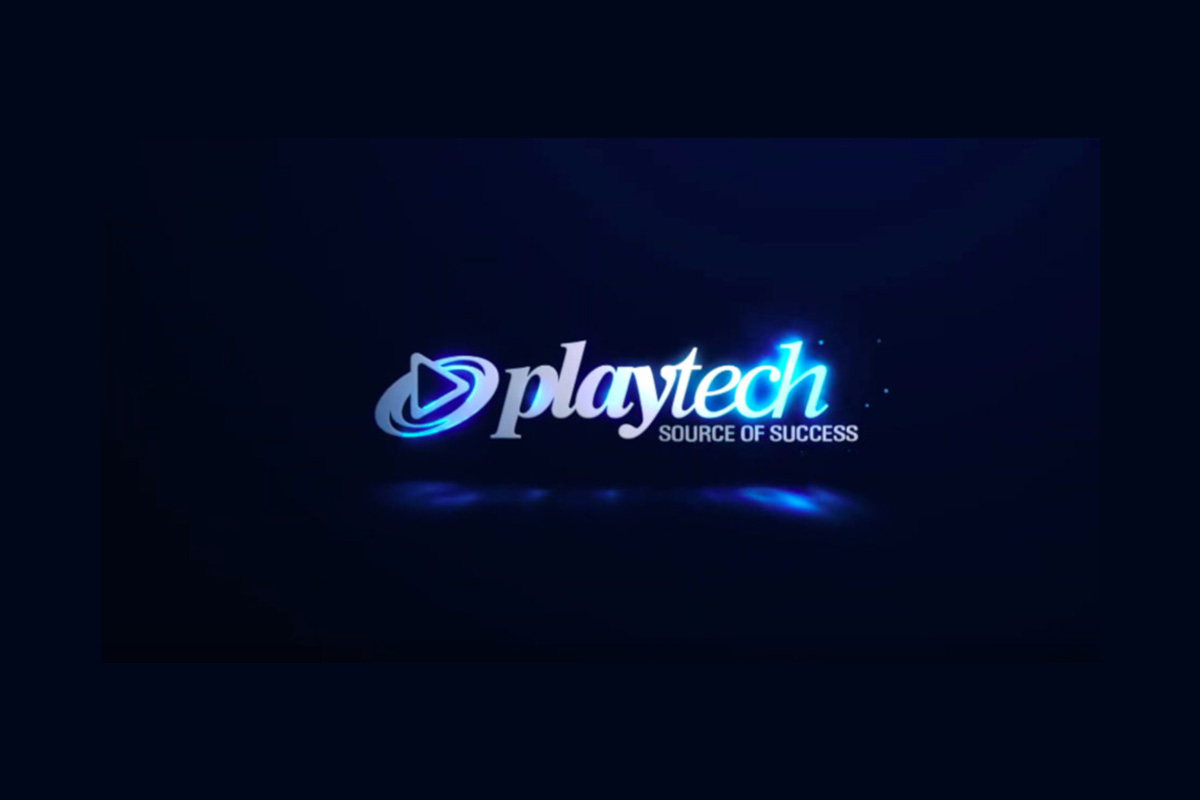 Reading Time:
< 1
minute
Playtech has appointed Brian Mattingley as its new non-executive chairman, effective on June 1.
According to the official announcement, Mattingley will leave his position as Chairman of 888 Holdings where he served for nearly 5 years. Mattingley will replace Claire Milne as Chairman of Playtech, who has served as the Interim Chairman of the company since May 2020.
"I'm very pleased to be joining Playtech, at such an exciting time in the company's development. Playtech is ideally placed to continue to build on its market leadership position, and I look forward to working with everyone at Playtech to drive forward its strategy and capitalize on the opportunities ahead," Mattingley said.
"In selecting the new Chair, we wanted to appoint an individual with significant online gambling experience and a track record of delivering high levels of corporate governance and stakeholder engagement in a highly regulated and fast-growing industry. Over the course of the last 30 years, Brian has delivered strongly in these areas and has been at the forefront of the development of our industry. We are delighted that someone of Brian's caliber is joining the Board and look forward to benefitting from his experience to support our continued progress and growth," Interim Chairman Claire Milne said.