Esports Entertainment Group To Exhibit For Over 400,000 Gamers at gamescom 2018, World's Largest Gaming Conference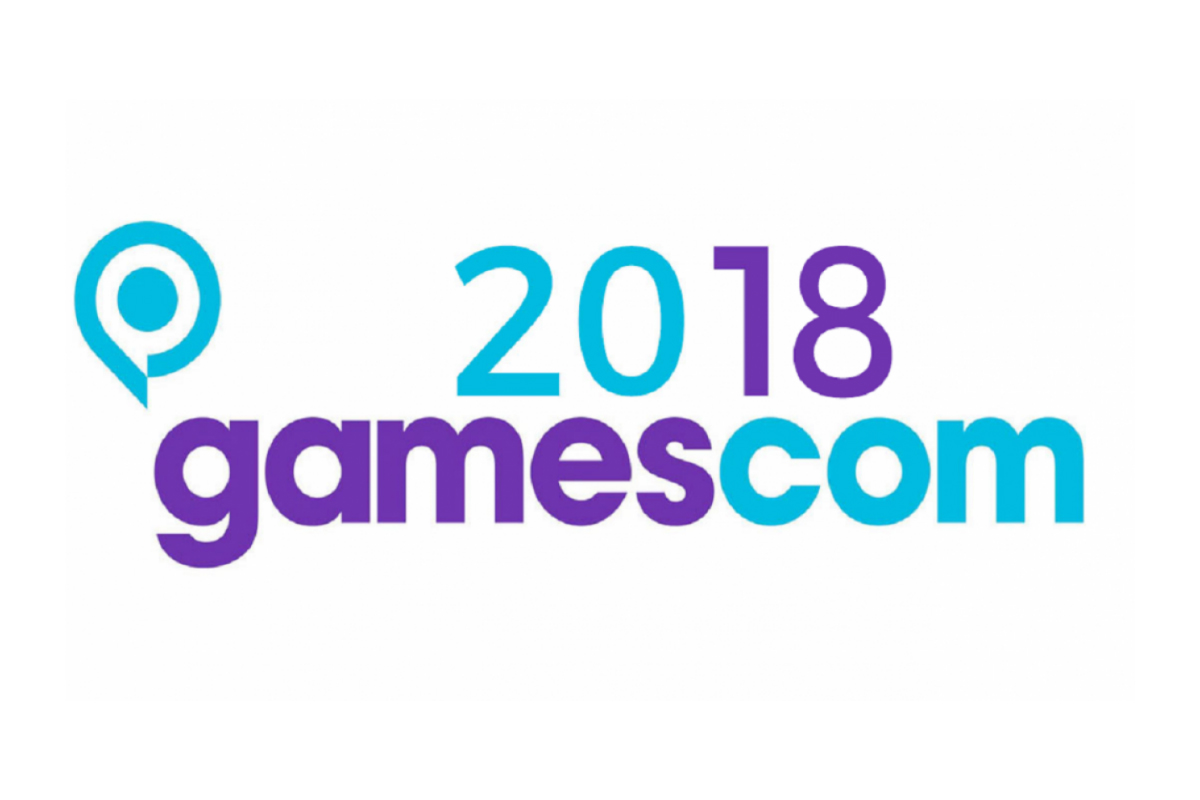 Reading Time:
3
minutes
ST. MARY'S, Antigua, Aug. 17, 2018 — Esports Entertainment Group, Inc. (GMBL) (or the "Company"), a licensed online gambling company with a specific focus on esports wagering and 18+ gaming, is pleased to announce the Company will again be exhibiting at gamescom in Cologne, Germany Aug 21 – 25. The Company's first ever exhibit at gamescom 2017 surpassed all expectations with the signing of over 60 affiliate esports streamers representing an audience of esports viewers which collectively had over 250 million online video views in the preceding 30 days. Moreover, gamescom 2017 was the genesis of many of the company's current key partnerships.
As such, the Company expects an even greater result at gamescom 2018 given the successful launch of VIE.gg, the world's most transparent and regulated esports betting platform, which has already translated into affiliate marketing agreement with 100 esports teams from around the world, as well as, the appointment of board members and advisors that span the International Esports Federation, DRAFT and DreamHack.
The Company plans to expand on its' 2018 momentum with several scheduled key meetings and appointments with major esports companies and influencers.
ESPORTS ENTERTAINMENT GROUP EXHIBITING IN PREMIUM BOOTH AND GIVING AWAY PRIZES AS PRO TEAMS AND FANS PLAY AGAINST EACH OTHER
gamescom 2018 will once again be the biggest consumer gaming conference in the world, with approximately 400,000 visitors and 5,500 journalists from 55 countries attending this year.  Esports Entertainment Group is exhibiting in a premium 10×20 booth that will host premium events and prizes as follows:
1.  Gaming equipment makers Black Pulse Gaming Gear, Tt eSPORTS and GIGA- BYTE Technology  will be giving away thousands of dollars in gear and equipment to fans that compete in our VIE.gg booth, where professional teams will also be competing against each other.
2.   Jenna Lynn Meowri, a world famous cosplay personality with a global social media following of approximately 1,000,000 fans will be attending her first every gamescom. Meowri will be premiering two brand new costumes never seen before and has invited her fans to join her in the Company's booth.
3.  Energy drink producers GoFast! Energy Deutschland  and cool-splash will be providing fans and visitors to our VIE.gg booth with the energy they need to maximize their in-booth fun by giving away thousands of energy drinks.
"We are thrilled to be going back to gamescom as a much bigger and stronger company than last year," said Grant Johnson, CEO of Esports Entertainment. "gamescom 2017 was a resounding success but we expect to surpass that success this year given our launched platform, esports team partners and Wall Street investment banking support. We are expecting a lot of professional esports players and teams to visit our booth and confident this will translate into further expansion of our VIE.GG Affiliates."
This press release is available on our Online Investor Relations Community for shareholders and potential shareholders to ask questions, receive answers and collaborate with management in a fully moderated forum at https://agoracom.com/ir/EsportsEntertainmentGroup.
Redchip investor relations Esports Entertainment Group Investor Page:
http://www.gmblinfo.com
About Esports Entertainment Group:
Esports Entertainment Group Inc. is a licensed online gambling company with a specific focus on esports wagering and 18+ gaming. Esports Entertainment offers bet exchange style wagering on esports events in a licensed, regulated and secure platform to the global esports audience. In addition, Esports Entertainment intends to offer users from around the world the ability to participate in multi-player mobile and PC video game tournaments for cash prizes. Esports Entertainment is led by a team of industry professionals and technical experts from the online gambling and the video game industries, and esports. The Company holds licenses to conduct online gambling and 18+ gaming on a global basis in Curacao, Kingdom of the Netherlands and the Kahnawake Gaming Commission in Canada. The Company maintains offices in Antigua and Warsaw, Poland. Esports Entertainment common stock is listed on the OTCQB under the symbol GMBL.  For more information visit www.esportsentertainmentgroup.com
Forward-Looking Statements:
The information contained herein includes forward-looking statements. These statements relate to future events or to our future financial performance, and involve known and unknown risks, uncertainties and other factors that may cause our actual results, levels of activity, performance, or achievements to be materially different from any future results, levels of activity, performance or achievements expressed or implied by these forward-looking statements. You should not place undue reliance on forward-looking statements since they involve known and unknown risks, uncertainties and other factors which are, in some cases, beyond our control and which could, and likely will, materially affect actual results, levels of activity, performance or achievements. Any forward-looking statement reflects our current views with respect to future events and is subject to these and other risks, uncertainties and assumptions relating to our operations, results of operations, growth strategy and liquidity. We assume no obligation to publicly update or revise these forward-looking statements for any reason, or to update the reasons actual results could differ materially from those anticipated in these forward-looking statements, even if new information becomes available in the future. The safe harbor for forward-looking statements contained in the Securities Litigation Reform Act of 1995 protects companies from liability for their forward-looking statements if they comply with the requirements of the Act.
OverActive Media Group acquires Splyce to form leading esports brand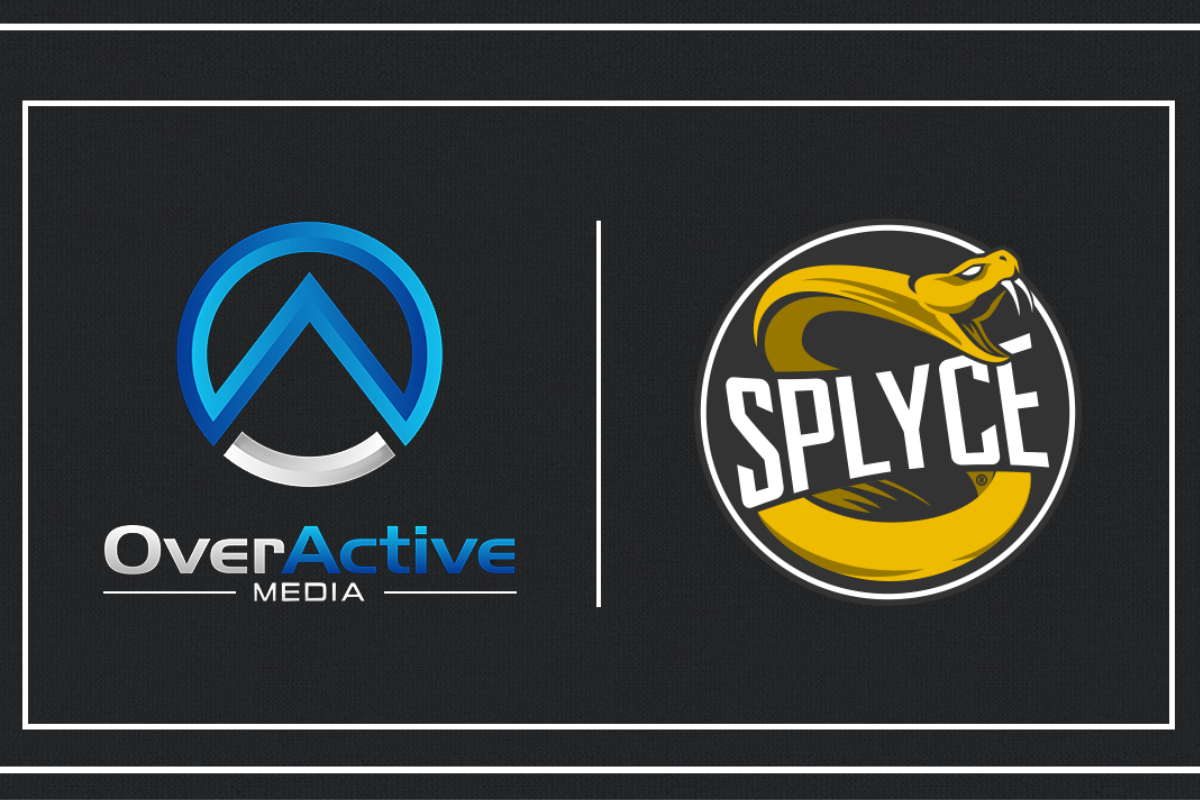 Reading Time:
3
minutes
Deal elevates OverActive Media into the top tier of global esports organizations
OverActive Media Group Inc. ("OAM"), announced that it has entered into an Agreement in Principle to acquire global esports stalwart, Splyce Inc. ("Splyce"). The deal sees OAM take ownership of more than seven international esports teams including the newly-awarded franchise in the League of Legends European Championship ("LEC") and over 40 team operations, marketing and content staff. The acquisition will eventually merge the shareholder base under OAM to form one of the most powerful and diverse ownership groups in esports.
The addition of Splyce and the LEC franchise alongside ownership of the Toronto Defiant of the Overwatch League and leading team organizations across Call of Duty, Rocket League, Smite, Paladins, Halo and Starcraft II consolidates OAM into a leading global esports brand joining Cloud9, Optic Gaming and Misfits as the only esports organizations in the world with permanent slots in both League of Legends and the Overwatch League.
"Today is a game-changer for our two organizations, as together, we grow into one of the most dynamic and influential esports organizations in the world," said Chris Overholt, President and CEO of OverActive Media. "We believe that this step gives our business scope and scale that allows us to grow our enterprise on a global level."
Splyce was formed in 2015, and quickly established a reputation as one of the most successful organizations in the world winning the Smite World Championship (2018), Halo World Championship (2018),Marvel vs. Capcom World Championship (2017), Call of Duty World League Stage 1 Championship (2017), World of Warcraft Championship (2016) along with the most Championship Titles of any Starcraft II organization (2017) and runner up in the Global Starcraft II Championships (2018). The global success of Splyce has attracted an international fan base and corporate brands seeking to align themselves with Splyce's audience, including: Pepsico, Foot Locker, Columbia Records, Boston Celtics, and Turtle Wax, among other leading companies.
"Esports is growing to the next level of a global sustainable digital sports business and it will require expertise from a diverse background of entertainment professionals," added Marty Strenczewilk, CEO of Splyce. "Overactive is building a world-class organization with staff from the traditional sports world that will supplement Splyce perfectly. We are thrilled to mix our strengths into one unified leading esports organization."
Splyce will become a wholly owned subsidiary of OAM and will have primary responsibility for team operations under the combined ownership group. The senior management and staff of Splyce will be retained with Splyce co-founders Marty Strenczewilk and Vincent Garguilo reporting to OAM President & CEO Chris Overholt, who will head the consolidated operations. Splyce will retain its headquarters in Rochester, NY with the global headquarters of OAM located in Toronto, Ontario, Canada.
ABOUT OVERACTIVE MEDIA:
OverActive Media Group ("OAM") is an integrated company delivering esports and video game entertainment. We're combining team ownership with audience engagement to better connect with our fans, franchise partners and corporate sponsors around the world. OAM is headquartered in Toronto, Ontario, Canada. OAM owns the Toronto Defiant of the Overwatch League, a League of Legends European Championship series franchise and Splyce Inc.
ABOUT SPLYCE:
Splyce, founded in 2015, is home to top level teams across multiple esports titles around the globe. Since its inception, the organization has grown to include teams in League of Legends, Call of Duty, Rocket League, Starcraft II, Halo, Smite and Paladins.
Splyce is headquartered in Rochester, NY with a global reach, with players and staff based out of Europe, North America and Asia. By investing in quality resources, infrastructure and support for our teams, we create a solid platform for players to devote themselves to competition and also set the standard for the rest of the industry. We seek to foster talent and build the best teams possible through hard work and innovation.
Source: OverActive Media
Fathead And Team Liquid Join Forces To Launch New Exclusive Line Of Merchandise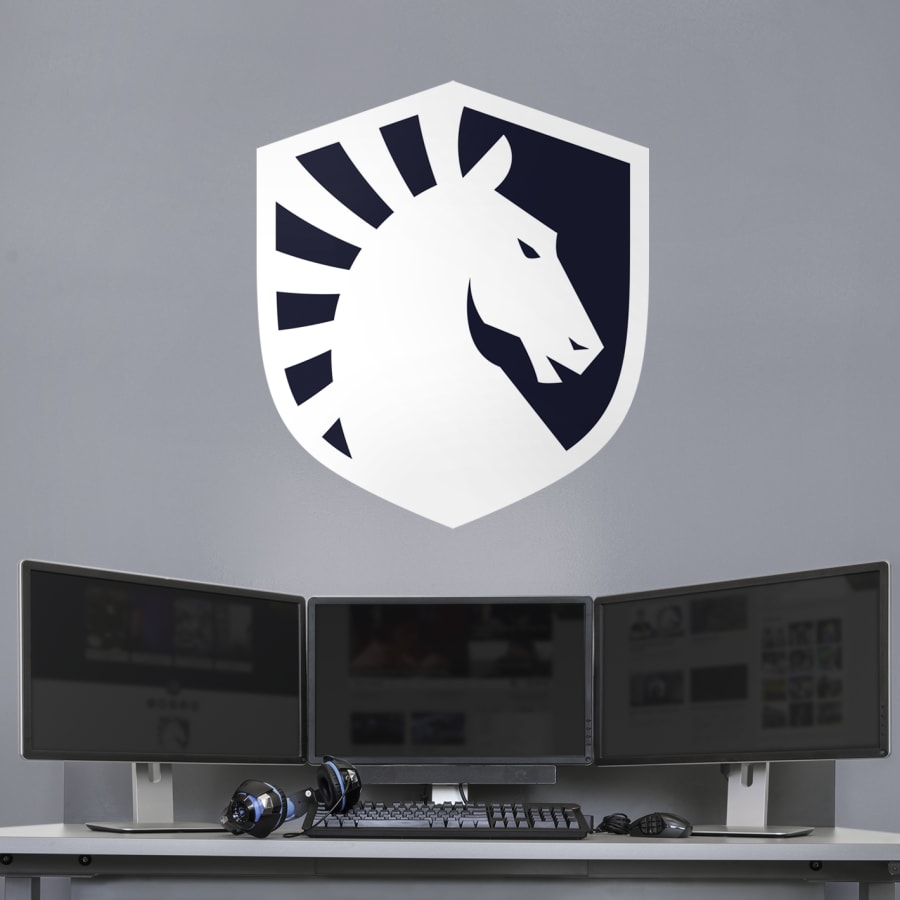 Reading Time:
2
minutes
Fathead LLC, the leading sports and entertainment brand best-known for its officially licensed, life-size wall graphics of professional athletes and team logos, is pleased to announce their new line of Team Liquid merchandise.
"A partnership between Fathead and Team Liquid is a natural fit," said Fathead CEO, Robby Hogle. "Passionate fans love Fatheads and powerhouse teams create passionate fans. Team Liquid is the definition of a powerhouse esports organization with consistent and impressive results across several competitive esports, including winning 1st place in both the Summer and Spring NA LCS splits this past year."
"Giving TL fans fun and creative ways to show their support for our teams and pros is very important to us, and partnerships like this Fathead line are critical," said Caleb Anderson, Director of Commerce at Team Liquid. "We can't wait for our fans to check out the new Team Liquid line and show their allegiance to the world!"
Just in time for the holidays, Team Liquid wall graphics are now available at Fathead.com/Team-Liquid. This line will expand in the coming year to include team Big Head cutouts, die-cut & mural wall decals and exclusive device skins.
About Team Liquid:
Team Liquid was founded in 2000 as a clan on the gaming platform Battle.net, and has now evolved into one of the leading international multigame esports teams with training centers in Utrecht, The Netherlands, and Los Angeles, California. Team Liquid has over 65 athletes competing across 14 distinct games, including all major esports titles, such as DOTA 2, League of Legends, CS:GO, Fornite, PUBG and more. Led by Co-CEOs Steve Arhancet and Victor Goossens, Team Liquid is one of the most successful esports teams in the Western market in terms of competitive achievement and fan engagement across multiple sports.
About Fathead LLC:
Fathead LLC is the industry leader for authentic, officially licensed sports and entertainment graphics. Fathead gives fans the opportunity to express their passion by bringing their favorite inspiration to life. Fathead carries thousands of images and maintains over 150 license agreements with leading consumer brands across many industries and professional sports leagues. Fathead wall graphics include the signature REAL.BIG. – life-size, high definition wall decals of athletes, stadiums, logos, fan favorite entertainment characters, and more. Fathead Custom Creations including die cut vinyl decals, Big Heads cut outs, vinyl mural graphics, and wrapped canvas put the customer in charge.
Source: Fathead LLC
OGN to Launch First Premium League in Europe: OGN Super League EU PUBG Invitational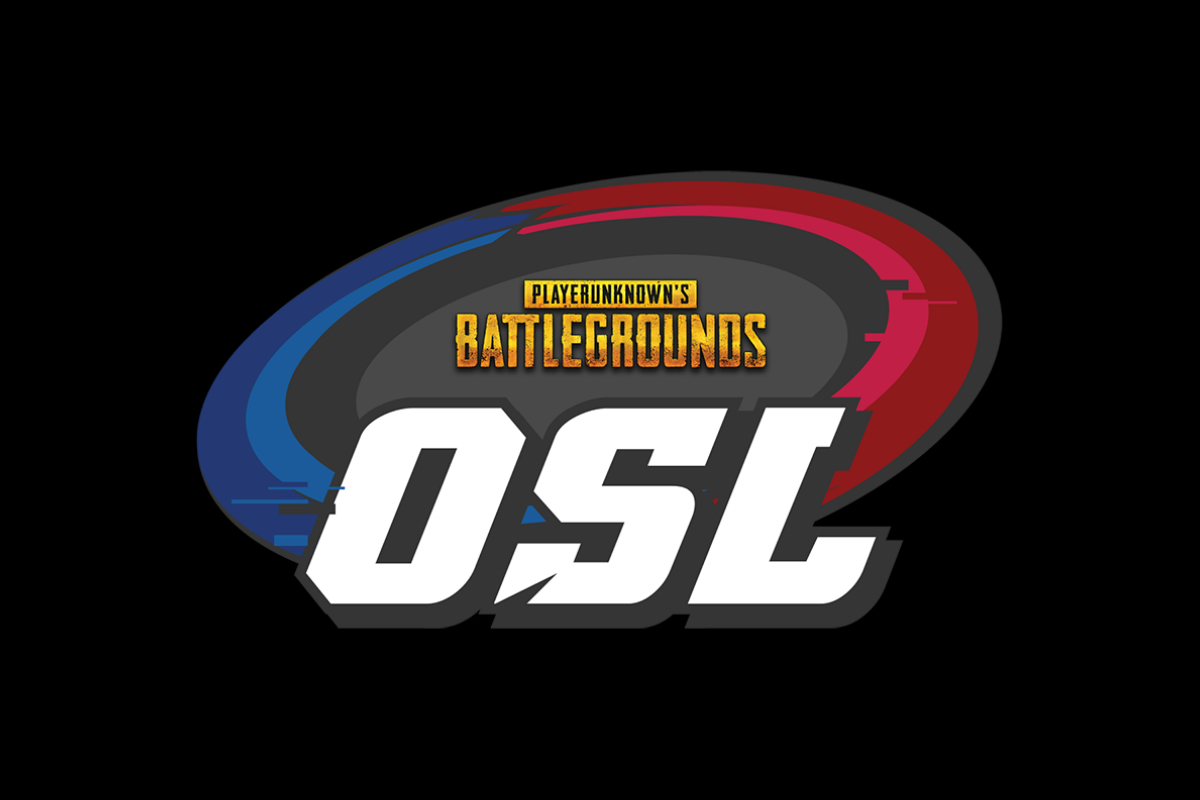 Reading Time:
3
minutes
Elite Battle Royale Competition will Broadcast from Nov. 27 – Dec. 2
OGN (CJ ENM), has announced the launch of OGN Super League Europe (OSL EU) PUBG Invitational 2018 in partnership with DeAPlaneta and 7Sports. OGN is the leading esports network and content producer in South Korea, while DeAPlaneta is a leading omnichannel entertainment company in Spain and 7Sports the sports business unit of German-based ProSiebenSat.1 Group. The premier competition of OSL EU, featuring professional teams, will be held from November 27 to December 2, 2018. For the first OSL in Europe, PUBG (PlayerUnknown's Battlegrounds) will be the featured competitive game for competition.
At OSL EU, 16 different teams from different regions will be battling it out for a total prize pool of 60,000 EUR. Teams participating in the invitation-only league include Alliance, Avangar, FaZe Clan, G2 Esports, HWA Gaming, Team M19, Method, MOONWOLF, Natus Vincere, Ninjas in Pyjamas, Penta Sports, Pittsburgh Knights, Team Liquid, Team Vitality, Wild Gaming, and Wizards. This event will not be open to public attendance but available via online broadcast.
OSL EU competition will take place over three different virtual battlefields – Sanhok, Miramar, and Erangel – across the span of six days. A total of 4 rounds will be played per day with two days dedicated to each battlefield map. Teams can earn one point per every kill, and an additional 10 points for coming in first for the round. OSL EU will award prize money to the 'Dominator' (winner) of each map who has the highest accumulated point value from after two days. In addition, the team with the highest winning point value every day will receive an award as well. The concept of 'Dominator' is a key differentiating factor for OSL EU in comparison to other leagues.
"We are looking forward to the debut of OSL in Europe. The rule and format could be new to audiences. For example, the main concept of the 'Dominator' and the rule set-up in general are easy for all types of audiences to not only understand, but also entertain," said Youngryul Choi, the head producer of OSL EU. "Through more active interaction with audiences, we expect OSL EU to grow in the years to come and contribute to PUBG's further success in Europe."
OGN has partnered with major broadcasting platforms in Europe for OSL EU. Highlights of OSL EU will be broadcasted in Germany, Austria and Switzerland on ProSieben MAXX, a German Free-to-Air channel of ProSiebenSat.1 Group, as well as Neox in Spain. For further information, visit OGN's official website.
About OGN
Founded in 2000, OGN is the world's longest-running and largest esports producer and network.  For nearly two decades, it has built an impressive track record creating successful live esports competitions and other related premium content around the top games in the world. This includes producing the world's first global leagues for StarCraft II, League of Legends, Overwatch and Playerunknown's Battlegrounds. Since its inception, OGN has produced more than 500 global leagues and events to date and generated over 2 billion live stream views of esports programming. A subsidiary of one of Asia's largest media companies, CJ ENM, OGN sets itself apart through its best-in-class production techniques and producers and directors with unparalleled esports expertise, and an executive team with years of experience creating premium, entertaining content globally.
About PUBG Corporation (PUBG Corp.)
PUBG Corp., an affiliate company of Bluehole Inc., began as Bluehole Ginno Games, Inc. in 2009 and later renamed to PUBG Corp. in 2017. PUBG Corp. is the publisher and developer of the 2017 blockbuster battle royale video game, PLAYERUNKNOWN'S BATTLEGROUNDS (PUBG), on multiple platforms. Since its release, PUBG has received worldwide acclaim, achieving seven Guinness World Records and winning multiple game awards worldwide.
Headquartered in Korea, PUBG Corp. has six operational offices globally across North America, Europe, Japan, China. With the goal of developing PUBG as a global franchise, the company is currently undertaking a number of projects including esports, product licensing, and more.