BtoBet Shortlisted For 3 Different Categories At The CEEG Awards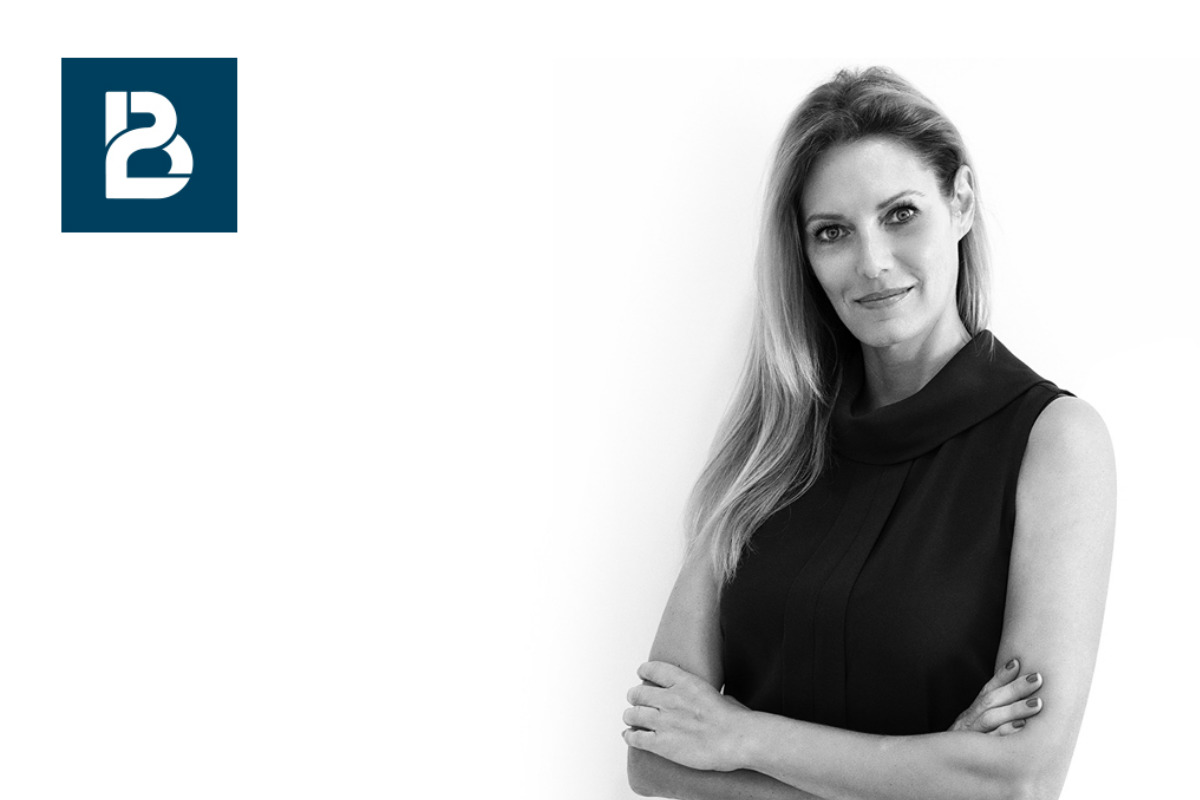 Reading Time:
2
minutes
Sabrina Solda: "An acknowledgement to the research and development direction that the company has undertaken"
BtoBet is pleased to note that it has been shortlisted in three different categories for the Central and Eastern European Gaming (CEEG) Awards, namely in the Best Sports Betting Innovation, the Rising Star in Sports Betting Technology, and the Best Overall Sports Betting Provider categories.
Sabrina Solda, BtoBet's Chief Marketing Officer, stated that throughout the years BtoBet has established itself as a leader in providing new technologies for iGaming operators, and to be shortlisted in these three different categories demonstrates not only the validity but also the level of excellence of its iGaming platforms.
She further stated that in such a fast-paced industry research and development is an ongoing process to anticipate the industry's future trends and consumer demands, and to be considered amongst the finalist for these categories acknowledges the direction that the company has undertaken.
The CEEG Awards celebrate gaming software suppliers, operators and service providers for their outstanding contributions to the online sector of industry in their respective fields.
BtoBet will look forward to the 25th of September to find out the winners that will be announced at the exclusive event that will be held at The Ritz-Carlton in Budapest.
About BtoBet:
BtoBet is a multinational company and is part of a group with 20 years of experience in software development in IT, finance, telecommunication, e-commerce and banking, strongly committed to technology and widely investing in technology research and development. The experience gained in these advanced environments, allows BtoBet to be visionary in the iGaming and Sports betting industry with a deep understanding of the requirements of the market, catching changing trends and anticipating bookmakers' and operators' needs. BtoBet is a true partner in technology, offering a standalone platform and services for the iGaming and Sports Betting industry. It counts on a very talented, continuously trained development team and day to day management support to clients. BtoBet allows licensees to be unique in the market, by giving them the opportunity to completely personalise their offers for Sports betting and iGaming business, online mobile and retail. BtoBet has technical branches with large ever-growing teams of developers in Skopje, Ohrid, Bitola, Belgrade, Nish, Tirana, and Rome. Malta hosts the commercial and marketing centre. Visit our site on: www.btobet.com

Report Analyses German Betting Industry's Major Strengths and Characteristics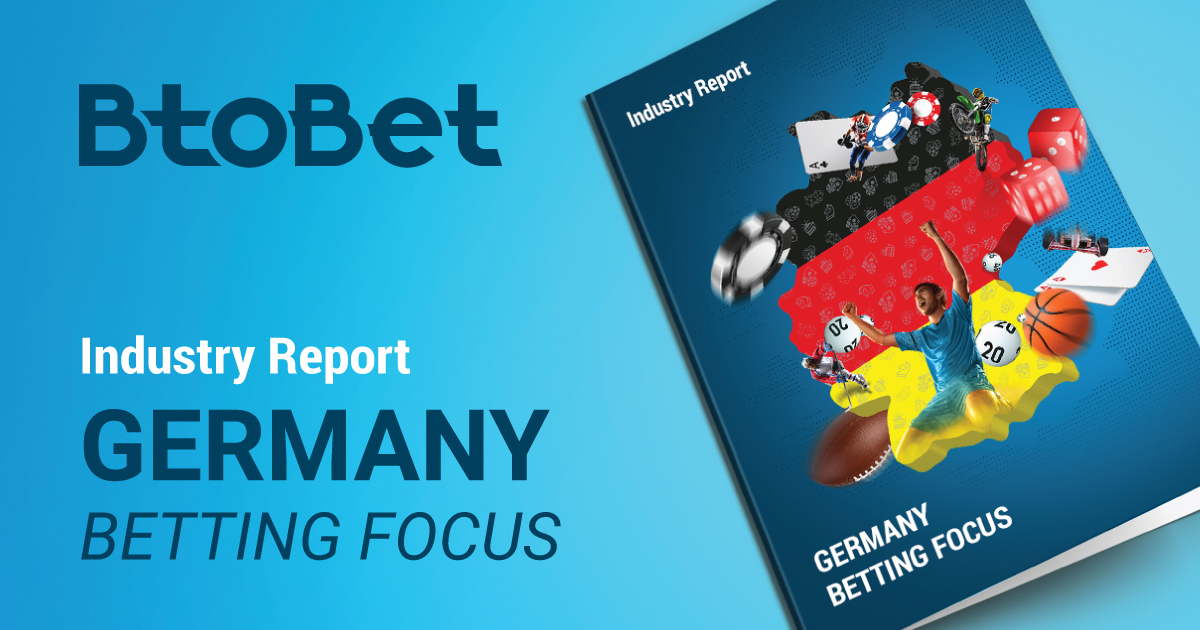 Reading Time:
< 1
minute
The new Interstate Treaty on Gambling is set to come into force throughout Germany in a couple of months, bringing with it significant legal innovations for online sports betting and online casinos.
In its latest Industry Report BtoBet analyses how with the new treaty finally regularising the online poker and online slot verticals, whilst seriously addressing the grey market issues, Germany can position itself as a major force in the European iGaming industry.
The Industry Report includes:
Market forecasts
An in-depth look at Germany's demographic and technological data
The exponential rise of the sportsbetting vertical
Online casino projections
Player psychographics
Device preference for online slots
Player Monthly deposits, and
The importance for an interlinked omnichannel approach
BtoBet's Germany Betting Focus also makes reference to recent projections which indicate that the revenues for the German online casino vertical are expected to grow from the €2.2 billion registered in 2019 to €3.3 billion in 2024.
The Industry Report is available for free and can be accessed on BtoBet.com.
Elbet Expands Presence in Africa Through BtoBet Partnerhip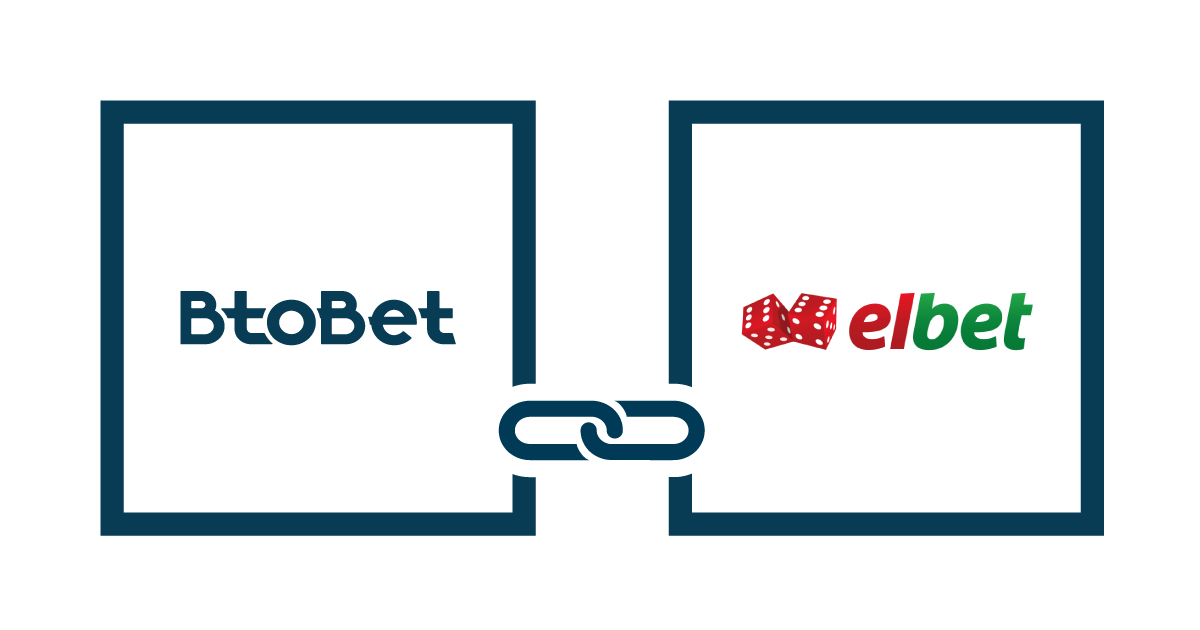 Reading Time:
< 1
minute
Virtual sports supplier Elbet has strengthened its presence in Africa through a new agreement with leading platform provider BtoBet. Having recently been acquired by Aspire Global, BtoBet boasts a vast footprint across the regulated African iGaming industry, and is greatly viewed by operators as the iGaming platform gateway for the local industry.
Elbet seeks to couple BtoBet's presence in Africa with its own strong presence in the continent in both the retail and online markets. Its flagship games, Lucky Colours and Virtual Football, are market leading games in the region and have a loyal customer base. Through this broader partnership both companies will be able to work together to provide players with the best localized content for the different regions in Africa.
"Elbet have consummate knowledge of the African iGaming industry, particularly as regards the players' content requirements. Their games not only reflect a player-centric approach, but also demonstrate a highly flexible solution based on the local technological scenario, encompassing device and internet requirements," states Sabrina Soldà, BtoBet's Chief Marketing Officer.
"Partnering with BtoBet provides us with a great opportunity to further expand our African operations.  BtoBet will be a great partner who will help us reach new players across the region. Elbet are able to offer a diverse portfolio of content including live casino, virtual sports and a large range of bingo products.  We are looking forward to a long standing commercially successful partnership," says Shivan Patel, Elbet's Head of Global Sales.
BtoBet launches "Nigeria Betting Focus"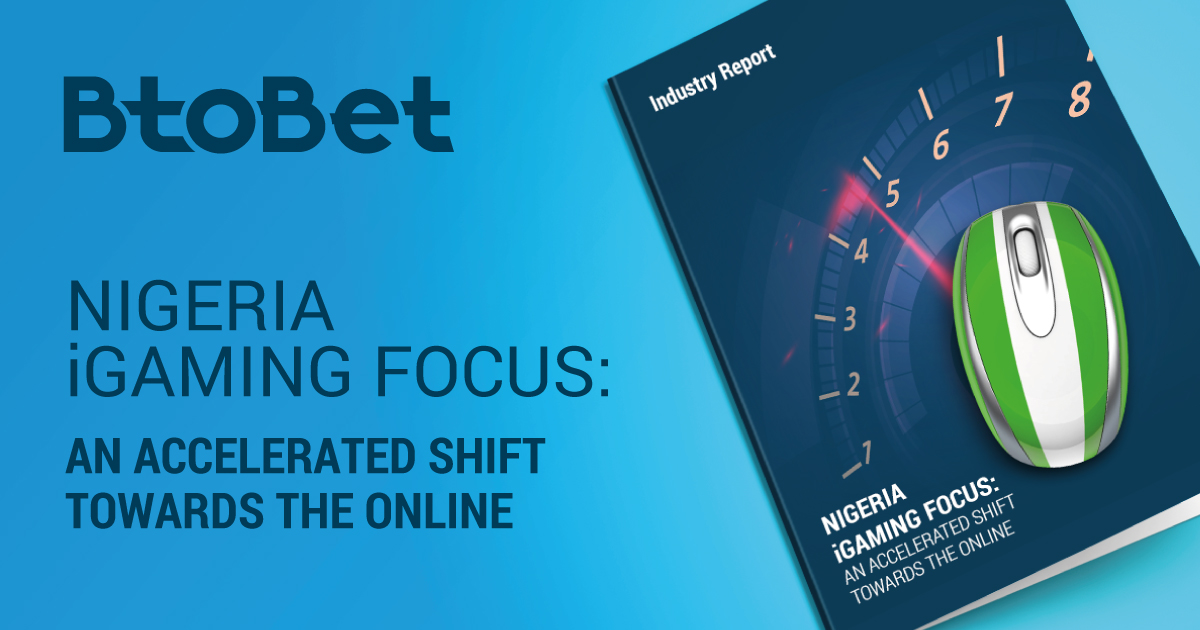 Reading Time:
< 1
minute
Includes data on smartphone and internet penetration, device usage and local betting demographics
Sports betting has slowly emerged as an important industry in Nigeria, leveraging the population's huge football culture, with some of the big leagues, such as the English Premier league, and the Spanish La Liga, having millions of fans in the country. Nigerians are passionate about their sports, especially football, and this has been translated into a keen interest in sports betting.
The rise in sports betting has also been aided by improving technology, with many Nigerians now having access to mobile phones and affordable internet. In fact the ameliorating infrastructure has led Nigeria to become the second largest online gambling market in Africa, behind South Africa, with a Gross Gaming Revenue of $58 million in 2018, according to a report by top accounting and auditing firm, PwC. The report projects that the GGR will rise by 16% over a five-year period.
The "Nigeria Betting Focus", focuses on the future of the local industry, highlighting the market's dynamics, consumer preferences, and technological improvements. Furthermore the report analyses smartphone and internet penetration, internet connection speeds, device usage, financial inclusion factors, betting demographics amongst other market elements.
The Report also includes market insights from STM Gaming's Alessandro Pizzolotto, BtoBet's Certified Partner for Africa, regarding the importance for a localized betting solution, and the evolving payments gateways scenario in Africa.