NetworkNewsAudio Announces Audio Press Release on SinglePoint, Inc. Makes it Easy to Get into American Sports Betting Game
Reading Time:
8
minutes
A recent change in United States law has led to a gold rush in the gaming industry as numerous companies scramble to set up sports gambling operations.
The U.S. Supreme Court's overruling of 1992 gambling legislation essentially makes sports betting widely legal throughout the country.
Casinos are moving to make the most of this by opening sports books.
Technology companies are also exploring possible revenue avenues through online gambling apps.
The United States is set to see a $3–$5 billion take in the global sports betting market within a few years — a market already worth an estimated $40 billion.
One of the new players in the sports gambling space is SinglePoint, Inc. (OTCQB: SING) (SING Profile), a tech company focused on innovation that has invested in gambling app StakeHaul. In the world of big gambling, casino companies such as Caesars Entertainment Corp. (NASDAQ: CZR) are exploring ways to add sports gambling to their existing entertainment rosters. MGM Resorts International (NYSE: MGM)already provides sports gaming alongside traditional betting options. Following suit, Penn National Gaming, Inc. (NASDAQ: PENN) has started offering sports betting at some of its casinos, as has Boyd Gaming Corp. (NYSE: BYD), which is also entering the online gambling space.
The Race to Benefit from Sports Betting
From soccer in Europe to cricket in India, people enjoy betting on the outcome of sports competitions. In fact, sports betting is one of the most popular forms of gambling in the world, producing an estimated $40 billion global industry that includes local bookmakers to national brands to international betting websites.
In the United States, this type of betting has been extremely limited since the early 1990s. Legislation designed to protect people from the harmful effects of gambling effectively made betting on sports illegal across the country, with limited exceptions in a handful of states.
The recent overturning of this law has suddenly created a new market. Because that market hasn't existed for the past 25 years, the renewed interest has revealed an infrastructural void in the American gaming industry. Technological innovations have not been applied to sports gambling, so companies are now playing catch up. The results will shape an industry estimated to be worth billions of dollars every year.
The Death and Life of U.S. Sports Gambling
This year is seeing a number of gambling companies expand their operations to include sports betting while tech companies such as SinglePoint, Inc. (OTCQB: SING) are looking at what they can do to fill a commercial void. But how did this gap in the gambling market come about in the first place?
The Professional and Amateur Sports Protection Act (PASPA) was passed by the U.S. Congress in 1992. It effectively outlawed betting on sports across the United States, with limited exceptions, including specific forms of racing; sports lotteries in Delaware, Montana and Oregon; and licensed pools in Nevada.
The law quickly became an unpopular one. By 2017, a majority of Americans reportedly wanted to see sports betting legalized so they could join in a pastime enjoyed by millions around the world. Several attempts were made to overturn the law, eventually resulting in a legal case being heard before the Supreme Court. In May, the court overturned PASPA, declaring that the law violated the 10th Constitutional Amendment.
The sports betting market was already growing around the world. Because of the nature of the business and the lack of centrally collected figures, it's impossible to accurately measure its worth, but it was estimated at around $40 billion in 2016. And now, America is expected to become a significant growth area, worth an estimated $3 billion to $5 billion within the next five years.
That's a lot of money. So how does a company such as SinglePoint go about getting a piece of the acton?
Gambling on Technology
The key to this market, like so many others, lies in online interactions and mobile technology in particular. By bringing gambling first into customers' homes and then into their pockets, tech-savvy gambling companies have vastly increased the opportunity to make small, casual bets.
One of the products that has sprung from this is StakeHaul. A mobile gambling platform, StakeHaul allows users to bet on anything. Whether it's a traditional test of machismo such as who can do the most pull-ups, a motivational bet on who will complete a chore first, or even a gamble on the outcome of world events, StakeHaul can make it happen. And with sports betting now apparently legal in the United States, StakeHaul can include that too.
StakeHaul makes it easy to carry out the sort of casual bets traditionally placed in person. The stakes need be nothing more than the honor of knowing who won, although they can just as easily be financial. The company is currently finalizing a peer-to-peer payment model that can pay out in either U.S. dollars or cryptocurrency. With internet native currencies on the rise, it makes sense for an online gambling system to recognize those types of transactions.
With more than 70,000 downloads, StakeHaul is currently the top-ranked app for making bets with friends — and those numbers are steadily increasing. Each month has seen a double-digit percentage rise in active users and bets placed through the platform.
With more than a third of Americans betting on at least one sports event every year, there are plenty of people looking to make the most of the newly loosened laws, and StakeHaul provides a way to do that. "All in all, our unique features, our ease of use, and the legal momentum behind betting in the U.S. makes our opportunity not just a home run but a grand slam," stated Jeffery Lippert, founder of StakeHaul.
Investing in the Future of Gambling
It's not surprising then that tech company SinglePoint has made an investment in StakeHaul.
Originally a full-service mobile technology provider, SinglePoint has evolved into a company with an interest in a wide range of technologies. The organization focuses on companies that have great potential and proven assets currently believed to be undervalued on the market. By investing in such companies, SinglePoint has developed a diverse portfolio of up-and-coming tech companies.
Payment systems play a large part in SinglePoint's holdings. The global payment market is changing, with finance increasingly transacted online or with smartphones. SinglePoint's payment processing systems are designed to deal with this new world. It is also working to provide cryptocurrency payment systems using Bitcoin and Ethereum, the leading global cryptocurrencies. These are technologies that will fit well with the financial side of the company's investment in StakeHaul.
But it's not all about electronic payment. SinglePoint has teamed up with New Sun Energies to provide cost effective solar power in six states. With interests in blockchain, renewable energy and the sports betting market, the company has investments in several sectors that are due to see considerable growth over the next decade.
The Bigger Game Market
History shows that gambling can lead to big wins for a business. Caesars Entertainment Corp. (NASDAQ: CZR) started off as a single bingo parlor in 1930s Nevada. Over the decades, it's become the most famous name in gaming, with 47 casinos in five countries. Its buildings play host to conventions, meetings and hundreds of thousands of tourists. The thrill of betting keeps the customers coming through the doors of those casinos and has helped to build up a legendary reputation as a place of decadence and entertainment, a reputation that also helps explain the success of over 600 bars, restaurants and clubs across the United States.
With its string of hotels and casinos, MGM Resorts International (NYSE: MGM) has done a job similar to Caesars' in turning the pleasure of gambling into a multimillion-dollar entertainment empire. Even before PASPA was struck down, MGM was profiting from sports betting as well as traditional gambling, thanks to the popularity of its venues. Hosting events such as world-class boxing matches means not just ticket receipts but also a flood of fans using the hotels and their facilities.
Penn National Gaming, Inc. (NASDAQ: PENN) might not have the glamor of the big names, but the company is still a very successful operator in the American gambling sector. It has gaming, racing and video gaming terminals spread across 29 facilities in the United States and Canada, with a focus on slot machines. The recent legal change is creating more options, and the company recently started offering sports betting at Hollywood Casino at Charles Town Races in West Virginia.
One of the largest casino companies in the United States, Boyd Gaming Corp. (NYSE: BYD) has 24 gaming properties spread across seven states. The company runs 10 sports betting operations across Nevada and has recently opened sports books at two of its Mississippi properties. It has also teamed up with FanDuel Group to engage in online betting and sports gaming opportunities across the country.
The overturning of PASPA is set to transform the American gambling industry. Both online and in casinos, sports gambling is taking off in a big way. Early adopter companies are set to benefit enormously from this change.
For more information on SinglePoint, Inc., visit SinglePoint, Inc. (OTCQB: SING)
About NetworkNewsWire
NetworkNewsWire (NNW) is a financial news and content distribution company that provides (1) access to a network of wire services via NetworkWire to reach all target markets, industries and demographics in the most effective manner possible, (2) article and editorial syndication to 5,000+ news outlets (3), enhanced press release services to ensure maximum impact, (4) social media distribution via the Investor Brand Network (IBN) to nearly 2 million followers, (5) a full array of corporate communications solutions, and (6) a total news coverage solution with NNW Prime. As a multifaceted organization with an extensive team of contributing journalists and writers, NNW is uniquely positioned to best serve private and public companies that desire to reach a wide audience of investors, consumers, journalists and the general public. By cutting through the overload of information in today's market, NNW brings its clients unparalleled visibility, recognition and brand awareness. NNW is where news, content and information converge.
Please see full terms of use and disclaimers on the NetworkNewsWire website applicable to all content provided by NNW, wherever published or re-published: http://NNW.fm/Disclaimer
DISCLAIMER: NetworkNewsWire (NNW) is the source of the Article and content set forth above. References to any issuer other than the profiled issuer are intended solely to identify industry participants and do not constitute an endorsement of any issuer and do not constitute a comparison to the profiled issuer. The commentary, views and opinions expressed in this release by NNW are solely those of NNW. Readers of this Article and content agree that they cannot and will not seek to hold liable NNW for any investment decisions by their readers or subscribers. NNW is a news dissemination and financial marketing solutions provider and are NOT registered broker-dealers/analysts/investment advisers, hold no investment licenses and may NOT sell, offer to sell or offer to buy any security.
The Article and content related to the profiled company represent the personal and subjective views of the Author, and are subject to change at any time without notice. The information provided in the Article and the content has been obtained from sources which the Author believes to be reliable. However, the Author has not independently verified or otherwise investigated all such information. None of the Author, NNW, or any of their respective affiliates, guarantee the accuracy or completeness of any such information. This Article and content are not, and should not be regarded as investment advice or as a recommendation regarding any particular security or course of action; readers are strongly urged to speak with their own investment advisor and review all of the profiled issuer's filings made with the Securities and Exchange Commission before making any investment decisions and should understand the risks associated with an investment in the profiled issuer's securities, including, but not limited to, the complete loss of your investment.
NNW HOLDS NO SHARES OF ANY COMPANY NAMED IN THIS RELEASE.
This release contains "forward-looking statements" within the meaning of Section 27A of the Securities Act of 1933, as amended, and Section 21E the Securities Exchange Act of 1934, as amended and such forward-looking statements are made pursuant to the safe harbor provisions of the Private Securities Litigation Reform Act of 1995. "Forward-looking statements" describe future expectations, plans, results, or strategies and are generally preceded by words such as "may", "future", "plan" or "planned", "will" or "should", "expected," "anticipates", "draft", "eventually" or "projected". You are cautioned that such statements are subject to a multitude of risks and uncertainties that could cause future circumstances, events, or results to differ materially from those projected in the forward-looking statements, including the risks that actual results may differ materially from those projected in the forward-looking statements as a result of various factors, and other risks identified in a company's annual report on Form 10-K or 10-KSB and other filings made by such company with the Securities and Exchange Commission. You should consider these factors in evaluating the forward-looking statements included herein, and not place undue reliance on such statements.  The forward-looking statements in this release are made as of the date hereof and NNW undertakes no obligation to update such statements.
DraftKings and Sportradar Announce Long-Term Partnership Extension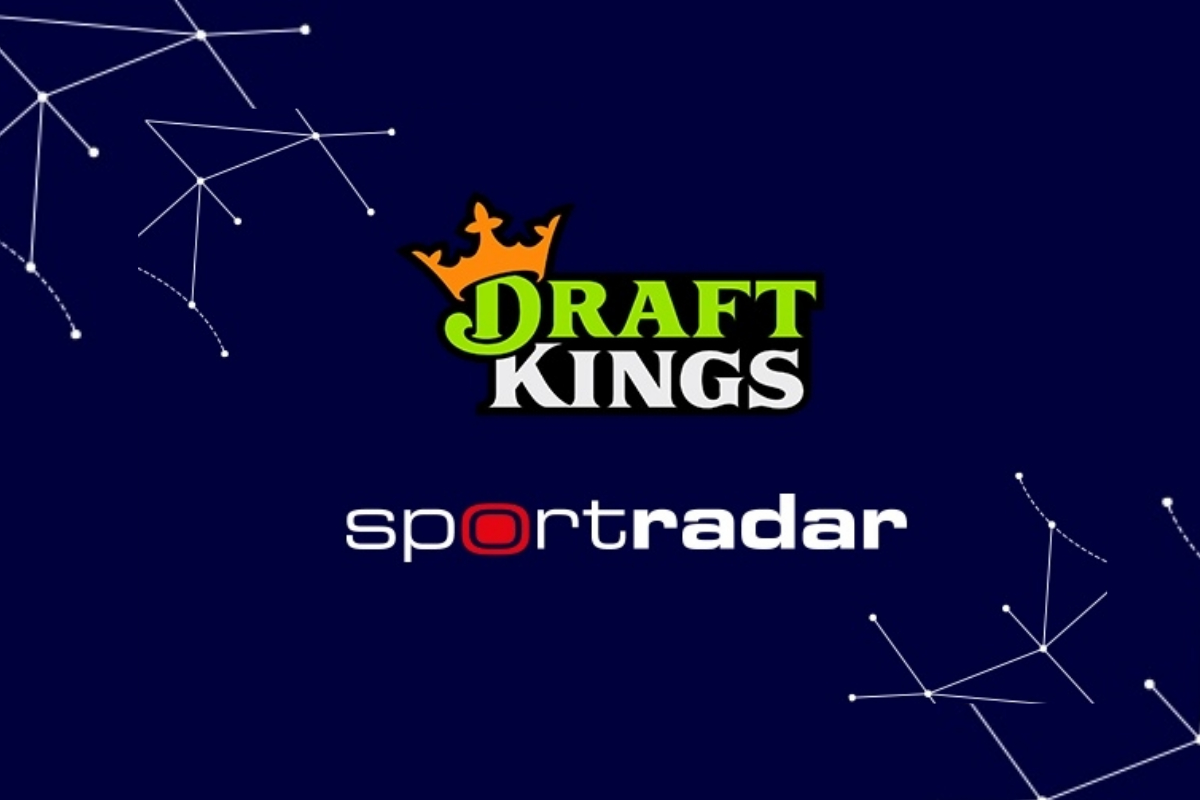 Reading Time:
< 1
minute
Deal Gives DraftKings Access to Official Sports Data Feeds for Sports Betting and Daily Fantasy Sports
DraftKings Inc. a leader in the sports technology and entertainment space, and Sportradar, the world's leading global provider of sports data and content, officially announced a long-term partnership extension whereby Sportradar will continue to be DraftKings' supplier for data feeds and bet stimulation content.
As part of the extension, Sportradar will provide DraftKings with access to a variety of official sports data feeds, including the NFL, MLB, and the NBA for sports betting and daily fantasy sports (DFS).
"We are proud to extend our partnership with DraftKings, one of the most respected gaming companies in the US," said Neale Deeley, Vice President of US Sales and Gaming, Sportradar. "DraftKings' journey into sports betting has been a fantastic success, and we have been honored to be on that journey with them. We look forward to continuing that success for many years to come."
The partnership will bring more instantaneous data feeds to the DraftKings Sportsbook, supplementing live and in-play wagering, these offers becoming more prevalent as legalized sports betting continues to expand across the nation. With the new ability to access official league data and branding, DraftKings is poised to bring fans even closer to the action.
"DraftKings' goal is to build the best, most trusted and most customer-centric destination for sports fans and our expanded partnership with Sportradar provides us with superior support," said Ezra Kucharz, chief business officer, DraftKings. "This partnership will enhance customer experience by allowing us to provide faster turnaround time on our products and give us the opportunity to develop new, innovative offerings for our players."
All mobile DraftKings Sportsbook and DFS offerings are available for downloaded on both iOS and Android apps.
Bragg Gaming Group Reports Third Quarter 2019 Results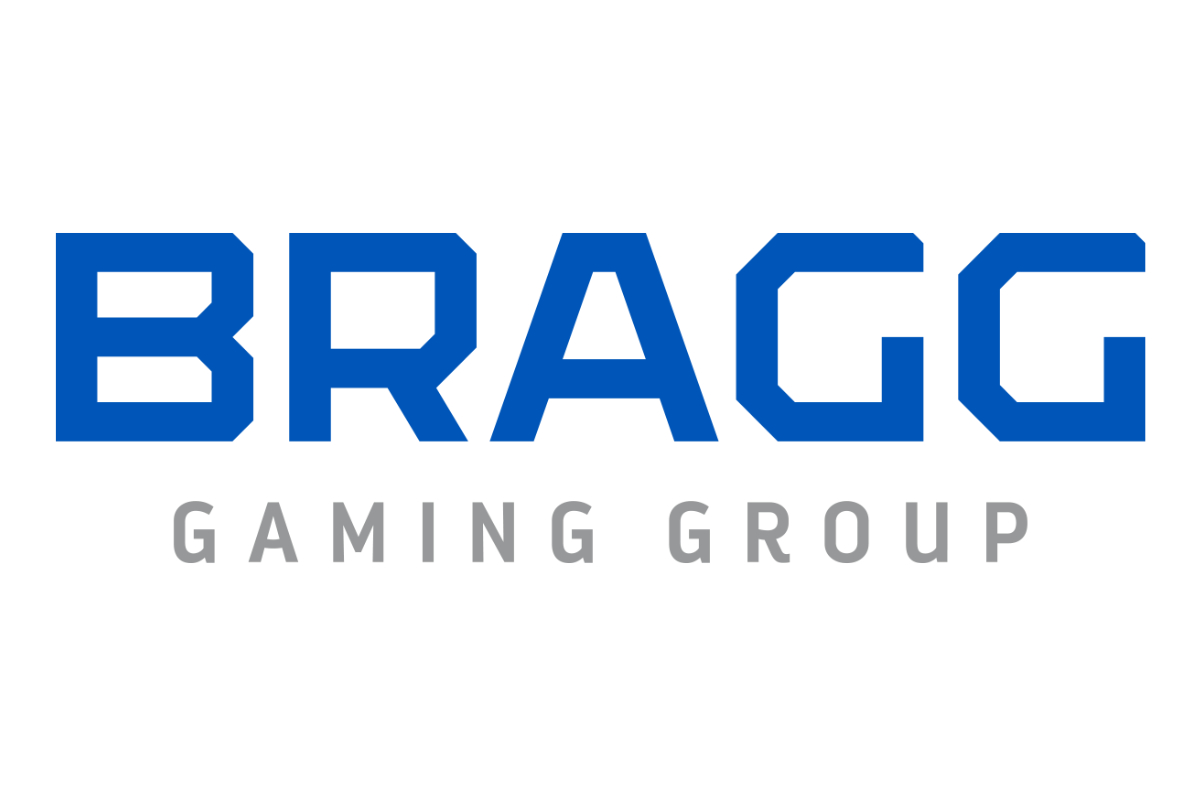 Reading Time:
3
minutes
Enters the lucrative U.S. gaming market through recently announced partnership with Kambi Group and Seneca Gaming Corporation
Bragg Gaming Group has released its results for the third quarter ended September 30, 2019, achieving strong sequential revenue growth of 13 per cent over Q2 2019.
Third Quarter 2019 Results
In the third quarter, the Company delivered continued growth with revenue of CDN $10.0M, gross profit of CDN $4.3M, EBITDA of CDN $0.2M, and net loss from continuing operations of CDN $0.2M. These results culminated in strong performance for the first nine months of 2019 with revenue of CDN $28.0M, gross profit of CDN $12.6M, EBITDA of CDN $0.6M and net loss from continuing operations of CDN $7.6M.
Dominic Mansour, Bragg's CEO, said: "We've made significant progress this quarter, with our focus on B2B with ORYX driving 30 per cent revenue growth compared to Q3 2018. This resulted in a significant improvement in ORYX's gross profit and in-turn drove ORYX EBITDA to grow by over 300 per cent to CDN $1.2M.
"I am extremely pleased with the Company's progression over the past quarter. We've proven that, with our modern technology and seamless integration process, we are able to expand our operator base at a significantly faster rate than the competition. I am particularly pleased that the strong momentum of operator launches experienced in the first half of the year continued into Q3 with the successful launch of 10 new operators. We expect this momentum to further accelerate throughout Q4 with more than 14 launches in the pipeline."
US Market Entry
Bragg recently entered into a partnership with Kambi Group, a well-established provider of premium sports betting services with an extensive client base. Bragg will provide their casino services and unique player account management (PAM) along with Kambi's sports betting services to operators worldwide, with an initial focus on the burgeoning US market.
This newly created partnership recently signed a deal with New York's Seneca Gaming Corporation (SGC), which operates all of the Seneca Nation's Class III gaming operations in western New York. The Bragg and Kambi teams will collaborate to provide SGC with a combination of their services and products across SGC's three New York casinos.
"Our partnership with Kambi and the initial deal with Seneca are both huge stepping stones for Bragg as we commence operations in the U.S. and continue to expand our global reach," noted Mansour.  "Our strategic focus in the U.S. is to partner with tier-1 casinos and operators. I believe that this Seneca deal will be the first of many in the coming years, particularly as the legal landscape continues to mature."
Strategic Review of Online Media Division
The strategic review of the online media divisions consisting of the GiveMeSport asset has continued through the second half of 2019, and the Board expects this to be completed in Q1 2020.
In the interim, Bragg continues to enhance the GMS platform in order to drive more volume. The relaunch of the GMS website was completed in July, and the site is now quicker, slicker, more intuitive, and has a lighter ad load. These improvements culminated in peak site traffic in October 2019, which were 46 per cent greater than October 2018, growing from 15.9M visitors to 23.3M organic visitors.
Directorate Changes
Bragg's CFO, Akshay Kumar, has announced his intent to step down as Chief Financial Officer of the Company for personal reasons. Effective November 13, 2019, Steven Prowse will assume the role of Chief Financial Officer. Mr. Kumar will assist Mr. Prowse, ensuring a seamless transition.
Prowse is an industry veteran with over 10 years' experience in the betting and gaming sector. He served as Group Finance Director for PartyGaming plc (later bwin.party), a gaming business listed on the London Stock Exchange, and was instrumental in M&A, including the acquisition of Foxy Bingo and the €2.1bn merger with bwin in 2011 where he continued as Group Finance Director.
Dominic Mansour said: "I would like to thank Akshay for his hard work and contributions to Bragg. Our team wishes him all the best for the future. We also look forward to welcoming Steven to the Bragg team and believe his expertise with M&A in the sector will be extremely valuable during this pivotal time for the Company."
Steven Prowse said: "I am delighted to join Bragg at such an early and exciting point in its growth trajectory.  Bragg has market-leading technology, products and people.  As such, I see enormous potential for this business and am very much looking forward to being a part of that growth."
Illinois Gaming Board Grants First Land-Based Casino License to Rivers Casino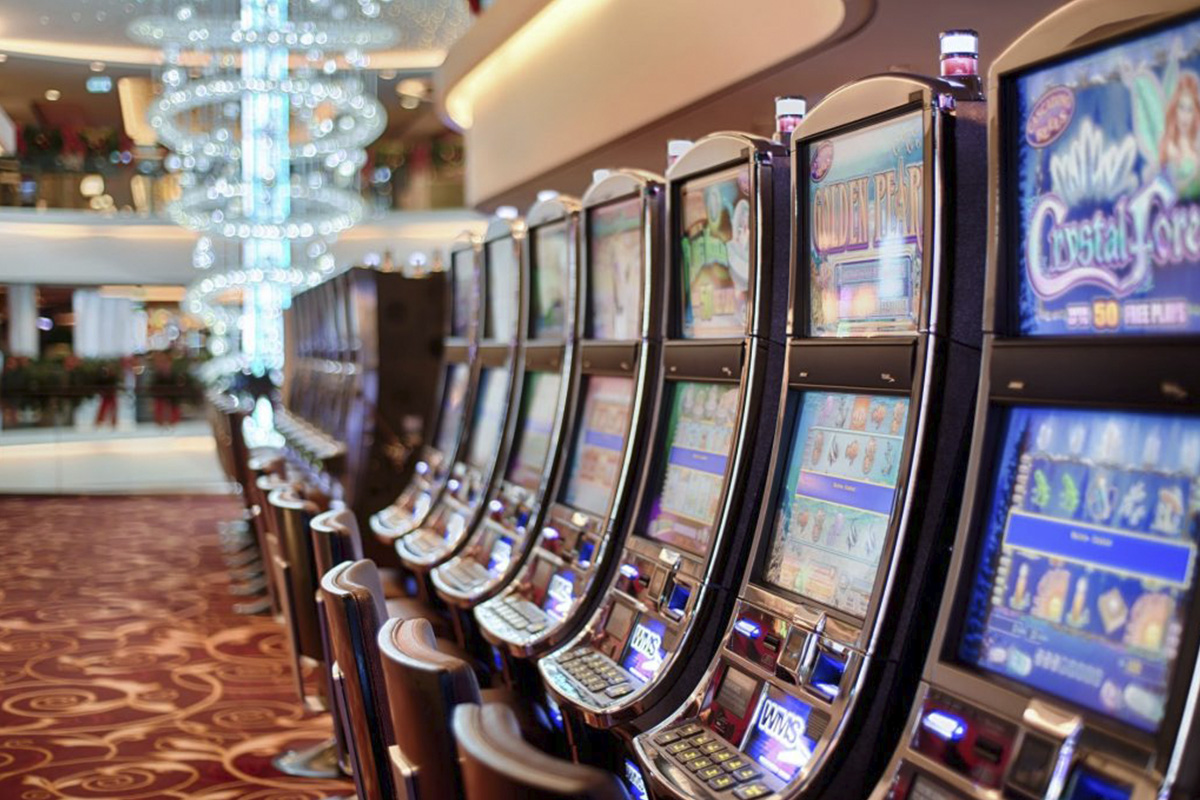 Reading Time:
< 1
minute
The Illinois Gaming Board has granted the state's first land-based casino license to Rivers Casino.
Granted under the sweeping expansion of the state's gaming sector that was signed into law in June, the new license enables operator Rush Street Gaming to move its gambling operation beyond the shallow pool of water it built to qualify as a riverboat. Rivers Casino opened in 2011 under the provisions of the Riverboat Gambling Act of 1990.
Rush Street plans to invest $150 million to expand the casino and increase the number of gaming positions to 2000.