AGS Becomes First Gaming Equipment Supplier to Form Multi-Year Corporate Partnership with Vegas Golden Knights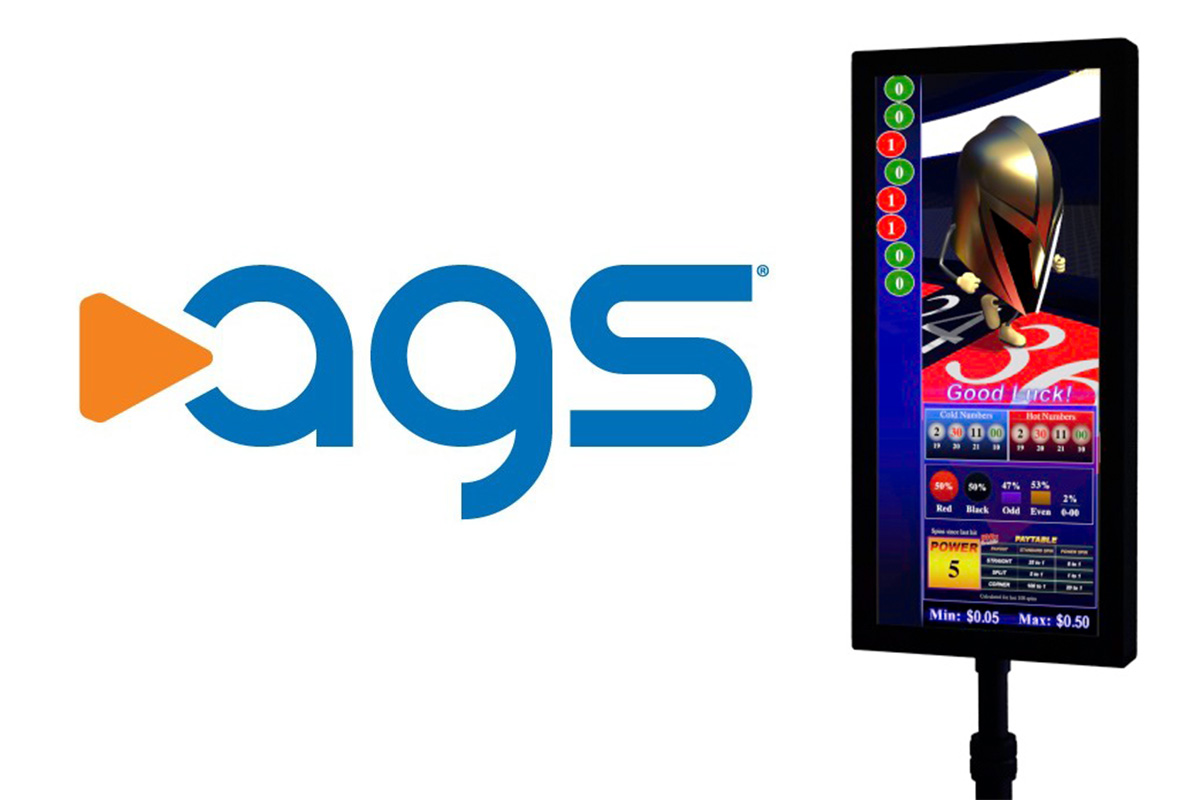 Reading Time:
3
minutes
Company to Sponsor New 'Play of the Game' Feature at Home Games; Partner with Team on Community, Employee Initiatives
PlayAGS, Inc.  a leading designer and supplier of electronic gaming machines, table products, and interactive solutions for the global gaming industry, became the first gaming equipment supplier to enter into a multi-year corporate partnership with the Vegas Golden Knights National Hockey League franchise.
AGS will leverage this monumental corporate partnership, which allows AGS to sponsor the all-new "Play of the Game" feature at every Vegas Golden Knights home game on the videoboard, as part of its community outreach and employee engagement programs.  The AGS Play of the Game will replay and highlight a key moment from each home game.
Vegas Golden Knights President Kerry Bubolz said, "Adding the fastest-growing gaming equipment supplier to our roster of team partners is a big milestone for our organization and we couldn't be more thrilled about partnering with AGS. AGS has a renowned corporate culture and expanding global reach, enabling us to connect our brand to their employees and customers in Las Vegas, across the country, and around the world."
AGS President and Chief Executive Officer David Lopez said, "AGS employees have been huge Golden Knights fans from the team's inception, and we are excited to take our support and love for this team to another level as corporate partners, working together with the Golden Knights and other corporate partners such as Caesars Entertainment, MGM Resorts, Station Casinos, and The Cosmopolitan of Las Vegas, to name a few, to truly demonstrate our mutual obsession with the game."
Lopez added, "Like the Las Vegas Golden Knights, we are 'Vegas-proud', with our worldwide headquarters in the Las Vegas Valley. And there are other similarities – we are relatively new players in the gaming supplier space and we have certainly been underestimated. Both AGS and the Golden Knights formed strong teams, came together quickly under a set of unique core values, and have never lost sight that winning is all about a cohesive team and character-driven culture."
AGS will officially launch its Vegas Golden Knights partnership at the Global Gaming Expo ("G2E") in Las Vegas Oct. 9-11and will host appearances by the Golden Aces and the team mascot Chance the Gila monster, as well as other hockey-themed promotions and events.  Additionally, AGS will unveil a Vegas Golden Knights promotional-use slot machine on its large-format Big Red cabinet to further promote and build excitement around the partnership and showcase Vegas Golden Knights-themed roulette signage in its G2E booth No. 1253.
Along with sponsorship of the Play of the Game at all 44 Vegas Golden Knights pre-season, regular-season, and any post-season games, AGS will provide a title-night sponsorship and partner with the team and its ambassadors to promote the sport and the Vegas Golden Knights' passion for the Las Vegas Valley through the Company's outreach with not-for-profit community organizations.
About the Vegas Golden Knights
The Vegas Golden Knights are a National Hockey League franchise owned and operated by Black Knight Sports and Entertainment LLC. The Vegas Golden Knights were established by founding partners William Foley and his family and the Maloof family. For the latest news and information on the Golden Knights, visit vegasgoldenknights.com. Fans can follow the team on Facebook, Twitter, Instagram, and Snapchat.
About AGS
AGS is a global company focused on creating a diverse mix of entertaining gaming experiences for every kind of player. Our roots are firmly planted in the Class II Native American gaming market, but our customer-centric culture and remarkable growth have helped us branch out to become one of the most all-inclusive commercial gaming suppliers in the world. Powered by high-performing Class II and Class III slot products, an expansive table products portfolio, highly rated social casino, online real-money gaming solutions for players and operators, and best-in-class service, we offer an unmatched value proposition for our casino partners. Visit www.playags.com to learn more.
All® notices signify marks registered in the United States.
Source: AGS
MLS partners with Second Spectrum on advanced tracking data system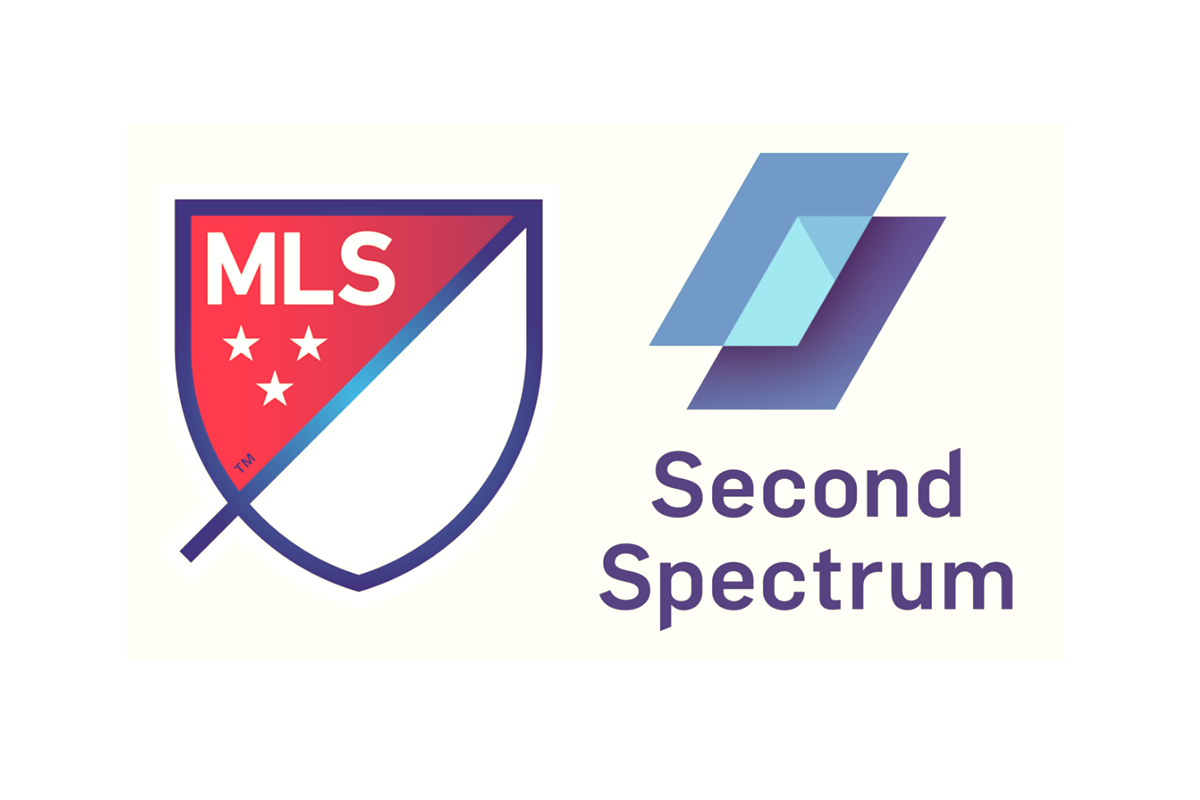 Reading Time:
2
minutes
State-of-the-art player tracking data is now coming to MLS.
The league announced on Wednesday a multi-year partnership with Second Spectrum, which becomes MLS's first official advanced tracking data provider. Beginning with the 2020 season, Second Spectrum will put its proprietary optical tracking system to work for every MLS match.
As part of this process, Second Spectrum installed optical tracking systems in every MLS stadium during the offseason. Leveraging these cameras and a cloud-based analytics engine, Second Spectrum captures data on the location of every player, the referees, and the ball 25 times per second.
Second Spectrum uses machine learning and artificial intelligence to process the collected data, and can calculate a player's speed, acceleration, deceleration, and shot velocity, as well as advanced statistics like passing probability and expected goals, in near real-time.
In addition to new statistical content that will be showcased throughout the season, fans will also see the new metrics and data visualizations come to life in new enhanced highlights that will be showcased throughout the season on MLSsoccer.com and the official MLS app.
As the season progresses this new tracking data will be integrated into MLS match broadcasts.
MLS club technical staffs will also use the new software to scout and track player performance. The Second Spectrum system will provide data visualization technology, customized reports, enhanced video tools and more for coaches, data scientists and video analysts.
"We're incredibly excited to partner with MLS and its teams," Second Spectrum CEO Rajiv Maheswaran said in a statement. "The combination of our new technologies and capabilities with a forward-thinking organization like MLS creates an exciting future of continued growth and innovation together."
The wide-ranging partnership encompasses all MLS matches, including Audi MLS Cup Playoffs, MLS Cup and the MLS All-Star Game presented by Target, as well as Leagues Cup and Campeones Cup matches – the annual competitions between MLS and Liga MX.
"MLS's partnership with Second Spectrum sets a new standard for innovation in player-tracking in soccer," Chris Schlosser, MLS SVP of Media said in a league statement. "Along with Second Spectrum, MLS will deliver an enhanced new fan experience, bringing innovation to MLS content, while providing MLS clubs and technical staff with new tools to enhance player performance."
Plaza Hotel & Casino celebrates St. Patrick's Day with green fireworks at 10 p.m., free dome party starting at 7 p.m.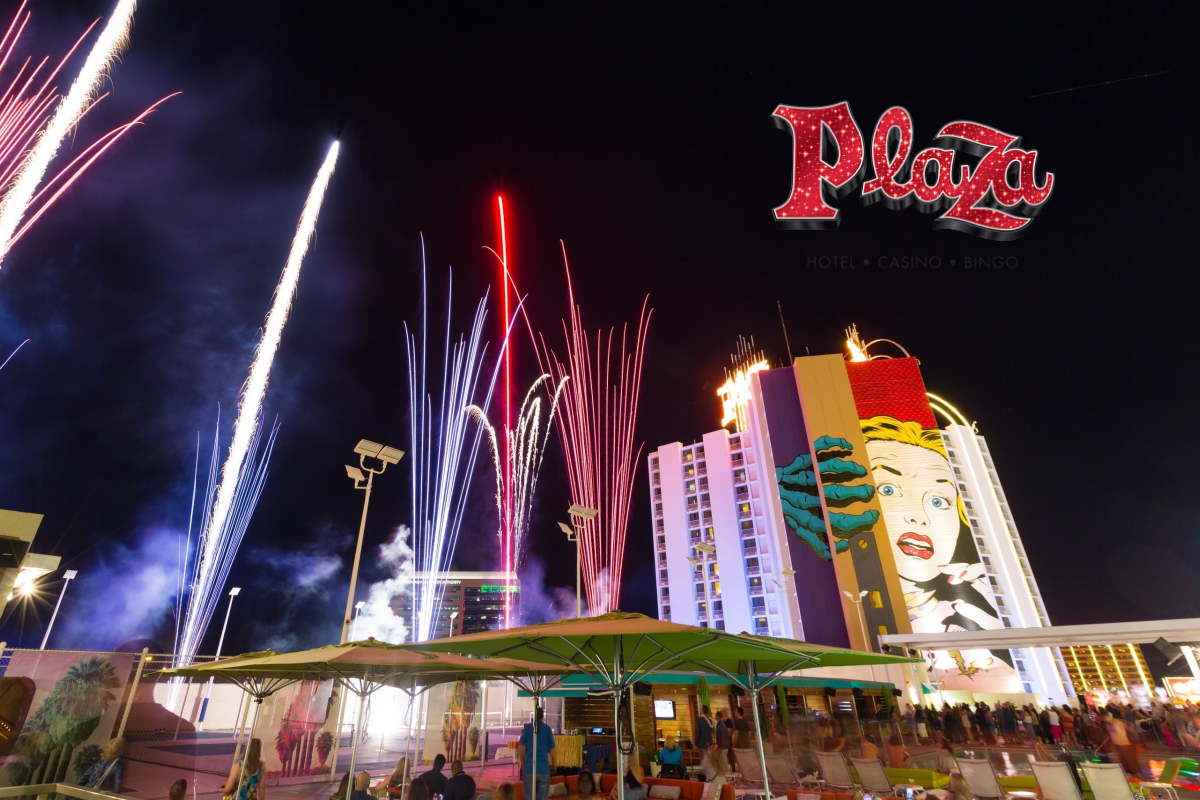 Reading Time:
< 1
minute
A free St. Patrick's Day party will overtake the iconic dome entrance of the Plaza Hotel & Casino on Tuesday, March 17 starting at 7 p.m. The party will culminate at 10 p.m. with a live fireworks show shot from multiple locations on the Plaza's rooftops, lighting up the sky with green pyrotechnics viewable by the party guests, those on Fremont Street and beyond.
The Plaza invites the public to join in the fun taking place throughout the evening under the dome porte-cochere, where guests will enjoy St. Patrick's inspired entertainment and a DJ.
The party will also offer several drink specials, including green beer for $4, an Irish Mule for $5, $15 buckets of Guinness beer (6 cans), $3 shots of Jameson Irish Whiskey, and a can of Guinness paired with a shot of Jameson for $6. The Plaza's popular $15 yardstick well cocktails will also be available, and guests at the dome party will receive discounts redeemable for cocktails at the Plaza's Omaha or Race & Sports Book bars on the casino floor.
And to celebrate the luck of the Irish all month long, guests can play the Lucky Pot Kiosk Game every Tuesday and Thursday in March for a chance to win $1,000.
BetMGM Launches Sports Betting App in Indiana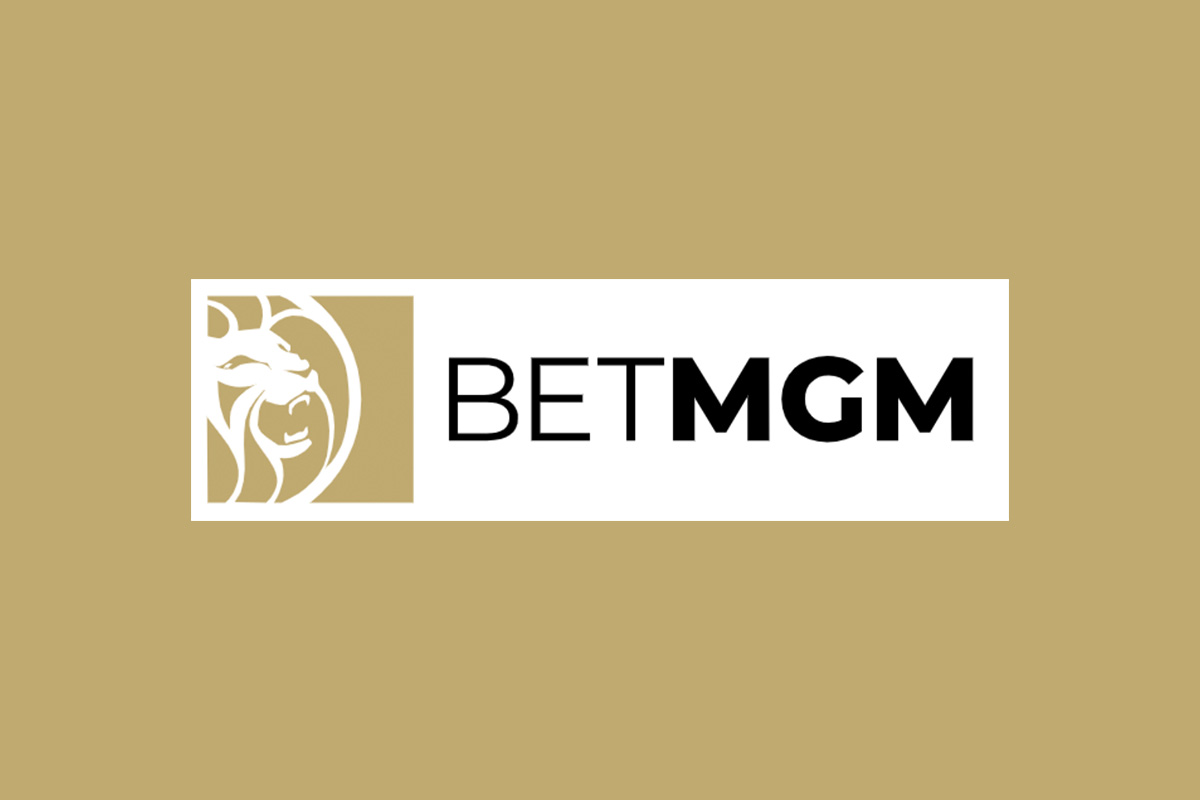 Reading Time:
< 1
minute
Roar Digital, LLC – the joint venture between MGM Resorts International and GVC Holdings – announced today that BetMGM, a leading mobile sports betting app, is now accepting wagers throughout Indiana. BetMGM is entering Indiana through a market-access agreement with Boyd Gaming.
"Introducing BetMGM in Indiana is a significant development for Roar Digital and MGM Resorts," said Scott Butera, President of Interactive Gaming for MGM Resorts. "Indiana has a rich history in professional and amateur sports and a strong fan base. We believe that the sports betting opportunities offered by BetMGM, and access to MGM's world-class entertainment offerings and resorts, will be well-received."
BetMGM offers unique product features, such as in-app, livestreamed sports events from around the world. In conjunction with today's launch, Indiana bettors will enjoy promotions only available within Indiana, affording ample opportunity to bet on professional as well as collegiate sports through a variety of pre-match, in-play and player proposition wagers.
"We're excited to launch BetMGM in a state as passionate about sports as Indiana is and look forward to seeing fans in the state take advantage of our unique in-app offers," said Adam Greenblatt, Chief Executive Officer, Roar Digital. "Indiana marks an incredibly important expansion for us as we look to solidify our presence in the Midwest and continue to bring BetMGM to new states in the US."
Indiana is BetMGM's third U.S. market entry, following New Jersey and West Virginia.  Available for download on both iOS and Android and accessible via desktop, BetMGM leverages an exclusive betting engine that allows fans to place bets quickly and with ease. Sports bettors have access to a wide assortment of betting markets on BetMGM, including football, basketball, baseball, hockey, golf, soccer, tennis and combat sports.
For more information on BetMGM, follow @BetMGM on Twitter.