DACH regional focus at European Gaming Congress (EGC2018) with Martin Arendts, Helmut Kafka, Dr. Raffaela Zillner and Dr. Joerg Hofmann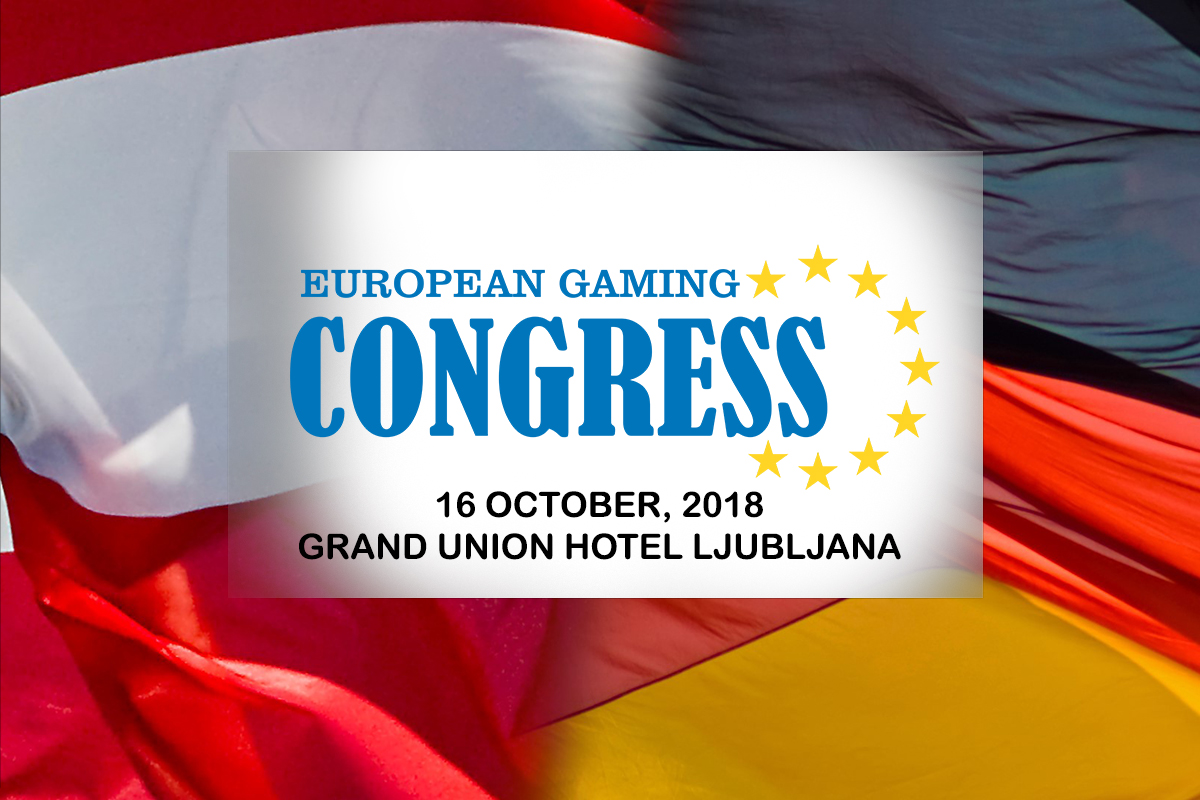 Reading Time:
4
minutes
The DACH region has been quoted by some of the leading operators as one of the geographical markets with the highest growth potential in the long run when it comes to the gambling industry. This year, the region has been targeted by large affiliate networks, however the software providers are also expanding in the region and trying to access these markets and continue the lobby to reach certain regulations when it comes to online gambling licenses.
We are proud to announce that during the inaugural European Gaming Congress, which will take place at Grand Union Hotel Ljubljana on the 16th of October, a special panel discussion dedicated for the Austrian and German gambling market will be added to the agenda.
You can Register here or View the Agenda
The panel discussion will be joined by leading experts of the industry such as Helmut Kafka (Automatenverband), Dr. Raffaela Zillner, LL.M. (Austrian Association for Betting and Gambling (OVWG), Martin Arendts (ARENDTS ANWÄLTE) and will be moderated by Dr. Joerg Hofmann (MELCHERS Law).
It is going to be a very informative panel as the speakers have clearly expressed that they will bring some fresh news and indicators about the mentioned markets and it is a must attend panel for companies seeking advice into entering or receiving a license for operating.
About Helmut Kafka
Helmut Kafka has been more than 35 years internationally busy in the amusement and gambling trade.
Since 1988 expert for the Austrian Chamber of Commerce for gambling and amusement with prices machines (AWP), re-elected March 2015.
Since 1999 member of the British Society of Study of Gambling.
Since 2006 President of Automatenverband.at.
From 2007 until 2015 first vice president EUROMAT, Brussels and chairman of the legal affairs committee.
Presenter and attendant of various international conferences, seminars, congresses
Member of the scientific advisory board of the Institut f. Glücksspiel u. Wetten at the University Bonn-Sieg, Germany.
In 2013 has been granted with the Certificate 'Excellence in Responsible Gaming'  of the Sigmund Freud University, Vienna.
About Martin Arendts
Martin Arendts is an expert in gaming law, EU law and securities regulation. He studied law at the universities of Passau, Hamburg, Speyer and St Gallen. In 1995, Arendts founded ARENDTS ANWAELTE, now one of the leading law firms for gaming and betting law in Germany (www.gaminglaw.de). Clients include many private bookmakers and remote gaming operators, licensed in the UK, Austria, Malta or Gibraltar, as well as affiliates and media companies in Germany. Recently, Martin Arendts dealt with several administrative law, constitutional law, criminal law, unfair competition law, trademark and licensing proceedings in connection with sports betting, lotteries and poker.
Martin Arendts regularly writes for national and international legal publications and speaks at conferences. His work has appeared in a variety of publications, including Internet Gambling Report, World Online Gambling Law Report, European Gaming Lawyer, Zeitschrift für Wett- und Glücksspielrecht/European Journal of Gambling Law, MultiMedia und Recht (MMR), Gewerbearchiv, Casino & Gaming International and ISA Casinos.
About Dr. Raffaela Zillner, LL.M.
Dr. Raffaela Zillner, LL.M. runs the General Secretariat of the Austrian Association for Betting and Gambling (OVWG). In this position, she's the first point of contact for all association matters. Raffaela holds a law degree as well as a Master's degree in Information and Media Law and a doctoral degree in law. Furthermore, Raffaela successfully passed the Vienna (Lawyers) Bar exam. In her professional career, she has worked as an Associate at a Vienna-based law firm with a special focus on gambling and sports betting law.
About Dr. Joerg Hofmann
Dr. Joerg Hofmann is the group leader of the firm's Gaming & Betting Law Practice and Past President of the International Masters of Gaming Law (IMGL), the pre-eminent global gambling law networking and educational organization shaping the future of gaming law.
A highly recognized expert in the field, Dr. Hofmann has been consistently ranked as a "Leading Individual" in Gaming & Gambling by Chambers Global since 2011 and is the only German Lawyer listed among "Germany's Best Lawyers" in the category "Gaming Law" by Handelsblatt and BestLawyers in 2014 and 2015. In 2015, Dr. Hofmann received the award "Gaming Law – Lawyer of the Year in Germany – 2015" from Global Law Experts. He has also repeatedly been listed in Who'sWhoLegal for sport and entertainment in Germany.
Jörg Hofmann of Melchers has an "unrivalled reputation" and impresses clients with his "careful handling" and "sound advice"(Who'sWhoLegal Germany 2016)
Heidelberg-based Jörg Hofmann of Melchers is a widely admired practitioner. He has extensive experience in advising on regulatory compliance as well as licensing issues.(Chambers Global 2015).
High knowledge in regulation licensing and taxation as well as at the forefront of developments in social media gaming. Well connected to regulators(Chambers Global 2015)
Jörg Hofmann is another influential player in the German market. He is rated for his balanced practice, which covers both online and terrestrial gaming. 'I think the world of him', said one peer (Chambers Global 2011)
Dr. Hofmann regularly acts as speaker and moderator at renowned international gaming law conferences and serves as a member of the editorial board of "Gaming Law Review and Economics".
Make sure you register your seat in time to benefit of the great lineup of speakers and quality networking opportunities!
Full details about the event can be found on the official website of the event: https://europeangamingcongress.com/
NetShop ISP, Award Winning Data Center Provider, announced as General Sponsor at Prague Gaming Summit 2020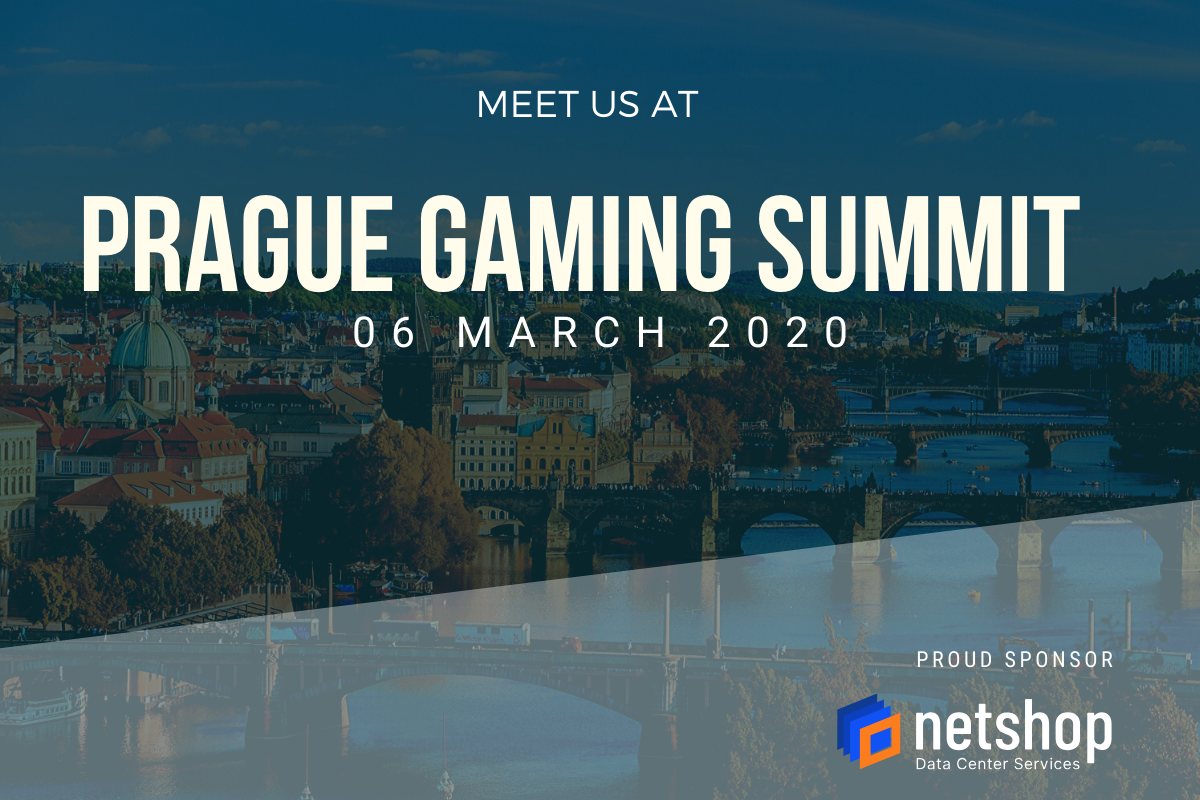 Reading Time:
< 1
minute
The 4th edition of the Prague Gaming Summit will take place on 6 March 2020 and welcomes leading operators, service providers and gambling industry experts from all across Europe.
The conference has recorded considerable growth during the 2018 edition and continues to bring the quality platform with which usual delegates have already gotten used too.
NetShop ISP, an Award-Winning Data Center & iGaming Service Provider, will hold the role of General Sponsor and will be represented by three C-level Executives.
At Prague Gaming Summit, you have the possibility to catch up on some very informative content about the recent changes in the regulation, tax and compliance updates coming from Czechia, Slovakia, Poland, and Ukraine. Slovakia aims to replace the current legislation with a new one which could open up the market for private operators from March 1, 2019. The new legislation is set to mirror the neighboring countries' positive realizations in the field.
Event Information & Tickets: www.praguegamingsummit.com
About NetShop Internet Services Ltd
NetShop Internet Services is an Award-Winning Data Center Services Provider with privately-owned Infrastructure in Cyprus, Malta, United Kingdom and Los Angeles (US West).
NetShop ISP has won the Award of "Best iGaming Service Provider" twice (CEEG Awards, Budapest & SEG Awards, Milan) and Ranked Finalist in the "Best Hosting Services" Award category at the Malta Gaming Awards in 2019.
Website: netshop-isp.com.cy
Prague Gaming Summit 2020 speaker profile: Piotr Dynowski (Partner/Attorney at Law/Head of IP/Media/Tech&Comms Practice at Bird & Bird Poland)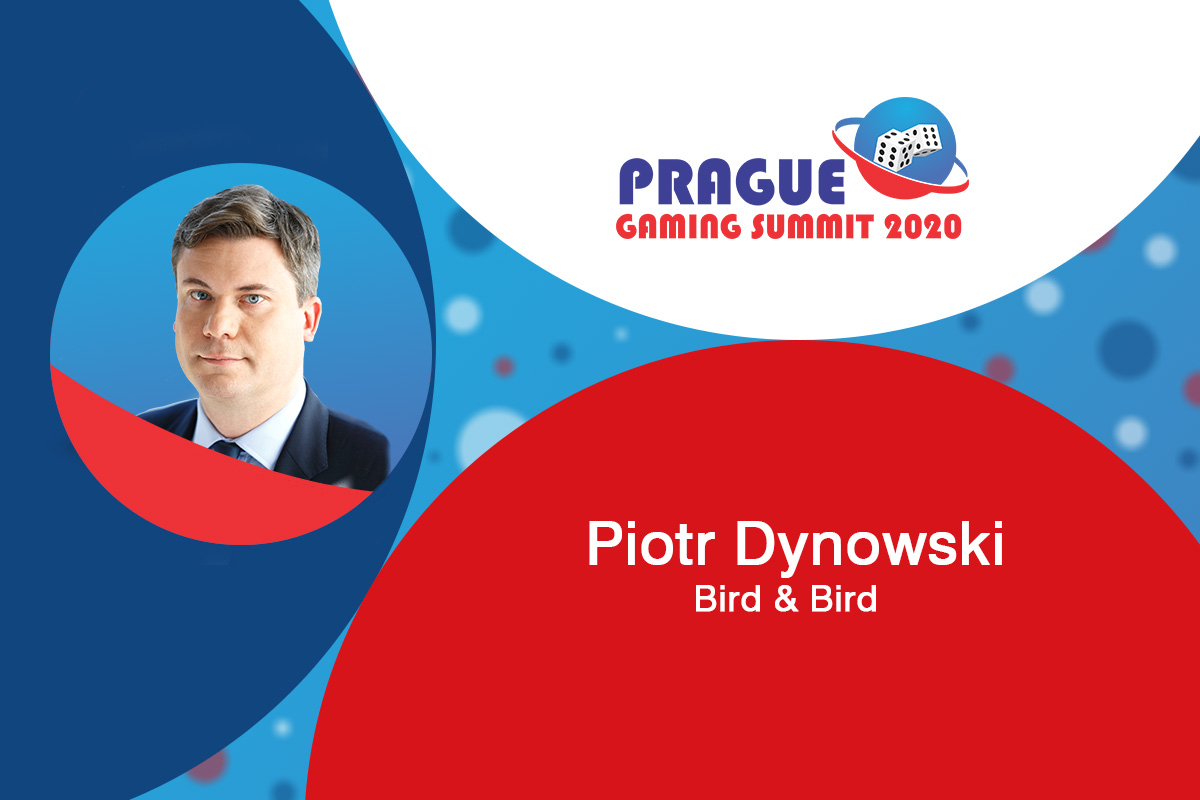 Reading Time:
2
minutes
The 4th edition of the Prague Gaming Summit will take place on 6 March 2020 and welcomes leading operators, service providers and gambling industry experts from all across Europe.
On the 6th of March at the Prague Gaming Summit, you have the opportunity to dive into several subjects, among which also the "Market Rundown: Ukraine, Poland and Greece"
As mentioned in earlier press releases, Prague Gaming Summit 2020 will bring a brand new format of speeches and more trending themes as it did in the early years.
Among the leading experts that will share their latest information, you have the opportunity to hear more from Piotr Dynowski (Bird & Bird Poland) who will share the latest compliance updates and the success of the gambling industry in Poland. Piotr will also lead a round table discussion about the Polish gambling industry where you can ask him more complex questions or get his advice.
Piotr Dynowski (Bird&Bird) is one of the leading Intellectual Property, Patent and IP litigation lawyers in Poland.
Piotr advises on all aspects of gaming law, in particular, online gambling and social gaming. His expertise covers licensing regimes, regulatory issues as well as advertising and provision of services such as electronic payments in relation to gambling products.
In 2011, as the Polish expert, he participated in the research conducted by Cambridge Health Alliance together with Harvard Medical School and Harvard Law School, investigating associations between European gambling regulations and the actual gambling behavior of players.
In 2011, he represented the two largest European online gambling industry organizations in complaint proceedings against Poland to the European Commission for violation of the EU law by Polish gambling regulations, which resulted in the European Commission launching proceedings concerning violation of the EU law by Poland at the end of 2013 which terminated only in January 2016 after a number changes to the Polish gambling regulations were introduced.
He is a legal expert of the Polish Chamber of Commerce.
Do not miss this unique opportunity to learn and networking with the leaders of the industry.
Order your Delegate Pass or VIP Package (Delegate Pass +Accommodation) now!
Here is a testimonial that has been left by Donata Szabo, one of the attending delegates of the 2019 edition of Prague Gaming Summit:
"Fantastic event: well-organized, interesting and keeping up with the latest trends; a leader in its field!"
Donata Szabo
Junior Legal and Research Manager at GamblingCompliance
Greek gambling industry in the views of leading operator, Betano-Stoiximan, at Prague Gaming Summit 2020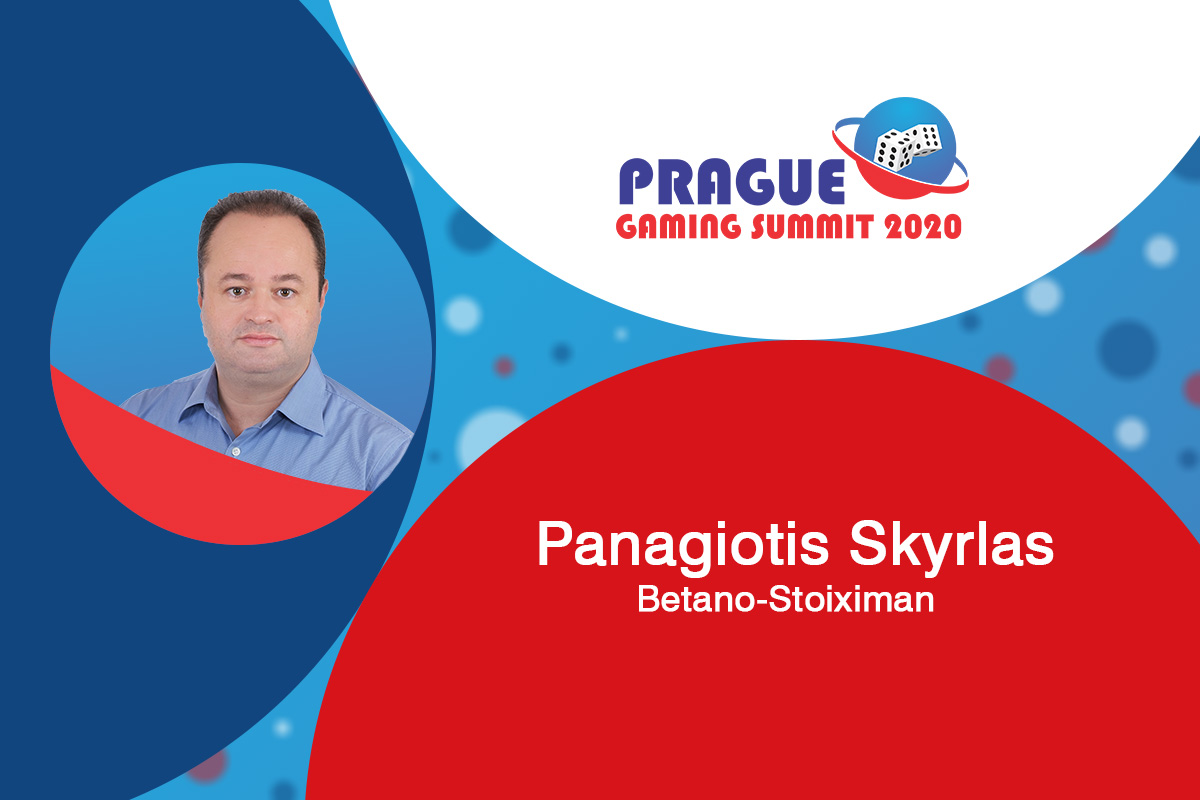 Reading Time:
2
minutes
Greek Gambling Reforms explained by leading local operator at Prague Gaming Summit 2020.
Greece is finally ready to introduce gambling reforms that would re-allow the entry of online gambling operators to the market, eight years after they booted them out for the state monopoly OPAP in 2012.
The new regulations have been blocked in the past by Greece's refusal to abide by EU laws throughout the past decade. When the Greek Ministry of Finance finally acceded to the rules of the European Commission in December 2019, the possibility for new gambling reforms emerged again.
There will be a standstill period for the rules to take effect and this will be until April 1. Greece will allow the 24 operators who obtained licenses in 2011 to carry on their operations until March 31, 2020, which is when they will have to reapply under the new regulatory regime.
At the 4th edition of Prague Gaming Summit you have the unique opportunity to hear more about the gambling industry in Greece from the leading Greek operator's representative, Panagiotis Skyrlas, Head of Information Security & Compliance – Group DPO at Betano-Stoiximan.
The presentation is part of the "Market Rundown: Ukraine, Poland, and Greece" panel discussion.
Panagiotis Skyrlas holds the position of Head of Information Security and Compliance at Betano-Stoiximan and has over 20 years of experience in the areas of Information Security, Risk Management, Compliance, and Data Privacy. He has completed numerous licensing projects and regulatory consultations in many European countries such as Greece, Romania, Cyprus, Portugal, Austria. He has served as DPO for over 10 years. Since 2018 he also holds the position of Vice President of the Institute of Information Systems Audit and Control Association.
Make sure to book your ticket now in order to avoid disappointment. The seats are limited and are selling out fast!
Order your Delegate Pass or VIP Package (Delegate Pass +Accommodation) now!
As mentioned in earlier press releases, the conference will once again bring together a large community of gambling industry experts which vary in the form of operators, software providers, platform, compliance experts, government officials and more.
For constant updates, you can view the Program / Agenda here: https://praguegamingsummit.com/program-agenda-2020/
Besides the quality content, Prague Gaming Summit includes several networking opportunities during the specially designed networking sessions.